Bonsai-Inspired Solar Charger Also Lights Up at Night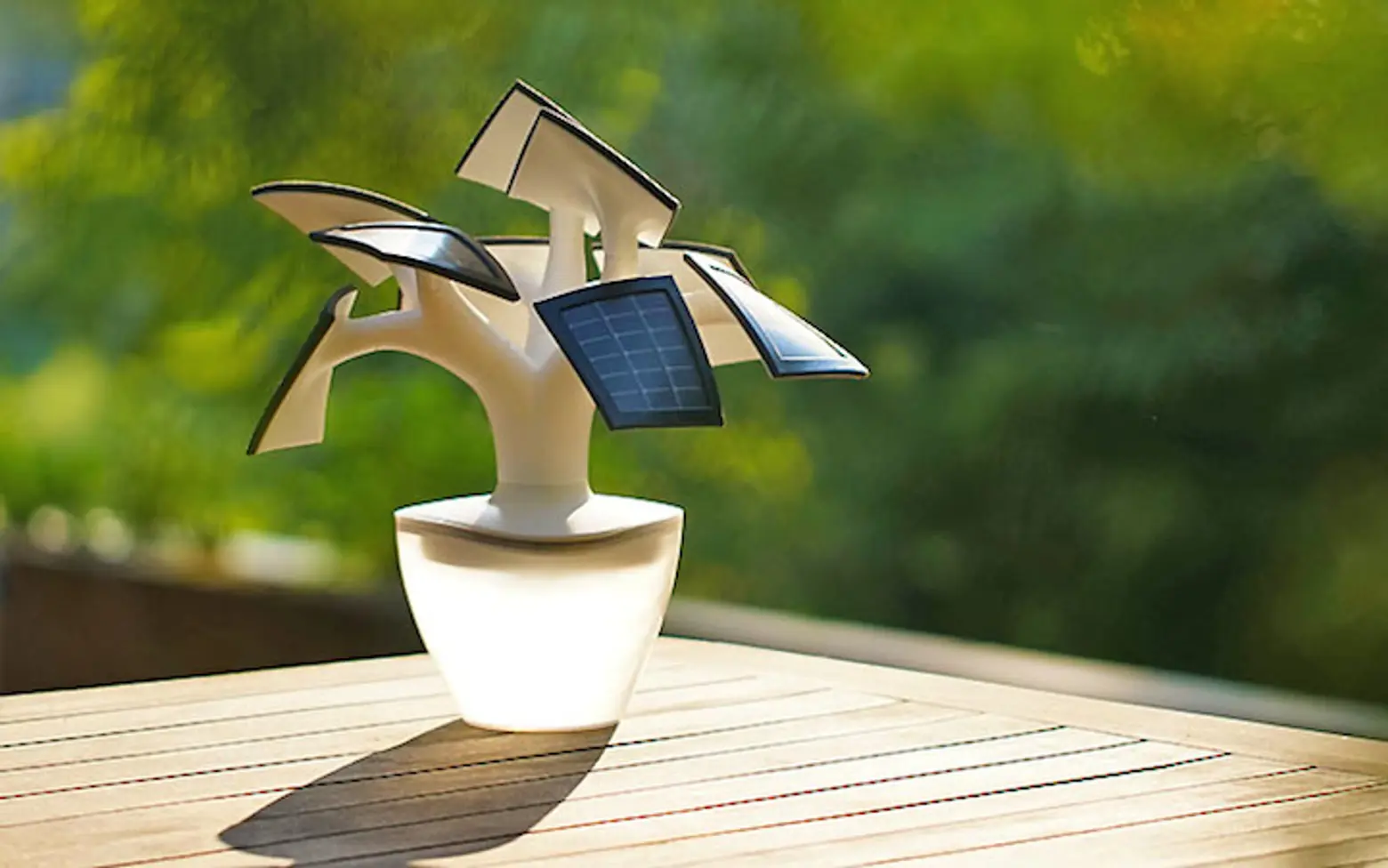 The design of this compact solar charging lantern, called Electree Mini, was influenced by bonsai trees and fractal patterns found in nature. Created by French designer Vivien Muller, it "provides solar-derived power to environments typically void of renewable energy."
On the movable branches are small solar panels which capture sunlight — a play on photosynthesis. The solar energy is then stored in small batteries that can directly power up your gadgets. Electree Mini has the capability to charge AA and AAA batteries and comes with a USB port that will charge smartphones. At dusk, the tree automatically lights up, and when rotated the LED light sensors change colors.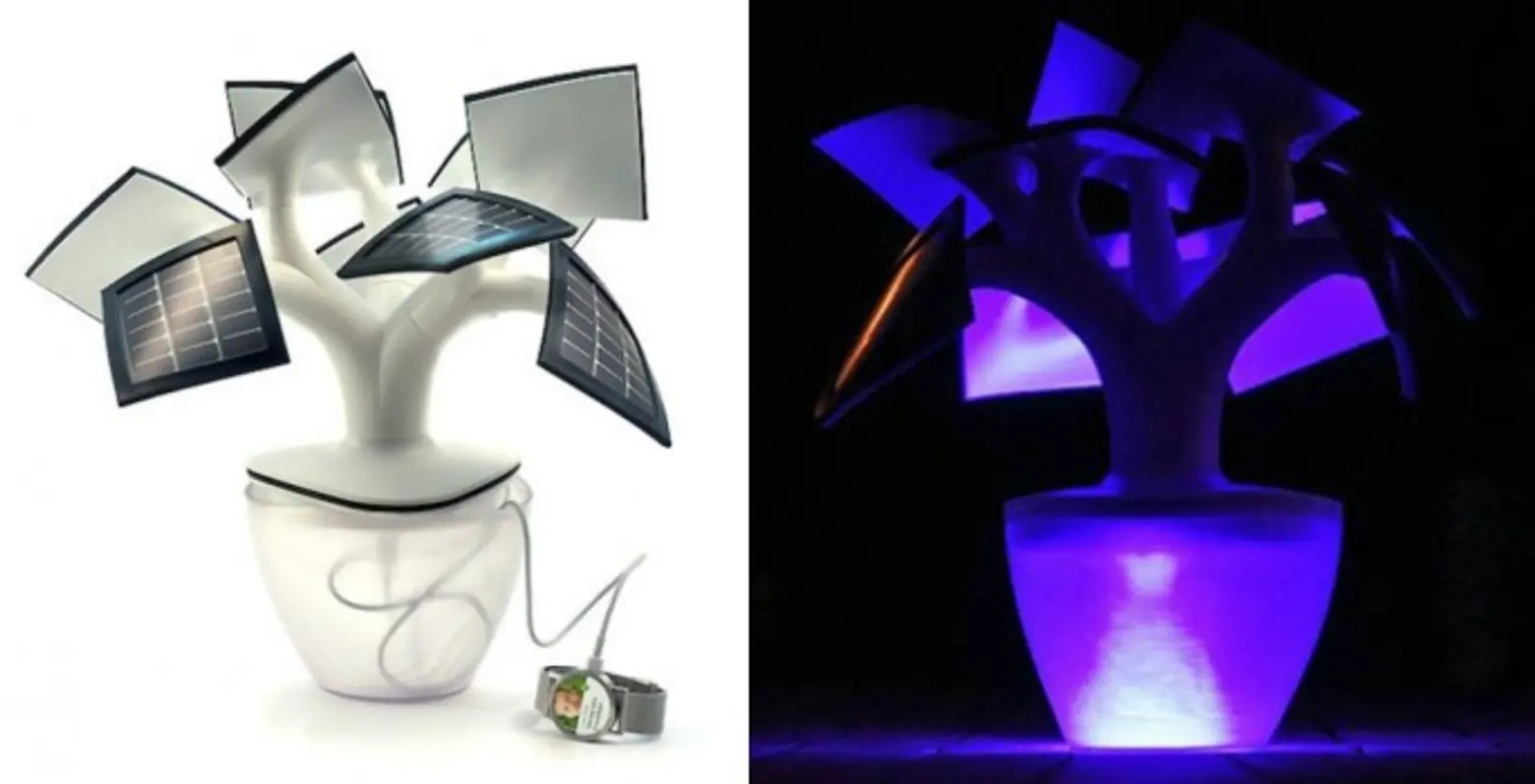 Muller's original design in 2007 was a larger model called Electree, the production of which was funded through Kickstarter.  He is also using crowd-funding to produce the Mini, and those who donate through Indigogo can purchase their very own charger.
Since the page opened on May 6th, $1,060 of the $206,452 goal has been raised. A standard Electree Mini sells for $273 and the LED version for $314. The campaign will close on June 21st, so you still have time to get yours!
[Via Inhabitat]
Images via Vivien Muller
Watch a video of Vivien Muller talking about his design: