50+ best Father's Day gifts for every type of dad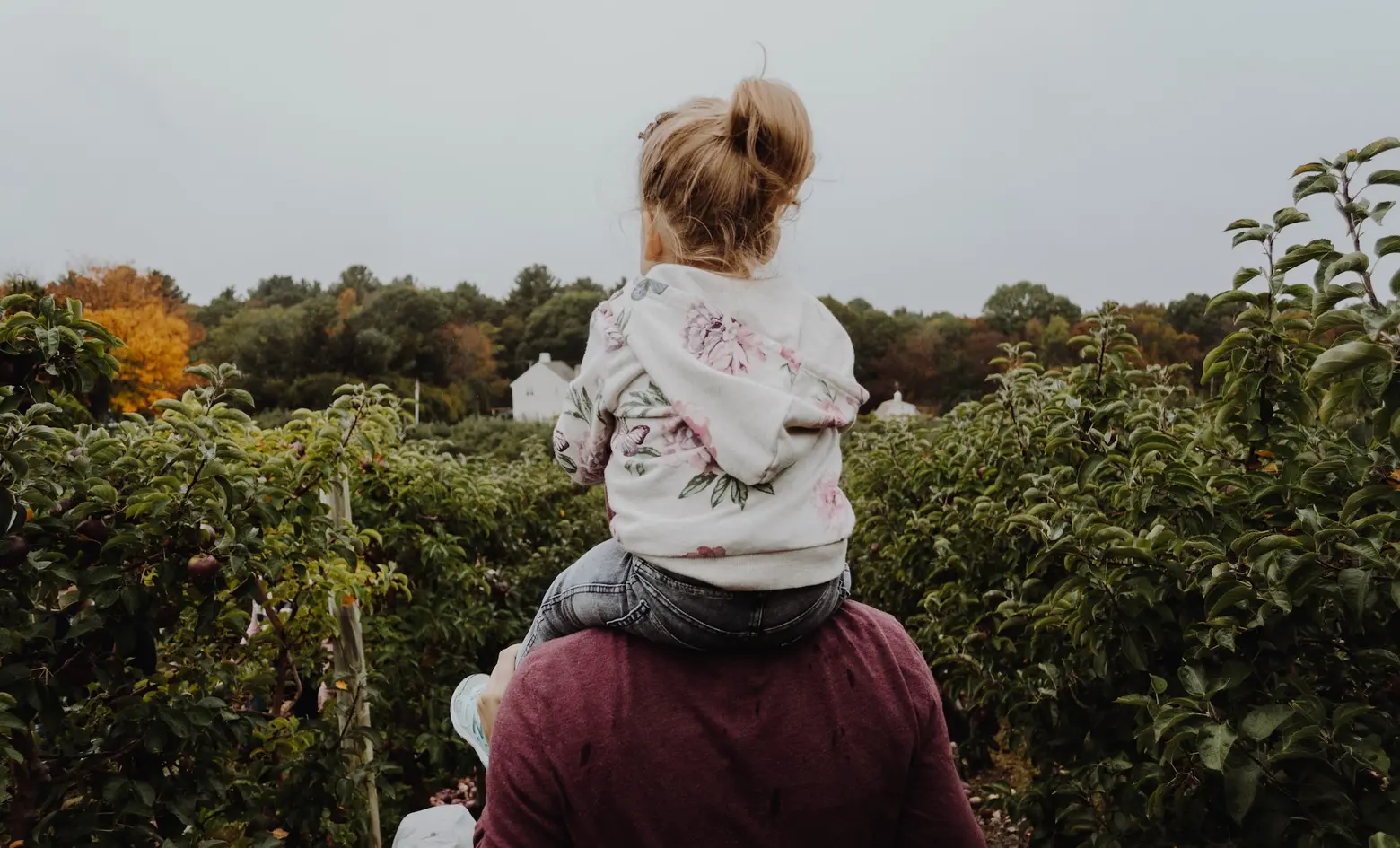 Dads are so unassuming – they do so much for others and expect so little in return. Whether they are fathers, grandfathers, uncles, big brothers, godfathers, or other father figures, Father's Day is the one day of the year when we can show our gratitude and celebrate them. So why not choose a Father's Day gift they might actually like and decide to use? We've rounded up – and categorized – an assortment of gift ideas that are sure to be appreciated and bring a smile this Father's Day.
All of these products have been hand-selected by Team 6sqft. We may receive a commission for purchases made through these affiliate links. All prices reflect those at the time of publishing.
Gifts to help Dad relax
Photo courtesy of Saatva
Dad works hard every day (even on his off days) but you can help him sleep well with this comfortable mattress. It includes five pounds of ultra-premium memory foam and high-density foam layers, so it can relieve pressure points while also providing stable support for Dad's lower back – whether he sleeps on his back, stomach, or side. In addition, the gel-infused foam is breathable to keep him cool while he sleeps. The mattress is available in firm and relaxed firm versions.
Loom & Leaf Mattress (Queen) $2,395/Sale $2,095, Saatva
 This bedding bundle, woven from 100 percent organic cotton with a 300-thread count, will envelop Dad in luxurious comfort. The breathable sateen set is free from harmful chemicals and pesticides, and it gets softer with each wash. The bundle includes a duvet cover, two shams, a fitted sheet, a flat sheet, and 2 pillowcases. Color choices include Nightfall, Charcoal, Light Blue, Sage, Clay, Cream, White, and Windowpane.
Luxury Organic Sateen Bedding Bundle, $169 (Queen) at Quince
If Dad prefers Bamboo sheets, these are made of 100 percent Viscose from Bamboo (and Oprah called them the softest sheets ever). The breathable and moisture-wicking fabric feels cooler than cotton sheets, to help Dad sleep comfortably. The sheets are available in both regular and deep pocket sizes and in light grey, white, driftwood, charcoal, and oat.
Bamboo Sheet Set(Queen), Cozy Earth, $389/Sale $311
Dad will feel like he's at a resort hotel while sleeping underneath this hotel-quality down feather comforter. The baffle-box construction is designed to have an even thickness throughout, so the comforter is free from lumps and cold spots. The breathable material is soft and fluffy, as well as leak-proof, and can be used in any season.
California Design Den European Down All-Season Comforter, $299.99, Amazon
Dads who have problems falling asleep may find relief with this weighted blanket. It's a cooling weighted blanket – made of 100 percent premium cooling lyocell – so he can sleep comfortably even during the hottest nights. The blanket is breathable and moisture-wicking, in addition to being silky-soft. It contains glass beads to promote relaxation for a stress-free and deeper level of sleep. Color choices are plentiful and include classic grey, cerulean blue, forest green, and cocoa.
Gravity Cooling Weighted Blanket, $200 (15lbs) at Gravity
Most Dads keep an eagle eye on the thermostat to avoid paying higher energy bills, but with this tower fan, they can remain cool without adjusting the AC. The fan has a brushless motor and is powerful, yet lightweight and silent. Dad can use it in a stationary position, but the tower also oscillates 120 degrees, and in auto mode, it's smart enough to adjust the fan speed based on the ambient temperature. There are four modes and 12 speeds on the fan.
Dreo Pilot Max Tower Fan, $129.99, Amazon
Good luck dragging Dad to a spa, but these towels are made of 40 percent Viscose from Bamboo and 60 percent cotton, so they provide a spa experience every time he steps out of the shower. The ultra-absorbent set includes two bath towels, two hand towels, and four washcloths, and is available in light grey, charcoal, white, and crème.
Classic Bath Bundle, $165, Cozy Earth
Help Dad soothe those aching muscles with this premium percussion massage gun. It can relieve pain and stiffness while reducing tension and helping him sleep better. The massage gun has four attachments: a dampener for tender areas or to use close to bones, a standard ball that can be used anywhere, a thumb for lower back use and trigger point therapy, and a micro-point that's designed to help improve circulation. The cordless massage gun(which uses fast USB-C charging) has an ergonomic grip and is easy to use on his back, neck, hip, hands, feet, or anywhere else. It has a customizable speed range and easy one-button controls. And, the massage gun can be used with the Therabody Smart App for preset routines and other helpful content.
Theragun Prime Percussion Massage Gun, $349/Sale $279 at Amazon
Another gift idea to help Dad relax is this pillow with Celliant fiber technology, which can promote longer, deeper sleep and help his body recover quickly from everyday physical stress. The pillow is reversible: one side has softly tufted-down alternative fiber pockets, and the other side is made of temperature-neutral memory foam.
Recovery SoftCell Select Pillow, $190, PureCare
Gifts for Dads who are always in the kitchen
If Dad likes to experiment with coffee, he'll love these Hawaii coffee varieties. The storybook gift box includes 4 ounces of Maui Mokka: medium dark with natural chocolate flavors along with roasted walnuts, cinnamon, nutmeg, and rose; 4 ounces of Kona Peaberry: medium light with honeysuckle, caramel, black cherry, and plum flavors; and 4 ounces of Kona Laurina, which is naturally low in caffeine and has a dense fruity flavor). The box also includes five single-serve Hawaii packets, a classic Espresso Bites bar, and a lip balm made of 100 percent Hawaii coffee and organic oils.
Coffee Roasters Storybook Collection, $125 at Big Island Coffee Roasters
With this one countertop appliance, Dad can make Belgian waffles, pancakes and sausage links, eggs, roast beef and Swiss cheese paninis, grilled lobster tails, garlic and rosemary strip steaks, hamburgers, grilled veggies, and more. The grill-griddle-waffle maker has swappable, cast aluminum nonstick plates and a double cooking surface (it can open flat or the top cover can lock in four different height positions for variable contact with your food). Dad can use various configurations (like grill on one side, griddle on the other side) and the dual zone heating provides independent temperature controls for each side of the plate. The appliance has a maximum temperature of 500 degrees Fahrenheit and is available in three colors (black, blue haze, and cloud cream). The plates are also dishwasher safe.
Elite Multi Grill, Griddle, and Waffle Maker, $429 at GreenPan
Dad will enjoy making his own espresso beverages with this fancy, yet simple-to-operate espresso machine. It has a built-in grinder with eight grind settings, so he can make freshly-ground coffee for a single or double espresso. The active temperature control ensures that the right temperature is used for different types of coffee beans. There's also a professional steam wand so Dad can create latte art and a separate water spout when he wants a cup of hot water for hot chocolate or tea.|
De'Longhi La Specialista Arte Espresso Machine, $699.95, Amazon
Gift Dad the essentials with this set of two skillets from Viking. Each one has a 3-ply stainless steel core that provides even heating to avoid hot spots. Also, the raised pattern is designed to ensure metal utensils don't damage the nonstick surface. The set includes a 9.5-inch skillet and an 11-inch skillet, both of which are oven safe to 500 degrees Fahrenheit, with ergonomic handles that stay cool. The skillets are also dishwasher safe.
Viking Hybrid Plus NonStick 2-piece Skillet Set, $199 at Sur la table
A high-quality wok is so versatile that Dad can use one for pretty much anything, from stir-frying to steaming to searing and beyond. The HexClad uses hybrid technology that combines stainless steel with ceramic nonstick and the laser-etched hexagonal design provides a great surface that results in even heat distribution. It can be used on electric, gas, ceramic, or induction stove tops, and is oven safe up to 500 degrees Fahrenheit (and also metal-utensil resistant). The lid is oven safe to 400 degrees Fahrenheit. The wok is also dishwasher safe and available in a 12-inch and a 10-inch version.
HexClad 14-inch Hybrid Stainless Steel Wok, $179 at Amazon
Dad will love this black, 24-piece flatware set, which is perfect for formal dining or eating leftovers. The 18/10 stainless steel and shiny PVD color finish resist corrosion, oxidation, and scratches. The modern flatware set includes six of each: knives, forks, spoons, and teaspoons. In addition to black, other color choices include silver, gold, and rose gold.
Kilne 24-Piece Flatware Set, $275, Kilne
Another gift sure to bring a smile to Dad's face is this set of four serrated steak knives. The high-carbon German steel knives have a full tang construction and a five-inch razor-sharp blade edge that is easy to grip, and comfortable to cut with.
Cutluxe 4-Piece Serrated Steak Knife Set, $69.99, Amazon
Dad can make his favorite concoctions with this professional 1800-watt blender, which can blend, juice, grind, mix, and more. With a metal drive, stainless steel blades, and a 64-ounce BPA-free shatterproof jar, he won't be replacing this countertop appliance any time soon. It's convenient to use and has four program settings: ice crush, puree, smoothie, and clean, for making everything from soup and chili to dressings and sauces to smoothies and other beverages. And the LED timer shows the time remaining to remove any guesswork.
Hamilton Beach Professional 1800 Watt Blender, $249 at Hamilton Beach Collection
Gifts to help Dad around the house
Dads love to save money, and this carpet cleaner lets them avoid calling in the pros to handle this chore. The 1300W motor and 130AW of suction power, along with the ability to maintain a water temperature of 104 degrees, all combine to pull all of the dirt out of his carpeting. There's also a dry-only mode that produces a 167-degree breeze to dry wash carpets quickly, leaving no water behind. Attachments include an extra hose and stain remover tool for upholstery, car interiors, and carpeted stairs.
Tineco Carpet One Smart Carpet Cleaner, $499/ Sale $399 at Amazon
New dads (or babysitting granddads) can relax knowing they can monitor the baby from other rooms – or even away from home – via smartphone. This baby monitor has a camera with audio, so it can be used for viewing, hearing, and talking to babies, infants, and toddlers. The camera provides a 360-degree view (and even has night vision), and the gooseneck provides flexible positioning. The smart monitor also has eight soothing mood light colors that can be intensified or dimmed – and can also serve as sleep training to help babies develop better sleep patterns. In addition, the monitor can play hi-fi lullabies and natural sounds to provide an environment that's conducive to sleep.
CHILLAX BabyMod Pro Baby Monitor, $299 at Amazon
The problem with most video doorbell cameras is that Dad can either see the top image or the bottom image. However, this dual camera provides both a top video image and a separate bottom video image, so he can see the top of the delivery driver's head as well as the package on the ground. The camera also sends alerts before someone even rings the doorbell, and is compatible with Amazon Alexa and Google Assistant. It's battery-powered and can work with Dad's existing chime.
Eufy Security Video Doorbell Dual Camera, $259.99, Amazon
When Dad wants to see what's happening anywhere on his property, this waterproof stick-up battery camera is ideal for inside the home, in the garage, or even in the backyard. It has a live view to let him view images anytime on his smartphone, tablet, or Echo device. The camera can be set on a flat surface, or it can be mounted on a wall or from the ceiling. There's also a two-way talk option.
Ring Stick Up Battery Cam, $99.99 Amazon
Air purifiers don't have to be big, bulky, or white. Dad will appreciate this stylish, dark grey air purifier that doesn't take up much room. In just 10 minutes, it can clean up to 180 square feet, removing dust, smoke, cooking odors, pollen, and other allergens from the air so he can breathe better. The fan is quiet, and can also be controlled remotely via the Smartmi Link app. Plus, it's compatible with Alexa, Google, and Apple HomeKit, and includes a stylish leather carrying strap.
Smartmi P1 Air Purifier, $159 at Amazon
Power out? No problem with this nifty little portable power station, which can charge Dad's smartphone 28 times, his laptop five times, and his tablet 14 times. It can also power a light for 25 hours, or an electric fan for 7 hours (and there is also a convenient LED light on the panel, itself). He can also use it when out and about since it can charge his camera 19 times, and his drone 5 times. The device can recharge via solar panels (sold separately), but it can also be recharged via a wall outlet or even the car charger.
70mai Portable Power Station Hiker 400, $399/ Sale $359 at 70mai
If Dad needs to power several devices and appliances during a power outage or when traveling in his RV, this portable power station has a 2160Wh capacity, allowing him to function normally for a long time. The generator provides 260 phone charges and 16 laptop charges. Since it's battery-powered, the generator can be recharged using solar panels (sold separately), via a wall outlet, or using a car charger cable.
Jackery Explorer Portable Power Station, $1,849/Sale $1,649, Amazon
Dad can keep 15 tools in his pocket with this Leatherman Curl Multitool. Instead of having to lug around a heavy toolkit, this has everything he needs. It includes pliers, wire cutters, wire strippers, knife, spring-action scissors, ruler, awl, can and bottle openers, files, bit driver, and screwdrivers.
Leatherman Curl Multitool, $89.95, Amazon
The only thing better than a tool kit is a translucent one that lets Dad see what's inside. This one also has a modular tool tray for organization and a convenient handle. The kit includes a drill/driver, 20V max Lithium-Ion battery that holds a charge for 18 months, charger, needle nose plier, tape measure, slip joint plier, hammer, utility knife, level, 32 fastening bits, 12 hex keys, 10 drill bits, and a picture hanging hardware kit.
Black & Decker 20V Max Drill with Home Tool Kit, $108/Sale $89 at Amazon
Big and bulky vacuums can't compete with this compact hand-held car vacuum cleaner that uses a USB-rechargeable battery. The high-speed handheld vacuum, which includes a multi-surface tool, and two-in-one brush nozzle, and a crevice nozzle, can clean the seats and carpet in his vehicles, and he can also use it to clean around the house since it can reach between seat cushions and pick up debris on the floor and in other spaces. The vacuum has an eco-mode and a turbo mode and can be stored and charged on the slim base.
Brigii High-Speed Handheld Vacuum, $99/Sale $79 at Amazon
In any season, Dad's home can be dry and stuffy inside. This smart humidifier can cover up to 600 square feet, providing a mist that brings comfort and relief. It can mist up to 100 hours on one refill, and since the device is tall, it can mist higher. The top fill design is easy to use, and the lid can be removed with just one hand. It comes with a filter that softens hard water and reduces limescale, which results in less mineral buildup so it won't have to be cleaned as often. The humidifier can be controlled via remote, app, or voice.
Levoit OasisMist 1000S Smart Humidifier, $149 at Amazon
When Dad is fixing stuff around the house, it can be difficult to hold a light and the item in question at the same time. However, this LED Headlamp allows him to be hand-free so he can focus on the task at hand. The straps are adjustable so he can achieve a comfortable fit. And in addition to a large convex lens with a zoom mode, there are also side lights for additional light. The waterproof headlamp uses Type-C charging and has a power display to let him know how much power is remaining. (It can be used for 8 to 10 hours on a single charge). Plus, there's a power bank function to supply power to other mobile devices.
Exqulife LED Headlamp, $35 at Amazon
Gifts for work-from-home and on-the-go Dads
Dad can transport his laptop and other essentials safely (and stylishly) in this portfolio with foam-padded pockets designed to keep tech gadgets protected. The fabric is waterproof and the lining is made from recycled materials to provide eco-friendly protection, while the vegan leather trim adds a fashionable touch. The portfolio has several internal pockets and a separate pocket that can hold a 16-inch laptop. The portfolio is available in black or navy blue.
Portfolio, $95 at Mujjo
There's nothing like jerky chair movements to interrupt Dad's workflow. However, this glass chair mat makes it easy to roll or glide on either carpet, hardwood, or tile. Since it's made of tempered glass instead of plastic or vinyl, it's designed to be durable (supporting up to 1,000 pounds). And the chair mat also ensures Dad's chair doesn't scratch or scuff up the floor.
Tempered Glass Chair Mat, $189, Quartet
Dads who work from home need an ergonomic office chair and this one, which is designed for big and tall people, supports up to 330 pounds. The seat is 3.35 inches thick and the back of the chair has an S-shape that mimics the human spine. The chair can be tilted from 90 degrees for working, to 116 degrees for reading, to 126 degrees for relaxing. In addition, the lumbar support and armrest are both adjustable, and the headrest can also be adjusted up and down 3.54 inches and rotated 45 degrees.
Sihoo M18 Ergonomic Office Chair, $199/Sale $169 at Amazon
Corral all of Dad's cords with the 10-in-1 Anker 647 Charging Station, which neatly provides plenty of ports for charging numerous devices. The charger has two retractable USB-C cables, one USB-C port, one USB-A port, and six AC outlets, so it can reduce desktop or tabletop clutter. It also charges quickly–in fact, it can charge a MacBook Air in under 90 minutes.
Anker 647 Charging Station, $99 at Amazon
If Dad has a MacBook and he's using an external computer monitor, this vertical laptop holder can help him keep his laptop safely out of the way – and help him reclaim valuable desk space. The laptop holder is also a docking station and has two Thunderbolt 3 ports. In addition, there are intake and exhaust vents to keep the laptop cool while in the holder.
Brydge Vertical Laptop Stand/ Docking Station, $199, Amazon
When Dad is traveling, it's impractical to pack and carry an external monitor. However, this 15.6-inch portable monitor is slim and lighter than an iPad, weighing 1.7 pounds, so it fits easily in a briefcase or suitcase. The 1080p monitor has a speaker, 3.5mm audio jack, and HDMI port, and it's ideal for use with desktops, laptops, gaming consoles, and smartphones.
KYY 15.6-inch Portable Monitor, $219/Sale$159, Amazon
You can help Dad protect his new desk – or breathe new life into his old desk – with this extra-large leather desk pad, which is 49 inches by 26.5 inches. The full-grain leather feels and looks buttery soft, and has a natural cork backing. It's available in either black or tan leather and also in smaller sizes (small, medium, medium-plus, and large). Another great desk accessory gift idea is a set of black or tan leather coasters, which can keep either hot or cold beverages from leaving water rings on Dad's desk.
Leather Desk Pad- XL, $400, Grovemade
Fun gifts for Dad
Upgrade Dad's TV without breaking the bank. This thin profile 43-inch TV has 4K Ultra HD, Dolby Digital Plus, and includes an Alexa Voice TV Remote, so he can tune into his favorite TV show using voice commands. The TV has 3 HDMI 2.0 ports, and an HDMI 2.1 with an eARC port, as well as USB, ethernet, and Digital Optical Audio Ports. It's also available in larger sizes: 50-inch, 55-inch, 65-inch, and 75-inch models.
Fire 43″ Omni Series 4K UHD Smart TV, $399/Sale $339, Amazon
However, Dad's home entertainment options shouldn't be limited to TVs. With this portable projector, he can view TV shows and movies on a blank wall, or even project videos and other images on the side of his garage. It projects 500-ANSI lumens at 720p and provides cinematic sound. The projector works with laptops, gaming consoles – pretty much anything that uses an HDMI or USB 2.0 cable, so he can stream Netflix, YouTube, and other apps.
Anker Nebula Mars II Pro Projector, $549.99, Amazon
Splurge on your Dad with this pay of premium headphones. Made of real leather and microfiber, the high-fidelity headphones are designed to be comfortable for long periods of item. That's important because he'll never want to take these off. Focal is known for headphones that range from $1,000 to $5,000, and these were created with that same technology for an enjoyable listening experience. The headphones also have active noise canceling to block out background noise and provide clear telephone conversations. Battery life is over 30 hours, and just a 15-minute charge provides 5 hours of listening time. The headphones can also be used with Amazon Alexa and Google Assistant.
Focal Bathys Headphones, $799 at Amazon
When Dad wants to get around without taking the car or using public transportation, this electric cruiser bike is a great alternative. It has 26-inch puncture-resistant tires, a 350W direct drive geared motor, and can get up to 19 mph. The large battery, which has a USB charging port, is safe and easy to remove. Dad can travel up to 25 miles on one charge using pure electricity and 40 miles using pedal assist. The dual shock absorber provides a comfortable ride on any terrain, and the dual lights provide safety, while the integrated rear rack can store cargo. The bike supports 264 pounds and is available in black or white.
Heybike Cityscape Electric Cruiser Bike, $649, Amazon
Whether it's providing under cabinet lighting in the garage or adding some flair to his big screen TV, this light strip is an easy and fun way to decorate around the house. With 5.56 feet of strip light, Dad is only limited by his imagination. The lights can also be controlled by Apple and Google hubs (like Apple Home Pod, Nest Hub, and Google Home Mini.
Govee LED Strip Light M1 Matter, $59 at Amazon
 If your Dad grew up listening to the Rolling Stones and Jimmy Hendrix, he'll definitely know the Marshall brand. These headphones can take him back to the good old days, with a signature sound that's beyond impressive. Active noise canceling ensures background noise doesn't interfere with his listening experience. The headphones provide up to 30 hours of wireless playtime with ANC and are compatible with Google Assistant. The collapsible design makes it easy to transport the headphones in the travel kit – which also includes a 3.5 mm headphone jack and a USB charging cable.
Marshall Monitor II ANC Headphones, $284 at Amazon
If Dad is more of an earbuds guy, these wireless earbuds provide a crisp clear sound full of bass. He can use one earbud or both, and the earbuds can also connect two Bluetooth devices at the same time. The hybrid ear tip design ensures the earbuds fit securely and comfortably, and the control on the earbuds is easy to operate. There's an option to block outside noise or let it through, depending on the situation. The earbuds have a 20-hour battery life and a 10-minute charge provides 90 minutes of listening time.
Audio-Technica ATH-CKS50TW Earbuds, $149 at Amazon
This rugged speaker lets Dad listen to his favorite tunes or talk show wherever he goes. It's portable and designed for outdoor use – in fact, it has a shockproof body and an IPX6 waterproof rating, along with a carrying strap that includes a bottle opener. Four speakers provide clear and vibrant sounds, and there's also a built-in microphone for conference calls. There are also two passive subwoofers and a built-in power bank. The speaker has a 20-hour battery life and Dad can continue listening while charging it.
Treblab HD Max Bluetooth Speaker, $118 at Amazon
Dad can drink his favorite beverages in style with this two-piece set of 14-ounce double-wall beer glasses. The glasses keep hot drinks hot (but cool to the touch) and keep cold drinks cold, without creating condensation. The glasses are made of borosilicate glass and are safe to use in the microwave and freezer, and put in the dishwasher. The double espresso cup set is another option if he prefers handles.
Zwilling Double-Wall Beer Glasses, $36.93, Amazon
Dad will never get lost with this cool mirror compass. It has a globally balanced needle with jewel bearing, and sighting tools for more accurate direction taking. The adjustable declination correction also contributes so the accuracy of the compass, which has a liquid-filled capsule, sighting hole and notch, clinometer, metric UTM scales, an inch ruler, baseplate with a magnifying lens, and luminescent marking to low light conditions. It also has a detachable snap-lock lanyard with a wristlock.
Suunto MC-2 G Mirror Compass, $77/Sale $72 at Amazon
Beer and snacks take on a new meeting with this bundle. It includes a Japan-made frosted beer glass, and otsumami (Japanese snacks served with beer). The snacks bundle includes smoked crackers and peanuts that are salty with a lemon flavor, Garipote spice chips (think: garlic French fries), a mix of spicy shrimp curry flavored rice crackers and peanuts, and well as several other flavorful snacks in a natural canvas tote bag. Another option is the Diamonji Ame Honpo Handmade Candy Gift Box, which includes 12 bags. The six flavors are Sakura (Cherry Blossom), Ramune, Kaki (Persimmon), Yuzu Sake, Mikan (Mandarin Orange, and Kyoyuzen Candy Mix.
The Beer Glass and Otsumami Snacks Bundle, $59 at Bokksu
If you're looking for a more affordable headphone choice, Edifier has you covered. The high-quality sound is certainly impressive and the headphones provide ambient sound awareness for the kind of noise that you need to hear, like sirens or passing cars. With a 49-hour battery life with noise cancellation off, and 33 hours with noise cancellation on, Dad can listen for a long time without worrying about recharging. In addition, the Edifier App provides customization features.
Edifier W820NB Plus Headphones, $79 at Amazon
It's a lantern. It's a Bluetooth speaker. Dad will love this 100 percent waterproof EcoLantern that has both an emergency mode (bright flashing white and red light) and a multi-colored party light mode (actually 2 modes: synced music and relaxing color fade). The lantern has a 4400mAH power bank to charge a smartphone, action camera, or tablet. And since it's a speaker, it can also play up to 20 hours of music and connect directly to Siri or OK Google.
EcoXGear 100% Waterproof Lantern/Speaker, $99 at Amazon
Gifts for fashionable Dads
Dad can fight foot pain with these sneakers, which have lightweight EVA foam to provide a shock-absorbing cushion in every step he takes. The soles of the shoes also flex dynamically to hug and protect his heels, while the insole includes contoured dual-density foam for arch support. Color choices include mountain Ssge/white-smoke gray, indigo-white-basalt, jet black-white-fire red, jet black-citron, storm gray-black, and java brown-spice brown. The tennis shoes are available in medium and wide options and in sizes ranging from 6.5 to 14.
Atom Sneakers, $160 at KURU
Even though Father's Day is in June, it's a perfect occasion to gift him items for cooler seasons. This stadium jacket is ideal for casual events. The unlined jacket is made of 100 percent nylon with a PU coating. In addition to a chest pocket with a snap button, there are also hand pockets on either side. The navy blue stadium jacket uses branded snap buttons and is available in sizes ranging from S to XXL.
Stadium Jacket, $220 at Adsum
Denim is probably one of Dad's favorite materials, and this denim blue shirt is made with organic cotton and washed in an enzyme that makes it soft and comfortable to wear. The shirt is actually biodegradable/compostable and includes natural dyes made from plants and minerals, so they're non-toxic and non-allergenic. And the buttons are made with corozo, a Brazilian nut! The shirt, which is designed to look nice untucked, is available in sizes XS through XX. In addition to denim blue, it's available in ivory and wave.
Porto Shirt, $155 at Alex Crane
This midweight tech jacket can be worn alone in warmer months, or layered when the temperature drops. It has a naturally water-repellent fabric that's treated with DWR (durable water repellent) for an advanced level of protection from the rain. The dual zipper hand and flap pockets keep Dad's phone, gloves, keys, and other items secure. The chest phone pocket, which also zips close, has a membrane fabric that provides water protection and an opening for the internal headphone jack. The jacket is made of 85 percent nylon and 15 percent spandex. It comes in sizes ranging from SX to XXL, and is available in Viking Red, Light Grey, Iron, and Black.
Midweight Tech Jacket, $188 at Ten Thousand
What Dad wouldn't like a trench coat? Admittedly, long versions can be cumbersome, but this short trench coat is the perfect size. The all-season, waterproof-and-windproof trench coat is made from Italian cloth, and the cotton blend is also breathable. It has binded seams, and a large interior pocket that's big enough to hold a 13" MacBook. Sizes range from XS to XXL, and color choices for the exterior and interior include tan/navy, midnight/olive, brown watcher check, charcoal/grey, navy/grey, dark green/stone, black/blue, tan/navy, and forest/cinnamon
Waterproof Sherlock Trent Coat, $247 at Percival
If Dad is a photographer – or just likes various compartments to separate and transport his gear – this backpack has lined fuzzy fleece compartments for an expandable water bottle/tripod pocket, hidden passport pocket, laptop/tablet sleeve, and secure front pocket. The interior has removable cubes to protect camera equipment and other valuables. The weather-resistant bag also has an adjustable and removable chest strap, key clip, magnetic tote handles, and luggage handle-passthrough. And the expandable rolltop can be unrolled to provide extra space when he needs it. Color choices include black, Wasatch Green, Aegean Blue, Yuma Tan, Sedona Orange, and multicam Black.
WANDRD PRVKE 21L Travel Backpack, $219 at Amazon
Sports-and-fitness dads will love this smartwatch that's designed for adventures and has 97 sport modes (like running, cycling, climbing, fitness, and swimming). GPS capabilities include a single band GNSS, and it can connect up to 32 satellites at one time, and five satellite systems. The navigation feature includes a route plan with heat maps and a breadcrumb trail in real-time. Battery life is 40 hours in GPS mode and 300 hours in tour mode. The military-grade watch is designed to be durable, yet it's ultra-thin and dressy enough to wear to work or around town. The smartwatch can also track Dad's sleep cycle, stress phase, and recovery phase. Color choices include All Black, Ocean Blue, Forest Green, and Pearl Gold.
Suunto 9 Peak Pro GPS Smartwatch, $399 at Amazon
Dad will look casually cool with this tailed 3-roll-2-button blazer, made of 97 percent cotton and 3 percent spandex. The cotton twill jacket has three patch pockets, two internal welt pockets, and a notched lapel. Garment washed with enzymes, it has a soft feel and can be machine washed in cold water. The mid-rise pants are straight through the thighs and taper below the knees. They have a waist button closure, two single-welt back pockets, and a single-welt coin pocket.
Jacket sizes range from XS to XXL, and sizes for pants range from 28 to 38. Color choices are mariner navy, khaki, canteen, and light sage.
Carry-On Jacket and Pants, starting at $138 at Buck Mason
Photo courtesy of Able Carry
This lightweight Daybreaker 2 Backpack with a minimalist design has an easy clean shell made of Cordura ripstop nylon that is strong, abrasion-resistant, and colorfast. It has a full-length zipper, internal bottle pocket, and internal and back cushions, along with shoulder pads and an air channel for a comfortable experience. The stretch divider can house a 15.7-inch laptop (although it's unpadded so Dad would need to keep the laptop in a sleeve). Color choices are Black and Olive Green. Another alternative is the Daily Plus Backpack, which has a laptop sleeve that fits most 16" laptops, and a tablet sleeve that can fit up to an 11" tablet. It also has a hidden bottle pocket. Both models are available in black and olive green, and the Daily Plus also comes in navy blue.
Daybreaker 2 Backpack, $128 at Able Carry
A long sleeve stylish Henley can always find a home in Dad's closet. This one is made with custom-developed 1 x 1 slub rib cotton and has flatlock seams, semi-raglan sleeves, and a self-fabric rib collar and cuffs. The athletic trim fit of the Henley pairs well with the Midweight Terry Slim Sweatpants. Both items are available in sizes ranging from XS to XXL, and color choices include navy, heather grey, black, white, and British racing green. However, for the pants, there are also additional color choices, such as desert rose, fir, crimson, heather stone, and deep teal.
1×1 Slub Henley $100 at Reigning Champ
Dad's a busy guy, and this smartwatch is designed to keep up with him. It has 100 sports modes, including running, walking, indoor walking, treadmill elliptical, outdoor cycling, rowing machine, and pool swimming. The watch is water-resistant, heat and cold-resistant, humidity and salt spray-resistant, and ice and freezing rain-resistant. It includes a blood oxygen monitor, and sleep quality monitor, and supports other functions such as an alarm, calendar, calorie tracker, email, music player, phone, and text messaging. Battery life is 20 days – 25 in saver mode.
Amazfit T-Rex Ultra Smartwatch, $399 at Amazon
Dad can look stylish while dodging raindrops with this lightweight rain jacket, which goes easily from the office to the gym. It's made of 65 percent polyester and 35 percent cotton and has an adjustable shaped hood and hem and a 10K waterproof rating. The jacket has a fully seam-sealed interior and six bonded pockets. The interior pockets can hold devices and gear, keeping them safe from the elements. The rain jacket is available in sizes S through XXL and in two colors: total eclipse blue and thunder heather.
Stormchaser Rain Jacket, $198 at Mack Weldon
For relaxing in the yard or running around town, Dad will look good in this stylish T-shirt and shorts set. This deep blue T-shirt, made of sustainably-grown linen and washed with biodegradable softeners, is heat-regulating, breathable, and antimicrobial. And since it's preshrunk, it won't shrink in the washing machine. Sizes range from XS to XX, and there are 13 solid and striped color choices including Dusk, Caulk, Rust, and Gold. The Bo Shorts in Overdye Dusk with drawstring, match perfectly and are available in 25 colors to mix and match. The shorts are available in sizes ranging from XS to XXX.
Sun Tee, $65 and Bo Shorts, $78 at Alex Crane
These water-friendly slides can be worn literally everywhere. They're made of a flexible TPU (thermoplastic polyurethane), which is both waterproof and oil-resistant, and a sugarcane sole. The lightweight, durable shoes also have a textured footbed, arch support, heel cupping, and comfortable double straps. Sizes range from 6 to 13, and color choices include Black, Brown/Tan, Blanc de Blanc, Aurora, Navy Sunset, and several other options.
Oasis Double Up Men's Slides, $55 at Reef
Editor's note: The original version of this article as published on June 6, 2022 and has since been updated.