Beautiful Clinton Hill Brownstone with an M.C. Escher-like Staircase Sells for $2M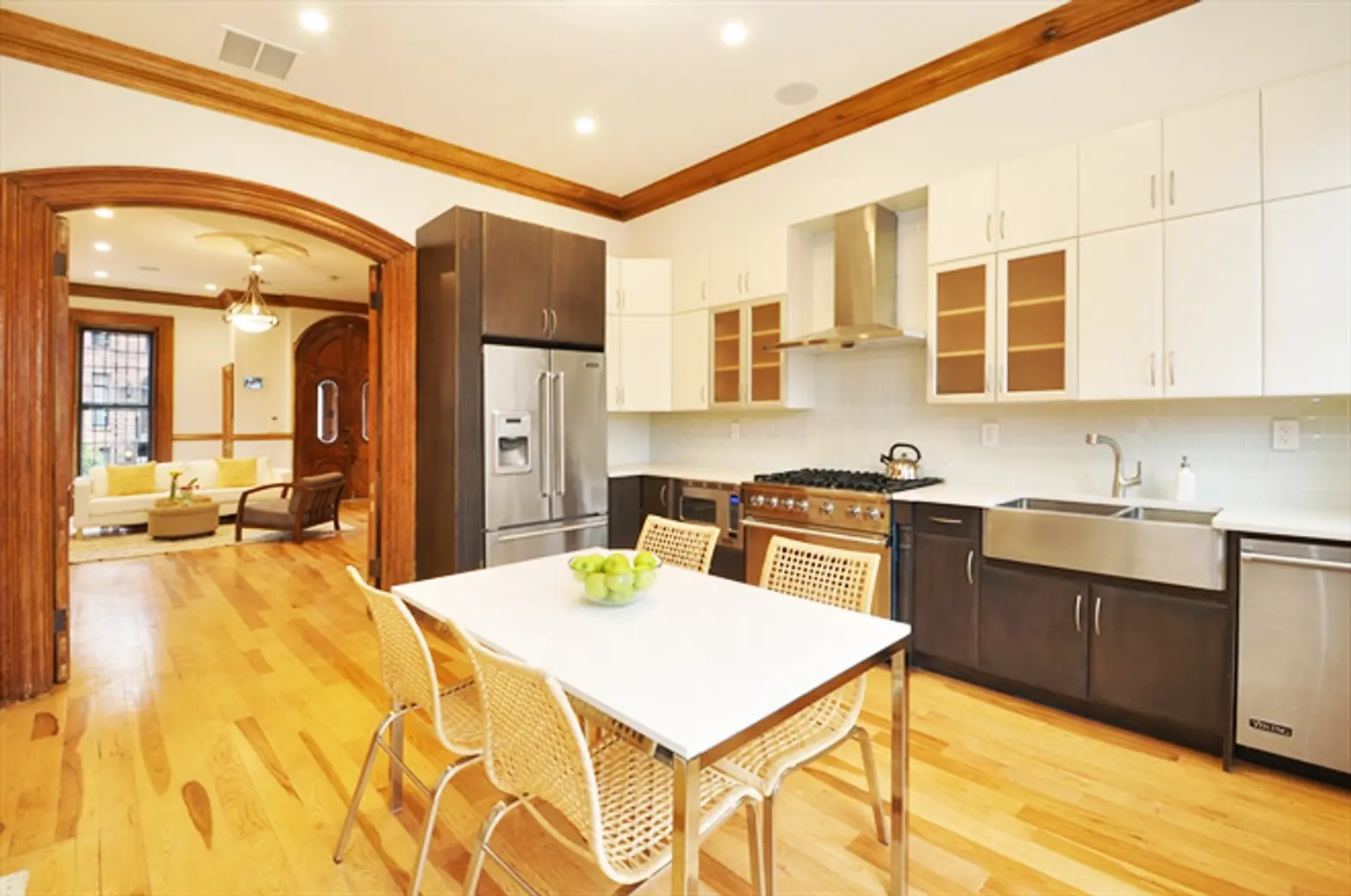 Can you make sense of this staircase? We're not sure what's going on here, but the rest of this Clinton Hill townhouse is a sight to be seen. Closed today by the Corcoran Group for $2 million and some change, the 4-story, 2-family brownstone was recently gutted and renovated to boast a modern design with cutting edge appliances and sleek finishes.
If you love wood detailing, high ceilings, or just want to snoop around a historic home that has a pretty incredible backyard, hit the jump.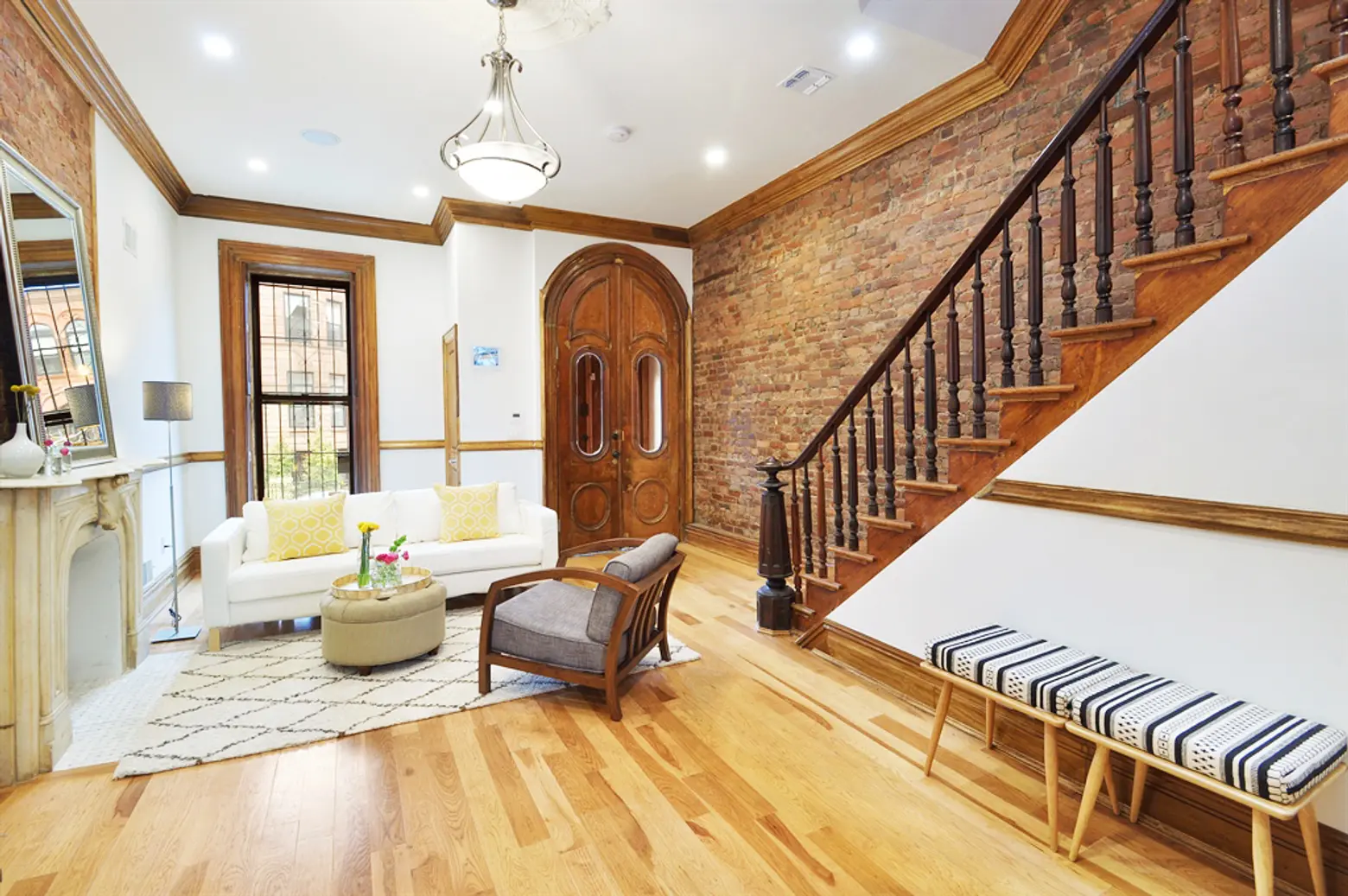 The sprawling home boasts 4 bedrooms, 2.5 bathrooms, with beautiful archways, wide-plank flooring and original shutters throughout. The parlor floor is a cozy space with a living/dining room with marble fireplaces, French doors, and a powder room —  great for a family who wants to entertain often.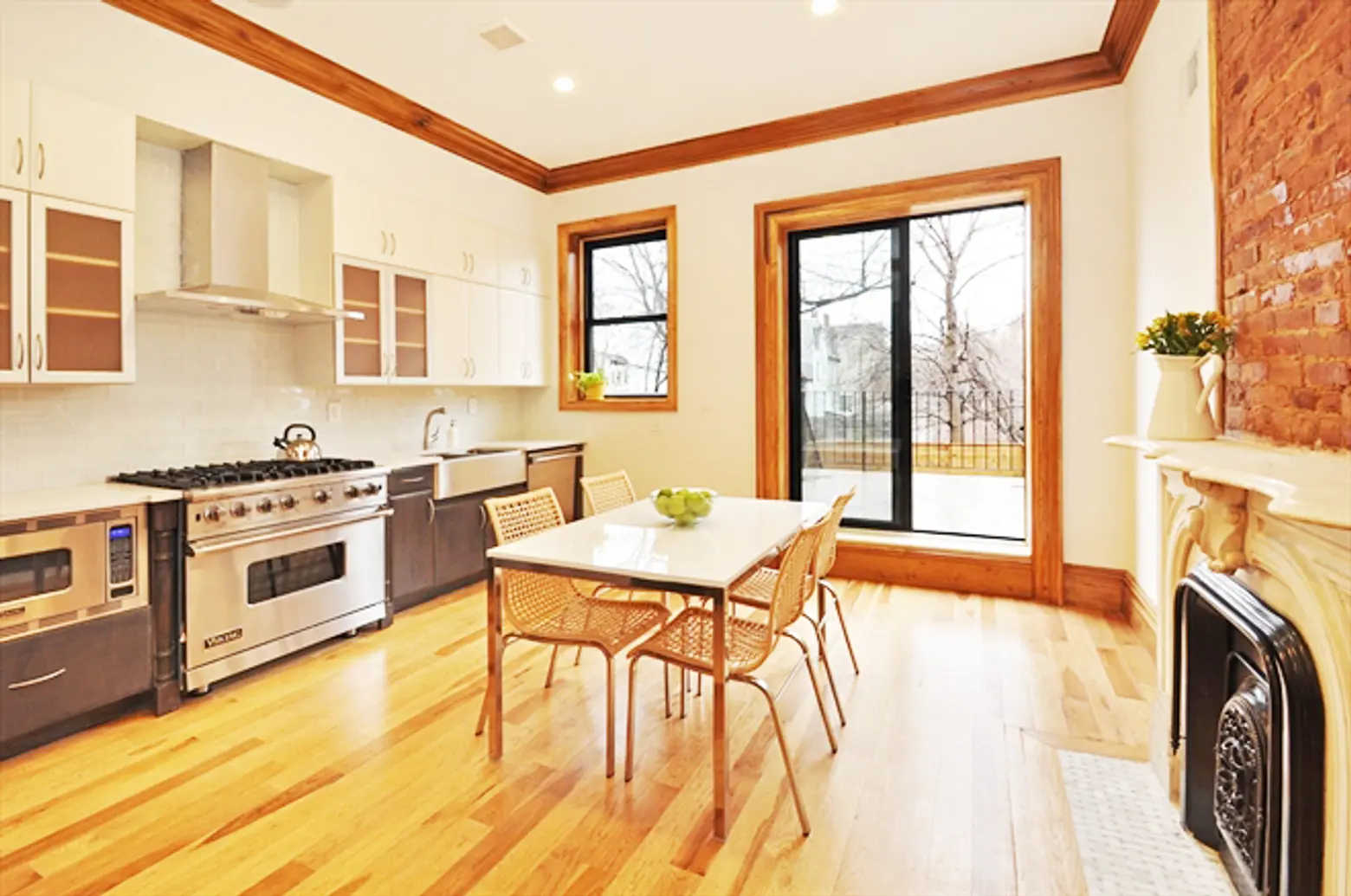 The upgraded kitchen features custom cabinetry, a stunning stylized farmhouse sink, Quartz Caesar Stone counter tops and top-of-the line Viking appliances. The bright and spacious layout is a perfect space for hosting friends and surely will become the heart of this home.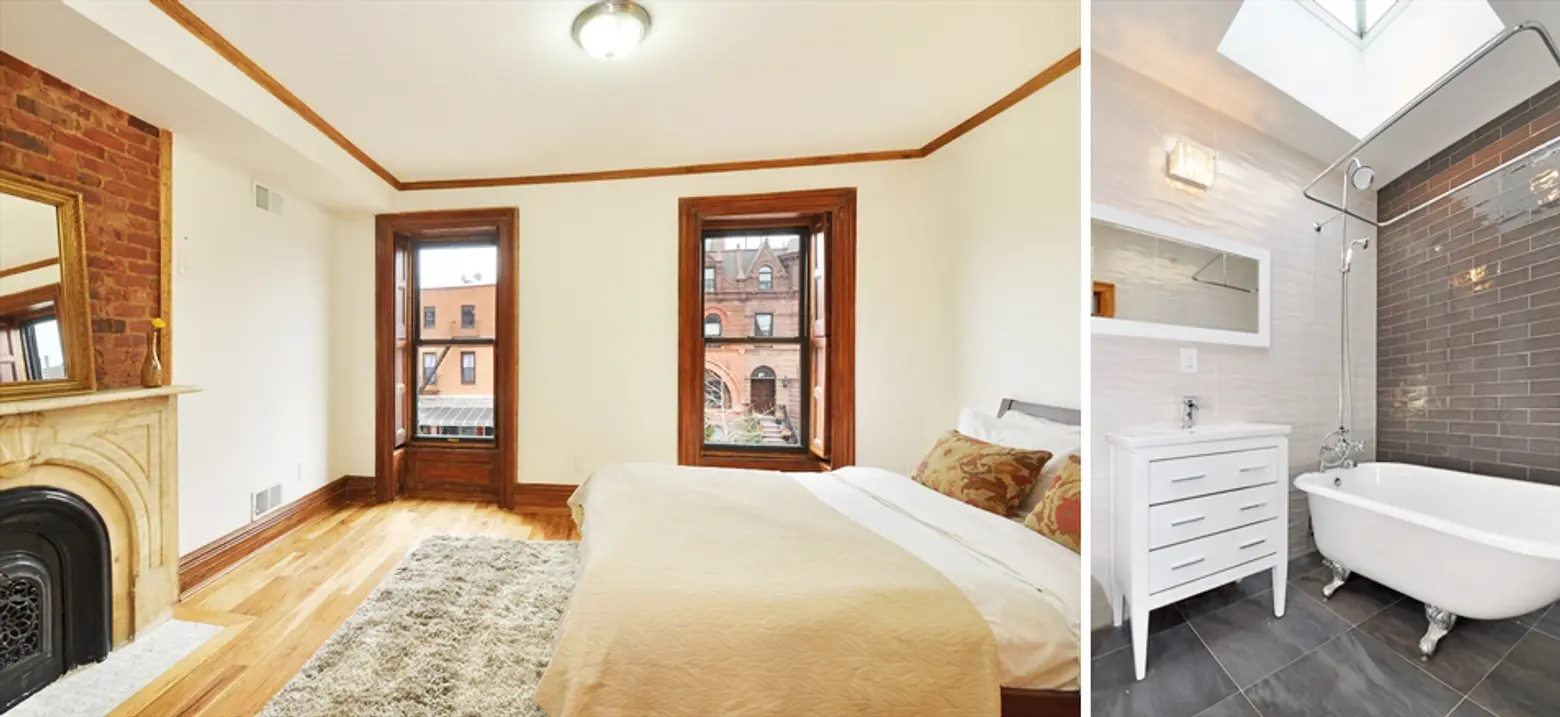 All of the rooms from top to bottom are bathed in sunlight with sizable windows. And you too can bathe in sunlight — the master bath has a claw-foot soaking tub with a gorgeous skylight just above head.
Off the kitchen, a sliding glass door opens onto the deck with gas line ready for an outdoor grill and stairs that lead down to a beautifully planted garden. And if the new owners are looking to make a few extra bucks, there's also a garden rental with a finished basement.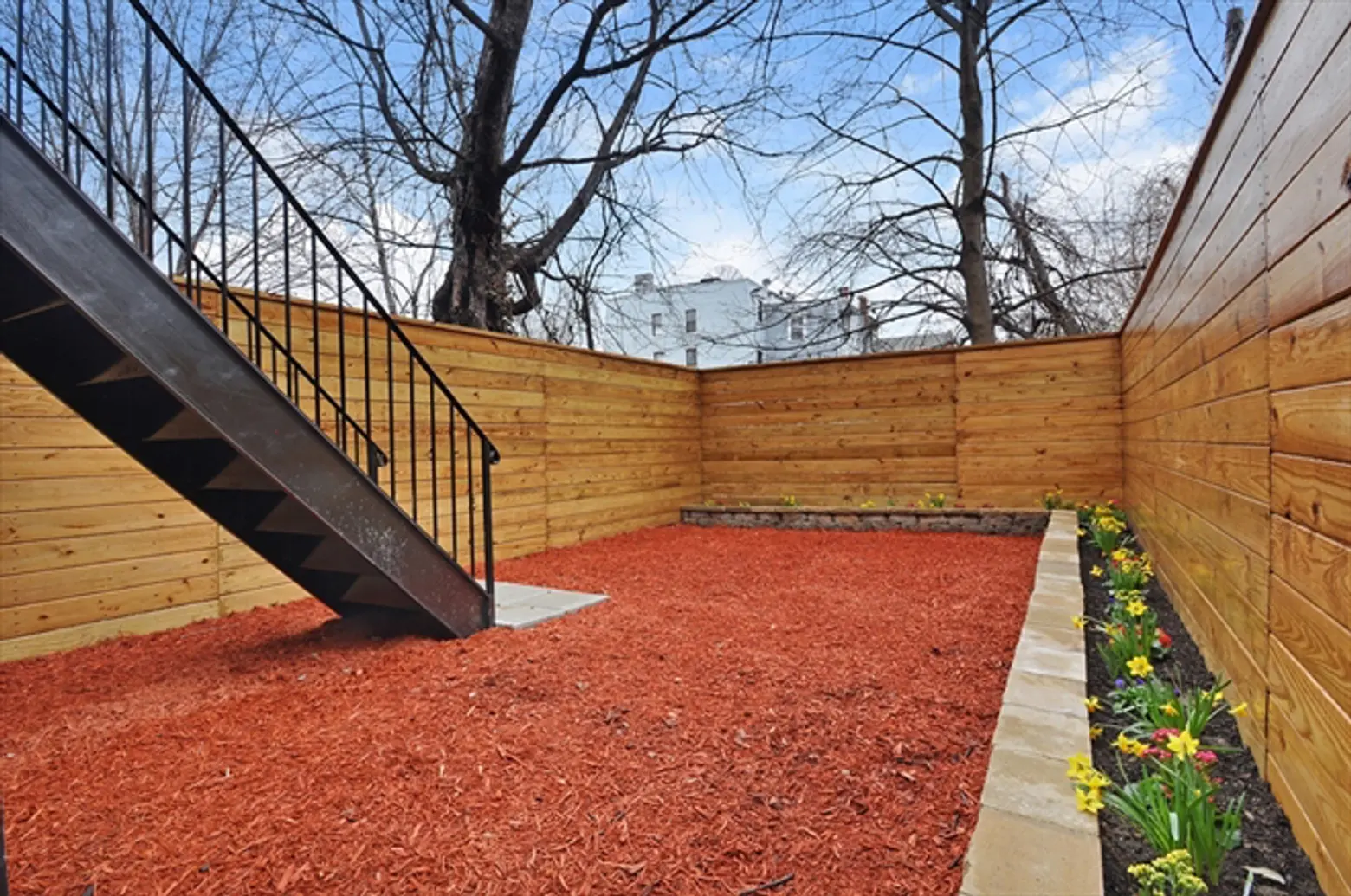 [Listing: 441 Classon Avenue, Brooklyn by Corcoran Group]
Images courtesy of Corcoran Group