Atelierhouse: A Movable Murphy-Like Furniture System to Keep Your Room Ultra-Organized
Hate clutter? Then you'll love this incredible furniture collection designed by Harry Thaler. Called 'Atelierhouse', the series of pieces were actually commissioned by the Museion museum in Bolzano, Italy to furnish a studio and living space for the museum's artists in residence. Though one-offs, we can definitely see them outfitting some of the spacious NYC artist lofts that are often required to do double duty as work/live spaces.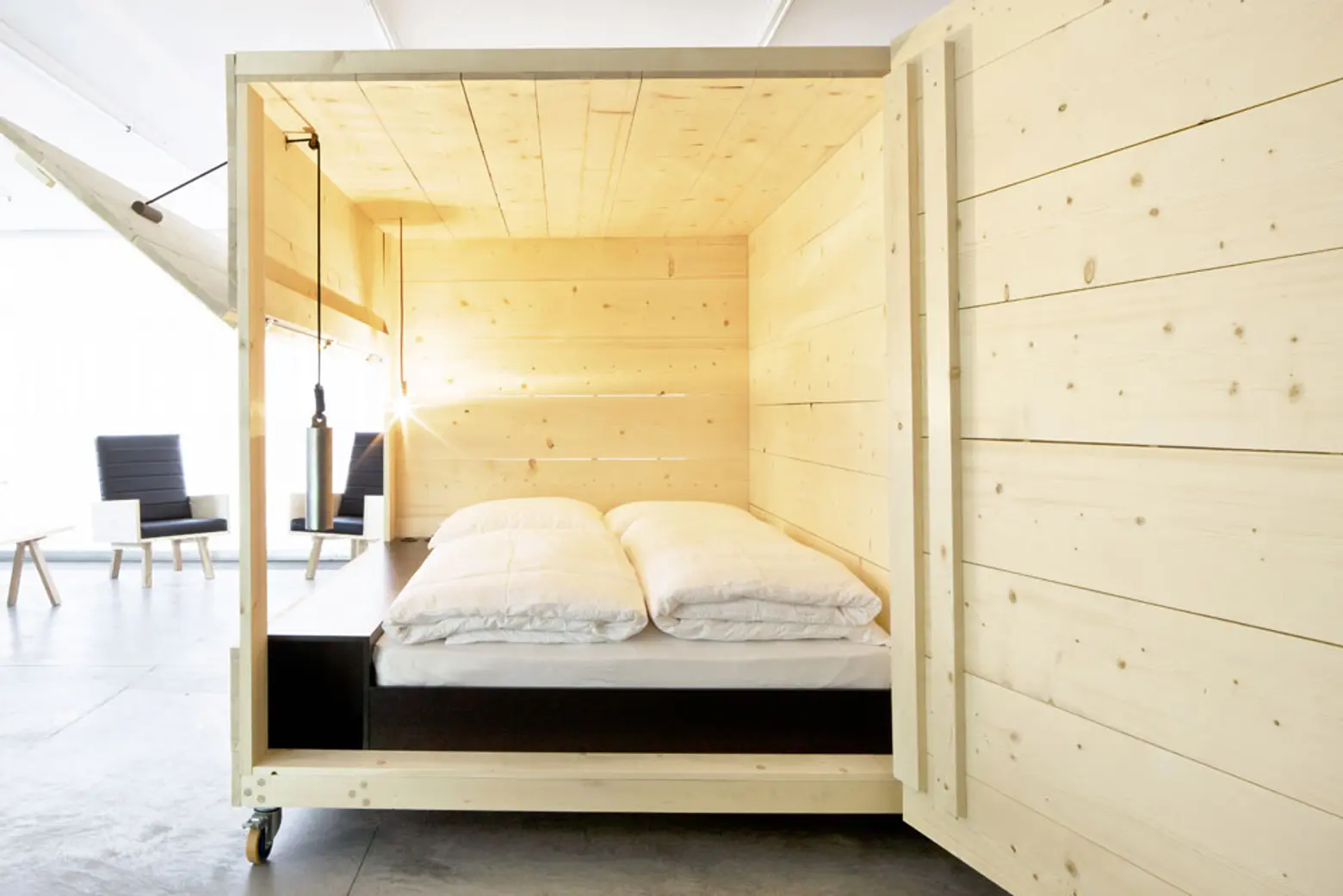 From the bed to the closet to the framed desk, every piece in the collection is fully functional and equipped with wheels that allow everything to easily moved in and out of the way as needed. All units in the Atelierhouse series also boast built-in illumination, removing any worry about proper lighting.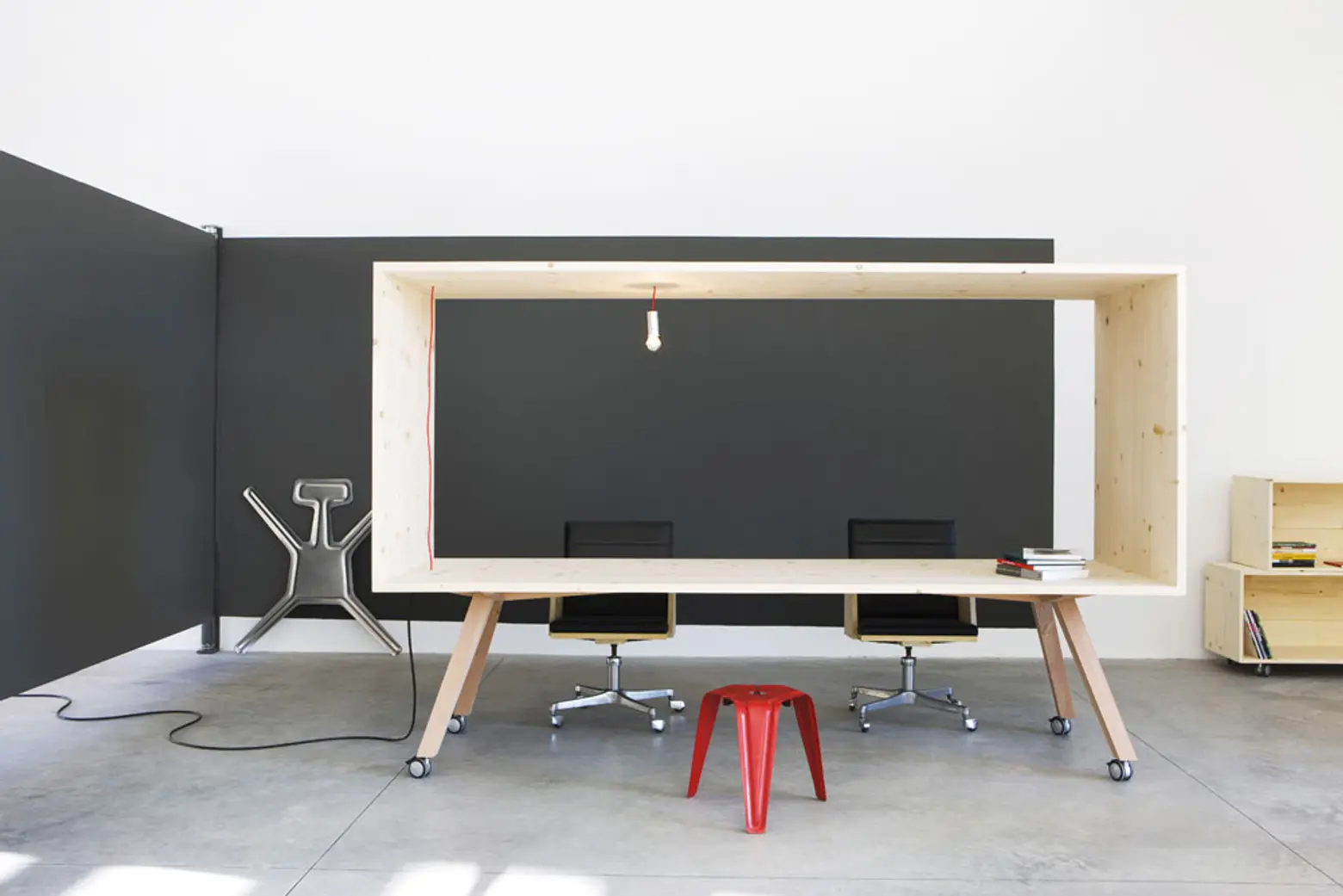 Like the form of each design, Thaler opted to go simple with his material palette, using only timber wood and black MDF. All the parts nailed together maintain the streamlined look.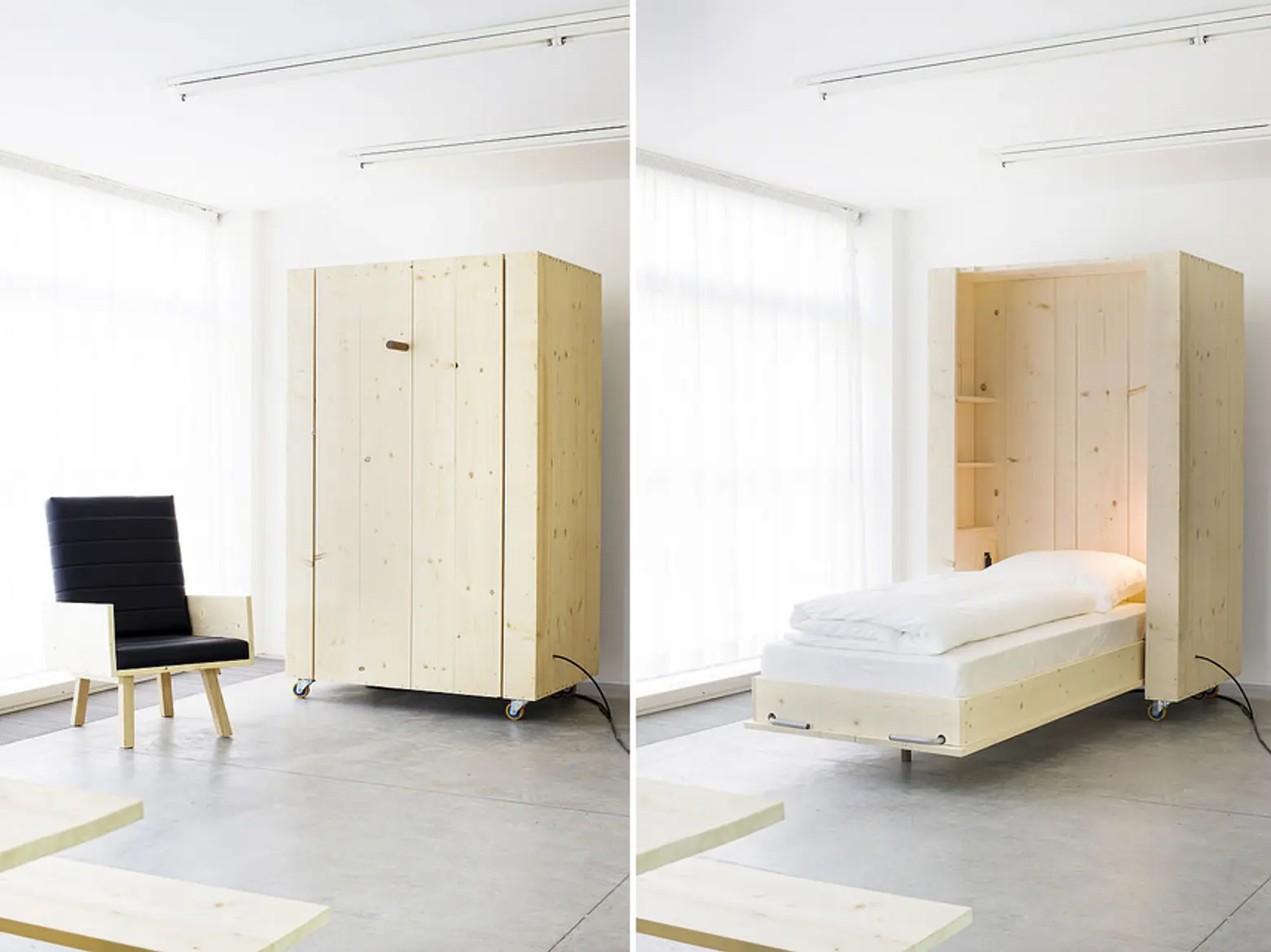 You can see more of the series in our gallery below, then peruse Thaler's other pieces over at his website.
All images courtesy of Harry Thaler