Art Nerd New York's Top Event Picks for the Week – 6/2-6/8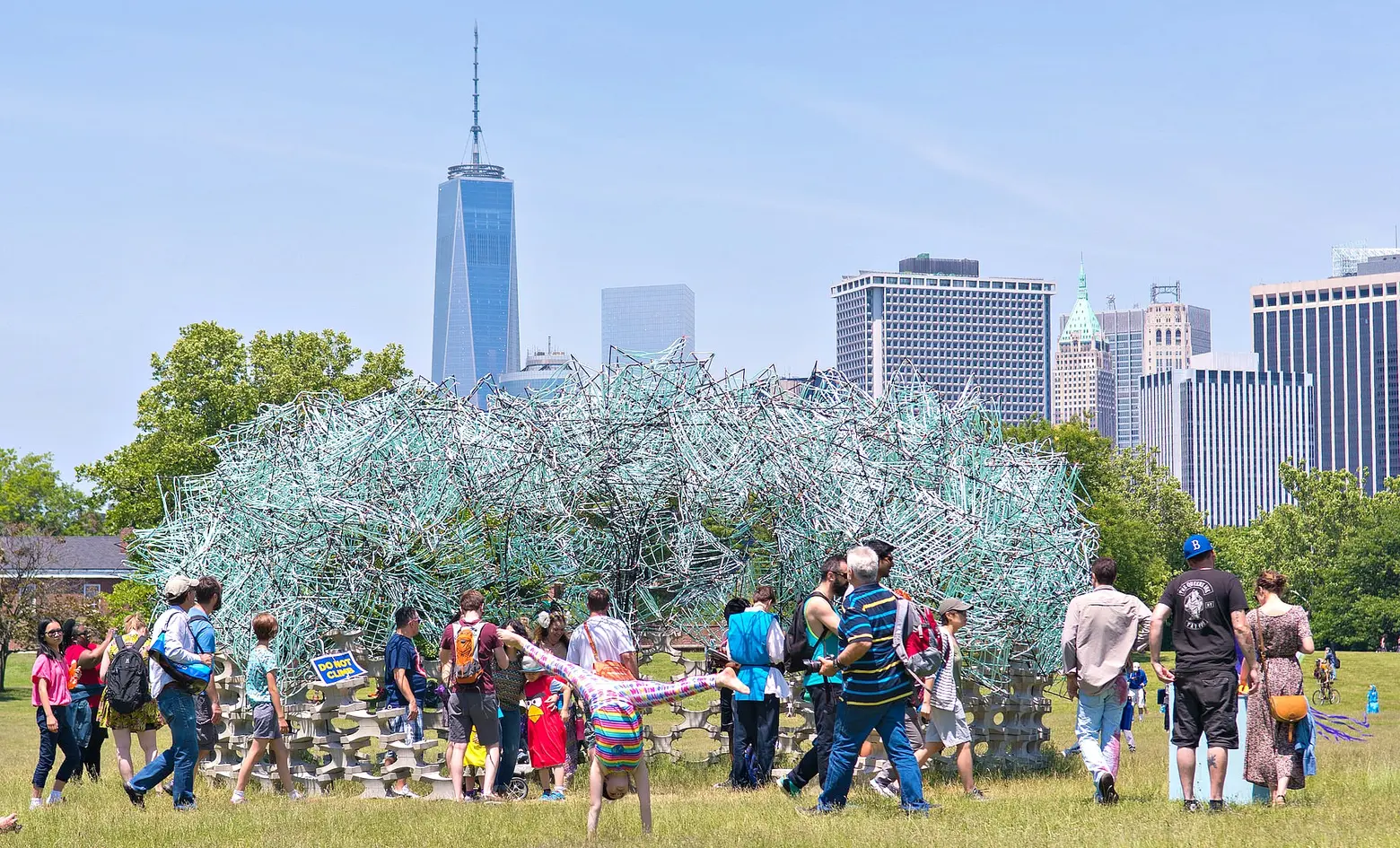 In a city where hundreds of interesting happenings occur each week, it can be hard to pick and choose your way to a fulfilling life. Art Nerd's philosophy is a combination of observation, participation, education and of course a party to create the ultimate well-rounded week. Jump ahead for Art Nerd founder Lori Zimmer's top picks for 6sqft readers!
After a relaxing long weekend of picnics and barbecues, jump back into your culture addiction. The power of female sex is illuminated, literally, at Catinca Tabacaru Gallery with Sophia Wallace's neon show. Brian Leo gives his tiny paintings a big voice at Amy Li Projects, while Martí Cormand sticks to the medium size of 5×7 for a postcard-themed show. Hop on a ferry and celebrate the tenth FIGMENT art festival at Governors Island all weekend long for free. Experience the visual stylings of musical act Baby Alpaca or the musical stylings of Australia with Anna Copa Cabanna. Cap it off by giving back at the Amref African Health gala or the wacky Times Square-fueled Chashama gala at the former offices of Vogue.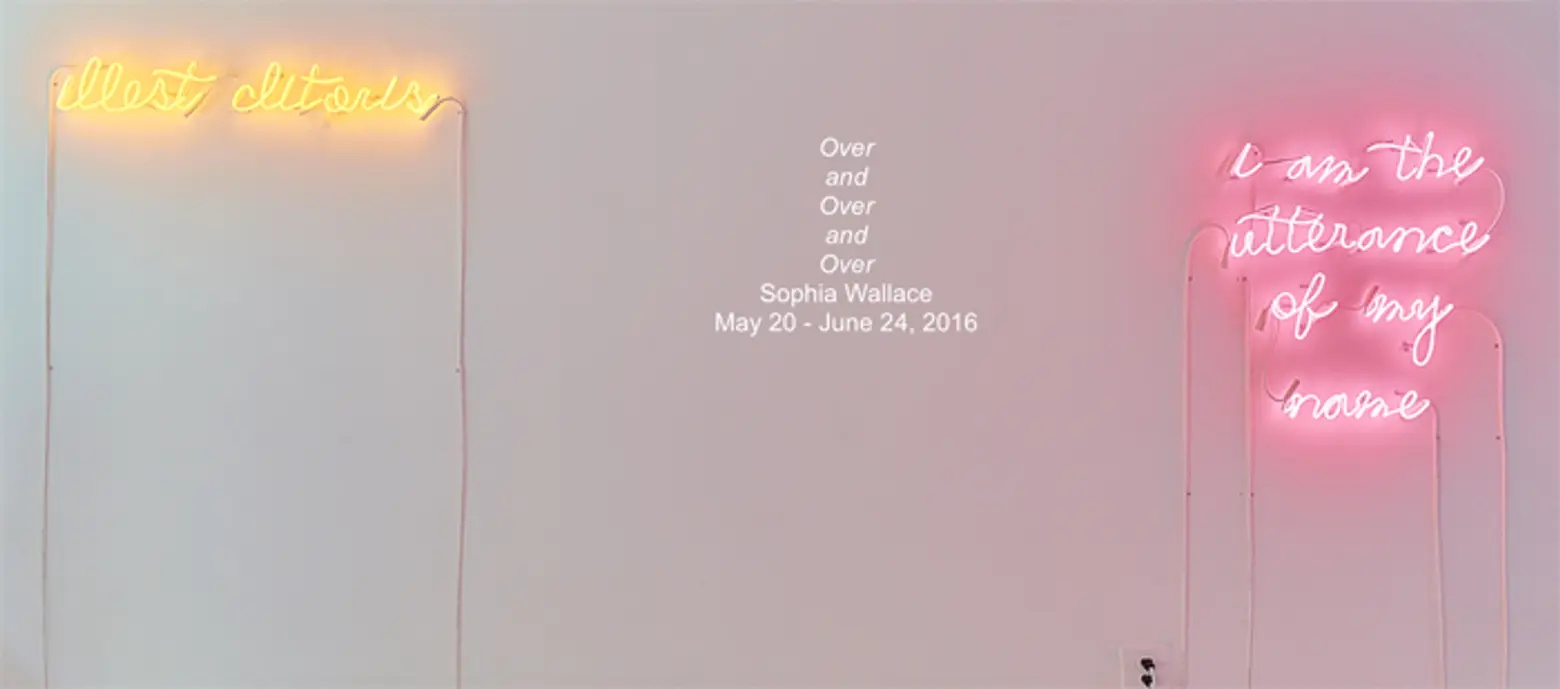 Sophia Wallace, Over and Over and Over ↑
Catinca Tabacaru Gallery, 250 Broome Street
Through June 24
Sophia Wallace first came into my periphery when she made a splash at Scope New York several years ago with her iconic "CLITERACY" pieces. For her recent solo show at Catinca Tabacaru Gallery, Over and Over and Over, on the Lower East Side, she continues with relating power with the clit- this time using a language of neon. People tend to flock like magpies to the illuminated textual sculptures, trying to capture the glow with their iPhones (and often failing). Using the power of the glittery/glowy object, Wallace continues her oeuvre with phrases that challenge taboos, sexuality and censorship in luminous exhibition.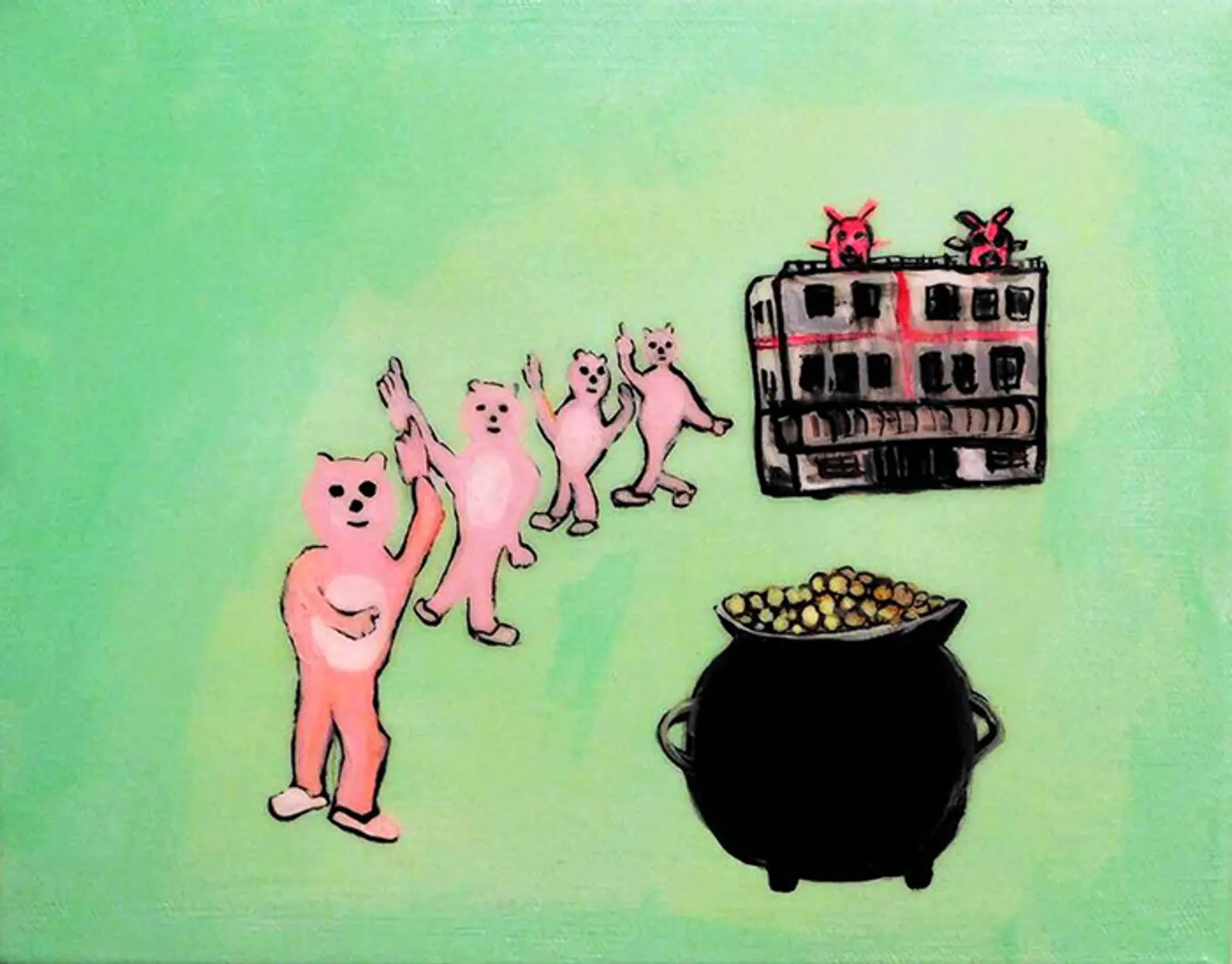 Brian Leo, Seekers ↑
Amy Li Projects, 166 Mott Street
Thursday, June 2, 7:00pm
Leo may be known for his small paintings, but they have a huge presence. For "Seekers," the artist will cover the gallery from floor to ceiling with his tiny, clever paintings.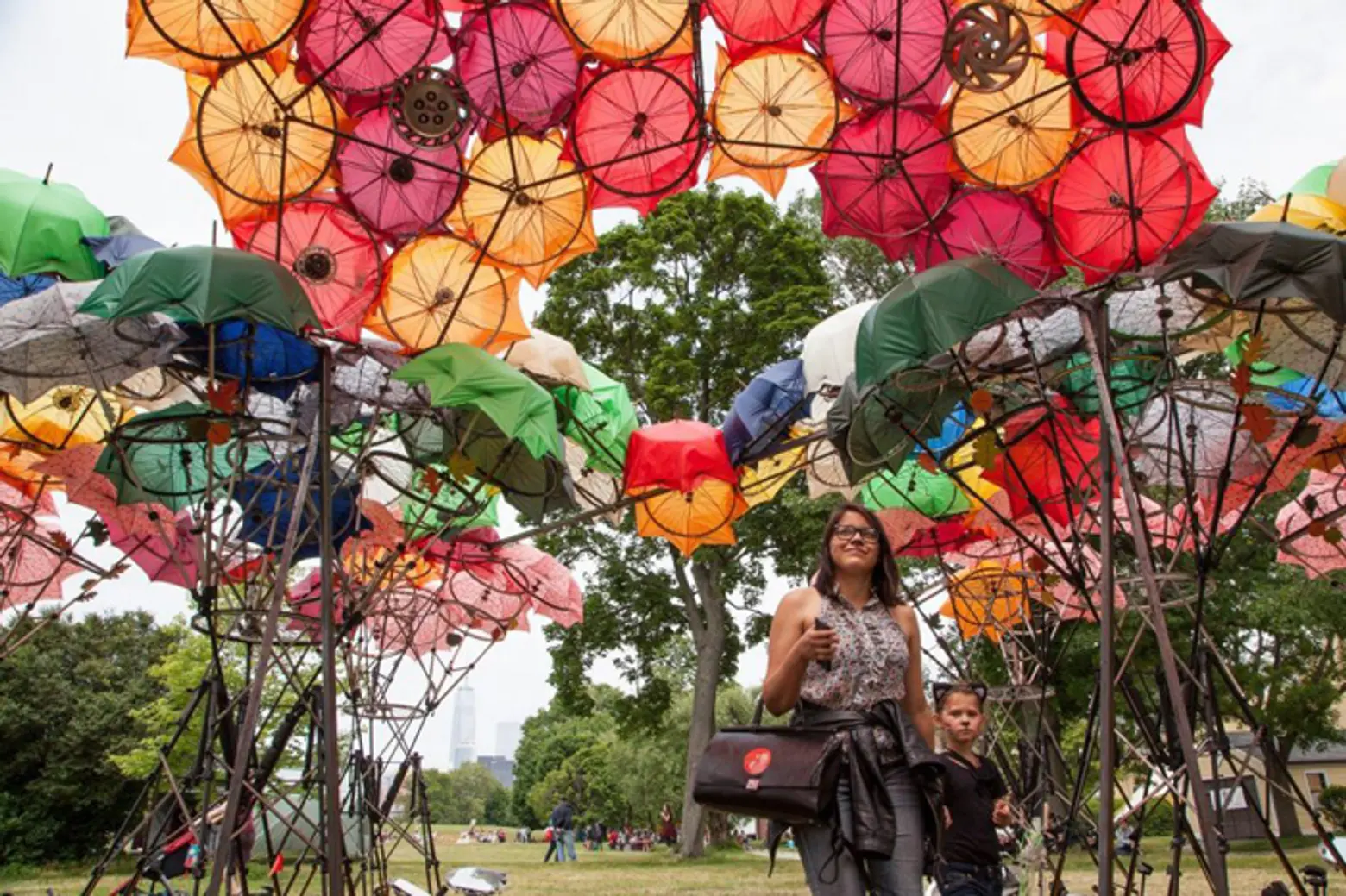 FIGMENT Weekend ↑
Governors Island
Friday, June 3-Sunday June 5
For the tenth year, FIGMENT takes over Governors Island with an all-encompassing art experience for the entire family that's entirely free. Mini Golf, a sculpture program, art, music, and encourage costuming await on the island just south of Manhattan.
Baby Alpaca, Underwater ↑
The Hollows, 151 Bedford Avenue, Brooklyn
Monday, June 6, 7:30-9:30pm
Curator Baptiste Semal has set up an evening of art films by musical act Baby Alpaca, which will be accompanied by a live set.
Martí Cormand: Postcards to AZ ↑
Josée Bienvenu Gallery, 529 West 20th Street
Tuesday, June 7, 6:00-8:00pm
Spanish-born Cormand works small at the specific size of 7 x 5 inches. His new series of oil paintings and graphite drawings exist as symbolic excavations and distant iterations of lost masterworks during the Nazi regime, challenging not only the notion of remembrance but also the materiality of history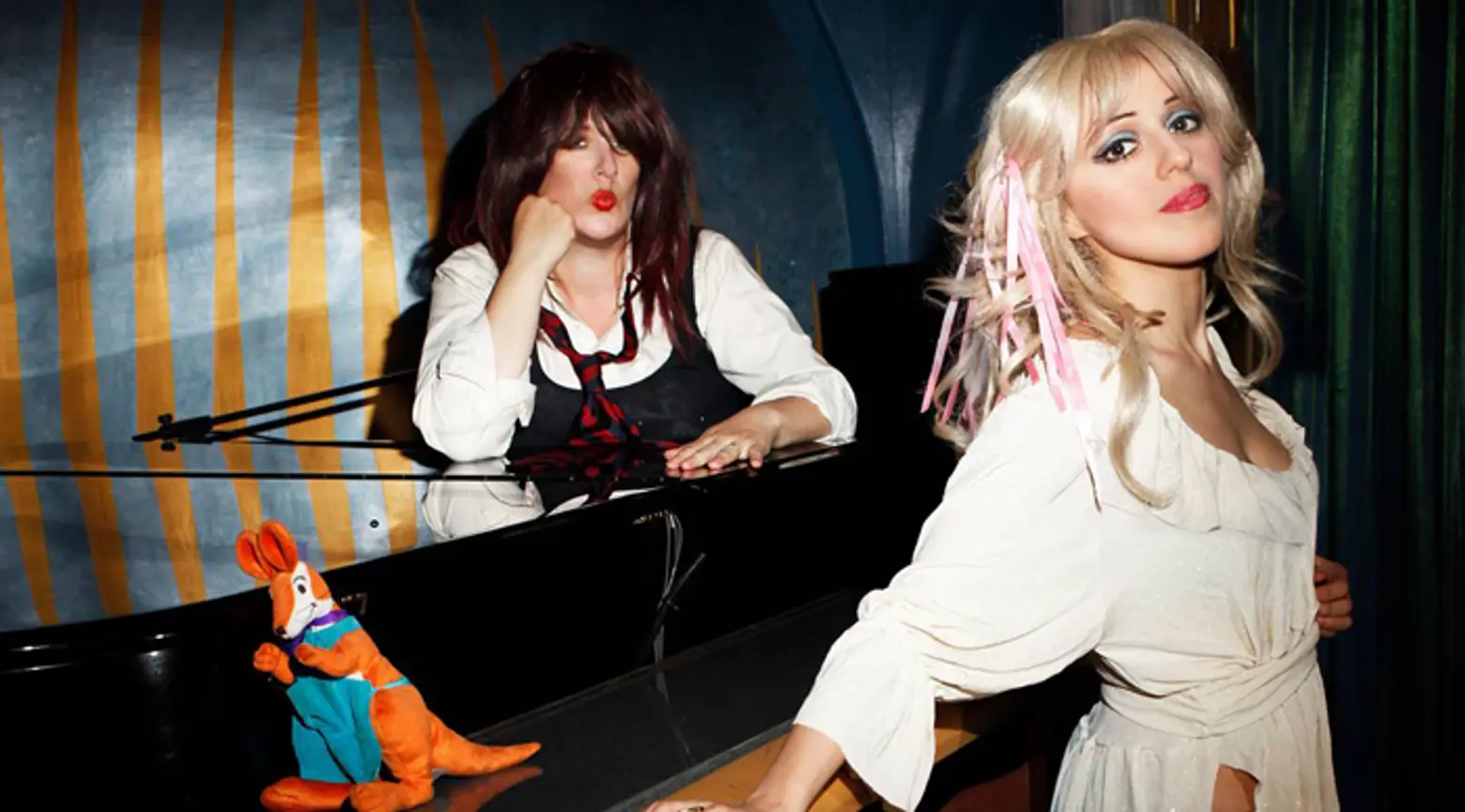 A Dingo ate my Great Australian Songbook ↑
Sid Gold's Request Room, 165 West 26th Street
Tuesday, June 7, 7:00-9:00pm
Australian songstress and performance artist Anna Copa Cabanna has been heating up New York nightlife for over a decade. Tonight, she brings an evening of her Australian roots to the glitzy Sid Gold's, paired with Australian cake and cocktails.

Chashama Gala Honoring Dustin Yellin ↑
4 Times Square, 4th Floor
Wednesday, June 8, 6:00pm
One of my favorite parties of the year, the Chashama gala always involves interactive art, roving food and drink, an arty hair station, Muffinhead and other performers, and a general celebration of all things artists. The party returns for the second year to the former Conde Nast offices, where you can play Anna Wintour for the night.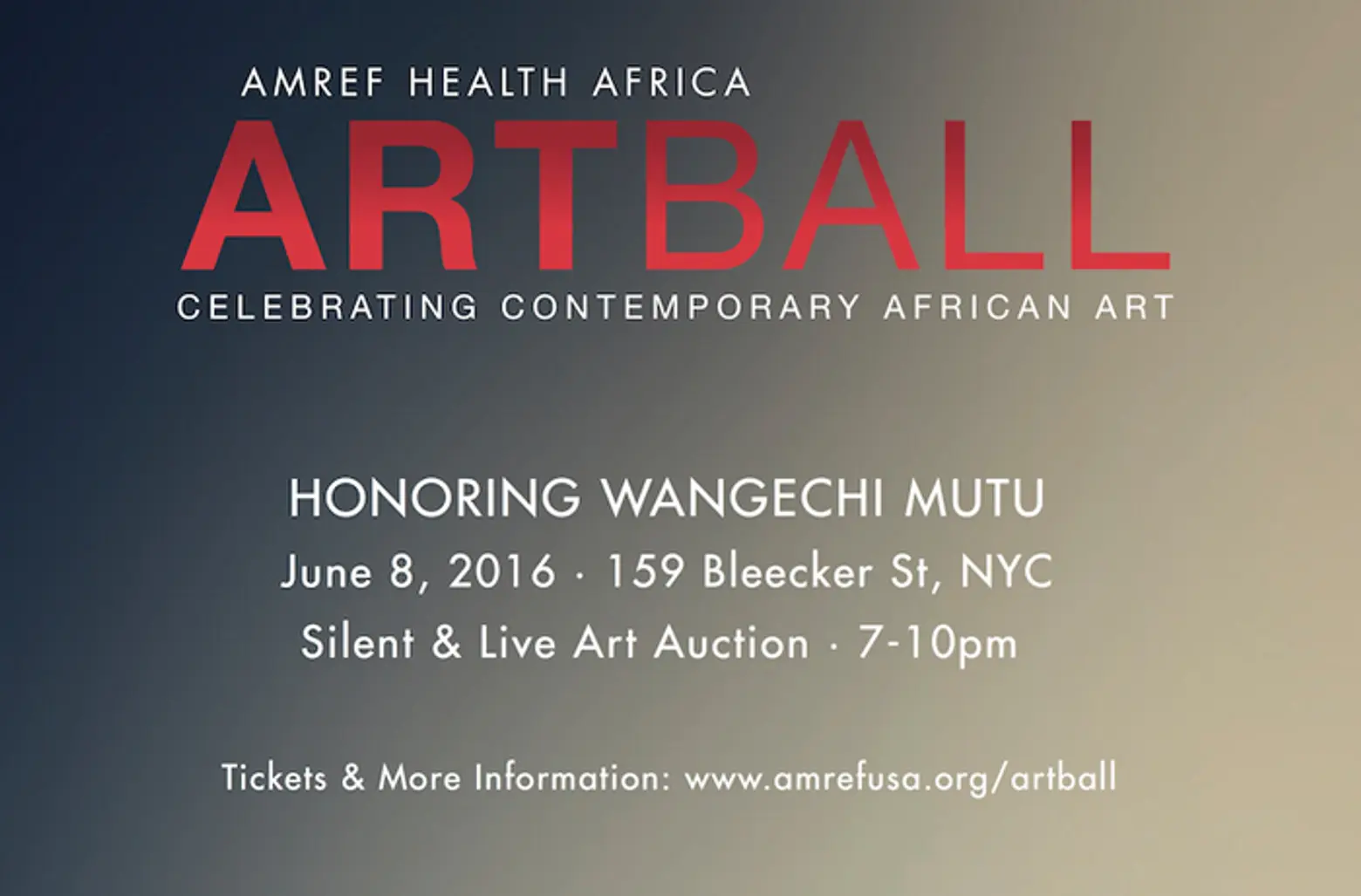 Amref Africa Health Art Ball Honoring Wangechi Mutu ↑
159 Bleecker Street
Wednesday, June 8, 7:00-10:00pm
An evening of art and cocktails for a good cause, tonight's event honors Mutu for her work celebrating and empowering African communities, and is accompanied by an exciting art auction that is already live on Paddle8.
+++

Lori Zimmer is a writer, curator and founder of Art Nerd New York, an off-beat art history guide to the city. Lori also recently released her first book through Rockport Publishers, The Art of Cardboard: Big Ideas for Creativity, Collaboration, Storytelling, and Reuse. Follow her on Twitter @LoriZimmer.