Art Nerd New York's top event picks for the week – 4/20-4/26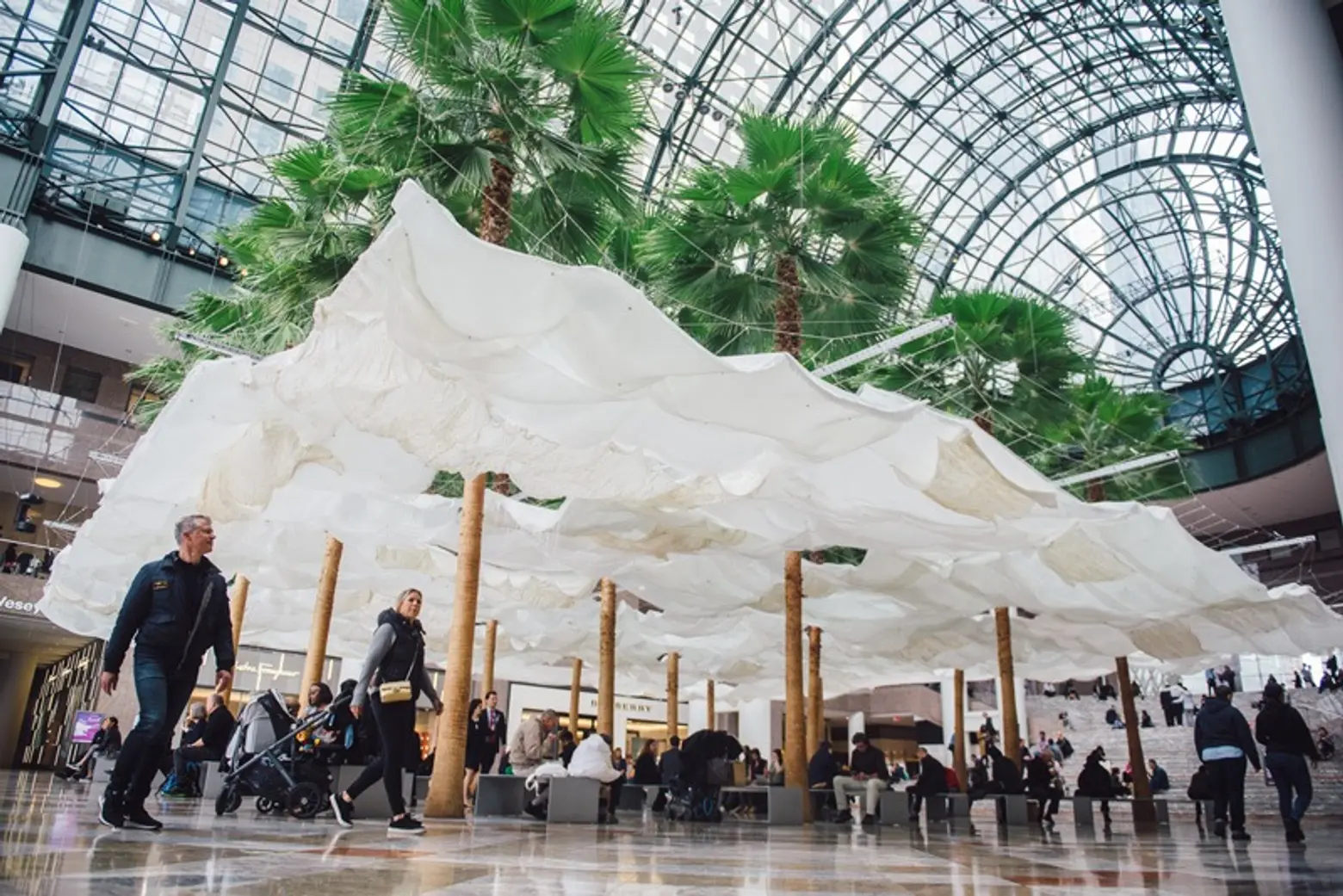 In a city where hundreds of interesting events occur each week, it can be hard to pick and choose your way to a fulfilling life. Ahead Art Nerd founder Lori Zimmer shares her top picks for 6sqft readers!
Photography lovers are in for a treat this week: New York legend Martha Cooper opens a new exhibition of her photographs of graffiti in the 1970s and 80s; historic works from India by iconic street photographer Henri Cartier-Bresson are on show at the Rubin Museum; and touching portraits of West Africa by young photographer Anne Barlinckhoff are being showcased at The Quin. If you need a break from real life, take in the immersive and contemplative installation of Doug Wheeler, or float away on Pinaree Sanpitak's meditative piece at Brookfield Place. Finally, join in on an Earth Day conversation in Times Square, or take in the work of "forgotten " New York street artist Richard Hambelton in an event happening one night only.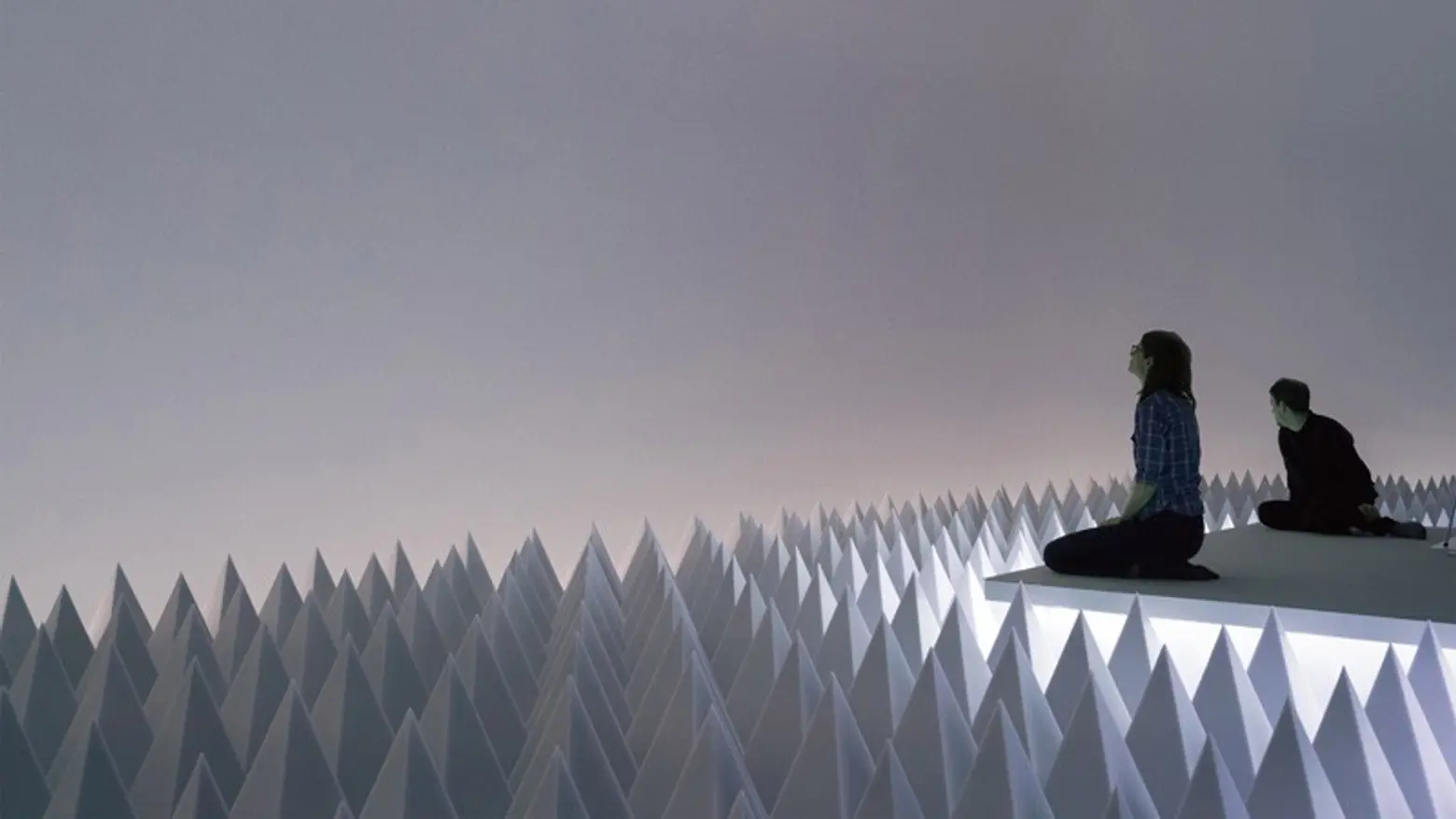 Doug Wheeler: PSAD Synthetic Desert III ↑
Solomon R. Guggenheim Museum, 1071 5th Avenue
Through August 2, 2017
If you haven't experienced Wheeler's "hermetic realm," what are you waiting for? The installation is a mind-altering experience that minimizes noises and gives the impression of infinite space—much akin to being immersed deep in the Arizona desert.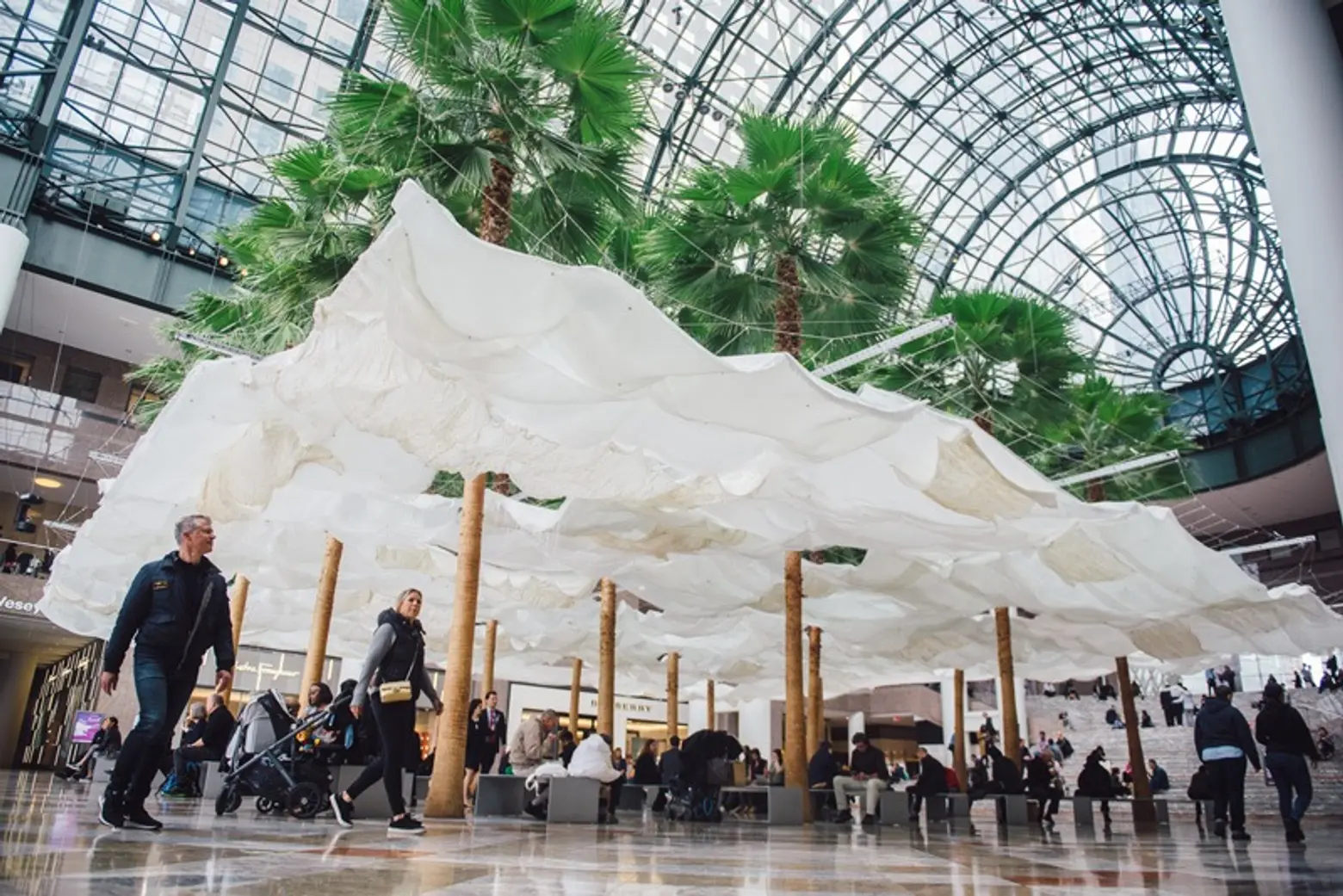 Pinaree Sanpitak- The Roof ↑
Brookfield Place New York, Winter Garden, 230 Vesey Street
April 19 – July 5, 2017, 8:00am – 10:00pm
Arts Brookfield presents Thai artist Pinaree Sanpitak's floating installation in the massive Winter Garden that overlooks the Hudson River. The translucent billows of fabric interact with Brookfield's architecture and signature indoor palm trees.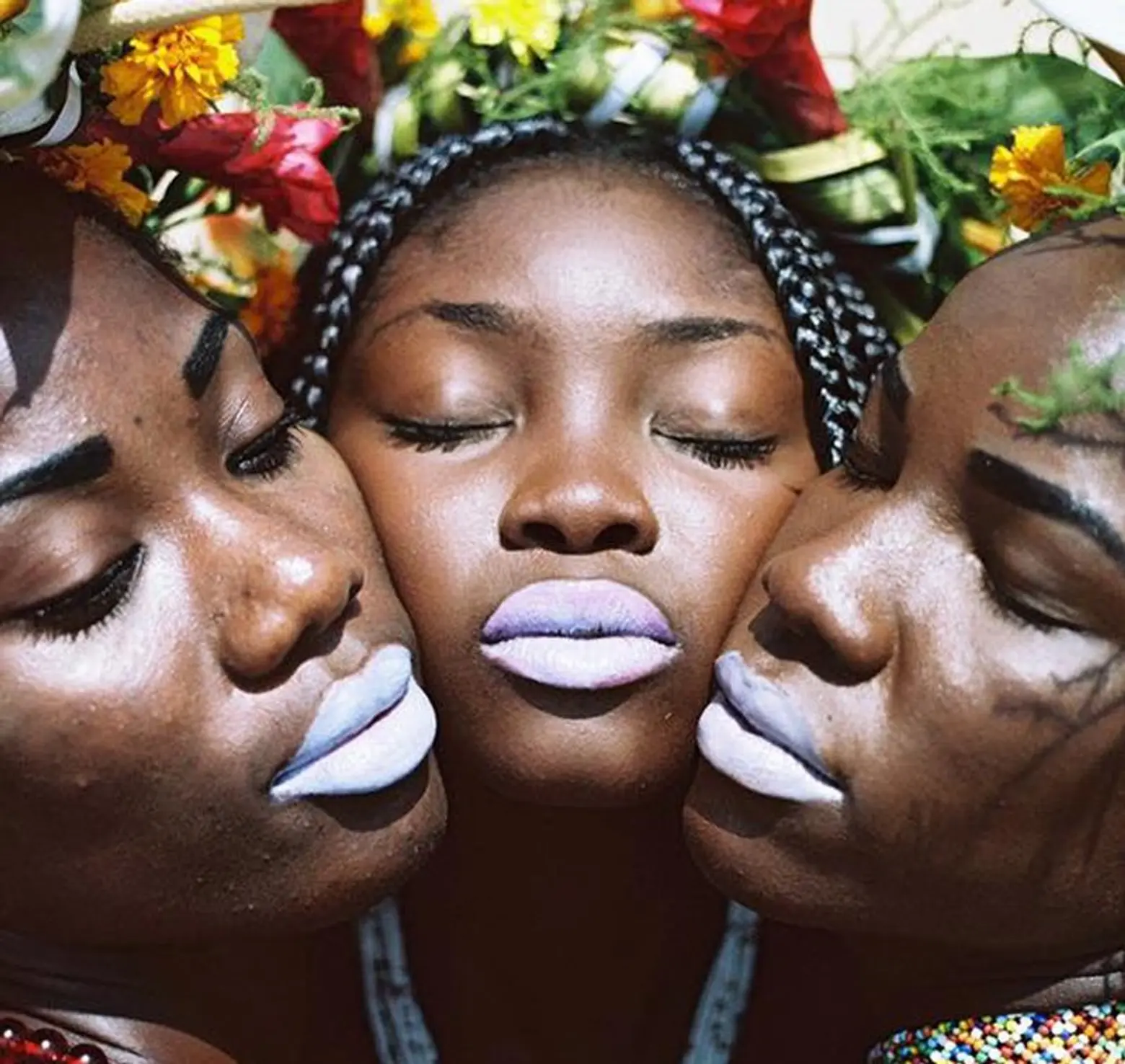 Anne Barlinckhoff – Strength Africa ↑
The Quin, 101 57th Street
Thursday, April 20, 6:00-9:00pm
Born in Amsterdam, Barlinckhoff is a young photographer with the guts and gall of the great documentary photographers of the past, traveling to the far edges of the earth to get the best shots. Her portrait series from West Africa are both beautiful and intimate, revealing a relationship of trust with her subjects, as well as her own adoration for their beauty. Curated by DK Johnston and Hyland Mather.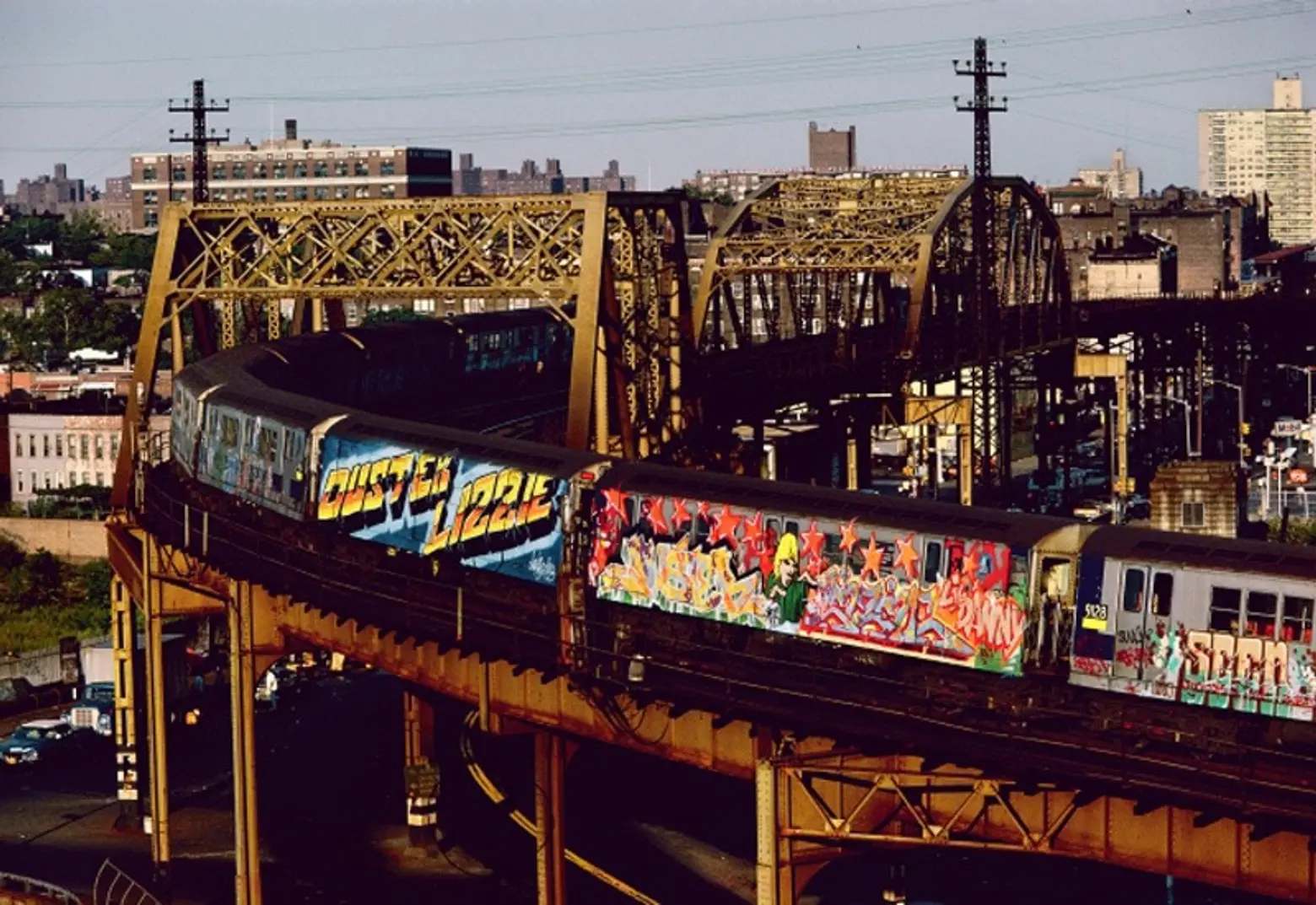 Martha Cooper- Solo Exhibition ↑
Steven Kasher Gallery, 515 West 26th Street
Thursday, April 20, 6:00-8:00pm
Legendary photographer Martha Cooper is known for documenting the burgeoning graffiti scene that broke out in New York City in the 1970s and 1980s. The night's exhibition features those exciting portraits of the early days of graffiti, as well as Cooper's more recent portraits of contemporary artists.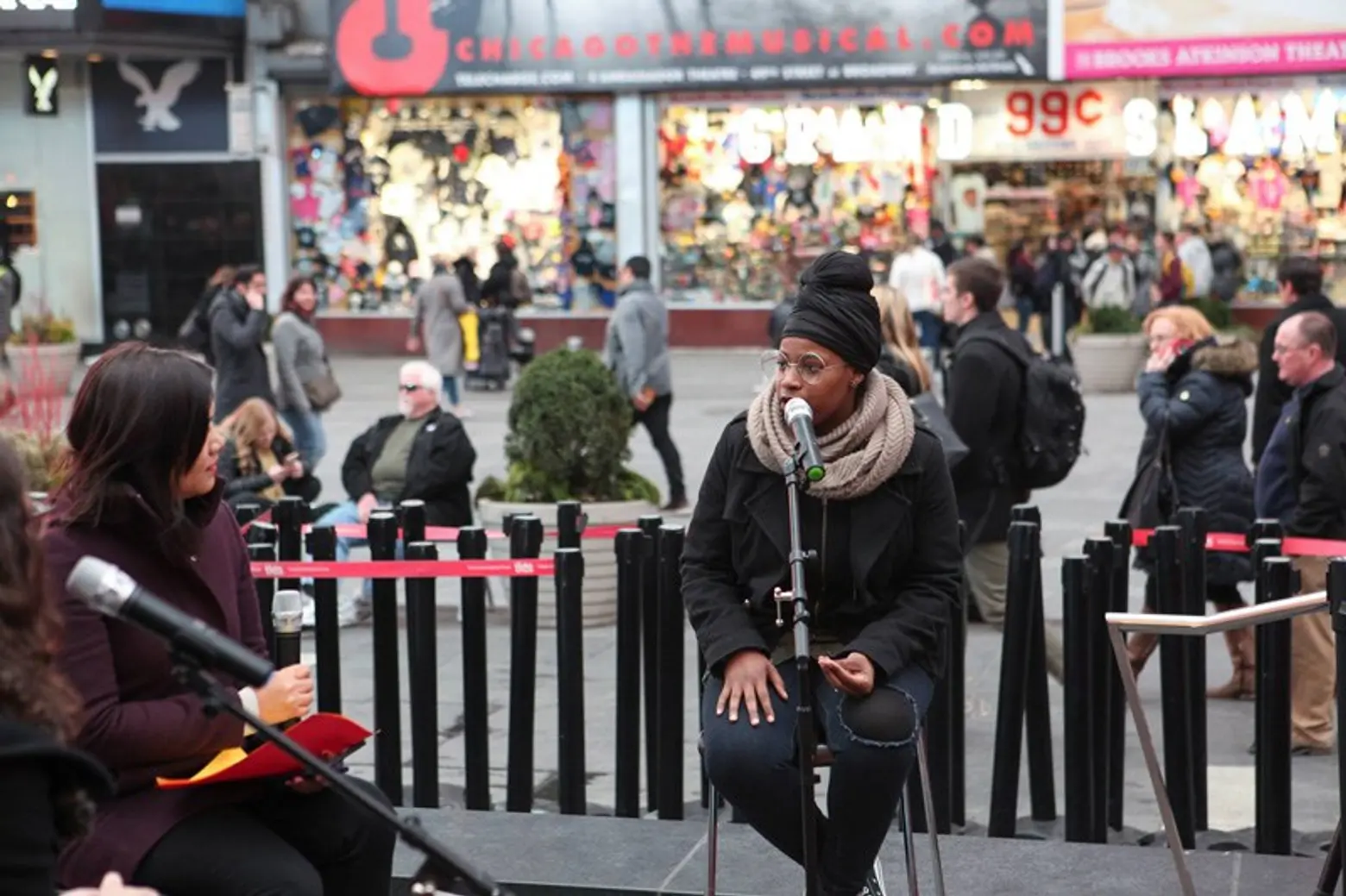 Crossroads Conversations: Our Planet ↑
Times Square, Red Steps
Friday, April 21, 6:00-7:00pm
The Van Alen Institute and Times Square Alliance has teamed up for a public Eart Day presentation that invites passersby to engage in a dialogue about our planet.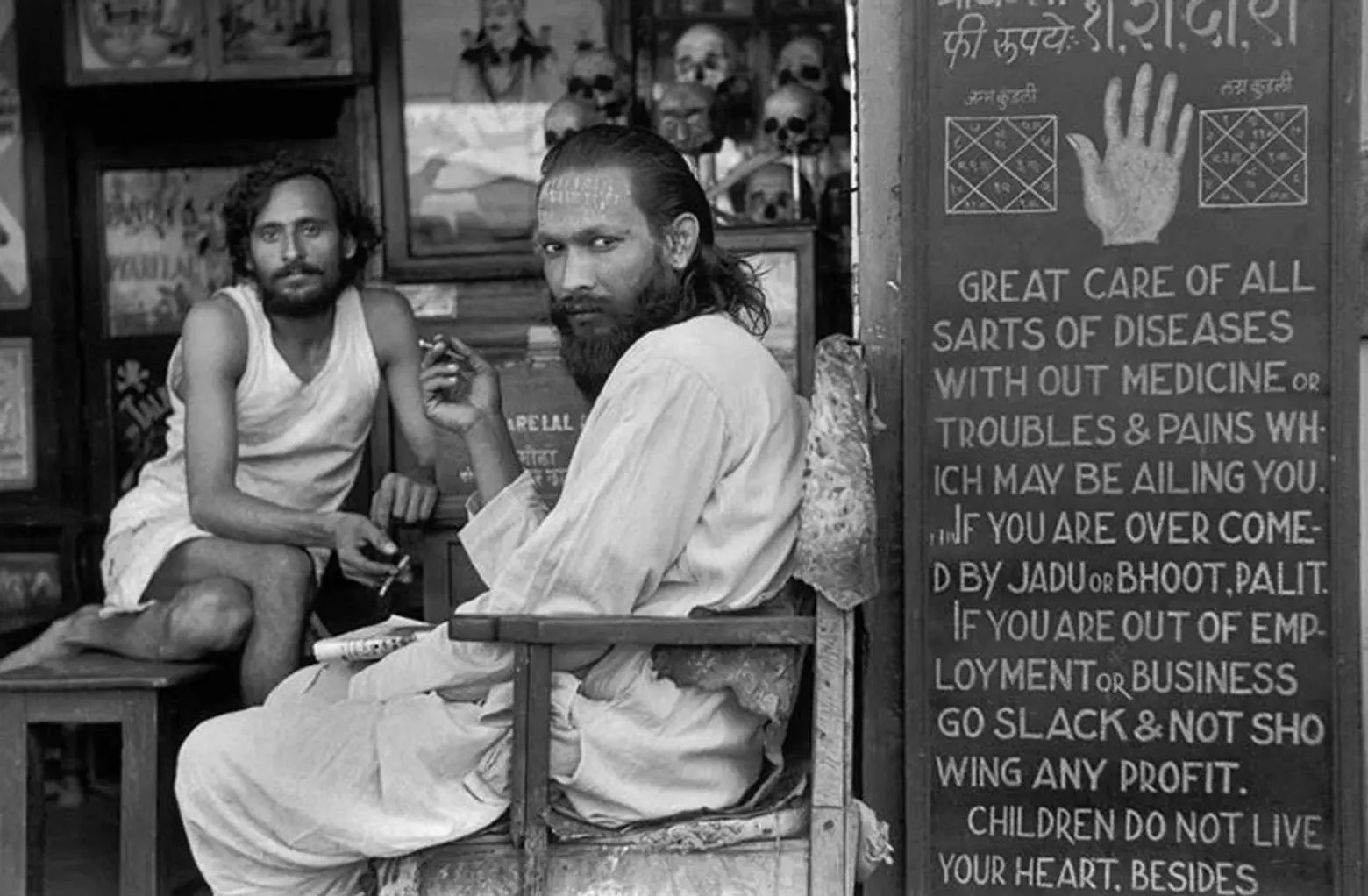 Henri-Cartier Bresson- India in Full Frame ↑
Rubin Museum of Art, 150 W 17th Street
Friday, April 21, 6:00-10:00pm
Celebrate Cartier-Bresson's iconic street photography style with the Rubin Museum's special Friday nights, which include free admission, tours of the exhibition, an introduction by the curator, a music set by DJ Shi Shi, and cocktail specials for purchase in the K2 Lounge.


CHIHULY ↑
New York Botanical Garden, 2900 Southern Boulevard
Saturday, April 22, 10:00am
The gorgeous glass work of Dale Chihuly will join the world-class flora of the NYBG, featuring 20 new installations that complement the gardens.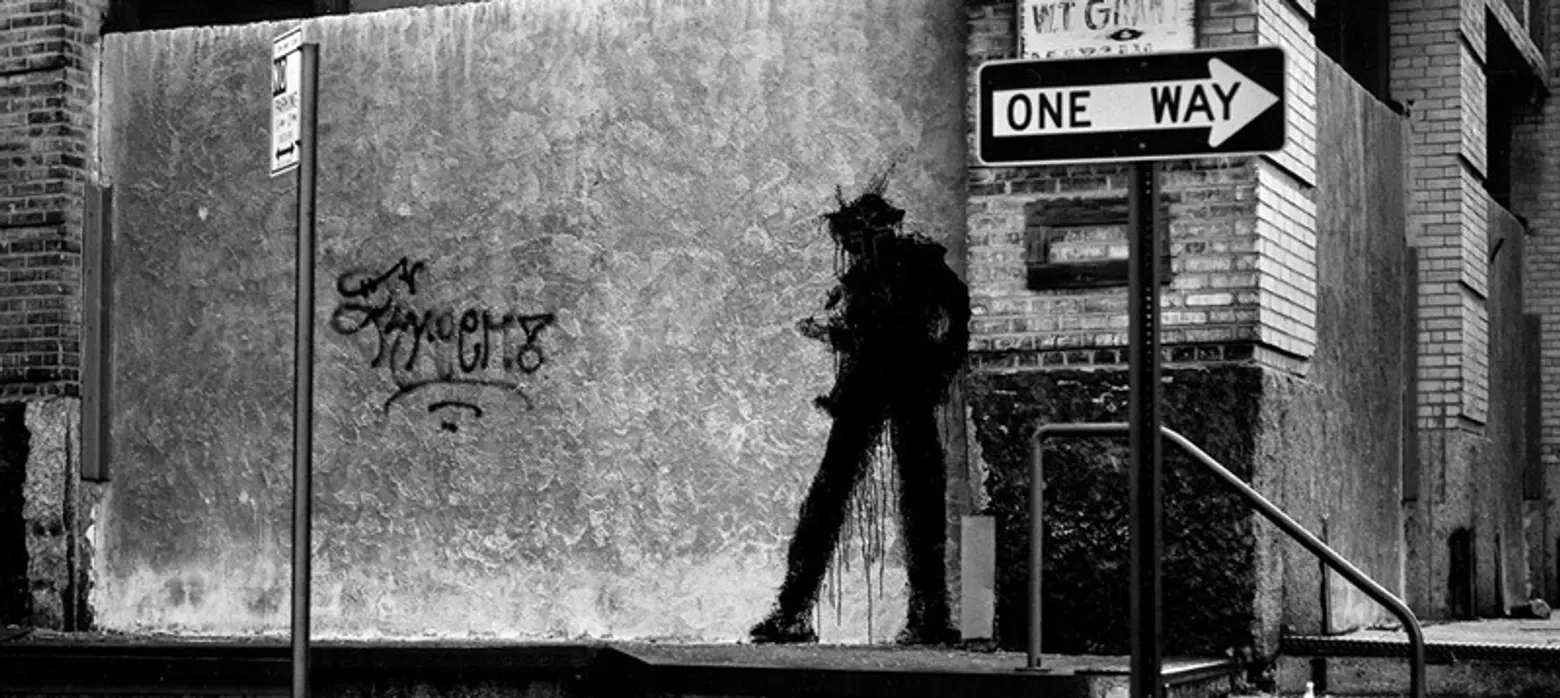 Richard Hambleton- SHADOWMAN Pop Up ↑
Shop Studio at 528 West 39th Street (4th Floor)
Sunday, April 23, 4:00-9:00pm
Before street art was the flavor of the day, artists like Jean-Michel Basquiat and Keith Haring made New York their outdoor canvas. Lesser known was Richard Hambleton, a contemporary of Basquiat and Haring, and the subject of a new documentary debuting at Tribeca Film Festival. For one night only, Hambleton's signature "shadowman" work can be seen in a pop-up exhibition that will disappear just as quickly as his ephemeral street art once did.
+++

Lori Zimmer is a writer, curator, and founder of Art Nerd New York, an off-beat art history guide to the city. Lori is also the author of two books, The Art of Cardboard: Big Ideas for Creativity, Collaboration, Storytelling, and Reuse and The Art of Spray Paint. Follow her on Twitter @ArtNerdNY or Instagram @TheLoriZimmer