Art Nerd New York's top event picks for the week – 3/9-3/15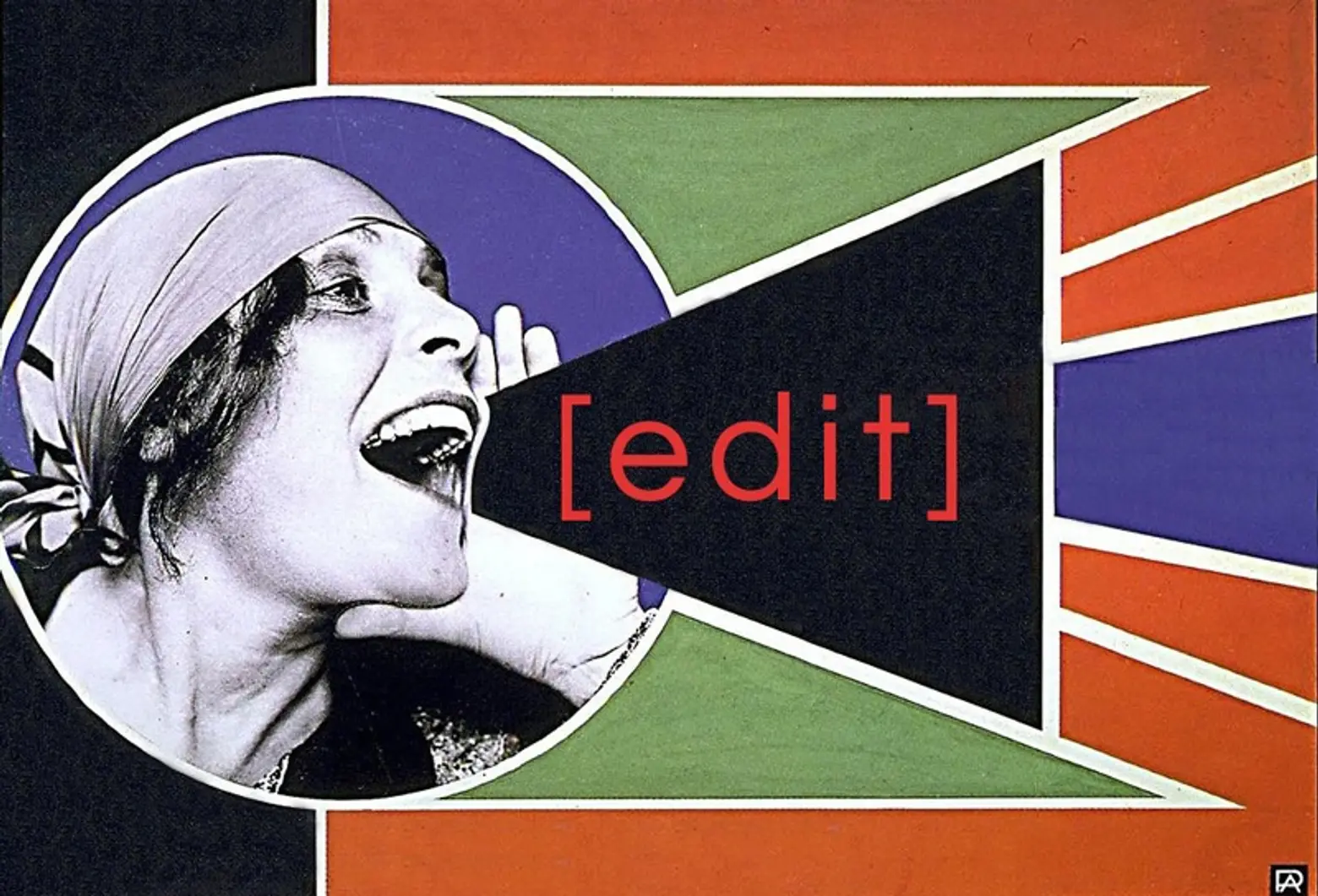 In a city where hundreds of interesting events occur each week, it can be hard to pick and choose your way to a fulfilling life. Ahead Art Nerd founder Lori Zimmer shares her top picks for 6sqft readers!
A new month means a new art film across the screens in Times Square, with March inviting folks to jump into Matteo Zamagni's "nature abstractions." Graffiti kings Crash, Bio and Nick Walker host an exclusive exhibition in the West Village, while Donna Ruff's lace-like paper pieces are taking over Rick Wester in Chelsea. Artist Dionisios Fragias does a familial collaboration with his wife at Emmanuel Fremin, and Dexter Wimberly guest curates at Ground Floor Gallery presenting Tammy Nguyen. Spend the day fusing art and activism at MoMA's Wikipedia edit-a-thon, then head to the French Consulate's gorgeous bookstore, Albertine, for a talk with famed designer Agnes B. Finally, check out the Brooklyn Bazaar, at the former Polonaise Terrace, and pick up medical history ephemera, taxidermy, and other oddities at their special annual flea market.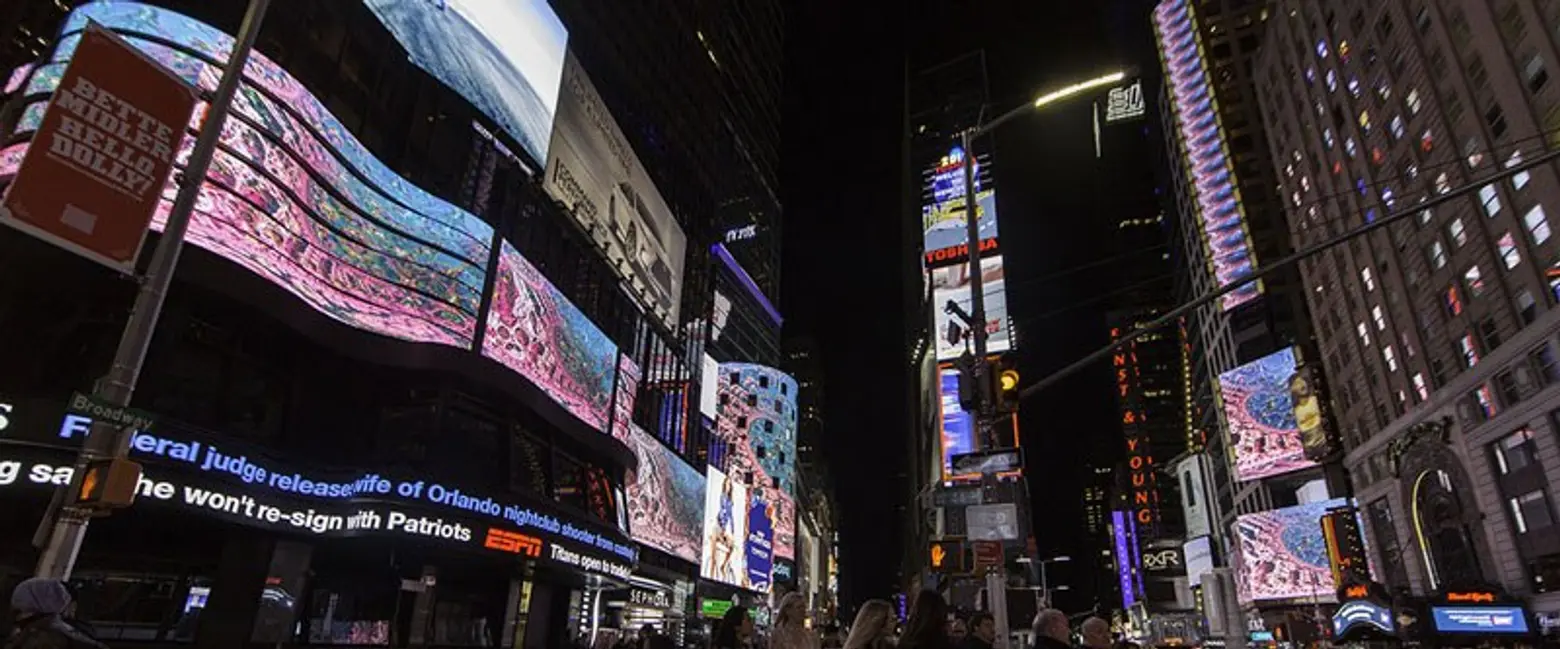 Nature Abstraction, Matteo Zamagni's #MidnightMoment ↑
Times Square Ad Screens
Through Friday, March 31
This month's Midnight Moment is in collaboration with the Moving Image Art Fair & Gazelli Art House, bringing Zamagni's abstractions of dimensions and biological forms.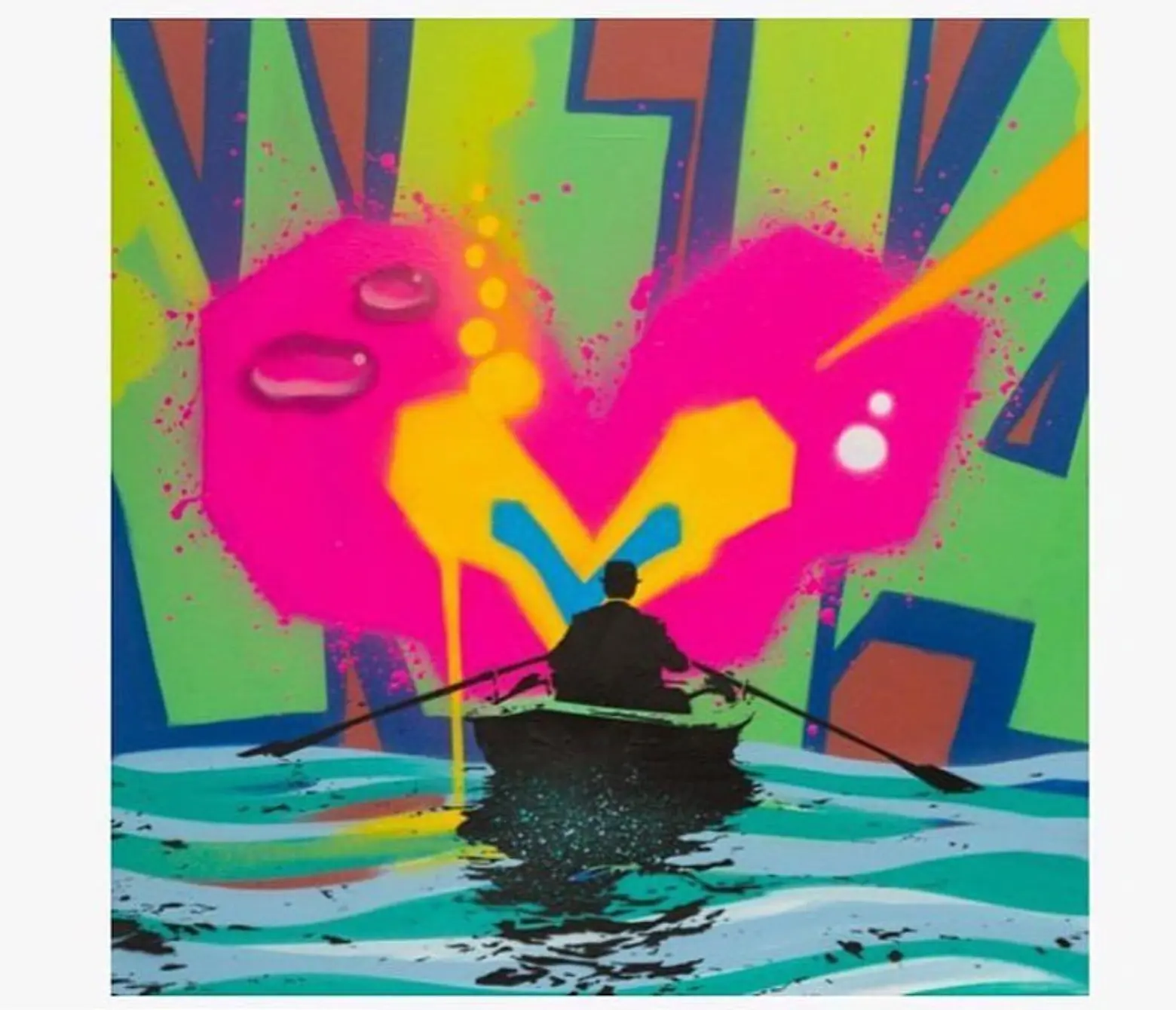 The Collaborations – Crash, Bio and Nick Walker ↑
31 Perry Street
Thursday, March 9, 7:00-10:00pm
A year in the making, the collaborative work of Crash, Bio and Nick Walker finally opens this week, with a strict RSVP list ([email protected]). If you can't get to the opening, the show continues through March.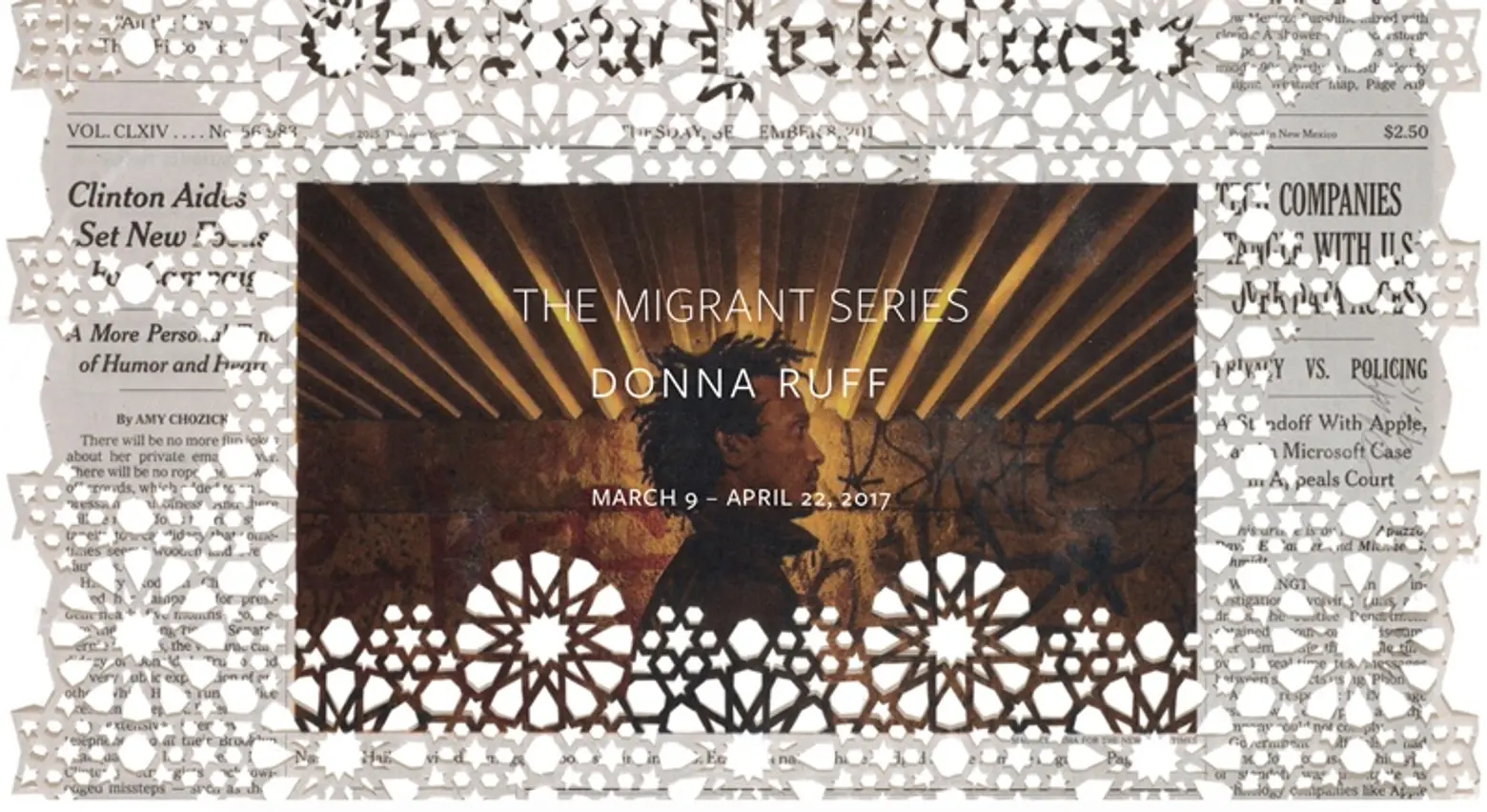 The Migrant Series, a solo exhibition by Donna Ruff ↑
Rick Wester Fine Art, 526 West 26th Street
Thursday, March 9, 6:00pm
I've been a fan of Donna Ruff's gorgeous paper pieces for years. Her latest exhibition pulls on my political heart strings. The Migrant Series, a subset of her New York Times patterned works, was started in early 2015 and centered on the migrant crisis in Europe.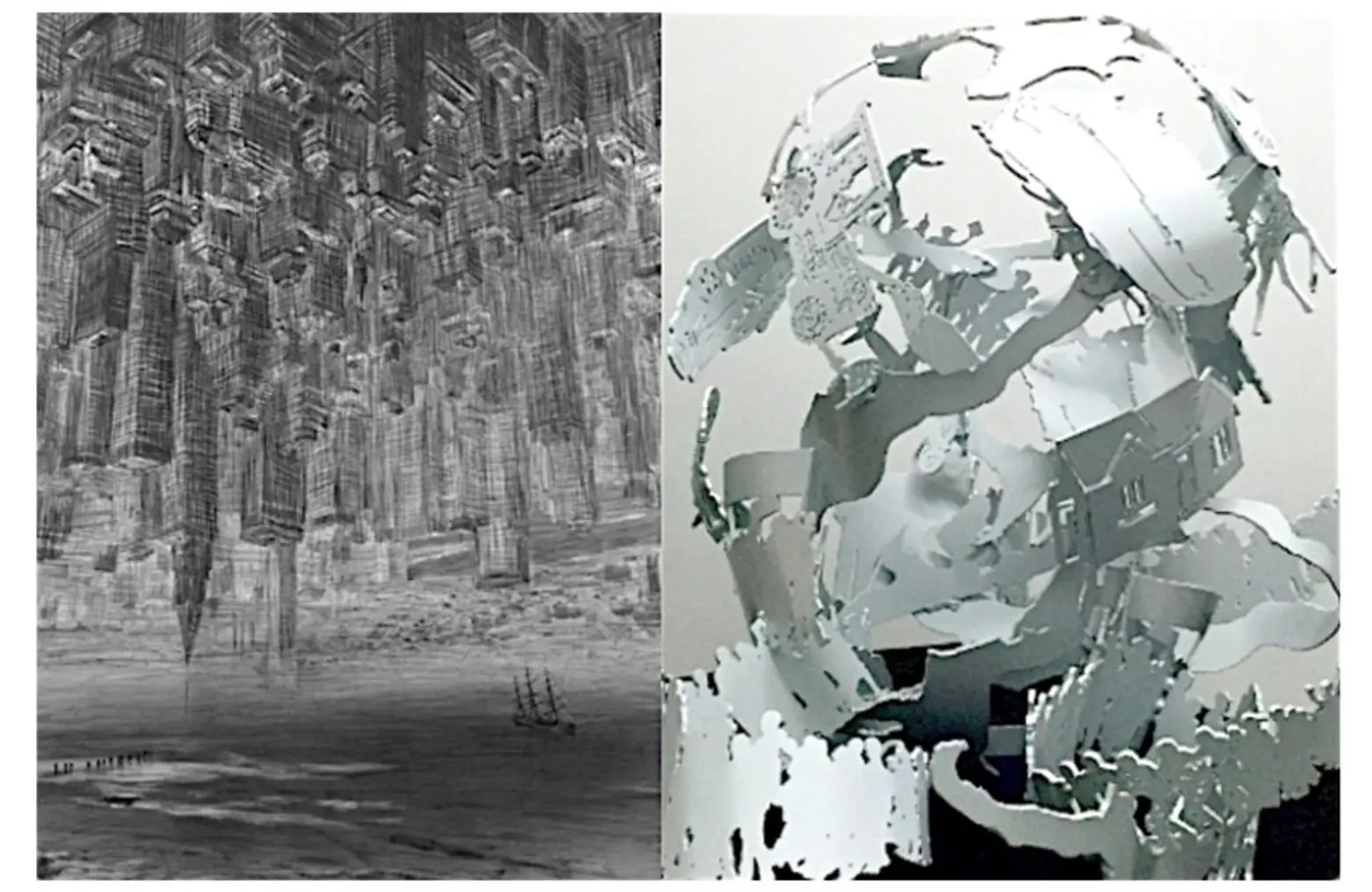 Dionisios Fragias & Tatjana Kilibarda "Culture Clash" ↑
Emmanuel Fremin Gallery, 547 W. 27th Street, Suite 510
Thursday, March 9, 6:00-8:00pm
The husband and wife team collaborate for their most recent exhibition, pairing Fragias'free-standing sculptures and "hybrid" paintings/wall-sculptures with the layered graphite drawings.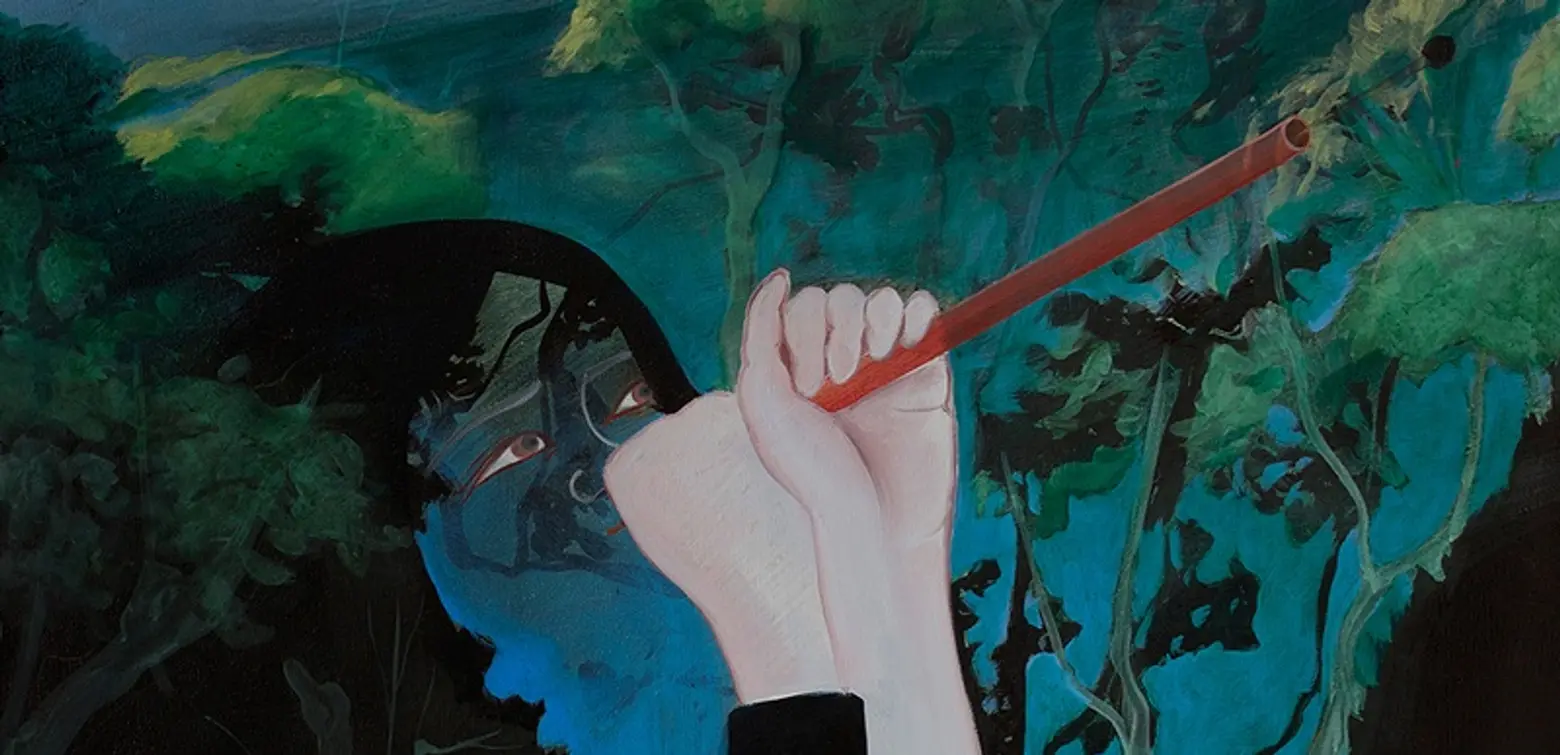 PRIMATE CITY, a Solo Exhibition by Tammy Nguyen ↑
Ground Floor Gallery, 343 5th Street, Brooklyn
Thursday, March 9, 6:00pm
Guest curator Dexter Wimberly takes over the gallery with a new show of prints, artist books, and paintings by Nguyen that explore the artist's interests in geopolitics.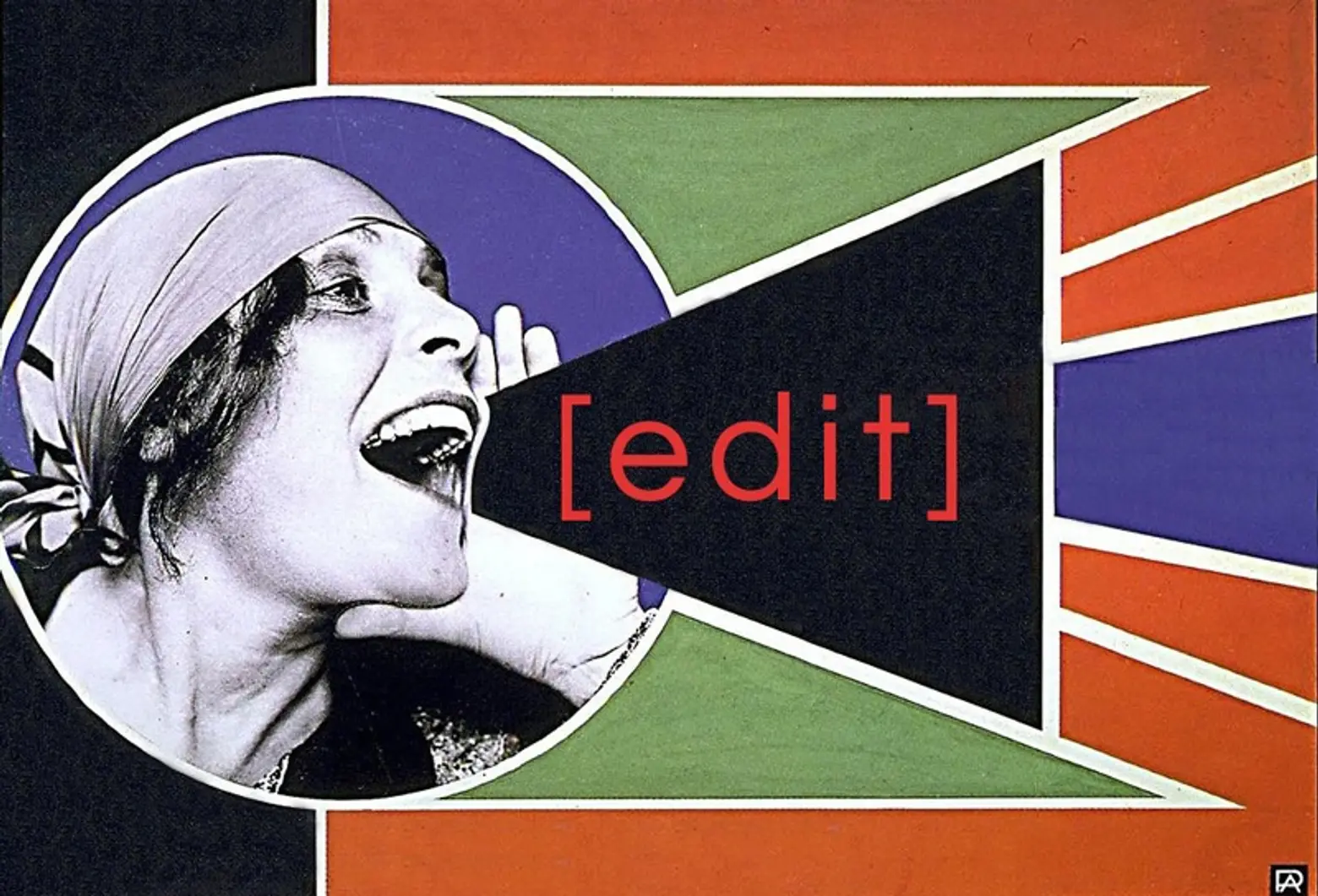 Art+Feminism Wikipedia Edit-a-thon ↑
MoMA The Museum of Modern Art, 11 W 53rd Street
Saturday, March 11, 10:00am- 5:00pm
Kicking off with a conversation about information activism, with writer Joanne McNeil and Data & Society Research Institute Fellow Zara Rahman, the all-day event is a fun and informative communal updating of Wikipedia entries on subjects related to art and feminism.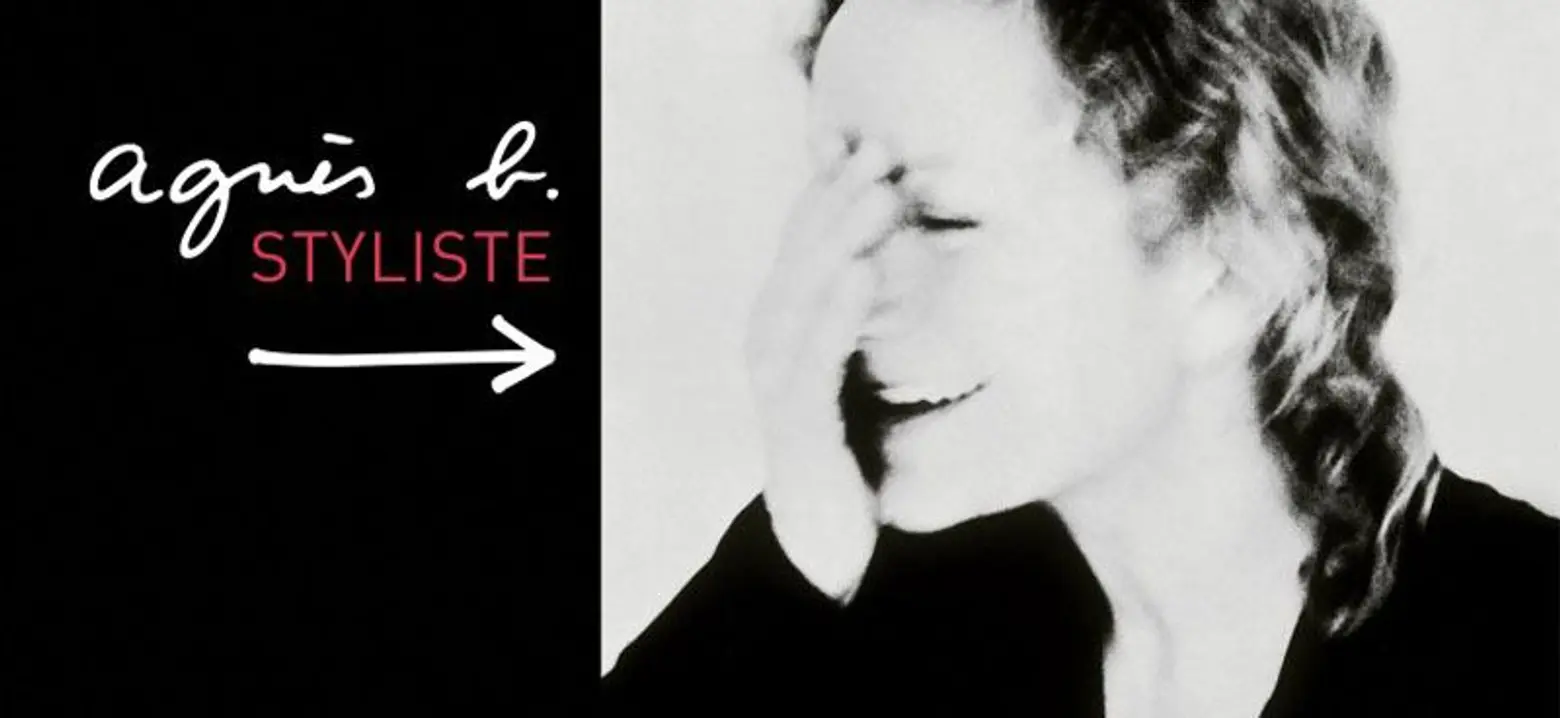 Agnès B. STYLISTE ↑
Albertine, 972 Fifth Avenue
Saturday, March 11, 5:00pm
Meet French designer Agnès B. as she celebrates her new book STYLISTE, which discusses design and her life since 1975.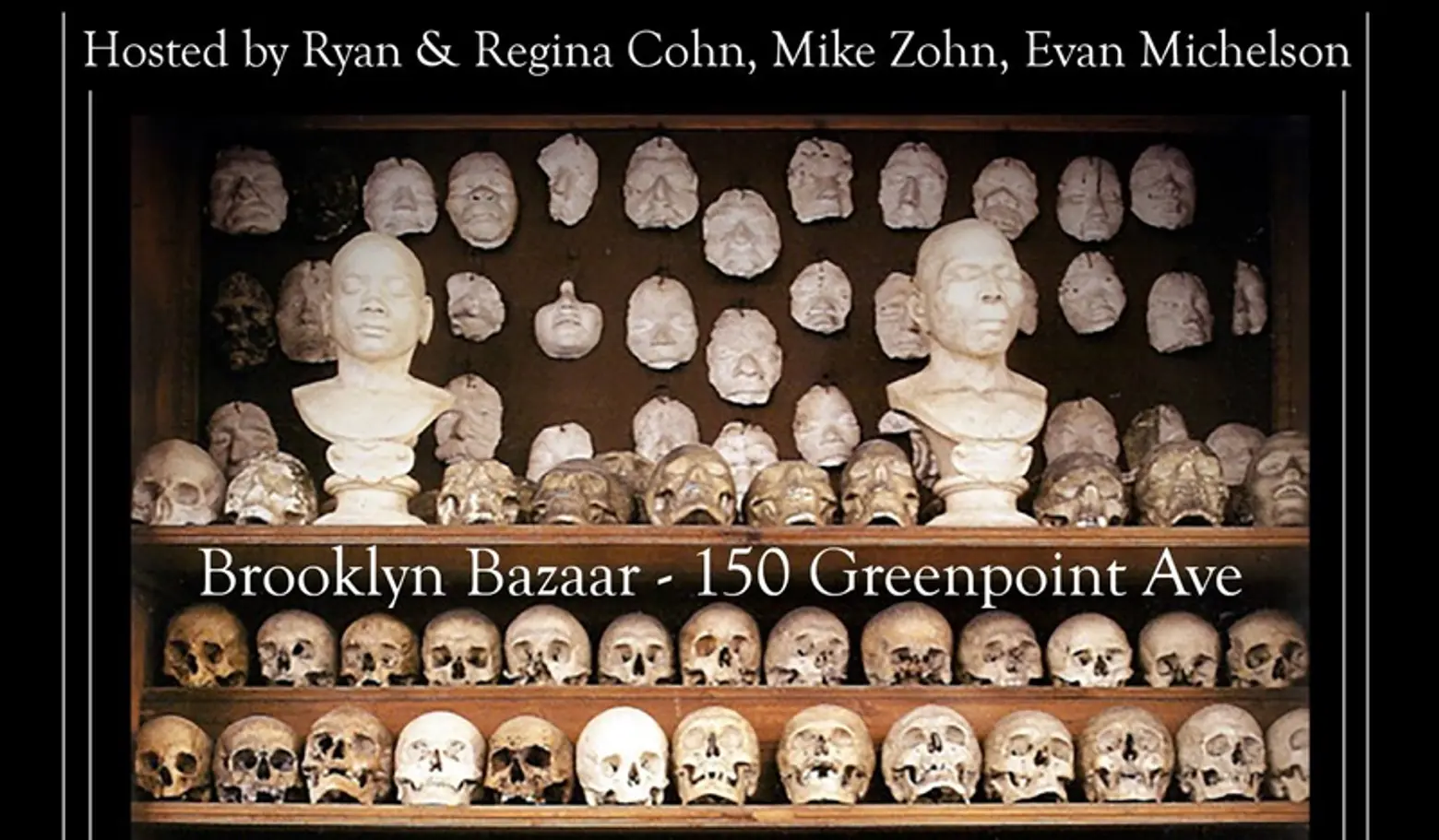 First Annual Oddities Flea Market ↑
Brooklyn Bazaar, 150 Greenpoint Avenue, Brooklyn
Sunday, March 12, 11:00am-6:00pm
A flea market out of the ordinary, the beautiful Brooklyn Bazaar will feature a special curation of natural history objects, medical history ephemera, anatomical curiosities, osteological specimen, taxidermy, jewelry, one-of-a-kind art, and flair.
+++

Lori Zimmer is a writer, curator, and founder of Art Nerd New York, an off-beat art history guide to the city. Lori is also the author of two books, The Art of Cardboard: Big Ideas for Creativity, Collaboration, Storytelling, and Reuse and The Art of Spray Paint. Follow her on Twitter @ArtNerdNY or Instagram @TheLoriZimmer