Art Nerd New York's Top Event Picks for the Week – 10/13-10/19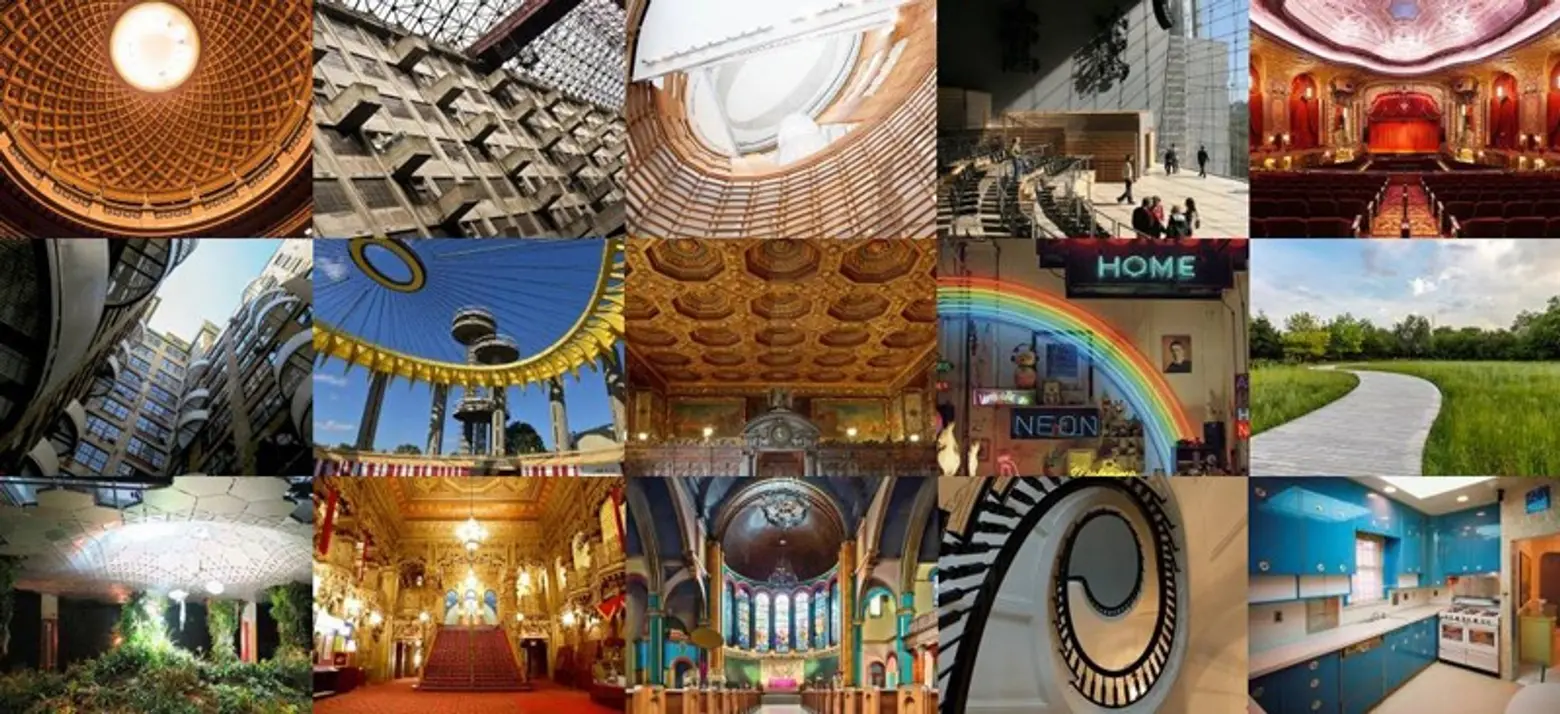 In a city where hundreds of interesting happenings occur each week, it can be hard to pick and choose your way to a fulfilling life. Art Nerd's philosophy is a combination of observation, participation, education and of course a party to create the ultimate well-rounded week. Jump ahead for Art Nerd founder Lori Zimmer's top picks for 6sqft readers!
Architecture geeks rejoice, as Open House New York Weekend is finally here! It's time to reserve your spot to see some architectural gems normally closed off to the public. But if you're looking for something a little less hectic, head to Queens to check out a field of Christopher Walken busts at Socrates Sculpture Park. Clamp Art is also showing off Mark Yankus' gorgeous "portraits" of New York's buildings, and New York art world impresario Gregory de la Haba is also producing an evening opera at Carnegie Hall honoring Ireland's unsung hero, Lady Hazel Lavery. Plus for the bruncher with artistic inclinations, this Sunday you can learn more about art writers and curators (including me!) that make their living in New York. Details for these events, and even more of my picks, ahead.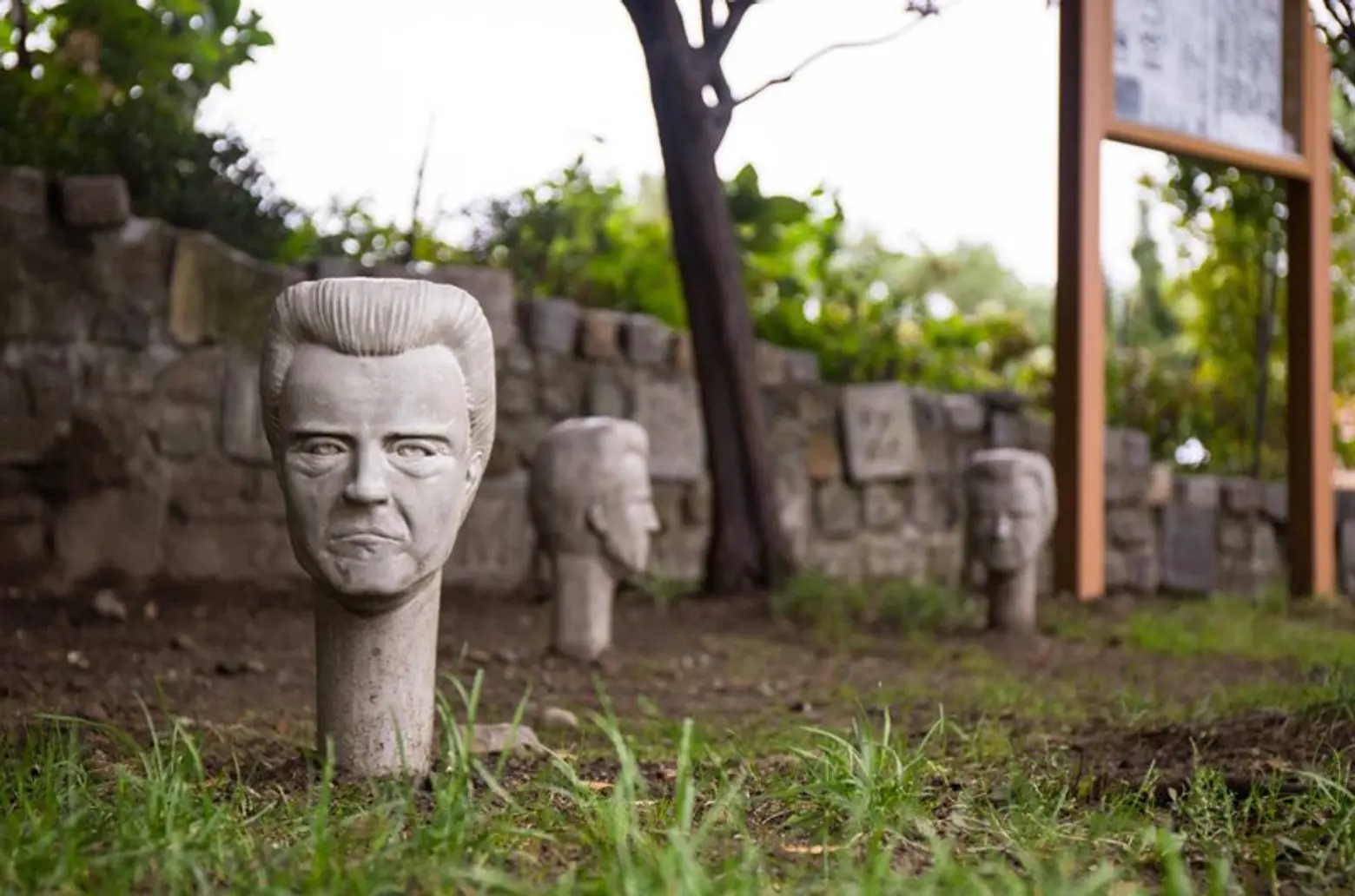 A field of Christopher Walken Busts by Bryan Zanisnik ↑
Socrates Sculpture Park, 32-01 Vernon Blvd, Long Island City
Through March 2017
Zaniski's awesome homage to Walken, a Queens native, takes residence along with the work of 14 other artists chosen for the 2016 Emerging Artist Fellowship Exhibition (EAF). It's a great show to experience the changing faces of Christopher Walken through fall and winter.

Marc Yankus – The Secret Lives of Buildings ↑
Clamp Art, 247 W 29th Street
Thursday, October 13, 6:00-8:00pm
Our favorite subject—New York's glorious architecture—is the focus of Yankus's beautiful photographs. Each of his images treat every building as if they are sitting for a portrait.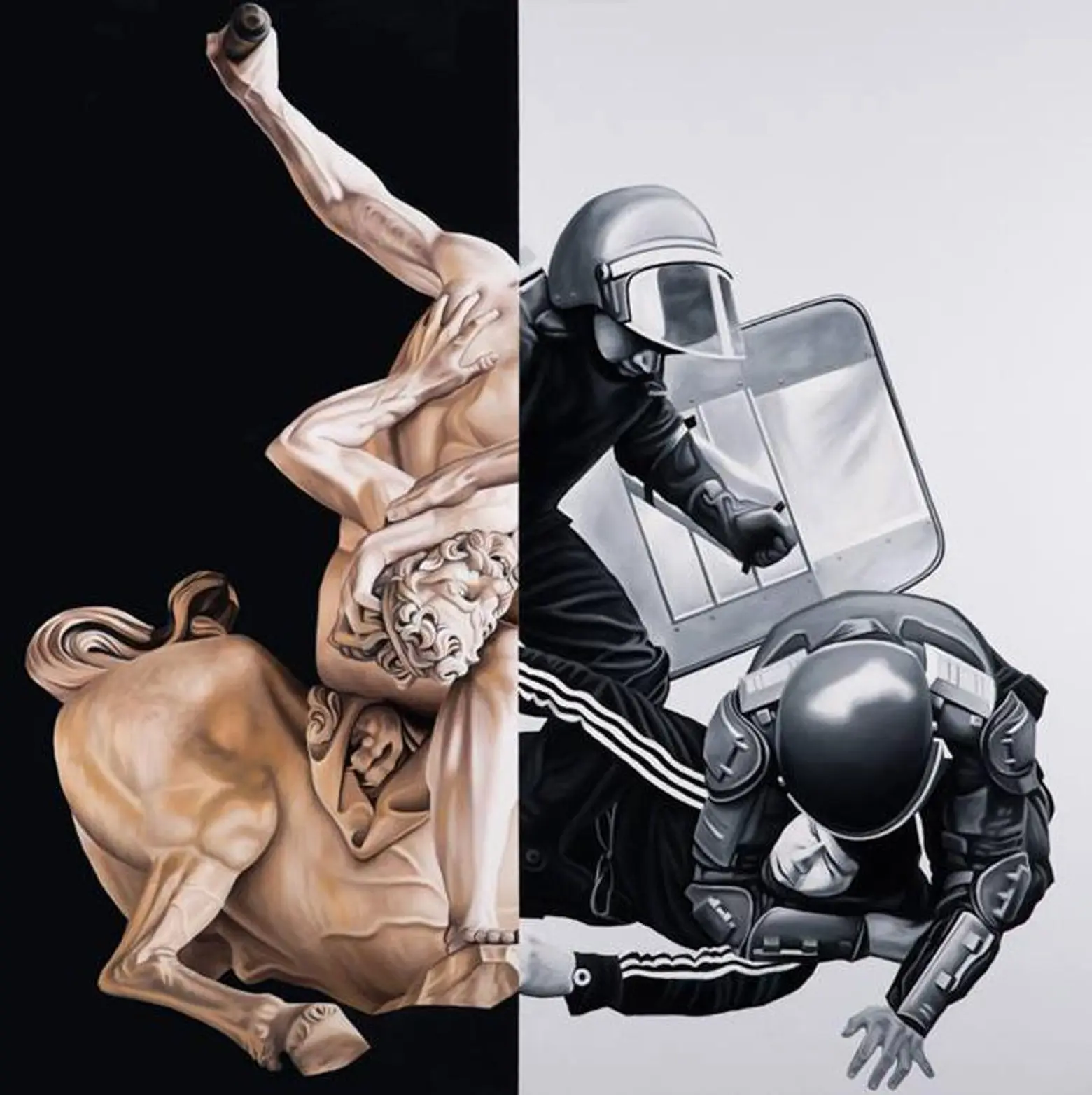 The Echo's DECAY solo exhibition by Jake Scharbach ↑
Brilliant Champions Gallery, 5 Central Avenue, Brooklyn
Friday, October 14, 6:00-9:00pm
Scharbach's pieces systematically compare issues of modernity with art and cultural history to reveal interesting visual comparisons that also make for beautiful works.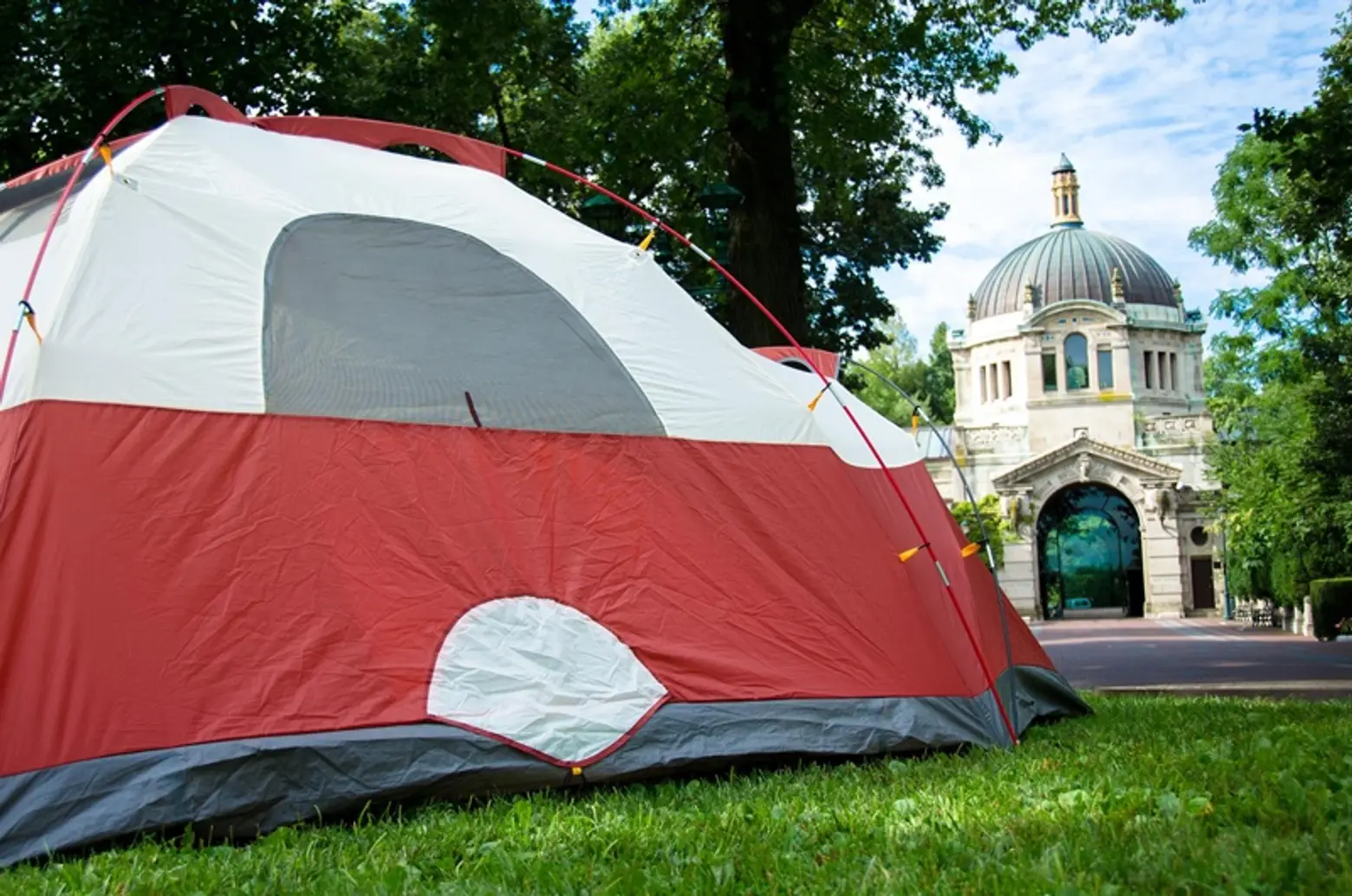 Bronx Zoo After Dark: Adult-Only Overnight ↑
Bronx Zoo, 2300 Southern Boulevard
Friday, October 14 – Saturday, October 15, 6:00pm-10:00am
The price tag may be hefty, but now is your chance to recreate "Night at The Museum"—just a little more grown up. Admission includes food stations, DJs, animal encounters, nighttime tours, and of course a tent to sleep in. The buzzkill is that no booze is allowed, and you have to bring your own pillows and blankets.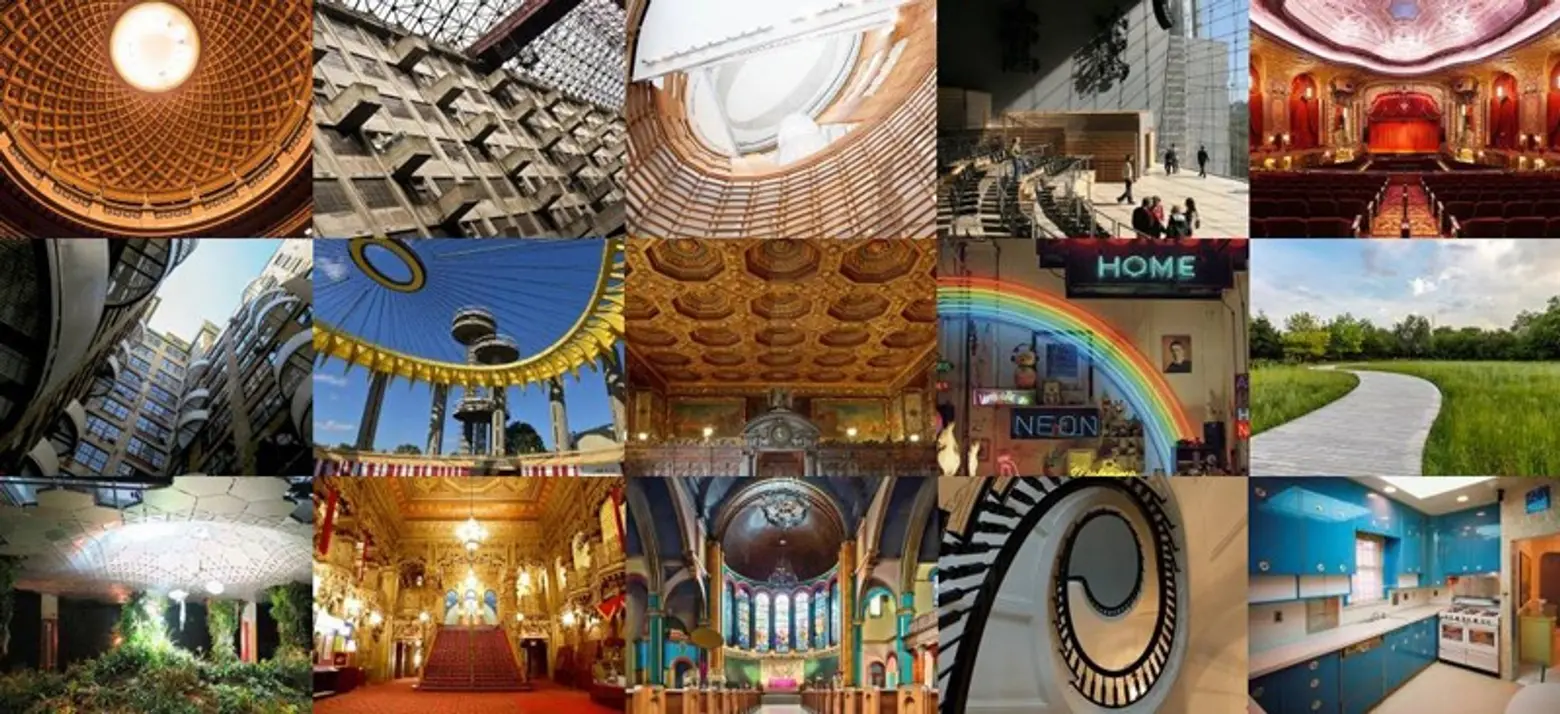 Open House New York Weekend ↑
All over the city!
Saturday, October 15 and Sunday October 16
The fabulous Open House New York weekend opens doors to architectural wonders around the five boroughs. This year also features a special collaboration with ARTNOIR which, through ten carefully chosen locations throughout New York City, will illustrate how the built environment serves as a catalyst for cultural exchange. Make your reservations ASAP!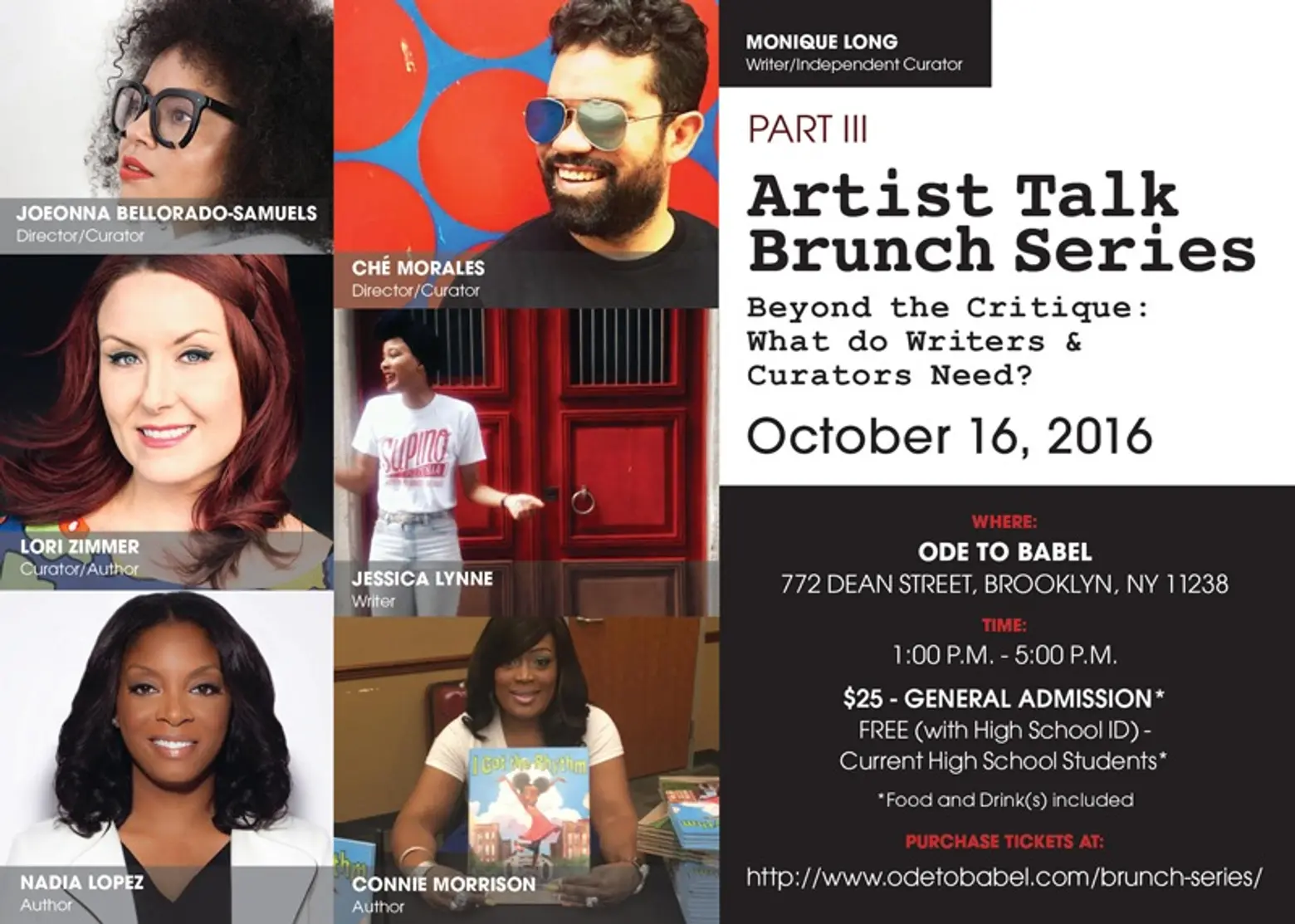 Artist Talk Brunch Series with Lori Zimmer ↑
Ode to Babel, 772 Dean Street, Brooklyn
Sunday, October 16, 1:00-5:00pm
Print by Print's Artist Brunch Series is unlike a regular panel discussion. Guests are invited to sit amongst industry leaders and enjoy a delicious meal, mimosas, and casual conversation. This week's brunch features myself (Lori Zimmer), Joeonna Bellorado-Samuels, Che Morales, Jessica Lynne, Nadia Lopez, Connie Morrison, and Monique Long. Join us for a great Sunday!

Hazel: Made in Belfast, an Opera presented by Gregory de la Haba ↑
Carnegie Hall, Weill Recital Hall, 881 Seventh Avenue
Sunday, October 16, 7:30pm
New York artist, curator, and producer Gregory de la Haba has brought the life of American artist and social diplomat Lady Hazel Lavery to the stage. This operatic masterpiece features Irish soprano Sarah Power, Dublin Symphony Orchestra violinist Aveen McEntee, and poet and pianist Terence Browne.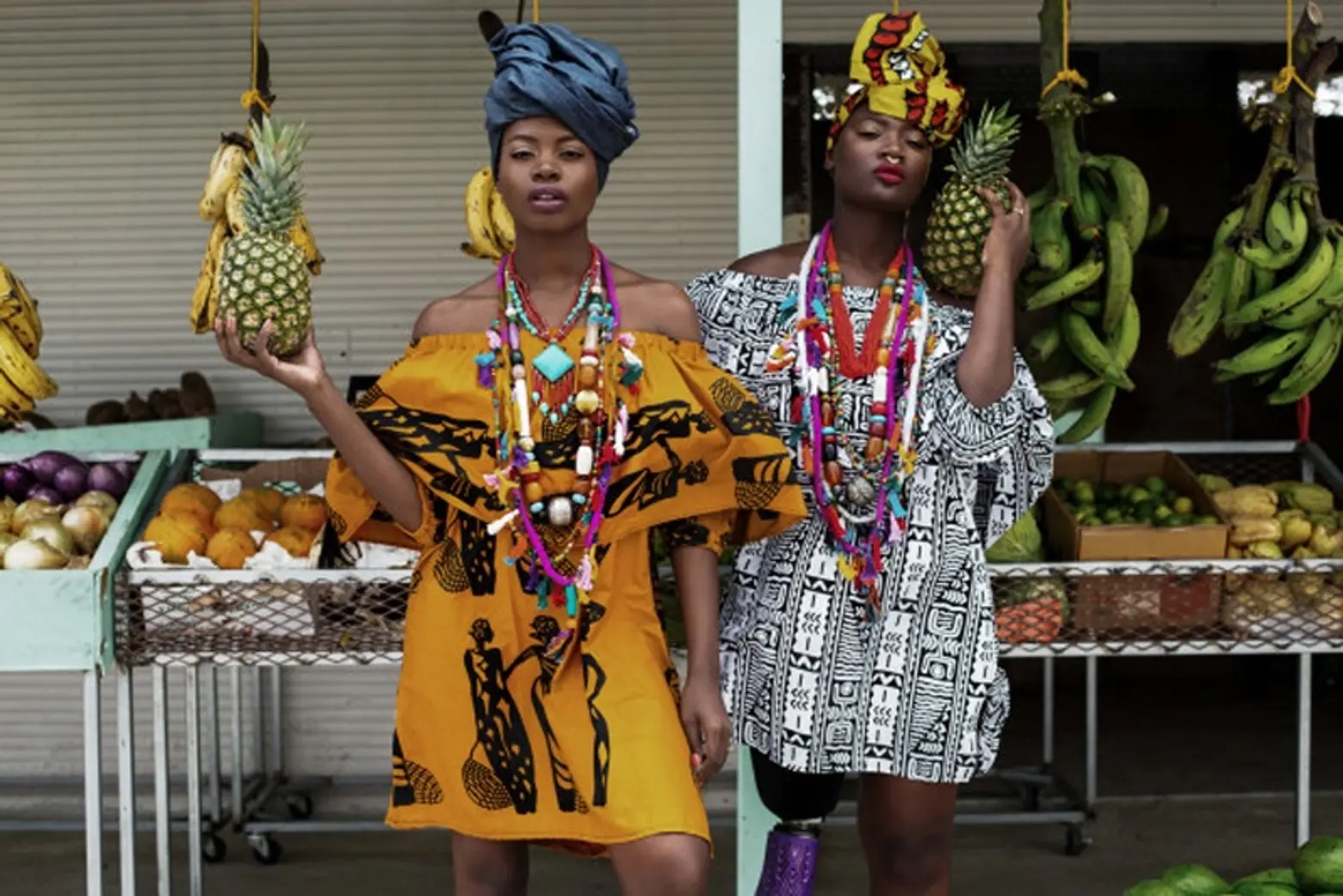 Transforming Space Through Art Education Gala ↑
Industry City Distillery, 33 35th St, 6th Floor Brooklyn
Tuesday, October 18, 6:00-9:00pm
An arty party with Six Point Beer, Poor Farm Food, live music, and art by ELLE, Lunar New Year, Joseph Grazi, Gaia, Vexta, and Miguel Ovalle brings a rich arts program to P371K high school in Brooklyn. $50 gets you a ticket to the festivities, and helps an organization that services students with autism, emotional and intellectual disabilities, and school phobia.
***

Lori Zimmer is a writer, curator and founder of Art Nerd New York, an off-beat art history guide to the city. Lori also recently released her first book through Rockport Publishers, The Art of Cardboard: Big Ideas for Creativity, Collaboration, Storytelling, and Reuse. Follow her on Twitter @LoriZimmer.