Apply for 22 affordable units in East Harlem's HAP Ten, from $913/month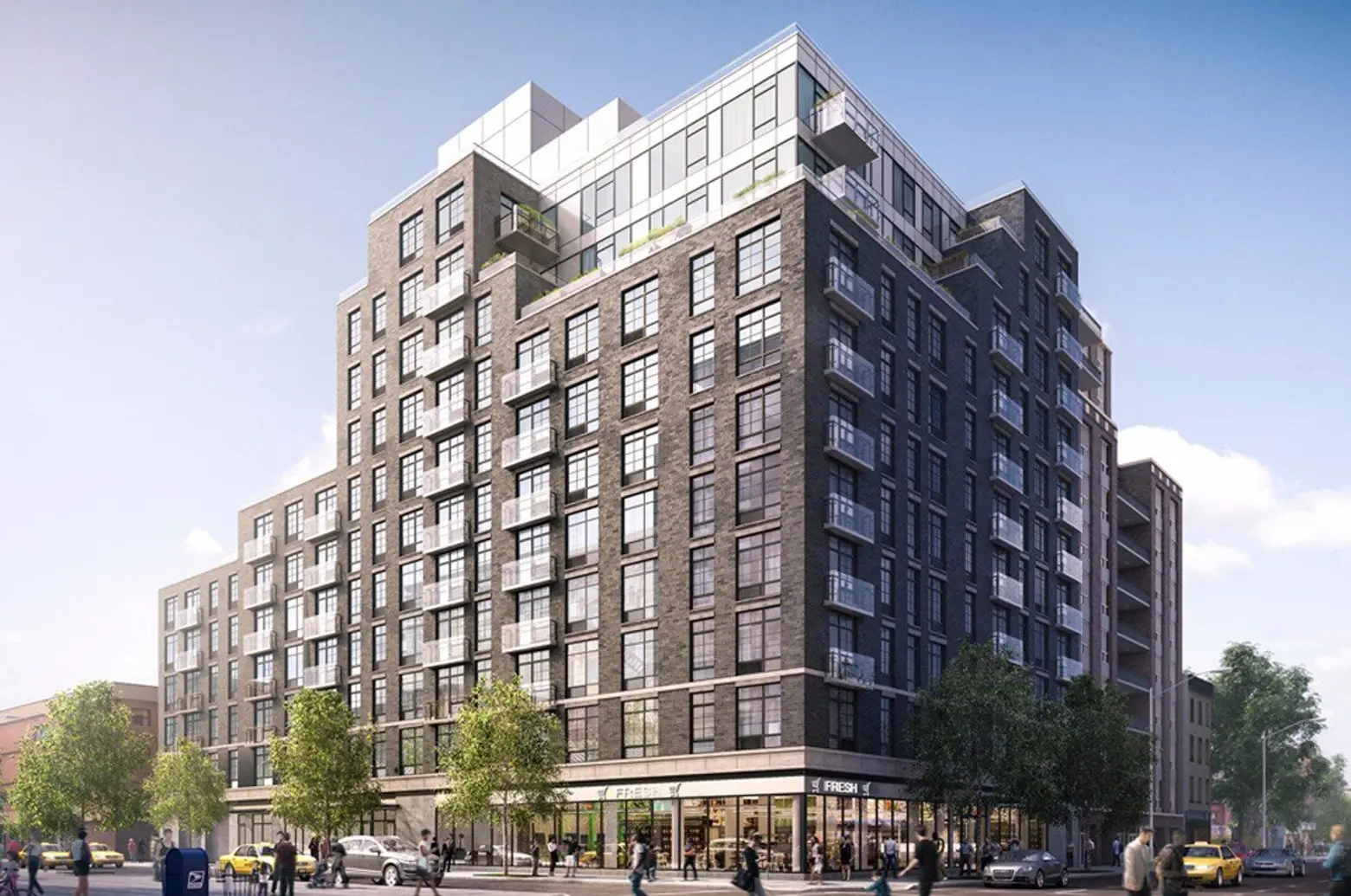 The HAP Ten building at 2211 Third Avenue and 121st Street in East Harlem was created by HAP Investment Developers and designed by Karl Fischer Architects, who employed a gray brick facade with metal panels and several rows of glass balconies. Starting tomorrow, New Yorkers earning 60 percent of the area median income can apply for 22 affordable apartments in the 108-unit building, ranging from $913/month studios to $1,183/month two-bedrooms. Amenities include a concierge, fitness center, rooftop terrace, parking, outdoor entertainment space, and bike room.

On the first floor of the development is a Super Fi Emporium supermarket that's part of the FRESH program that aims to bring grocery stores to underserved areas. Additionally, residents can walk to East River Plaza that has a Costco, Target, and Best Buy, among other big-box stores. Plus, commuting is easy with the 4, 5 and 6 subway lines and 125th Street Metro North train station all nearby.
Qualifying New Yorkers can apply for the affordable apartments at 2211 Third Avenue until September 12, 2017. Fifty percent of units are reserved for residents of Manhattan Community Board 11. Complete details on how to apply are available here (pdf). Questions regarding this offer must be referred to NYC's Housing Connect department by dialing 311.
Use 6sqft's map below to find even more ongoing housing lotteries.
If you don't qualify for the housing lotteries mentioned, visit CityRealty.com's no-fee rentals page for other apartment deals in the city. And find market-rate listings for 2211 Third Avenue here.
RELATED: