Antonio Lobon's Zen Loft Finally Sells for $6.3 Million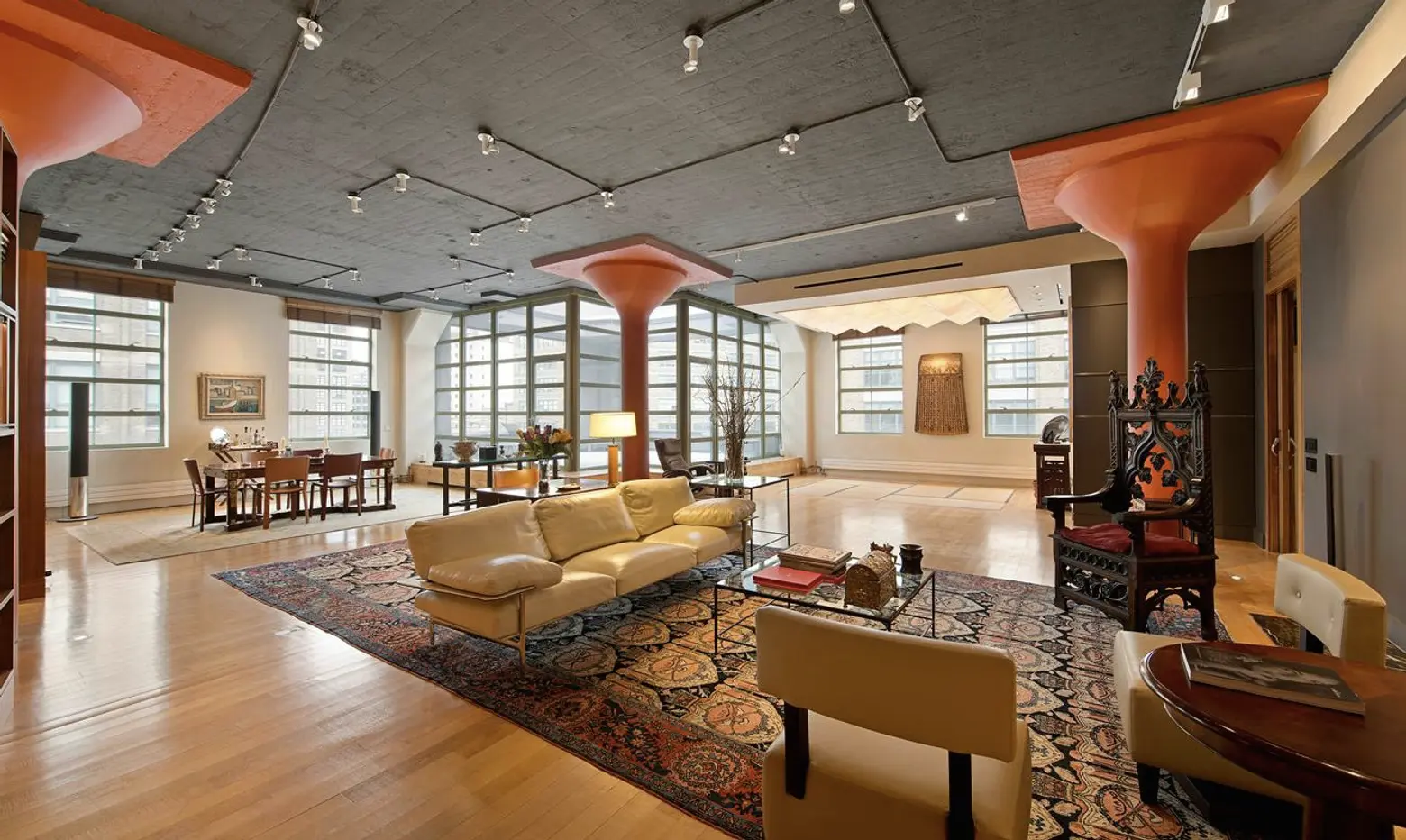 After nearly four years on the market, international businessman Antonio Lobon took his $7 million Tribeca loft off the market. Earlier this year, the Hudson Street condo made its triumphant return to the market with new representation in Douglas Elliman agents Nicole Krinick and Frances Katzen, new photos, and a lower asking price of $6.5 million. It worked. 195 Hudson Street #6B officially closed for just $200 thousand below asking, and the new owners are none other than the previous owners of this gorgeous, recently sold apartment at the historic Worth Building.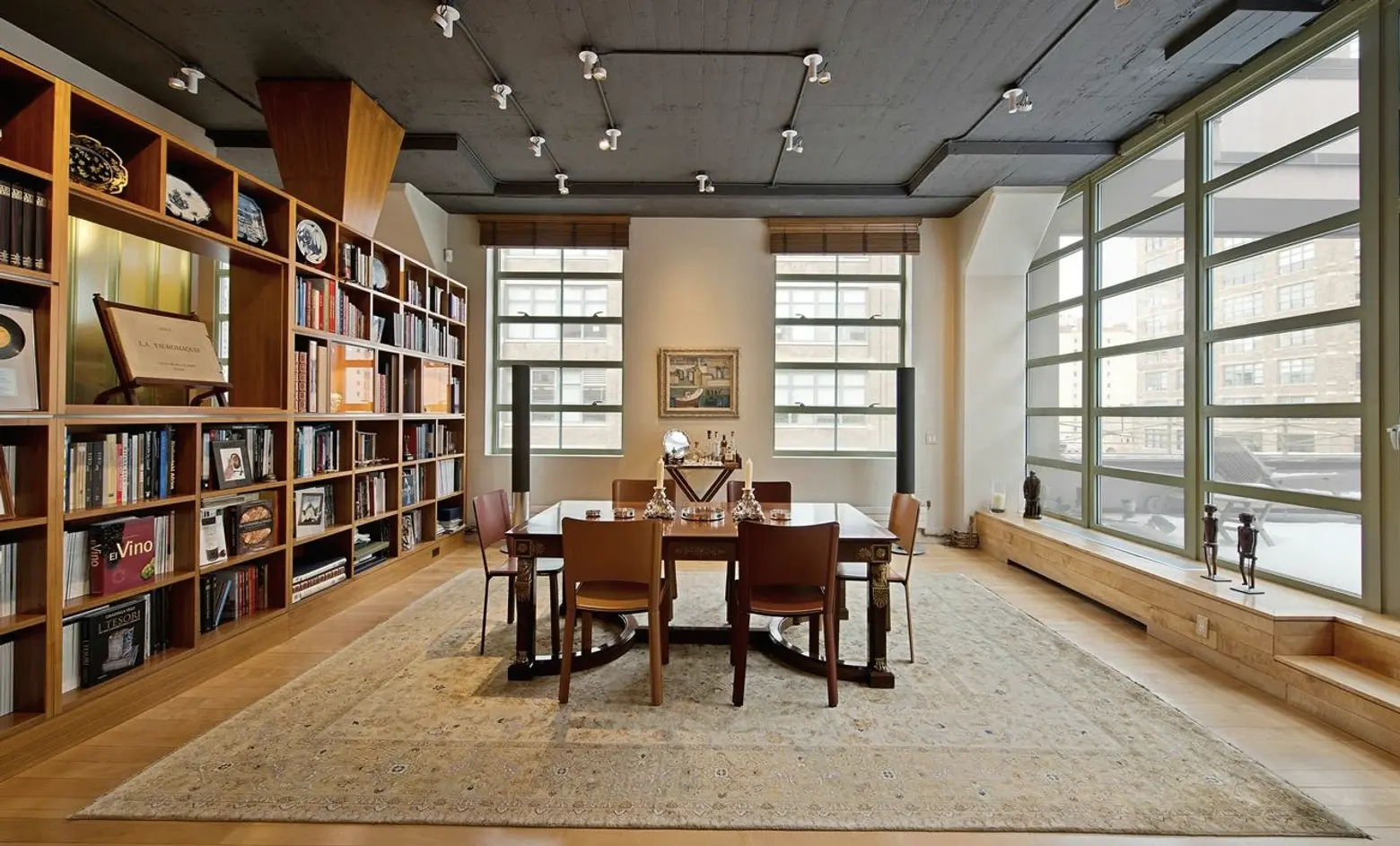 Justin and Afrooz Davies are definitely stretching their legs in their new 3,100-square-foot Zen loft. This quintessential luxury Tribeca pad, renovated by Macrae-Gibson Architects, is a legitimate architectural masterpiece, and it has the accolades to back it up. A winner of the American Institue of Architects NY State Design Citation Award, the 2BR/2BA apartment features 11-foot ceilings and massive floor-to-ceiling windows. The expansive floor plan has an open layout with a great room sectioned off into a kitchen, dining area, home office/media room, and – of course – meditation room, a Zen loft essential. The room was designed to showcase Lobon's art collection and boasts museum quality lighting, a customized sound system, and a giant walnut bookcase with display units. The master suite, and the second bedroom – also with an en suite – are situated on opposite sides of the apartment.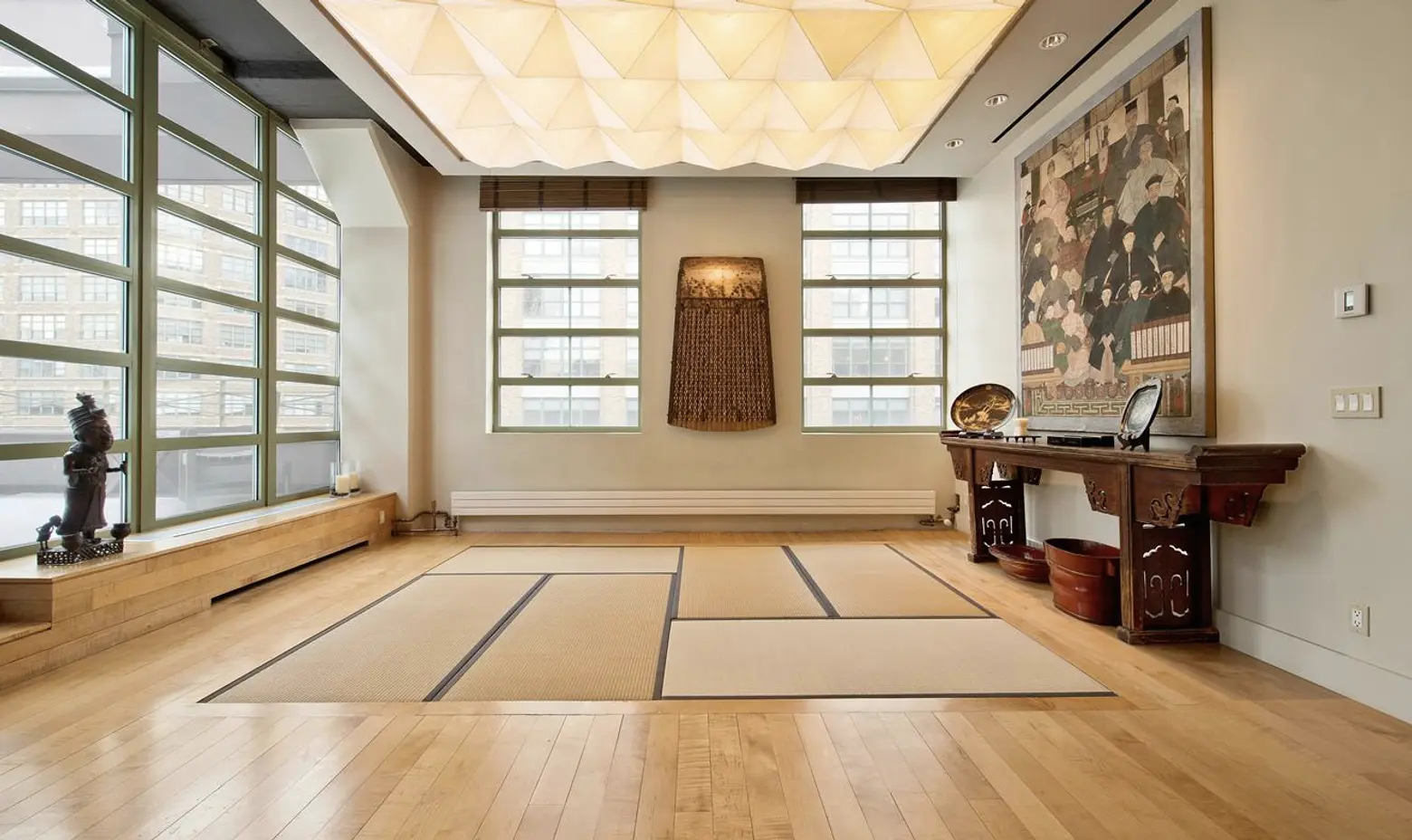 And if Northern and Eastern exposures doesn't help the Davies get their sun salutation on, perhaps the 300+ square-foot private terrace will.
The loft comes with its own parking space, which will be perfect for quick getaways from the city, now that the Davies are two minutes closer to the Holland Tunnel. It's the little things in life that make the biggest difference.
[Listing: 195 Hudson Street #6B by Douglas Elliman]
[via CityRealty]