American Thread Building Triplex Has Luxury Living and an Original Keith Haring Mural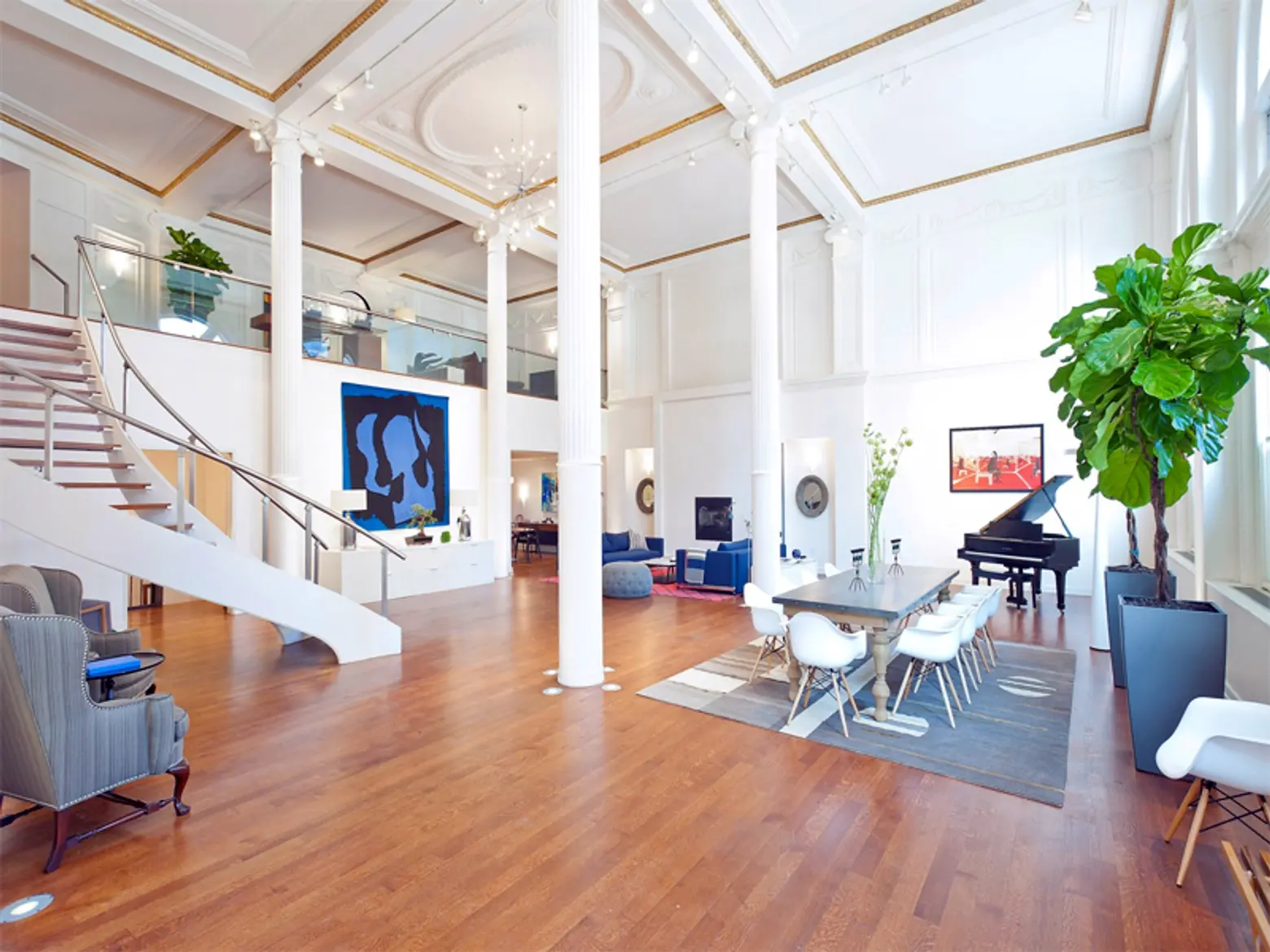 Standing inside the palatial (trust us, this is not an understatement) 45′ x 45′ entertaining space in this magnificent triplex at 260 West Broadway, with its soaring arched windows, 26+ foot ceilings and beautifully detailed cast iron columns, you can't help but feel a cool ocean breeze (Miami anyone?) gently soothe your soul. One could hardly blame you if you decided to stay right there and soak in the sun all weekend long.
But that's like choosing a 4-day getaway when you've won an around-the-world adventure because every room in this 8,000 square foot Tribeca residence offers an extraordinary experience for those lucky enough to call it home. It's hard to know where to begin on the itinerary.
Every great vacation starts with delicious food and the culinary delights that will be prepared in the gourmet eat-in kitchen are sure never to disappoint. Even the most reluctant of chefs will be inspired to channel their inner Wolfgang Puck. And if the meal isn't quite Michelin rated, there's no denying cooking in this wonderful kitchen will be half the fun.
Speaking of fun, let's meander on down to the game/media room. Whether you want to sit back and relax in front of the TV, go for a little competitive gaming, or squeeze in a quick workout, there's room enough to ensure a good time will be had by all – you just need to decide what to do first. Looking for something a little more sophisticated? You can always invite a few friends (or twenty) to savor some merlot in your very own climate controlled wine storage and tasting room. Add your favorite cheeses and an elegant evening awaits.
Quieter pursuits can be realized up the custom steel staircase that sweeps you into a sprawling mezzanine/library perfect for reading the afternoon away.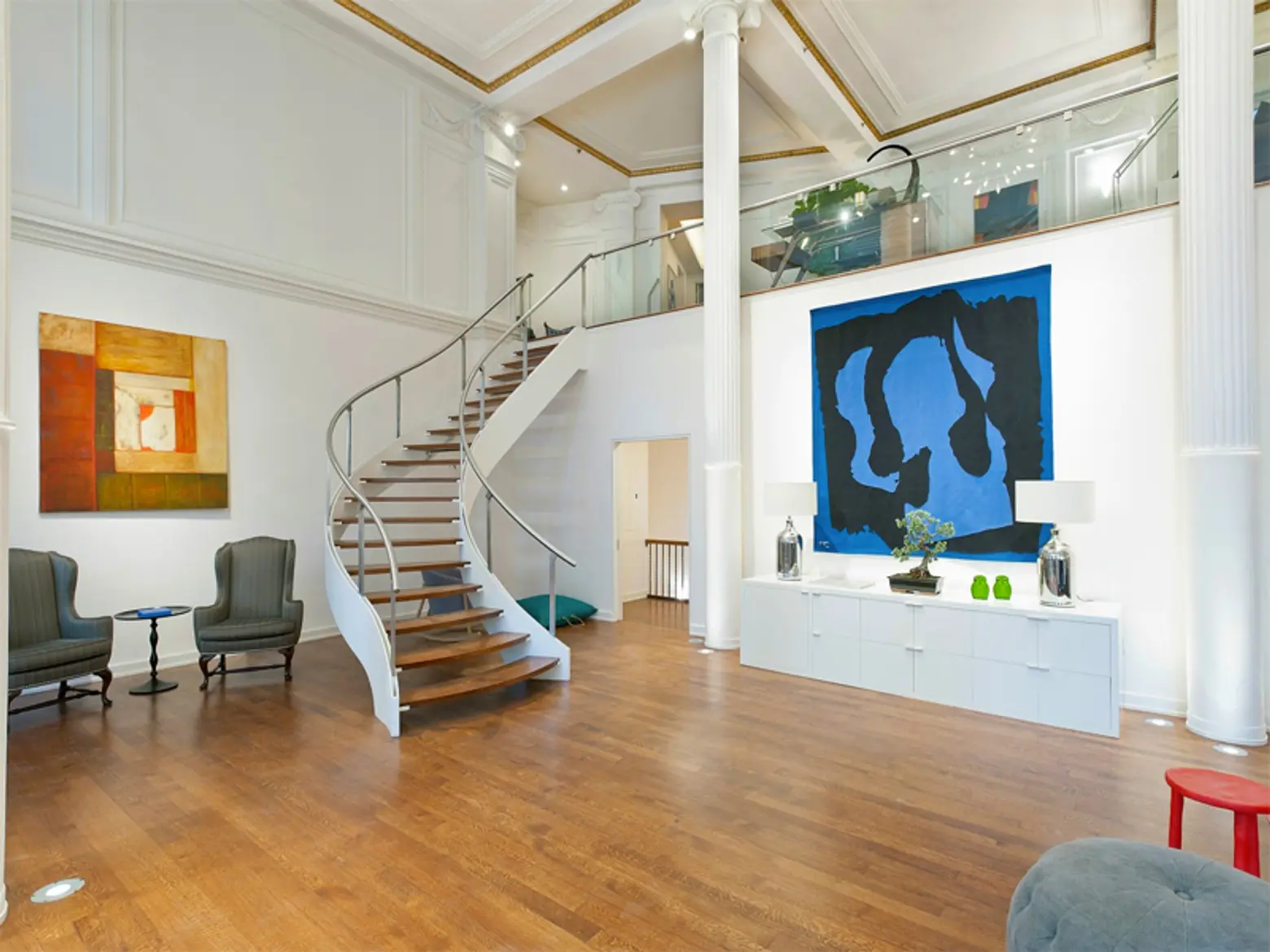 If you're in the mood for something more artistic, how about a one-of-a-kind original mural by none other than Keith Haring – yours to admire day and night.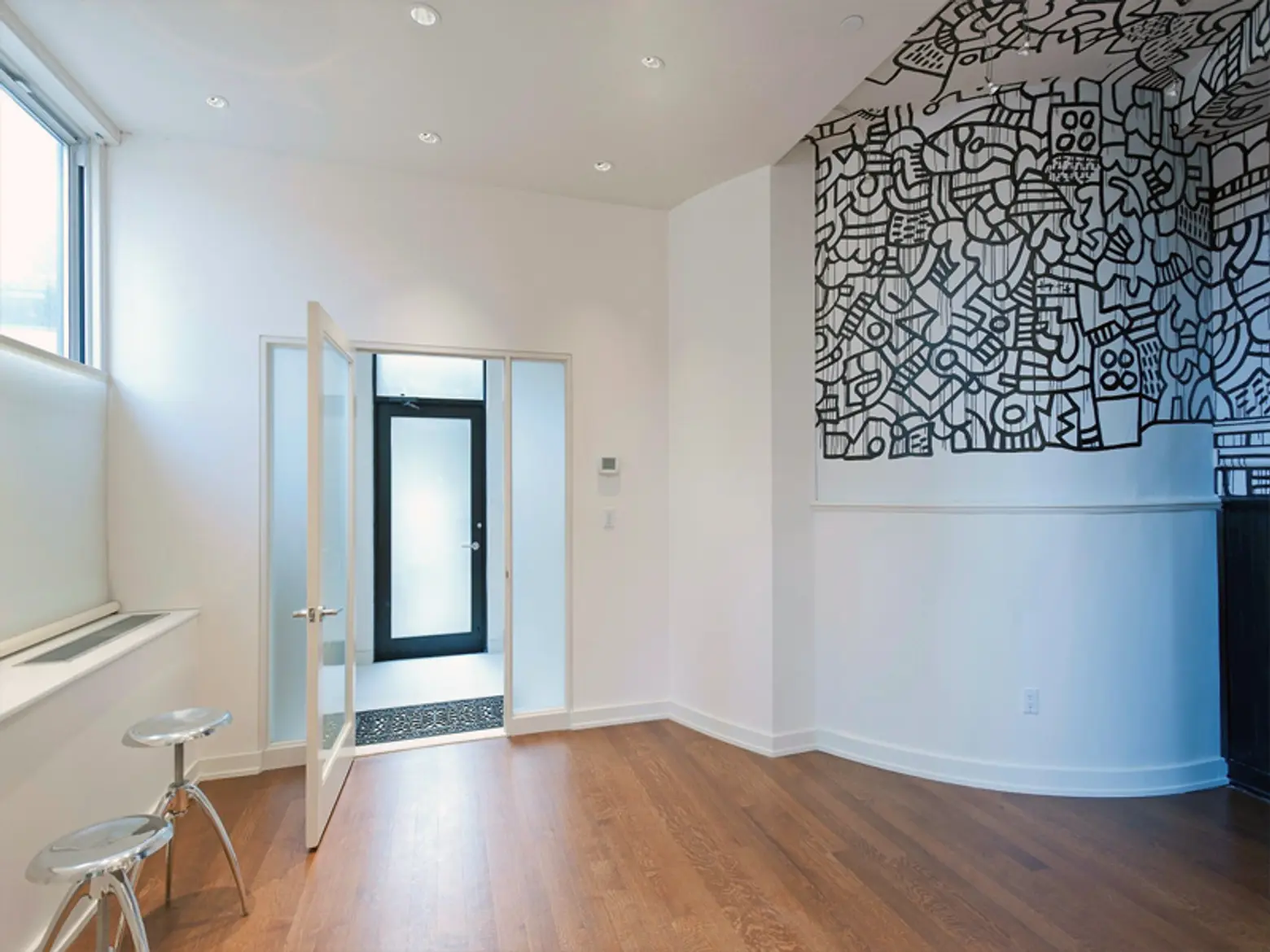 Are you having fun yet? We sure are! But sometimes fun can be exhausting. Well, no worries there because once you retire to the secluded bedroom wing featuring a large master with luxurious his and her baths and huge dressing room, all your dreams will be sweet.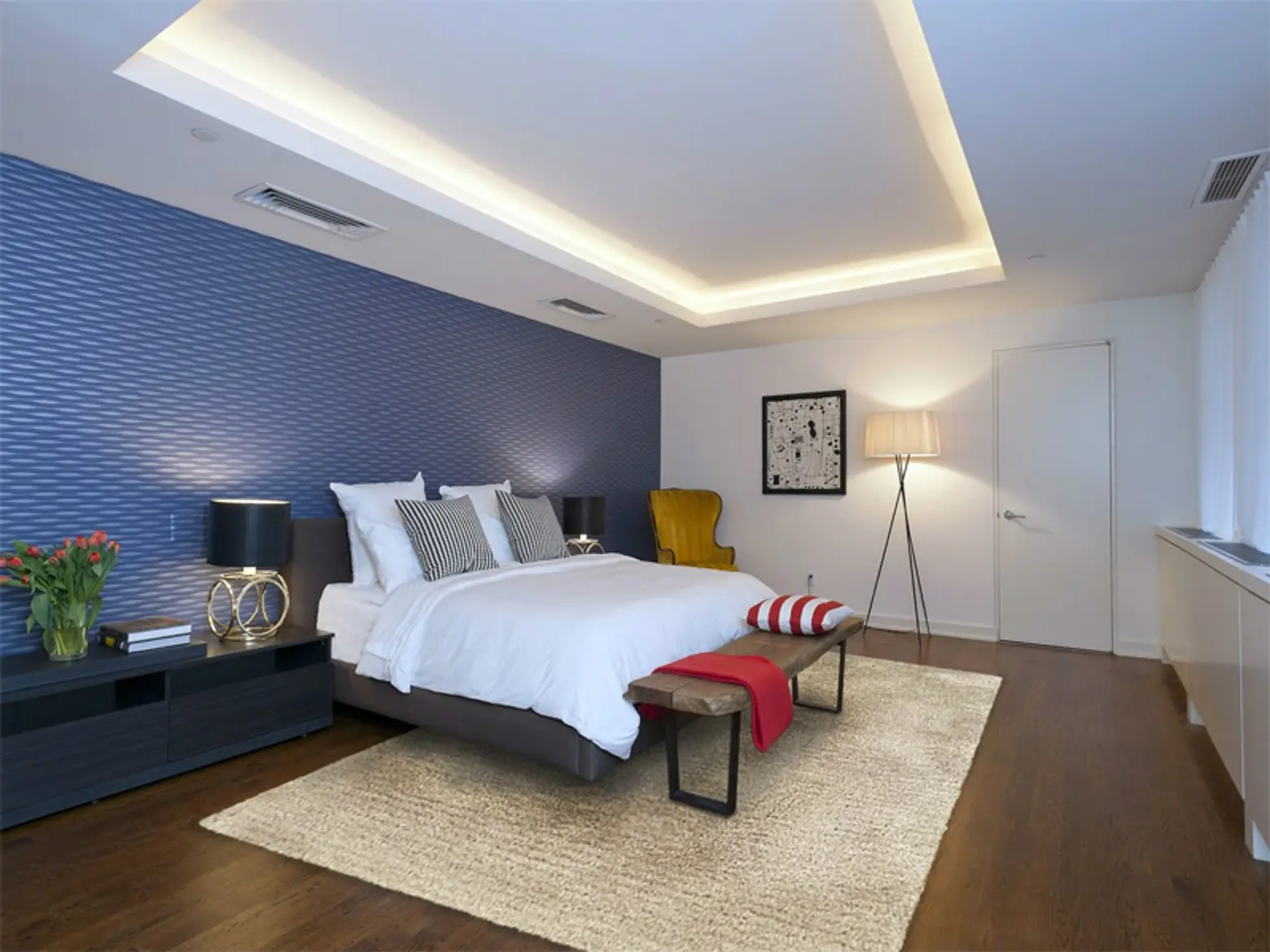 When you wake up refreshed the next morning you'll find there is still much to discover. This tri-level home in the landmarked American Thread Building will surprise you at every turn, and from what we've seen we bet living here will be a glorious adventure every single day. This stunning residence, which combines the privacy of townhouse living with the security and services of a fully staffed building, is being offered by Sotheby's agent Torsten Krines for $10,000,000.
[Listing: 260 West Broadway, Apt. 1-2C via Sotheby's]
All images courtesy of Sotheby's International Realty.