Amazon is shopping for office space in Manhattan's new west side towers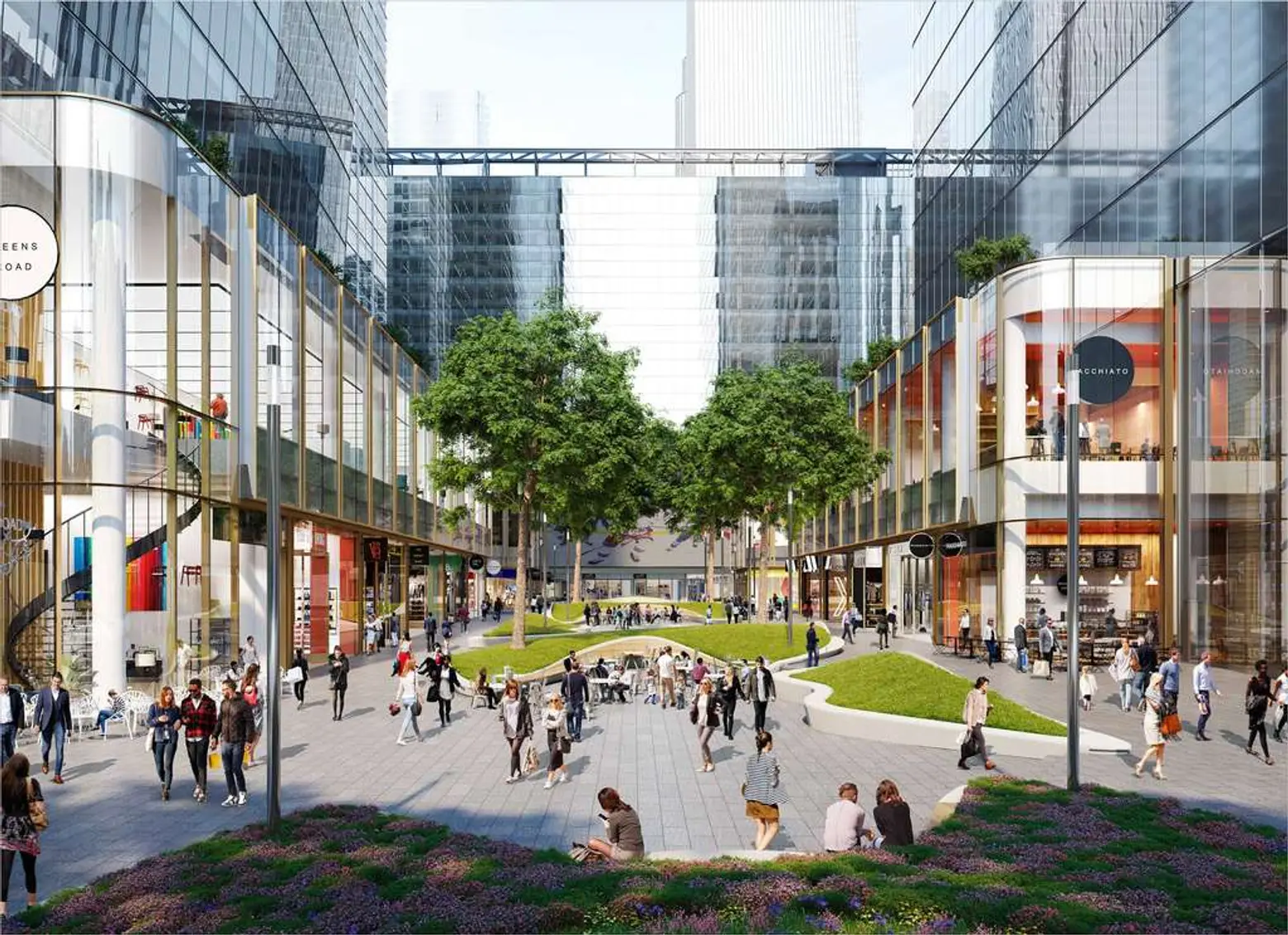 Manhattan West. Rendering via VisualHouse.
Retail disruptor Amazon has reportedly been looking at over 100,000 square feet of office space in the new One Manhattan West tower and supertall-to-be Two Manhattan West. According to the New York Post, the company is looking for "at least 100,000 square feet or much more" in the glassy skyscrapers that are part of a rapidly rising West Side development hot spot. When the Post asked Mayor de Blasio about the news, he told the paper that if Amazon moves forward with the plans, "they're going to have to do it on their own."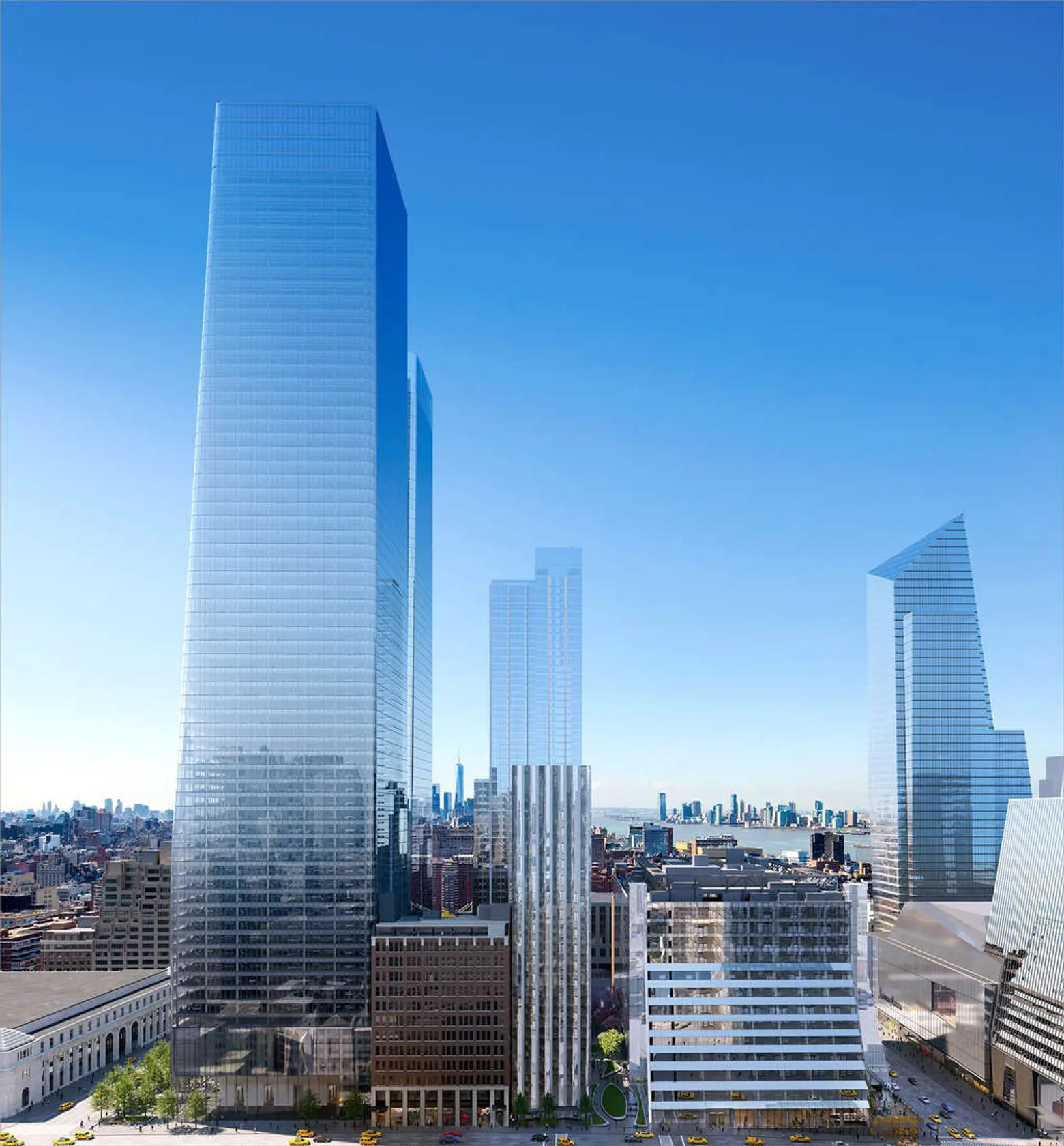 Left to Right, One Manhattan West, The Eugene and Five Manhattan West. Rendering via VisualHouse.
Amazon was reportedly considering a move into Two Manhattan West prior to the decision to move their HQ to Long Island City last November and is already a tenant at nearby Five Manhattan West. Brookfield, the owner of the aforementioned two Manhattan West towers, has denied having made a leasing deal with the megacompany, but the company's strict confidentiality agreements may be keeping that information under wraps.
When Mayor de Blasio commented on the news at an unrelated press conference today, he said that he is "jaded" when it comes to Amazon after the company pulled out of the HQ2 deal. The Post also quoted him as saying, "They have not spoken to me. They have not reached out to me, but if they do something on their own and it ads jobs well that's fine then."
Sources told the Post that Amazon is interested in space at the top of Two Manhattan West. That building won't be ready for tenants to move in until 2022, but a 250,000-square-foot space in the 67-story One Manhattan West could work as an interim solution. Amazon is also considering space in the James A. Farley building–formerly the US Post Office building–across the street. The Vornado development will be ready for tenants next May.
Brookfield's seven million-square-foot Manhattan West development is the second largest master plan in the area. The office tower at  Two Manhattan West will feature multiple lobbies and a black car drop-off.  Five Manhattan West is considered the new development's focal point, having recently received a $350 million renovation that included a re-cladding of the exterior curtain wall and new elevators. In addition to Amazon, a Whole Foods occupies 60,000 square feet on its ground floor.
Other area projects include The Lofts, a 13-story, 200,000 square-foot office building, and a 30-story hotel and The Eugene, a 62-story residential building designed by Skidmore Owings & Merill (SOM) offering amenities like a rock climbing wall, arcade, and private resident lounges.
[Via NYPost]
RELATED:
Renderings via VisualHouse