After years of complaints, MTA removes NYC's hottest subway car from the 1 line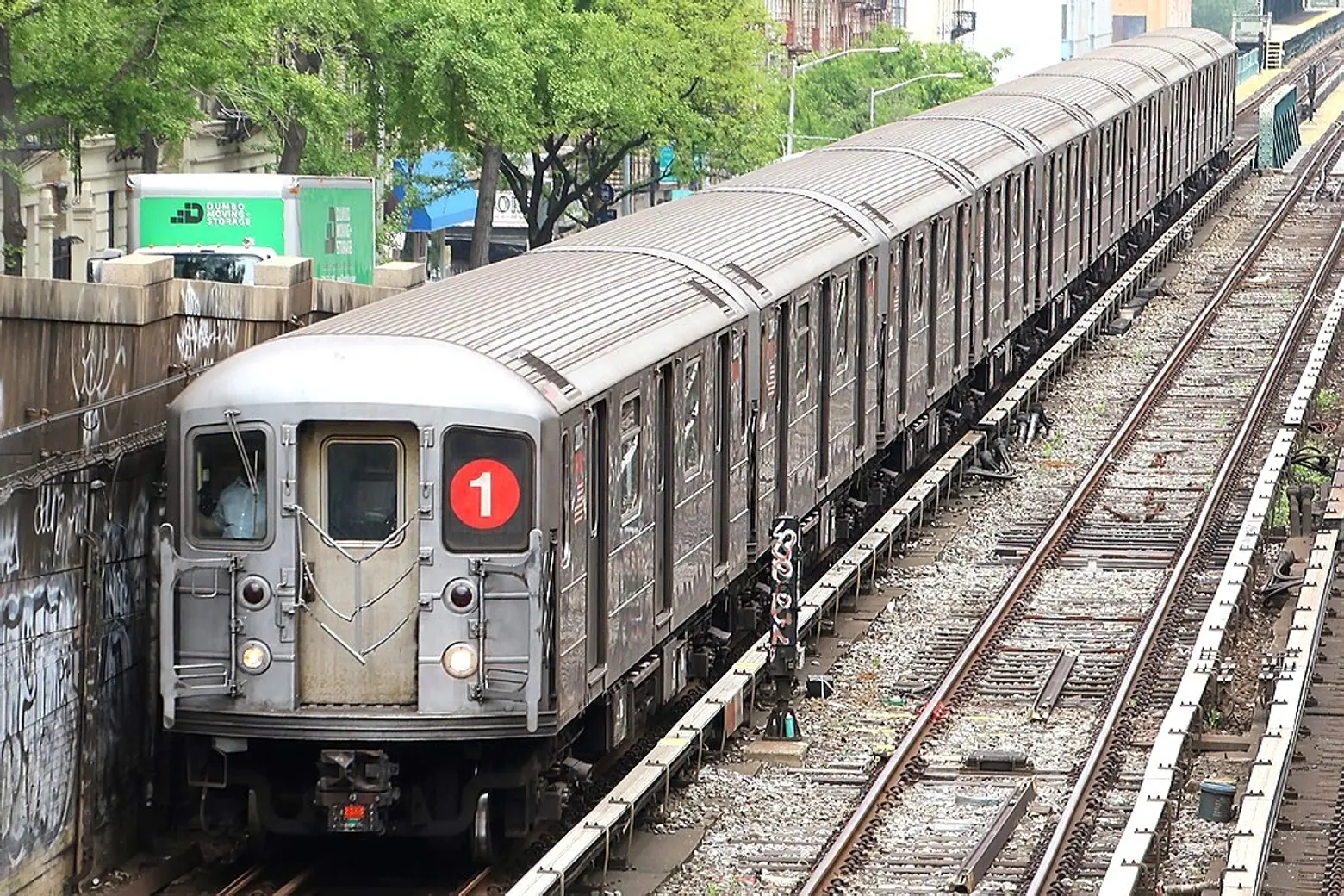 Photo via Wikimedia
Following years of commuter complaints, a subway car without functioning air conditioning on the 1 line is being taken out of service, the Metropolitan Transportation Authority said on Friday. Car #1872 has repeatedly been a source of sweaty problems for straphangers, as well as the subject of many angry tweets sent to the MTA. As the New York Post reported, the authority will remove the car and overhaul its systems, including fixing its air conditioner. Heat-related complaints made via social media have increased, with 714 made between April and June, compared to 380 during the same period last year.
While complaints are on the rise, the authority says there are actually fewer cars without air conditioning currently than last summer. "Ninety-eight percent of the 5,356 subway cars in service every day have working air conditioning, but nobody should suffer through a hot car in the summer, and we're fighting hard against heat waves and an elderly fleet to fix those last few stubborn cars," MTA chair Joe Lhota told the Post last week.
The MTA doesn't track A/C problems by line but did report that 46 cars had malfunctioning air conditioning during the last week of June, slightly up from 39 cars during the same week last year.
MTA spokesperson Shams Tarek told WNYC that the increased number of complaints could also be from the authority's heightened engagement with commuters through social media, especially on Twitter.
"We're engaging more assertively," Tarek said. "People see they're getting responses and action. We've also increased our followers tremendously since last year."
According to Tarek, when commuters tweet regularly about the same sweltering car, its systems are reviewed at the end of its terminal. If found not to be working, the car is removed for repairs and replaced with an extra one.
Older cars, like the R62As used by 1 and 6 trains, use HVAC systems from the 1980s. These out-dated systems provide one compressor for each of the air units in the car, instead of multiple ones found in newer cars.  Last week, the MTA announced it has hired 190 new workers, some of whom will be enlisted to work on the cars without A/C.
[Via NY Post]
RELATED: