Mayor Adams unveils sweeping plan to create 100K new housing units across NYC
All renderings courtesy of New York City Department of City Planning
Mayor Eric Adams on Thursday unveiled major reforms to New York City's zoning code to make it easier to build more housing across every neighborhood. The "City of Yes for Housing Opportunity" plan could create 100,000 new apartments over the next 15 years by updating restrictive zoning rules. This could mean allowing new homes above commercial businesses and on campuses, accessory dwelling units, office-to-residential conversions, and other proposals to create "a little more housing in every neighborhood."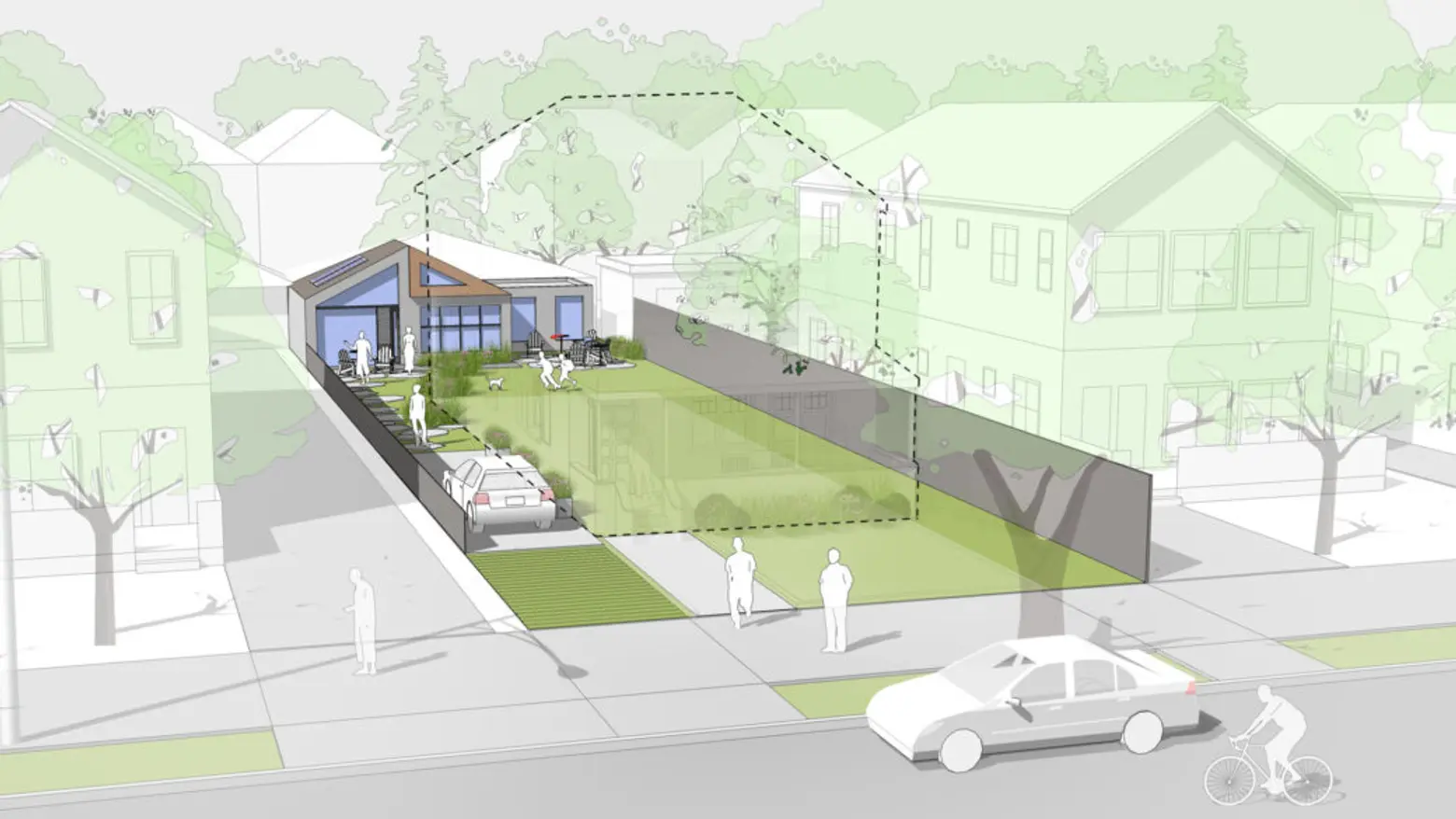 "So many of the challenges we face as a city are rooted in an ongoing housing shortage that is forcing too many people to leave New York City and making life increasingly difficult for those who stay," Adams said.
"For more than 60 years, we have added layers upon layers of regulations, effectively outlawing the kinds of housing that our city has long relied on. Today, we are proposing the most pro-housing changes in the history of New York City's modern zoning code — changes that will remove longstanding barriers to opportunity, finally end exclusionary zoning, cut red tape, and transform our city from the ground up."
Adams is proposing extending a policy that requires affordable housing for seniors to be 20 percent larger than other types of housing to all affordable housing developments. He wants to allow small apartments with shared kitchens and bathrooms and legalize accessory dwelling units, like backyard cottages, basements, and other housing units built on existing one and two-family properties.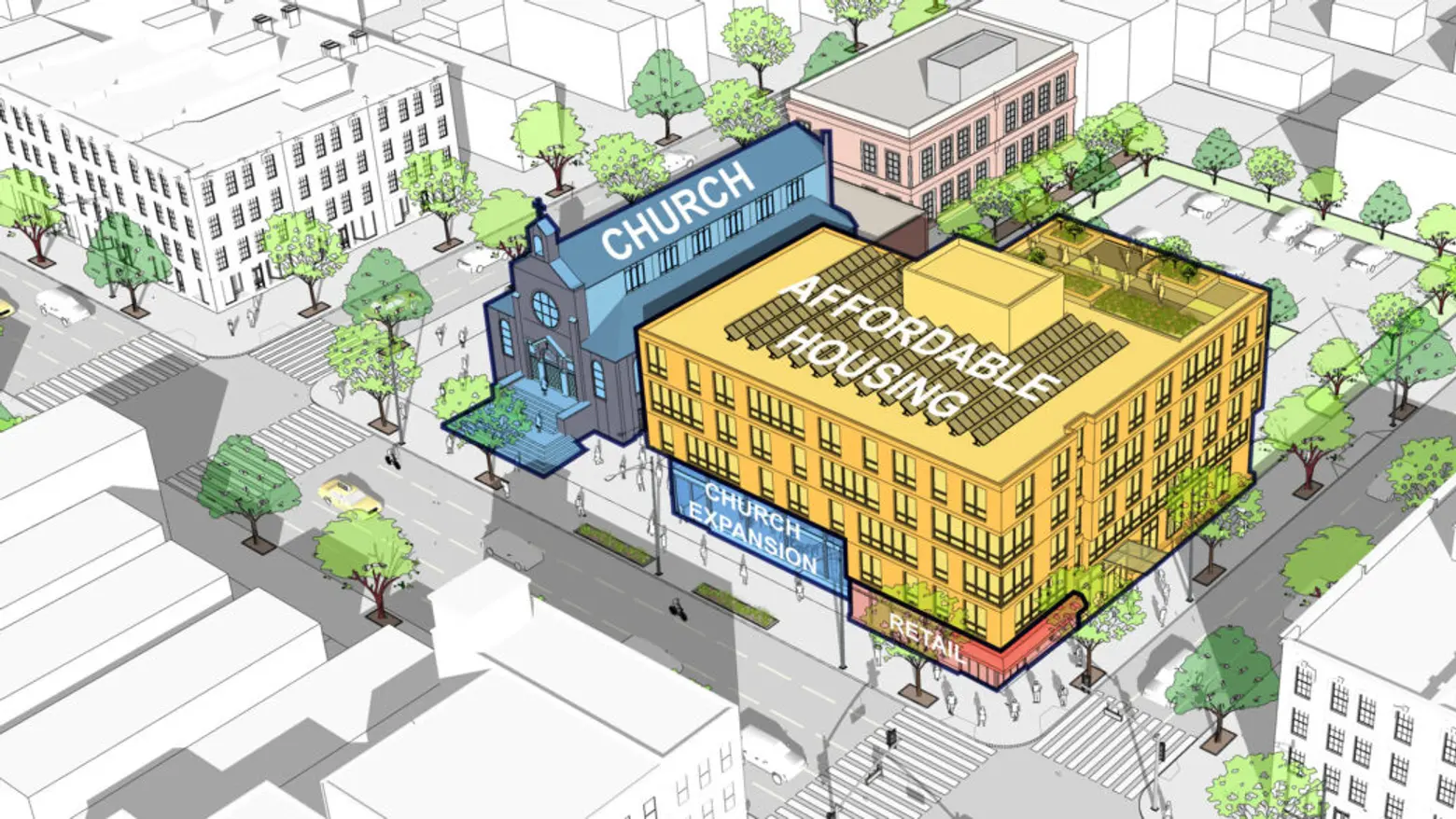 Along streets with lots of businesses, Adams proposes allowing two to four-story residential developments over ground-floor commercial buildings to encourage mixed-use communities. Other proposals would allow for apartment buildings between three and five stories on lots near subway stations and transit stops, which is currently not allowed in many parts of the city, and for large campuses, like religious institutions, to add new buildings.
The mayor also wants to end a regulation that requires parking to be built alongside new homes, which drives up costs and blocks certain projects from being completed. According to the city, the mandate adds roughly $67,500 per underground parking space in construction costs. Open Plans, a safe streets advocacy group, applauded the Adams' plan to lift parking mandates.
"This is what meeting the moment looks like. Ending mandatory parking mandates works for the entire city by knocking out an obsolete, antiquated barrier to housing affordability, home ownership, efficient mass transit, and economic development," Sara Lind, co-executive director at Open Plans, said in a statement.
"It is nothing short of a historic step and we applaud DCP and Mayor Adams for their unflinching action to address our housing, climate, and livability crises."
Another major component is the conversion of vacant offices into housing. The mayor said zoning changes would allow office buildings constructed before 1990 to convert to housing; currently, the cut-off is 1961 or 1977, depending on the area. Early this year, Adams estimated converting underused offices could create 20,000 homes for 40,000 New Yorkers over the next decade.
"By addressing the root cause of New York's high housing costs, displacement, homelessness, and the imbalance of power between tenants and landlords, we can build a city where working families can thrive," Dan Garodnick, director of DCP, said.
"These critical and urgently needed changes will not just create the housing that New Yorkers need — they'll also help foster vibrant communities where New Yorkers have easy access to transit and services, support multigenerational families, and deliver good-paying jobs and a greener city."
The formal public review process will kick off for the initiative this spring, with a final vote by the City Council expected in fall 2024. A remote public information session will be held on September 27. You can register here.
RELATED: