A Brooklyn Heights Loft in an Old YMCA Building Makes Room for Books, Art and Entertaining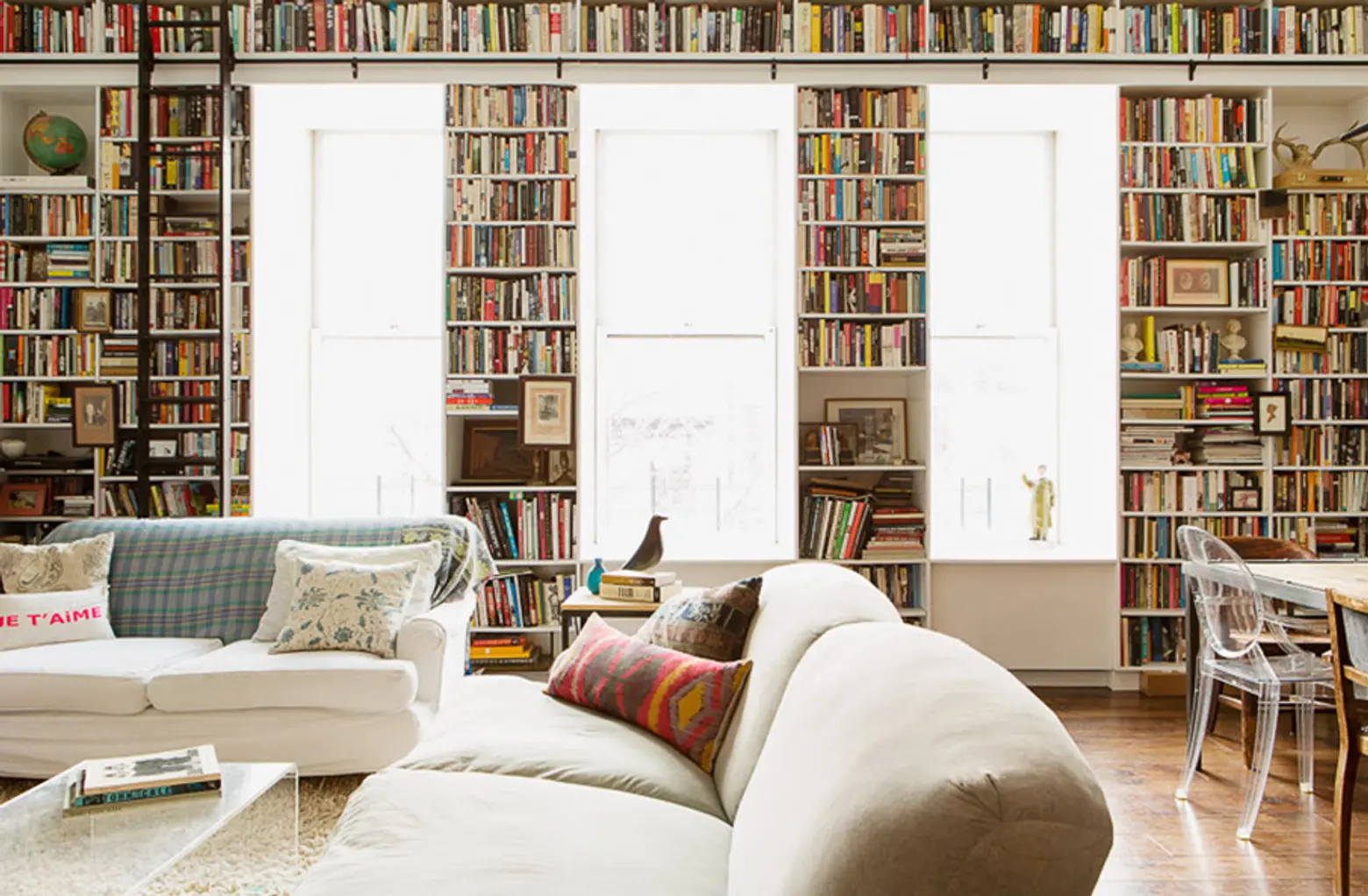 The owners of this Brooklyn Heights loft on the top two floors of a converted YMCA building wanted to remodel their space to accommodate both of their individual, extensive book and art collections; they also needed a home that would be great for dinner parties and entertaining. Rather than settling on boring built-ins, they turned to Ensemble Architecture to create a solution that would put their most treasured items on show.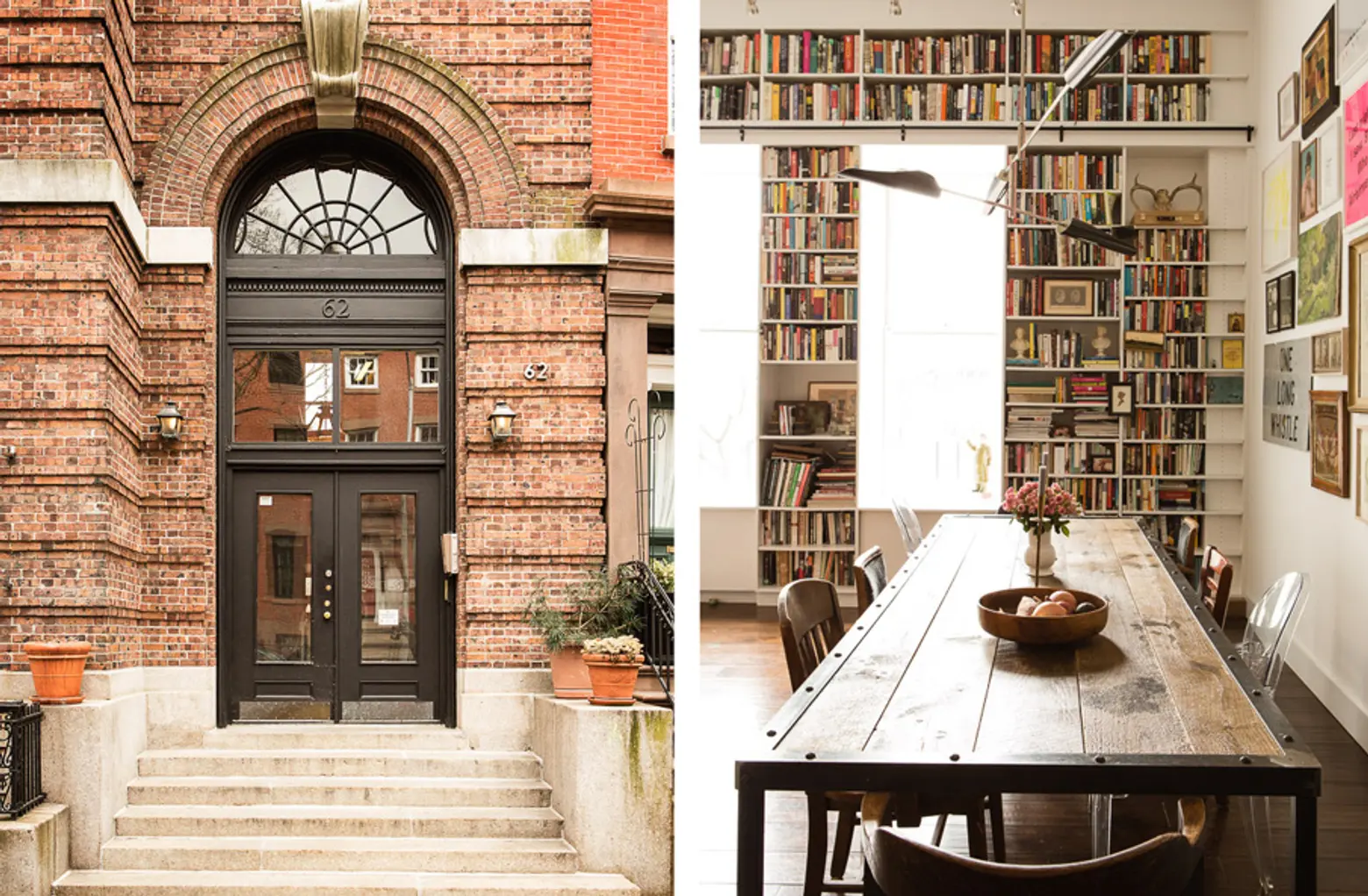 The loft had not been renovated since the 1980s. Dropped ceilings were removed to create large, open spaces where rooms had previously felt cramped and small.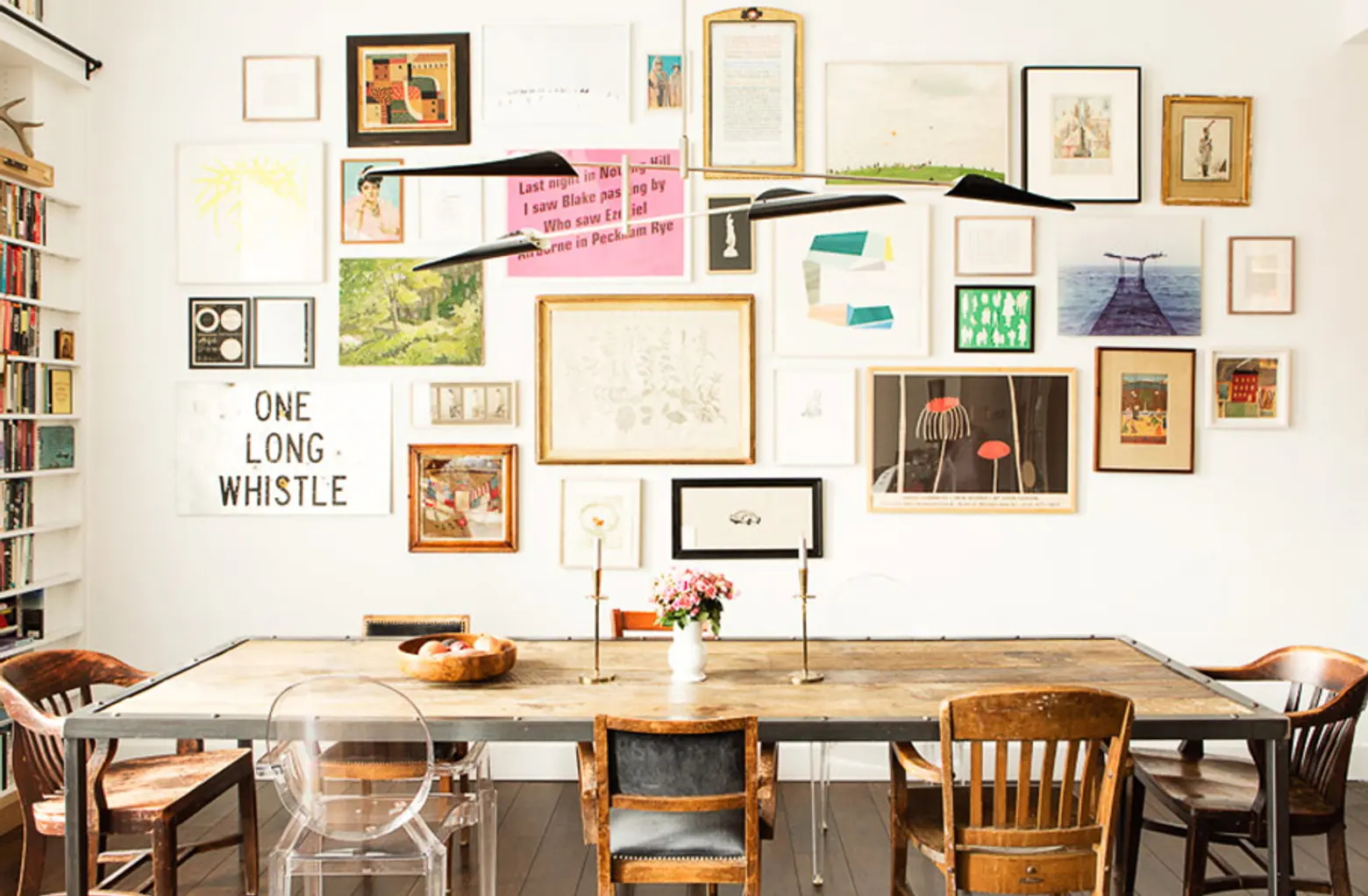 The window wall at the open living / dining room was completely covered with adjustable bookshelves with window seats to contain their collection while hiding radiators and emphasizing the grand scale of the wall. An existing steel staircase was "re-dressed" to create a sculptural stair reminiscent of the building's original huge entry stair. A line of painted wood hooks was placed at the entry beneath the stairs for convenient coat storage.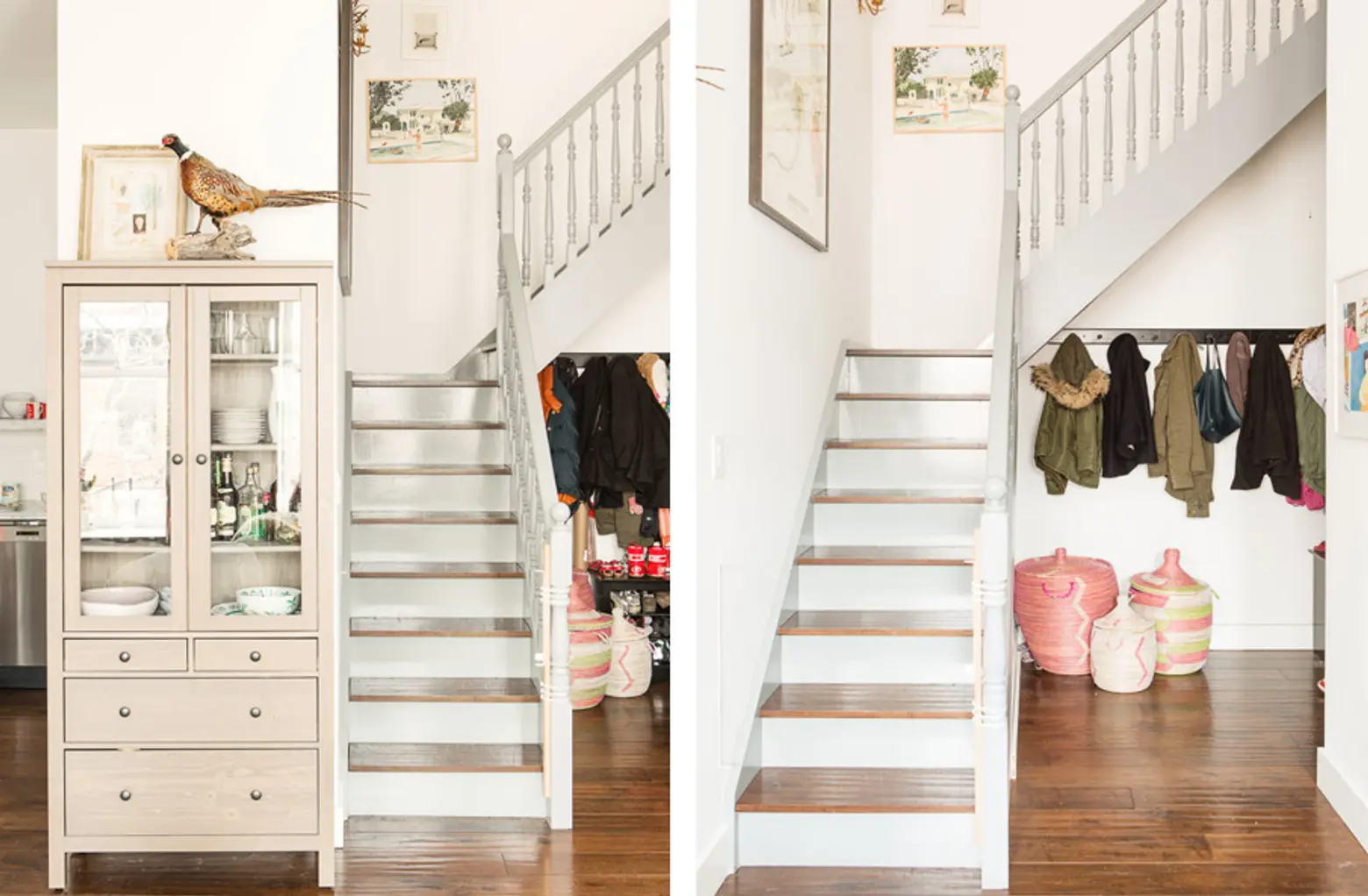 The powder room was updated with a salvaged door, vintage wallpaper and a rewired vintage chandelier. An open kitchen replaced the dark, cramped kitchen, and a small found space behind pipes was converted into a walk-in pantry.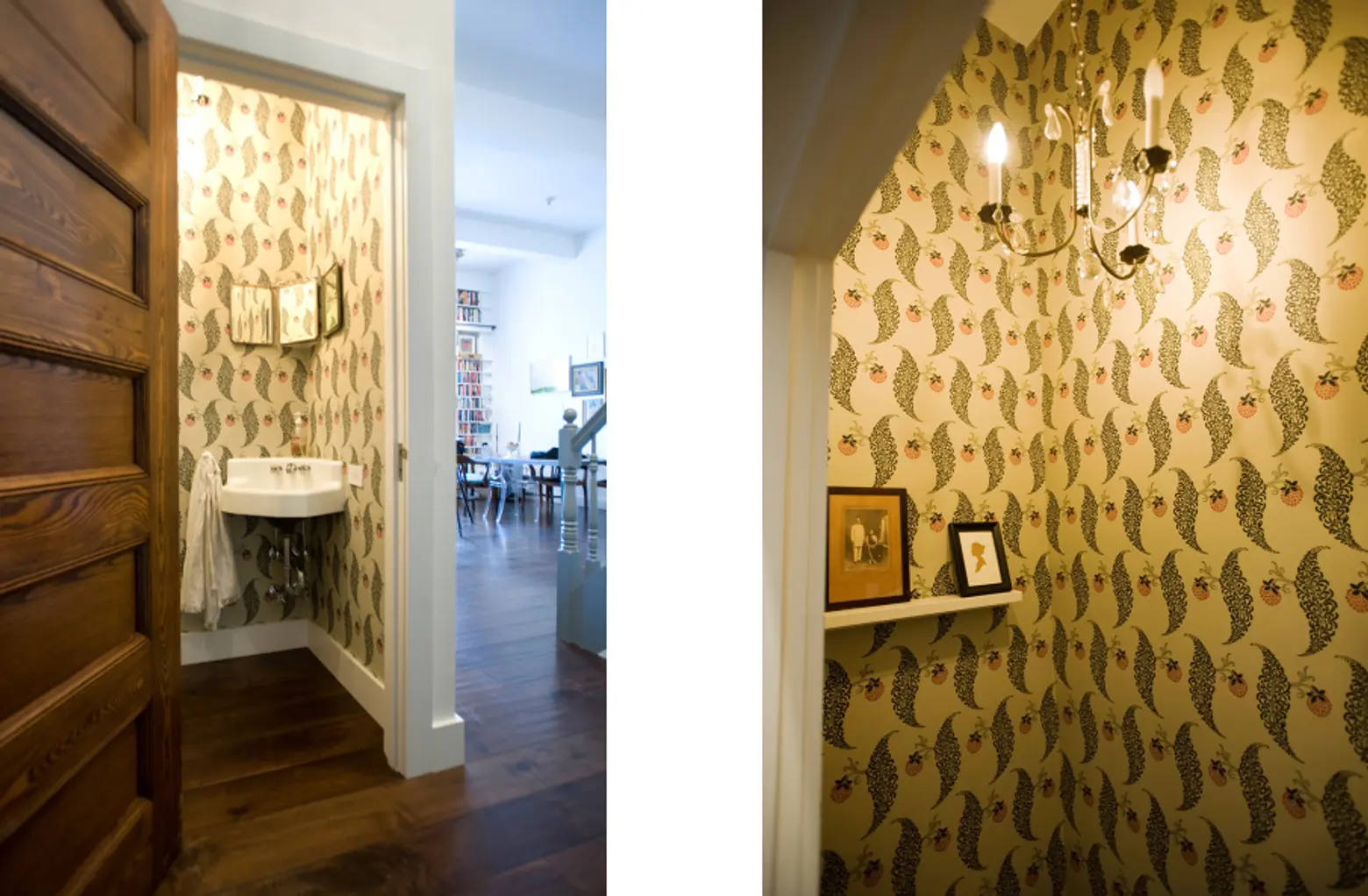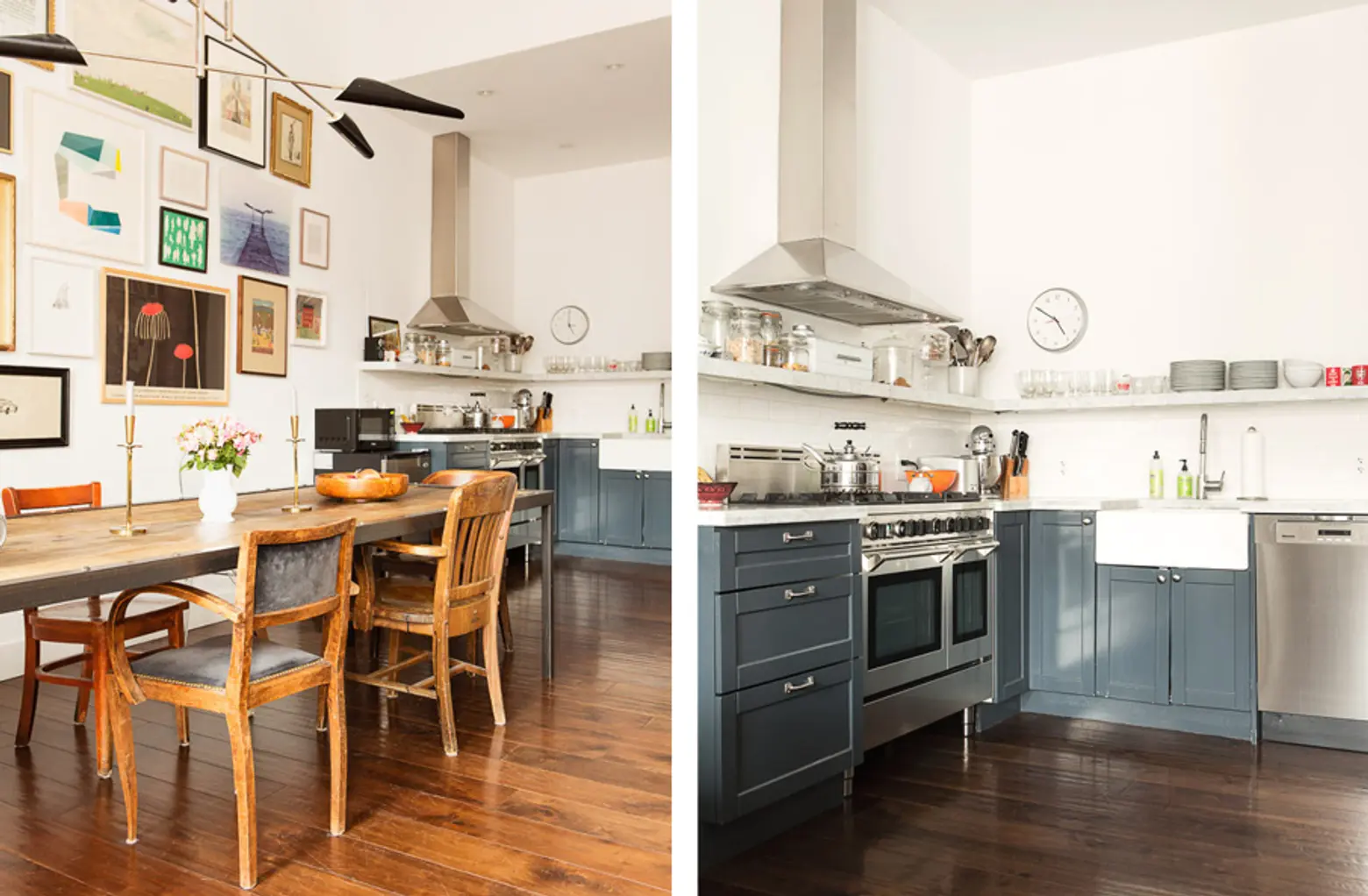 Elizabeth Roberts of Ensemble Architecture/Elizabeth Roberts Design, known for creating unique and stylish townhouse interiors, has increasingly become a go-to resource for clean, minimal living spaces. The Brooklyn-based architect has a knack for modern style while remaining mindful of the client's taste and, more importantly, daily life. Roberts, whose offices are in her own amazing townhouse, also works her magic with lofts and apartments, turning sometimes-challenging interiors into oases of calm comfort.
See more of Roberts's enviable interiors here and here.
[Related: Enjoy the Ultimate Brooklyn Loft Experience in This $2.3M Ensemble Architects-Designed Duplex]