A $1.5M modern condo lives inside this historic 1850s Brooklyn church
401 Hicks Street in Cobble Hill was originally St. Peters Church and Academy, built in 1858. In 2005, like a lot of churches around Brooklyn, the historic structure went residential. Now, this two-bedroom condo is up for sale here and you wouldn't necessarily guess it's located inside a former church. The unit lacks details like stained glass–which you often see in church conversions–and it's got a fun, modern aesthetic that feels more "Brooklyn" than "house of worship." It's asking $1.525 million.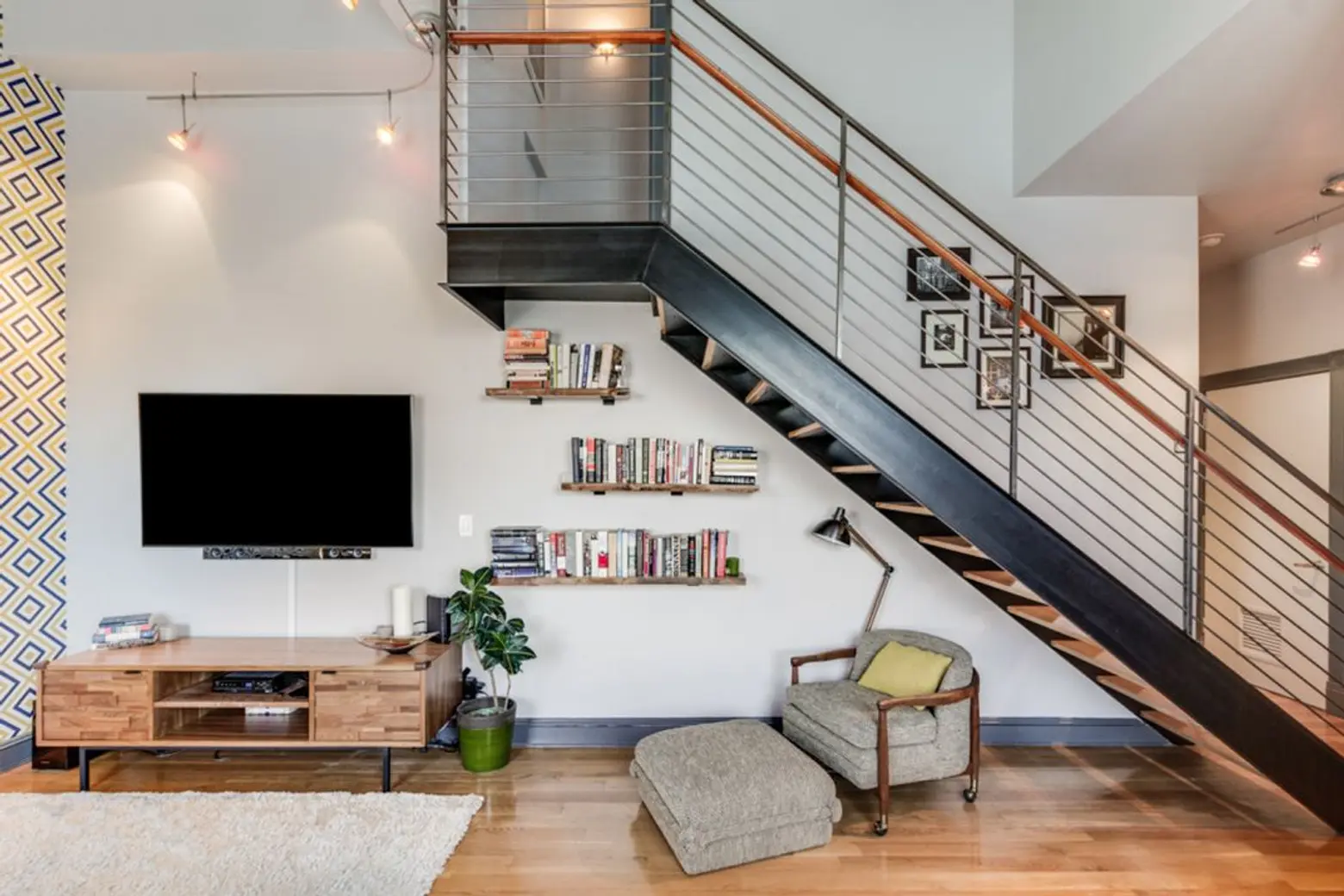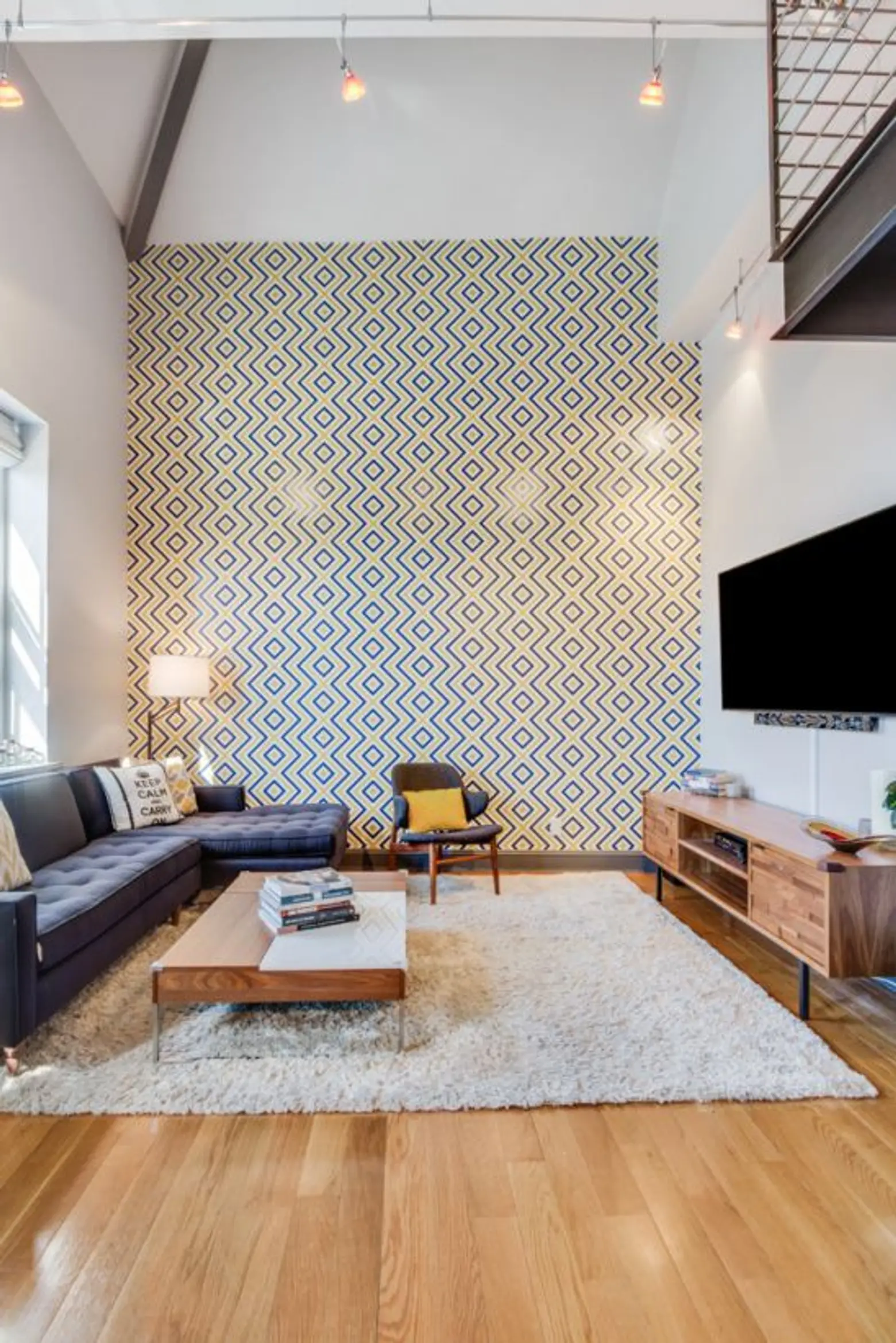 The main floor of this duplex has ceiling heights that soar up to 23 feet, with a skylight bringing in light from the second level. A fun, bold wallpaper design makes a statement on all that wall space, which an open iron and wood staircase leads to the bedrooms upstairs.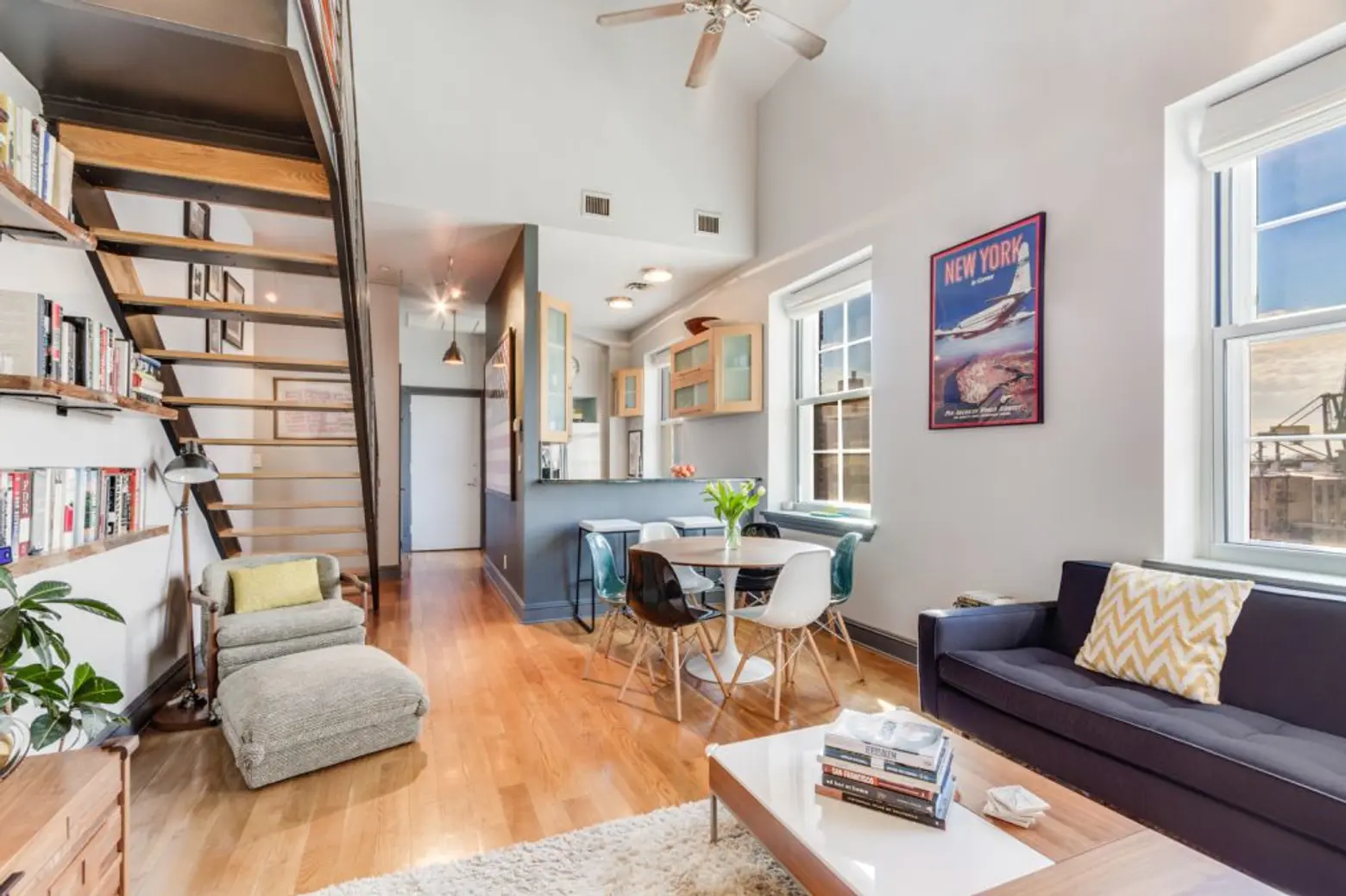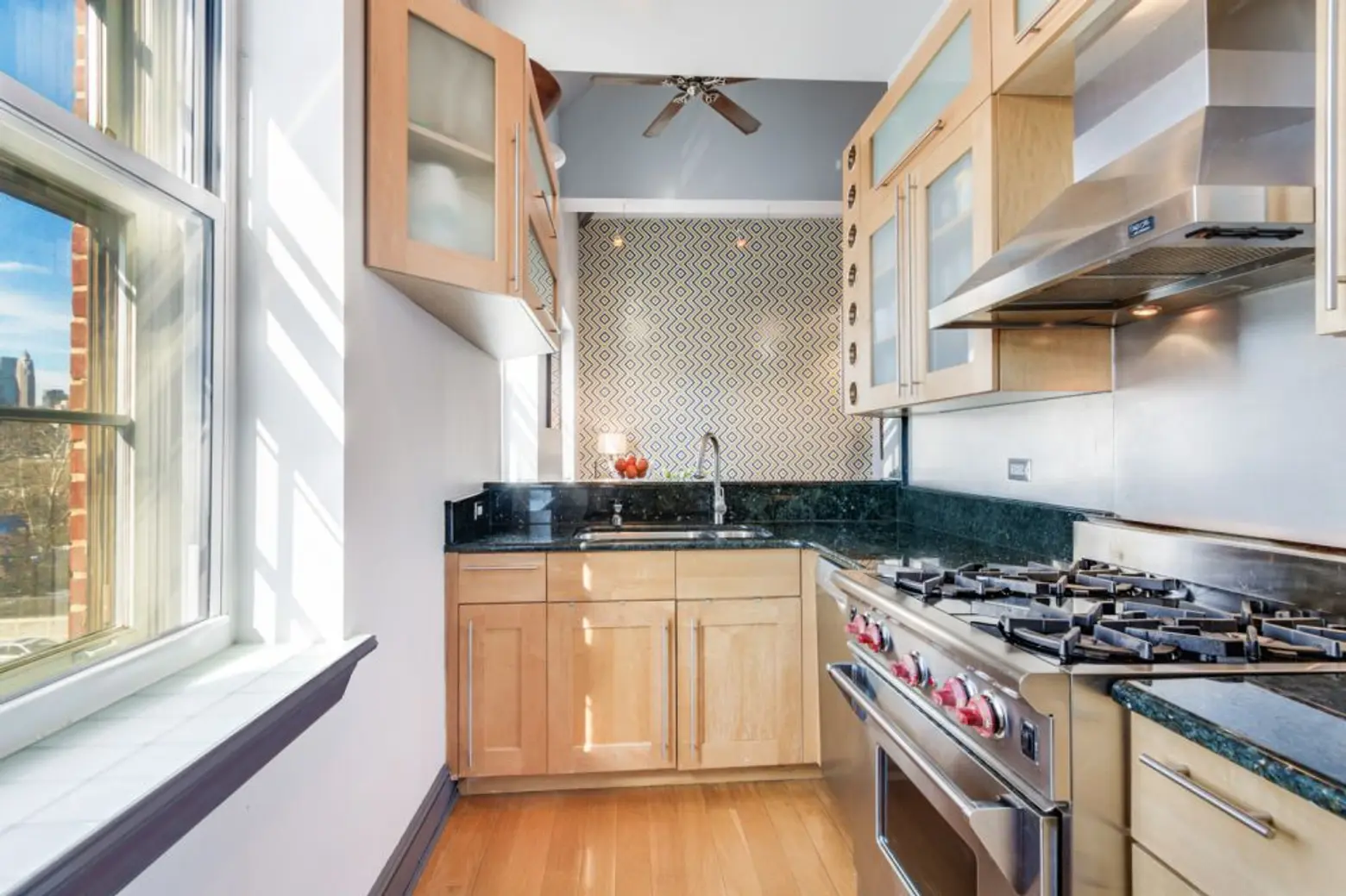 That main level holds an open living area, dining area, and kitchen, which has its own window and also boasts Wolf, Bosch and Whirlpool appliances alongside marble countertops.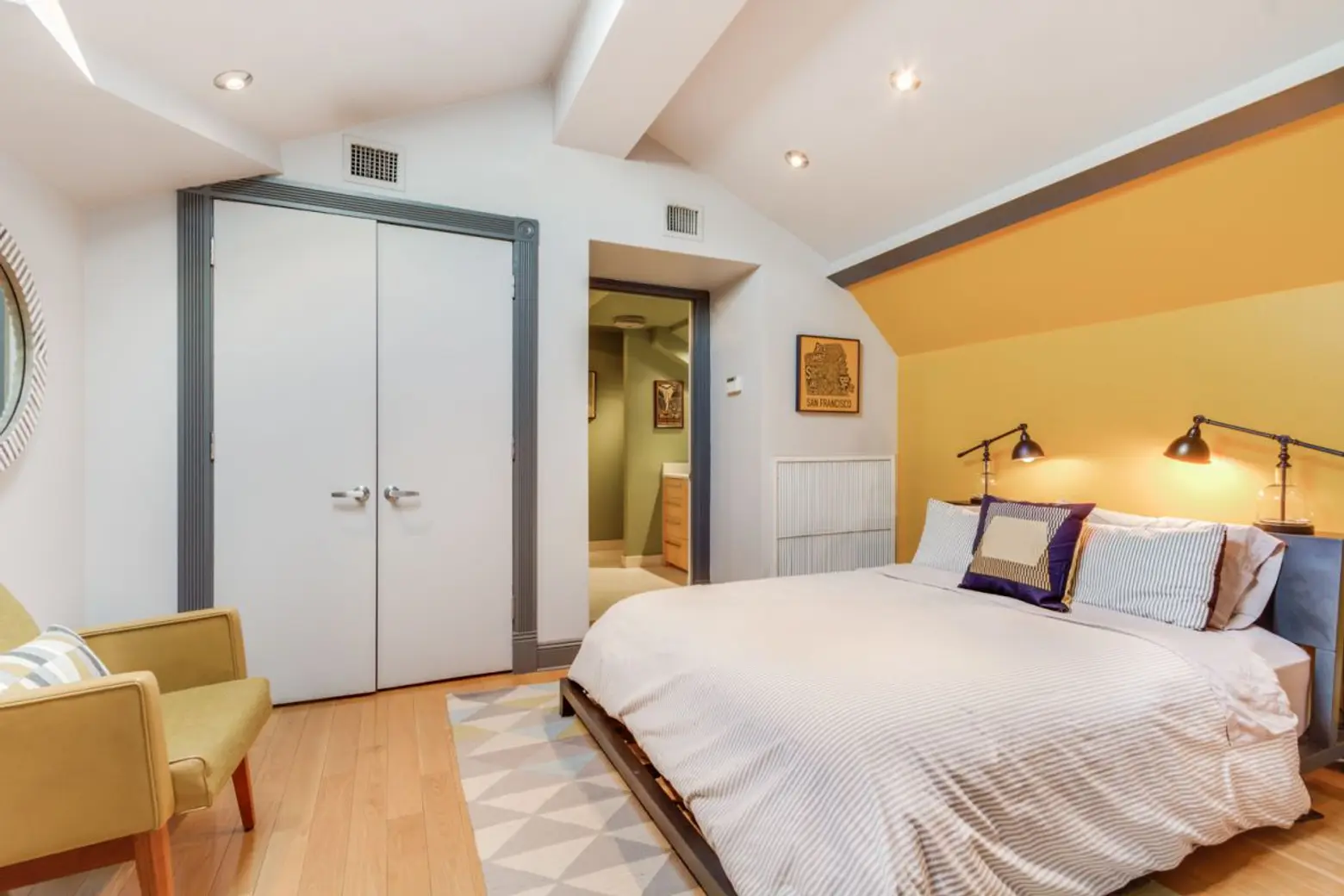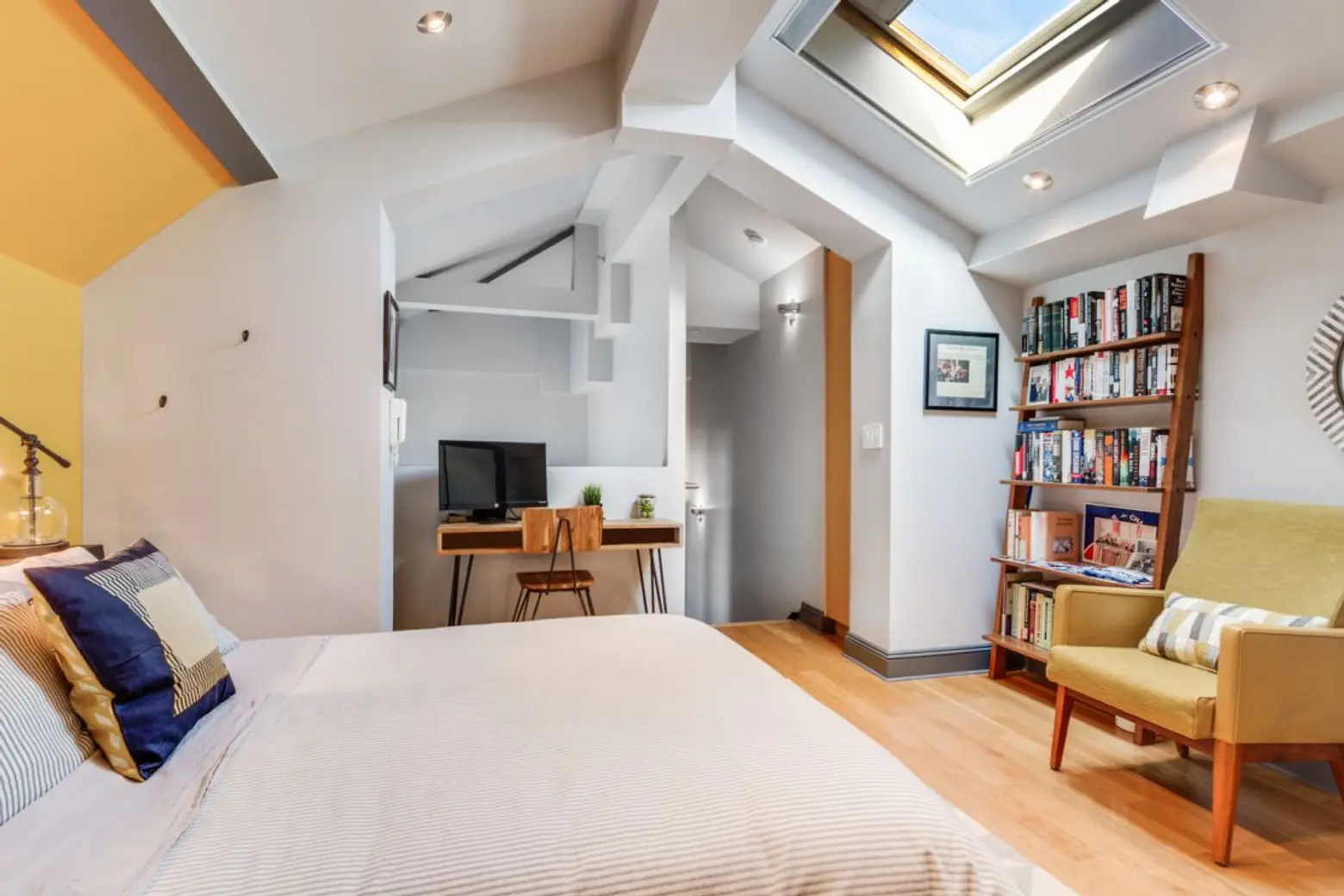 The upper level holds the master bedroom. Up here the apartment feels a little bit more like a former church given the peaked ceilings. A big skylight was built into the master bedroom ceiling, which also has an ensuite bathroom, closet space, and a cute office nook.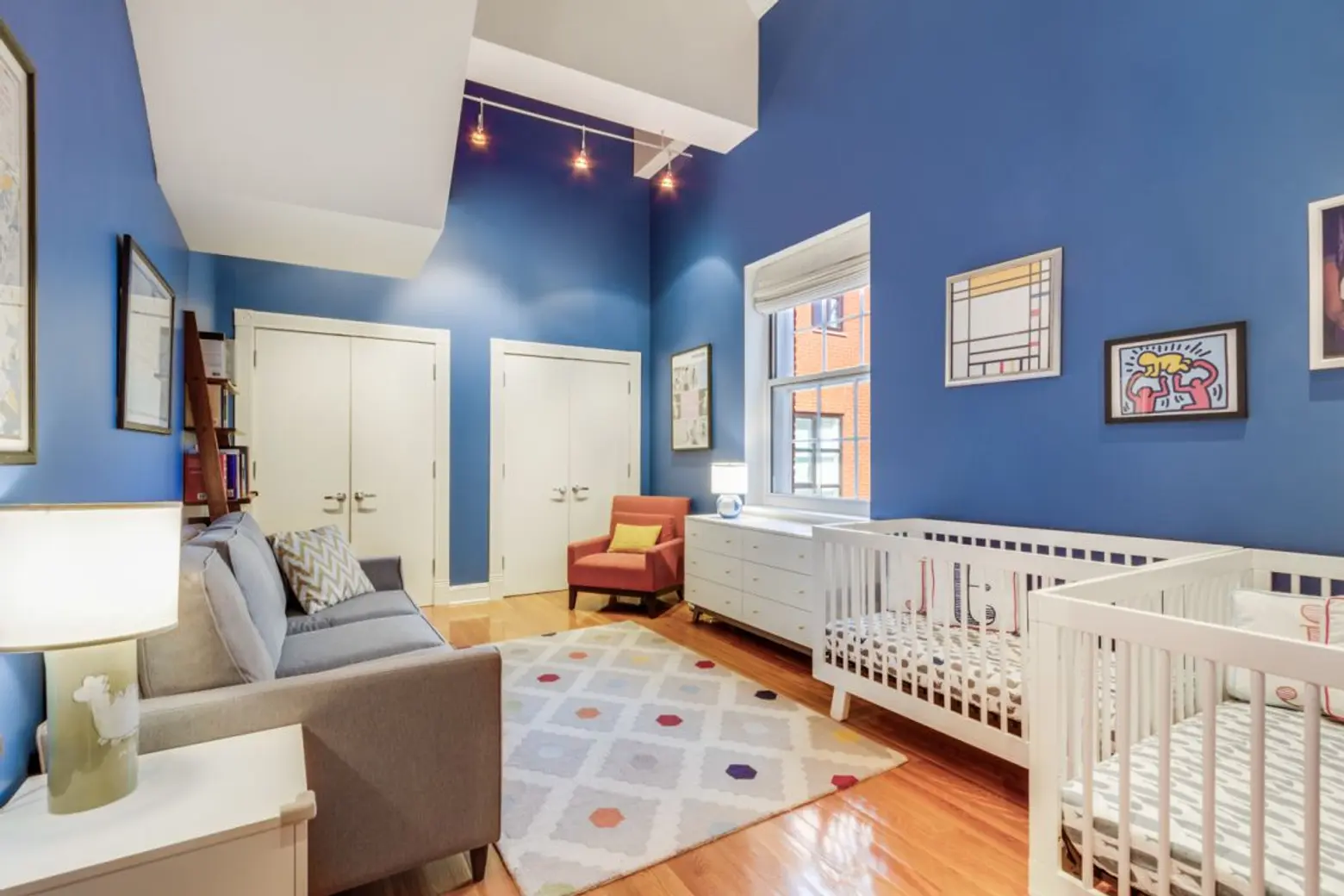 The second bedroom is plenty spacious, with two closets.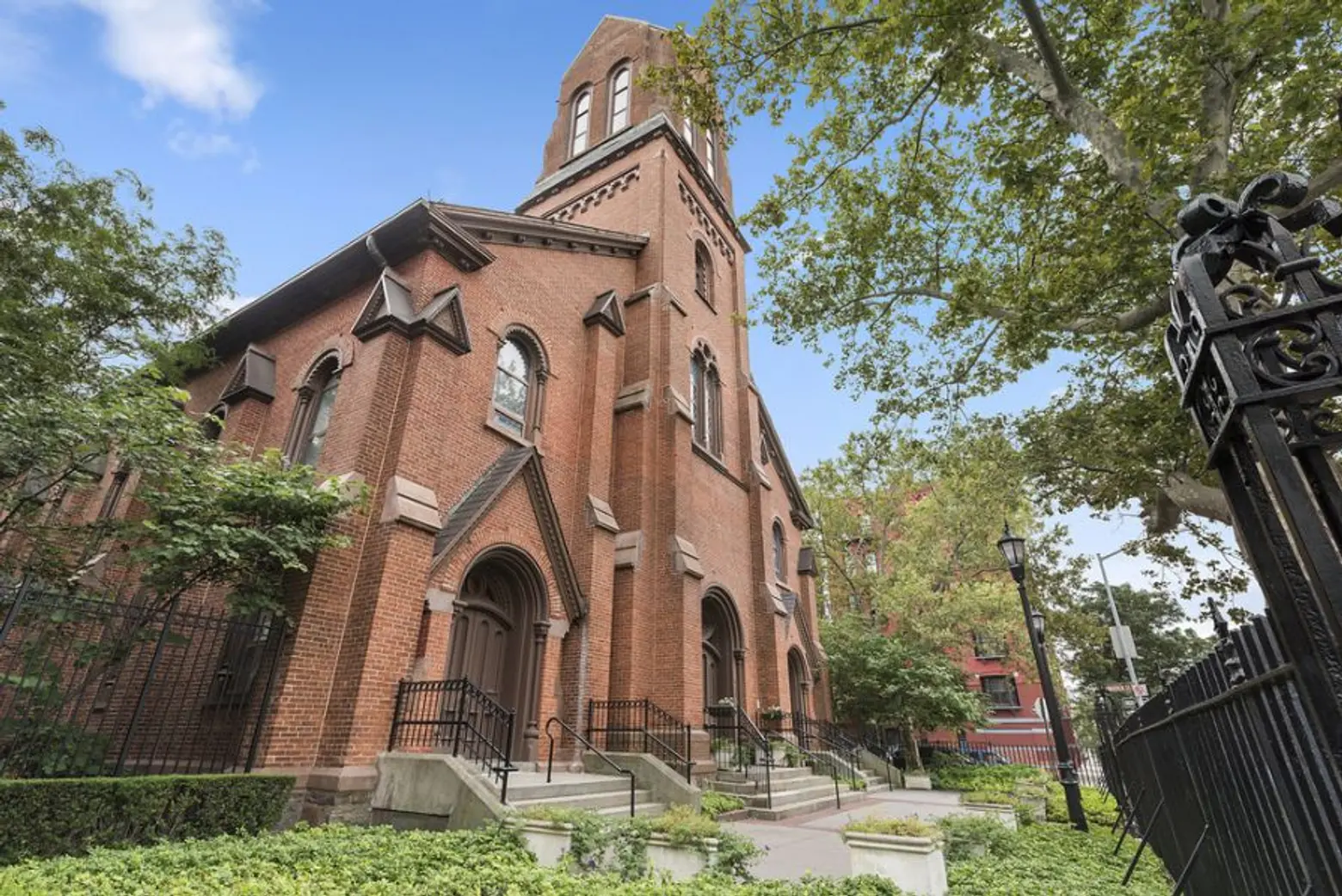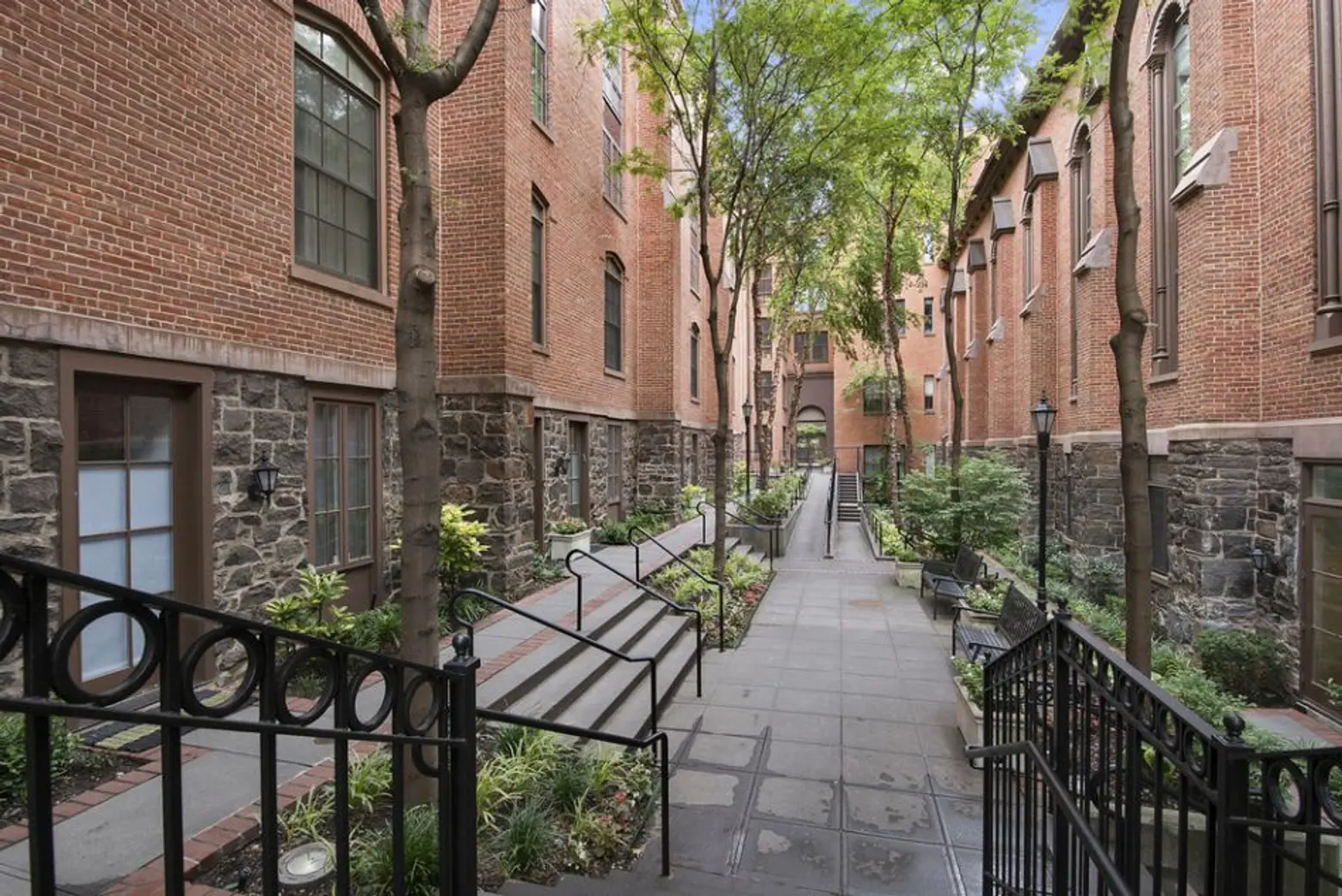 401 Hicks Street–or the Arches at Cobble Hill, as the development is now known–remains a gorgeous, well-preserved building. Residents can wander through the landscaped common courtyard; the former church is also surrounded by the historic townhouses of Cobble Hill. As for subway access, the Bergen Street F train is just a few blocks away.
[Listing: 401 Hicks Street, #B5A by Lori Mendelis for Compass]
[At CityRealty]
RELATED:
Photos courtesy of Compass