$785K West Village co-op overlooks the building's 'secret garden' courtyard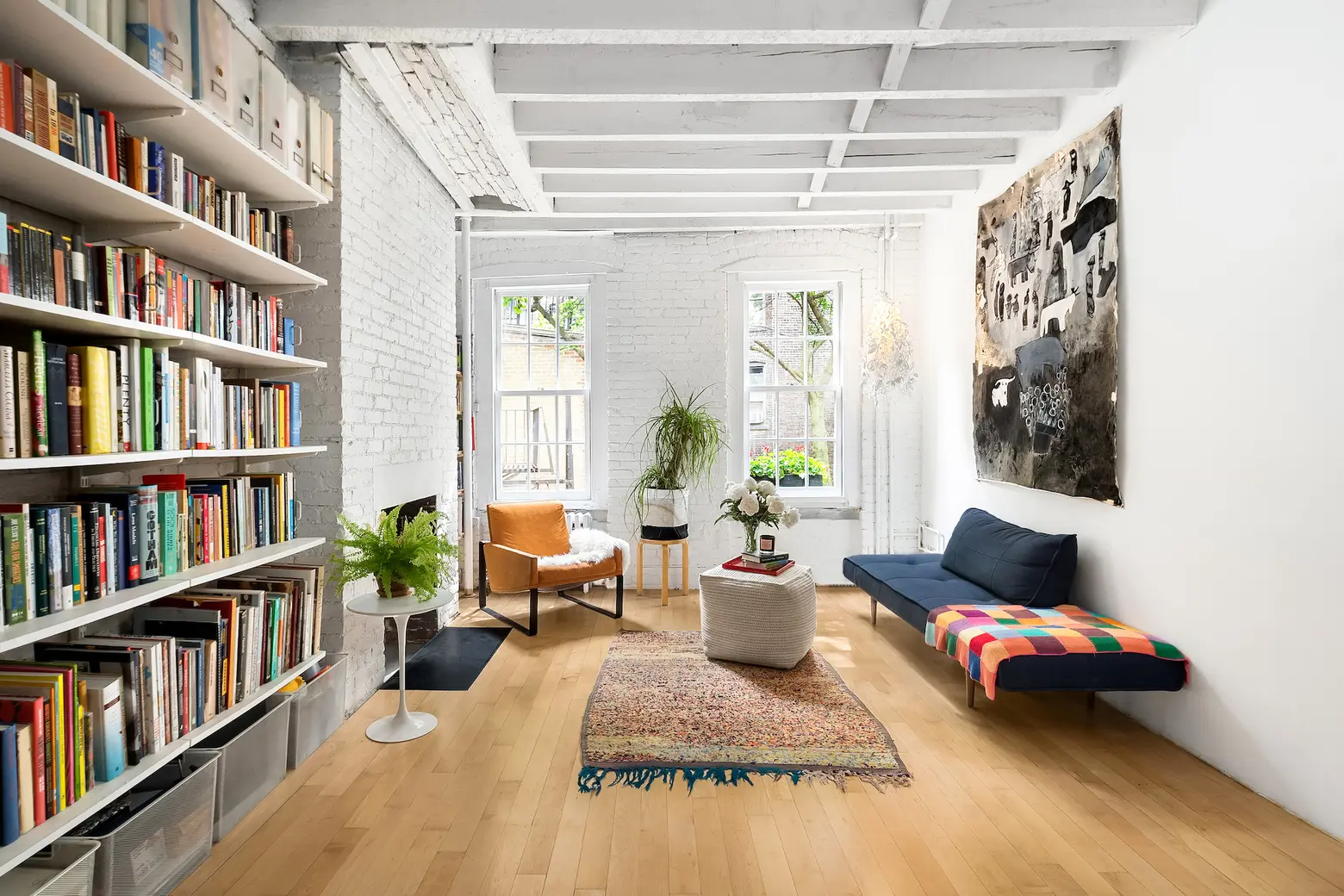 Listing photos by Krisztina Crane at Evan Joseph Images
Rustic mixed with a modern flair is how we'd describe this one-bedroom West Village co-op. Exposed brick and wooden ceiling beams run all throughout the home, but the whitewashing and contemporary decor add a fresh feel. But magical is the word we'd use for the view out the window, which overlooks the building's "secret garden" courtyard, complete with trees, flowers, and a 50-foot Elm. Located at 715 Washington Street, it's asking $785,000.
The apartment is only up two flights of stairs. The living room has two double pane windows with three-inch maple floors, built-in shelving, and a brick fireplace.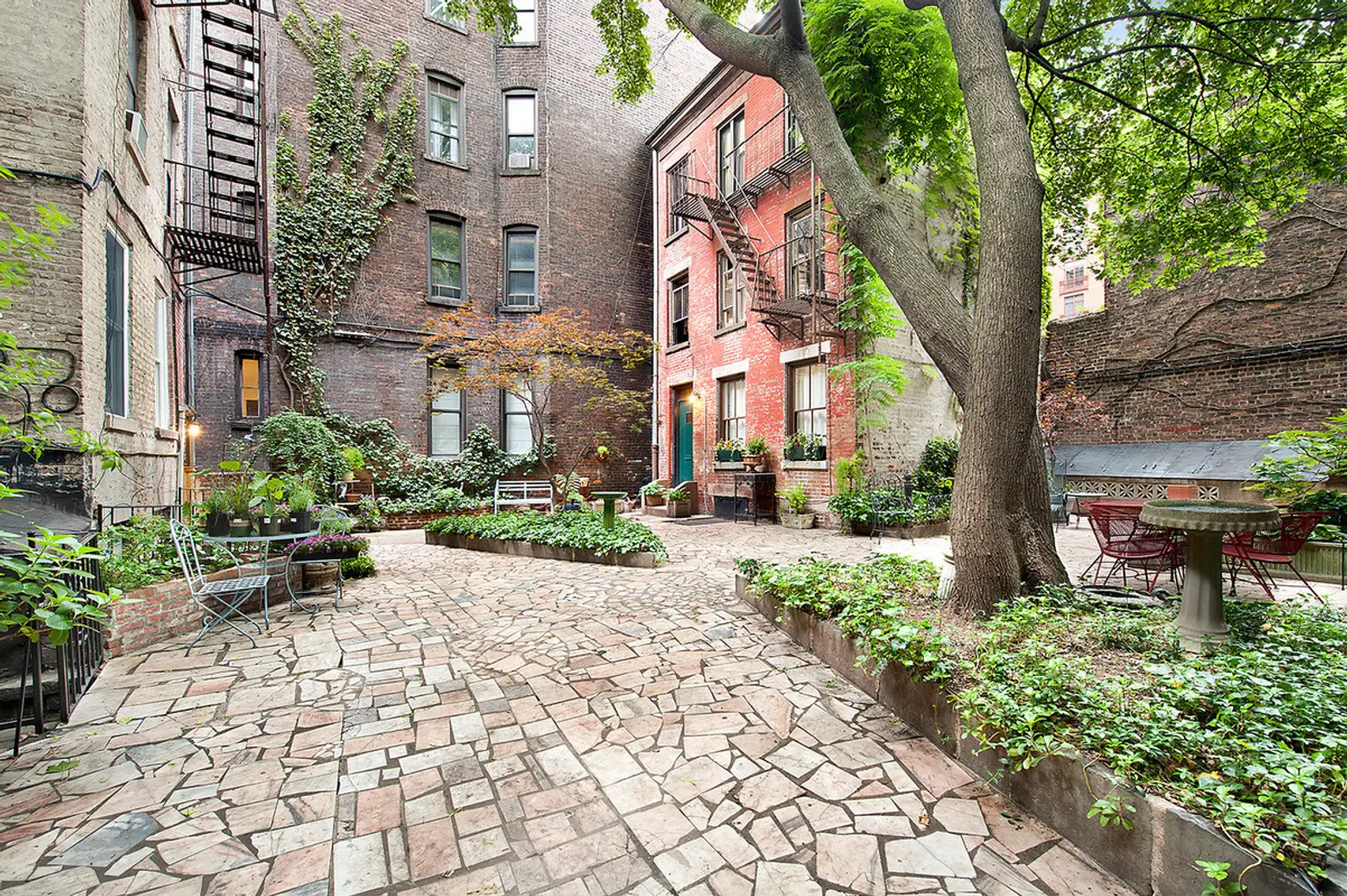 The living room also looks down on the beautiful courtyard. As the listing explains, "This co-op building is part of a historic five-building complex [that] surrounds a very special interior 'secret garden,' a co-op-owned, serene, furnished courtyard filled with trees, flowers, and a 50-foot elm, where one can escape the hustle and bustle of NYC."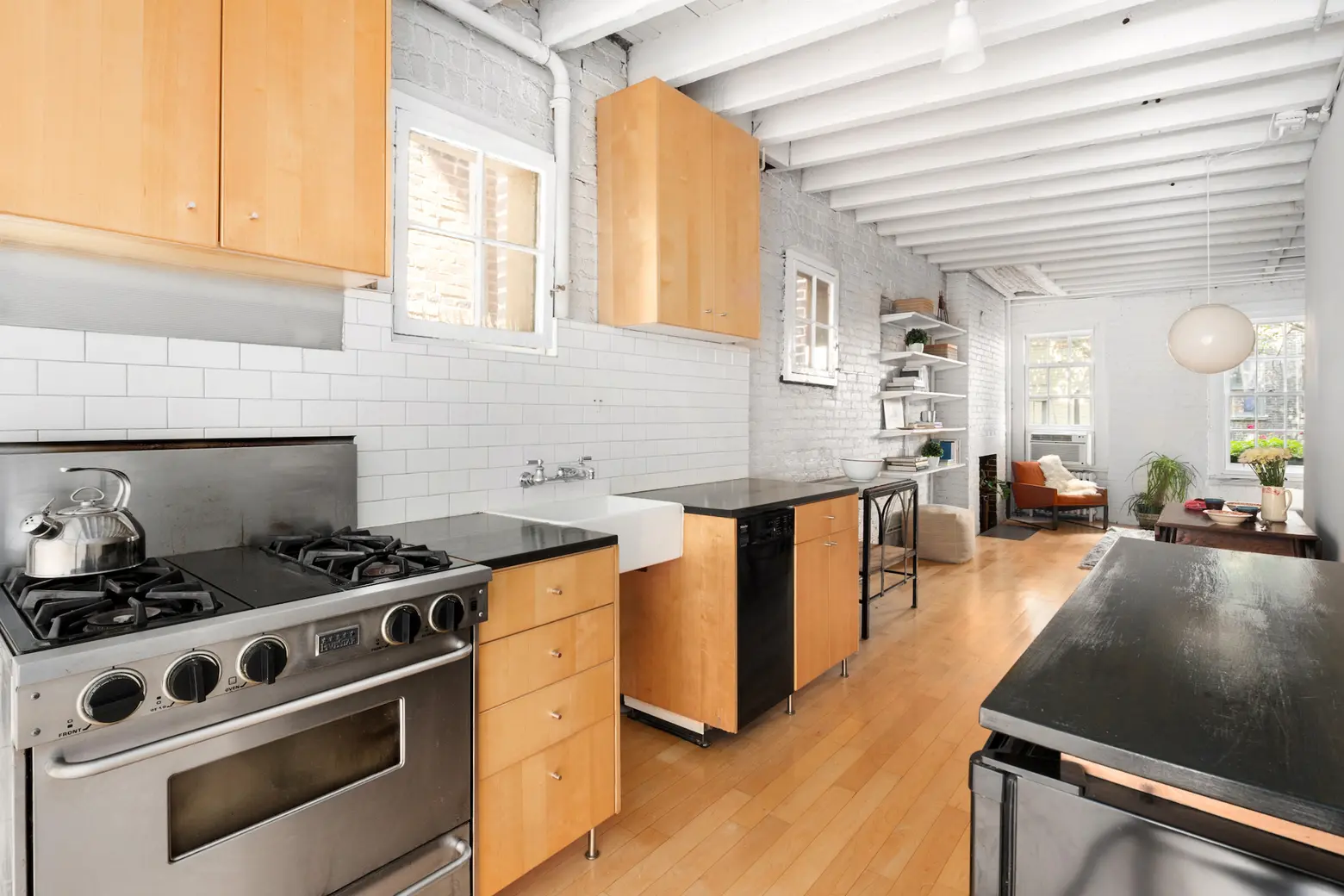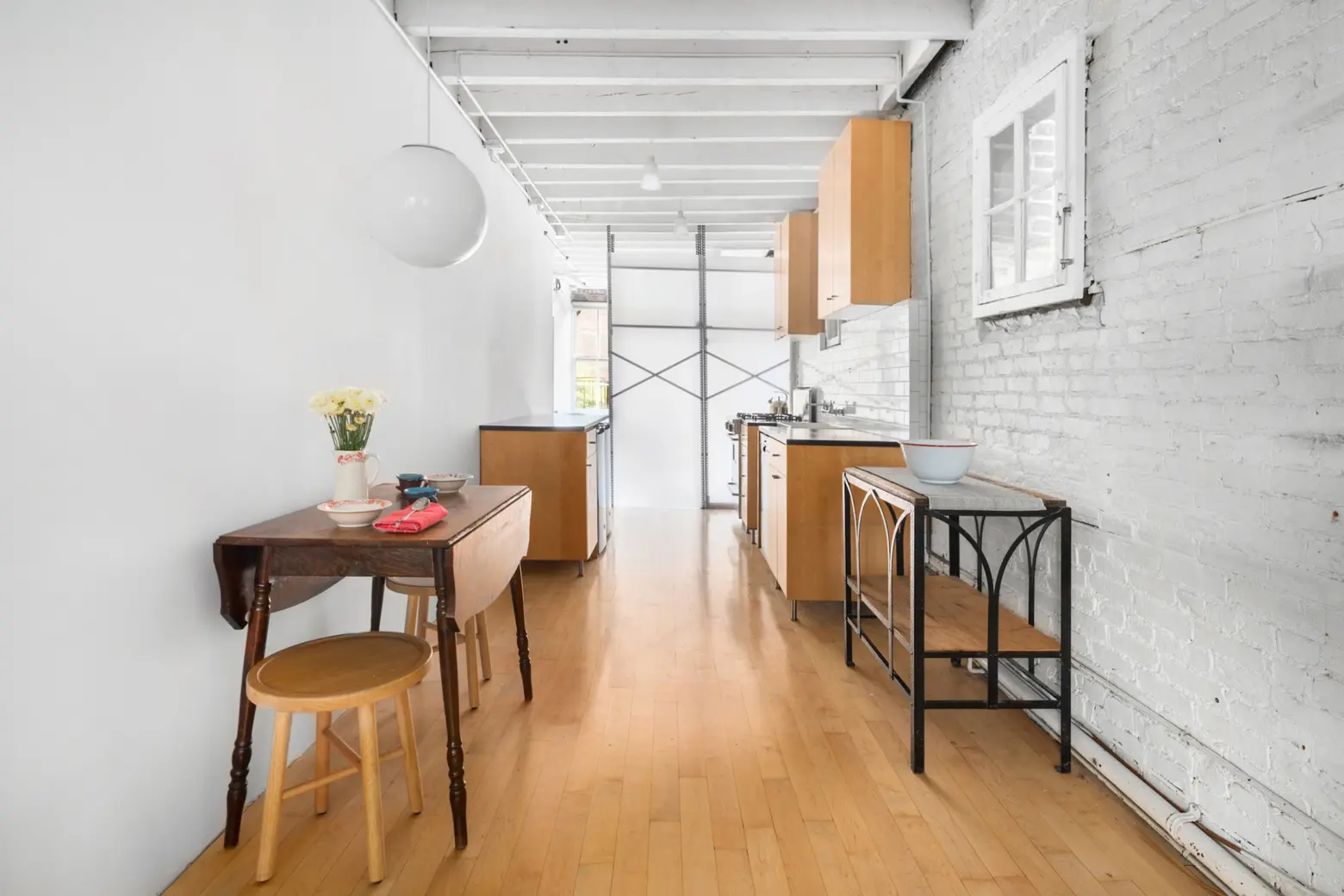 Back inside, the kitchen leaves plenty of space for additional furniture and a small dining table. It has light oak cabinets, a white subway tile backsplash, farmhouse sink, Miele dishwasher, Five Star stainless-steel stove and oven, and an under-counter GE refrigerator. A translucent wall that separates the bedroom and bathroom brings more light through the kitchen.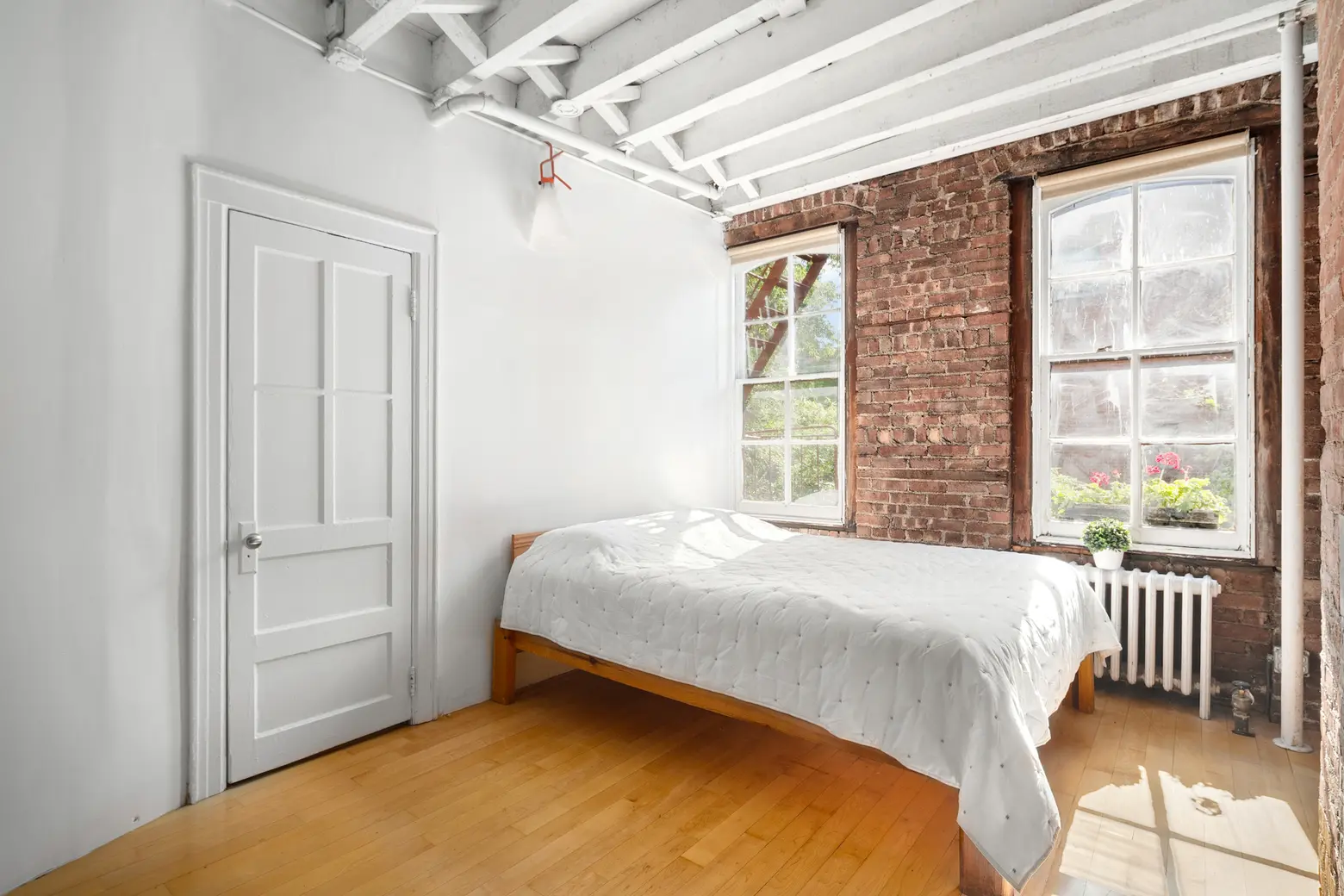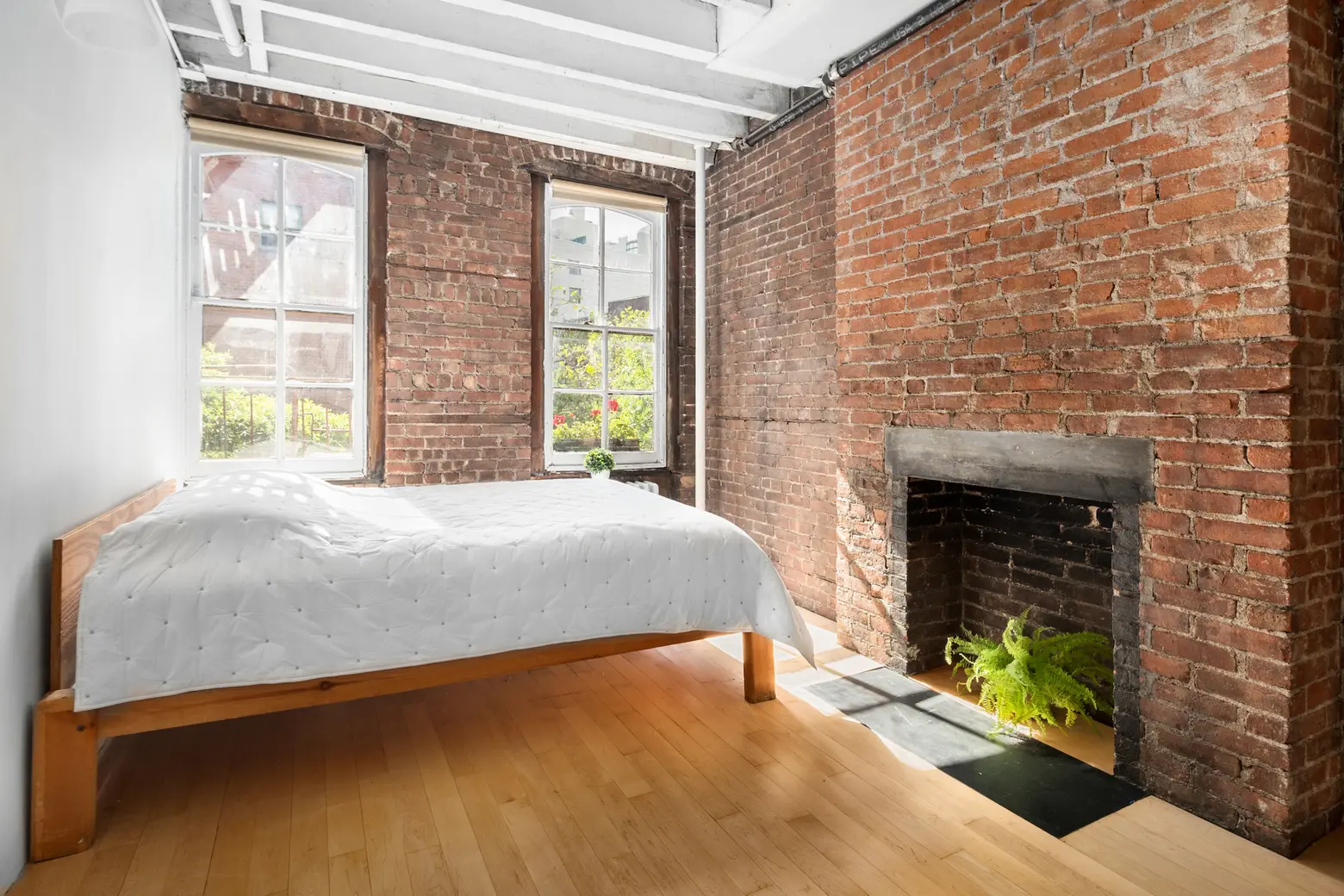 Past the kitchen is the bedroom, which overlooks Washington Street. Here, the brick has been left natural, and there's another fireplace surround. The bathroom is off the bedroom, and there are two closets on the backside of the translucent wall (do note these are the only closets in the apartment).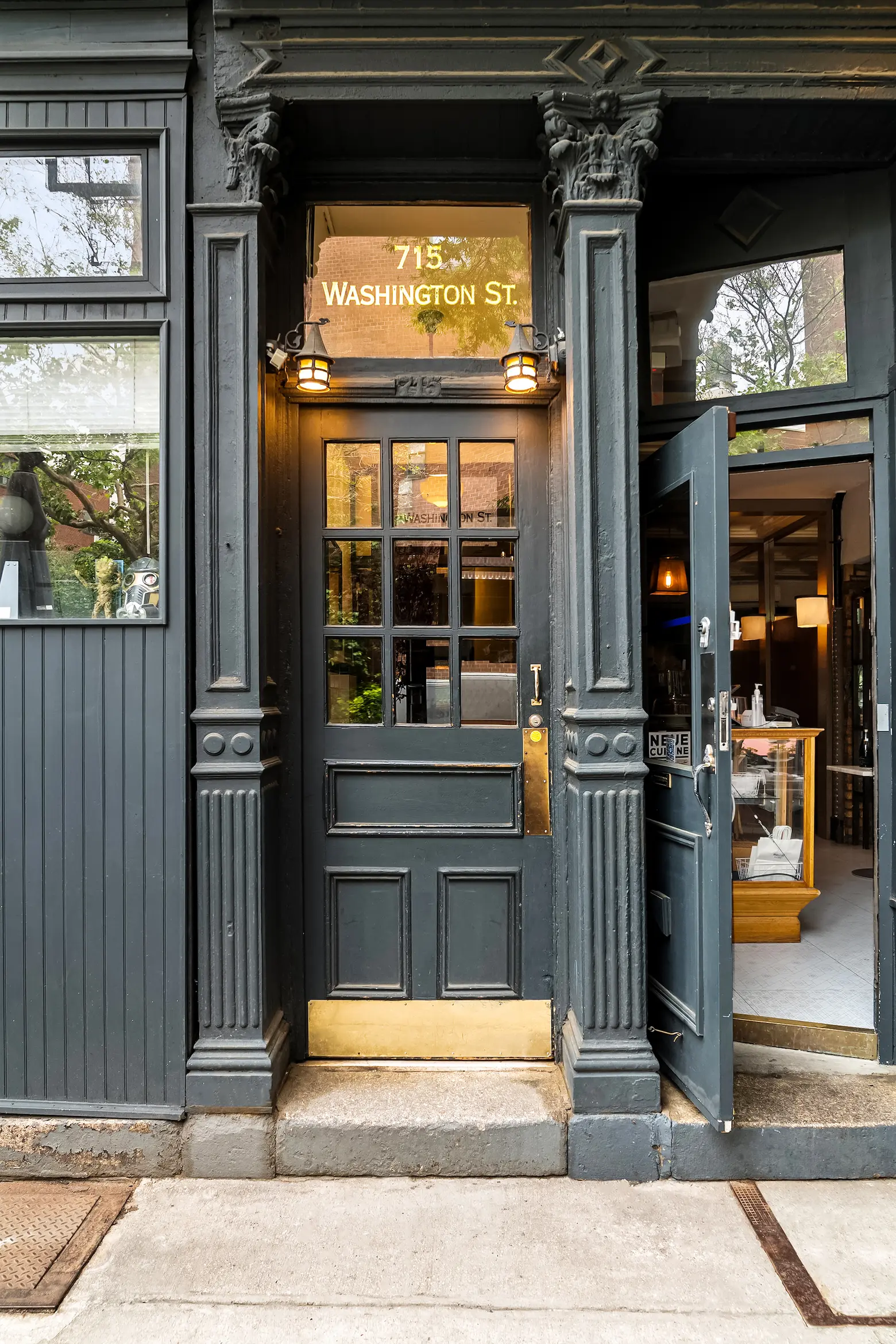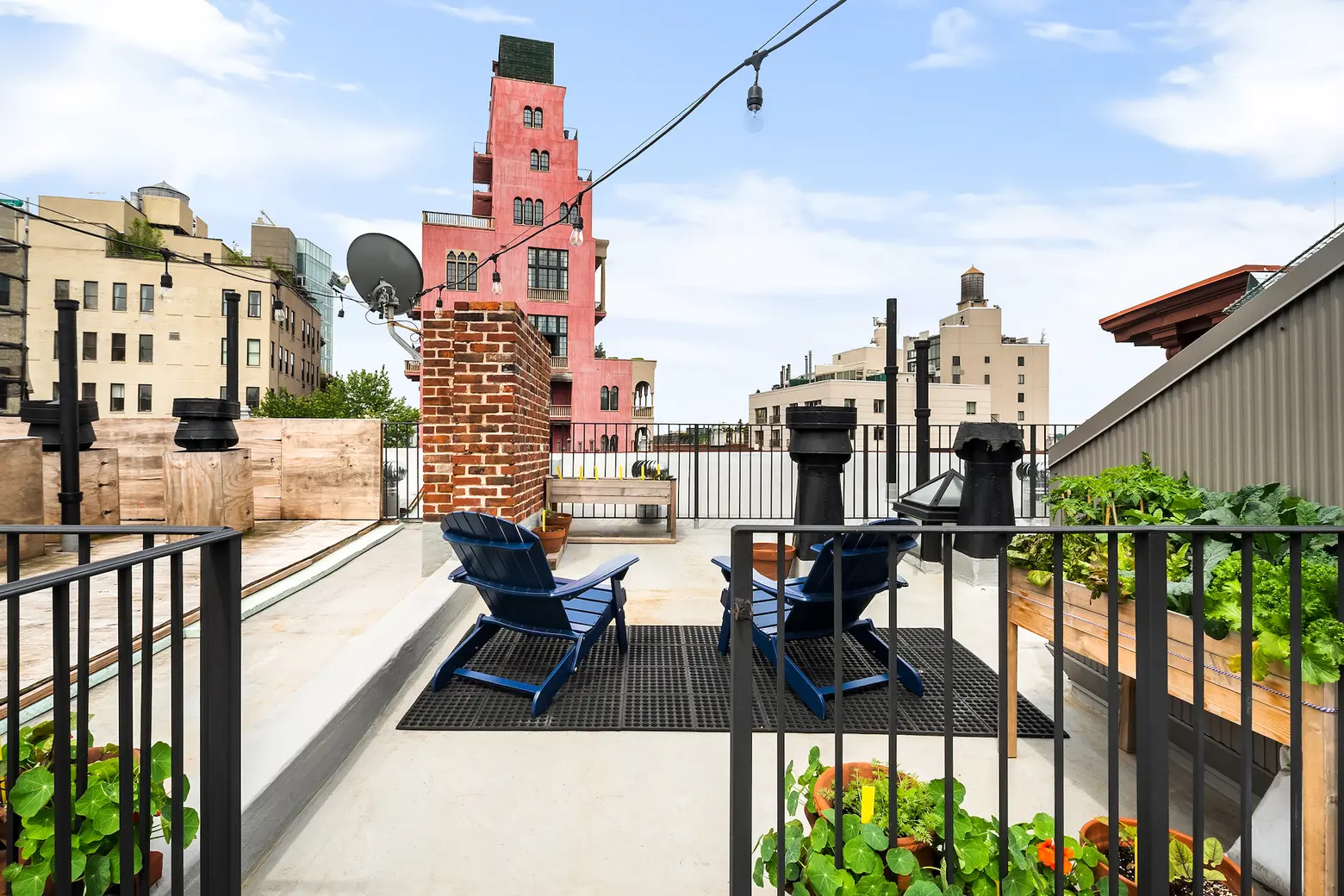 The co-op is in the heart of the neighborhood between Perry and West 11th Streets. It's just a block from Hudson River Park, a few blocks from Abingdon Square, and right near all the iconic West Village spots like the White Horse Tavern and Magnolia Bakery. In addition to the beautiful courtyard, the building has a rooftop with a seating area and well-kept garden.
[Listing details: 715 Washington Street, Unit 3 at CityRealty]
[At Compass by Henry Hershkowitz, Heather McDonough Domi, and Jonathan Meiselman]
RELATED:
Listing photos by Krisztina Crane at Evan Joseph Images