$4.25M Forest Hills Mansion Has Multiple Personalities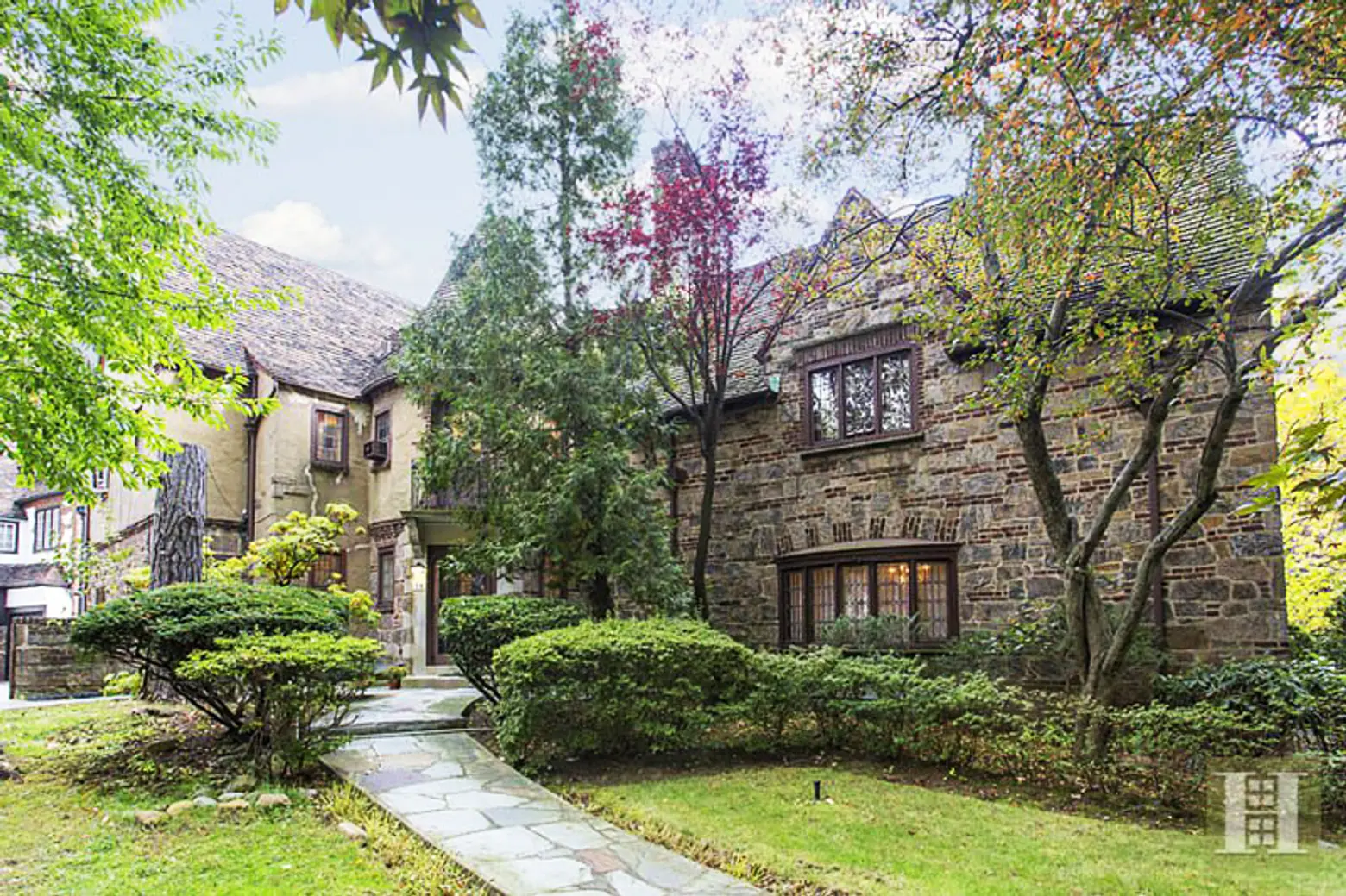 Check out this Tudor mansion at 70 Greenway South in Forest Hills Gardens. This Queens enclave is home to some of the finest–and most magnificent–freestanding Tudor homes in all of New York, and the neighborhood's quiet and winding streets feel way more like a suburb than most of the city. This house, according to the listing, was "awarded First Prize for excellence in design and civic value in 1929." While we couldn't find more details on the award, it sure sounds fancy– there's even a plaque up on the facade.
The exterior is really impressive, with inlaid stone, a turret above the entryway, and a highly-pitched roof. You also can't go wrong with a yard and a stone walkway out front, with another yard and two-car garage in back. But inside, this house is having an identity crisis. It's medieval with a hint of…something.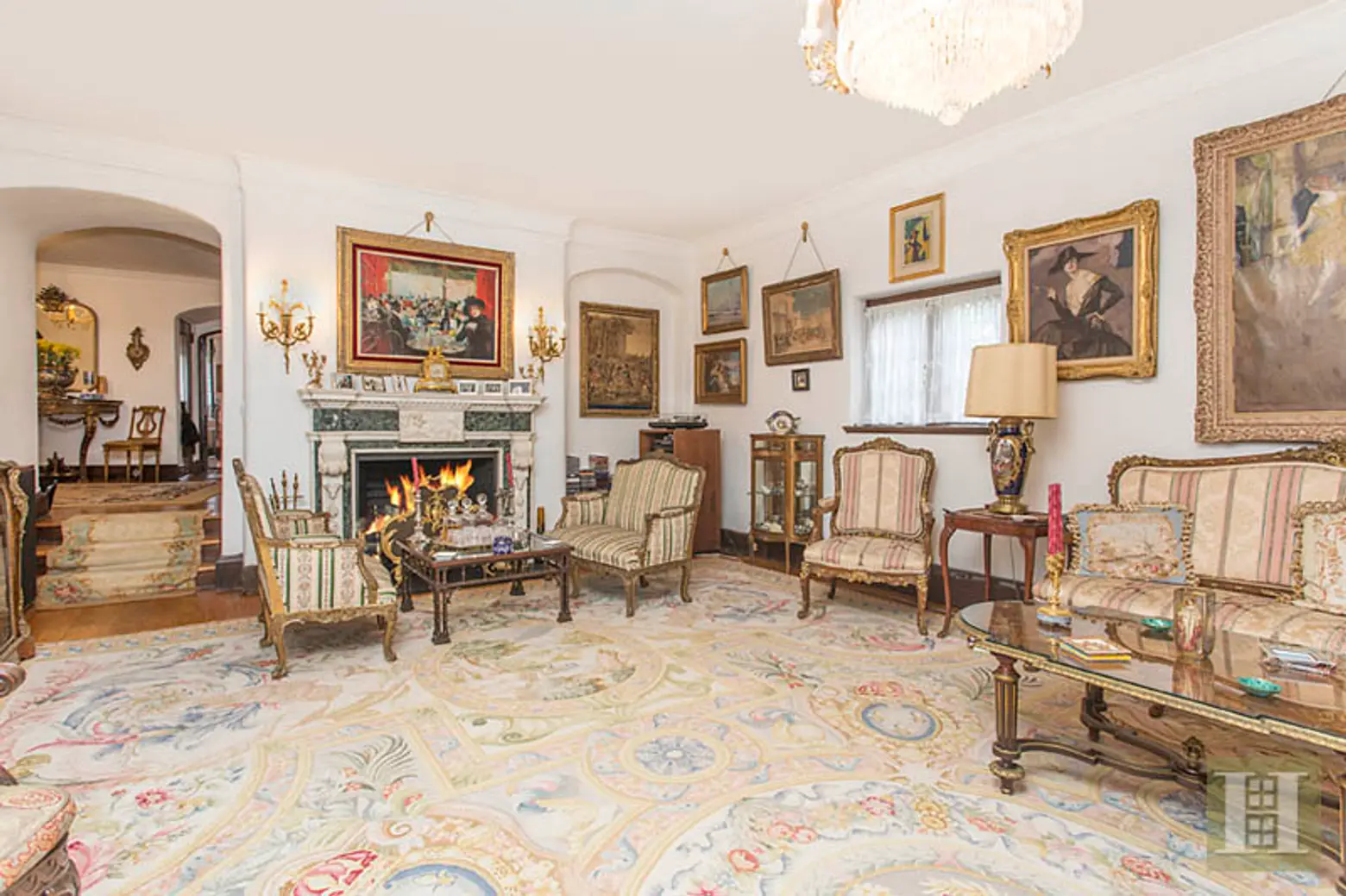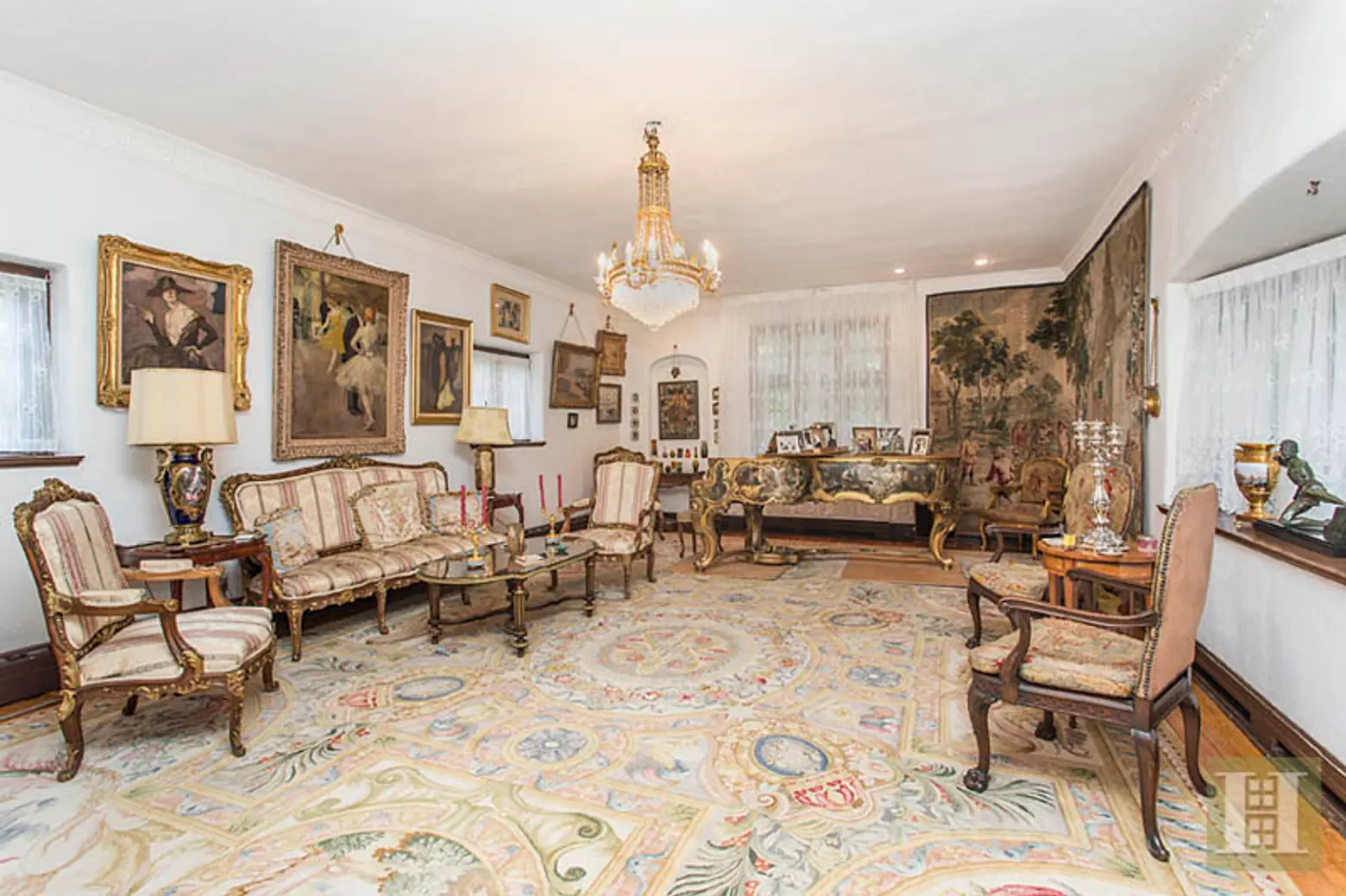 As you might guess, there's plenty of space inside this three-story home. You walk into a step-down living room, which has three windows and a wood-burning fireplace. There's almost a medieval vibe to the detailed mantlepiece, furniture and artwork. And talk about an impressive rug!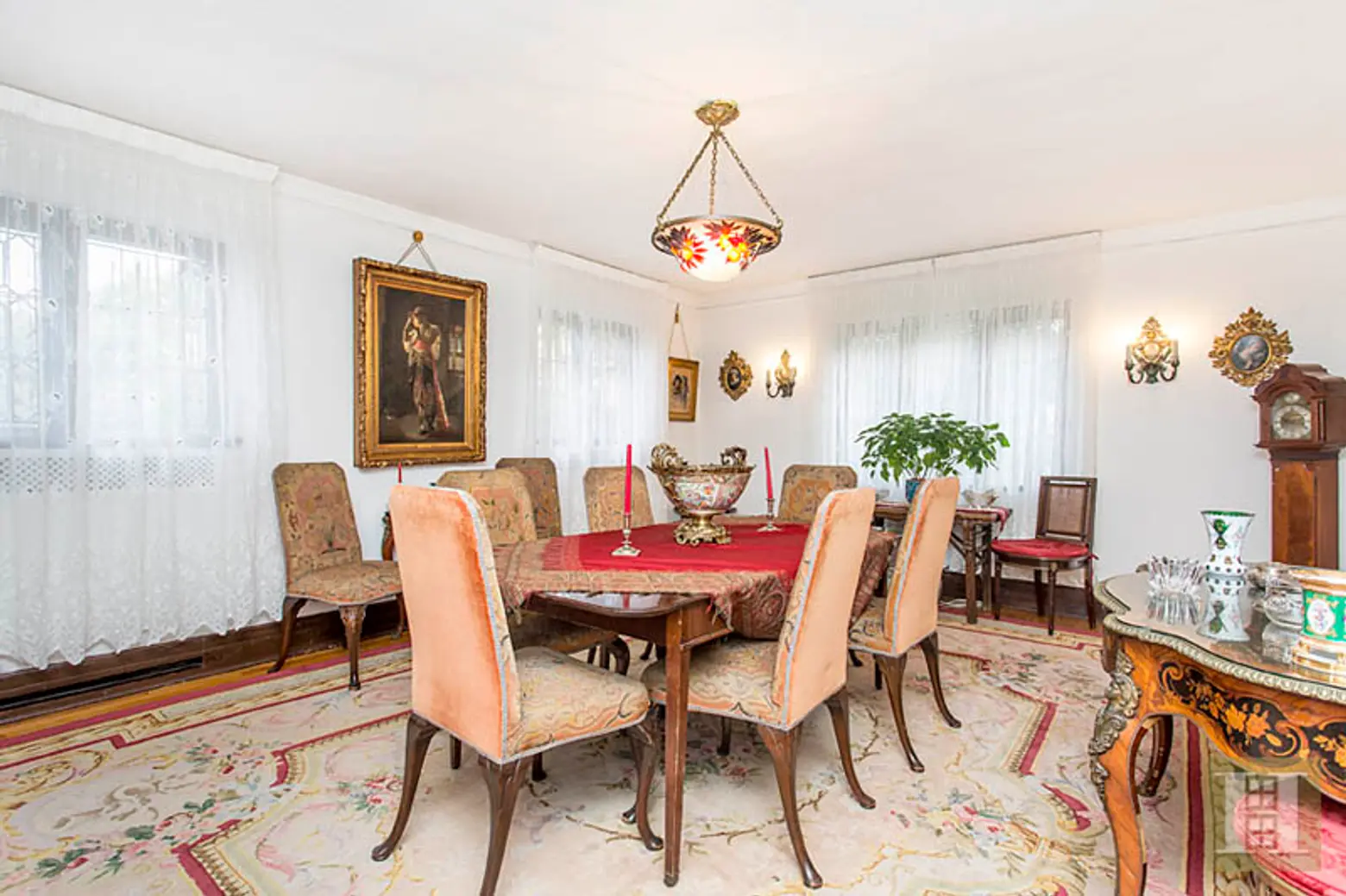 Walking from the living room to the back of the first floor you'll enter a formal dining room (and another nice rug!).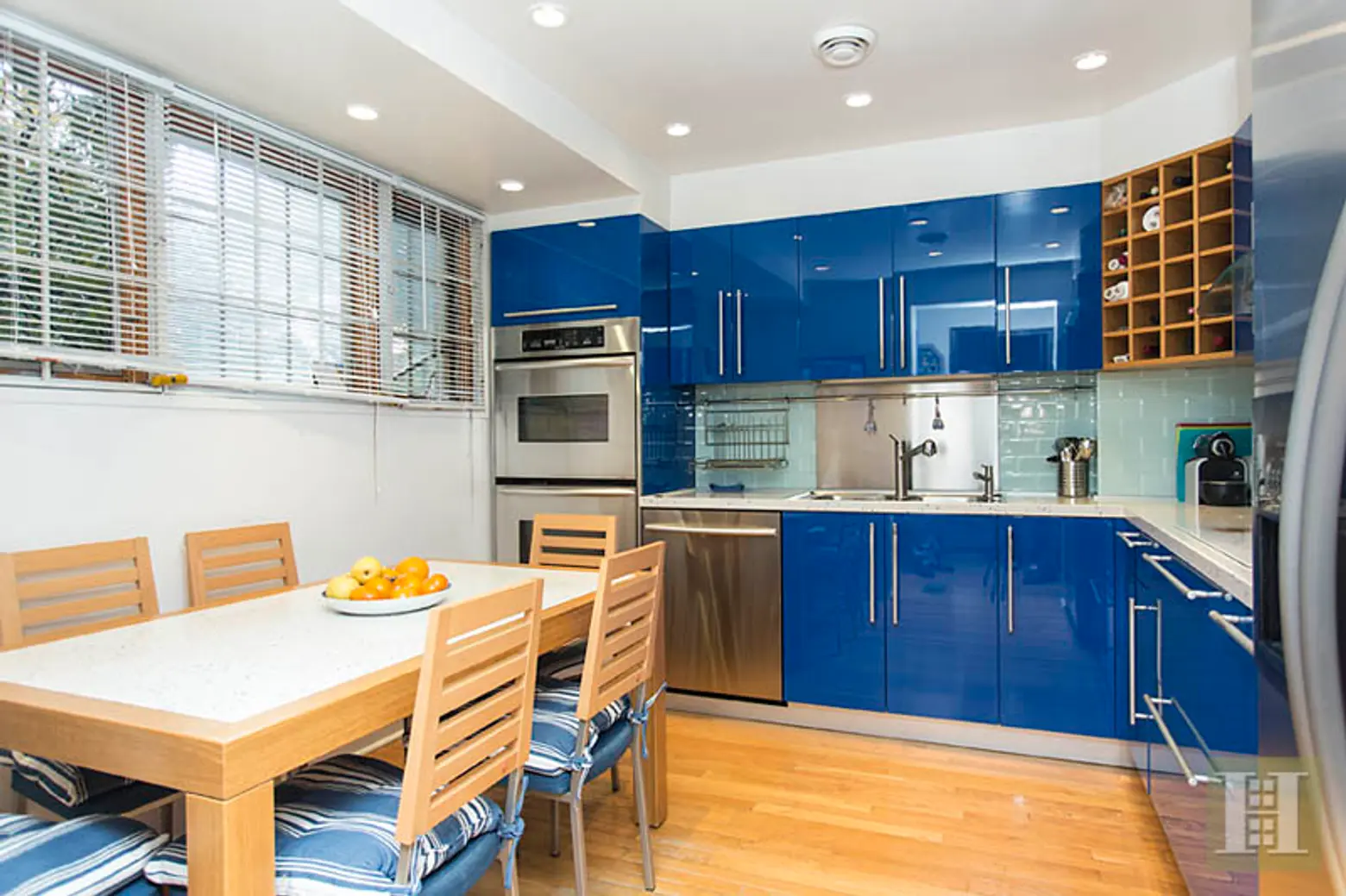 Connecting the living and dining rooms is one of the kookier kitchens we have ever seen in NYC real estate. Shiny blue cabinetry, stainless steel appliances, and recessed lighting…the only word we have for all that is interesting. You'd never guess this is the kitchen of a Tudor house with a decidedly medieval interior.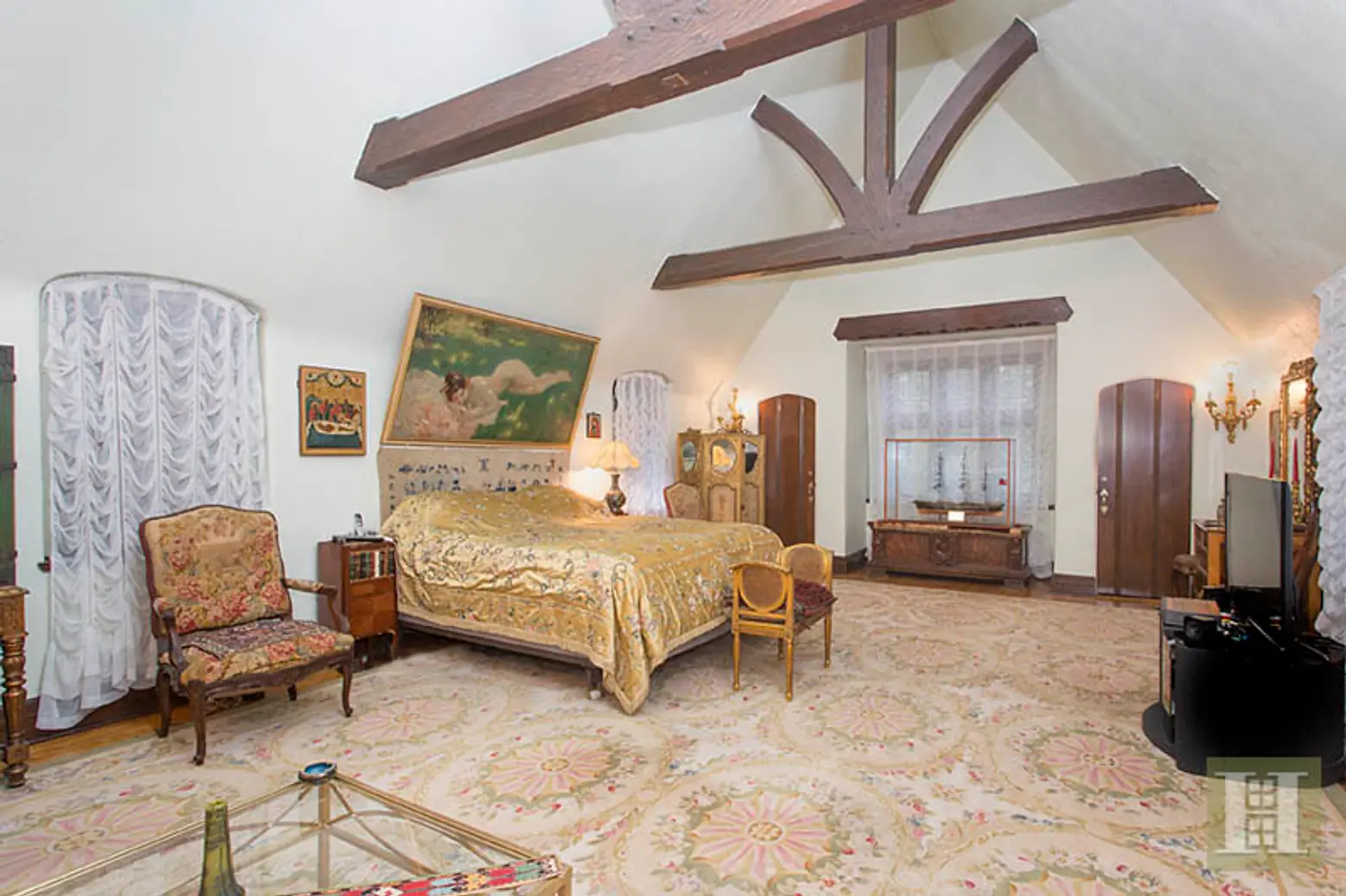 On the upper two floors, there are five bedrooms, a den with a balcony, a study and tons of closet space. The massive master bedroom has two closets. In here: more rugs, more artwork, and some striking wood ceiling beams underneath the pitched roof.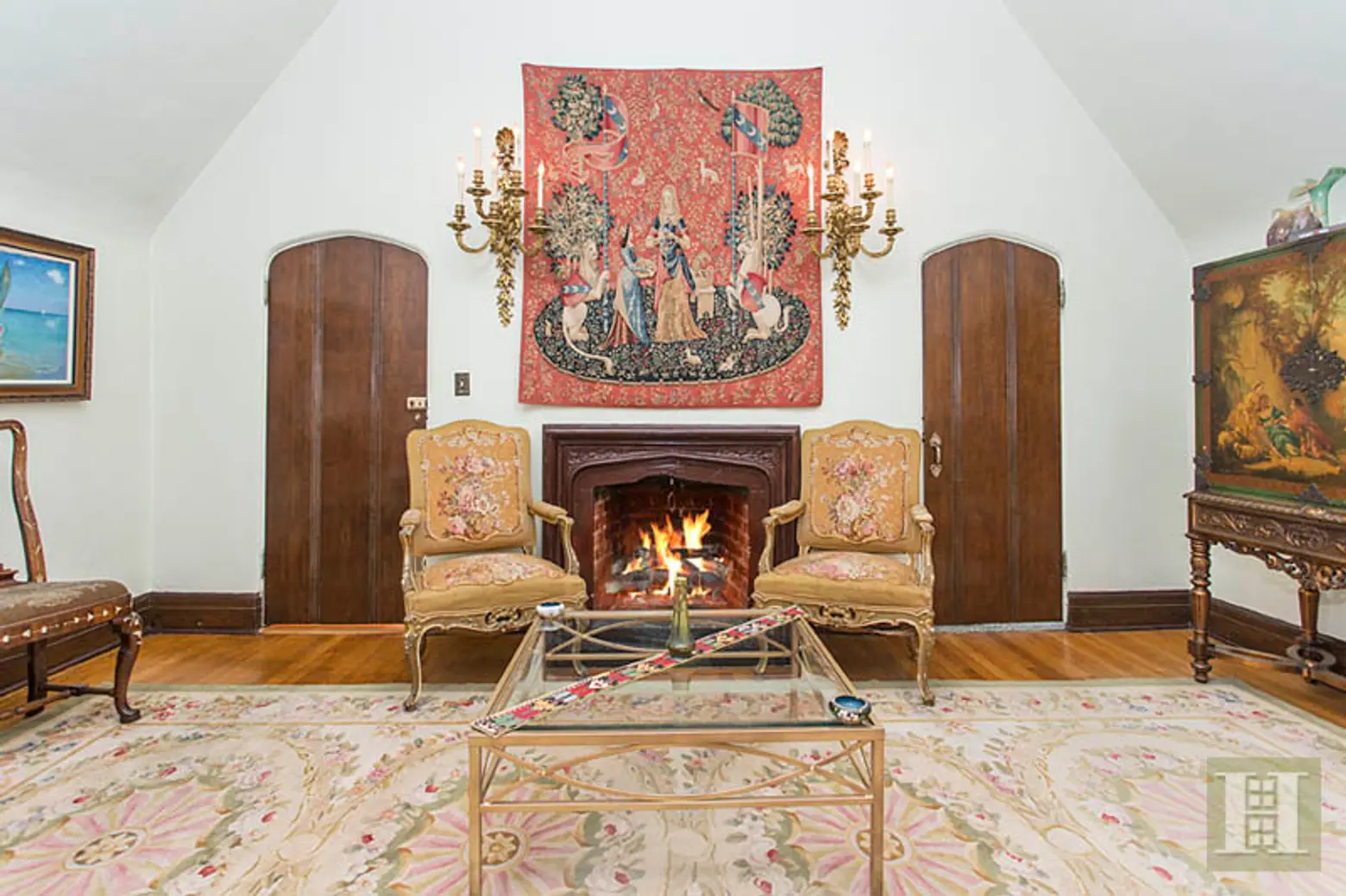 The master bedroom also has its own wood-burning fireplace, which looks good against those original wood doors. Medieval indeed! It feels like you've been transported to a European castle, not a mansion in Queens. So which look do you prefer: the Tudor facade, the old world European interior, or the oddness in that kitchen? One thing's for sure –you're getting a whole lot of personality for $4.25 million.
[Listing: 70 Greenway South by Astrid Pillay for Halstead]
RELATED:
Photos courtesy of Halstead