$22M Upper East Side townhouse has a teak media room, mid-century solarium, and neon accents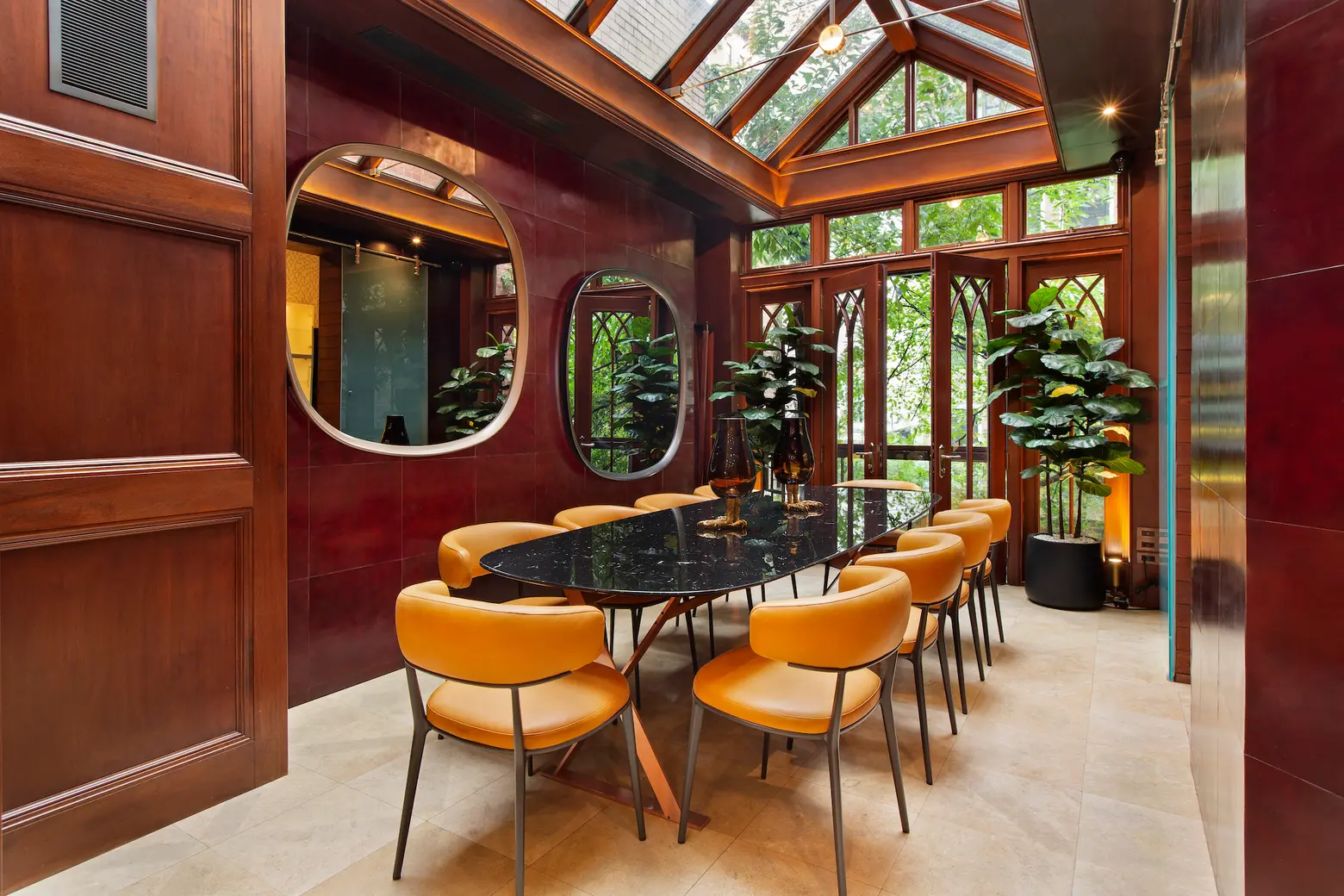 Listing photos courtesy of Douglas Elliman
Try as we might, it's really impossible to classify the style of this Upper East Side townhouse, currently on the market for $22 million. The five-story home is filled with contemporary decor like neon light art and leather flooring, but also has classic architectural elements running throughout. Then there are all the outliers–an all-teak media room, a prairie-style solarium, and an Ipe garden. Located at 48 East 81st Street, it's just a block from Central Park and the Met.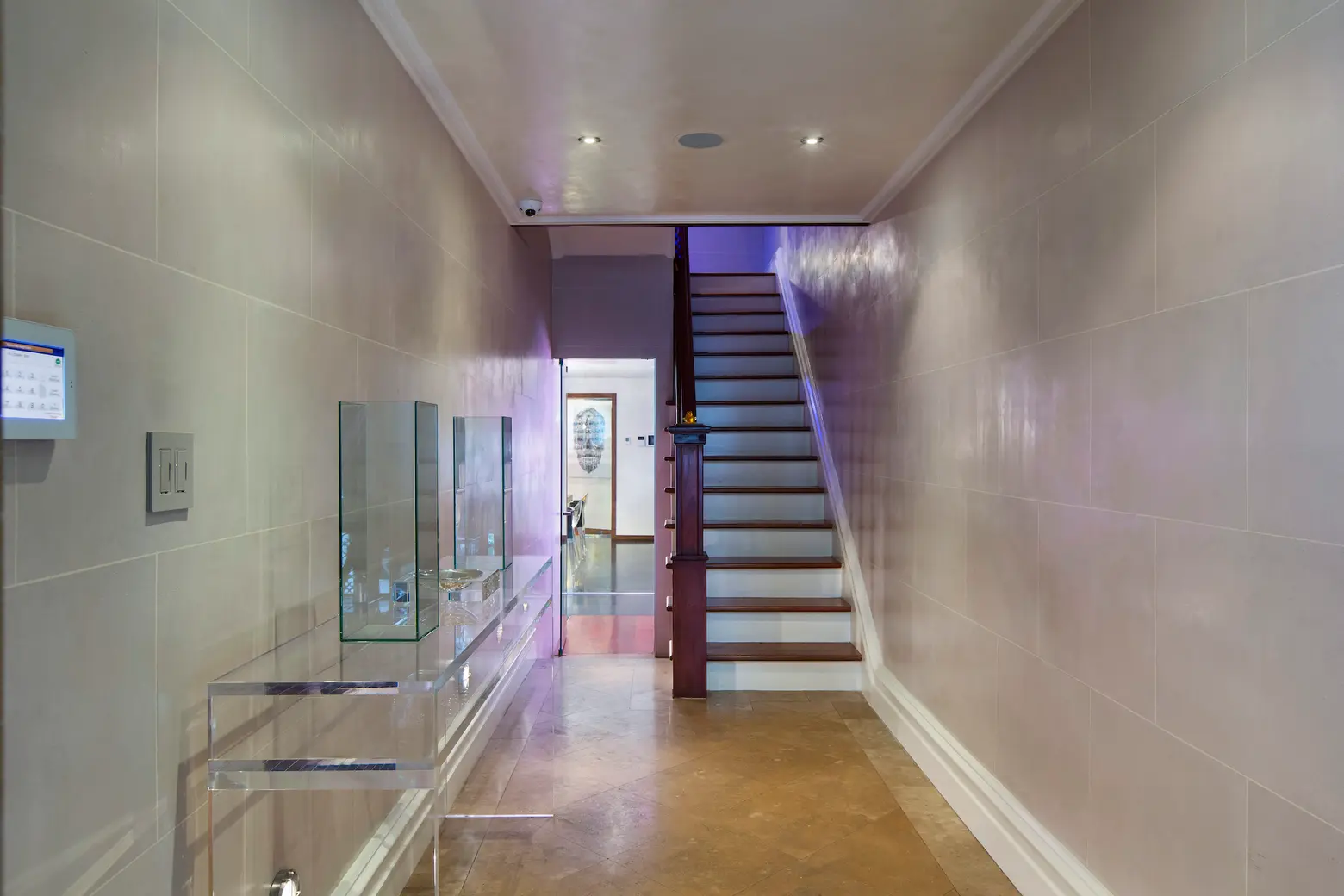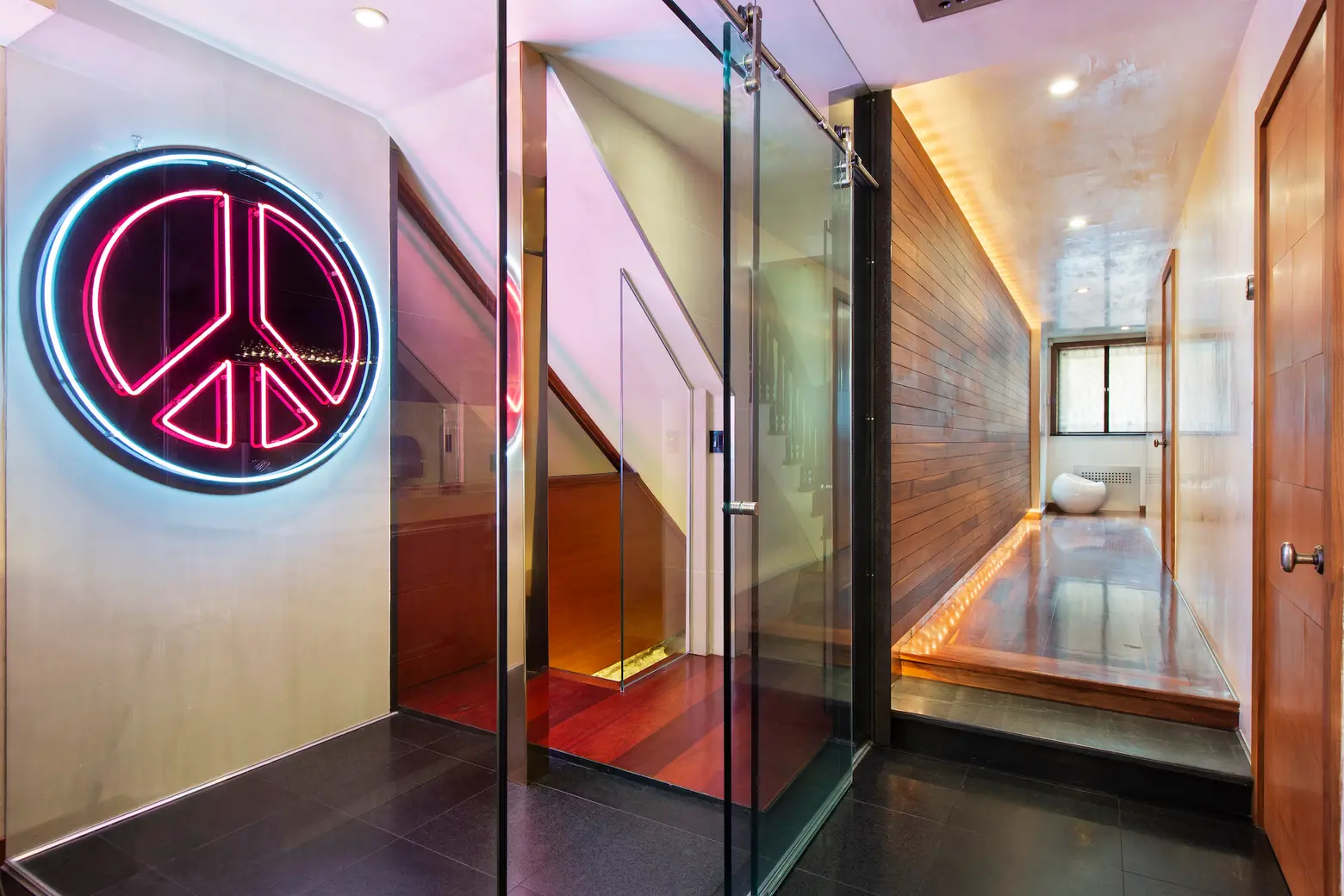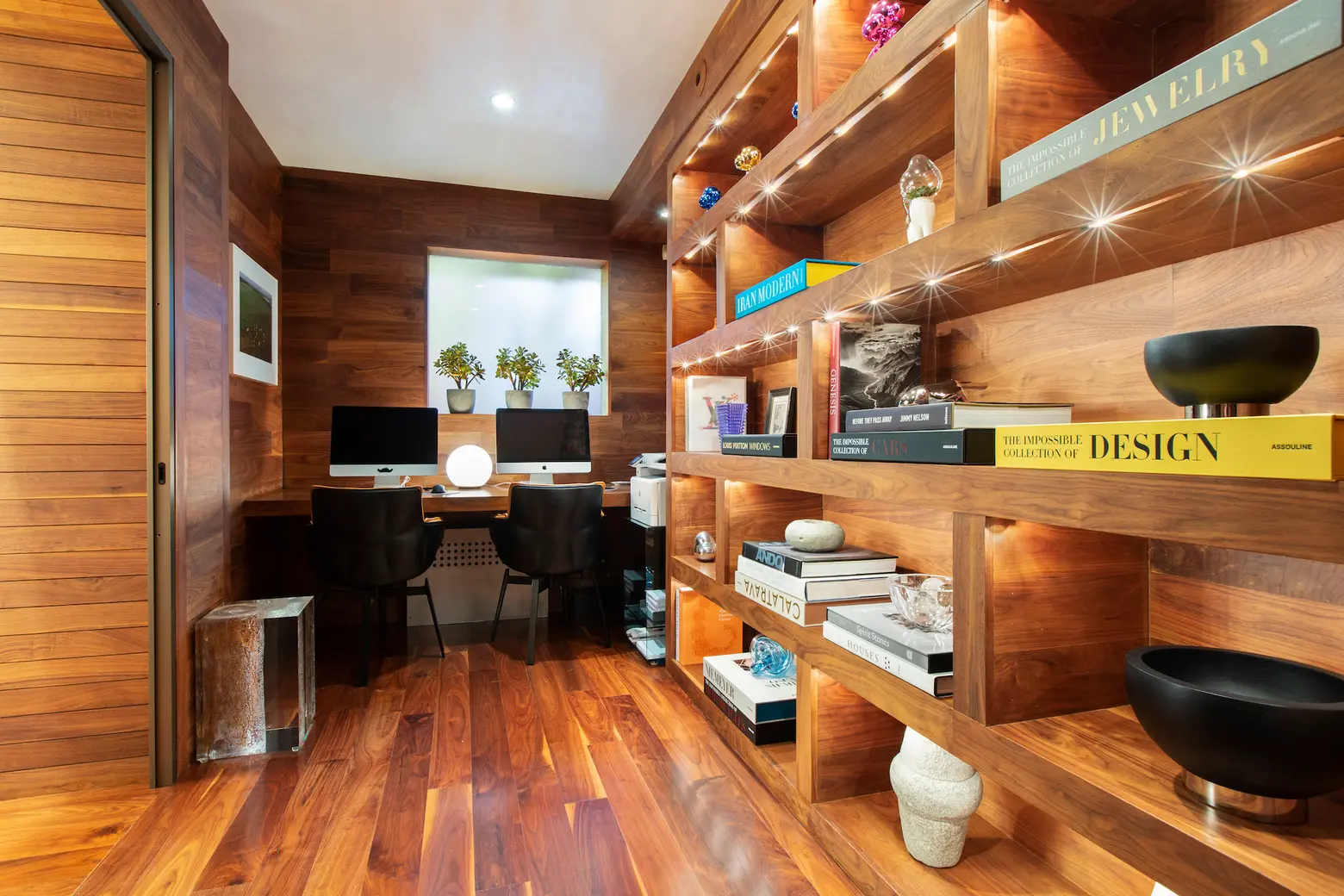 Enter on the first floor into a long entry hallway that takes you back to the kitchen and den. There's an office with an en-suite bathroom in the front of the house and a modern, wood-paneled study in the rear. Throughout the home, you'll find imported South African wood floors, Venetian stucco walls, and hand-run plaster moldings.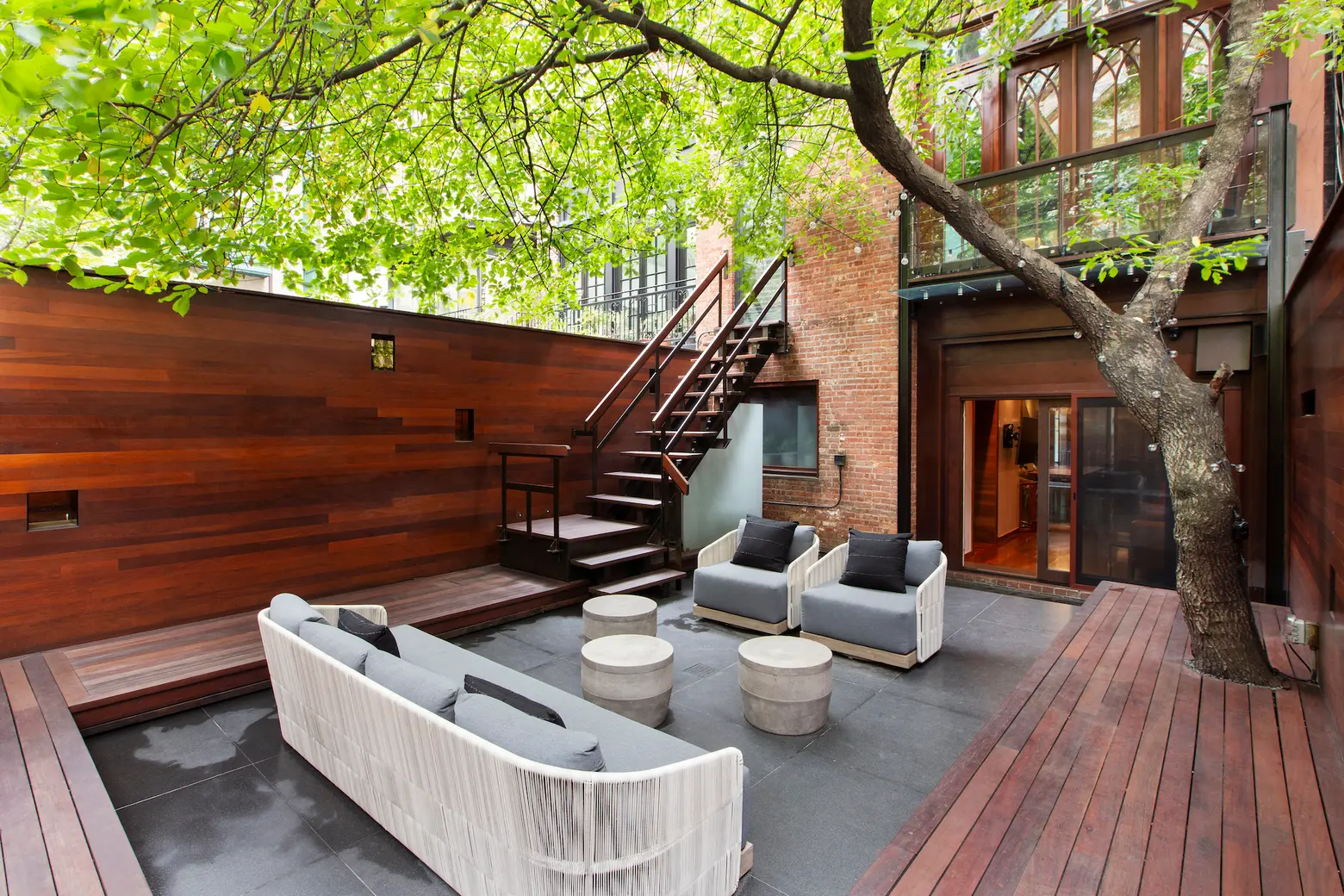 Off the kitchen/den is the rear garden. Ipe decking surrounds a semi-sunken seating area situated on bluestone tiles. A gorgeous old tree provides a canopy over the yard.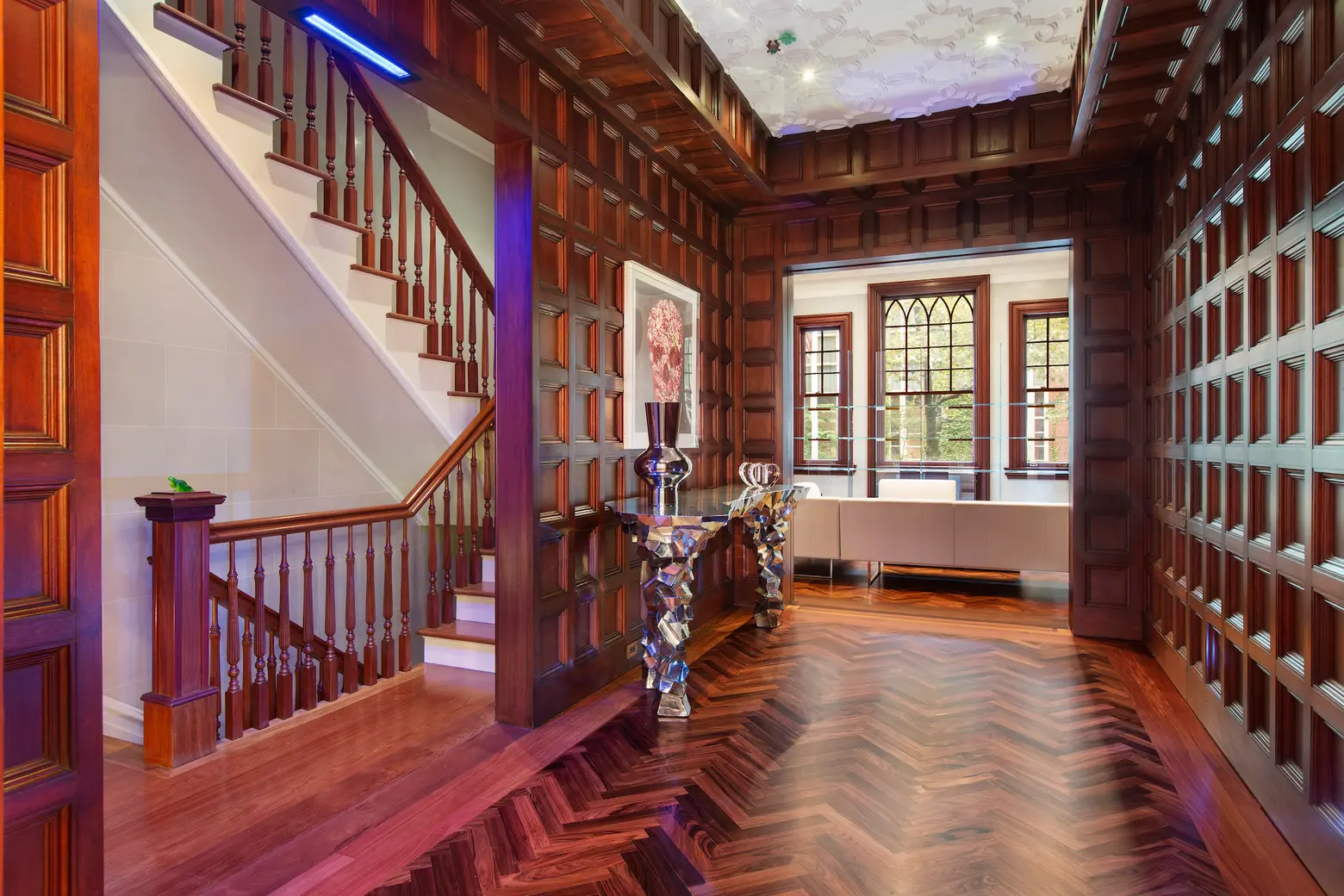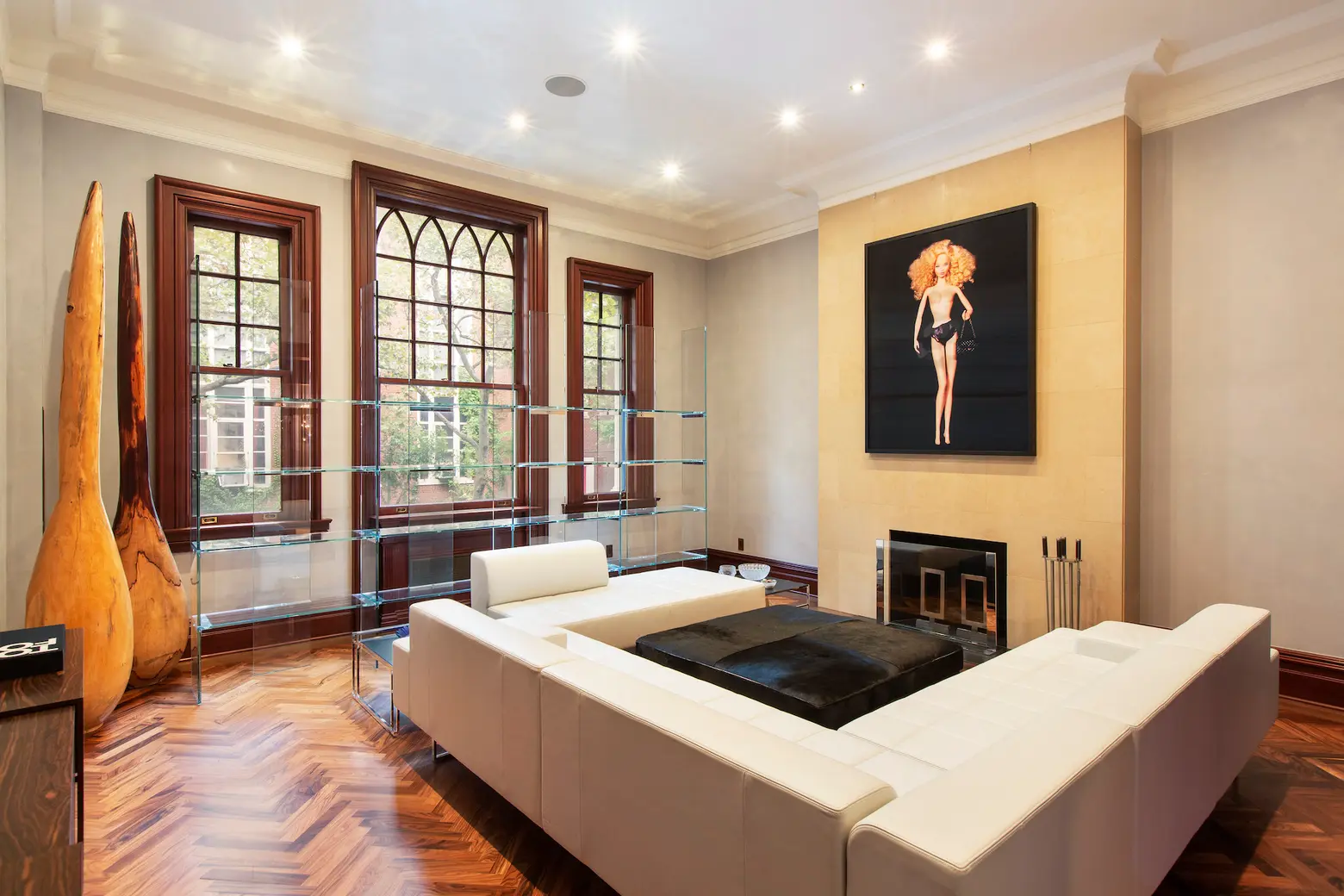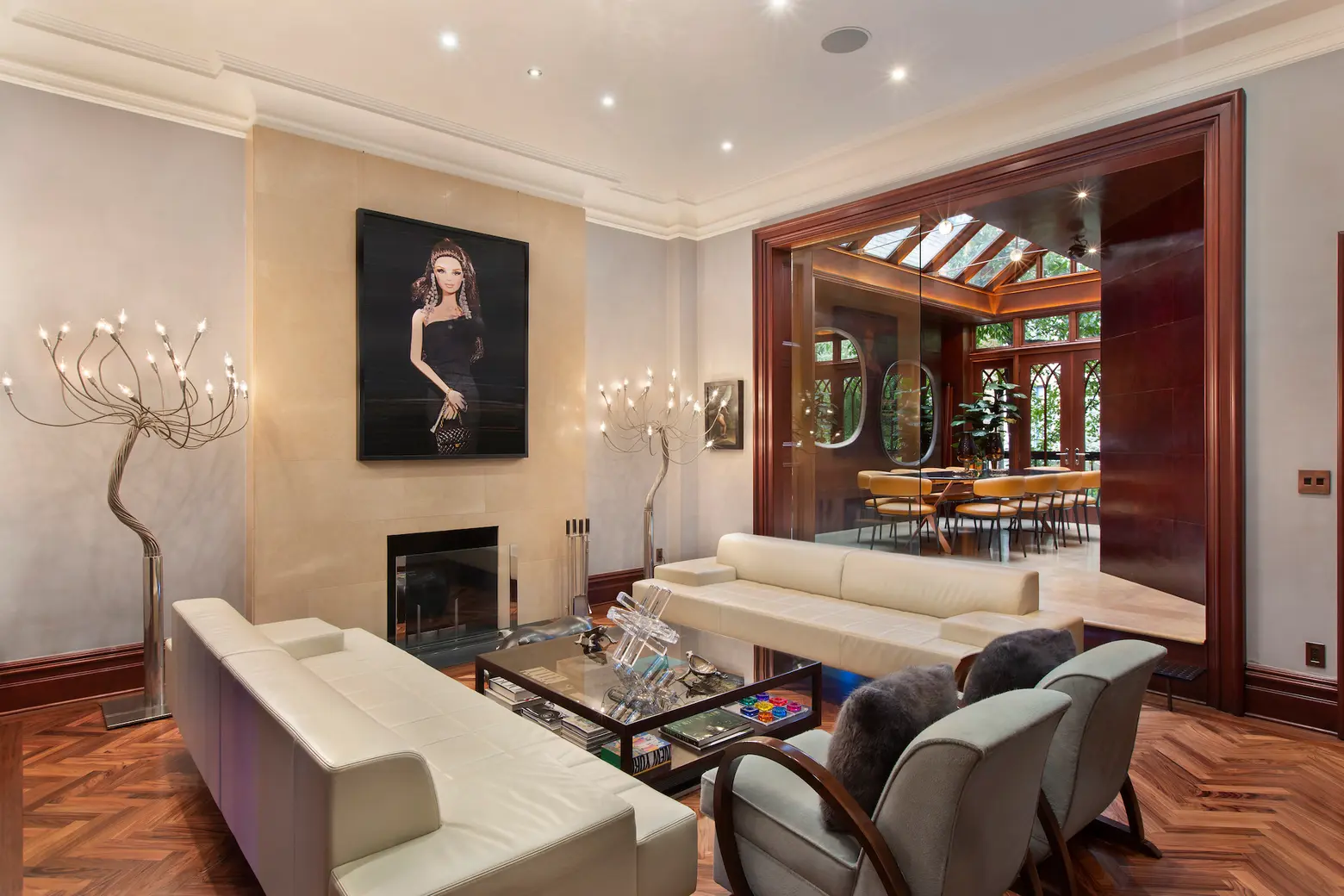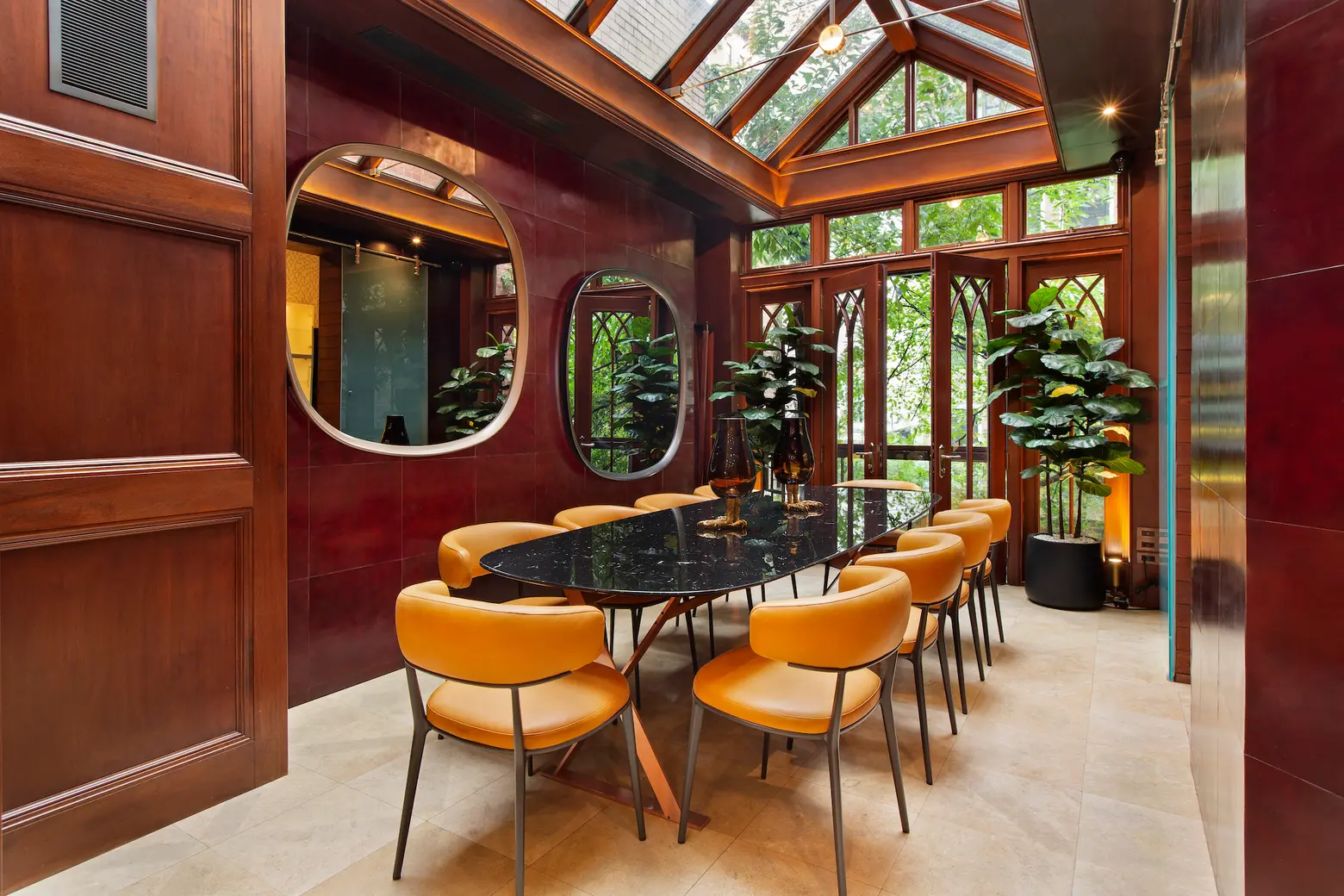 The second floor opens into a gallery, adorned with wood coffered walls. On either side of the gallery are two living rooms, the rear of which opens into a dining room conservatory with a small terrace. This unique space has a peaked sky-lit ceiling and geometric paneling that give it a very mid-century-modern feel. There's a second, smaller kitchen off the dining room.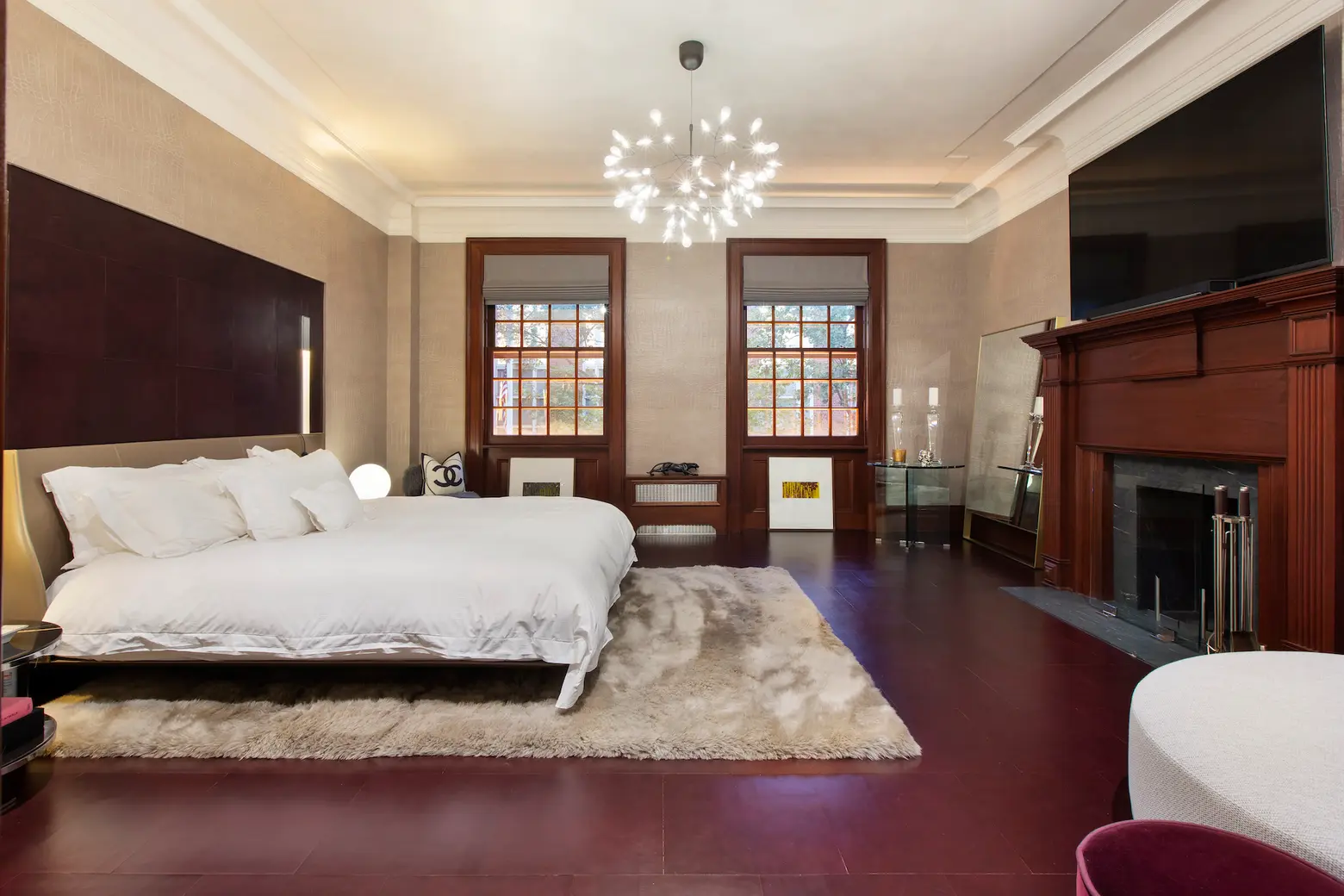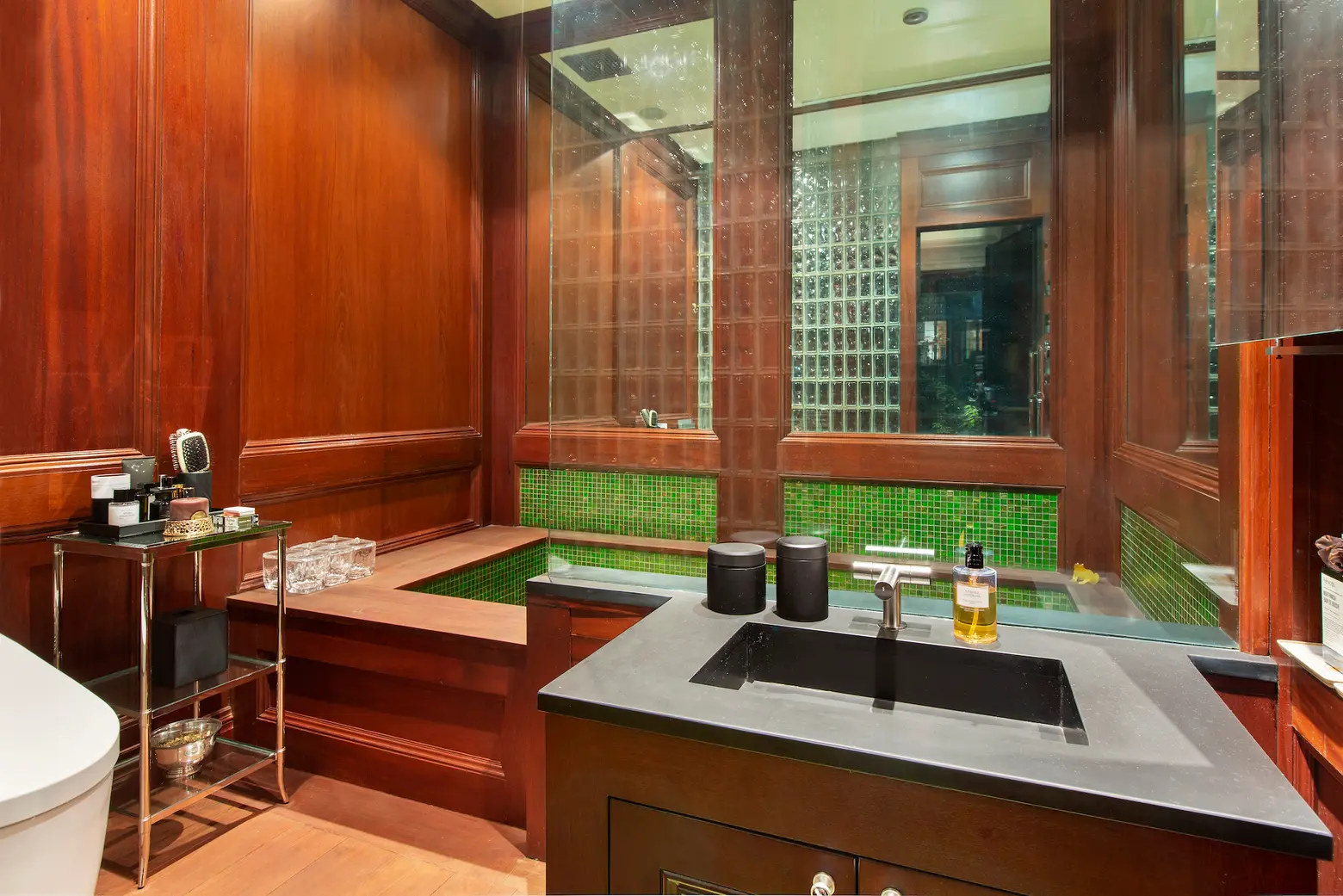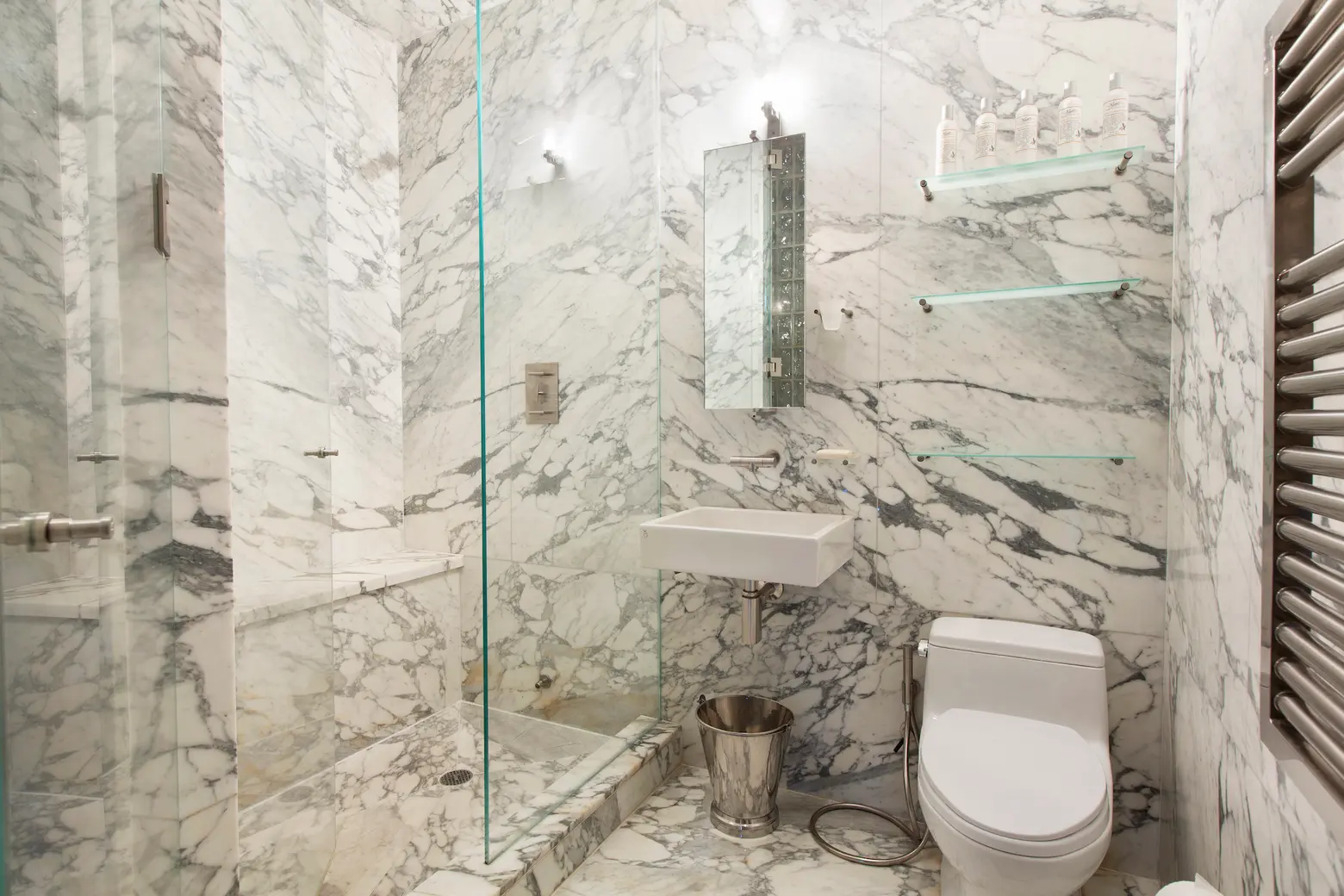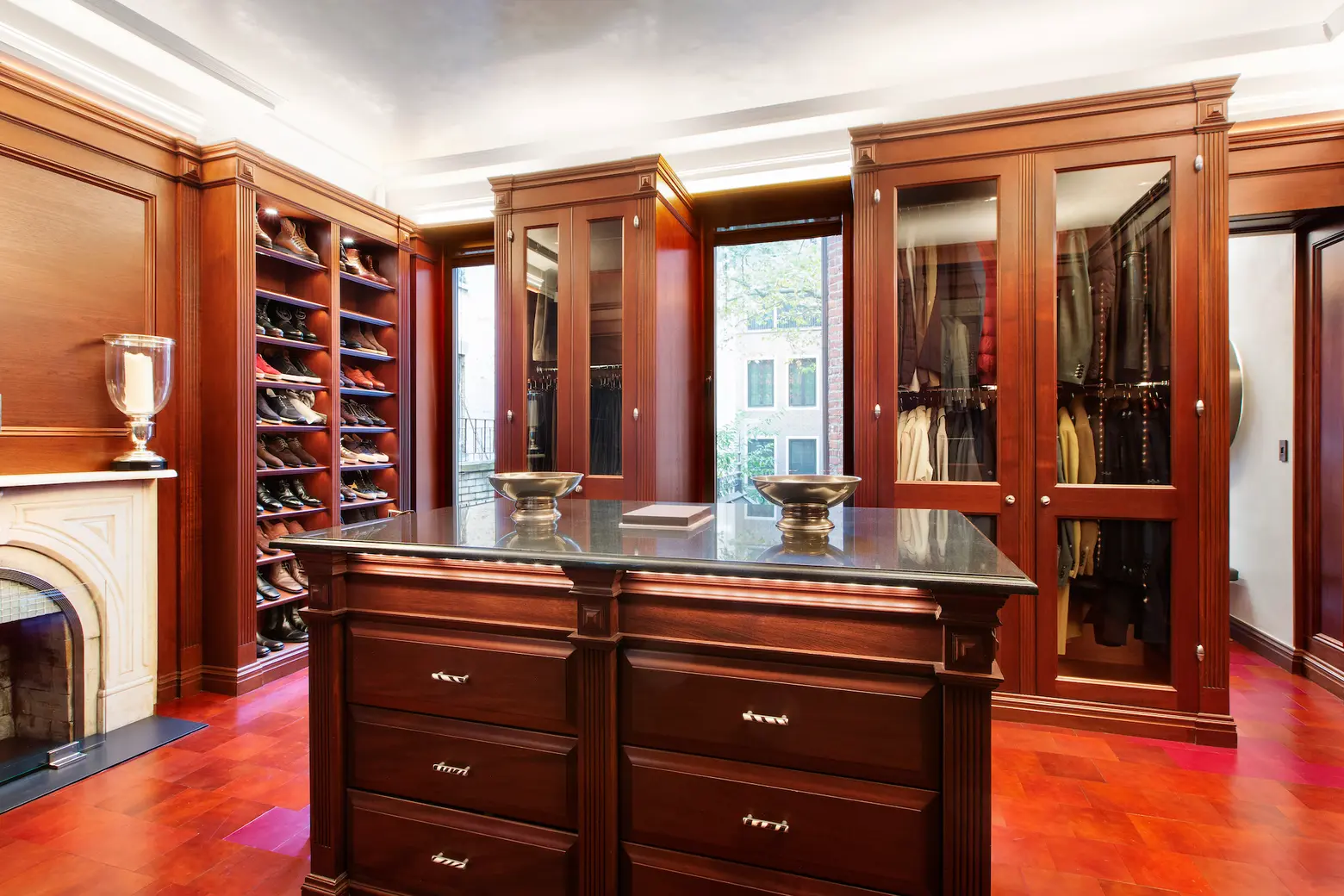 The third floor is entirely devoted to the primary bedroom suite. The bedroom, complete with leather flooring, faces the street. In the center are two separate bathrooms, and in the rear is a massive, custom dressing room.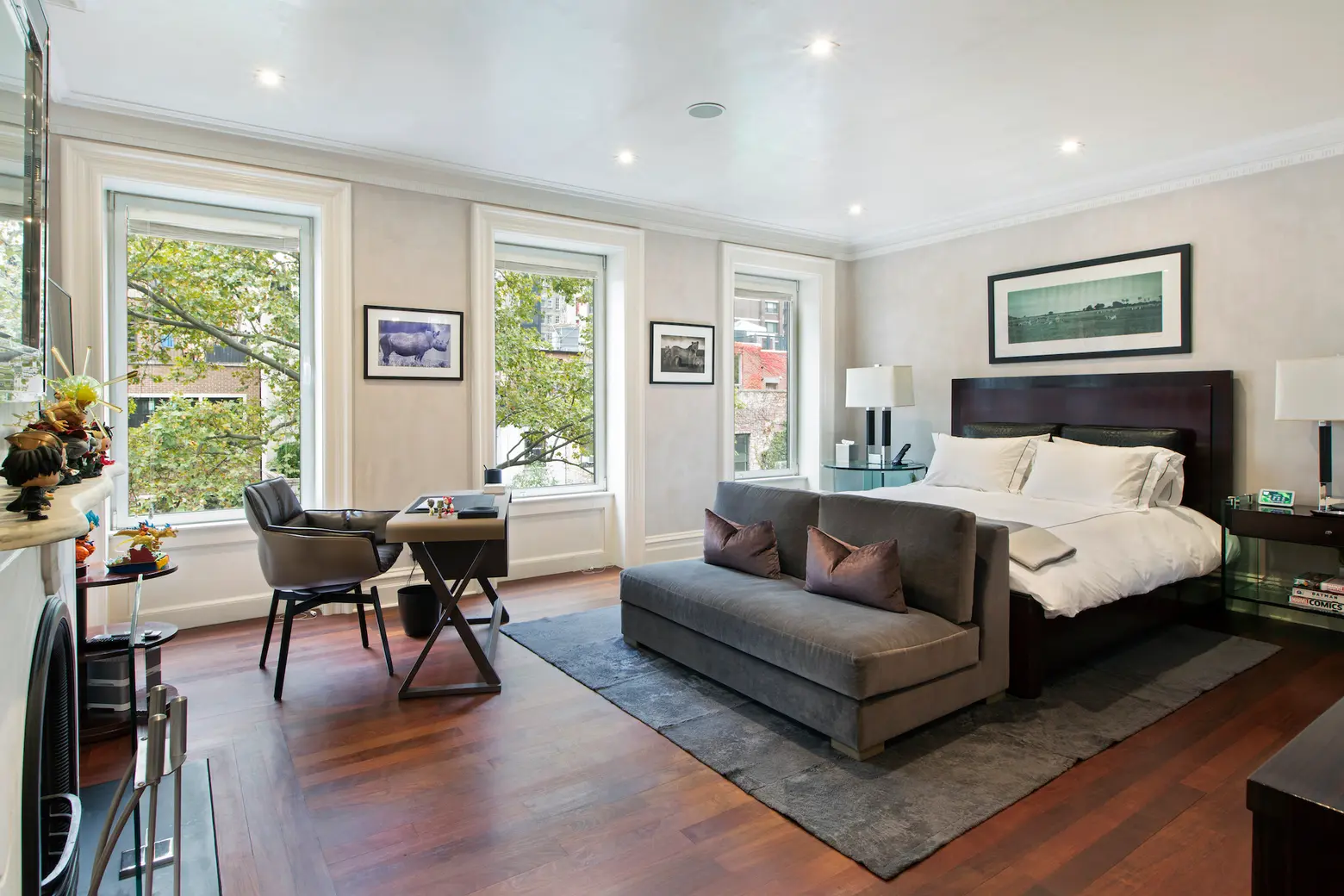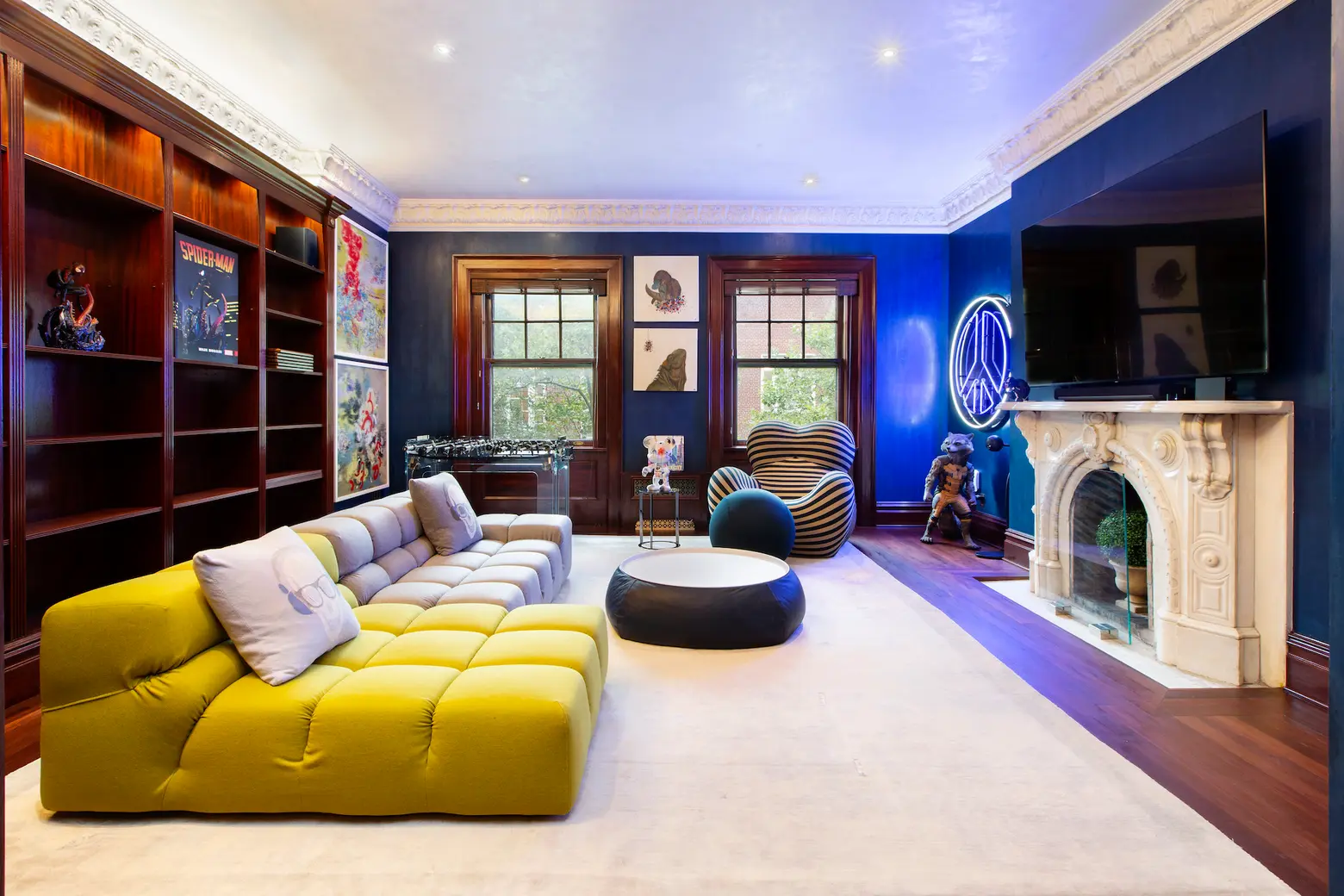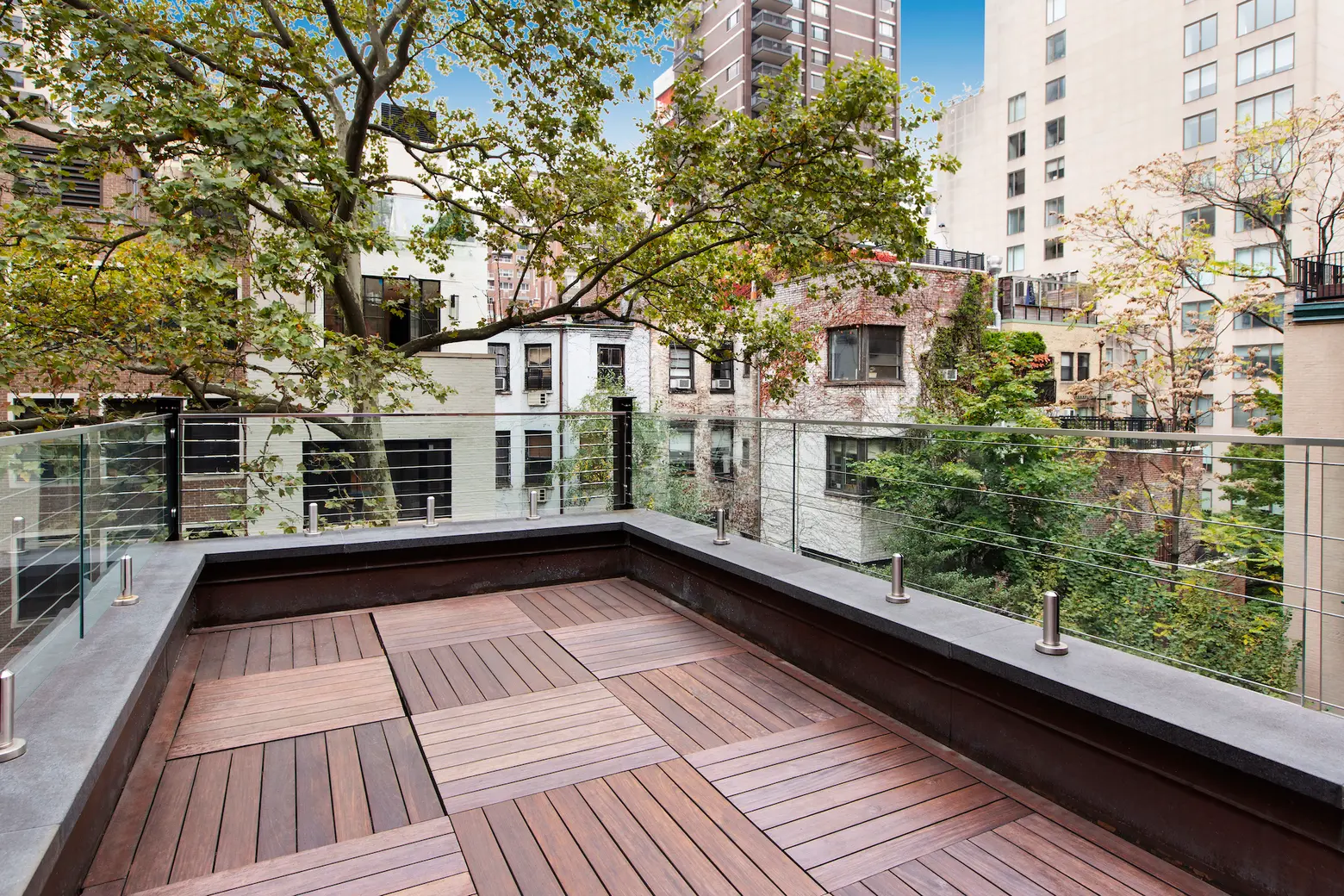 On the fourth floor, the larger bedroom has been set up as a library. It has a walk-in closet and an en-suite bathroom. There's another large bedroom and a smaller bedroom that leads to a rear deck.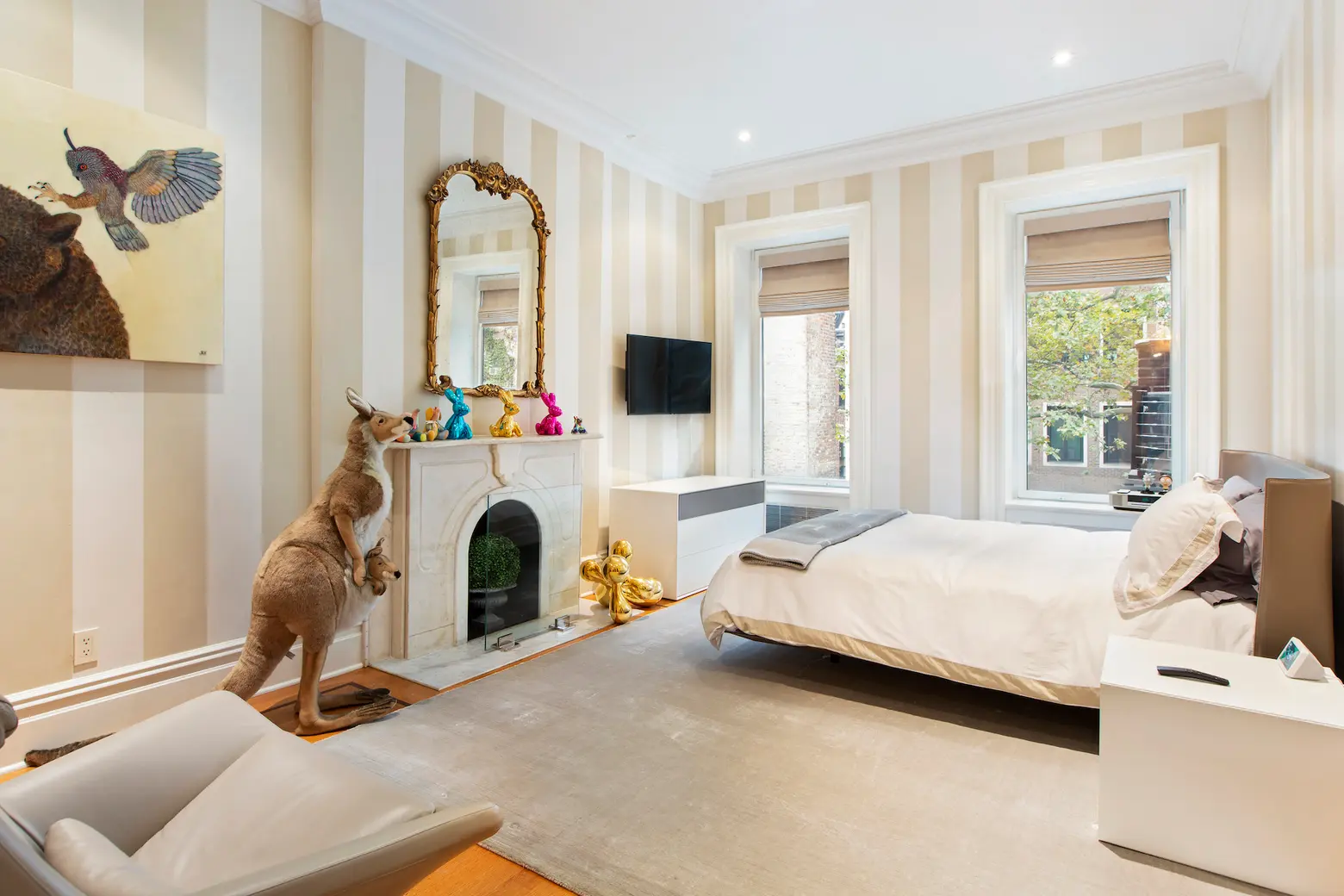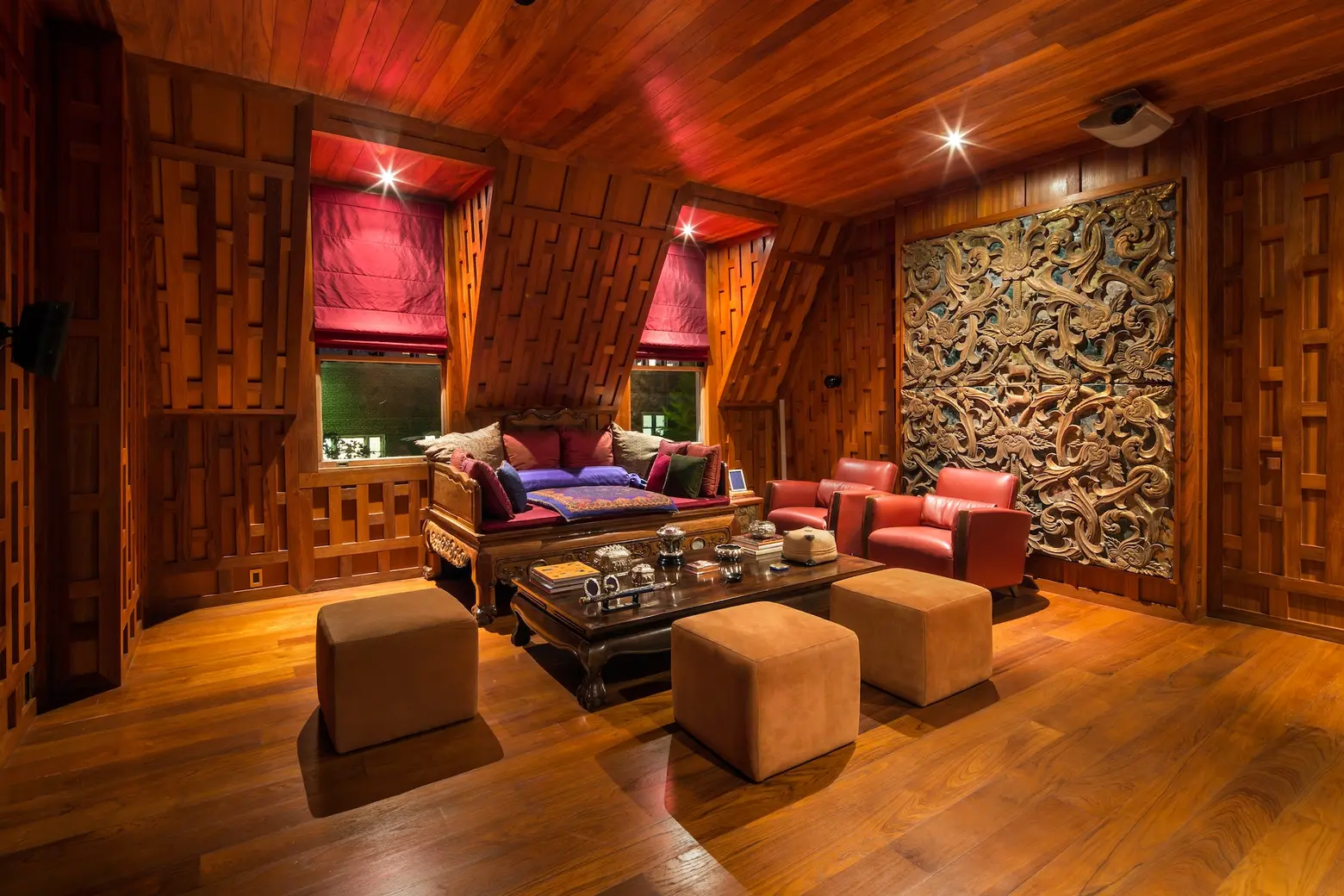 The fifth floor holds another bedroom and an all-teak media room that's been transformed into a zen oasis.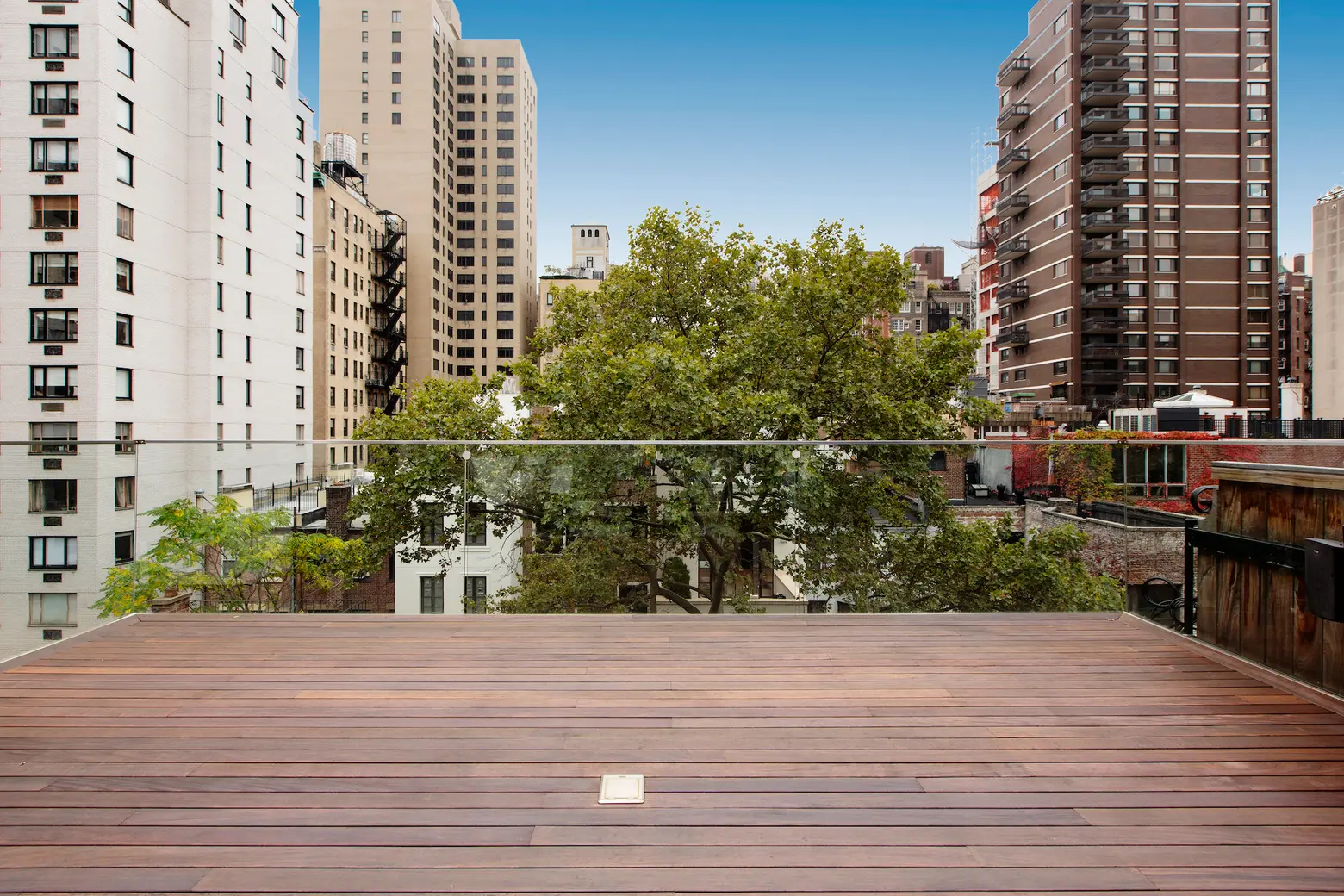 The Ipe roof deck overlooks the townhouses of the Upper East Side. And finally, the basement level has storage space, a laundry room, a dog wash station, and a wine cellar.
The 7,433-square-foot home was newly renovated and rebuilt and comes with top-of-the-line lighting, security, and audio/visual systems.
[Listing: 48 East 81st Street by Allison Chalfin of Douglas Elliman]
RELATED:
Listing photos courtesy of Douglas Elliman