100+ community gardens in NYC will open to the public this weekend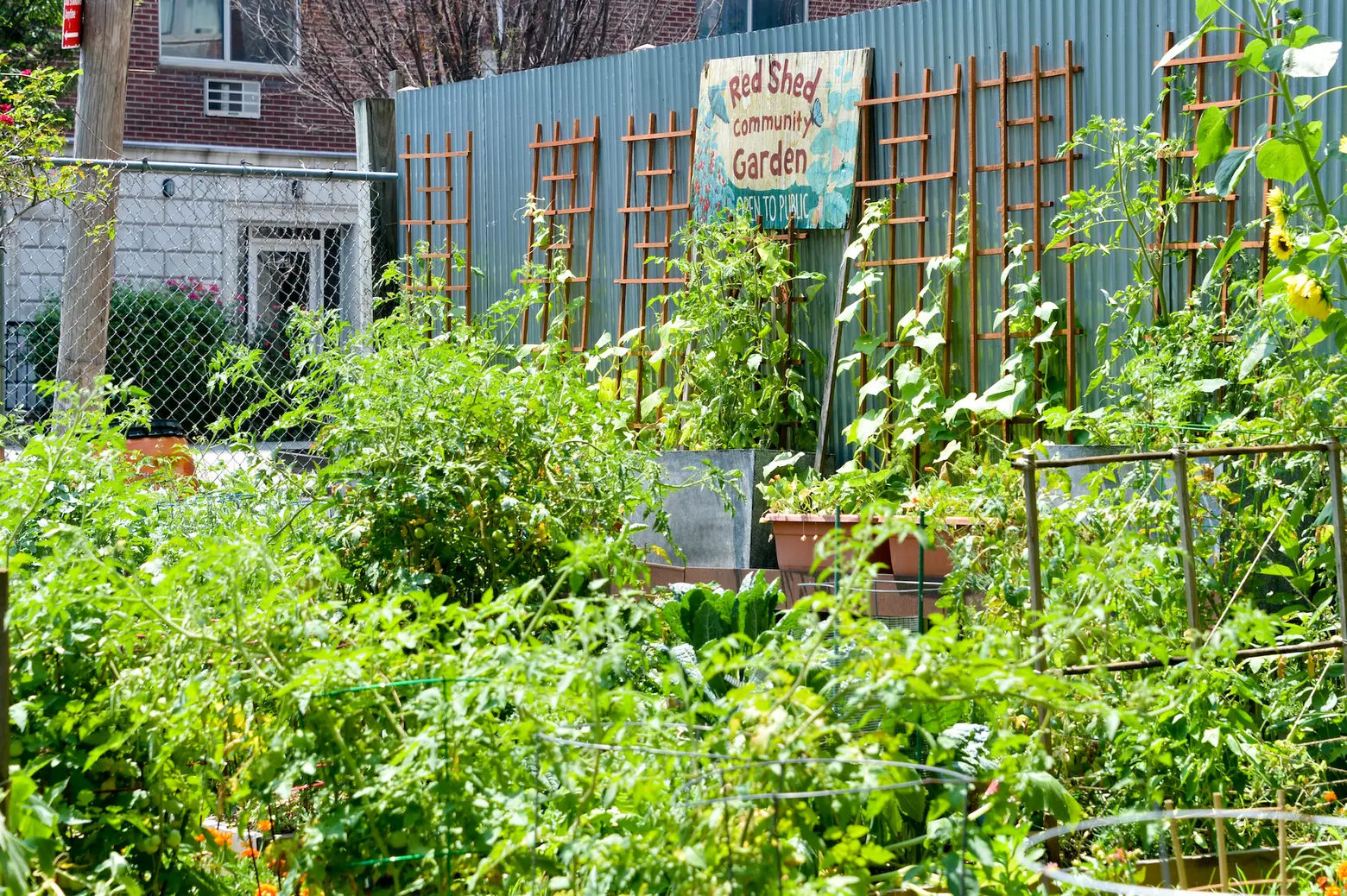 Image courtesy of Daniel Avila / NYC Parks
More than 100 community gardens across New York City are opening their gates to the public this weekend. Hosted by GreenThumb, the largest community garden program in the country, the sixth-annual Open Garden NYC invites New Yorkers to participate in fun, free, and eco-friendly activities, explore lush landscapes, and learn about the local gardens in their own neighborhood. Open Garden NYC will take place rain or shine on Saturday, June 3, and Sunday, June 4.
The event helps introduce the community to their local gardens, which are in need of more volunteers to plant flowers, host events, and maintain community spaces, among other tasks.
Activities planned for the Open Garden event include environmental education workshops, garden tours, cultural programs, arts and crafts, exercise classes, cooking demonstrations, and more.
One highlight is the Tri-Boro Gardens Bike Tour, a seven-mile cycling journey through Long Island City, North Brooklyn, and the Lower East Side that brings riders to GreenThumb community gardens around the city. The ride will take place on June 4 from 11 a.m. to 2 p.m., kicking off at the Smiling Hogshead Ranch at 25-30 Skillman Avenue in Queens.
GreenThumb hosted the first Open Garden NYC event in July 2018 in celebration of the gardening program's 40th anniversary. Since its creation in 1978, GreenThumb has provided programming and technical assistance to more than 550 community gardens across the city, which are managed by more than 20,000 volunteer community gardeners.
Learn more about Open Garden NYC, the participating gardens, and the various events taking place here.
RELATED: