Top 10 can't-miss events for NYC's Archtober 2017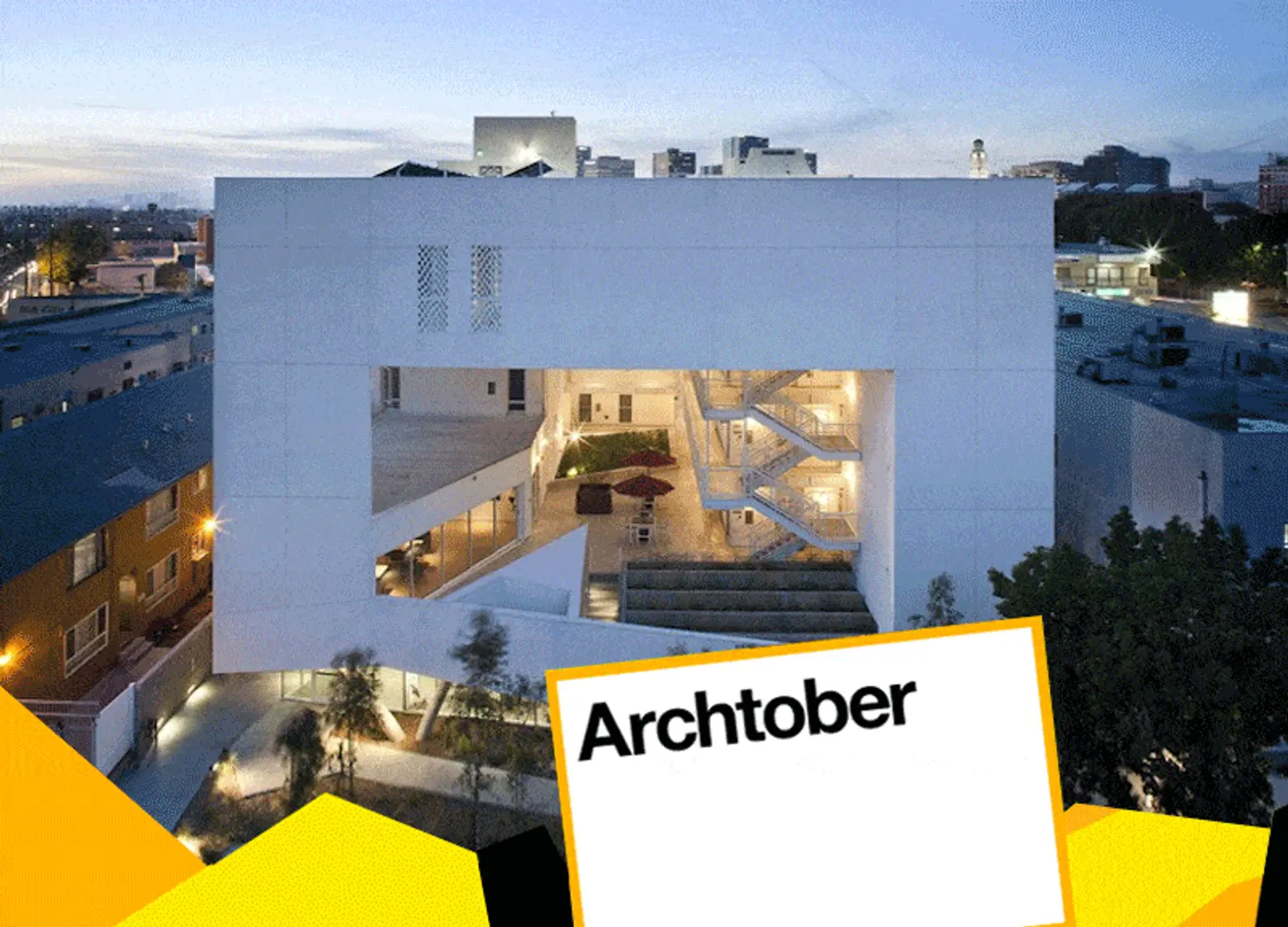 Archtober is New York City's annual month-long architecture and design festival of tours, lectures, films, and exhibitions taking place during October when a full calendar of events turns a focus on the importance of architecture and design throughout our city in everyday life. Organized by the Center for Architecture, in collaboration with over 60 partner organizations across the city, the festival raises awareness of the important role of design and the richness of New York's built environment. Now in its seventh year, Archtober offers something for everyone—from the arch-intellectual who wants to talk Jane Jacobs to the armchair architect with a thing for skyscrapers, parks or historic buildings—in the 100+ event roster. Ahead, 6sqft has hand-picked 10 don't-miss highlights in this year's program.
+++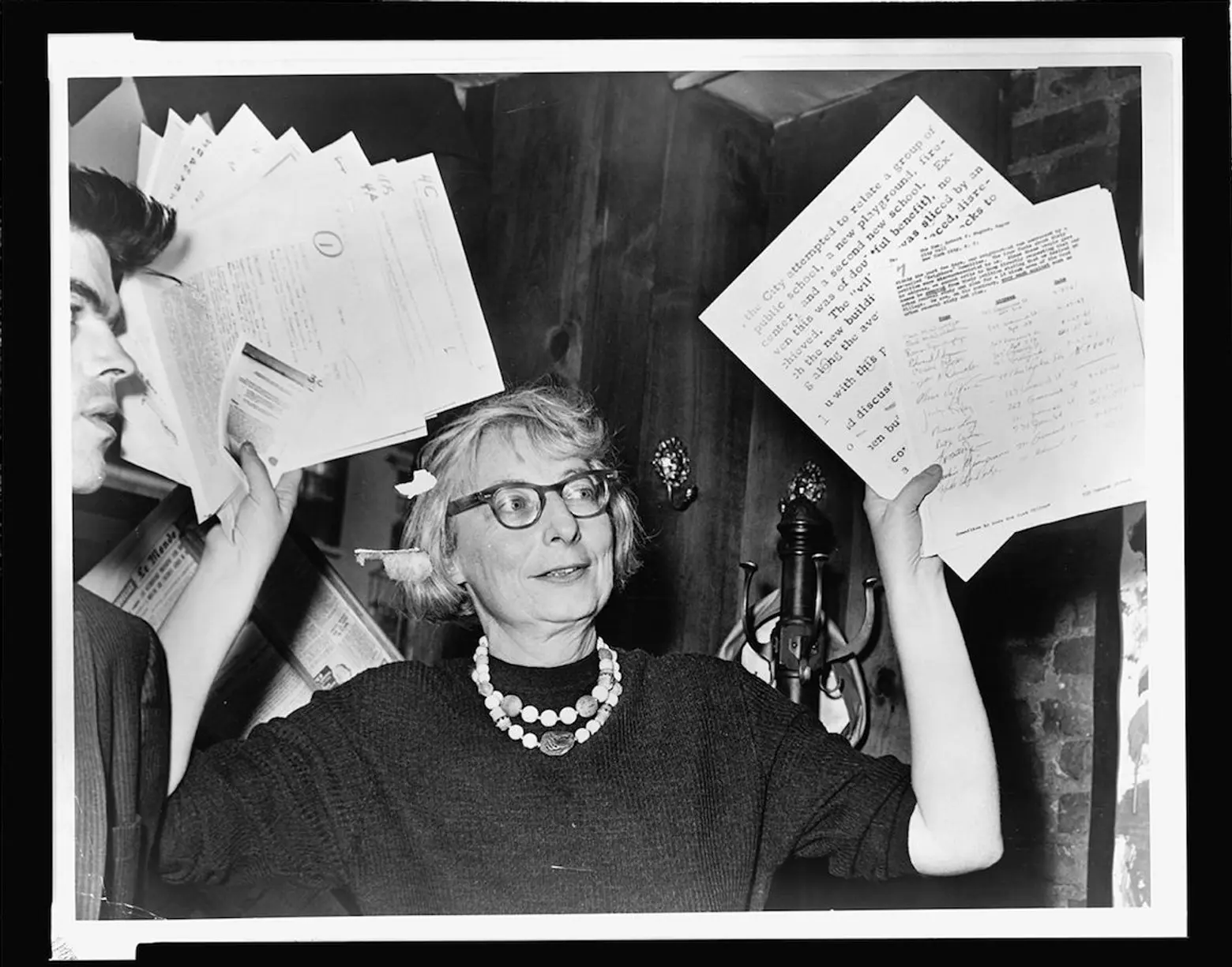 "Citizen Jane: Battle for the City," screening at the Art & Design Film Festival. Photo: Library of Congress via ADFF
Architecture & Design Film Festival ↑
November 1-5; times vary, see schedule here
Cinépolis Chelsea, 260 West 23rd Street
In its ninth season, the nation's largest subject-focused film event offers over 30 features from around the world on the topics of architecture and design. Curated by festival founder and architect Kyle Bergman, highlights of this year's lineup: "Citizen Jane: Battle for the City" highlights Jane Jacobs' 1961 treatise "The Death and Life of Great American Cities," in which she single-handedly undercuts her era's orthodox model of city planning; "Zaha: An Architectural Legacy" takes a look at Zaha Hadid's career and legacy; for design and fashion fanatics, "Dries" is a rare insight into the life, mind and creative heart of master fashion designer Dries Van Noten.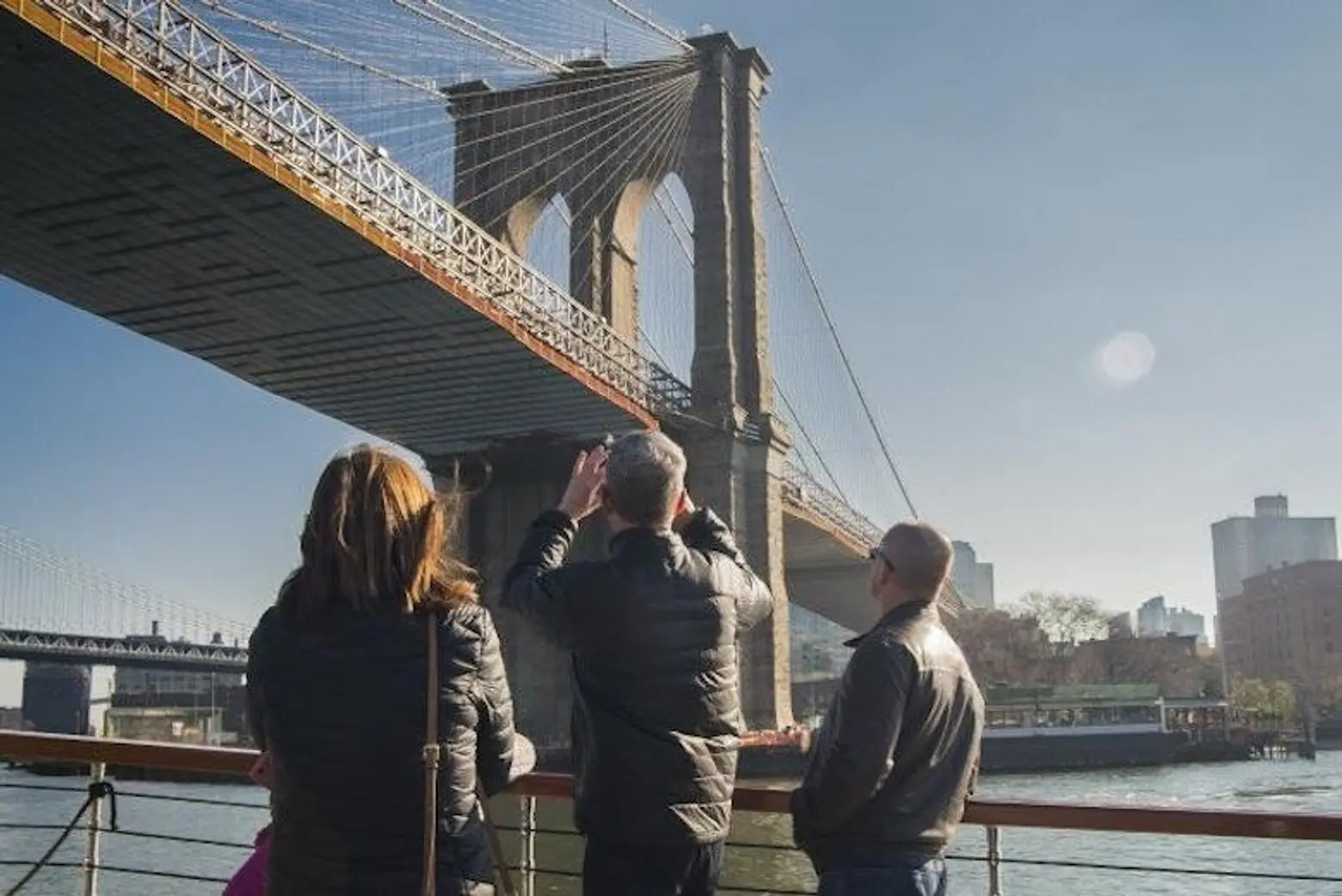 Image courtesy of AIA
AIANY Around Manhattan Architecture Boat Tours ↑
All month; times vary, see schedule here
Chelsea Piers, Pier 62, at 22nd Street
$78; $58 for students
Tours along the Hudson, East, and Harlem rivers offer a way to add firsthand experience to your NYC architectural knowledge with expert narration by an AIANY guide as you explore the architecture, infrastructure, and urban planning of New York City. Tours are hosted aboard the Manhattan or Manhattan II, 1920s-inspired yachts, and include complimentary hors-d'oeuvres and a drink. Tour themes include bridges,  monuments, architecture, parks, and infrastructure. Highlight: AIA New York Around Manhattan Boat Tour: Bridges, Infrastructure, and the Evolving City.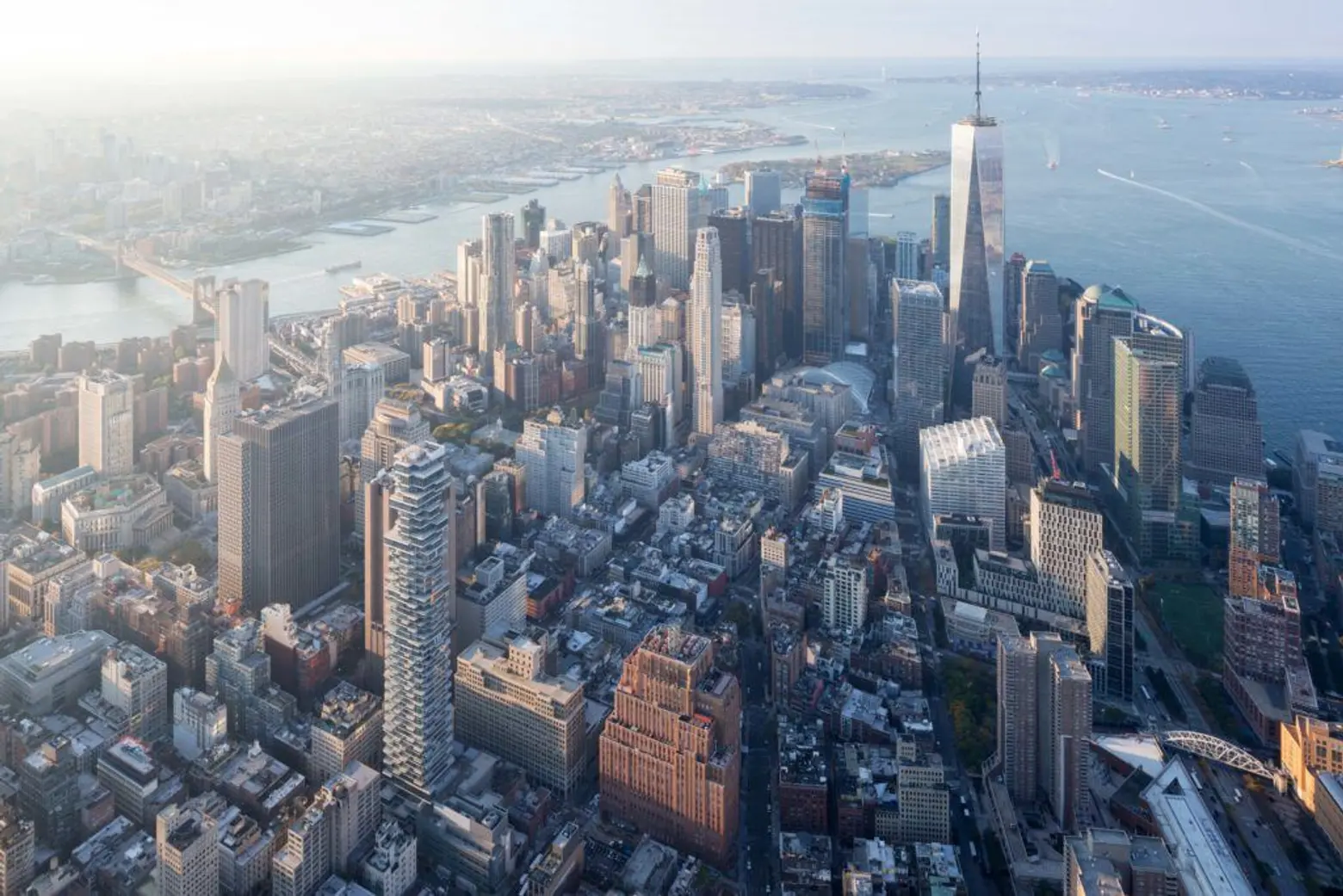 56 Leonard Street. Image credit: Iwan Baan via AIA
Building of the Day: 56 Leonard Street by Herzog & de Meuron, US Inc. ↑
Tuesday, October 17; 12:00-1:00PM
56 Leonard Street
$10
Get a closer look at one of NYC's most exciting recent architectural additions, the instantly-recognizable, skyline-altering Tribeca condo tower that rises 57 stories high, carefully staggering its floors in a cantilevering Jenga-like configuration that also appears to be in perfect equilibrium.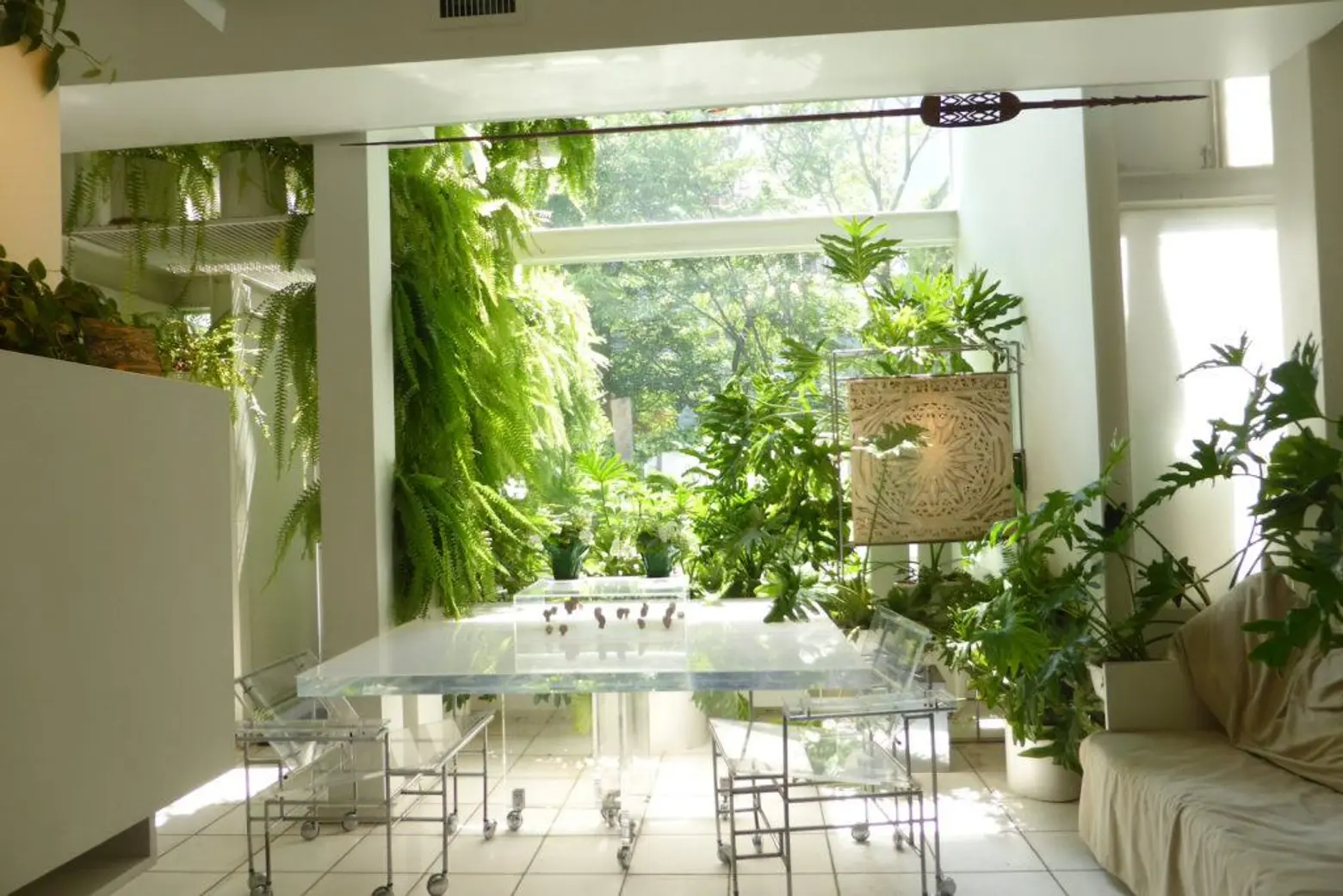 Image credit: Paul Rudolph Heritage Foundation via AIA
Building of the Day: Modulighter Building by Paul Rudolph ↑
Friday, October 6, 12:00-1:00PM
246 East 58th Street
$10
A must for modern design fans: The four-story Modulightor Building was designed by Paul Rudolph from 1989-1994 as a residential and commercial structure to house the lighting company by the same name which he founded with Ernst Wagner. The duplex apartment on floors 3 and 4 is NYC's only Rudolph-designed residence regularly open to the public. Floors 5 and 6 were added from 2007-2015 by the original project manager using Rudolph's preliminary sketches for a six-story design.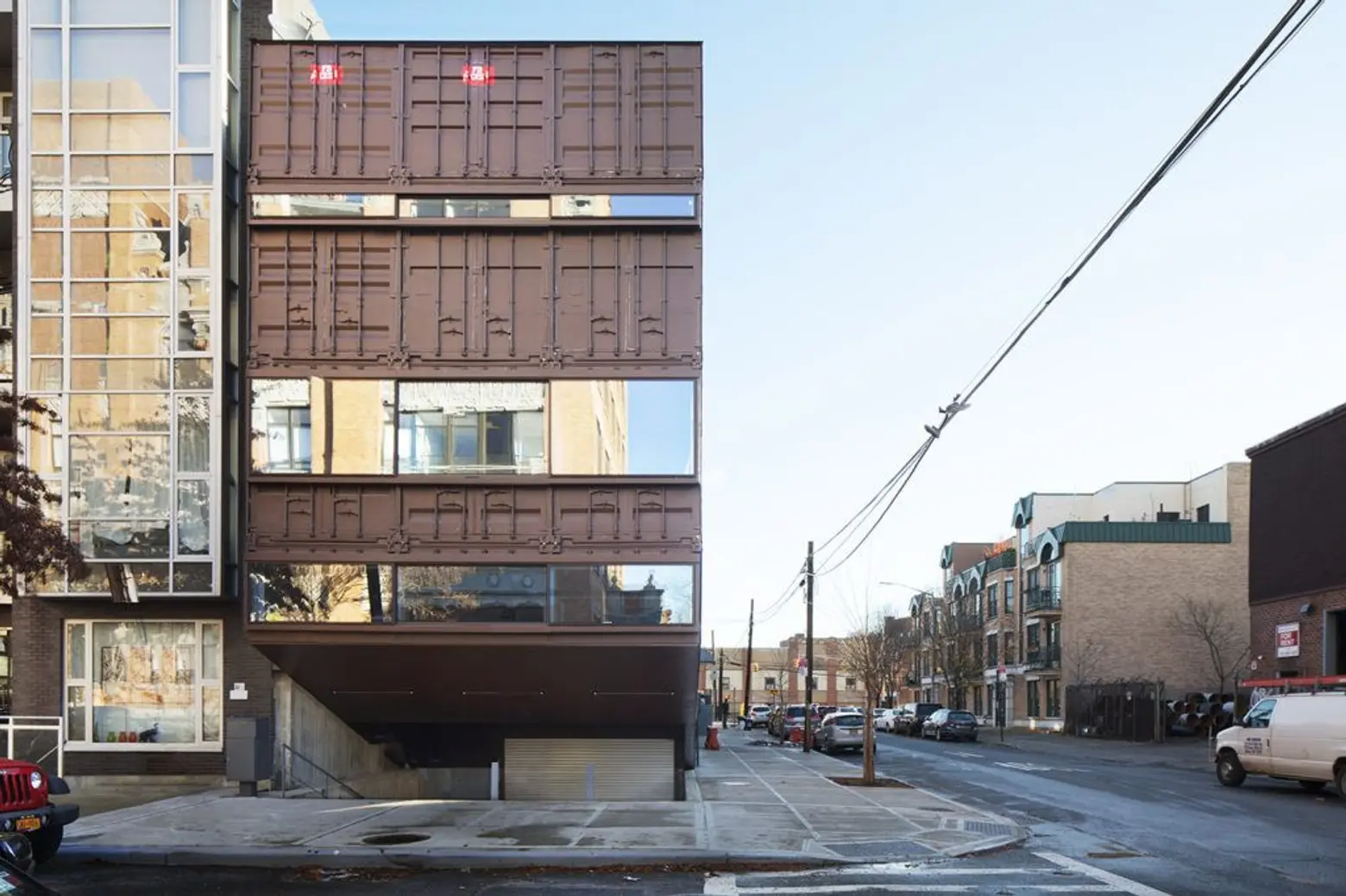 Carroll House. Image credit: Danny Bright via AIA
Building of the Day: Carroll House by LOT-EK ↑
Thursday, October 19, 12:00 PM
2 Monitor Street, Brooklyn
$10
21 steel containers were collected, stacked, tamed and transformed into a sleek and surprisingly livable home by Ada Tolla and Giuseppe Lignano of the firm LOT-EK. The Brooklyn couple behind the wildly popular Williamsburg barbecue joint Fette Sau hired the innovative architecture firm to build them a 25-by-100-foot home on a corner lot in the neighborhood. Rising from that corner lot is a remarkable single-family residence.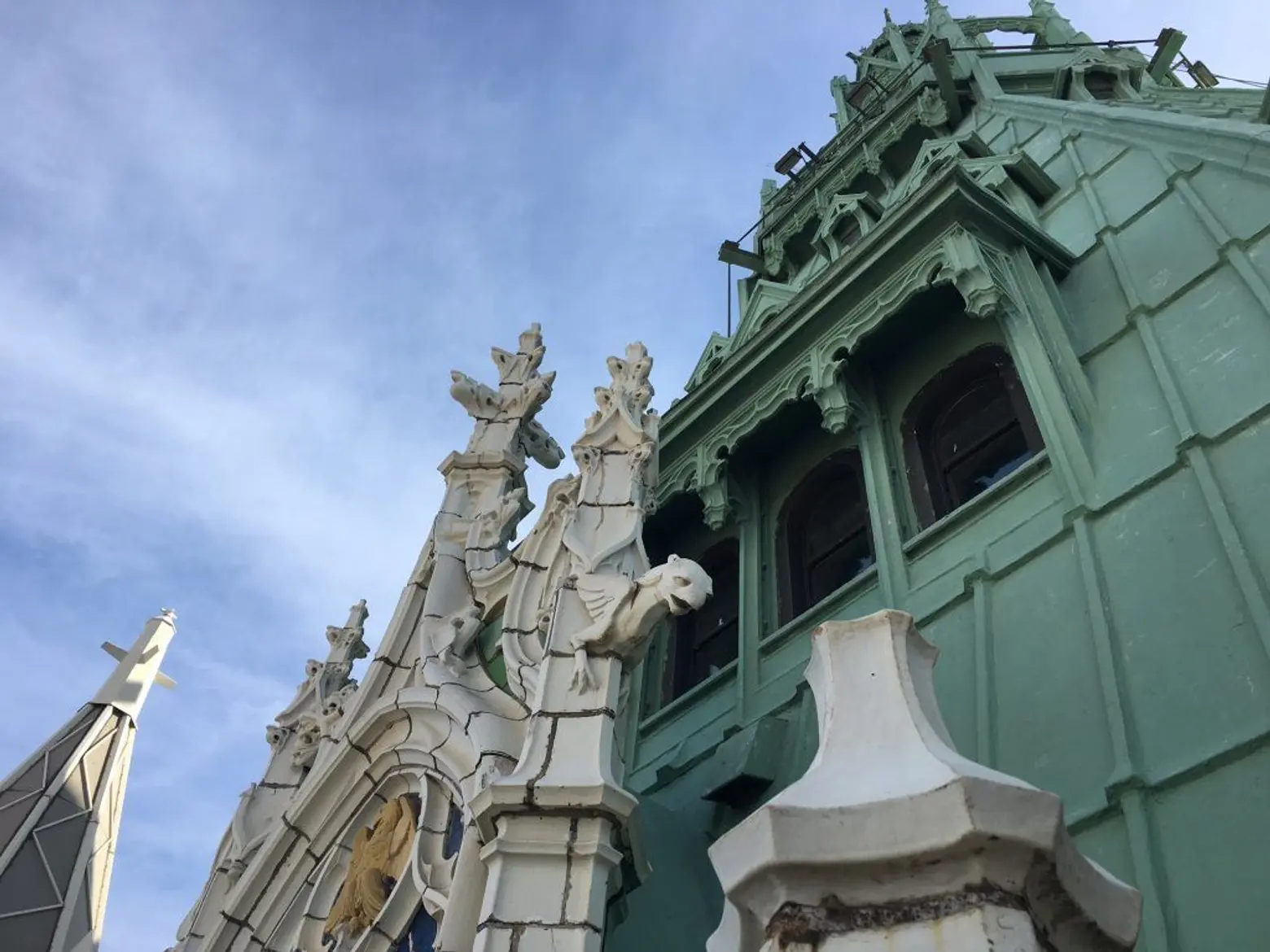 Woolworth Building. Image credit: Gibson Craig, CNY Group via AIA
Building of the Day: The Woolworth Tower Residences by Original Architect ↑
Woolworth Building: Cass Gilbert (1912) Conversion to The Woolworth Tower Residences Architect of Record: SLCE Architects; Interior Designer: The Office of Thierry W. Despont
Sunday, October 1, 3:30PM-5:00PM
2 Park Place
$10
With a massive seven-story penthouse in its copper "pinnacle" just listed for $110 million, the iconic Woolworth Tower Residences is an extraordinary conversion of the historic Woolworth Building's top 30 floors into 33 luxury residential condominiums, which included having the original Woolworth pool and wine storage restored.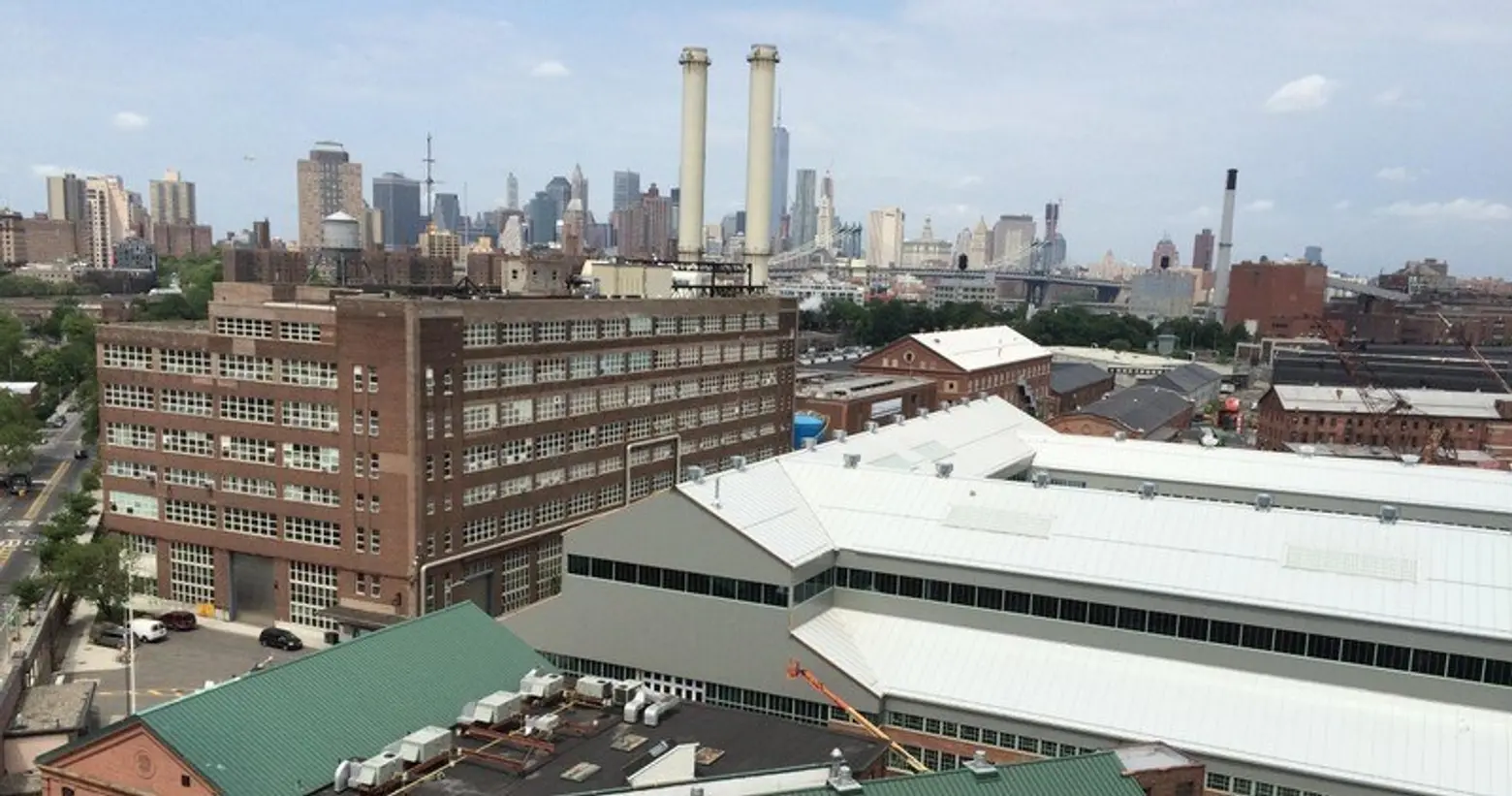 Brooklyn Navy Yard. Image courtesy of Turnstile Tours
Brooklyn Navy Yard: Architecture & Infrastructure Tour ↑
Saturday, October 28; 11:00am-1:00pm
Brooklyn Navy Yard Center at BLDG 92
$30; $27 for seniors; $15 for children 5-11
On this two-hour guided bus tour, you'll find out how the Brooklyn Navy Yard went from one of the country's largest naval shipbuilding facilities to a leading sustainable industrial park, exploring the Yard's 300 acres, learning about the adaptive reuse of historic buildings, environmentally friendly manufacturing practices, green infrastructure and storm water management and alternative energy projects. The tour covers most of the massive campus including the still-active 1851 Dry Dock No. 1, the one-million-square-foot World War II-era Building 77, the sites of the Admiral's Row and Dock 72 projects, and the LEED Platinum-certified Brooklyn Navy Yard Center at BLDG 92.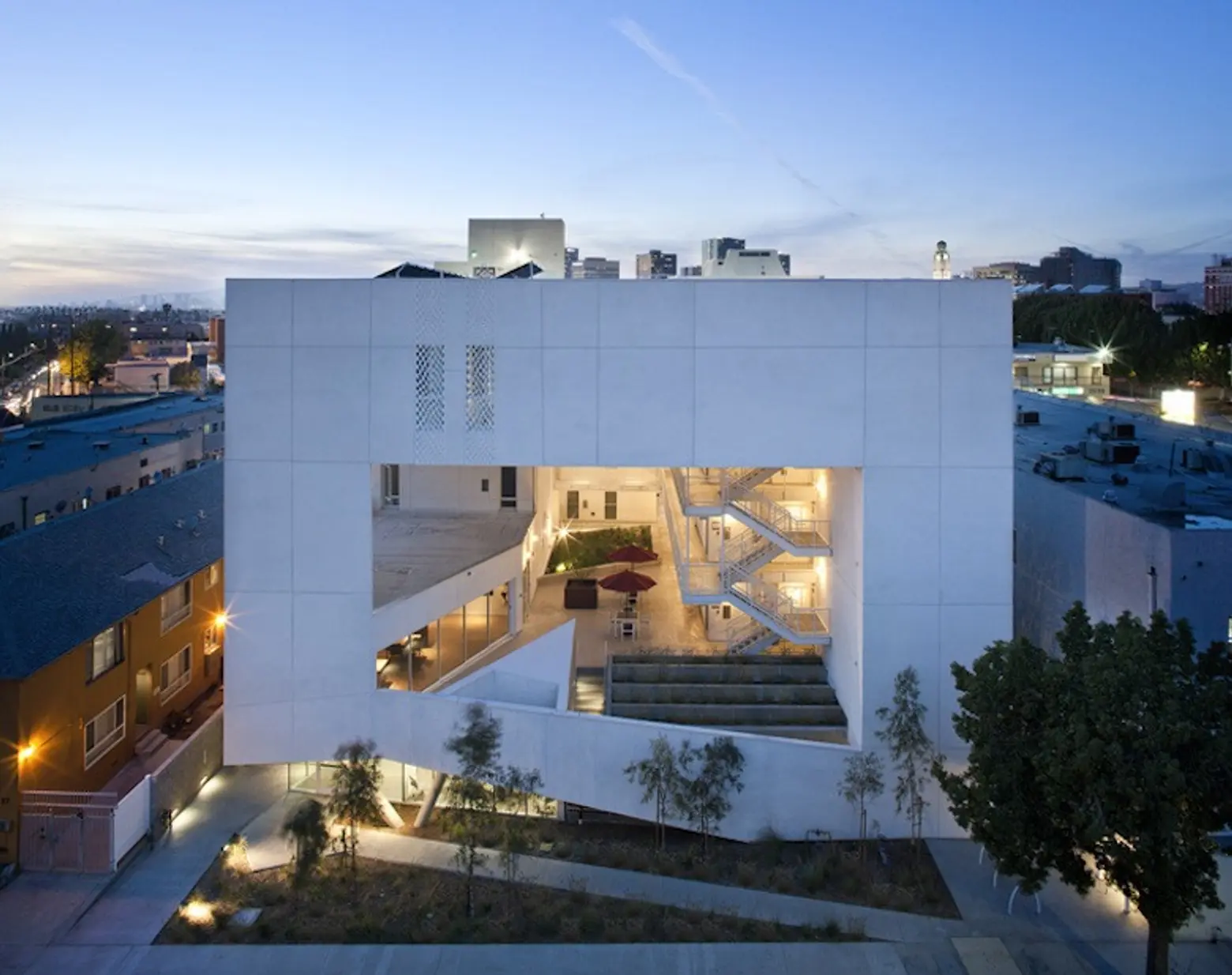 Image: The New School
Urban Housing Left, Right and Center ↑
Thursday, October 12; 6:00-8:00pm
Starr Foundation Hall, University Center, UL102, 63 Fifth Avenue
This symposium will assess the transformative potential in the architecture of urban housing in America in a challenging time, in the face of population growth, climate change, a degraded infrastructure, a material culture invested in superficial greenwashing and inequities in economic opportunity. A panel discussion with prominent architects will follow.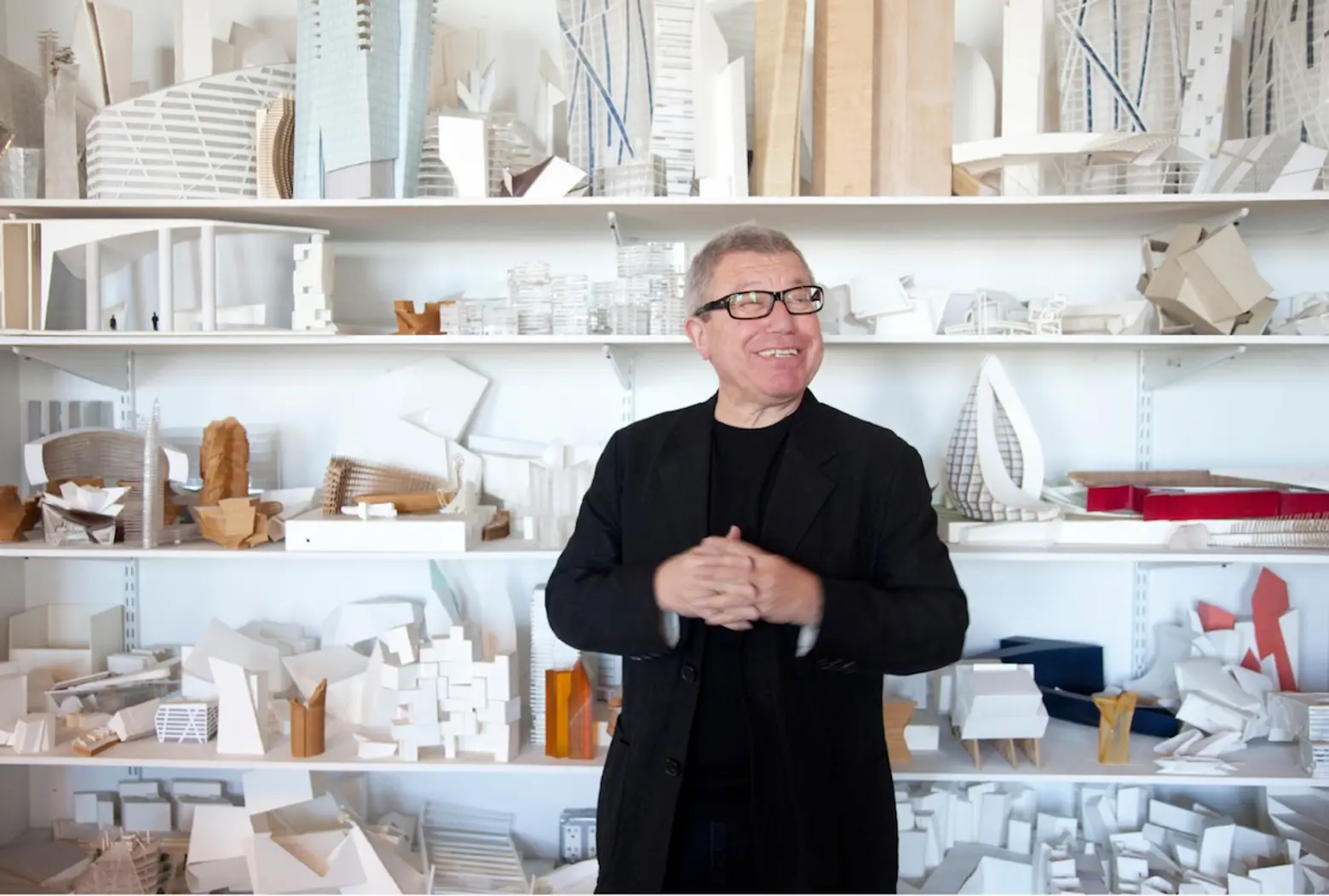 Daniel Libeskind. Image: Studio Libeskind
Workplace Wednesdays: Studio Libeskind ↑
Wednesday, October 26; 6:00-8:00pm
Studio Libeskind, 150 Broadway
$10
For this Offsite Center for Architecture event, Studio Libeskind opens its office for a tour of their downtown studio located across the street from the World Trade Center site. Daniel Libeskind will welcome guests, followed by an intimate look at the studio's latest work on the boards presented by the partners.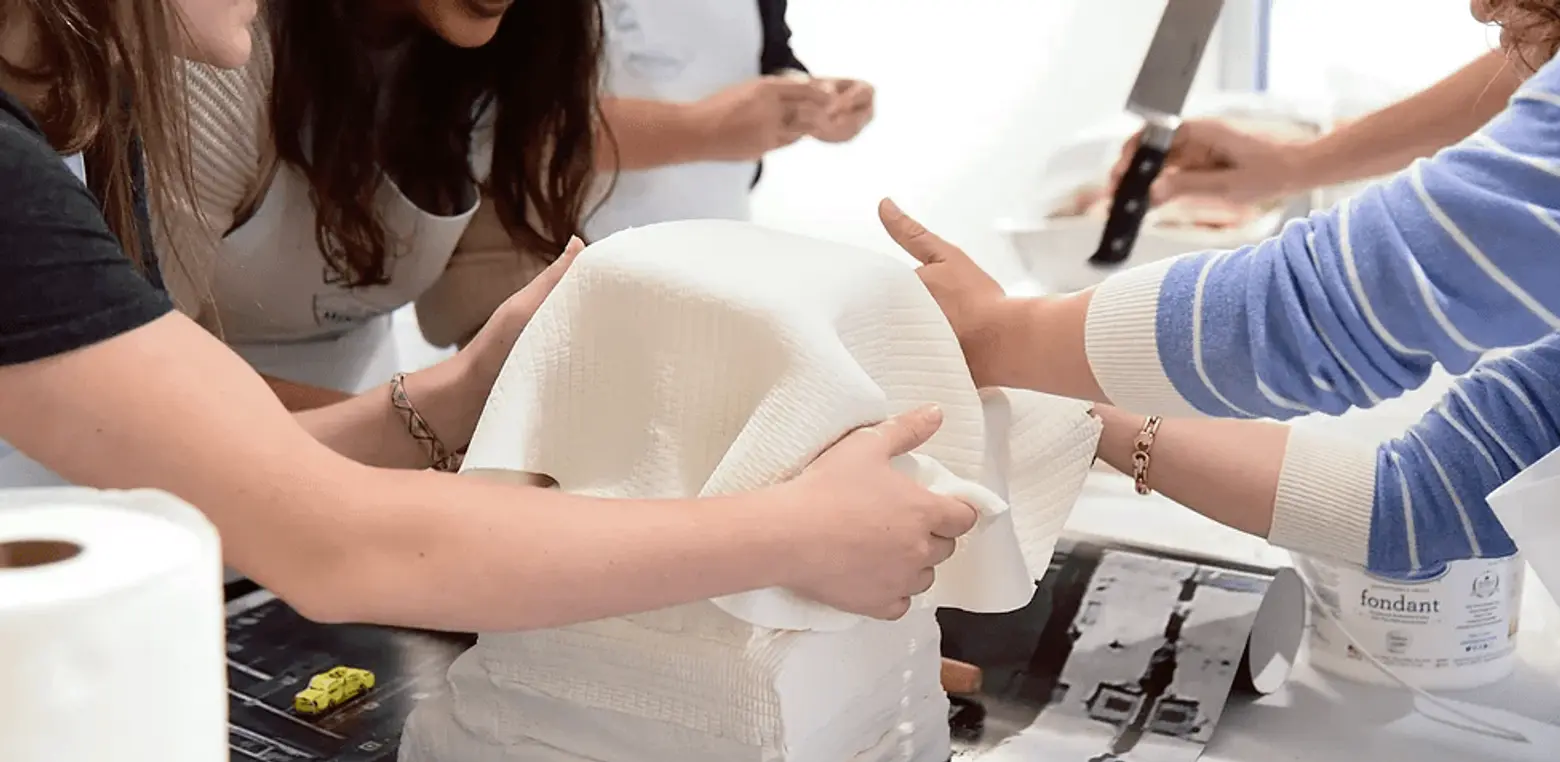 Image: Great Architectural Bake-Off.
The Great Architectural Bake-Off ↑
Tuesday, October 3; 4:00-7:00pm
The Center for Architecture, 536 LaGuardia Place
Free
WATG and Wimberly Interiors are once again hosting this joyous event: For the second year in a row, New York's top design firms will be invited to recreate the world's most iconic buildings out of cake. If you can't get enough of architects making and arts and crafts, check out Pumpkitecture! Architectural Pumpkin Carving.
+++
Learn more about Archtober here, and view the full calendar of events.
RELATED: