10 businesses including Tracks Bar will be shuttered in $600M Penn Station revamp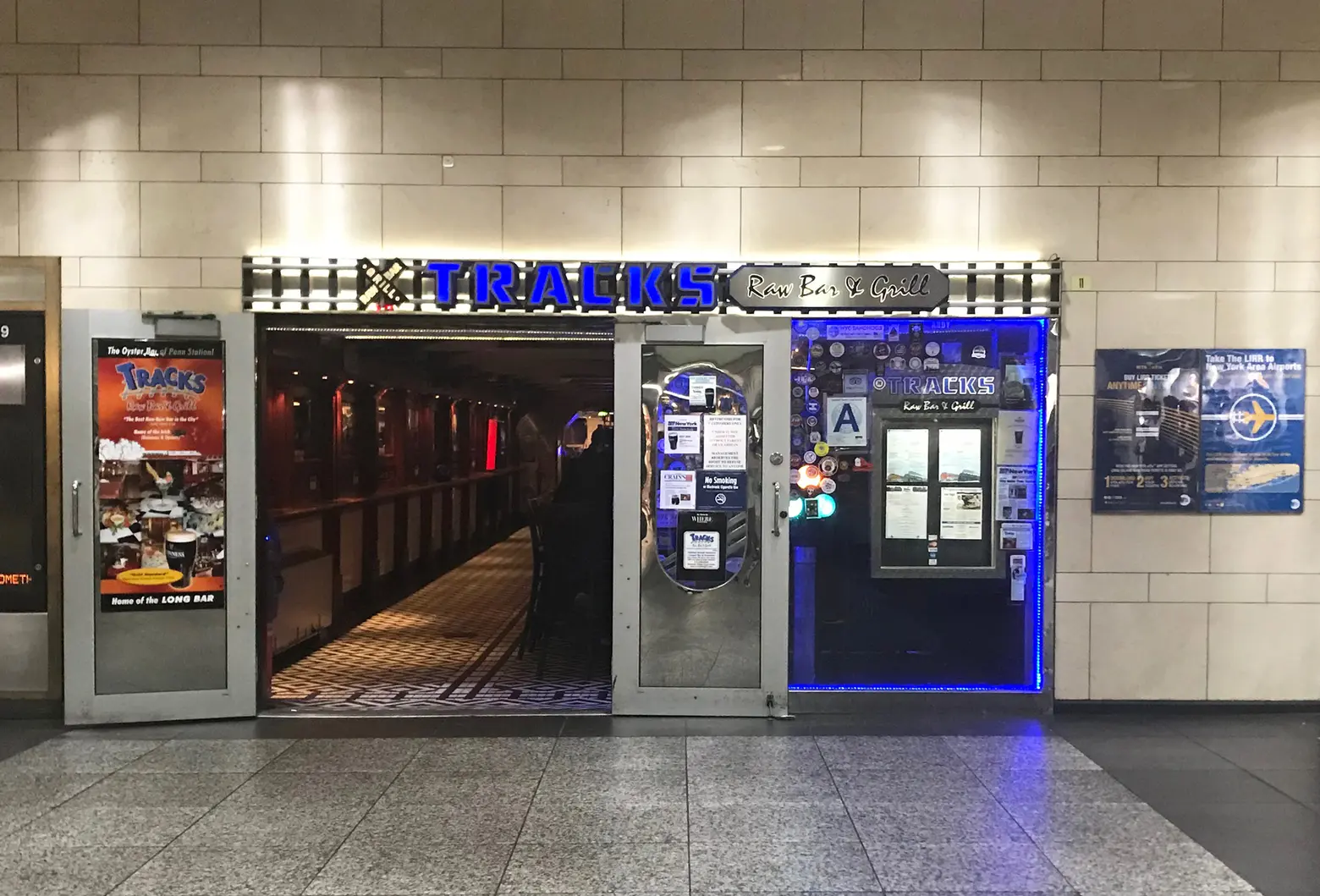 Photo of Tracks Bar by 6sqft
Recently-revealed renderings show the final design for the new main entrance to Penn Station. It's no surprise that, as the Wall Street Journal reports, the overhaul will mean the eviction of 10 businesses including popular commuter watering hole Tracks Bar. Real estate developer Vornado will be making the decision about which, if any, of the businesses–other than Tracks, mostly chain restaurants–can return when renovations are done.

Rendering of the new Penn Station main entrance courtesy of the Office of the Governor
The bar's co-owner, 64-year-old Bruce Caulfield, said the businesses received letters in April saying they had until August 31 to vacate for construction, which is to start this Monday. The "Oyster Bar of Penn Station" has been open in the transit hub since 2003, and Caulfield hopes he can find a way to stay. "I know this is going to become a beautiful station again, and I want to be a part of the new Penn Station," he told the Journal.
The new 33rd Street and 7th Avenue entrance will provide much-needed direct access to the Long Island Rail Road main concourse and the subway, eliminate congestion by doubling capacity for riders entering and leaving the LIRR level and enhance safety and security. Construction begins next month and will wrap up in December of 2020. The new design renderings are the most recent sign of the $600 million Penn Station revamp since last September when Gov. Cuomo revealed a new LIRR entrance and a public plaza.
[Via WSJ]
RELATED: