Yankee legend Lou Gehrig's former New Rochelle home is back on the market for $1.5M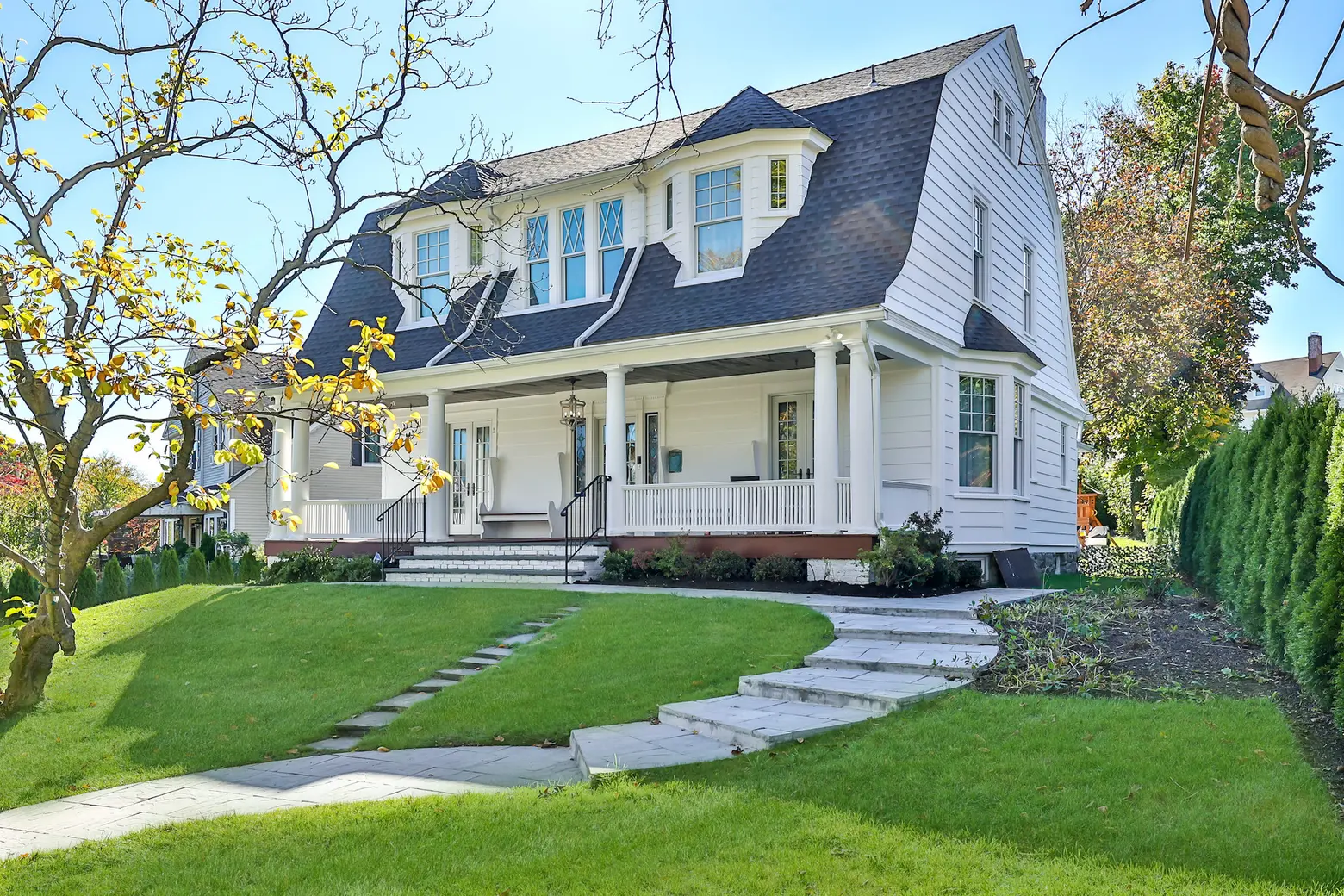 Photo courtesy of Douglas Elliman
The house at 9 Meadow Lane that was once home to Yankee Hall-of-Famer Lou Gehrig is for sale, asking $1,459,000. 6sqft previously featured the tidy Colonial in 2016, when the home Gehrig purchased for his parents in 1927–and lived in for some time afterward–was being sold "as is" for a mere $399,999 in a short sale. The circa 1895 home, located roughly 14 miles north of Yankee Stadium, has come a long way since then, with a top-to-bottom renovation that highlights its unique character and location in the New Rochelle neighborhood of Residence Park, known for its gracious historic homes, just minutes from Glen Island Park and beach on Long Island Sound.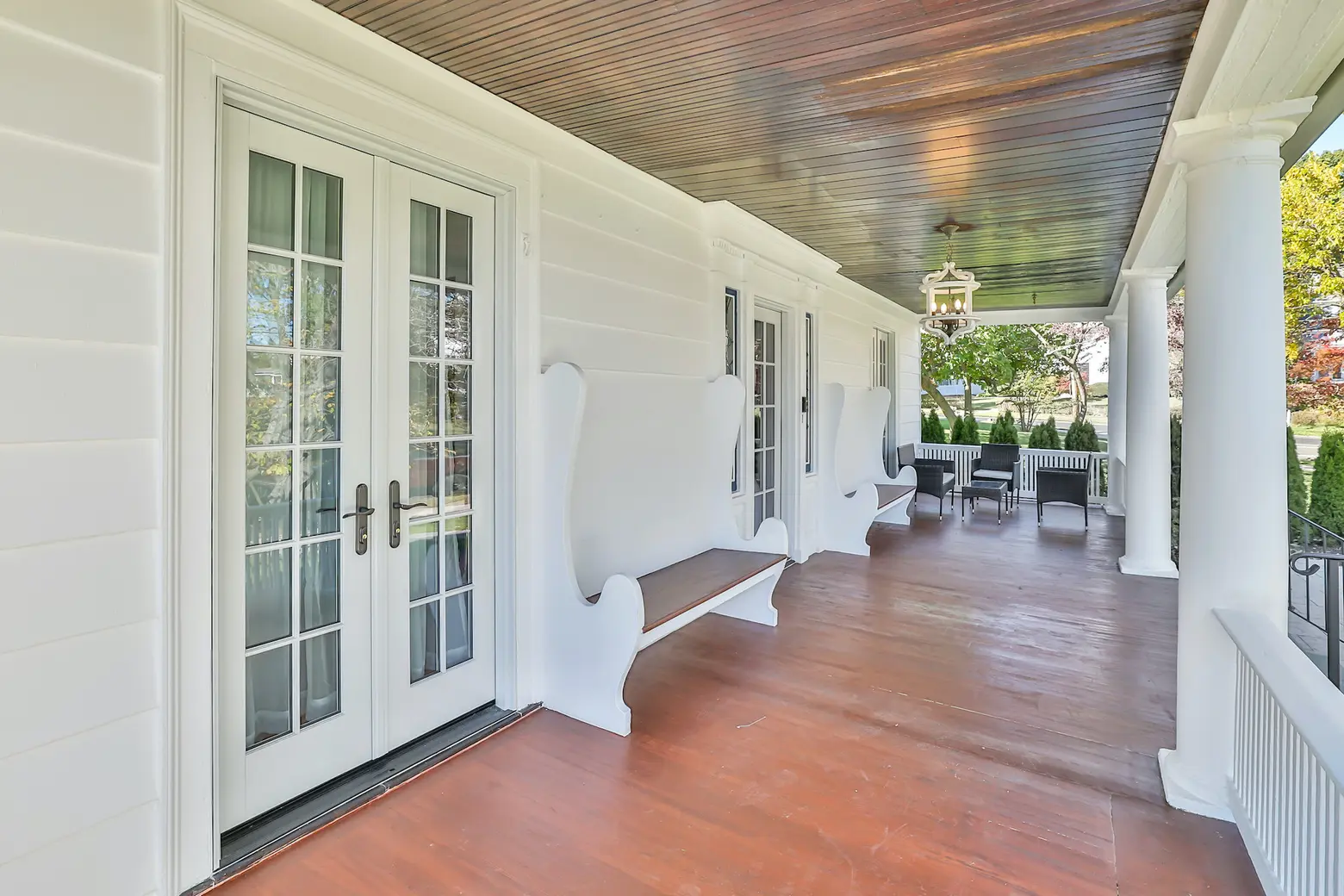 Among the property's most charming assets is a gracious front porch framed by crisp white railings and columns and built-in benches. It's the perfect spot for summer entertaining or daydreaming.
Current owner Ali Credendino, who bought the home with her husband in 2019, called the restoration project a "labor of love."
"We're very proud of the work we've done here. We completely restored all of the interior woodwork including the moldings, doors, and parquet floors, as well as the exterior custom cedar lap siding, which there are black and white photos of Lou Gehrig himself installing," Credendino told 6sqft in an email.
"We finished all four floors and fully remodeled the kitchen and four bathrooms with designs inspired by the period of the home and updated for functionality. Our biggest project was replacing all the windows and exterior doors for energy efficiency and security, again staying true to the genre of the home in style and detail."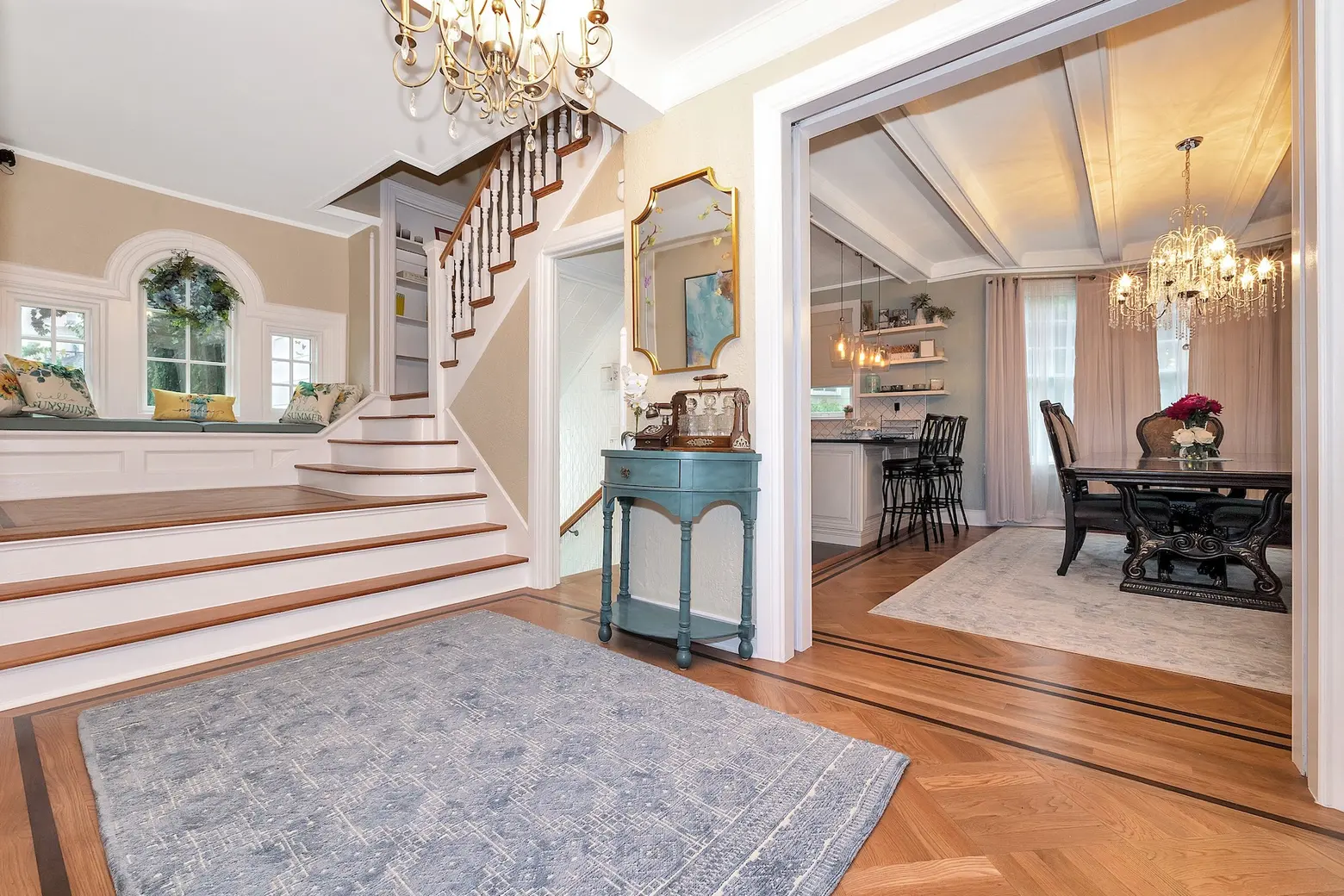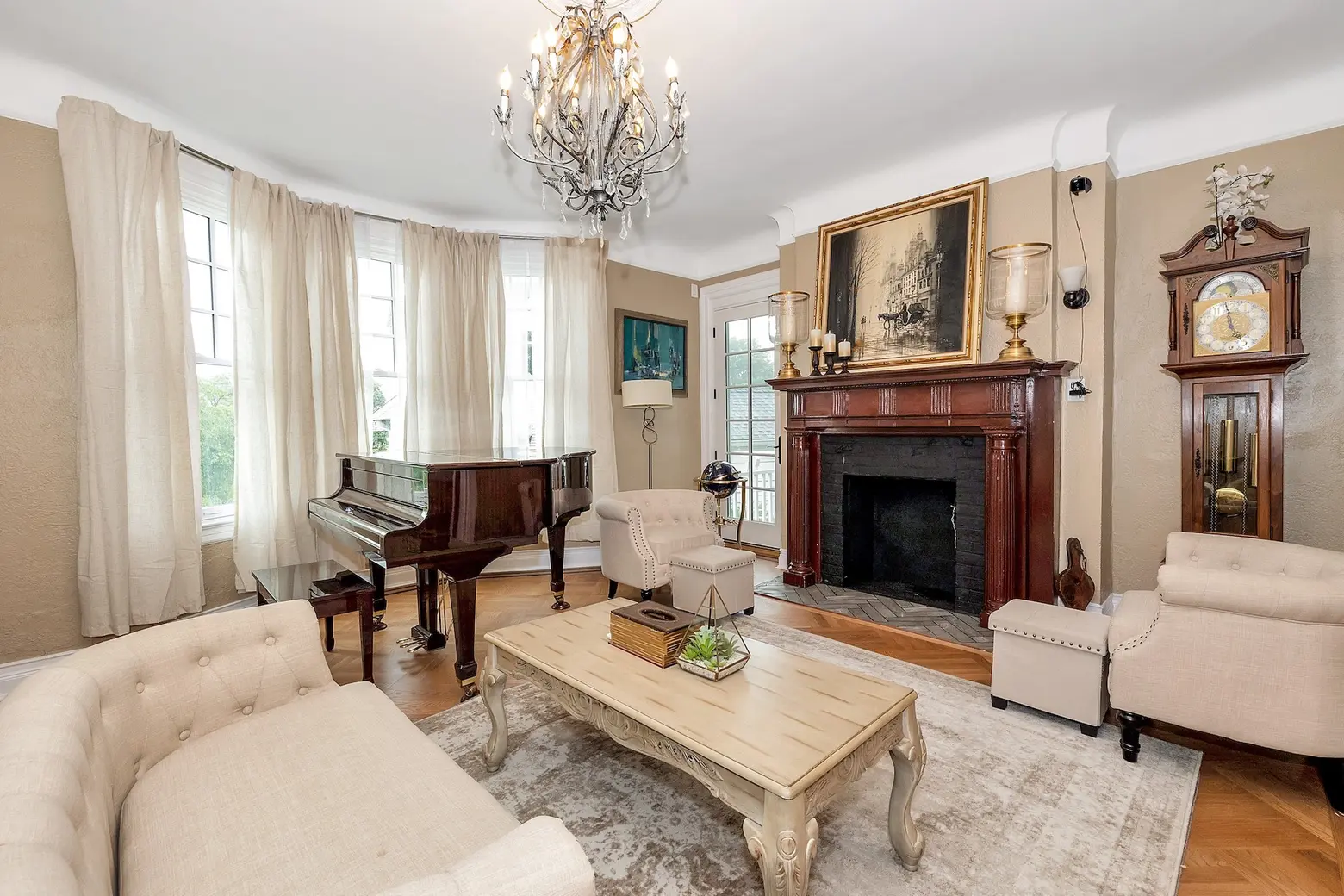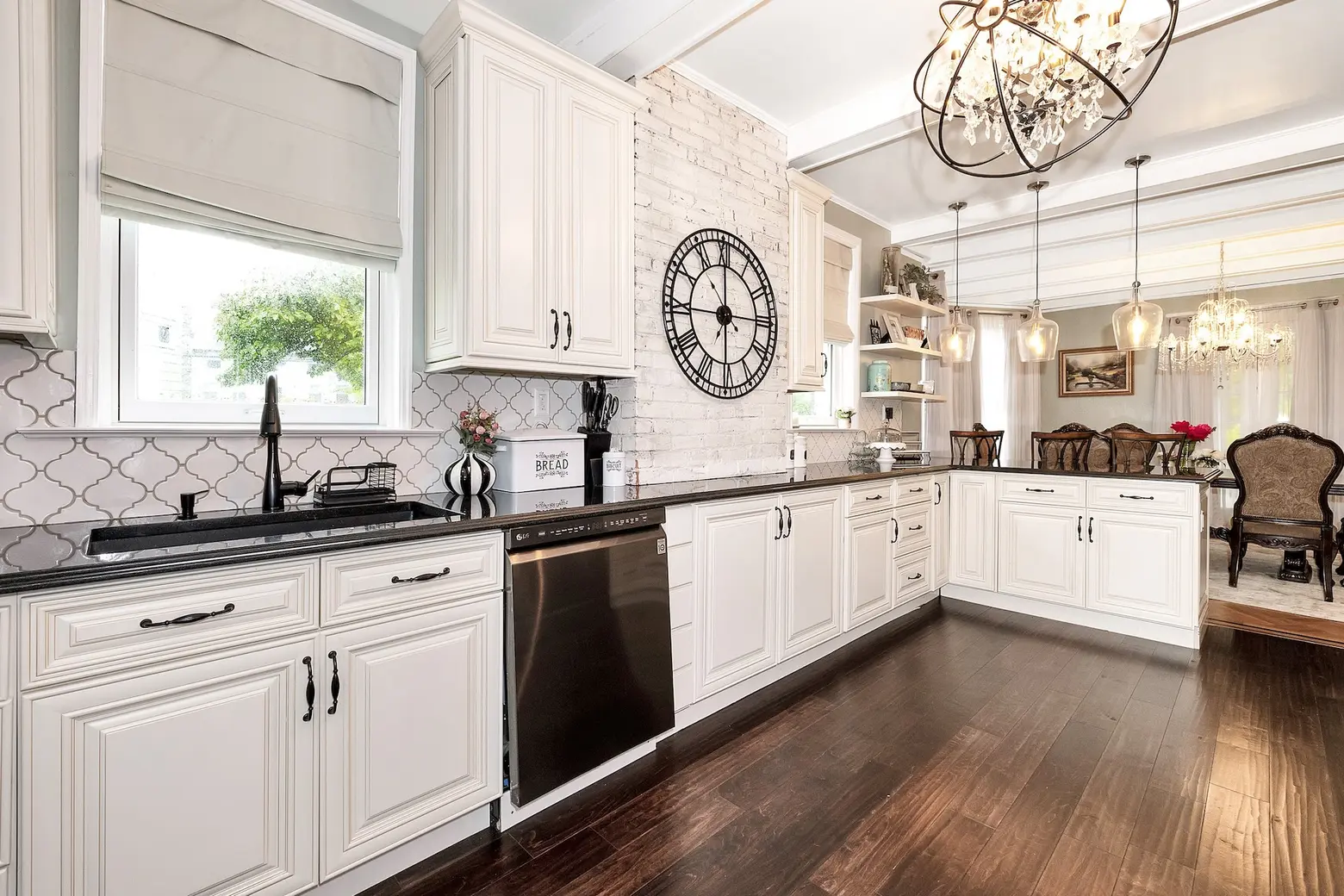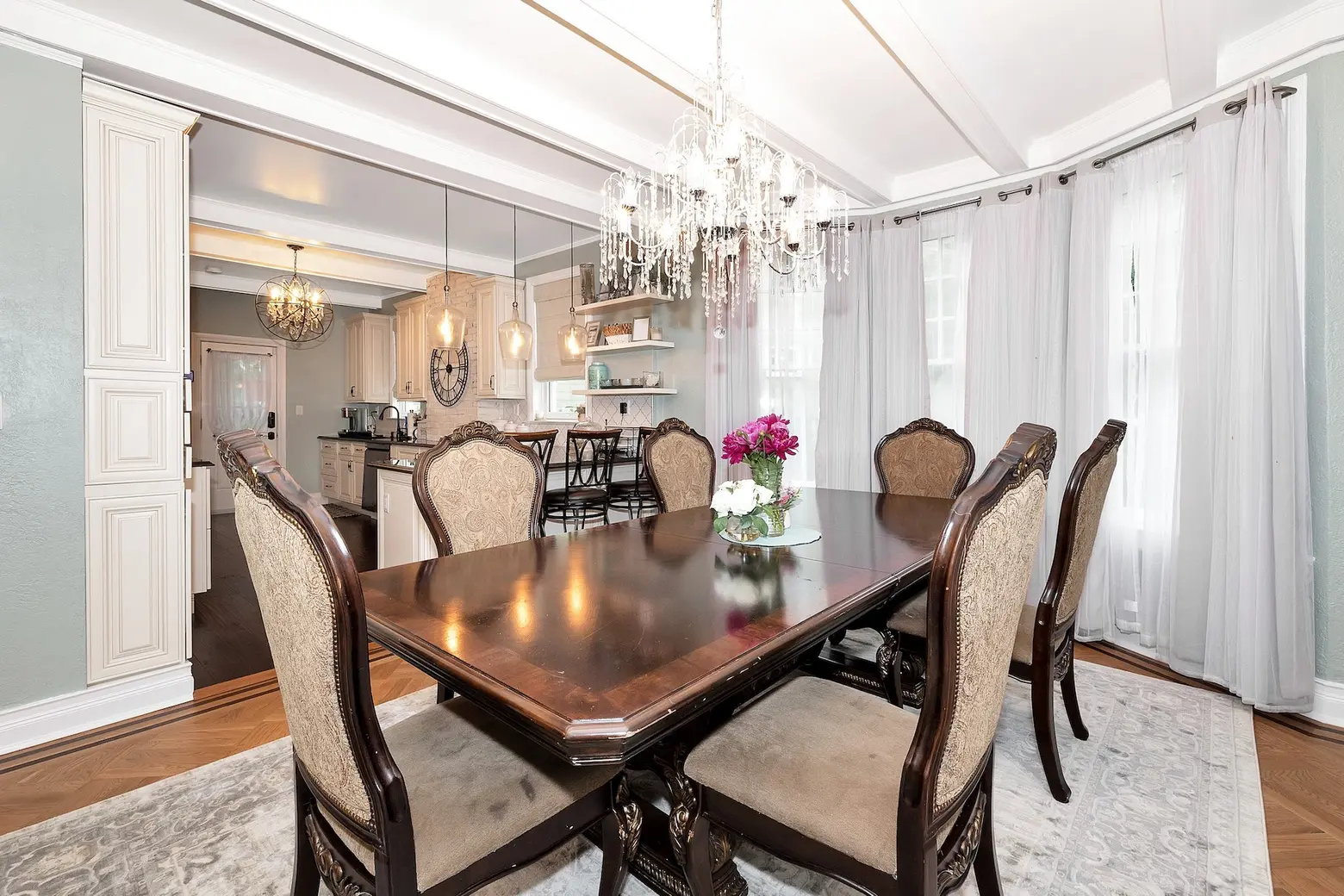 Inside, you'll find rich parquet floors, restored fireplaces, welcoming window seats, and French doors. A grand foyer leads to elegant living and dining rooms, which in turn surround a large renovated kitchen.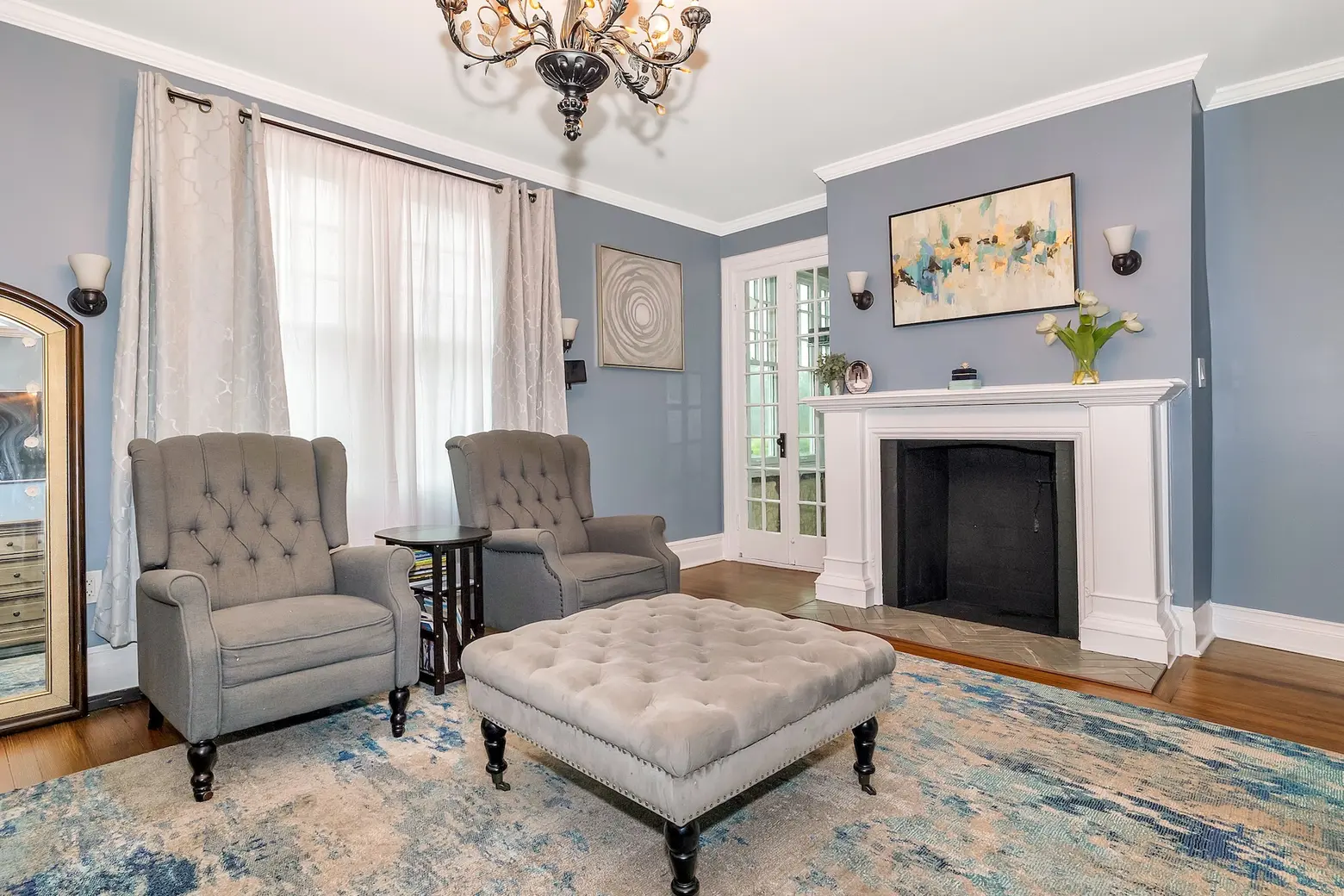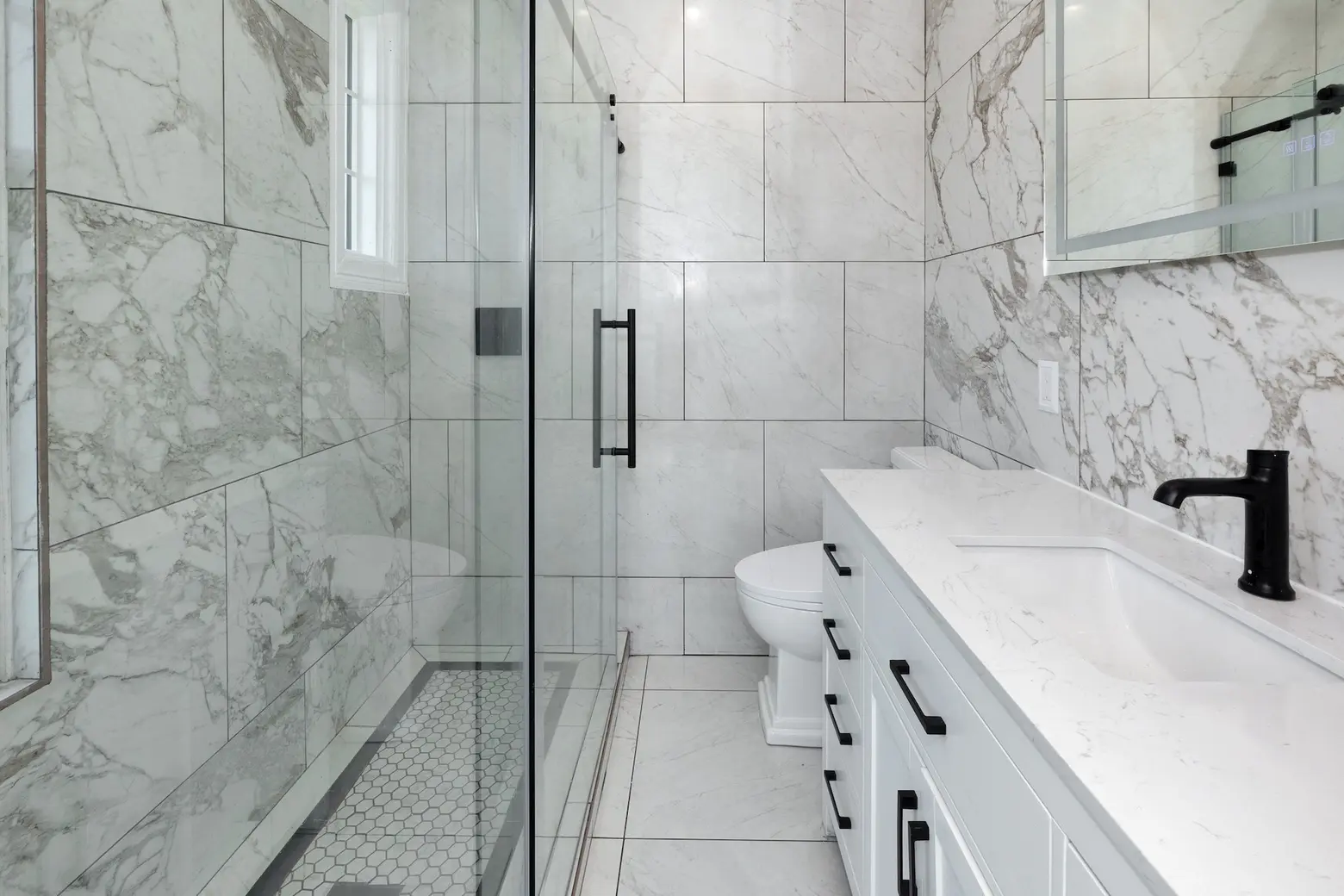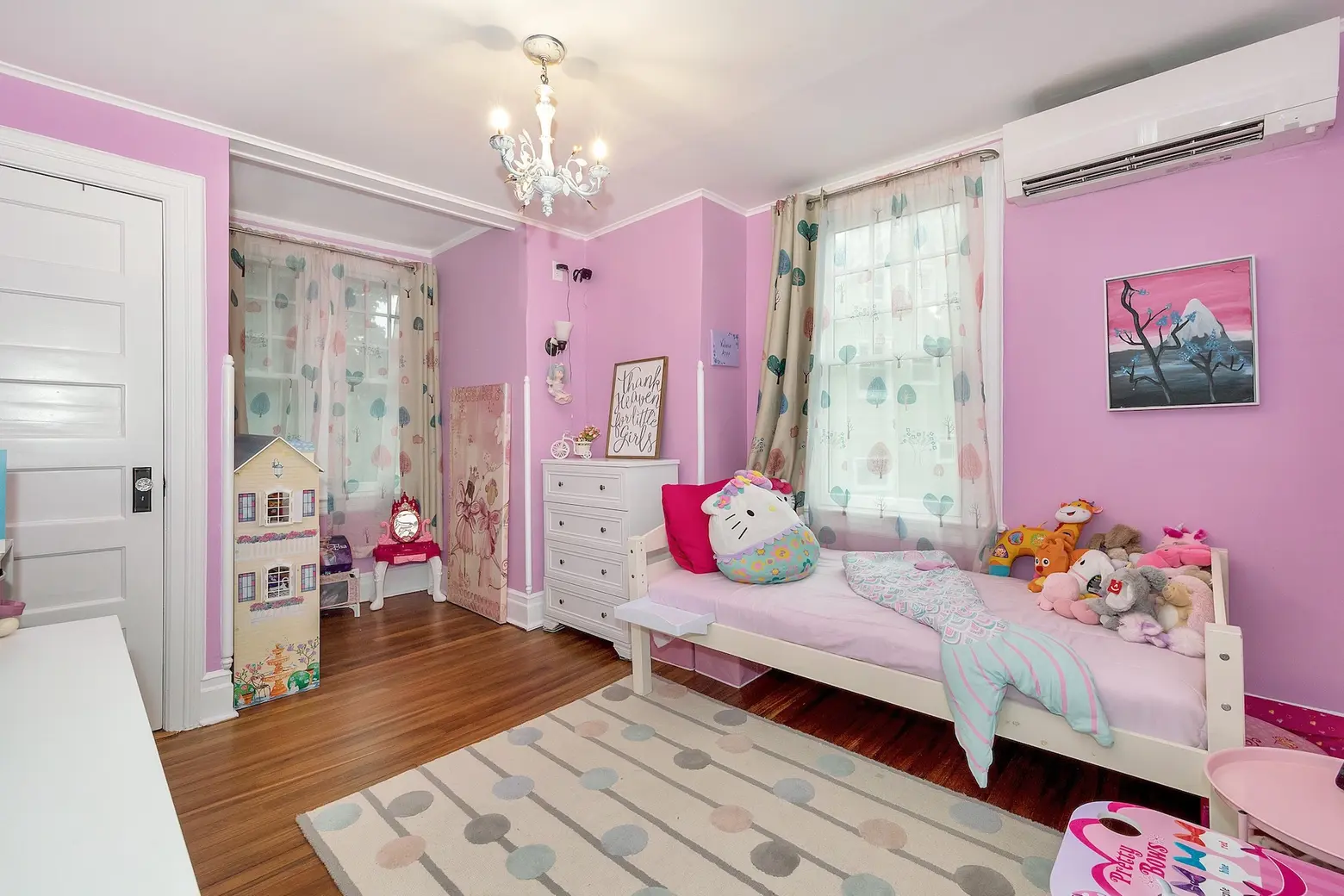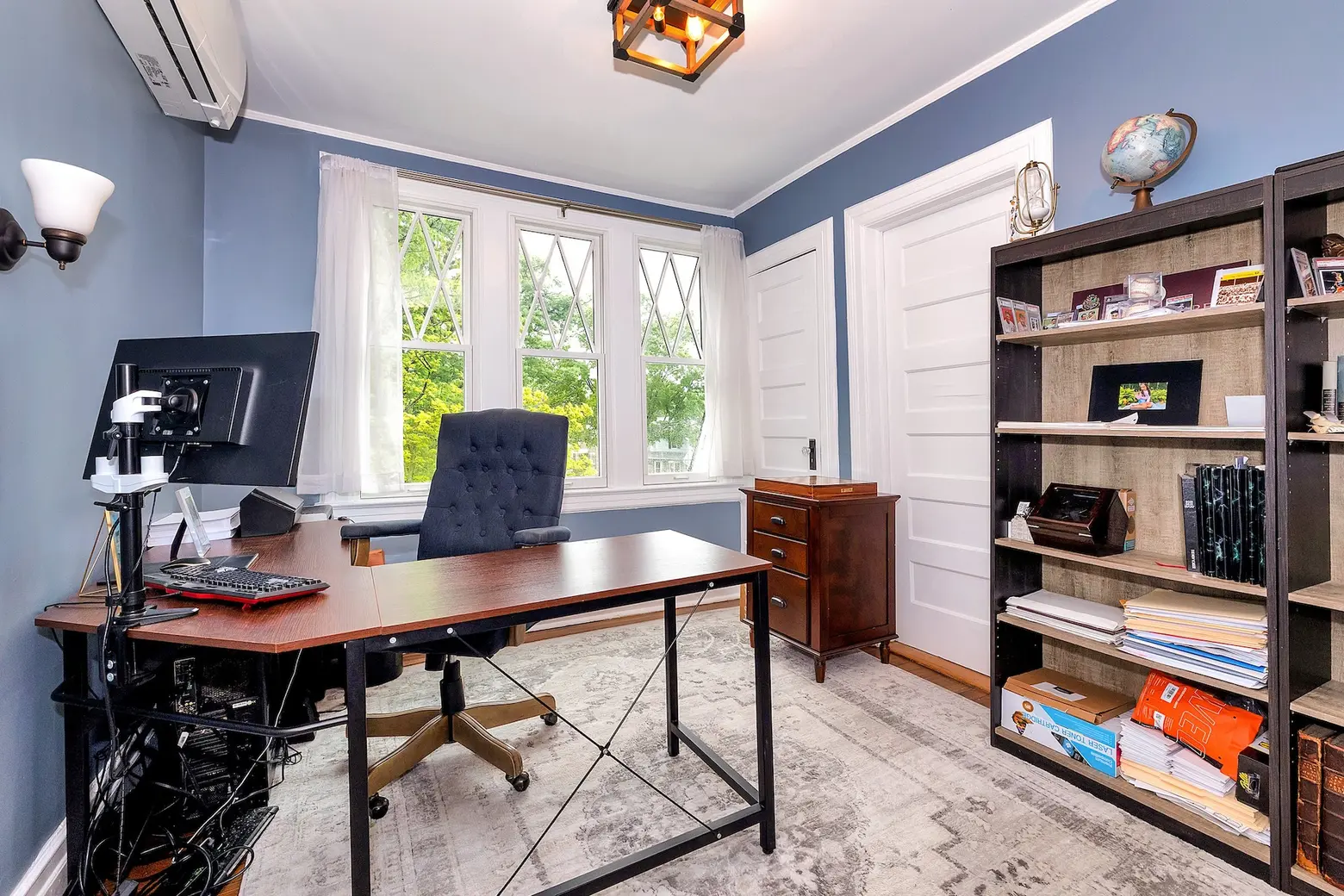 A spacious primary bedroom is large enough for a sitting area and a massive walk-in closet. Baths are renovated and glamorous in marble tile, with hardware that recalls the home's 19th-century vintage. There are three additional second-floor bedrooms.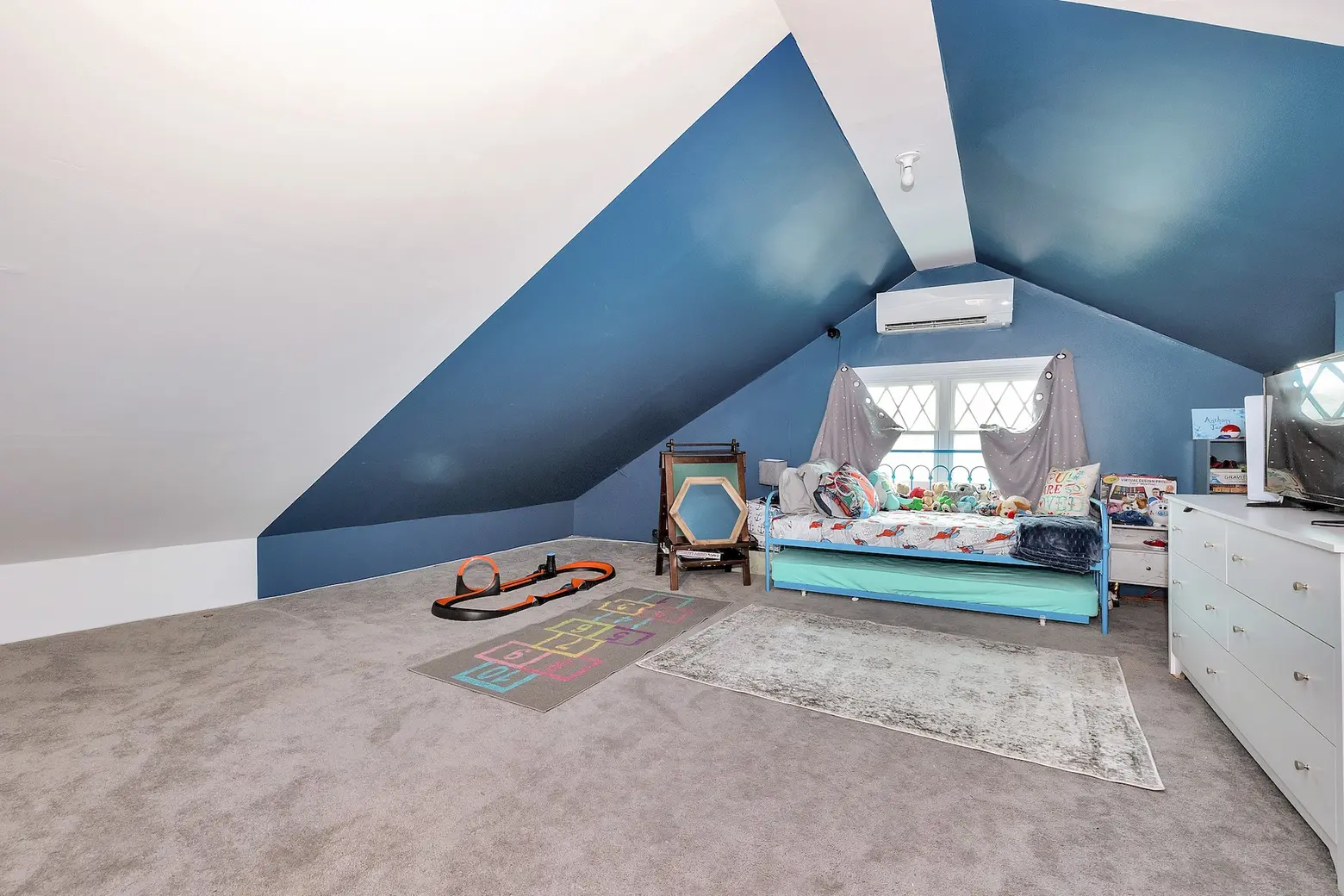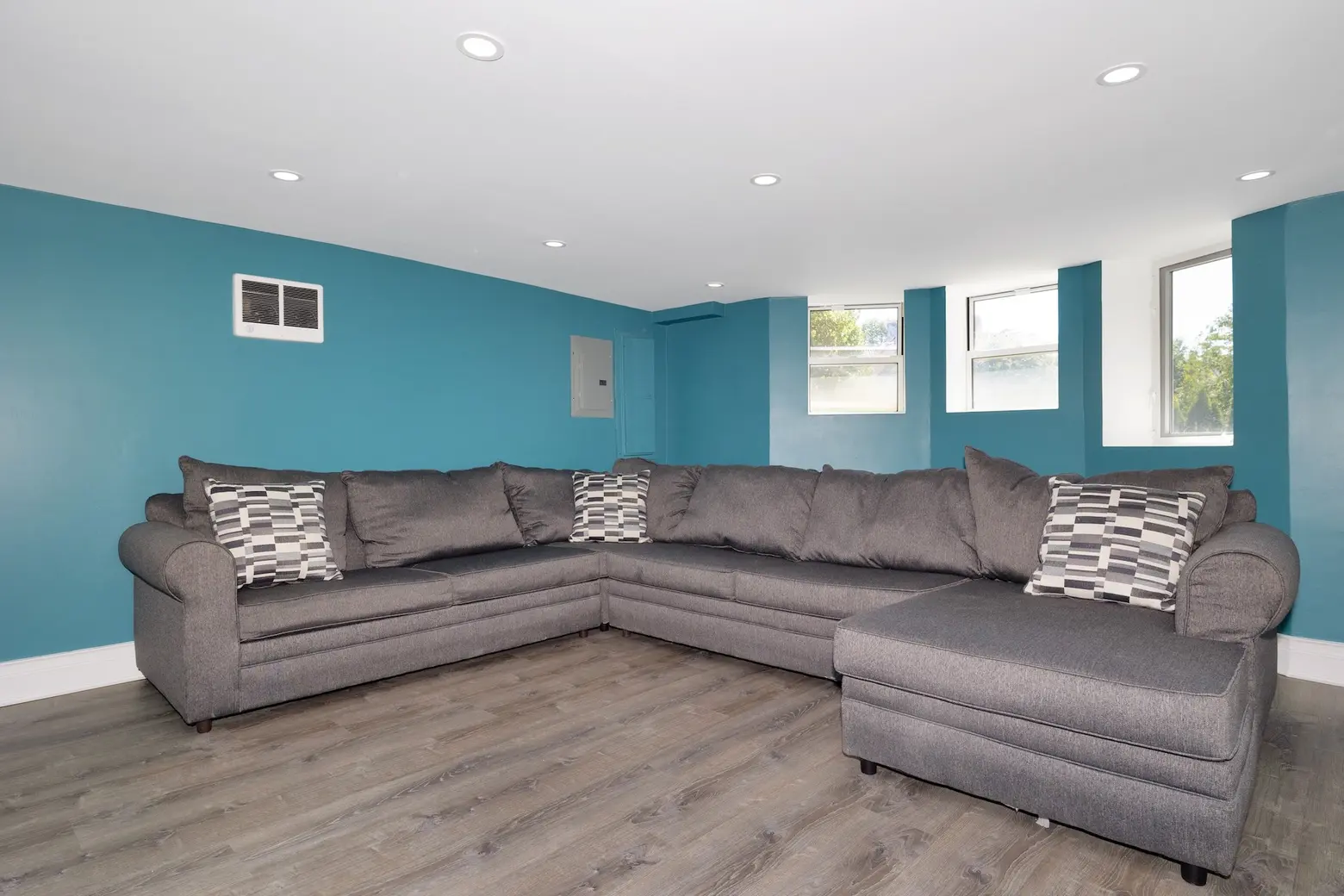 On the top floor under the eaves are two more bedrooms. Unfinished attic spaces await the next owner's creativity. On the home's lower level you'll find a family room, a gym, a powder room, and storage space.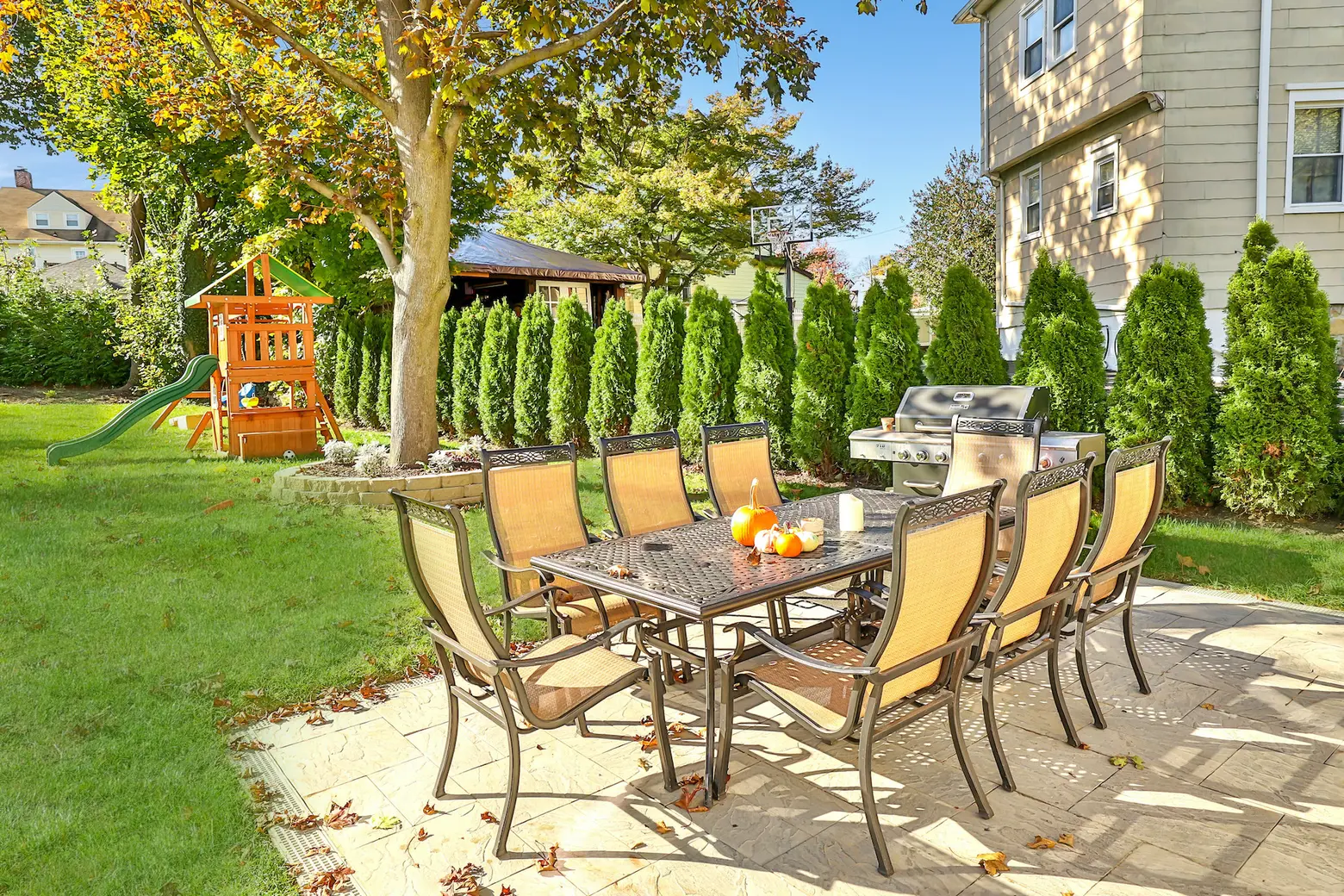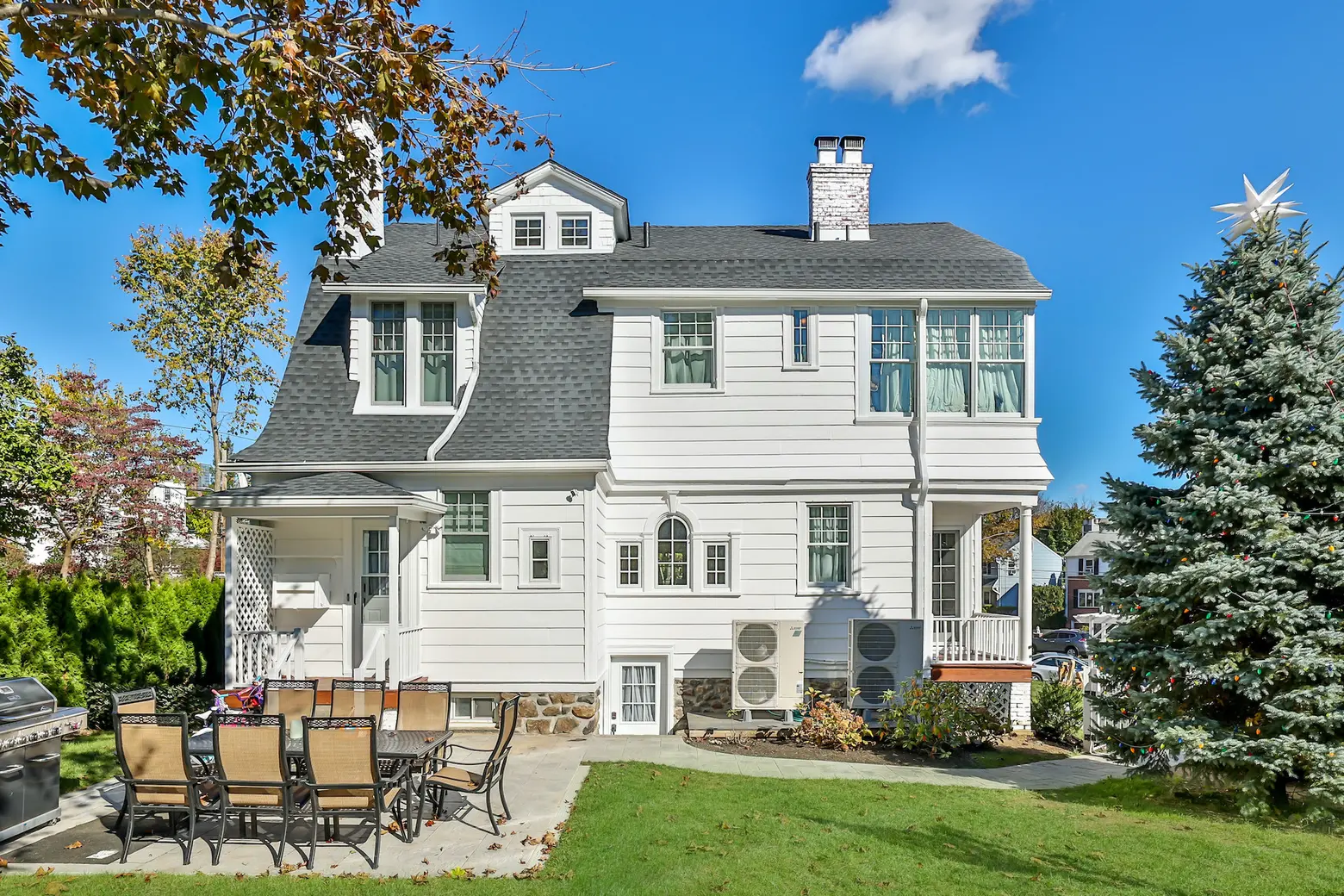 A landscaped yard, patio, and detached garage comprise the outdoor space. In addition to the home's many visible transformations, infrastructure improvements include a new roof, windows, plumbing, and electrical.
The legendary Yankee first baseman, who died in 1941 at the age of 37 from ALS, bought the home in his mother's name in 1927 and moved in, along with his parents, after Christmas, according to the New York Times. Gehrig won two World Series titles while residing here.
As the Times reported, Gehrig was quoted in a 1928 article in the New York Sun after the purchase: "Not a bad joint, is it? Not a new place, but it will be as good as new when I get 'er all dolled up. It was a Christmas gift to my mother."
The City of New Rochelle co-named Meadow Lane "Lou Gehrig Way" in his honor.
[Listing details: 9 Meadow Lane by Glorianne Mattesi of Douglas Elliman]
RELATED:
Photos courtesy of Douglas Elliman