Workshop/apd's Wood-Clad Studio is the Ultimate Tranquil Workspace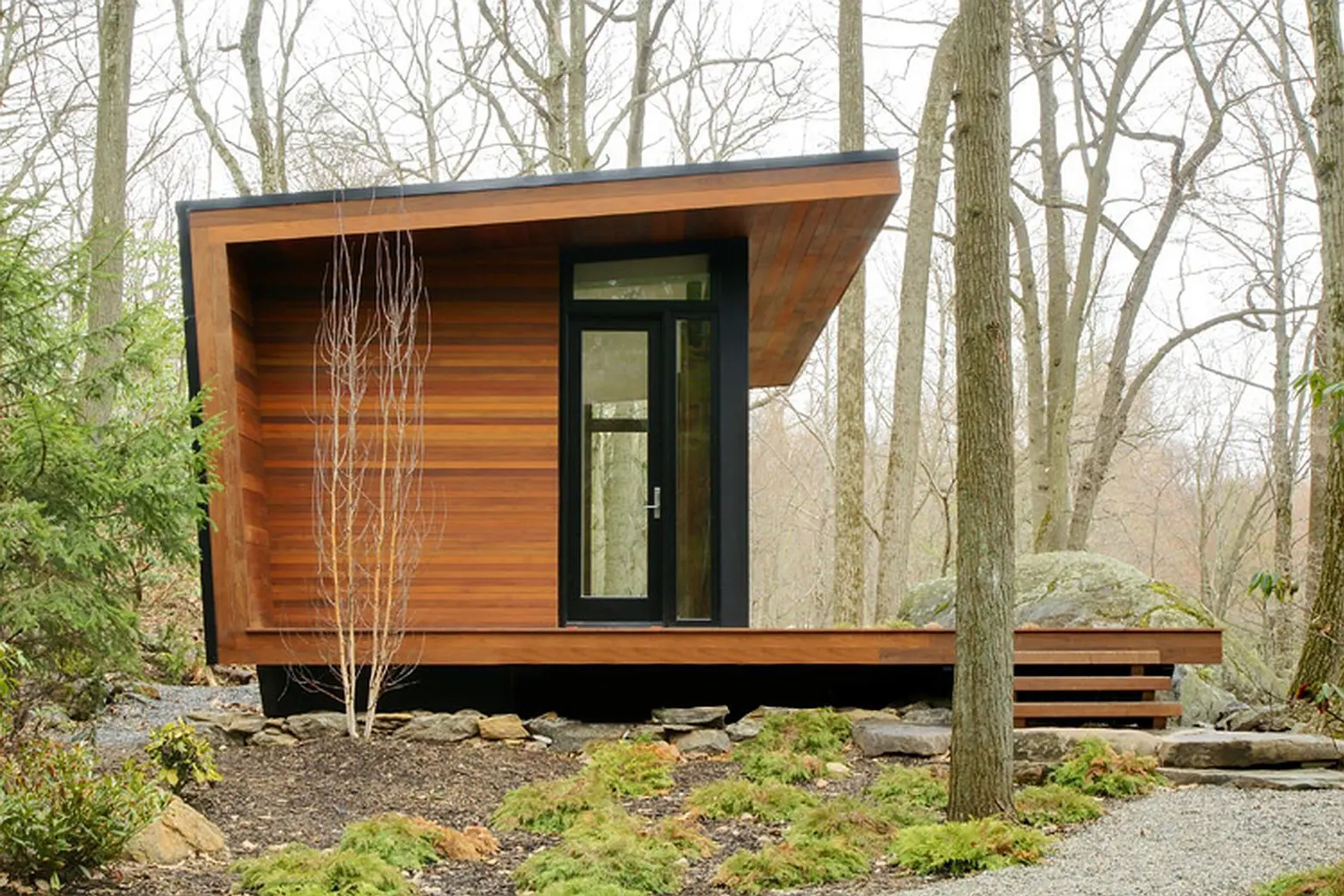 Even looking at this wood-clad retreat designed by workshop/apd brings us into a more peaceful state of mind. Everything about the freestanding studio — from the neat wood frame to cozy interiors — is a reminder of how modern-day architecture and Mother Nature can get along after all.
The lovely Chappaqua, NY workshop — designed to give the owner a place to work quietly — is set between two rock outcroppings that are partially visible to the main residence. The geometric studio fits snugly into its natural surrounding and uses materials like dark Ipe wood and black metal cladding on the outside to help it blend in even more.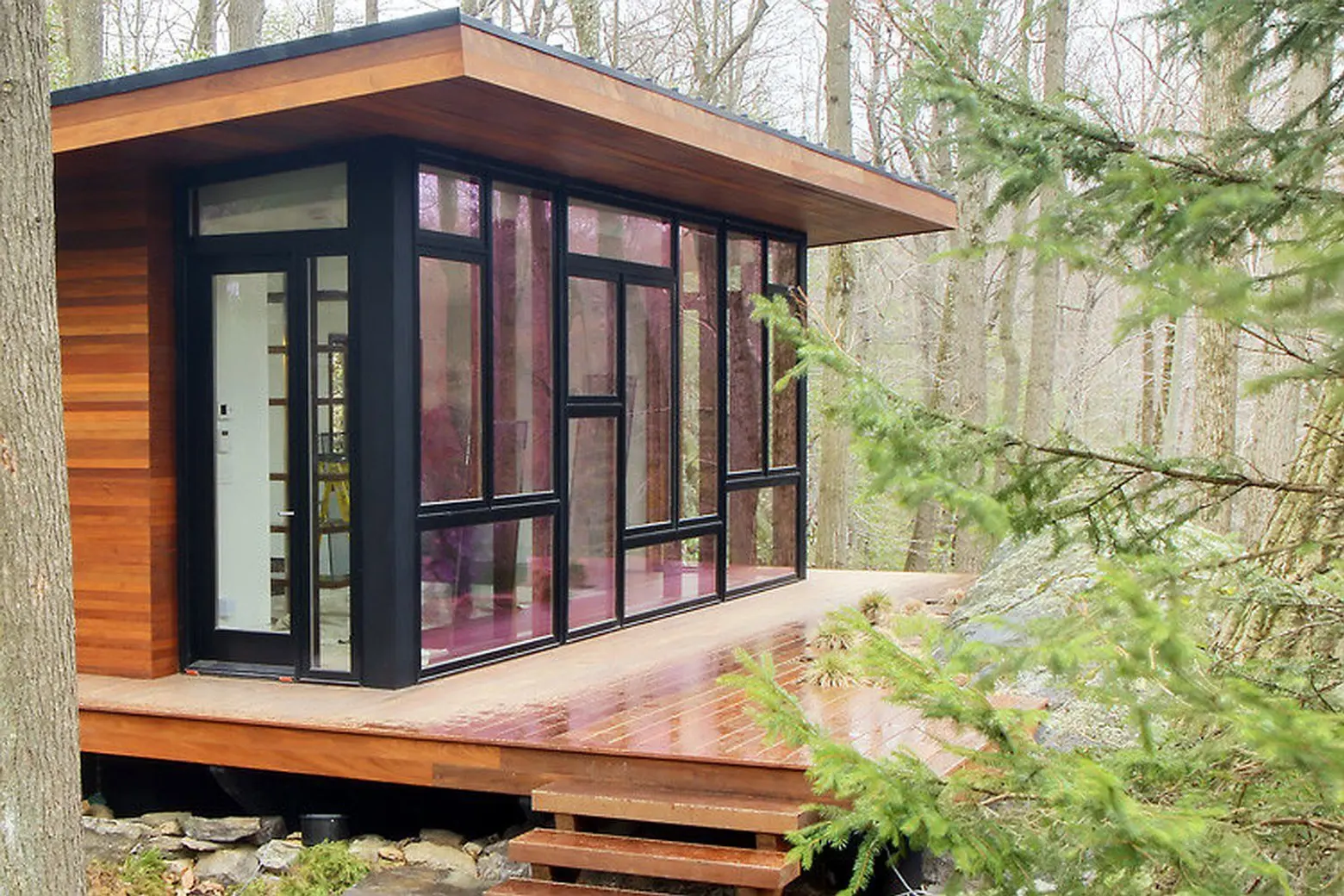 Measuring just 300-square-feet, the space is small (even by New York City standards), but a grid of windows that wraps around the entire Western facade makes it feel noticeably larger and gives the owner a fantastic view of the surrounding woods.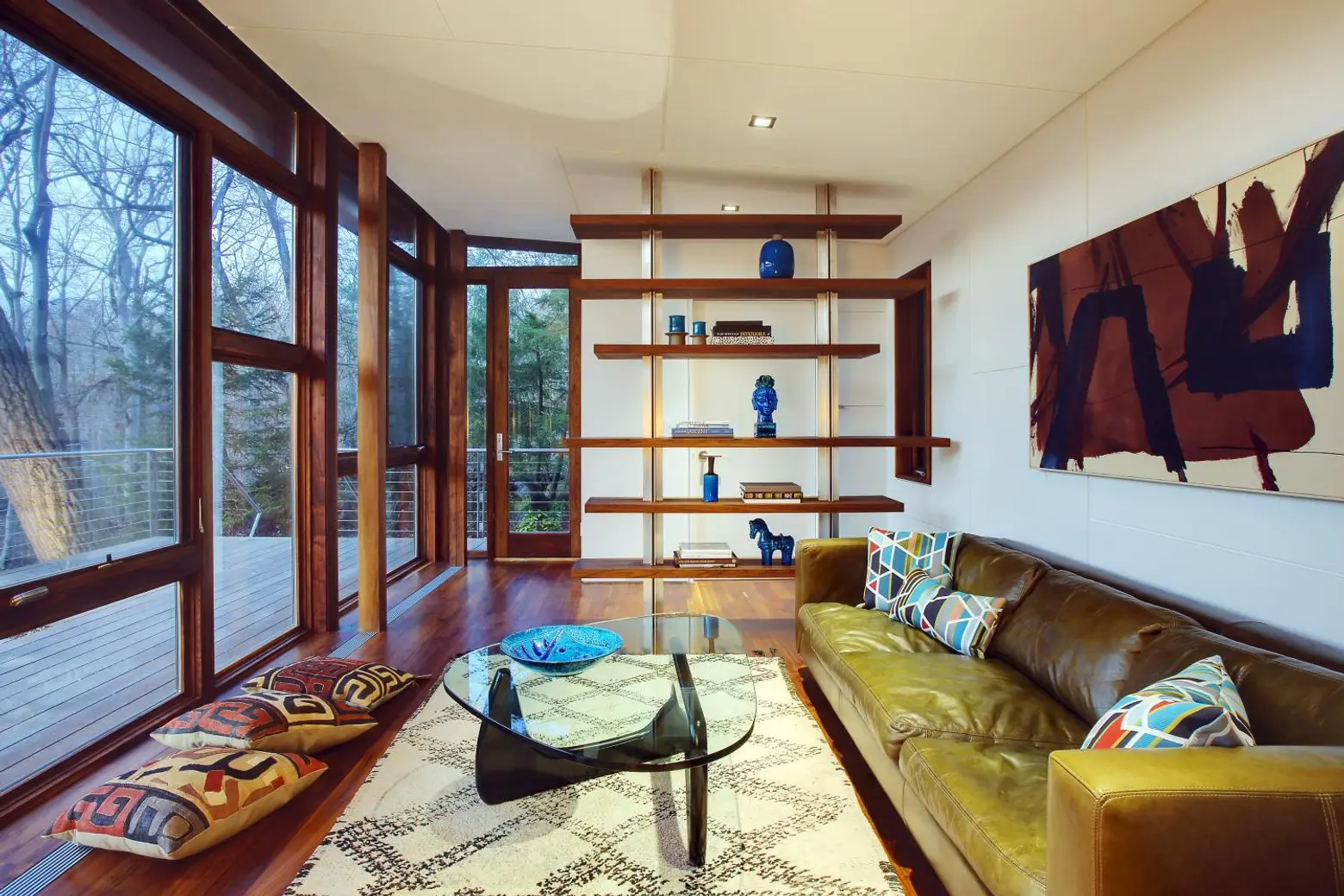 For the interior, walnut is used to further connect the inside with the outside. The studio was designed as a daytime escape — it doesn't have cooking facilities — but it'd also be a wonderfully zen spot to pull an all-nighter.
[Related: workshop/apd 's design for a fake beach for the Hudson River]
Want more design inspiration from workshop/apd? You can check out all of their work here.
Images © T. G. Olcott