William Noble's Private Central Park West Residence Is on the Market…Again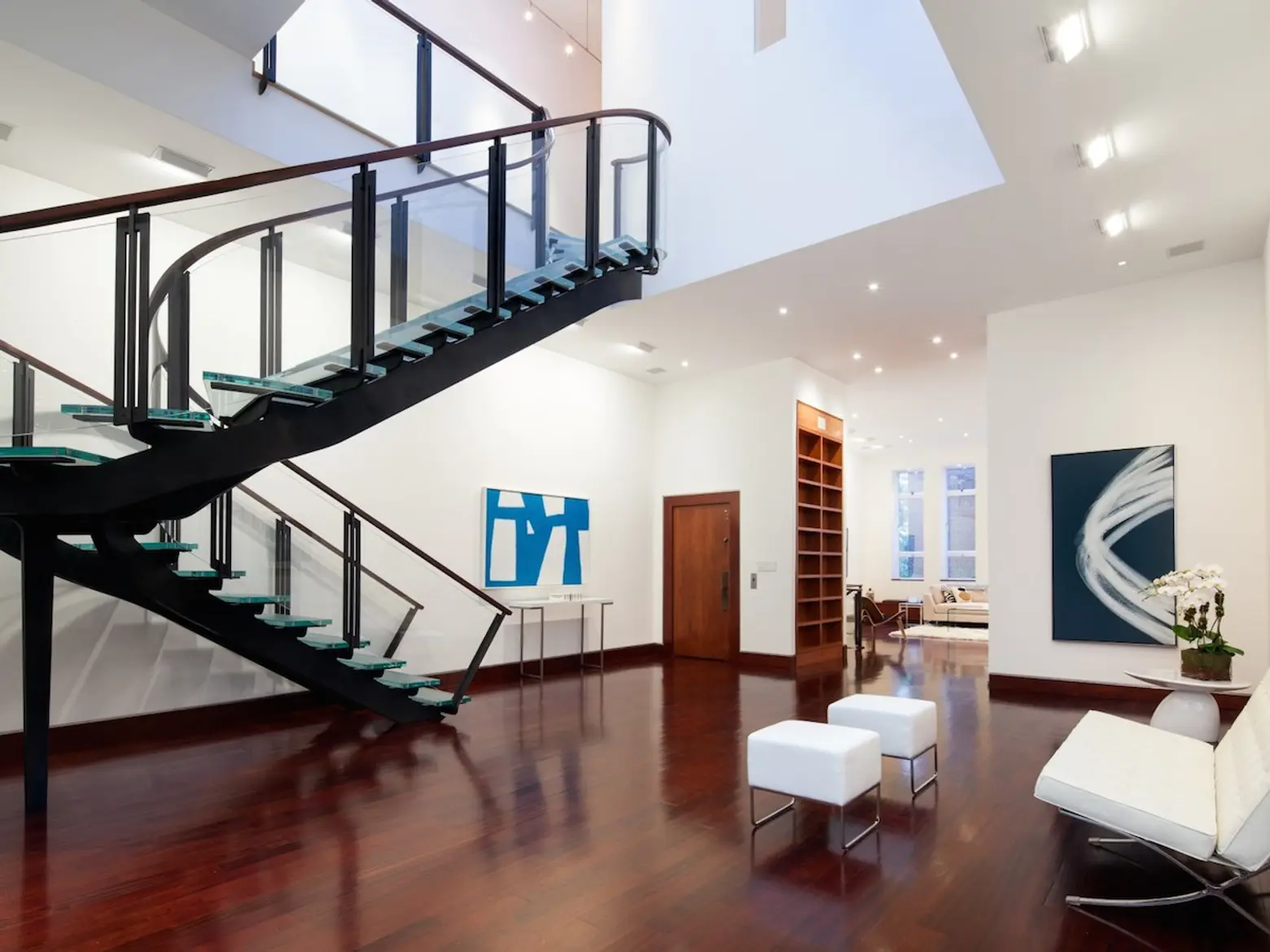 William Noble would roll over in his grave if he knew the fate of his beloved private residence. The prominent developer built a cluster of spec homes toward the end of the 19th century and chose 247 Central Park West for himself. This 10,745-square-foot home's impressive history continues as it was once the home of Walt Disney's grandniece and it remains one of the few single-family homes on Central Park.
However, history turns a bit sour beginning in 2006 when Keith Monda, president of Coach, purchased the home and spent a year renovating it as a gallery for his art. He sold the remodeled home to Ukrainian businessman Igor Iankovsky in 2012. Iankovsky apparently never moved in, preferring his French residence instead, and he has been trying to sell the home ever since. We're not sure if it's the renovation's mixed reviews or the sky-high prices, but for some reason this home toggles back and forth on the sales and rental markets. Well, now it's back with another price drop, asking $27.75 million or $65,000 a month.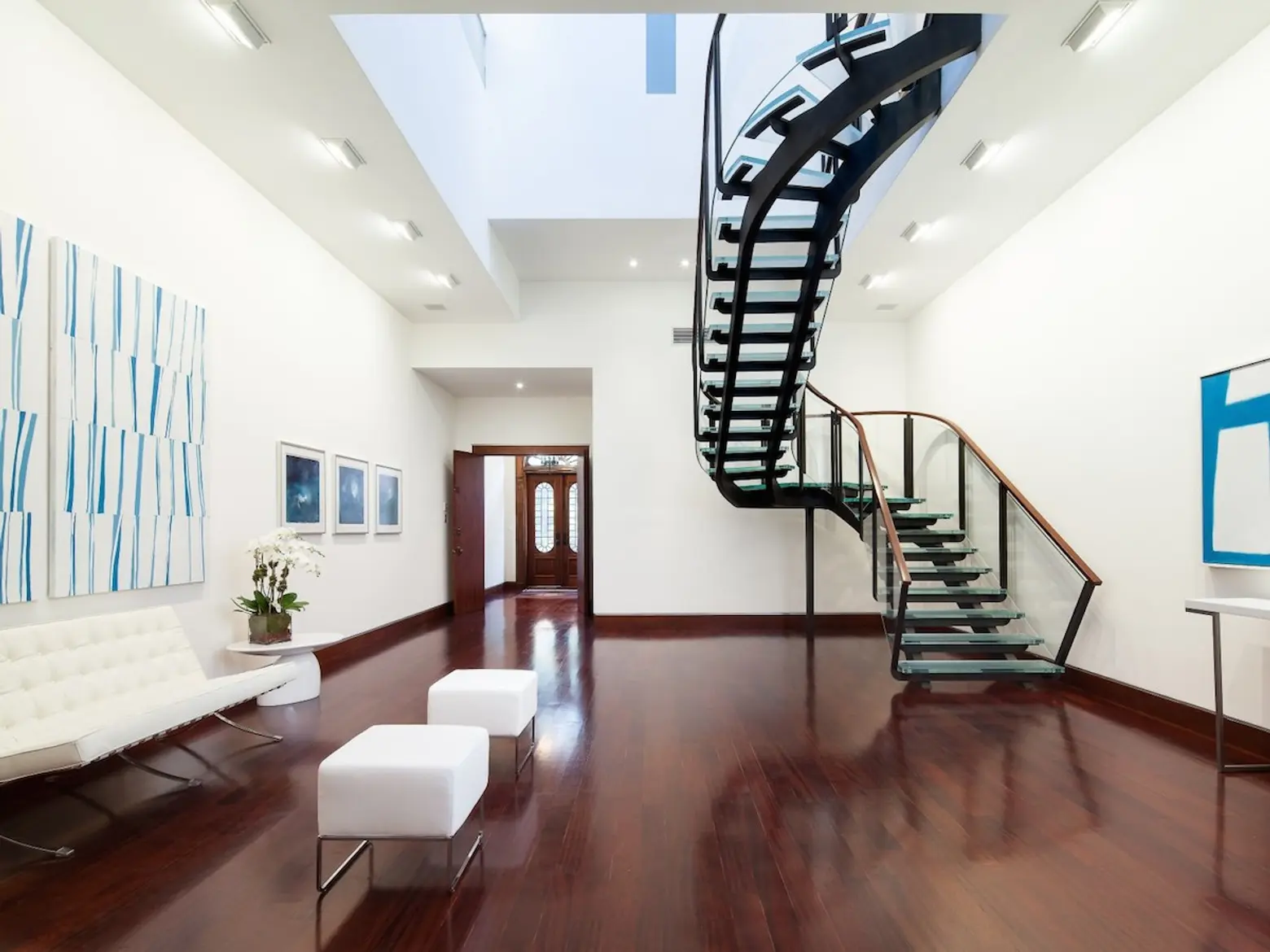 It might be difficult for some to reconcile the 19th century Queen Anne exterior juxtaposed with an ultra modern interior and a sweeping "Guggenheim-esque" glass and steel staircase. One look at the elaborate lighting will make it clear to anyone that showcasing artwork was the primary focus of this remodel.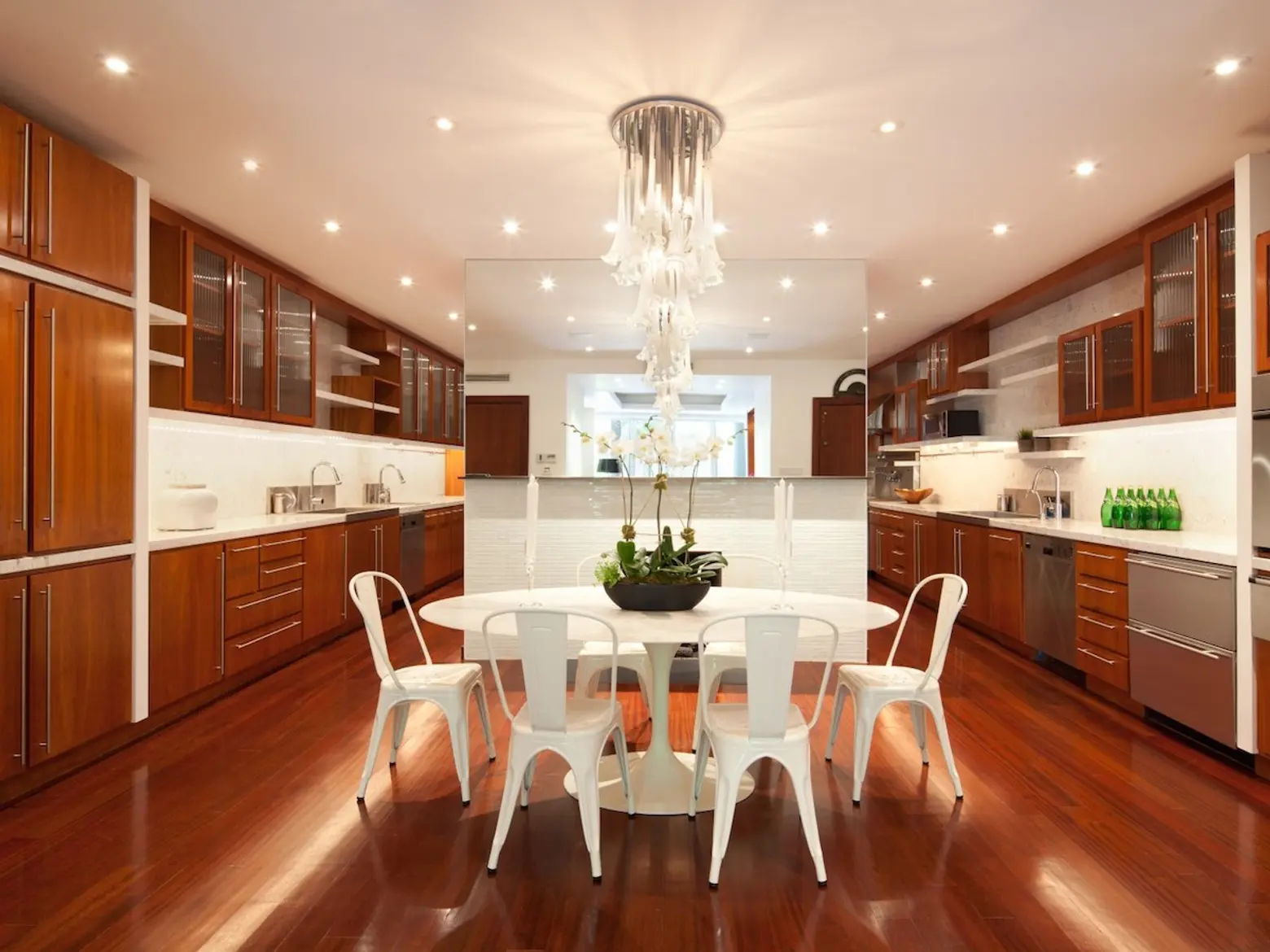 The six-bedroom home has six levels including and a lower level devoted entirely to a workout space and 60-foot lap pool. Natural light floods the home through a domed skylight on the top floor, and there are plenty of opportunities for fresh air and sun with oversized windows and four levels boasting outdoor space. The sleek chef's kitchen and dining room open to a Zen garden with bamboo; upstairs on the second floor, the spa-like master bath has its own balcony; the third-floor bedroom has a small balcony; and lastly, the top-floor bedroom and bath open up to a rooftop terrace.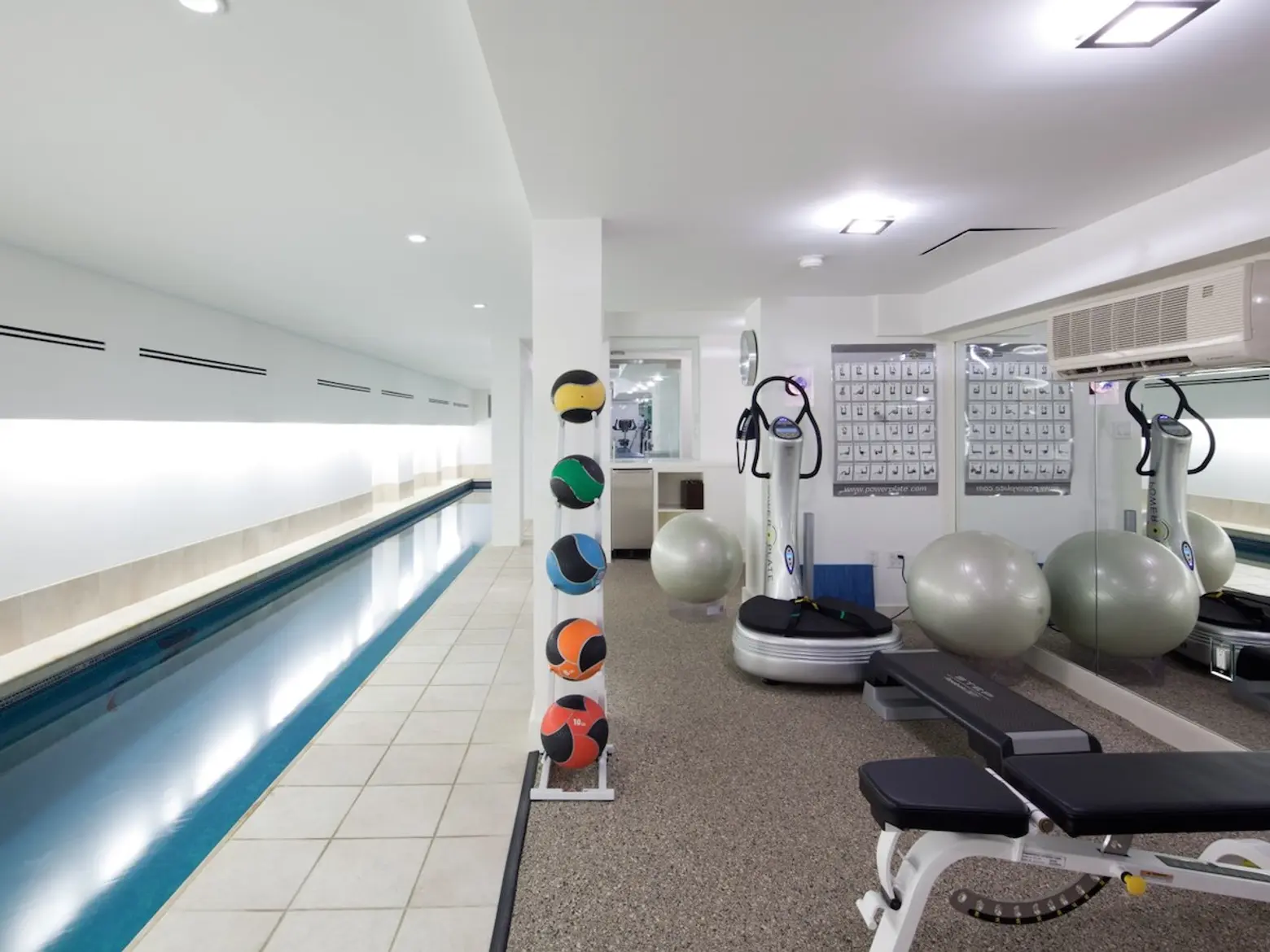 While the modern renovation appears to have rid the home of most of its prewar details, there are a few nuggets left behind, if only in the form of stained glass accents in the library. And all the remodels in the world couldn't destroy the home's classic Central Park views, which are particularly stunning when enjoyed from the rooftop terrace or master bedroom.
[Listing: 247 Central Park West by Vannessa A. Kaufman of Sotheby's]
[via CityRealty]
Photos courtesy of Sotheby's