Wallpapering: Decorate Your Space with These Quirky Paper Tiles by Dear Human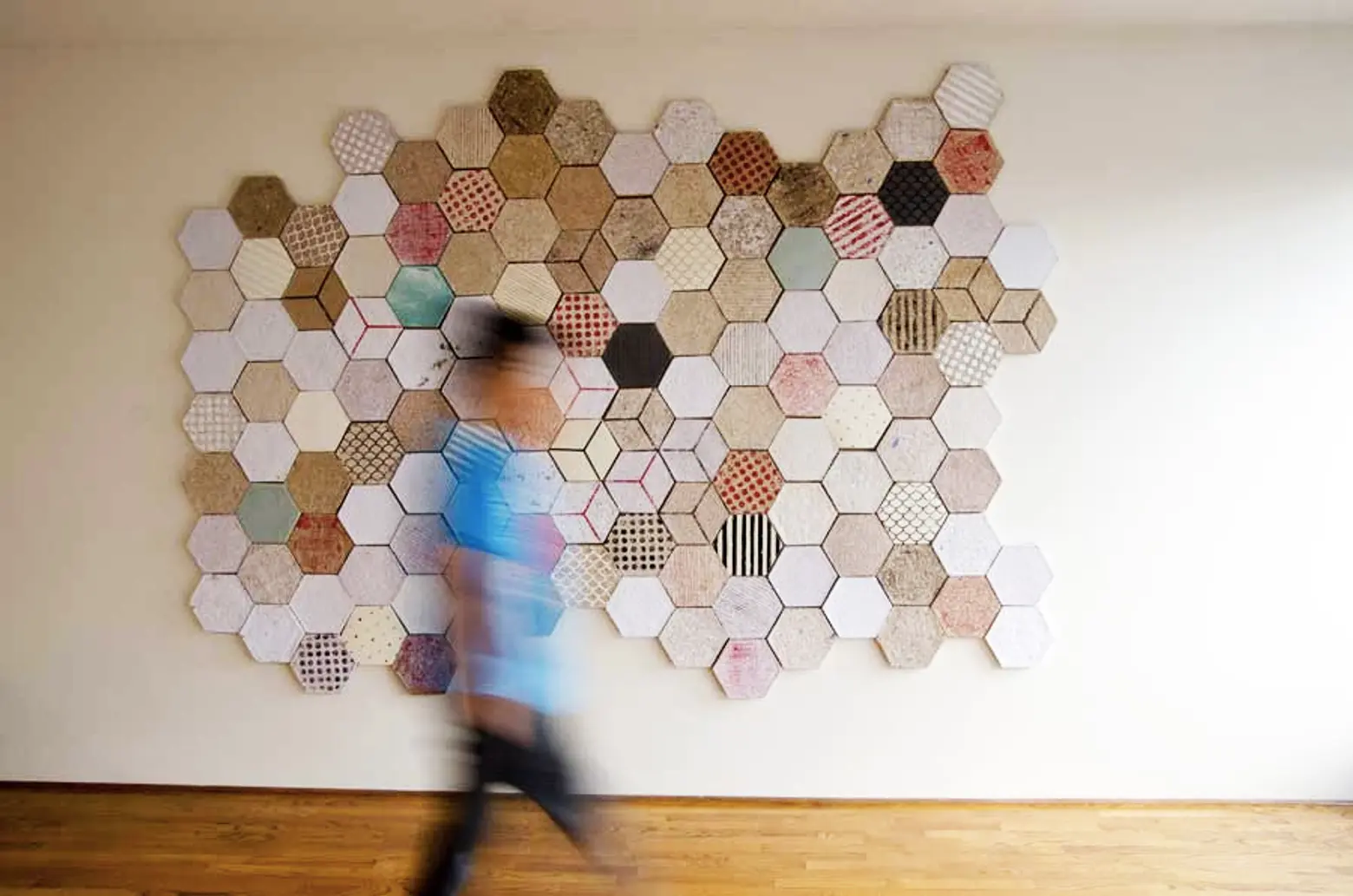 Vancouver studio Dear Human has come up with a brilliant idea that will turn your wall into a giant canvas primed for creativity. Aptly called "Wallpapering," this cool system consists of interlocking hexagonal tiles handcrafted from recycled paper that can be arranged and rearranged into an array of patterns. Each tile is hard as board, light as cork and can easily be painted to create a beautiful and personalized mosaic that will dress up any space.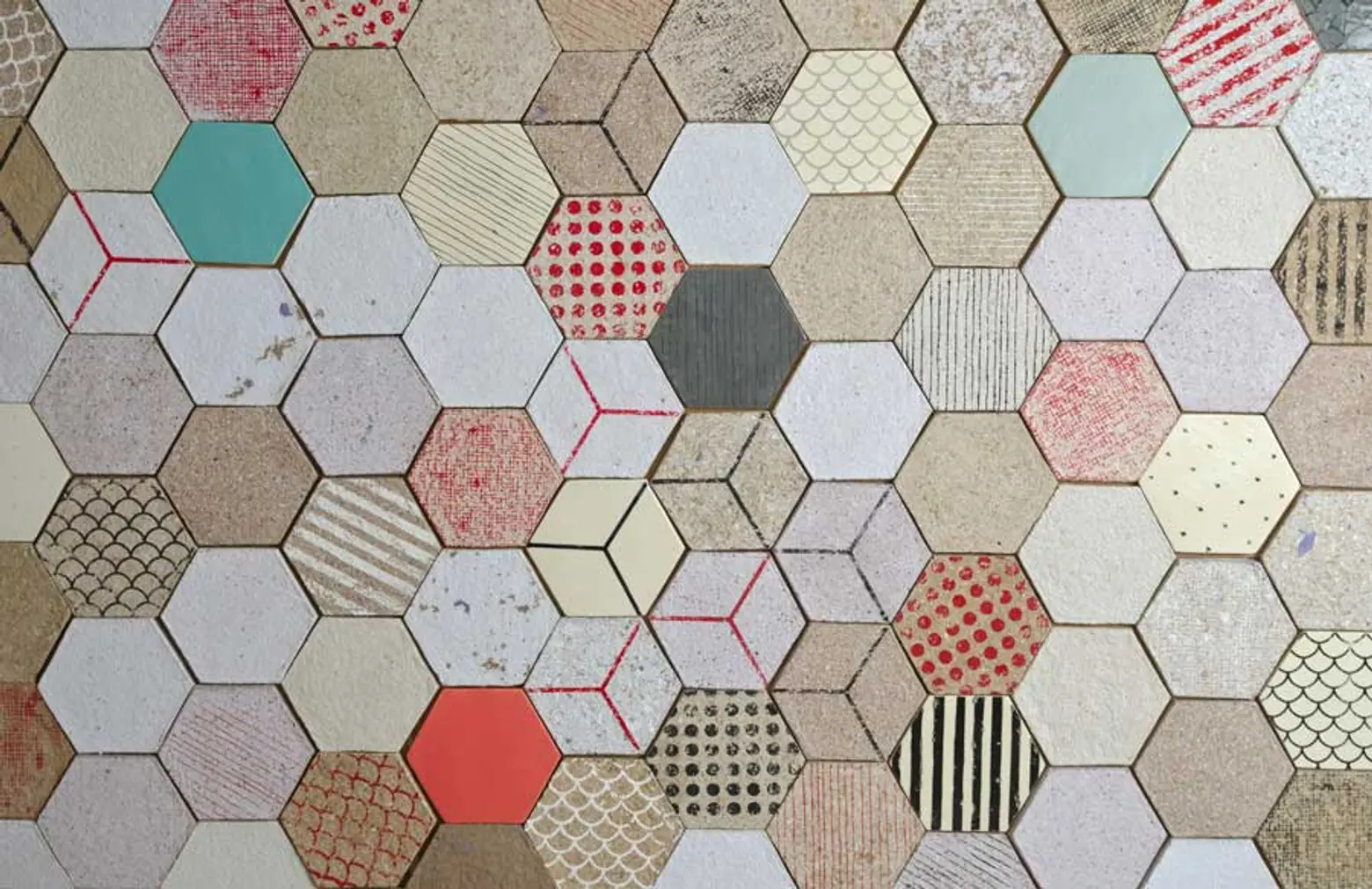 The hexagonal Wallpapering tiles are made from 100 percent post-consumer paper collected from local businesses in Vancouver, where the studio is based. As the whole production process is done by hand, each new tile is unique and different from the last.
The process of making each tile involves first shredding and pulping the paper, then pressing the pulp with air to release the dyes and aid in the drying process. Once each tile has dried, they can be painted or screen-printed using Dear Human's large library of patterns and colors, or with any other custom-ordered design.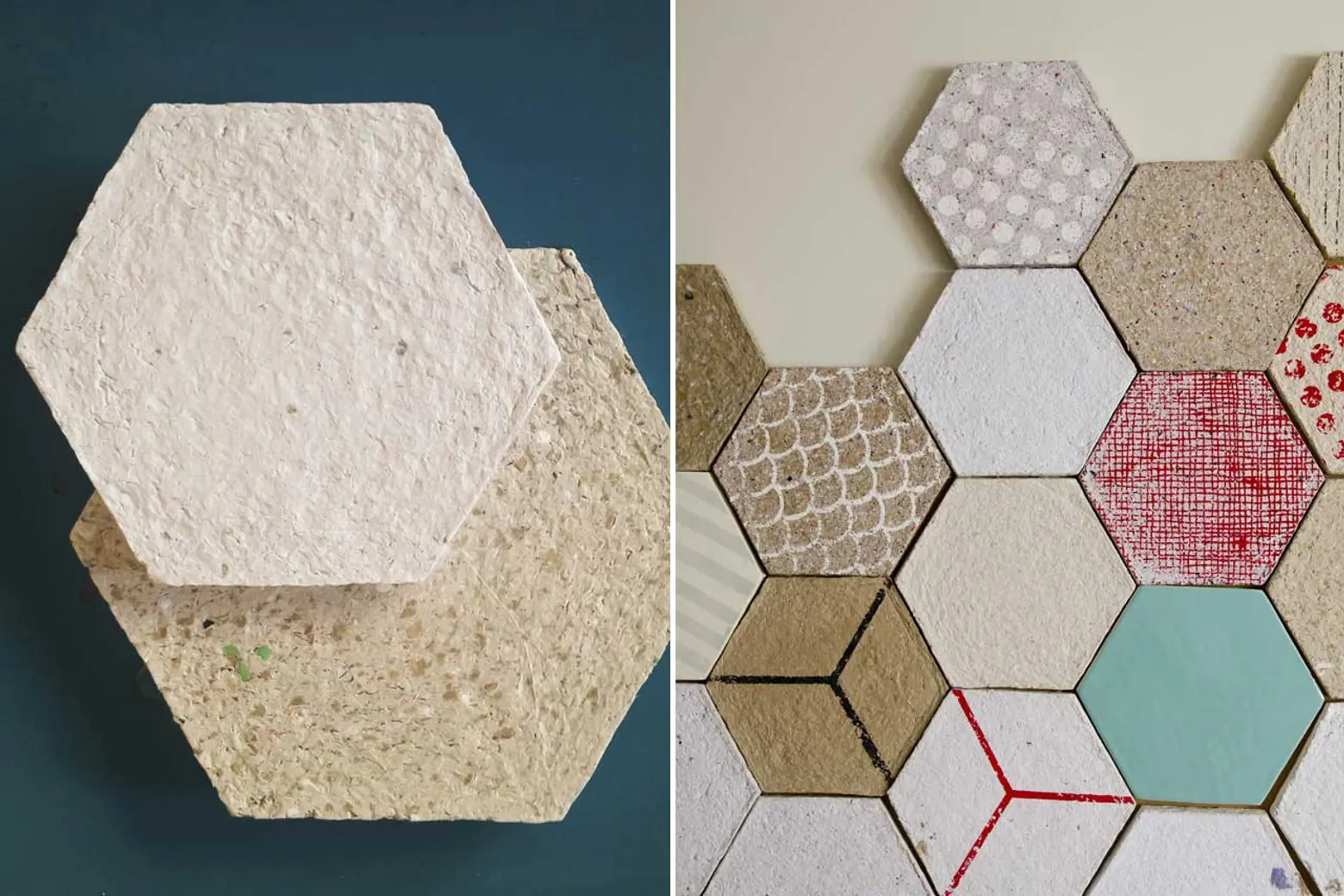 Tiles come in a variety of gradients that range from natural browns to bleached whites. Installation is also a snap thanks to the tile's lightweight material, and most adhesives, including double-sided tape, are enough to do the trick.
Aside from their decorative potential, they also have great sound absorbing qualities and perform similarly to some acoustic foams and cork boards.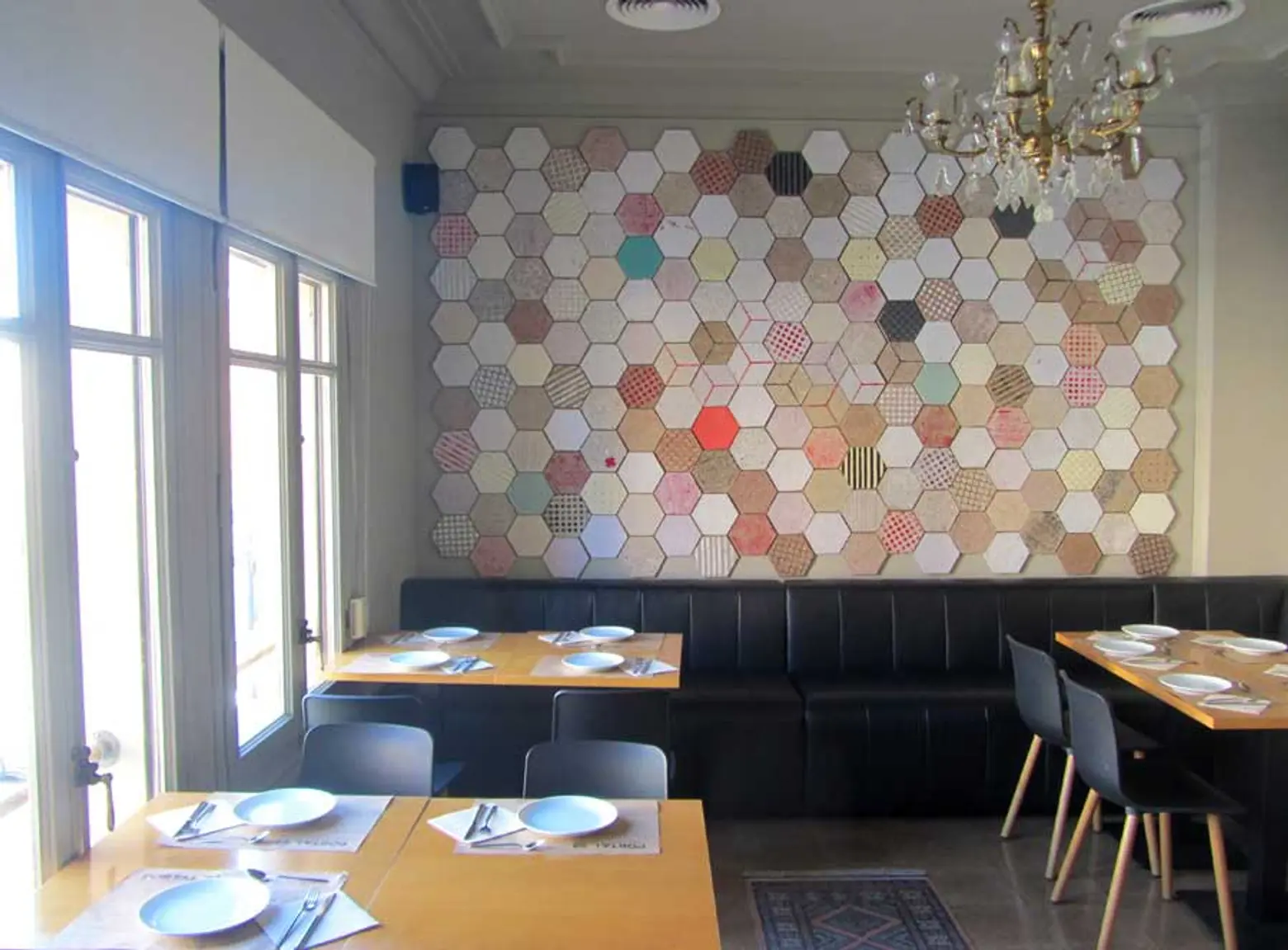 Dear Human is the creative studio of designers Jasna Sokolovic and Noel O'Connell. The pair focus on exploring their common interests through craft traditions, sustainable making and unconventional material use and reuse.
You can see more beautiful and sustainable designs for the home at their website here.
RELATED:
Photos courtesy of Nenad Stevanovic and Michael Sider for Dear Human