Wall Street Bigwig Purchases Park Ave Co-op for $22 Million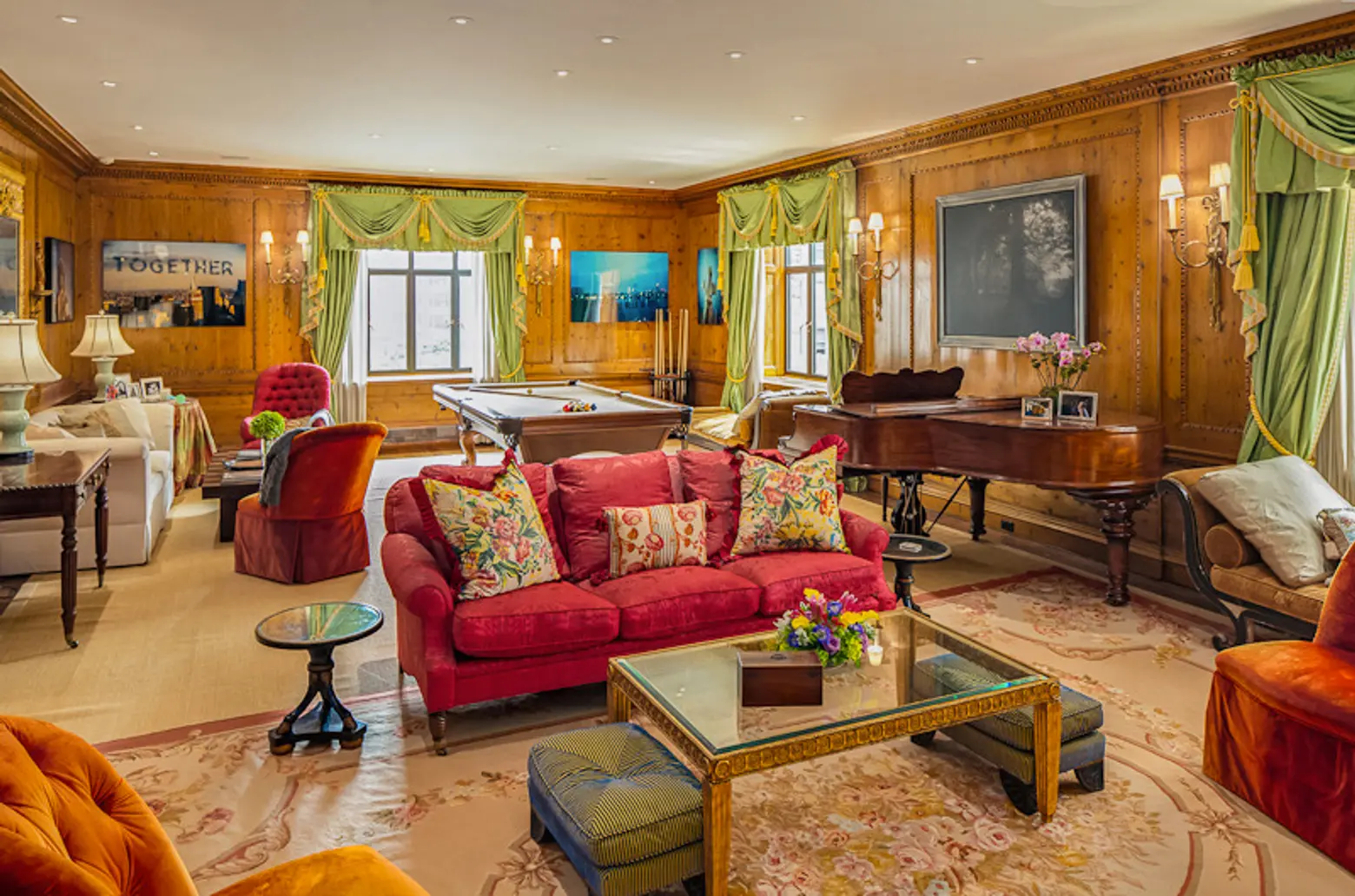 Society couple Pamela Farkas and Andrew Paul have finally found a buyer for their co-op at 820 Park Avenue.
The duo placed their property on the market last September, and it looks like Wall Street exec Matthew Cherwin, who was recently named co-head of JPMorgan's Global Credit, Securitized Products and Public Finance, and his wife, Wendy Cherwin, handed over $22 million for the digs. The interiors of the duplex are definitively Upper East Side, and the residence boasts five bedrooms and 180-feet of Park Avenue frontage.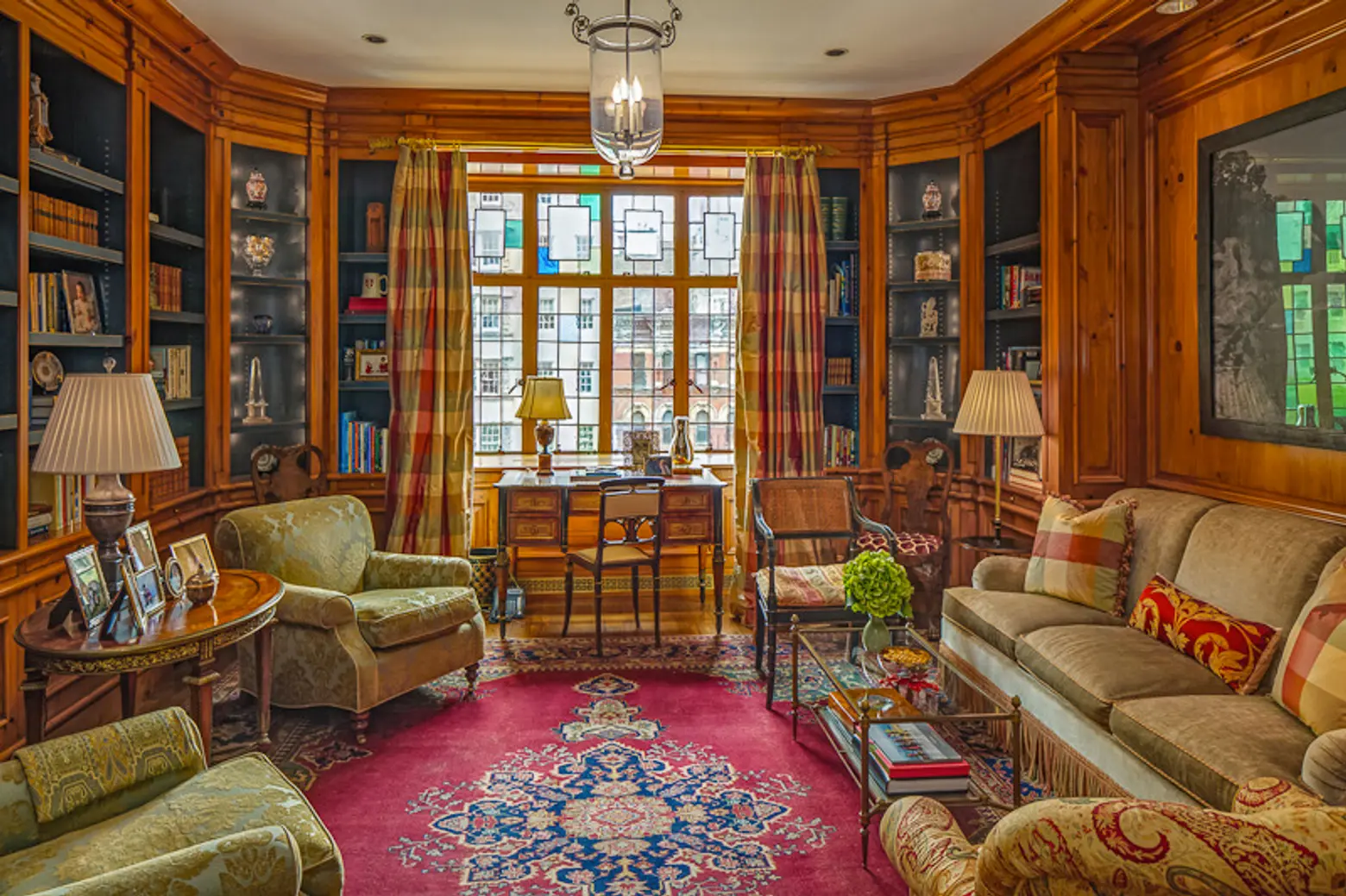 The duplex is located within a 14-story building that was constructed back in 1926. The apartment comes with 90-feet of Park Avenue frontage on each floor, a gourmet kitchen, wood-burning fireplaces, a wood-paneled library, and much more. But its most impressive feature might be the private elevator that opens up to a massive, marble-floored entry gallery, which leads to a sizeable coat room, and the dining and living rooms.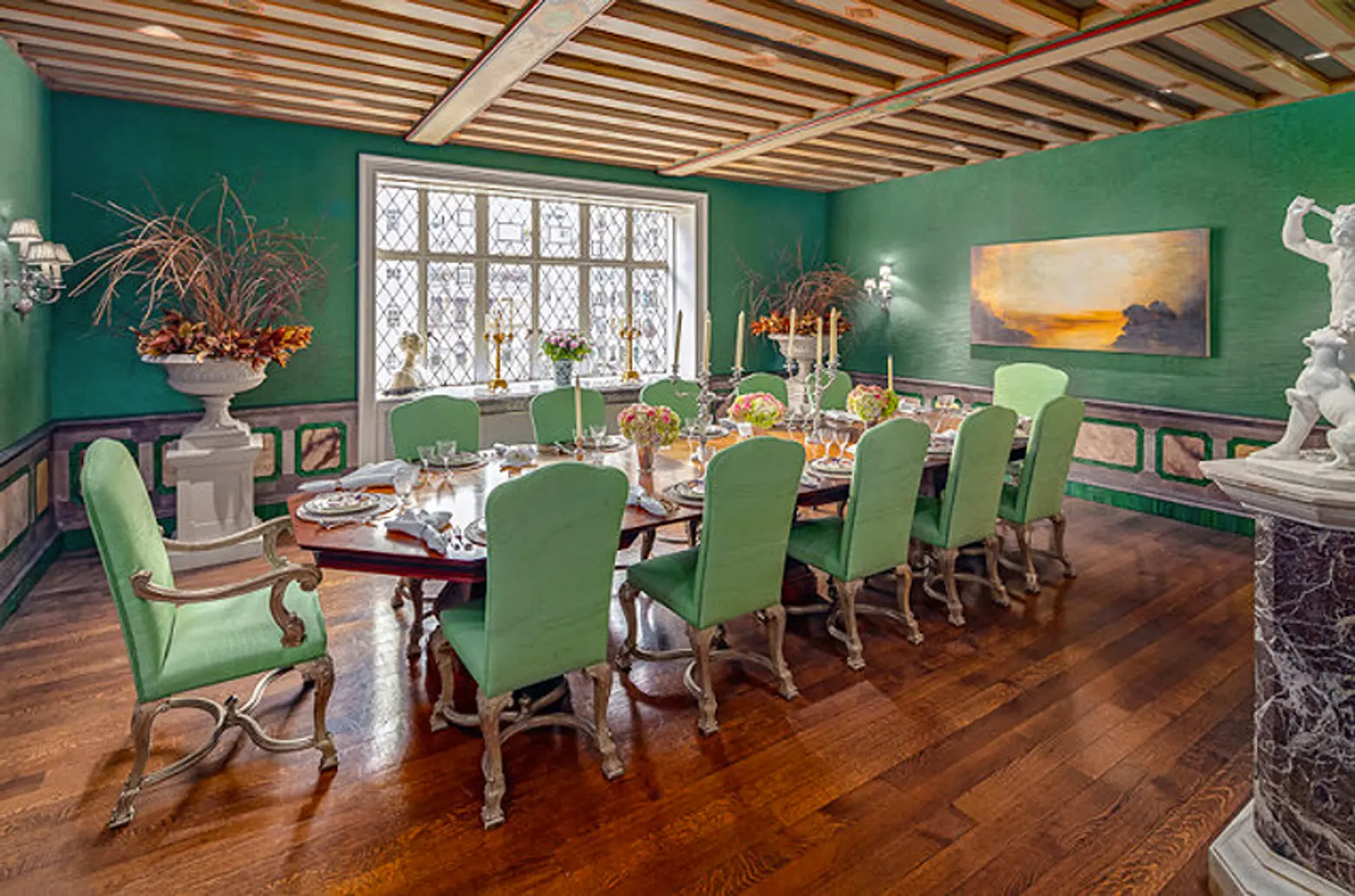 And to give you an idea of what kind of parties must have been thrown here by Farkas and Paul, 820 Park Avenue has been described by residents as "a building of billionaires, not millionaires." In fact, neighbors include Democratic fundraising heavyweights Jane Hartley and Ralph Schlosstein.
[Via New York Observer]
Images via BHS