Vacation in the Woods in Style with Archi-Tectonics' Pre-Fab Upstate Guest House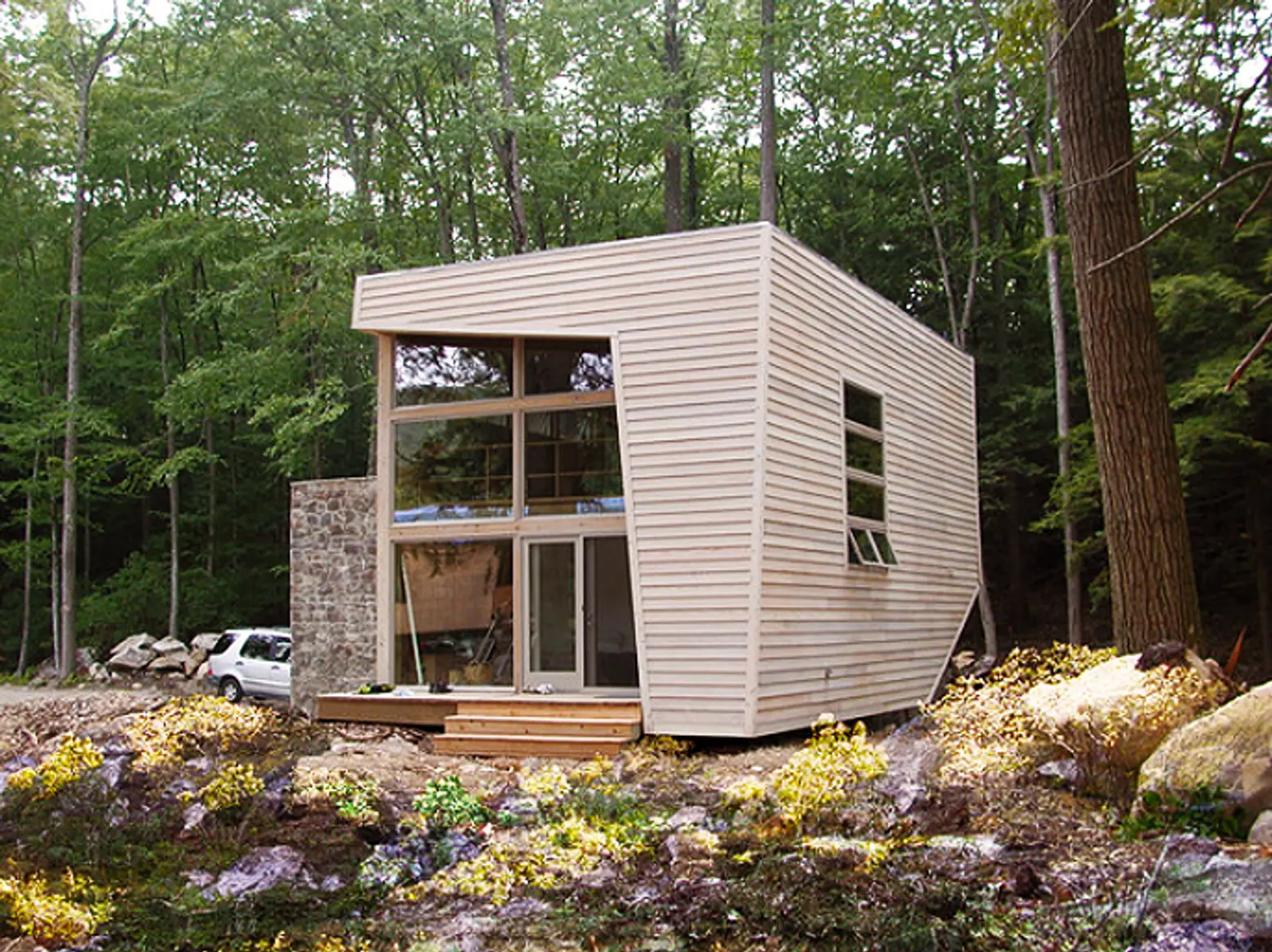 It's not often a guest house gets as much attention as the main one, but this mini-me of an upstate New York home designed by Archi-Tectonics is hard to miss. Built as an alter-ego to a larger structure, the 1,500-square-feet building stands out without upstaging the estate's true star.
Inspired by its quaint Carmel, NY surroundings, the pre-fab guest house was created as a suspended wood structure perched atop a stone garage, giving the upstairs living area a stunning lake view. The roof of the garage doubles as a second floor terrace that leads straight into the kitchen and dining rooms, making it perfect for entertaining in the warmer months.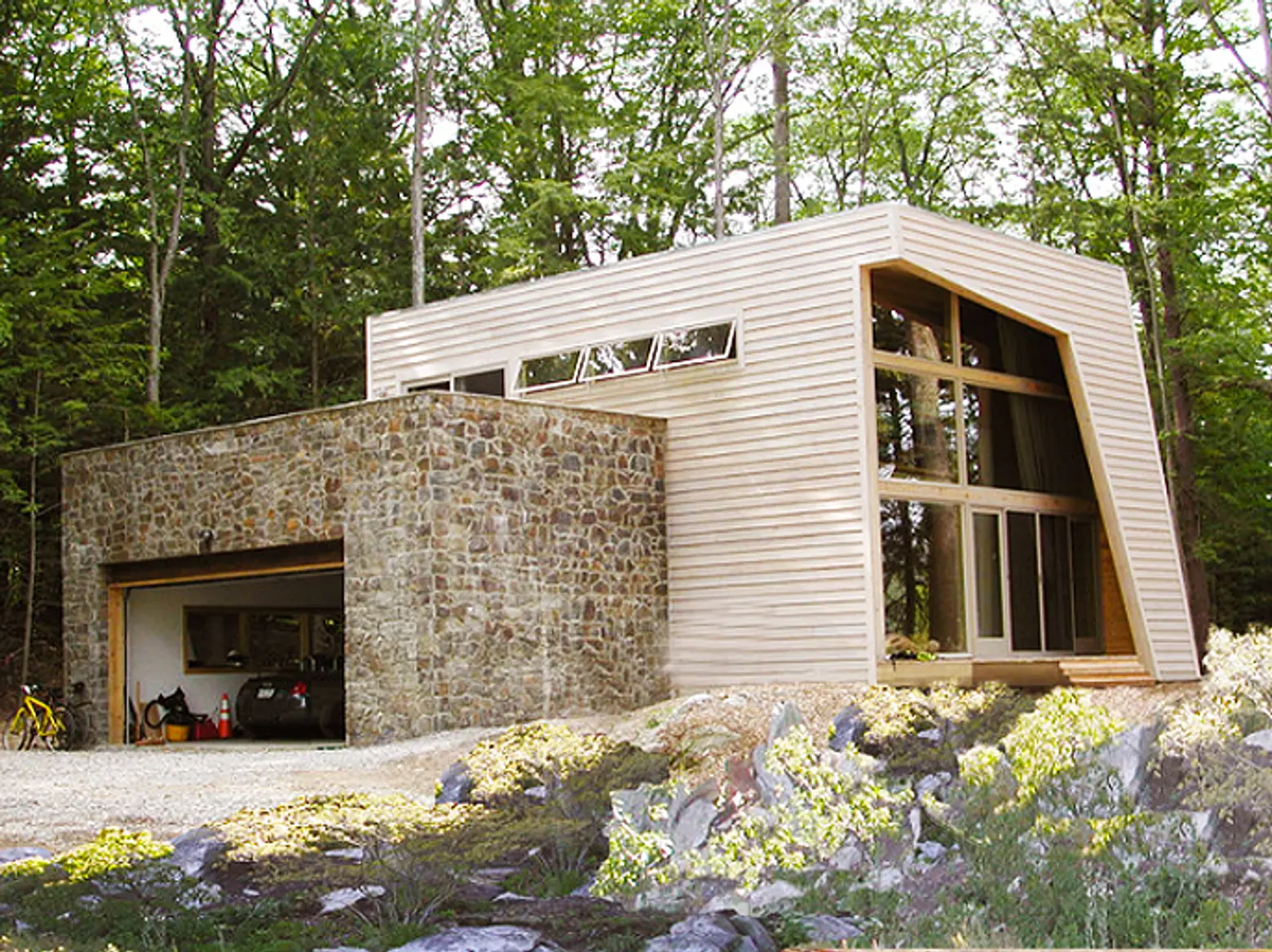 In keeping with the non-traditional layout, Archi-Tectonics placed the bedrooms on the first floor with sliding doors that open into a small porch. The main entrance is particularly striking — it's built from layers of wood screens and large glass windows that create a soft boundary between the house and the great outdoors.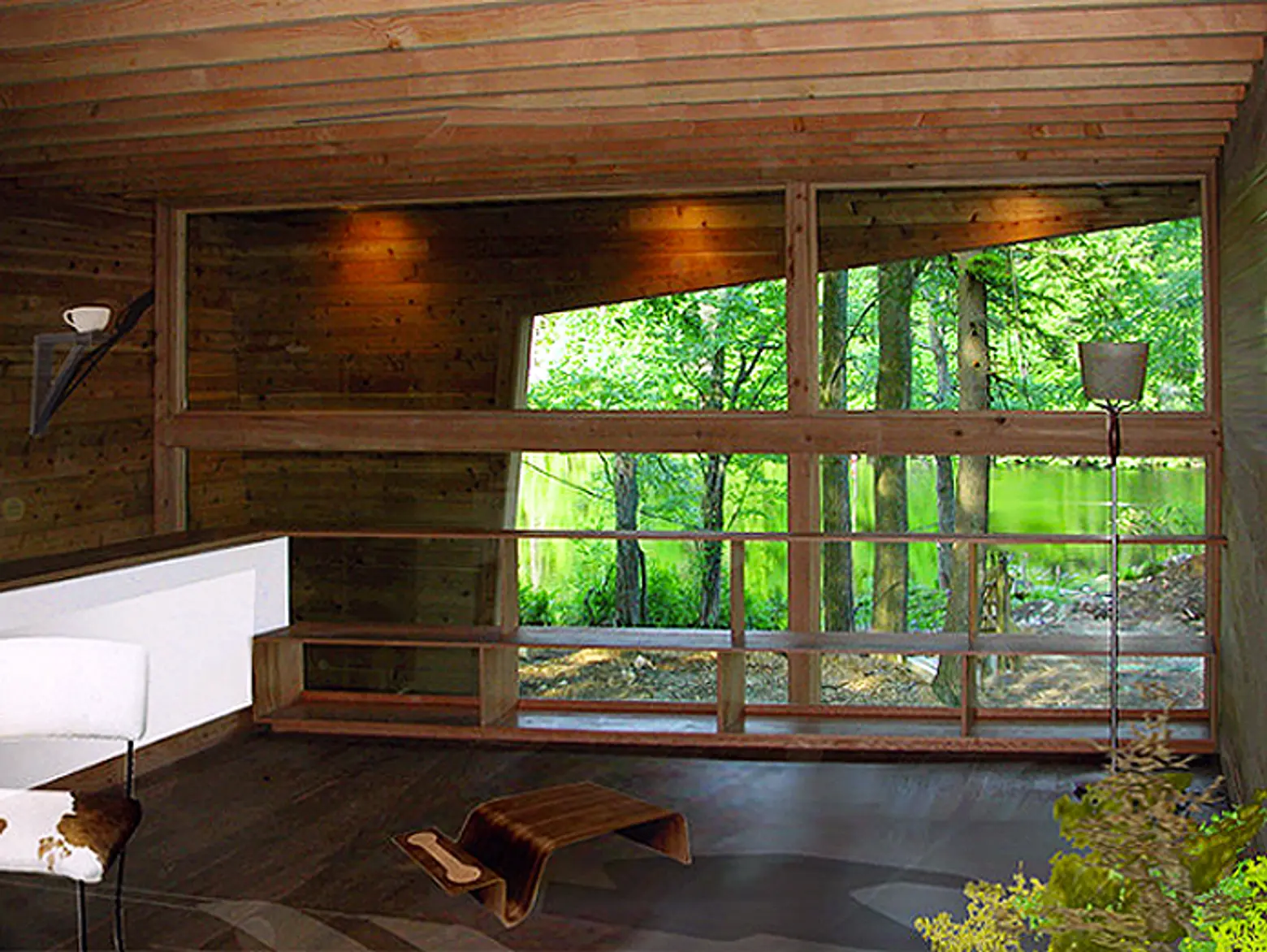 This is one guest house we don't mind turning into a permanent residence.
Check out more work by Archi-Tectonics here.
Images Floto & Warner Photography and Archi-Tectonics