Thorndale: Turn of the 20th Century Carriage House Becomes Perfect 21st Century Home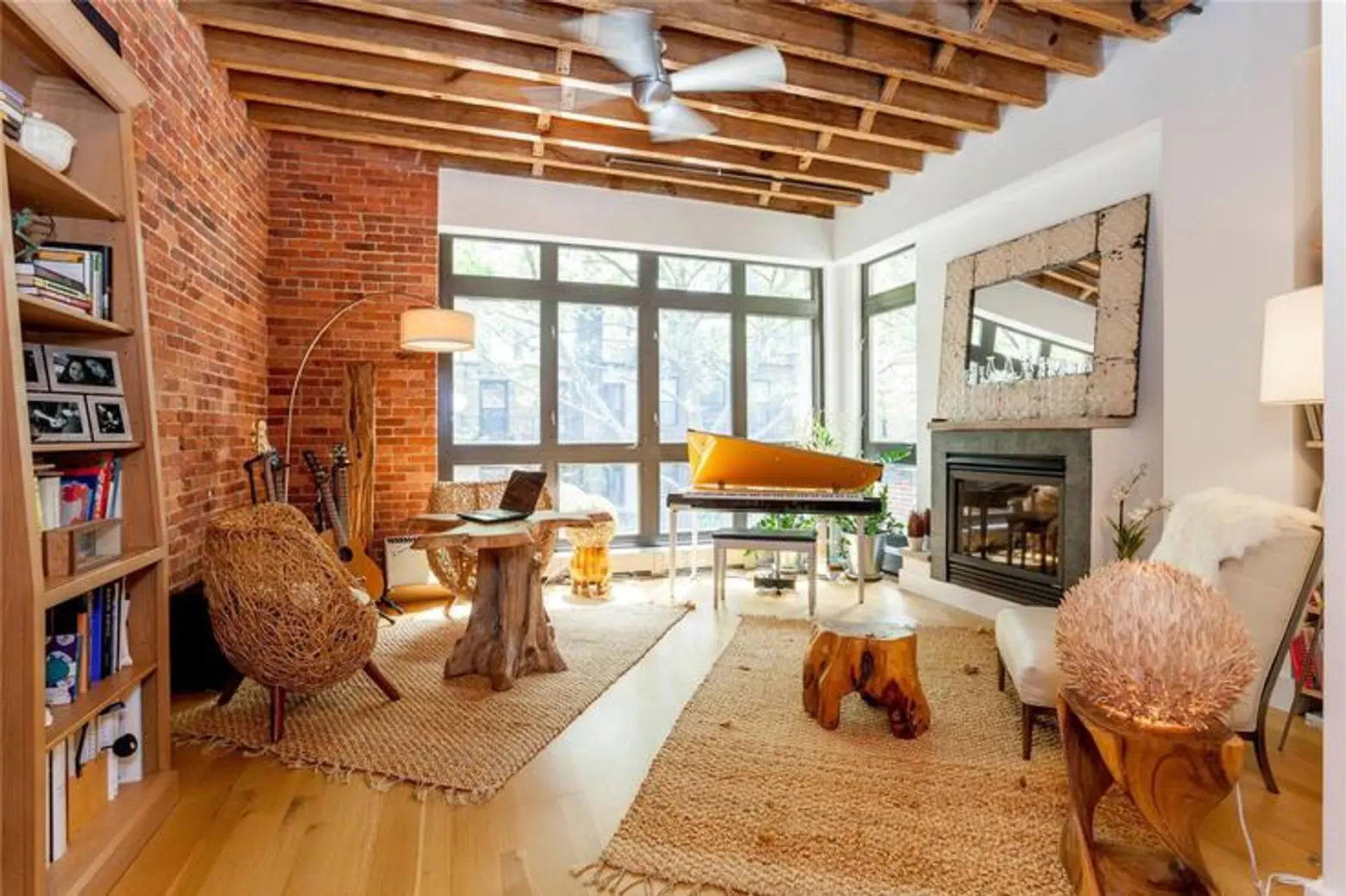 At the turn of the 20th century, the first Model T Ford was still almost a decade from leaving the assembly line at the Ford Motor Company's Piquette Plant in Detroit, Michigan and horse-drawn carriages were the primary mode of transportation. Carriage houses, like the one at 406 West 45th Street, built in 1905 for Oakleigh Thorne, owner of Thorndale Farms in Dutchess County, were necessary to properly store the carriages and associated equipment, such as saddles, stirrups, bridles, halters, reins, bits, harnesses, etc.
By 1927, over 15 million Model T-Fords had been produced and the horse and buggy was on its way to being a novelty from a simpler time, and carriage houses were eventually given second lives as garages, offices, workshops, restaurants and, as in the case of the aptly named Thorndale, beautiful residences.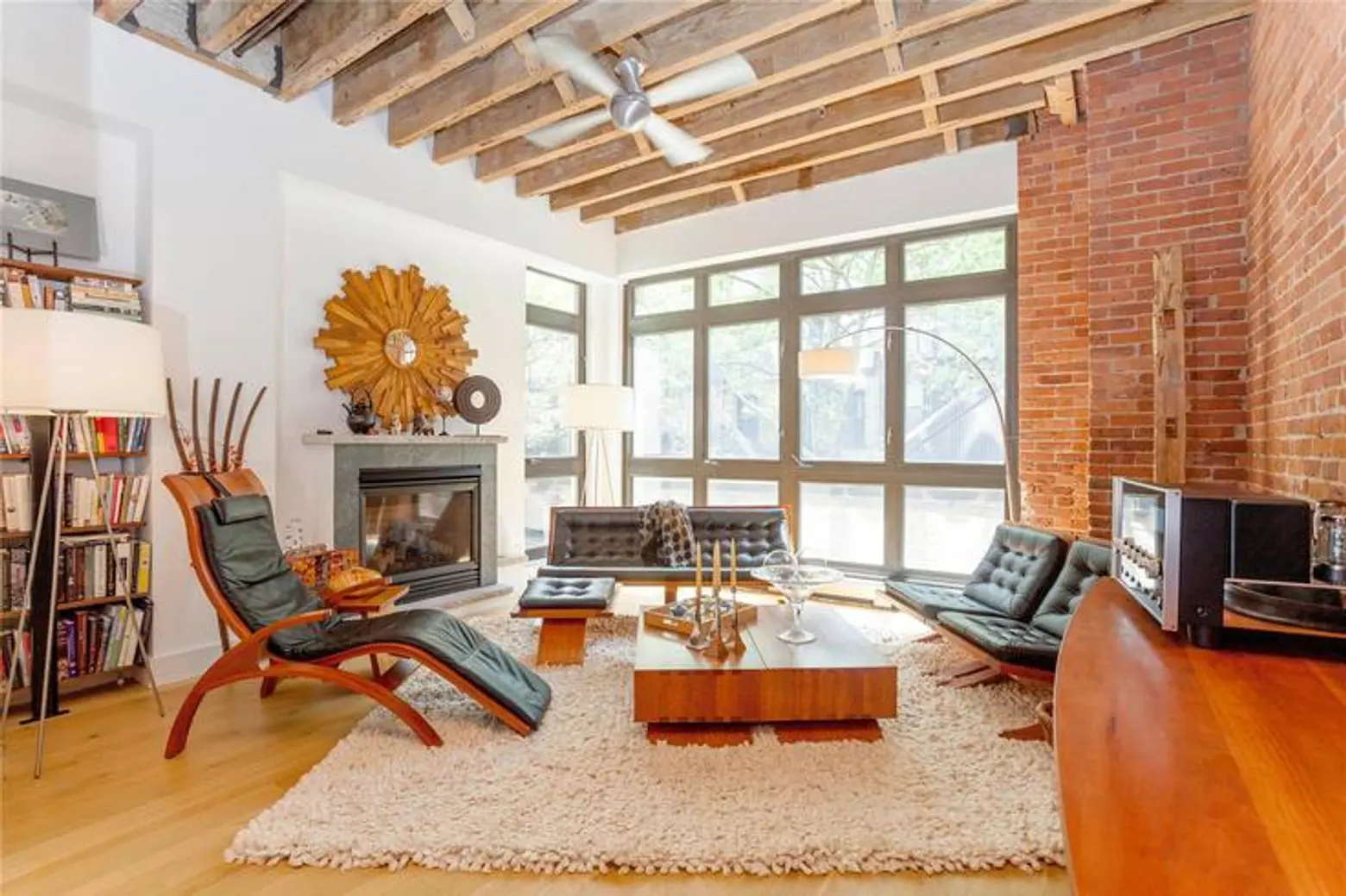 In 2006, the architectural firm Lynn Gaffney Architect, PLLC converted the building into 21 residential condominium apartments, two of which are being offered as one single purchase opportunity for just the right buyer.
Each of the 2BR/2BA apartments, connected by a private entry, is beautiful in its own right, but joined together the possibilities are endless. Rustic architectural elements such as original exposed brick, towering 11-foot ceilings featuring thick cut timber beams, and wide plank hardwood flooring evoke the warmth and character of the building's humble beginnings.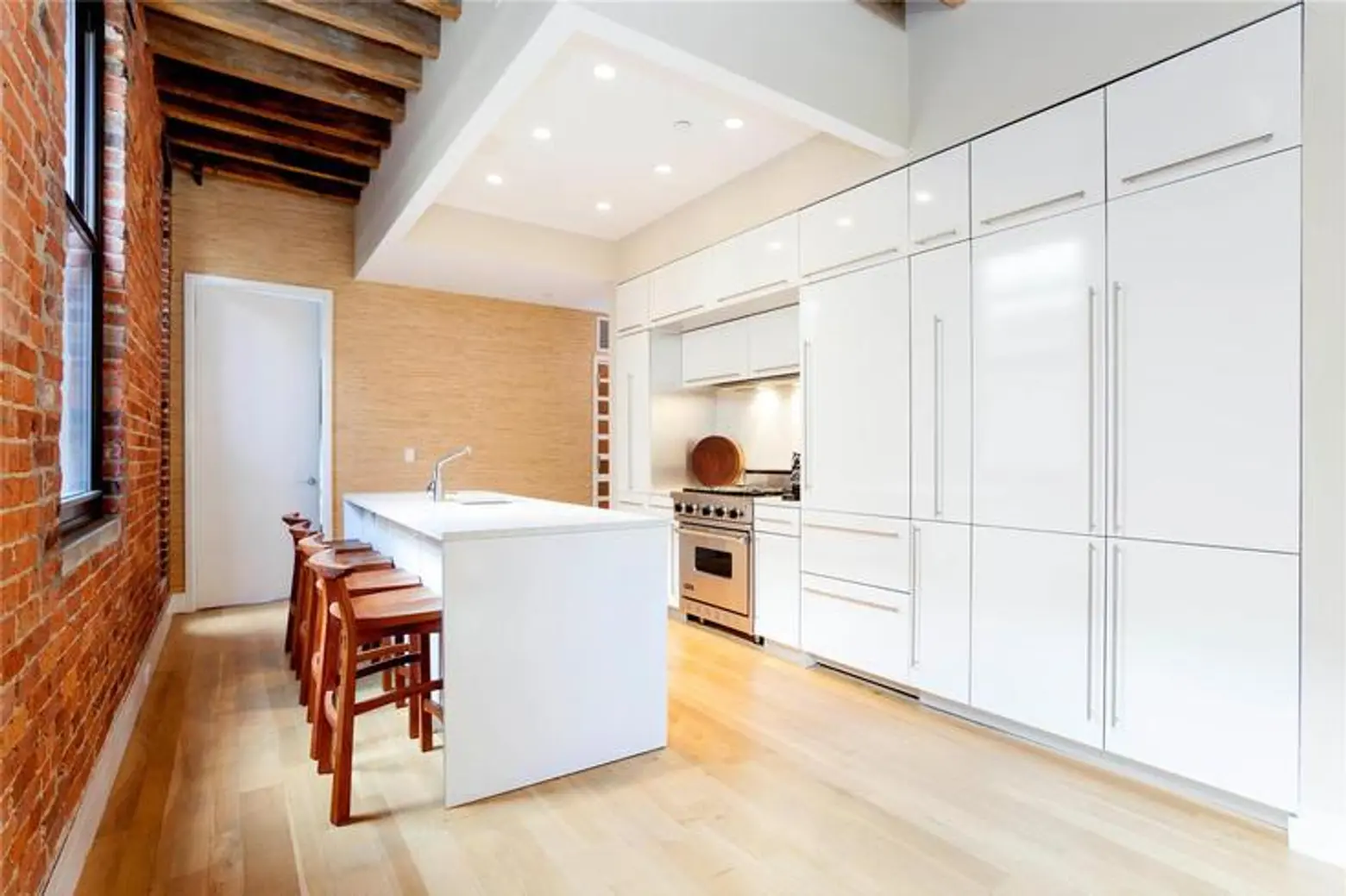 Yet the large updated windows (sunshine abounds), sleek Italian-designer kitchens with top-of-the-line appliances, thoroughly modern bathrooms, neatly finished bedrooms, and roof deck with a simply jaw dropping view of the Manhattan skyline are a welcome nod to the 21st century.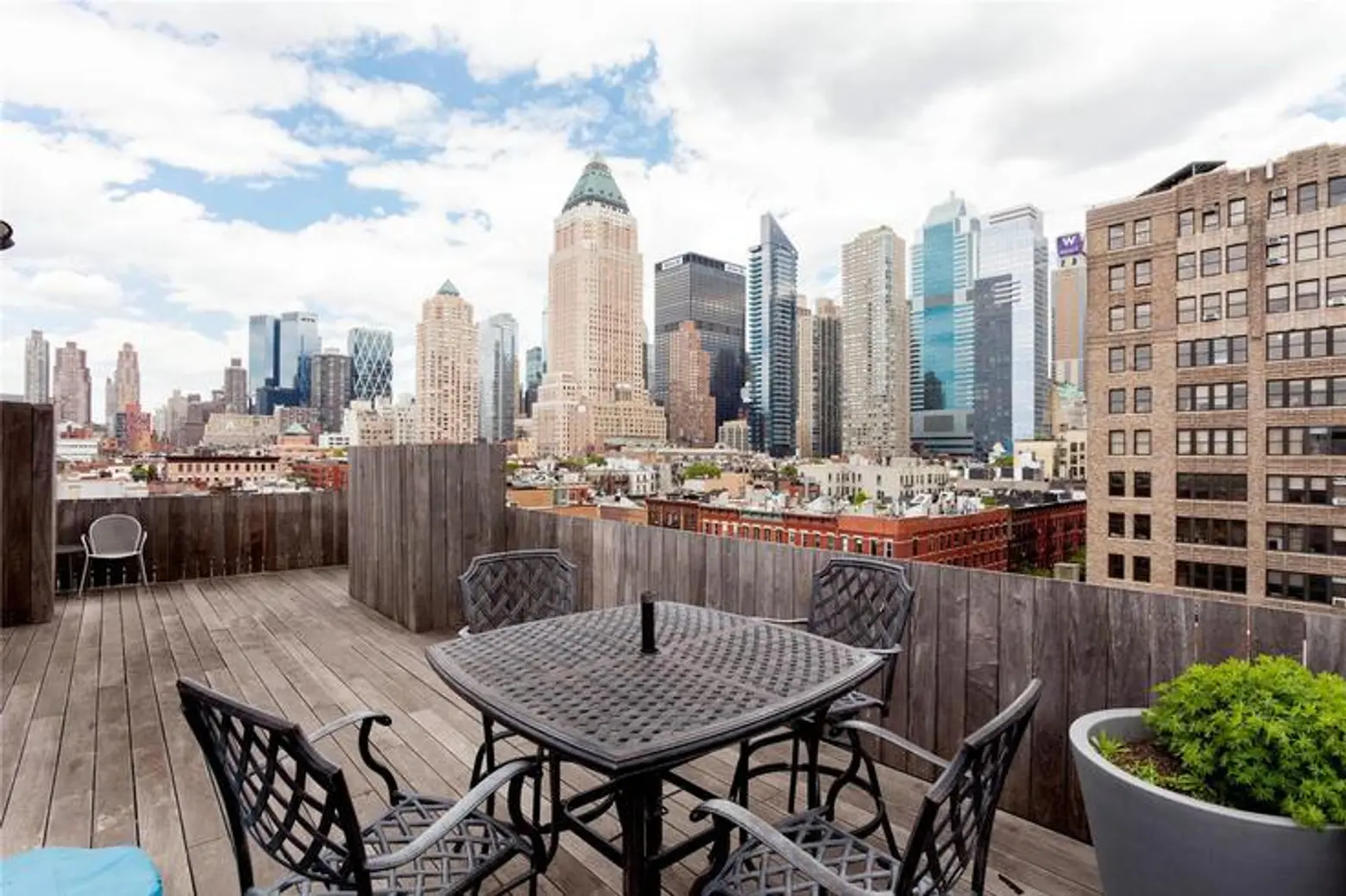 Located on a quiet tree-lined block, this Midtown West home is perfectly situated within easy walking distance to Broadway theaters, midtown offices, and the Hudson River Park greenway, and is being offered by Douglas Elliman agent Donald Kemper for $3.975 million. The home last changed hands in 2007 for just $1.37 million.
[Listing: 406 West 45th Street, Apts. 3CD by Douglas Elliman]
[Via CityRealty]
Images via Douglas Elliman