This Two-Story Belltel Loft Is Just Steps Away from Heaven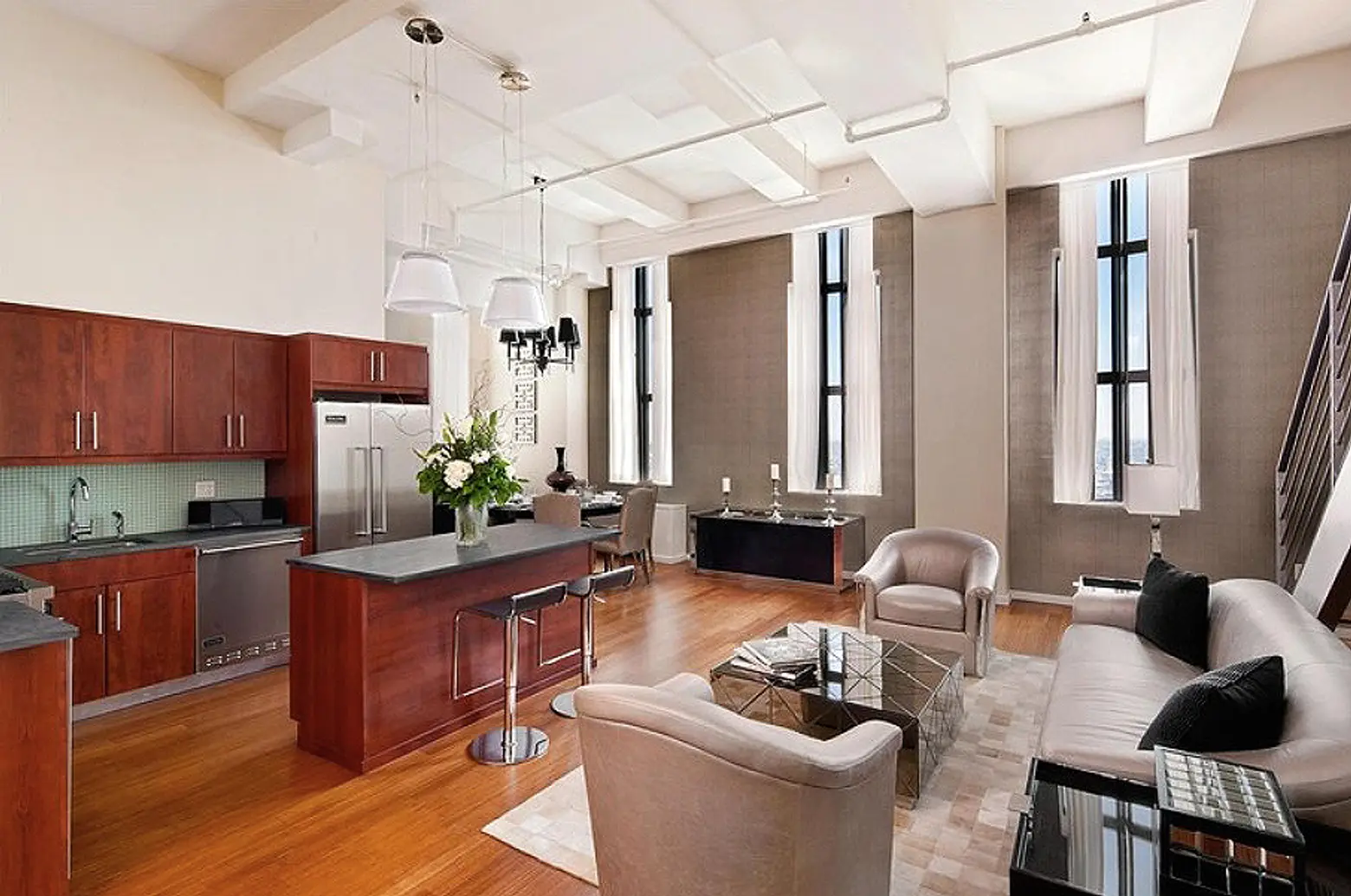 Let's just say you have $23,500 weighing you down and you're looking for a way to ease your burden. Why don't you try renting this spectacular apartment at the Belltel Lofts? 365 Bridge Street Apartment 26B is a 2,800-square-foot, 3BR/3BA stunner that just gets cooler as you go along. This two-story loft manages to give you modern amenities in a prewar building, with surprises around every turn, and views to spare, all while putting you right in the heart of Downtown Brooklyn. Sound like something you want to see? Well then come closer…
Giant casement windows flood the main living space with light so your friends can drink in all the coolness. And by coolness, we're talking about caramelized bamboo floors and soaring, beamed ceilings. We're talking about that chef's kitchen with Viking stainless appliances and Pietra Cardoza counters. And we're talking about that open-tread staircase, standing like a work of art in the living room. That staircase just knows it looks good. Off the dining area, partygoers can use your gorgeous powder room. Meanwhile friends and family who just won't leave can stay in the main level's bedroom wing where they'll have a choice of two guest bedrooms that share a full bath.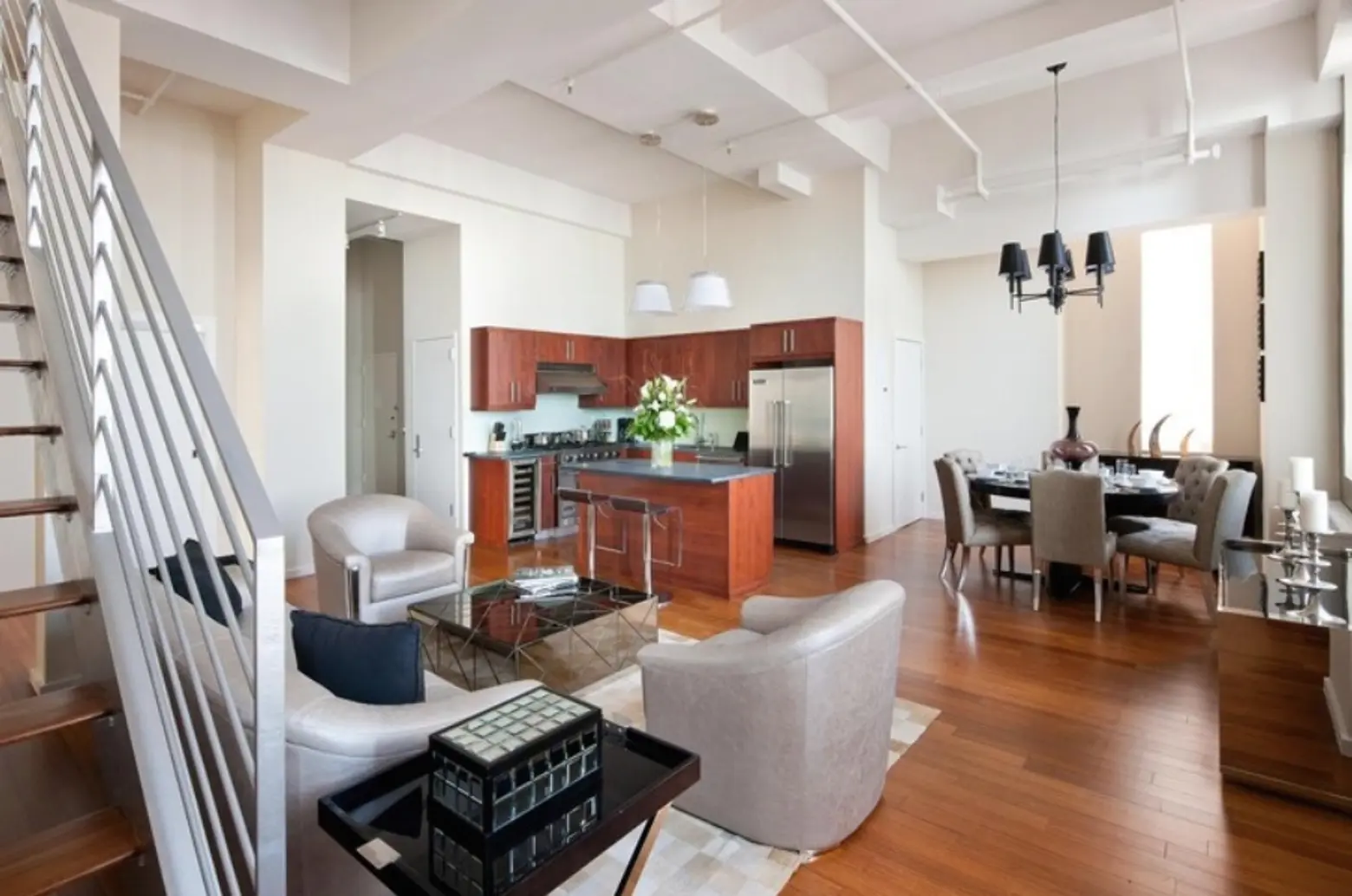 Now let's head back to those stairs, because they have more to offer than just great looks. These stairs were made for walking so march on up to the second story where you'll find a family room with a second half bath, and a master bedroom with a spa-like en suite. Yes, this loft has more than enough bathrooms to go around. Take the longest shower of your life while childhood memories of siblings banging on the bathroom door slowly disappear from your mind.
But what goes up, most come down, and where you don't have to share, there's something else you do have to share… because all your friends are going to run over you like a stampede and trample through your bedroom just to get to this.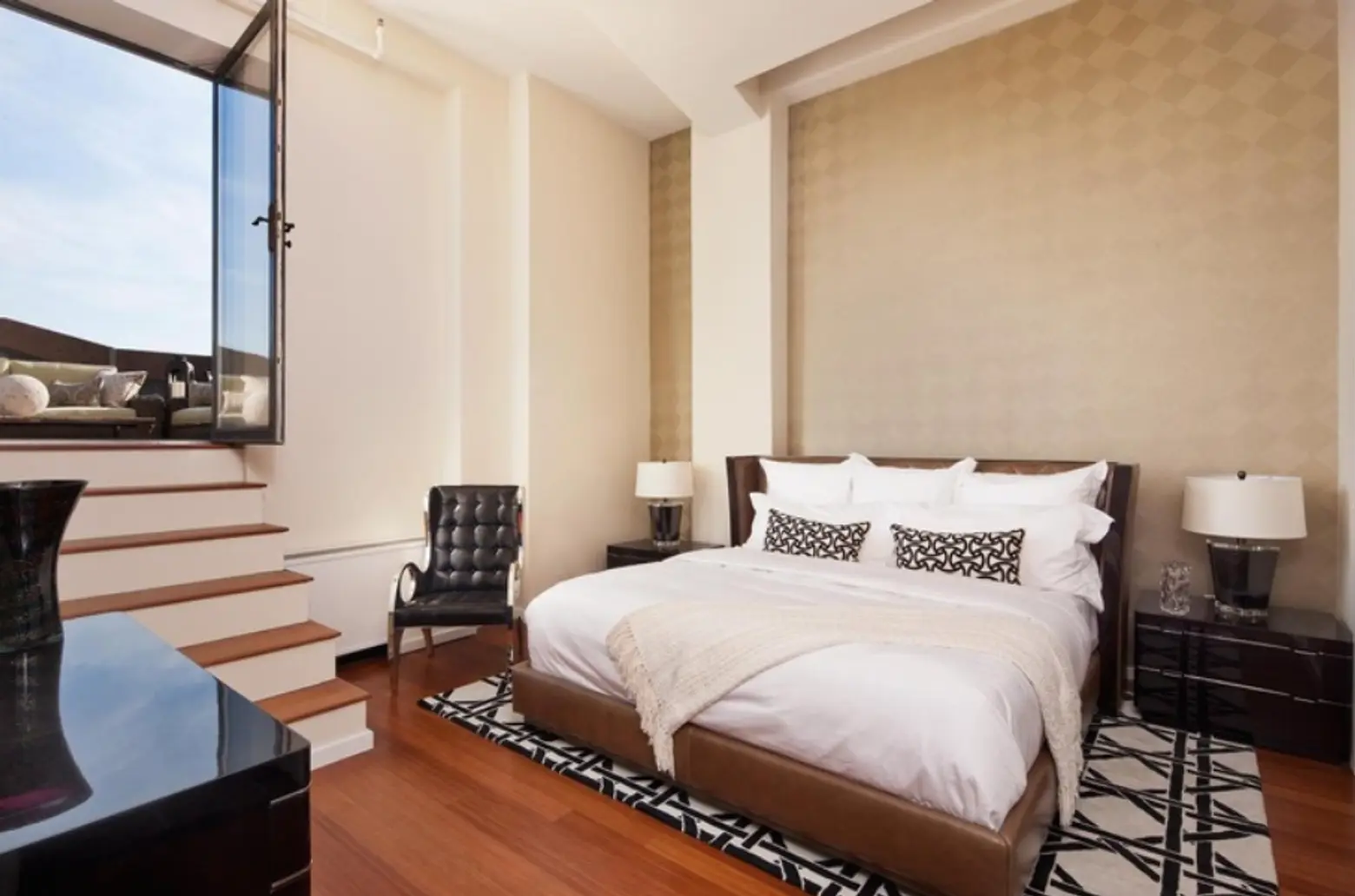 They say the closer you get to death the more alive you feel. Well these steps—we're totally kidding. These steps are perfectly safe, so put away your Kool-Aid Mr. Koresh. They actually lead to a chic 500-square-foot terrace with views to die for. Bad timing?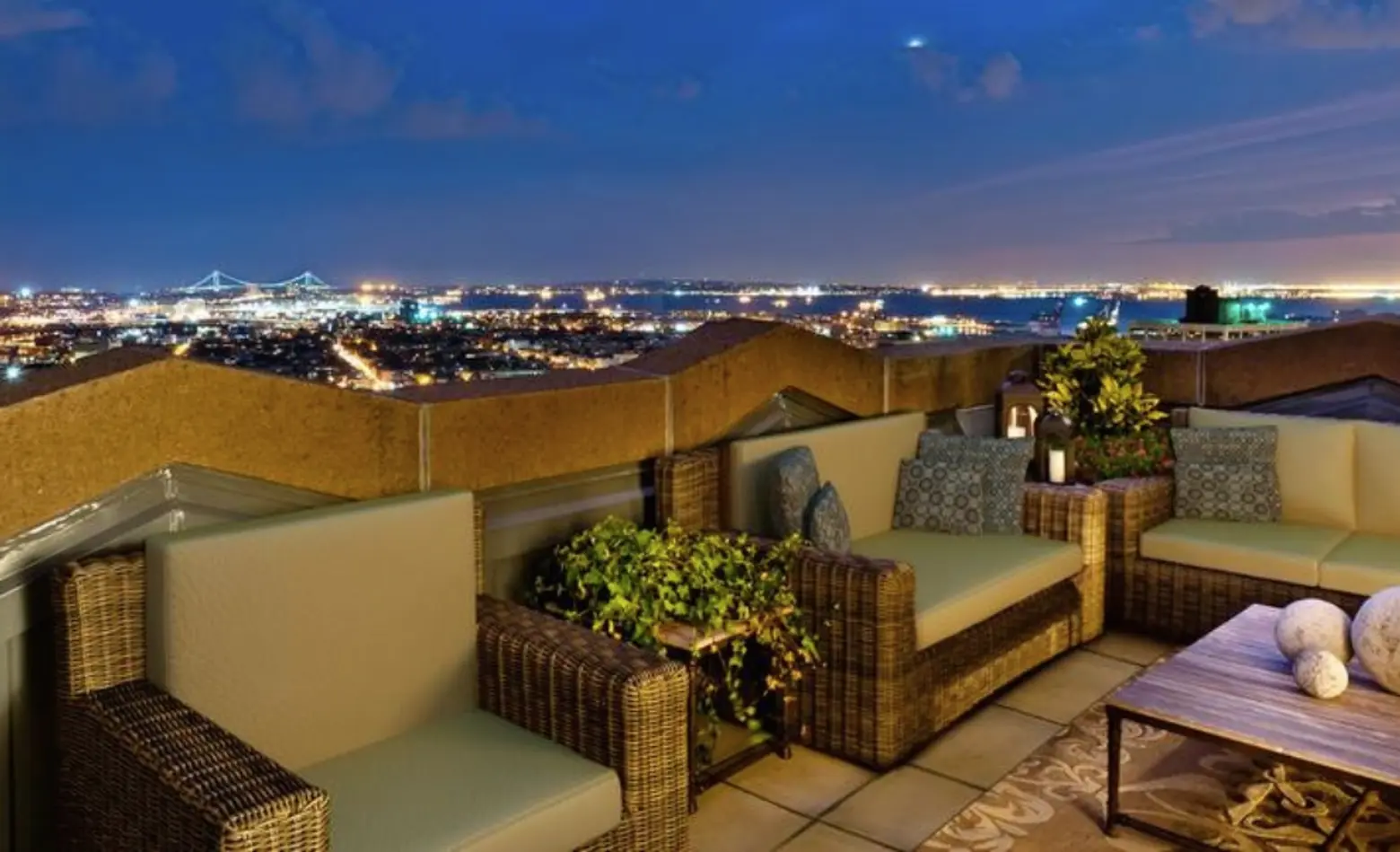 With a place like this, you'll never be able to keep your friends out so we have a solution: trade them out for some friends who are terrified of heights. We'll send the bill in the mail.
Besides being in one of Brooklyn's hottest growing neighborhoods, the Belltel offers full time concierge, a fitness center, a children's playroom, two roof decks, a media room, Zipcars on site and valet parking. You can thank us later.
[Listing: 365 Bridge Street #26B by Douglas Elliman]
[via CityRealty]
Photos courtesy of Douglas Elliman