This landmarked English Gothic Harlem church seeks a $6.25M buyer to create its next chapter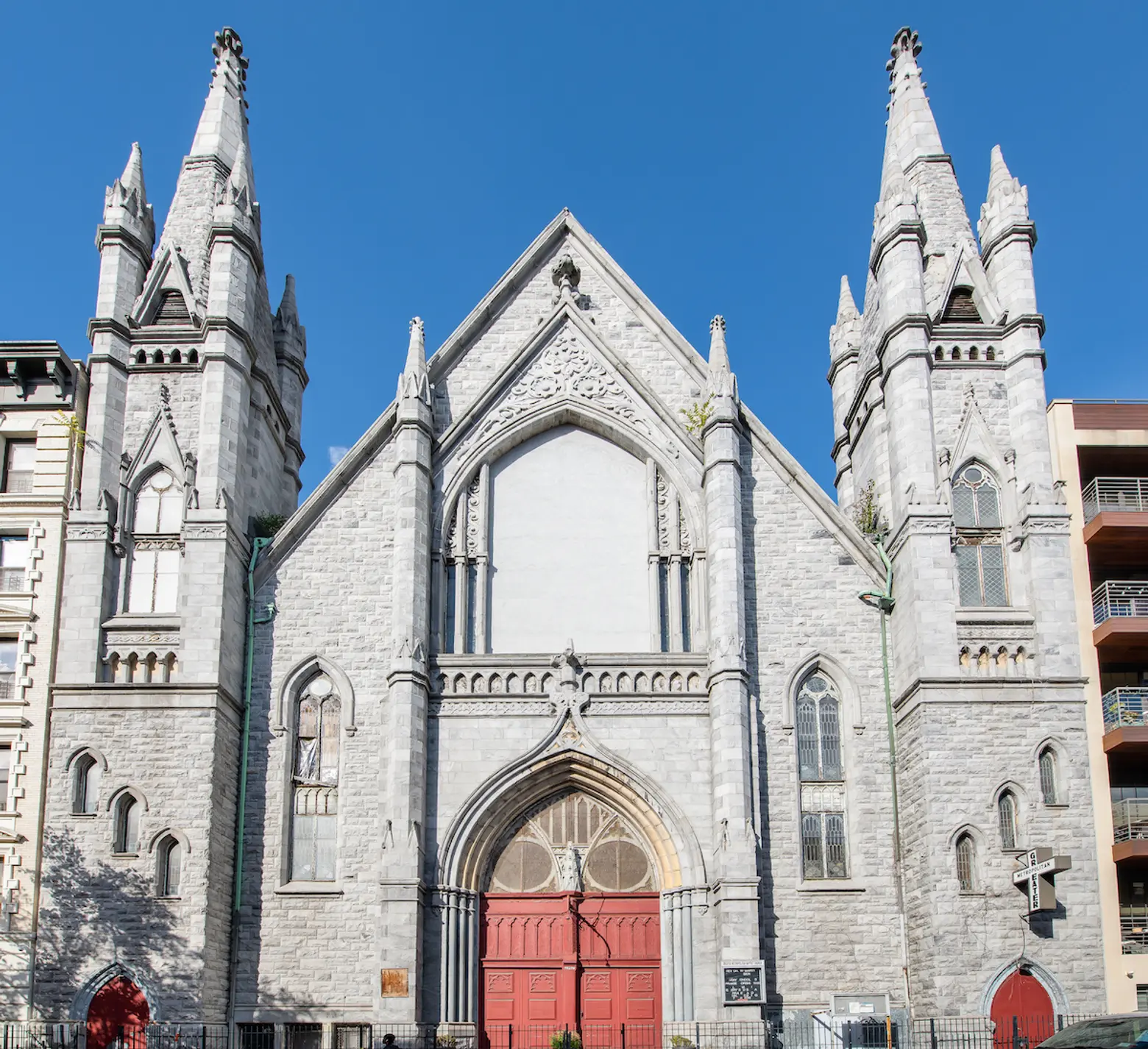 Photo credit: Matt Vacca courtesy of Compass.
New York City's church conversions always draw interest and curiosity; whether they symbolize tranquility–or just offer a unique setting that often includes stained-glass windows with heavenly light and miles-high cathedral ceilings–they transcend the ordinary. This historic, landmarked Harlem church, built in 1897, is now on the market for $6.25 million. Home to the Greater Metropolitan Baptist Church since 1985, the building is zoned residential, so, according to the listing, it can become a single-family home. Built in the English Gothic style and first dedicated as St. Paul's German Evangelical Lutheran Church, the house of worship is a reflection of the neighborhood's many layers of history. The listing calls on "sophisticated buyers and developers" to seize the chance to be responsible for the next chapter in the life of this neighborhood icon.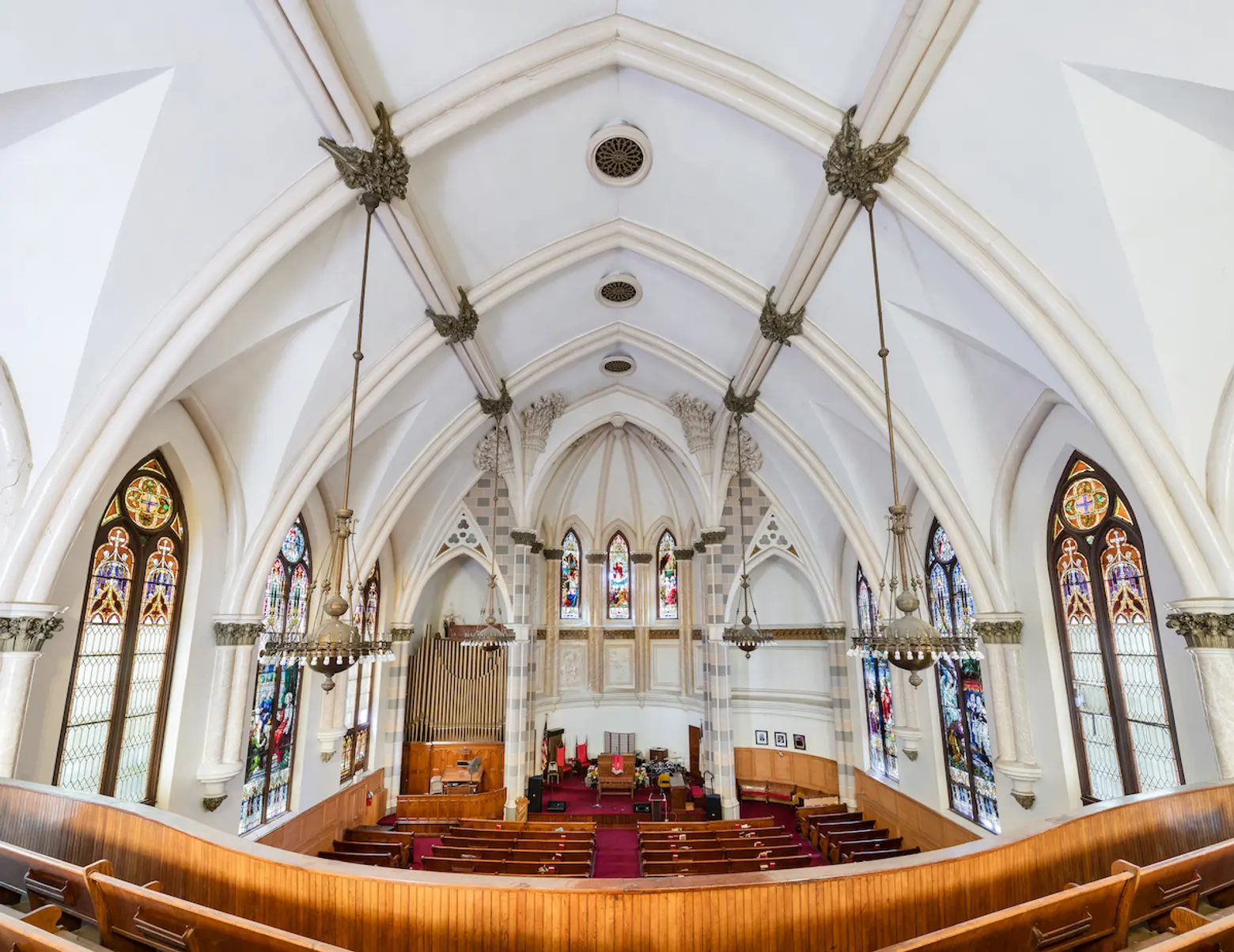 Designed by German architects Ernest W. Schneider and Henry Herter, the mid-block building's beautifully detailed Gothic facade is noted for its symmetrical tripartite design. The building's exterior masonry walls are faced in bluish-gray ashlar Vermont marble girded by stone buttresses and spanned by steel trusses and beams which in turn support the roof.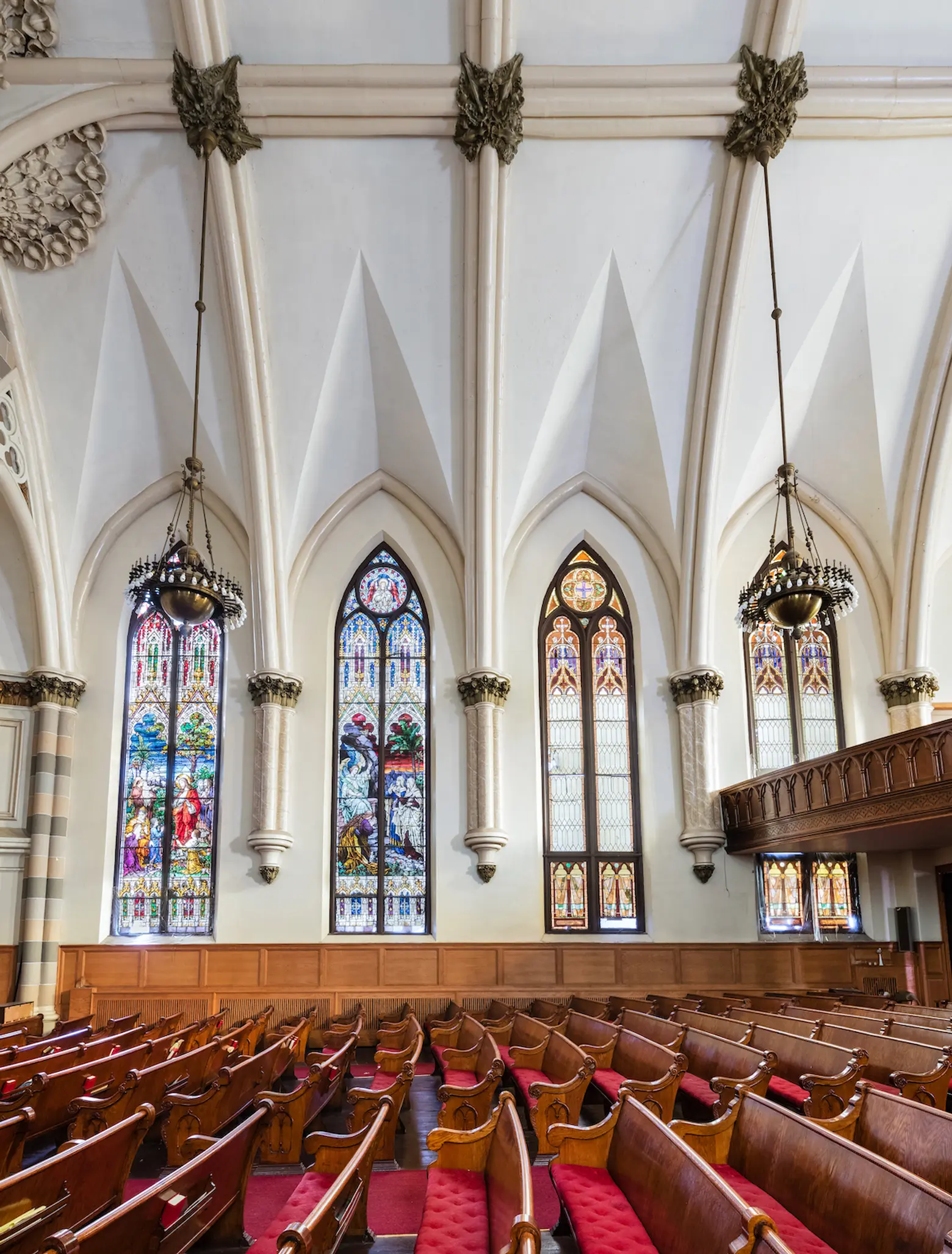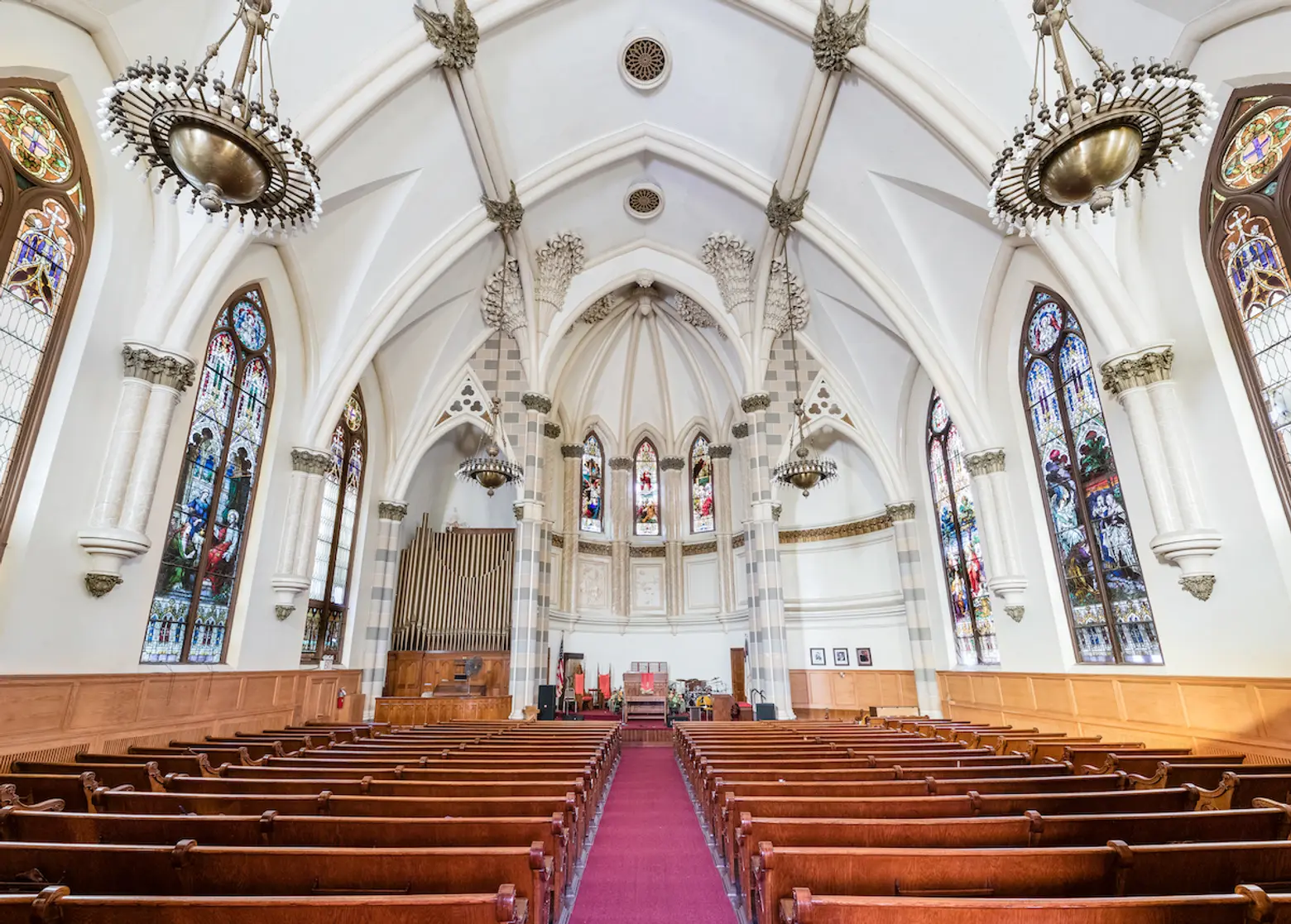 At the heart of its gabled facade, a rose window of opalescent glass once existed above the main entryway. Inside, its several large memorial windows were imported from Munich. Its facade is flanked by two square end towers, each with their own entrances. The towers are decorated with several lancet windows and finial-capped spires that rise to over 80 feet.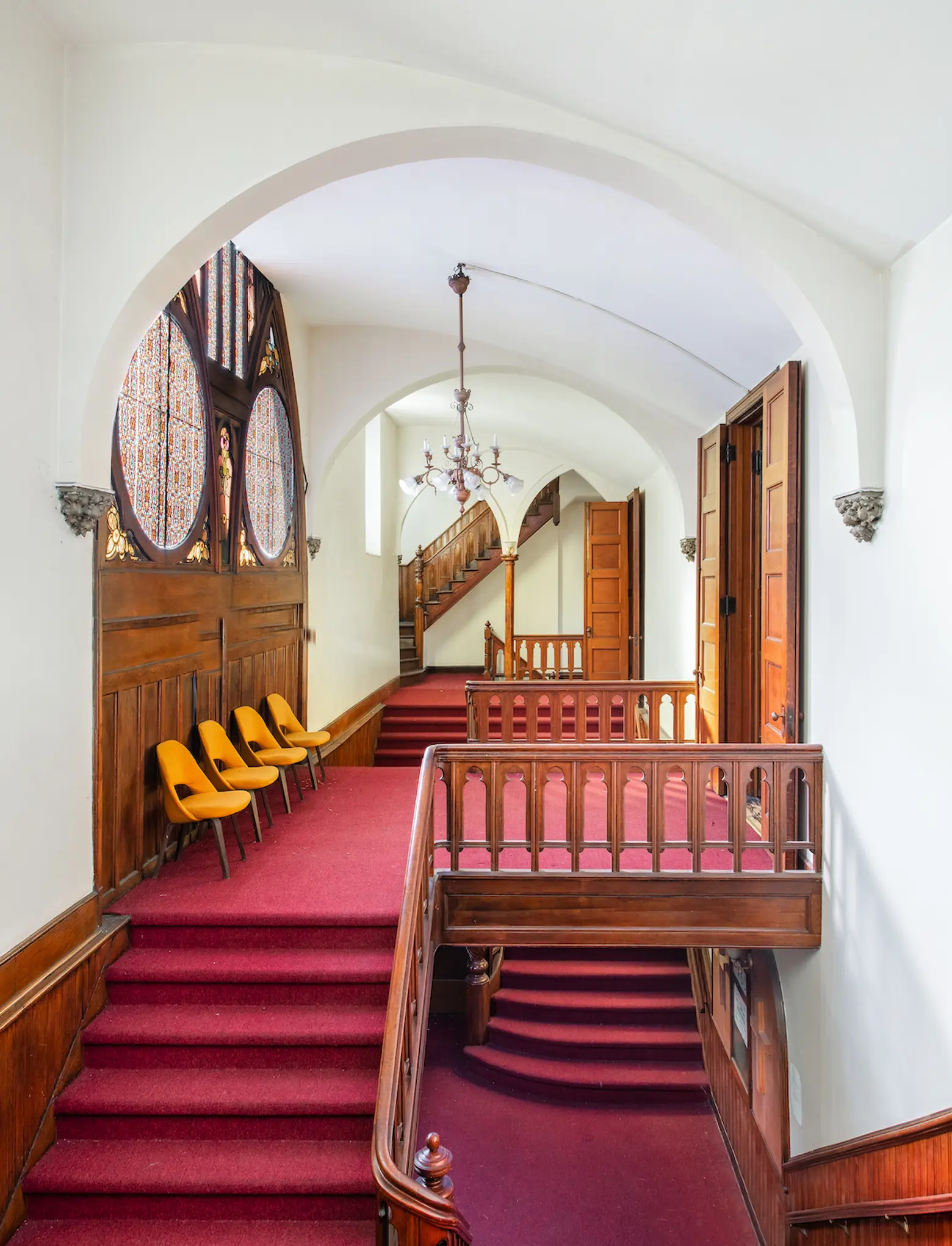 Inside, the building reflects life as a community gathering place, grand yet worn and welcoming.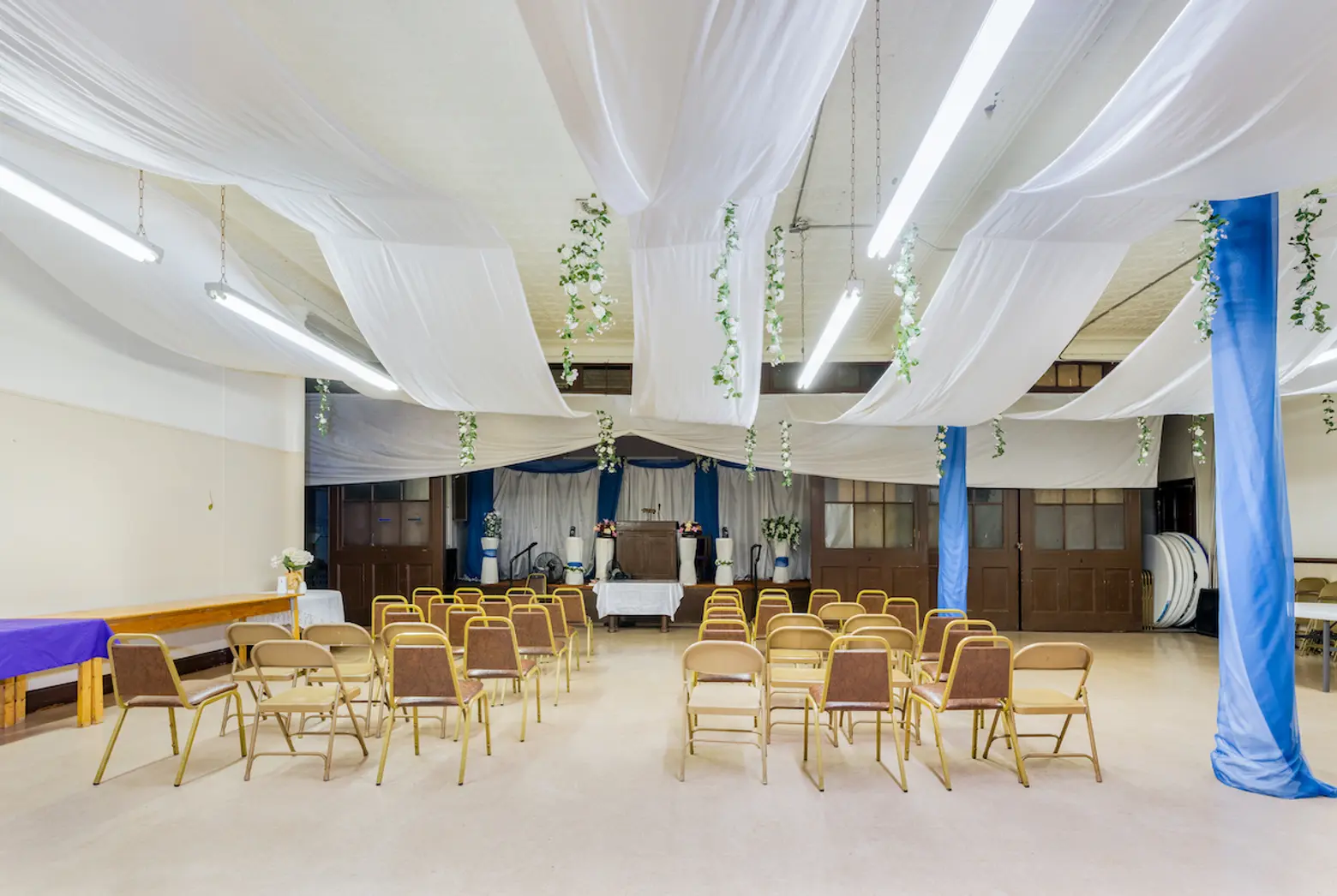 On the building's lower level, which currently hosts the congregation's parish hall, kitchen, and two bathrooms, double-hung windows allow for light and air. The sixteen-foot-high basement was originally built to accommodate classrooms and meeting rooms.
The bid deadline for this storied property is December 31, 2019.
Listing: 147-149 West 123rd Street by John McGuinness and Simon McGown for Compass.
RELATED:
Photo credit: Matt Vacca courtesy of Compass.