This cozy, quirky $425K Upper East Side studio has an astroturf-clad dream of a backyard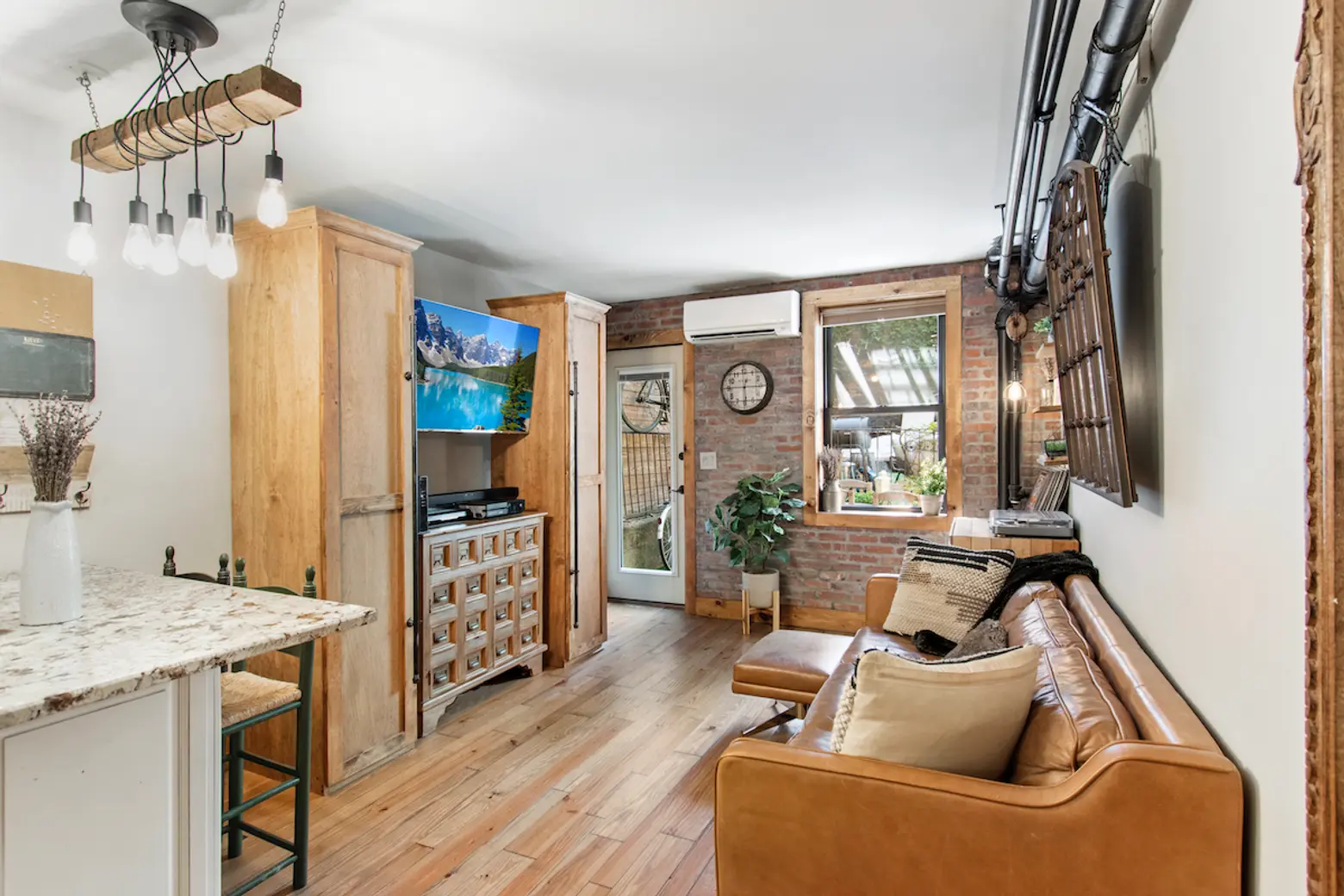 This Yorkville studio at 340 East 83rd Street may not be spacious inside, but the private backyard paradise just outside of the living room window is a study in hidden charm in the city.  Asking $425,000, the cozy co-op spans 400 square feet of quiet, back-of-the-building efficiency.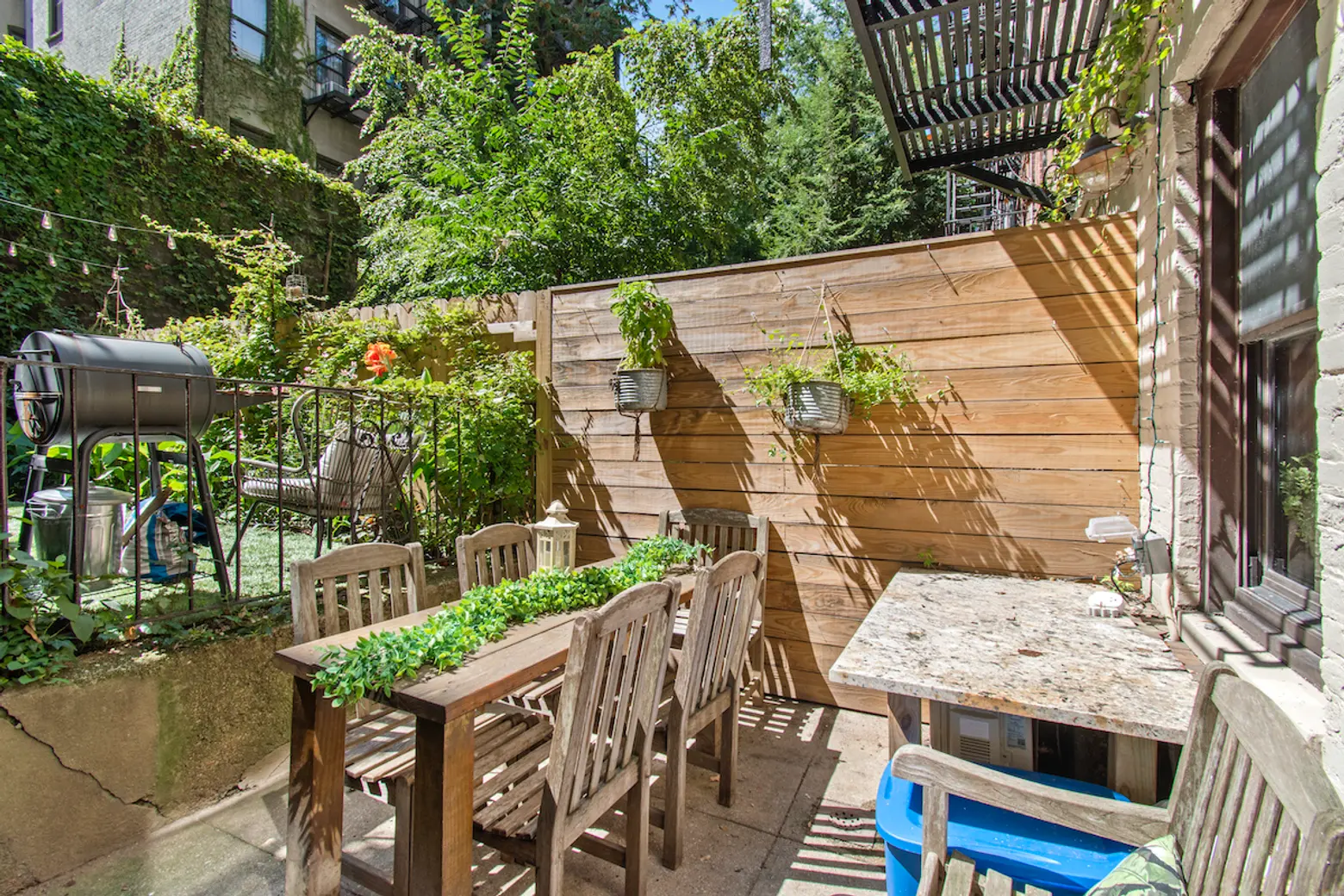 The apartment's south-facing window maximizes daylight indoors, and the private alfresco escape extends your living experience outdoors.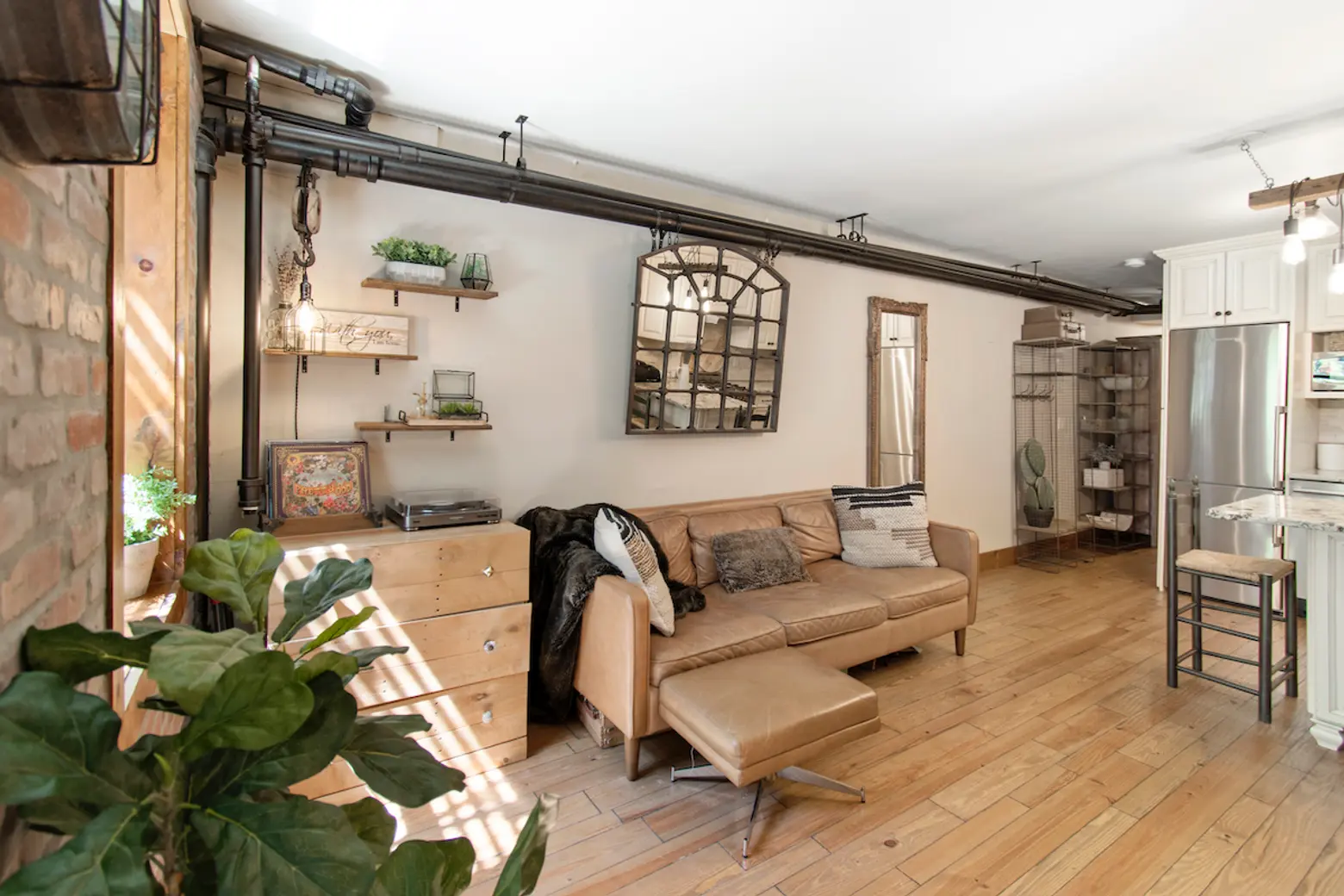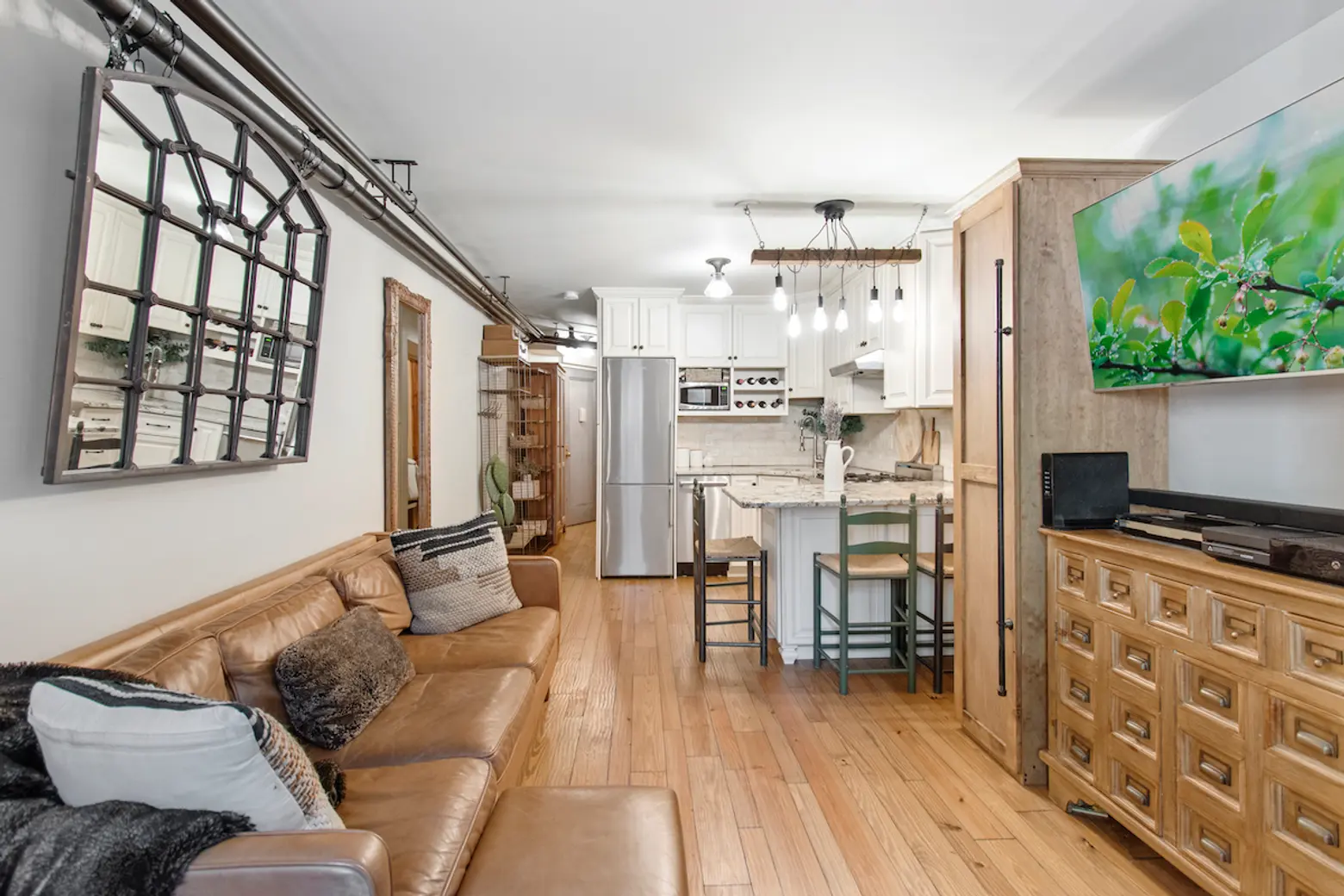 The rustic wood floors and exposed brick add charm to the space. Antiqued wood built-ins and door frames give the unit an offbeat custom look.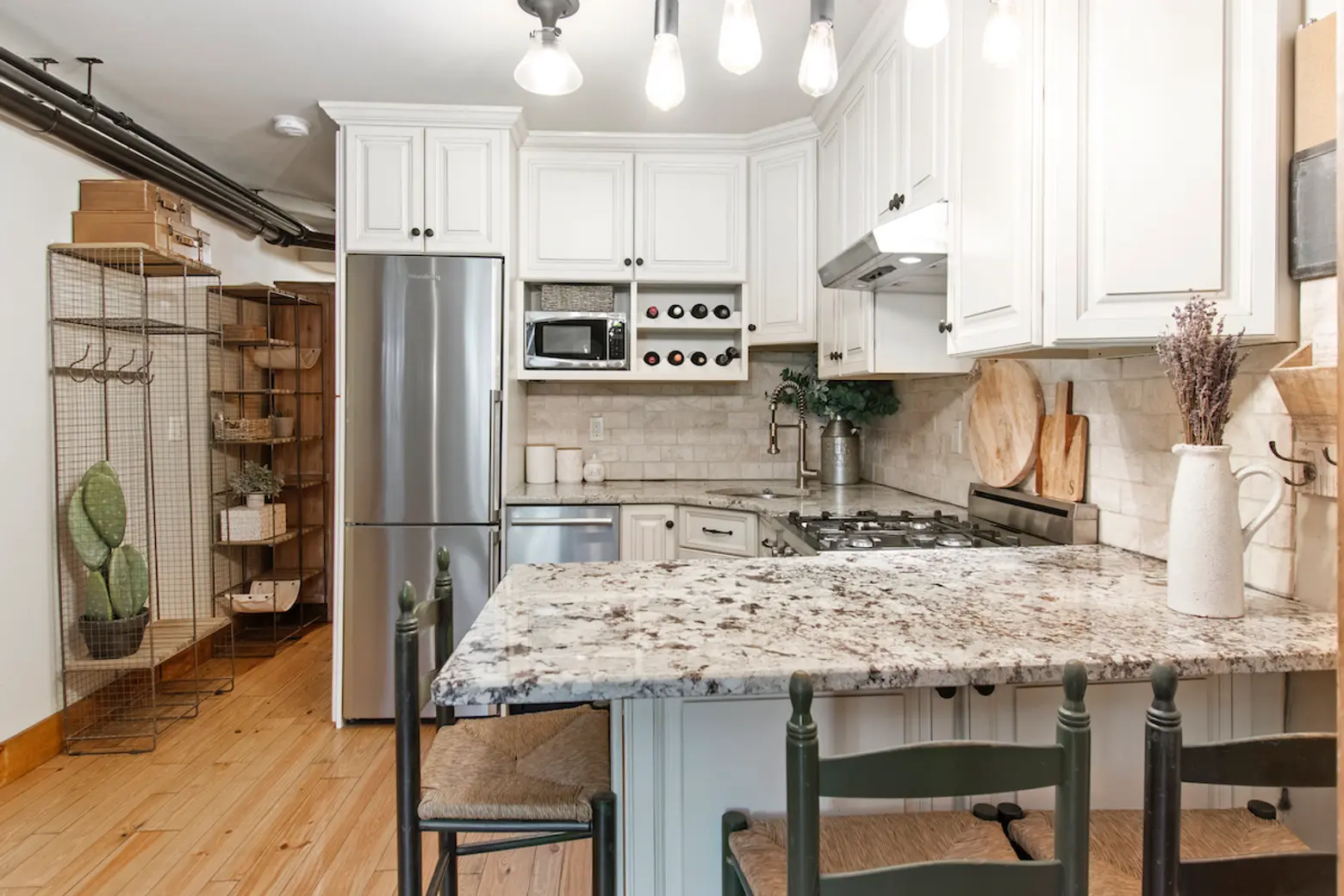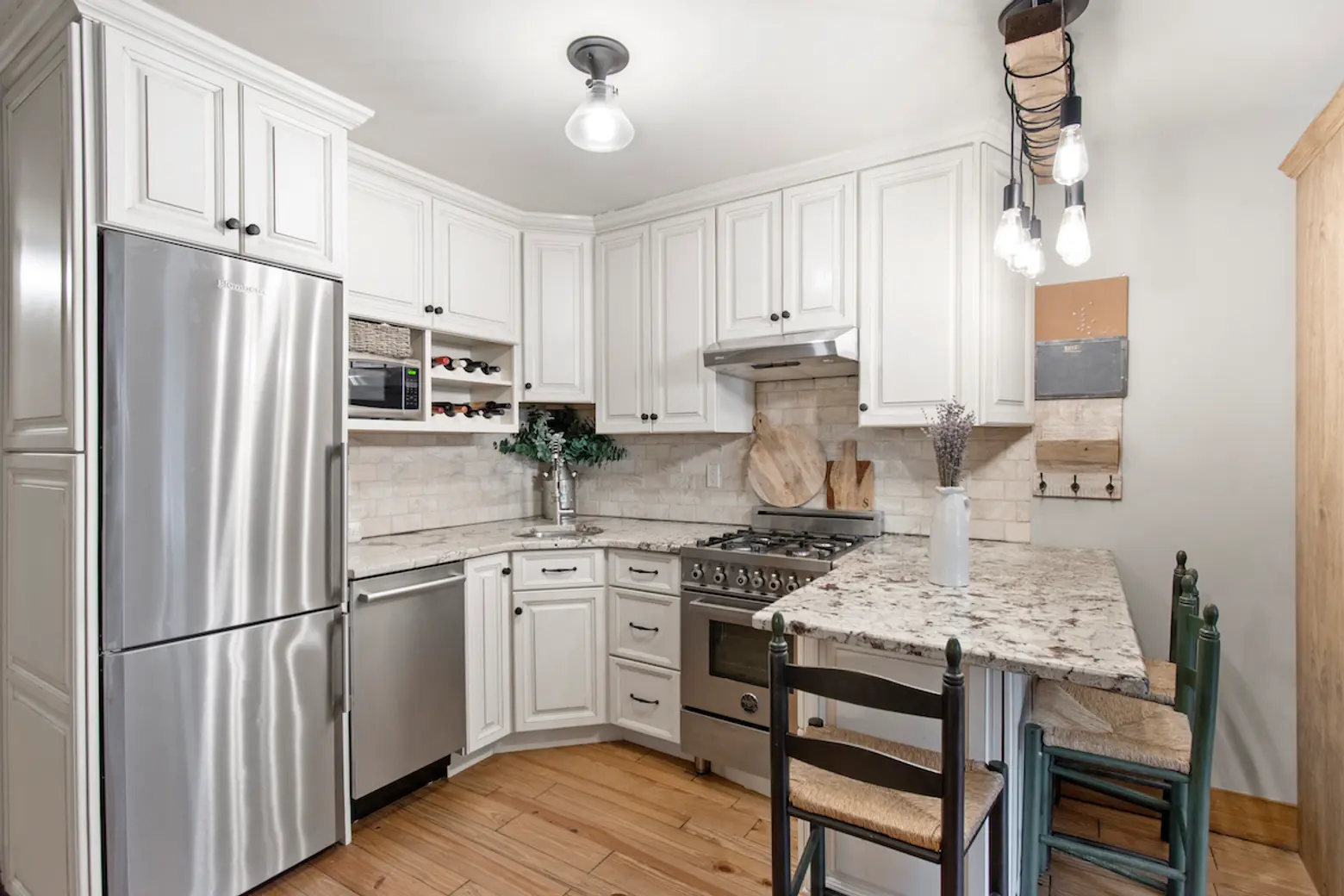 The renovated open kitchen is bright and airy with eggshell white custom built kitchen cabinetry and ample storage space. Granite countertops and full-sized, high-end appliances–and a handy wine rack–make the kitchen super-functional as well as compact.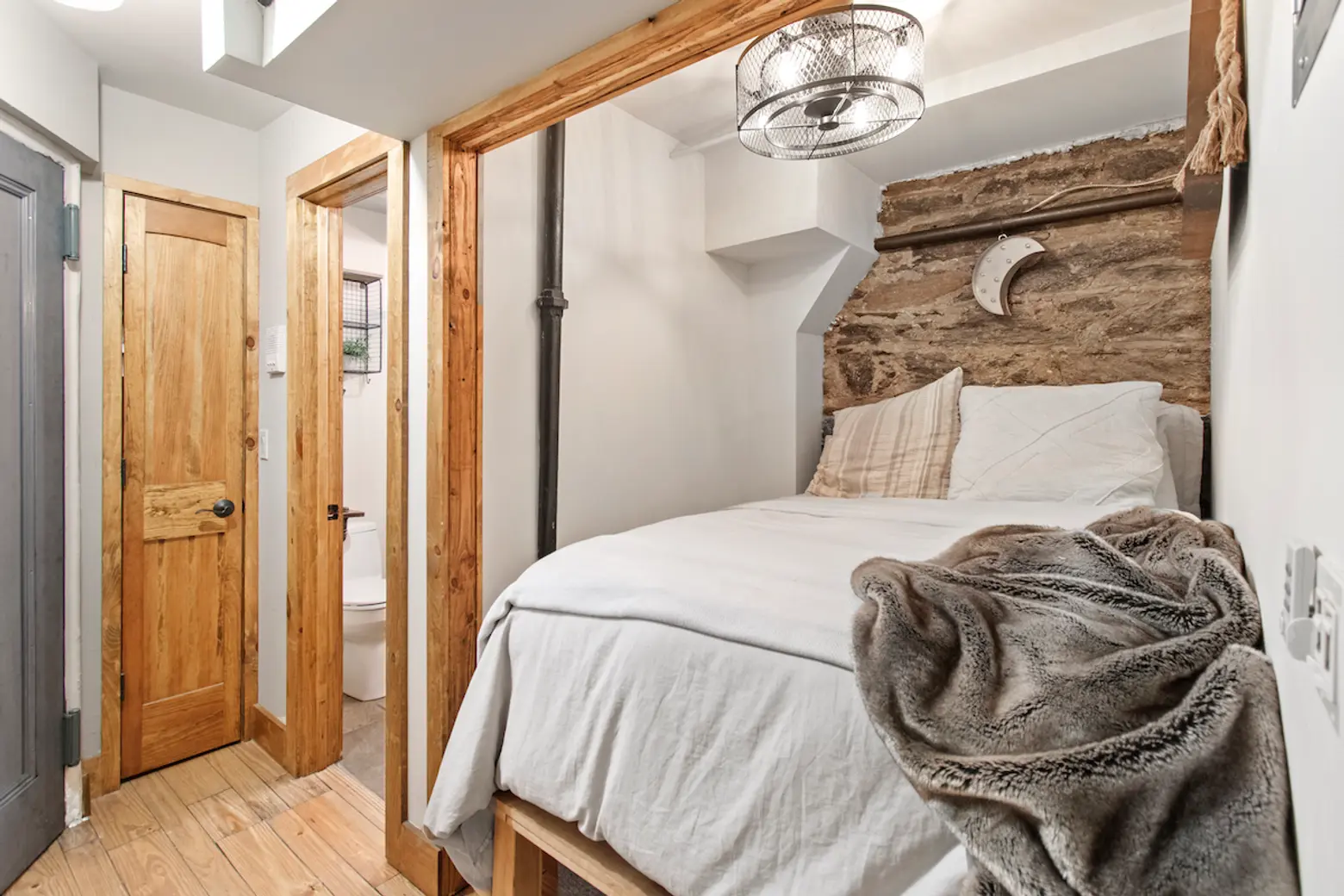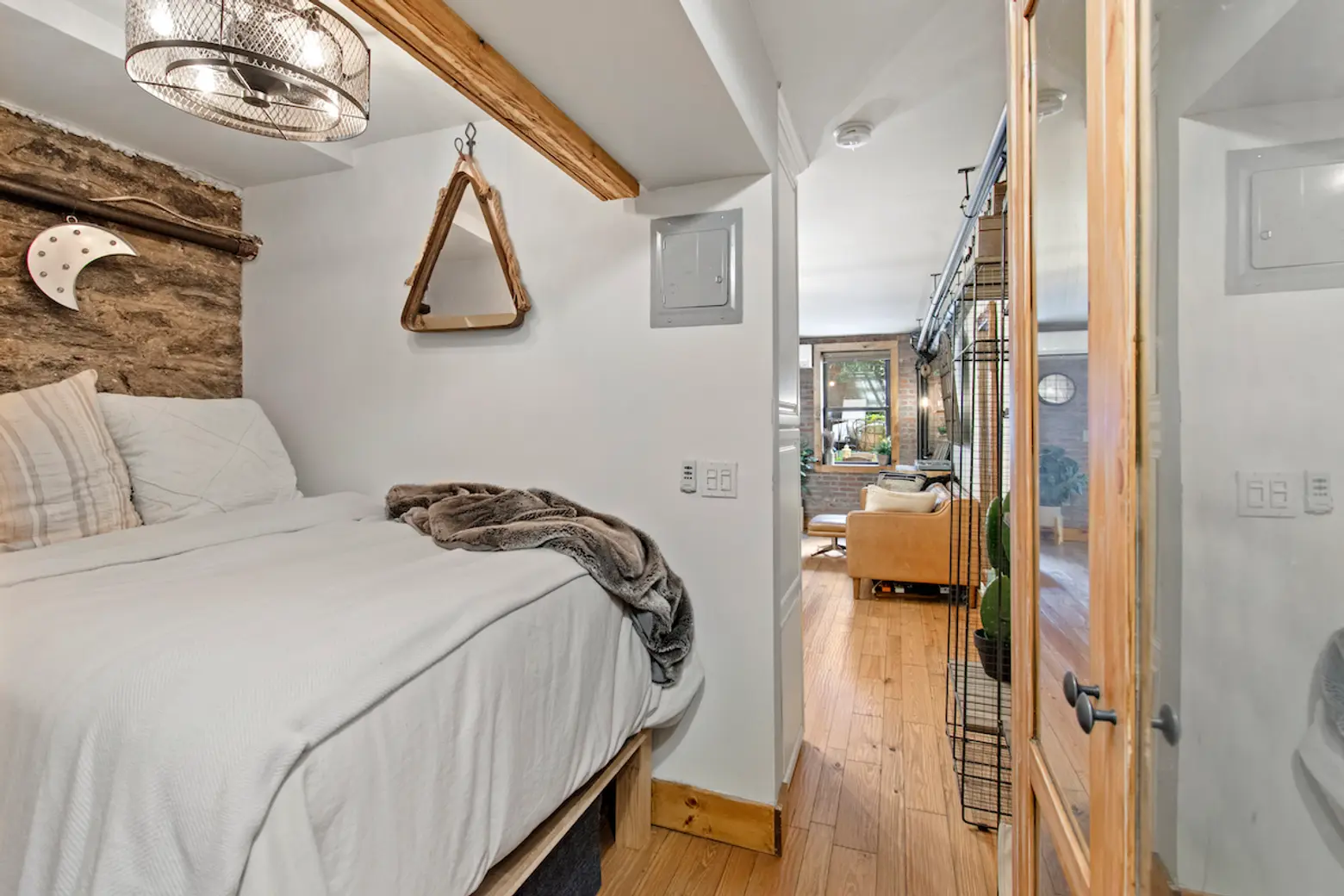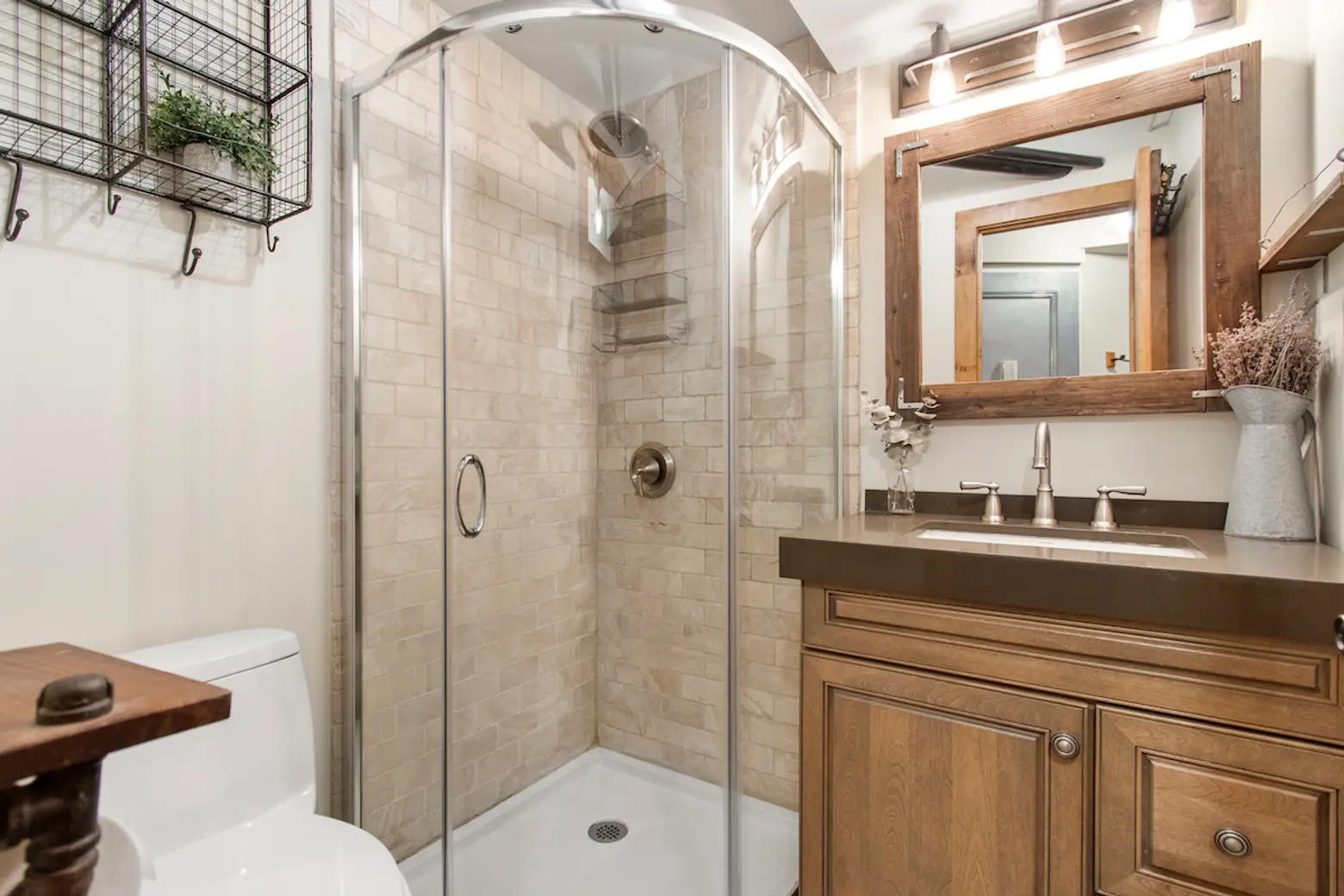 Tucked into one side of the apartment is a sleeping alcove that fits a queen-sized bed. The bath works the angles with a glass-enclosed walk-in shower.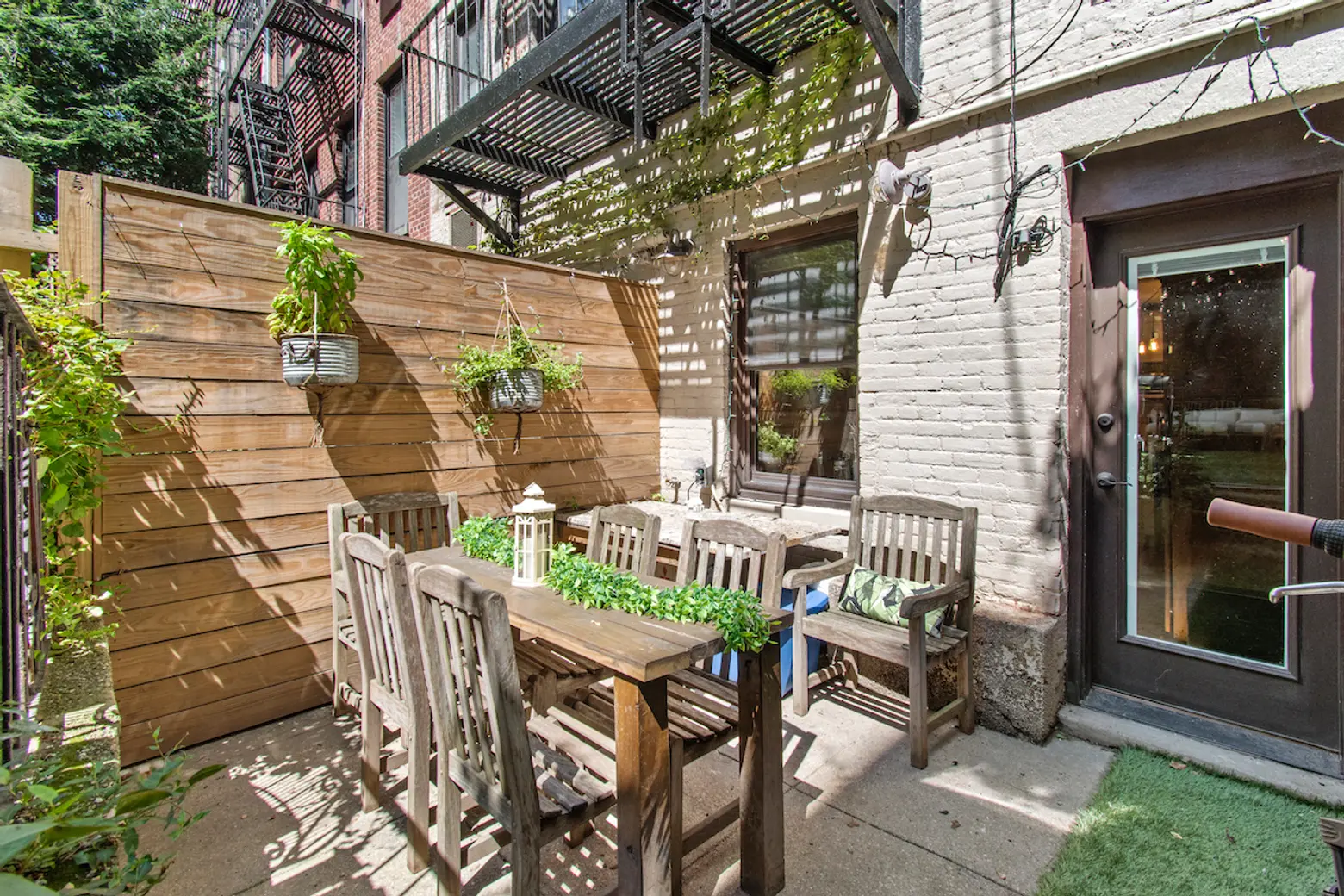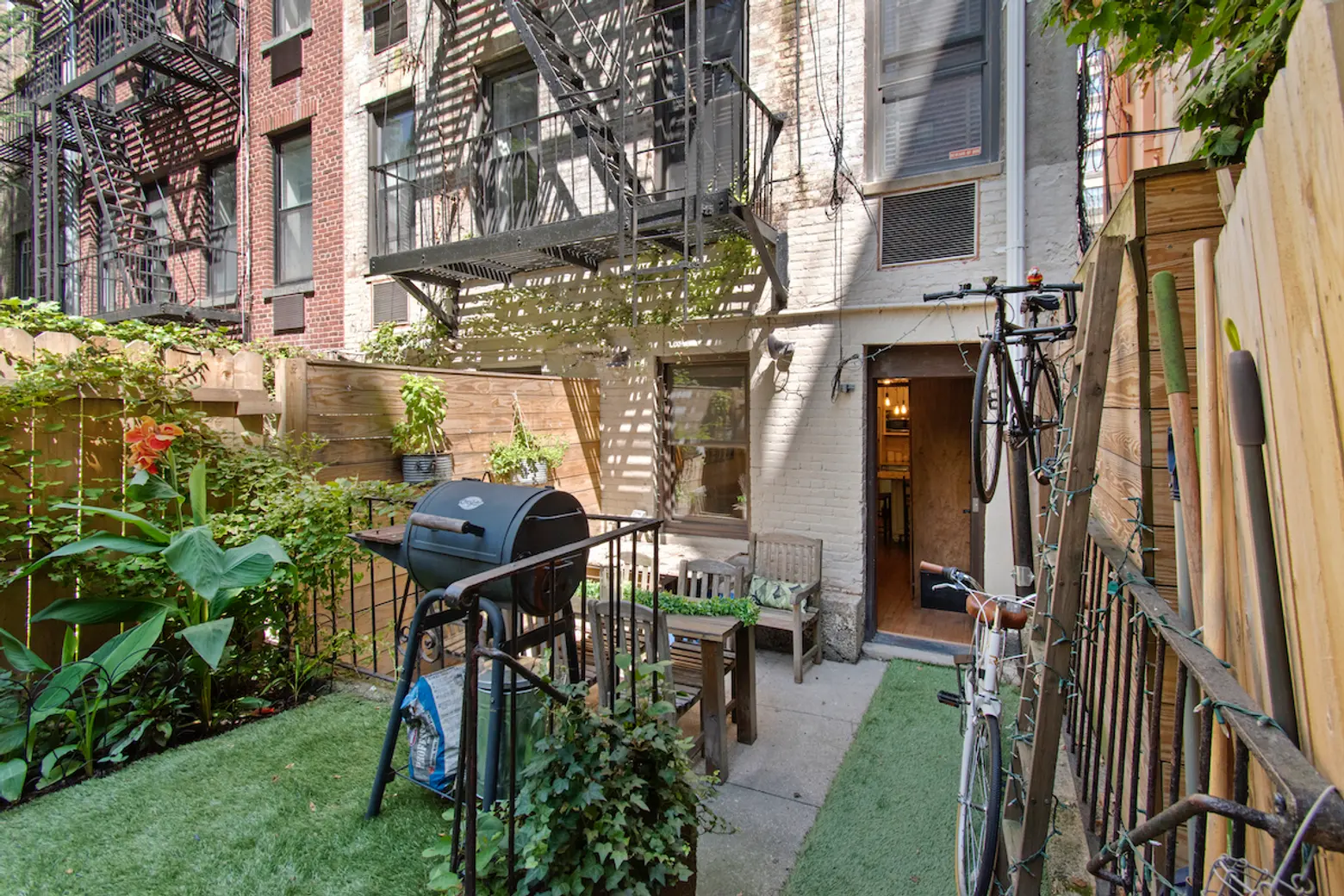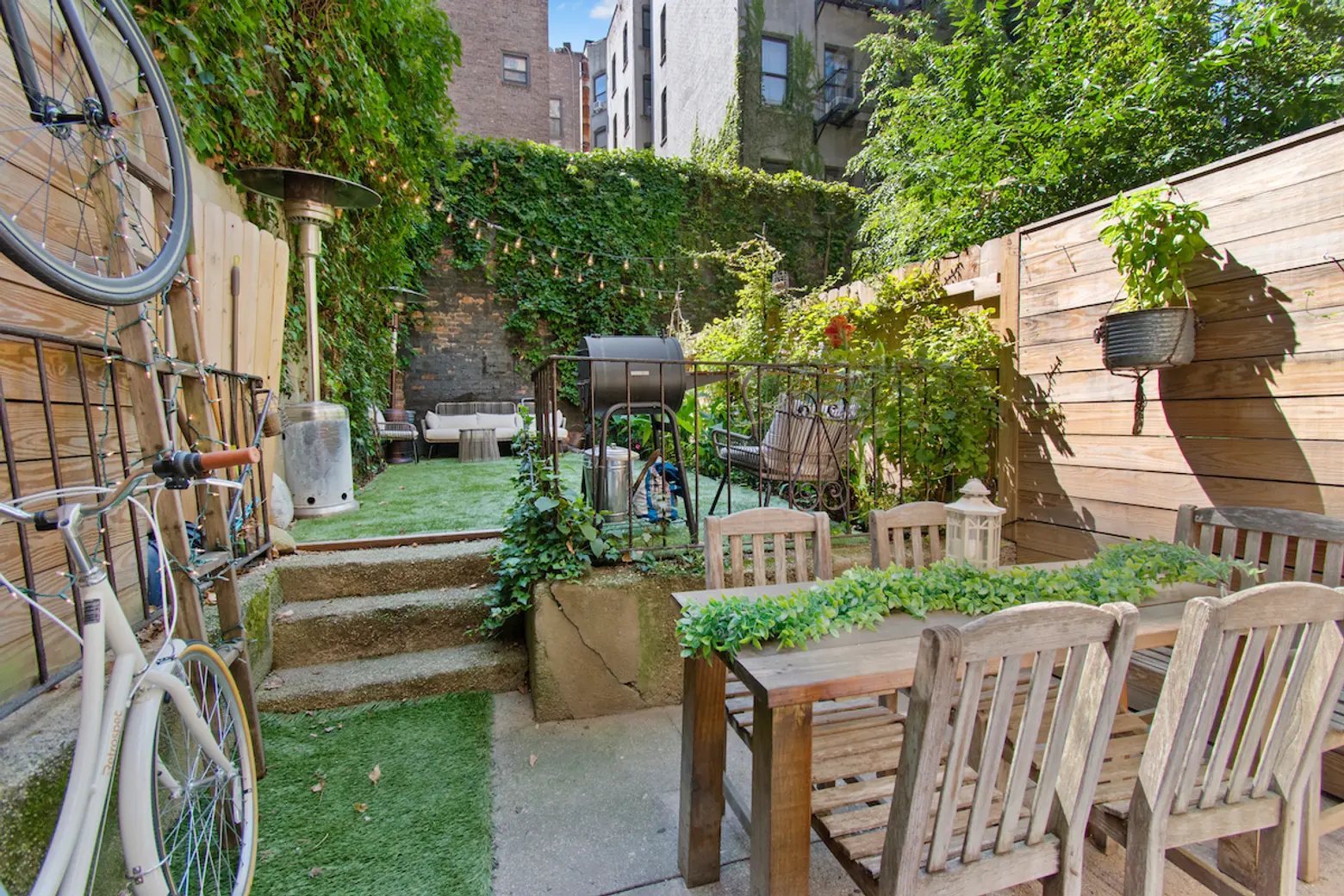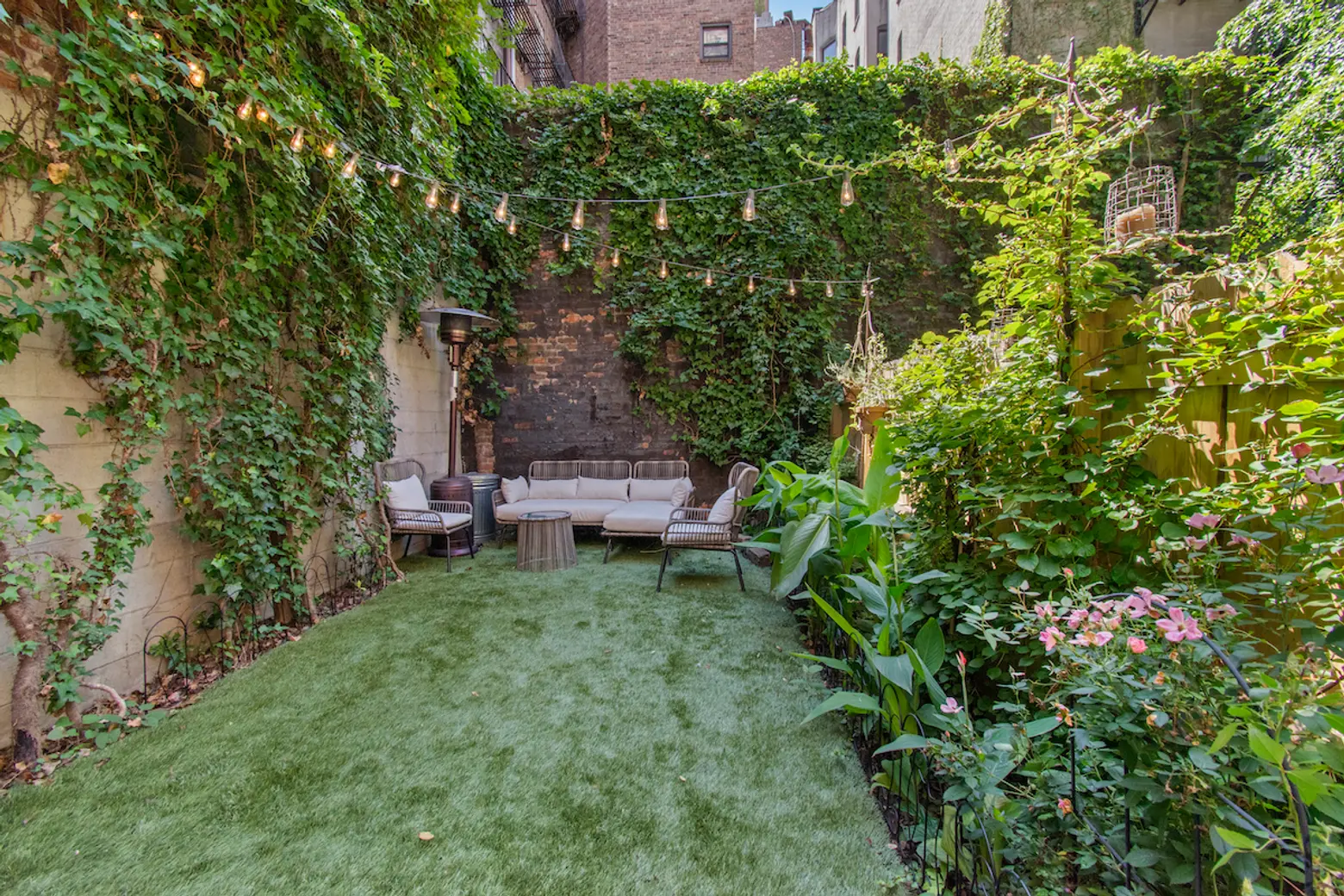 Enclosed with wood fencing, the surprise urban bonus of outdoor space also features new natural-looking grass turf for low maintenance. The bi-level space is equally perfect for BBQs and quiet gatherings, or just a space for meditation and gardening.
[Listing: 340 East 83rd Street, G1 by Nicholas Oliver and Nirveeta Mahabir for HomeDax Real Estate.]
[At CityRealty]
RELATED:
Images courtesy of HomeDax.