'This American Life' host Ira Glass lists renovated Chelsea condo for $1.75M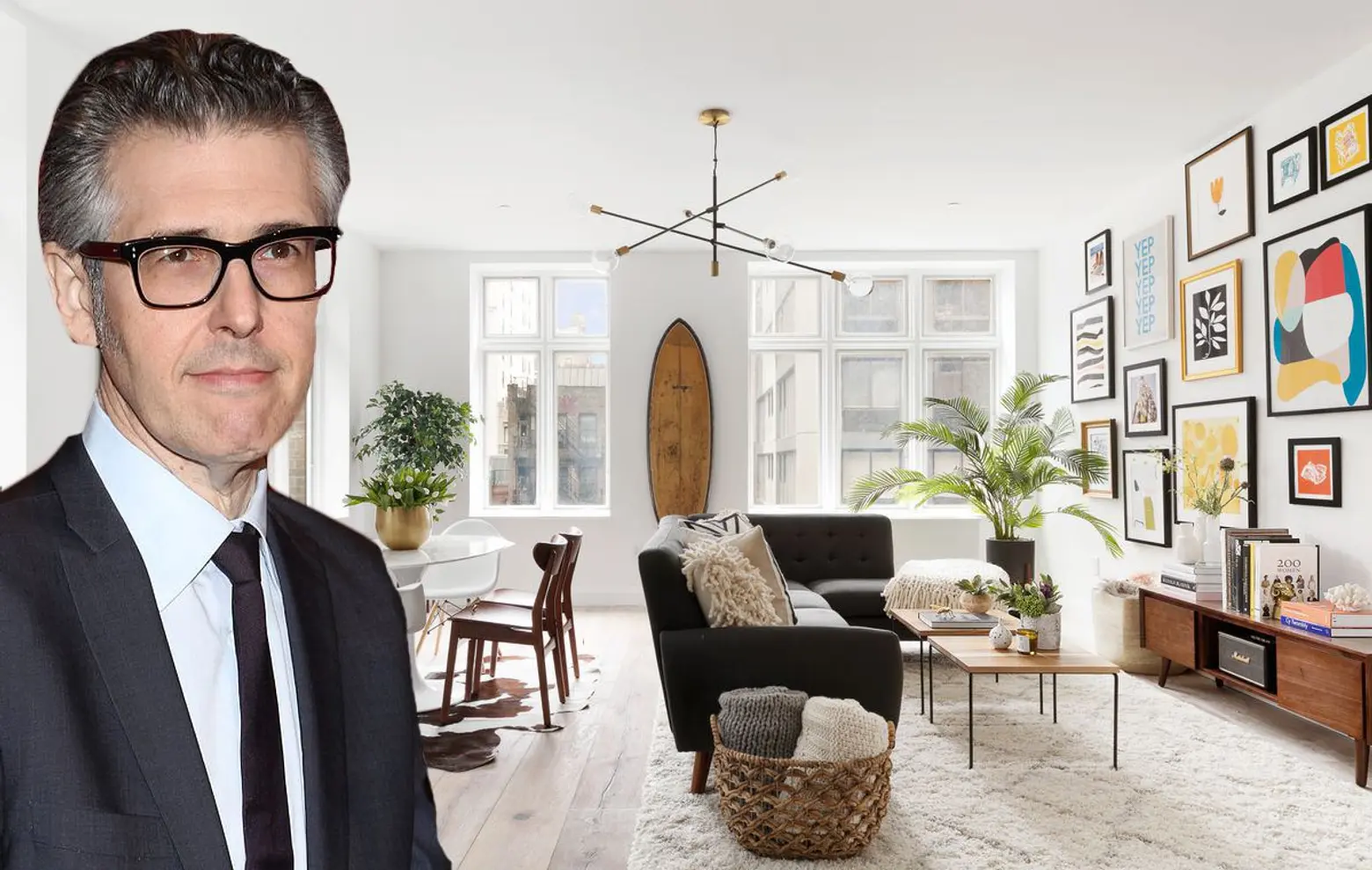 A year after he and his wife Anaheed Alani were sued by their condo board for an alleged bedbug and rats infestation, "This American Life" host Ira Glass has put his Chelsea home on the market for $1.75 million. Perhaps the rodent drama got to be too much, as the listing states that the one-bedroom apartment at 159 West 24th Street is "newly gut renovated and unoccupied."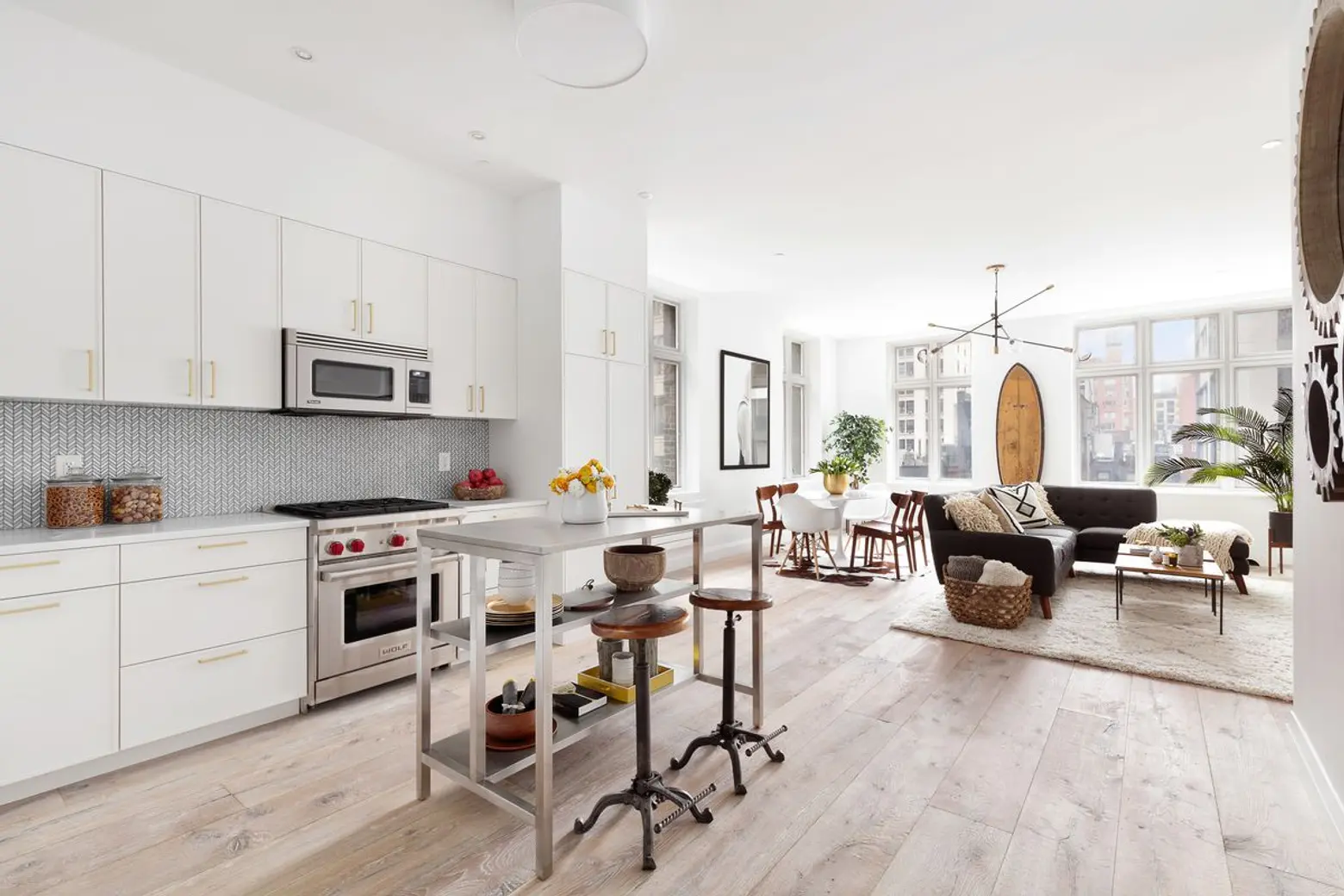 Glass and Alani bought the apartment in 2012 for $1,265,000. As 6sqft previously reported, the Board sued them after they refused to let management into their unit to deal with the issue, which led to a building-wide infestation that forced other tenants to vacate. However, Glass said at the time, "My understanding is another apartment in the building has bedbugs. We paid a bunch of money for exterminators. As far as I know, it's been resolved. We're done."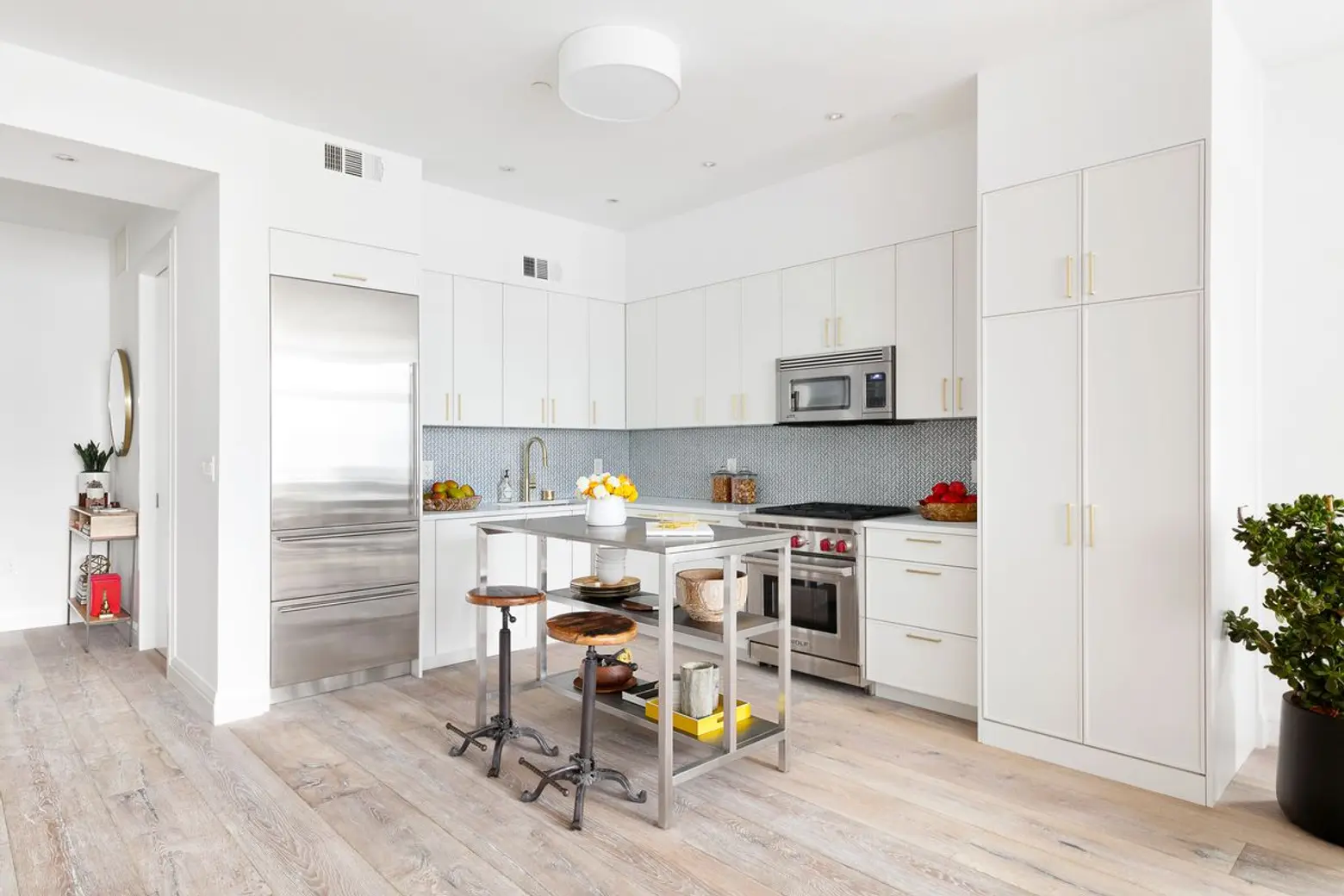 Either way, the reno is super chic, with rustic wide plank Castle Combe oak floors, a clean and modern kitchen with ivory cabinets and python quartzite counters, and mosaic tiling in the bathrooms. The couple also opted to decorate in a beachy-meets CB2 vibe.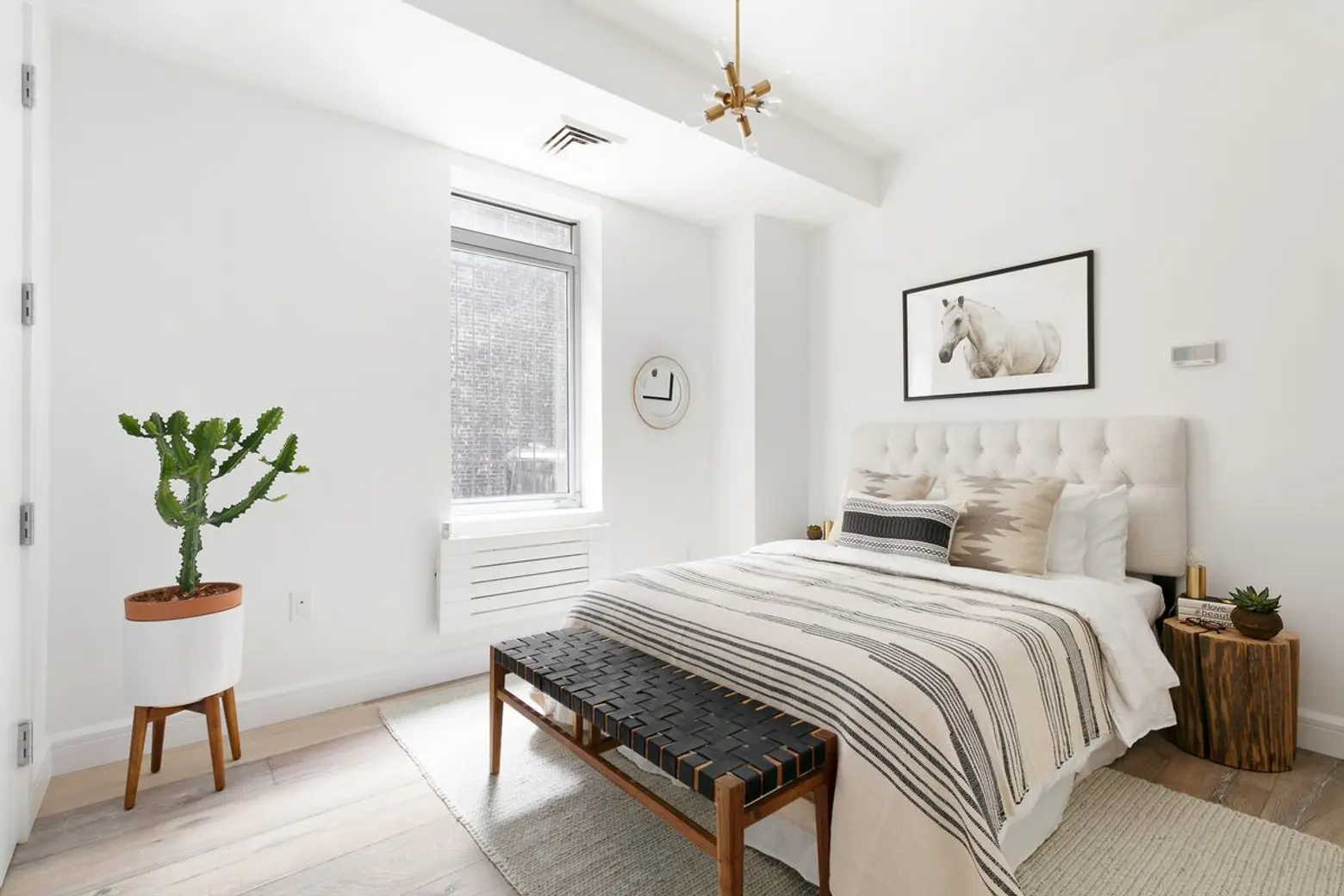 The master bedroom comes with a large walk-in closet and pass-through dressing room.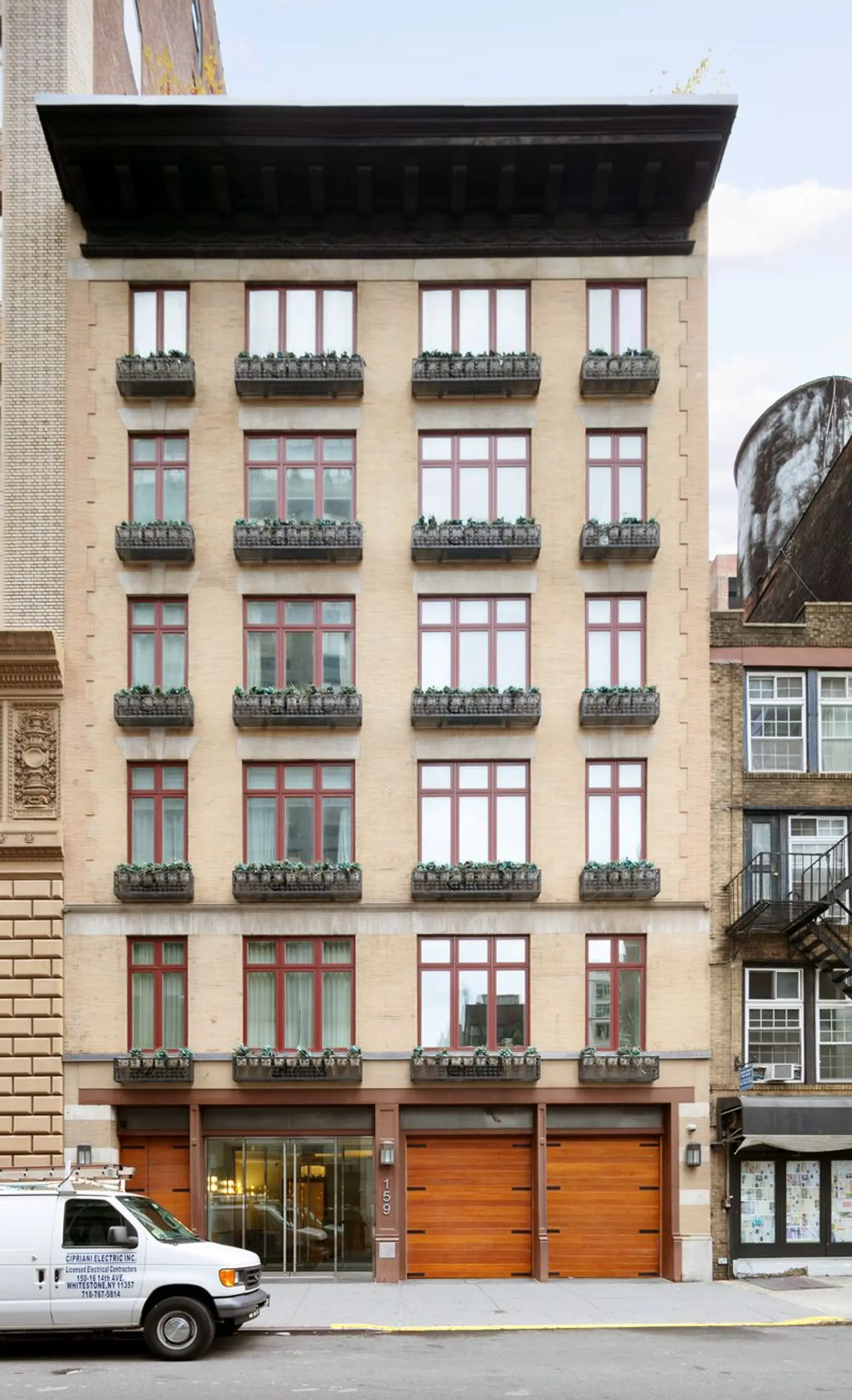 The Carriage House Condominium is a 24-unit boutique condo that was converted in 2012.
[Listing: 159 West 24th Street, 5C by Greg McHale, Jesse Shafer, Natalie Hedden, and Scott Laine of Compass]
RELATED:
All images courtesy of Compass; Ira Glass photo via Wiki Commons