This $29M restored 1880s mansion is one of only three townhouses left on Central Park West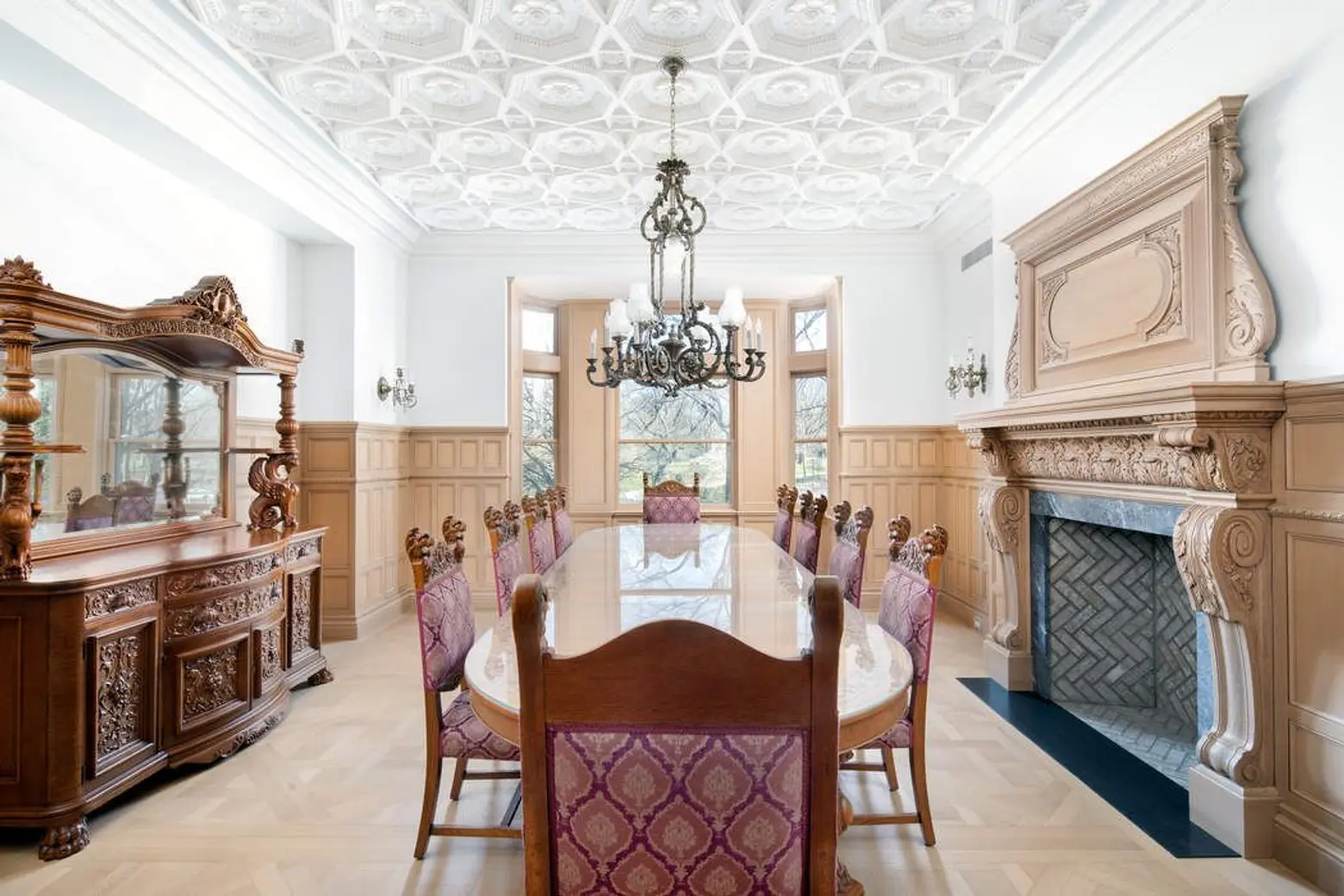 Built in 1887 by local builder William Noble, this remarkable Queen Anne mansion at 248 Central Park West has been painstakingly restored by its owners in a $10 million gut renovation, with its stunning details preserved and every modern luxury–including an elevator, a 50-foot lap pool in the cellar, a top floor penthouse, a home theater and a gym. As the New York Times tells us, it's one of only three houses built in the surrounding Upper West Side historic district at the time. On the market for the first time since 2004, it's asking $29 million.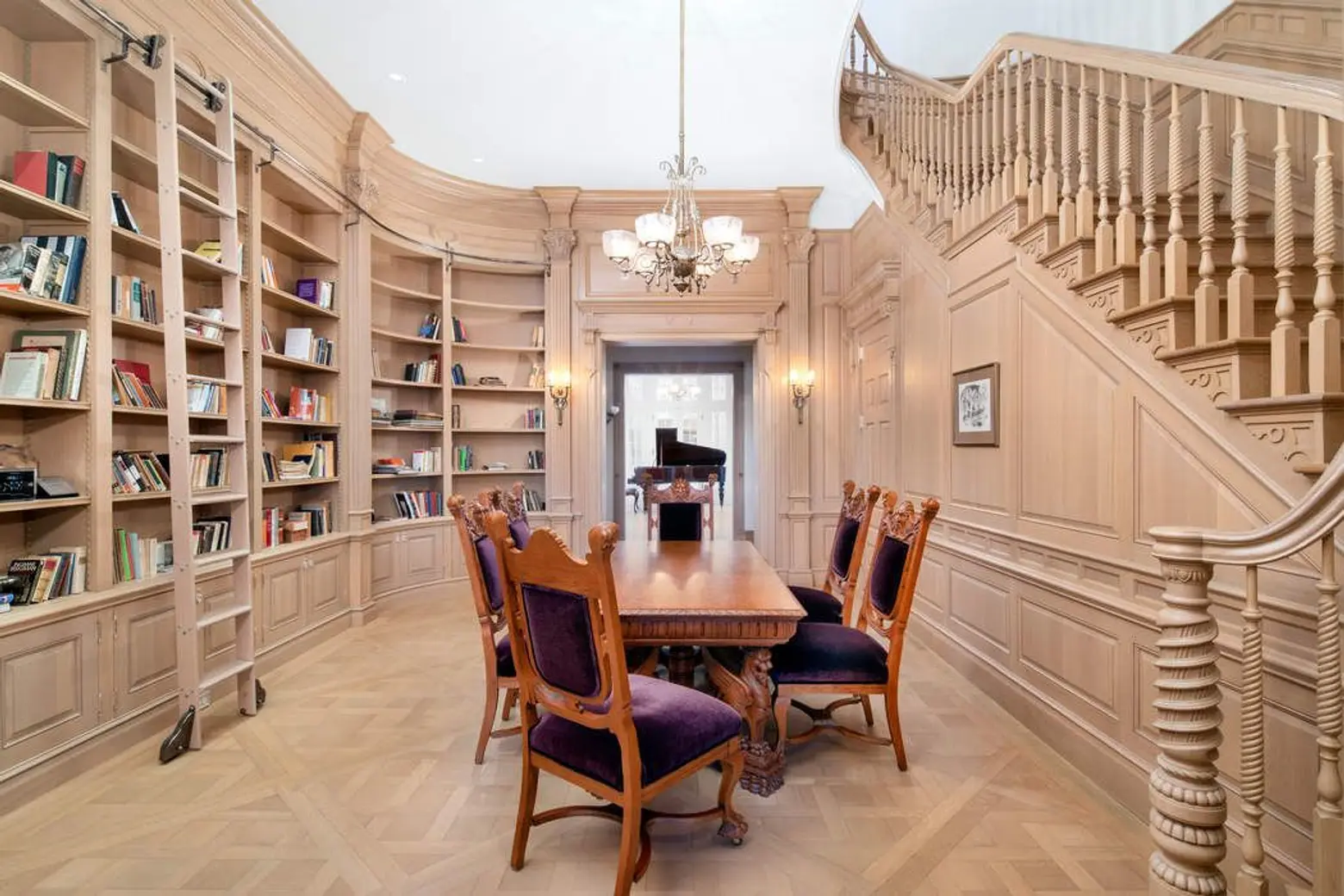 The home's facade features an ornamental gate and restored museum-quality sandstone carvings. Inside, the first-floor foyer pays homage to Manhattan's elegant past with its patterned limestone floor.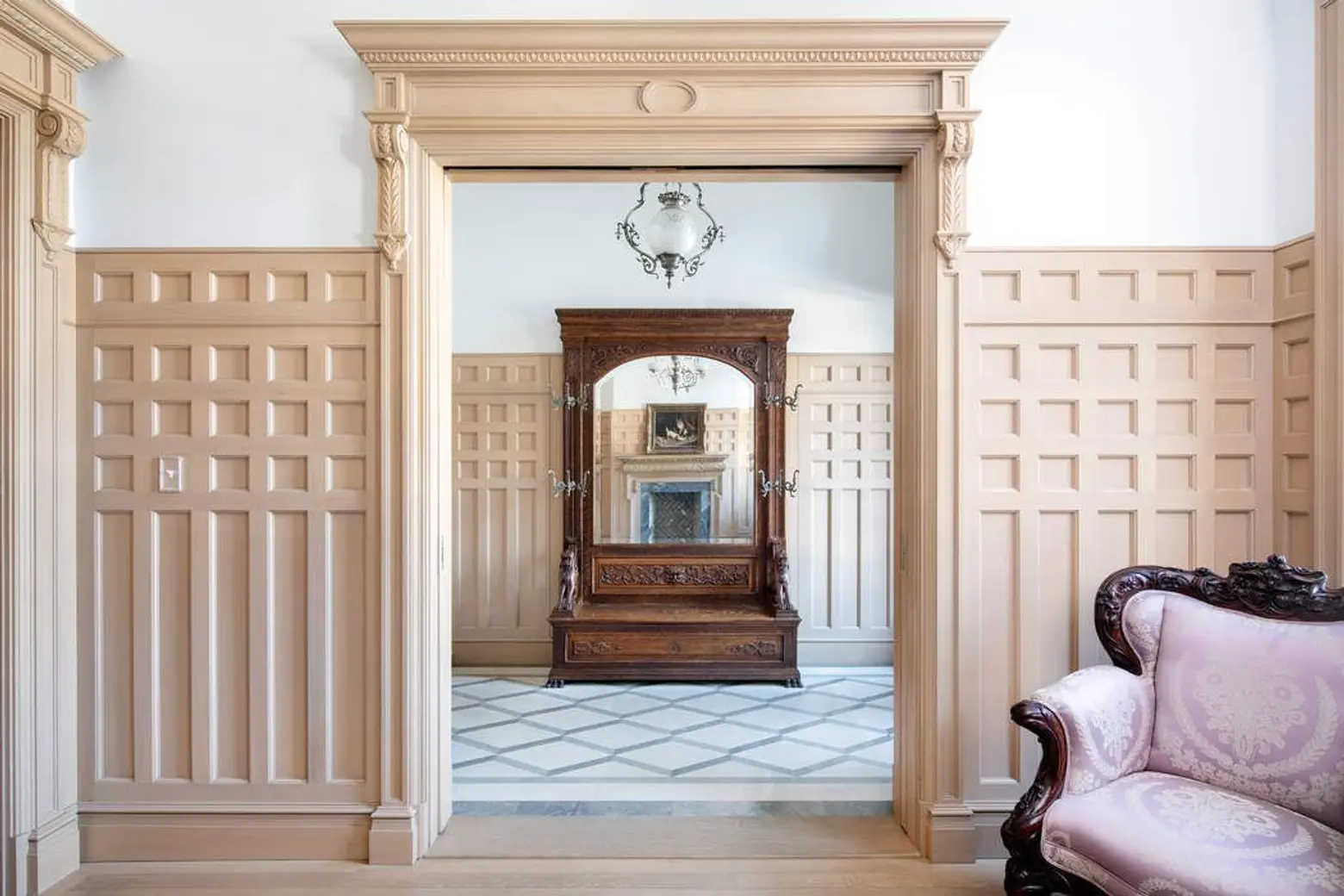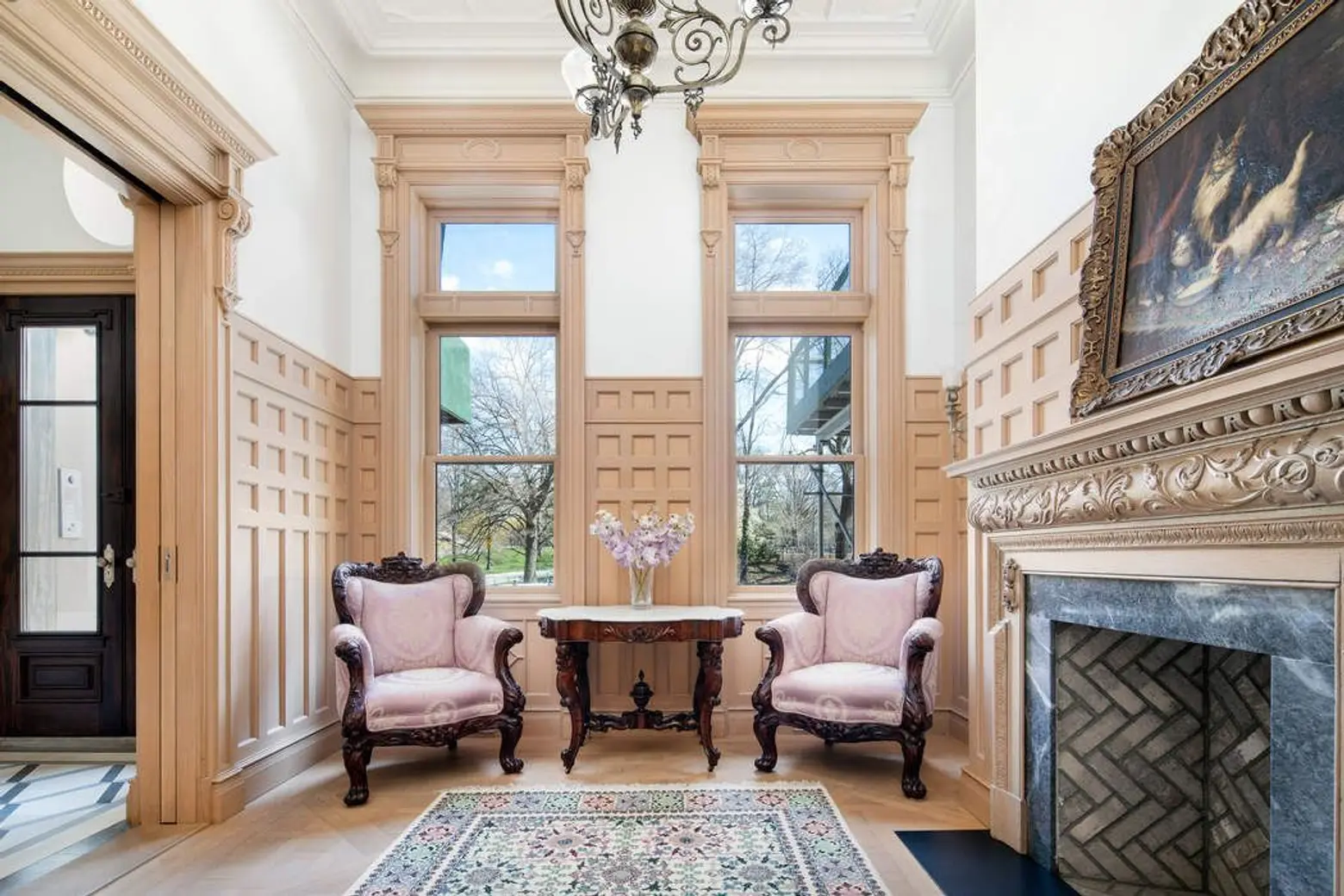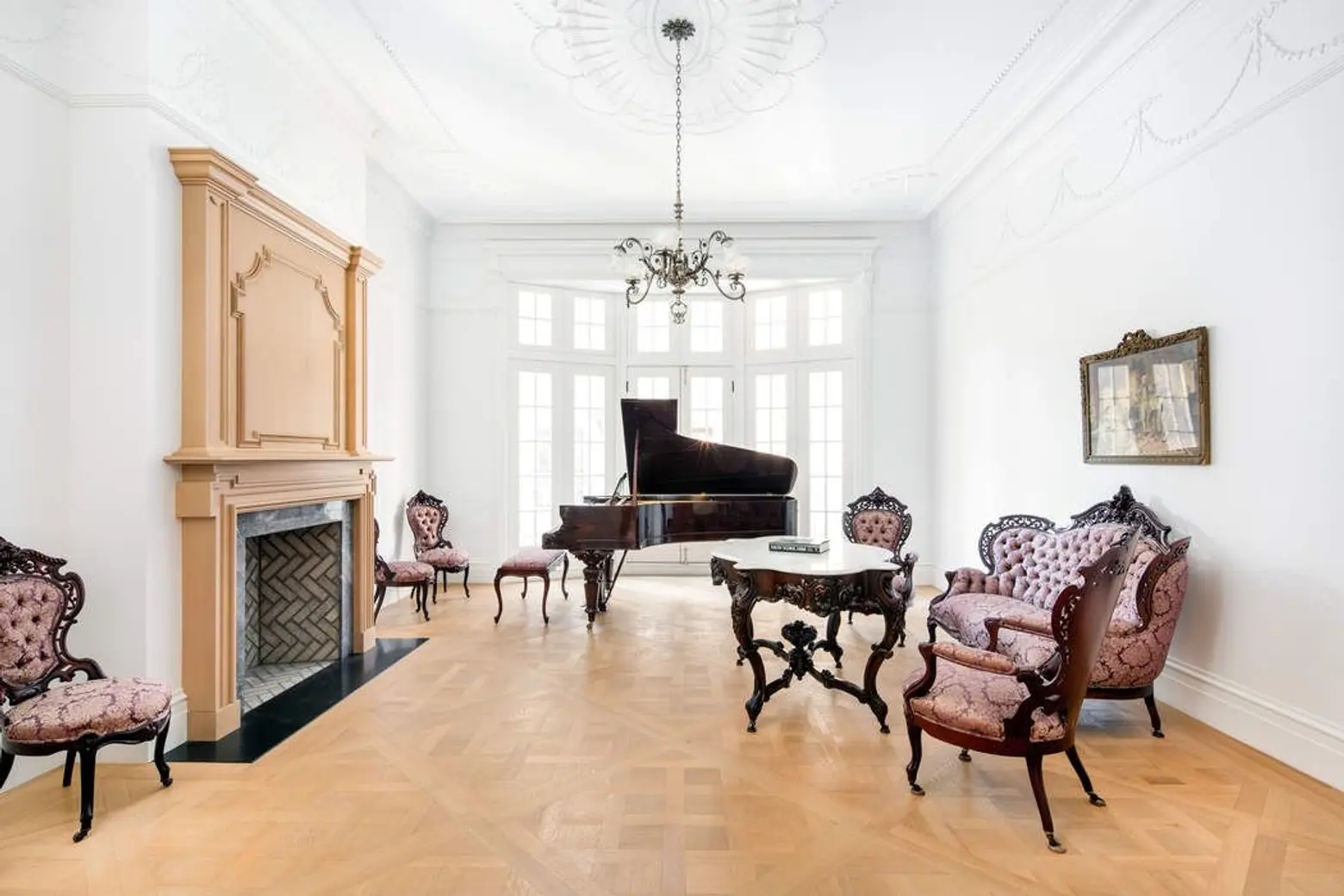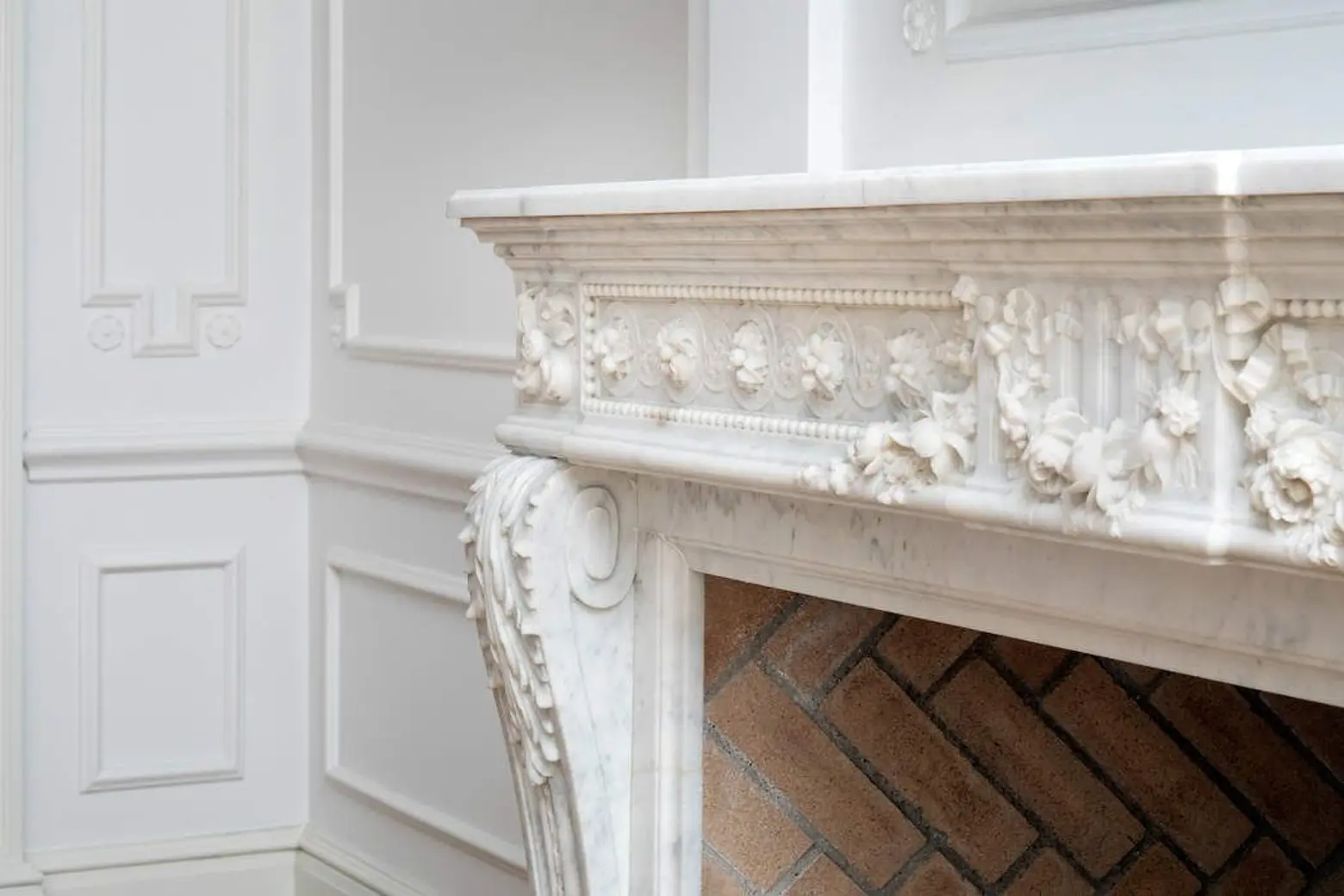 Surrounded by Central Park views you'll find a library with floor-to-ceiling bookshelves and a formal living room along with more details, like yards of decorative plasterwork, oak wainscoting, parquet de Versailles floors, antique fireplace mantels, silvered hardware and ornate period chandeliers.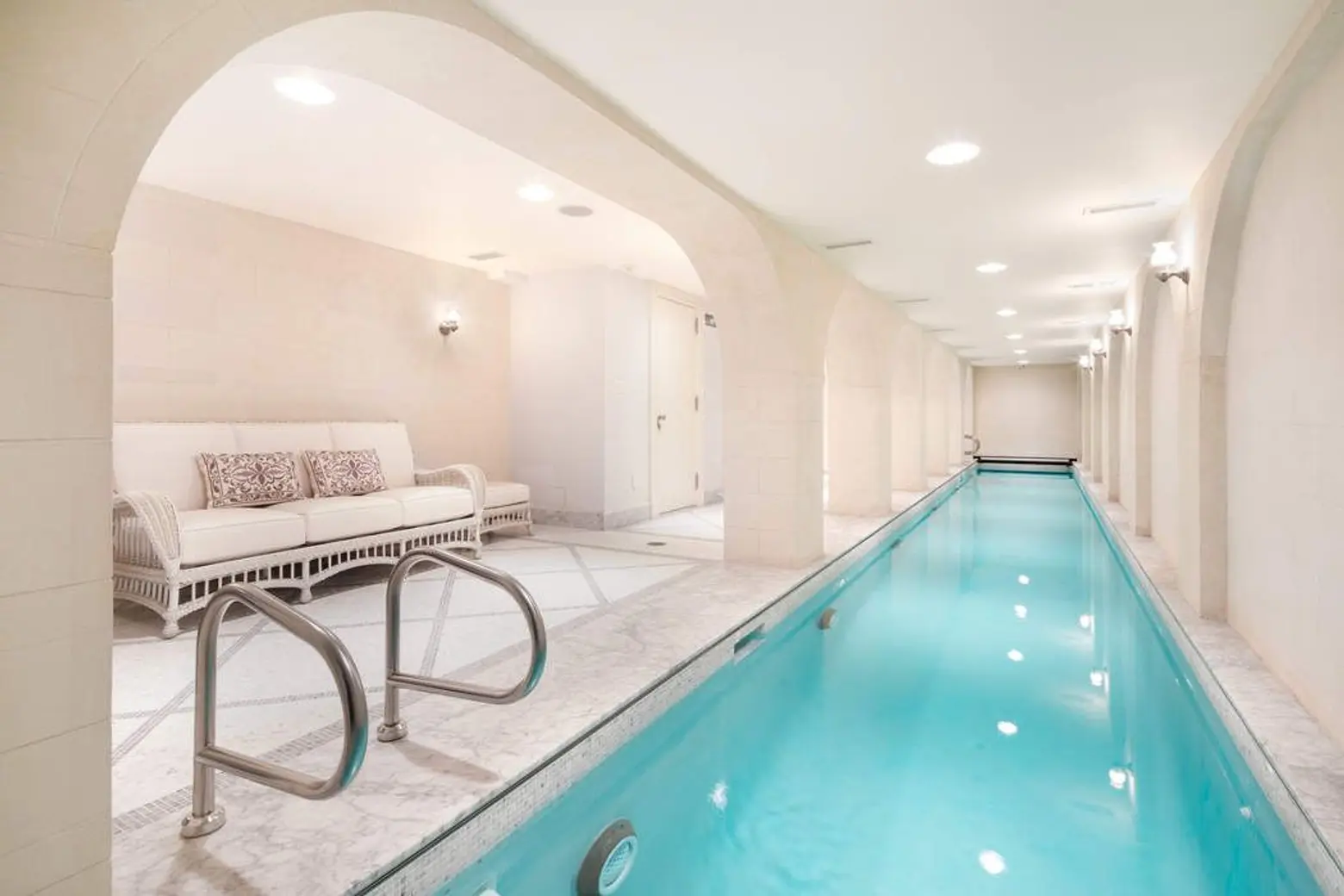 One level down, accessible by stairs or elevator, the up-to-the minute luxuries include a marble-clad natatorium with a 50-foot lap pool and a gym.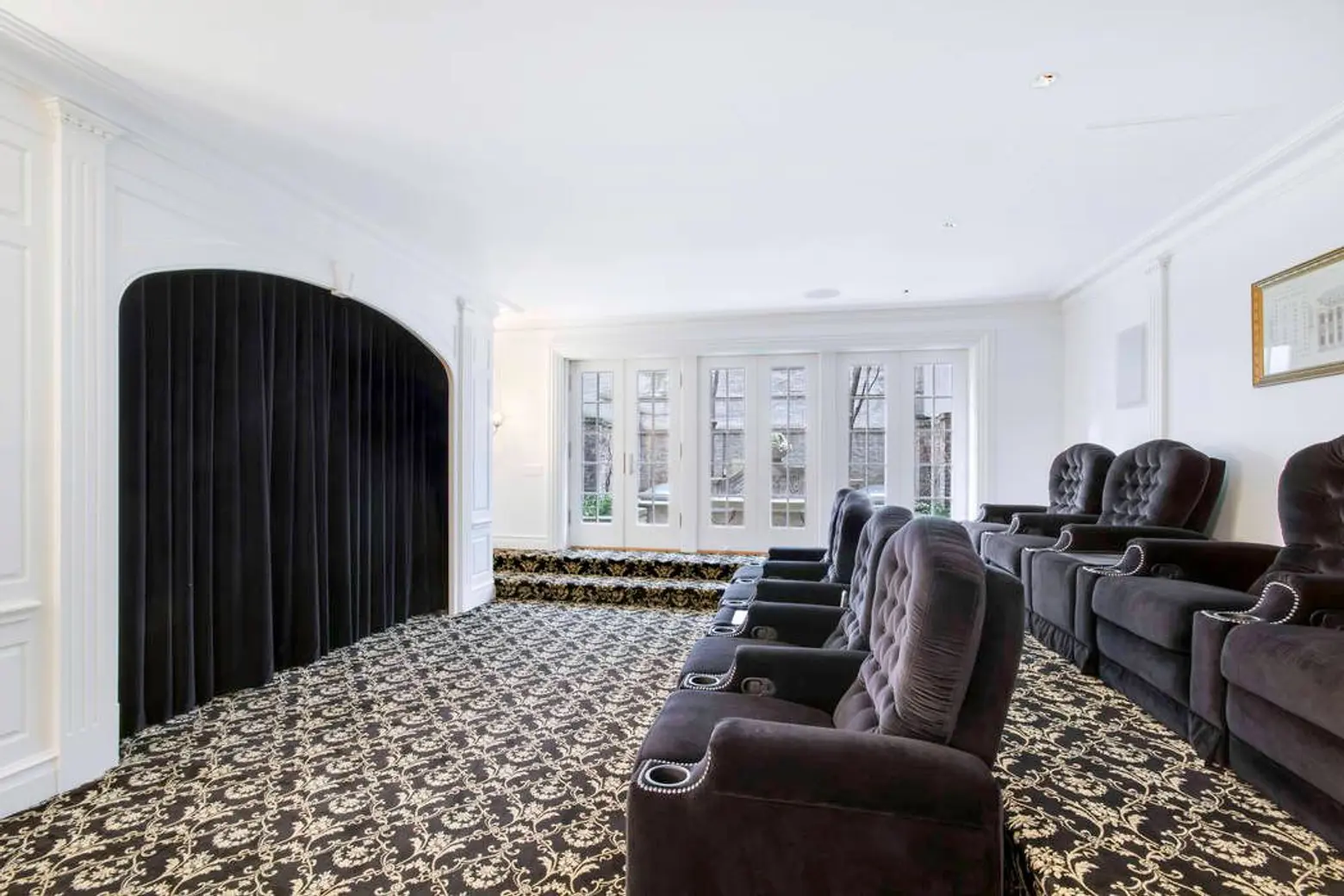 On the garden level is a guest suite, a rec room with an attendant kitchen, and a plush home theater. Outdoors, a garden is planted with lush foliage surrounding a patio with a fountain.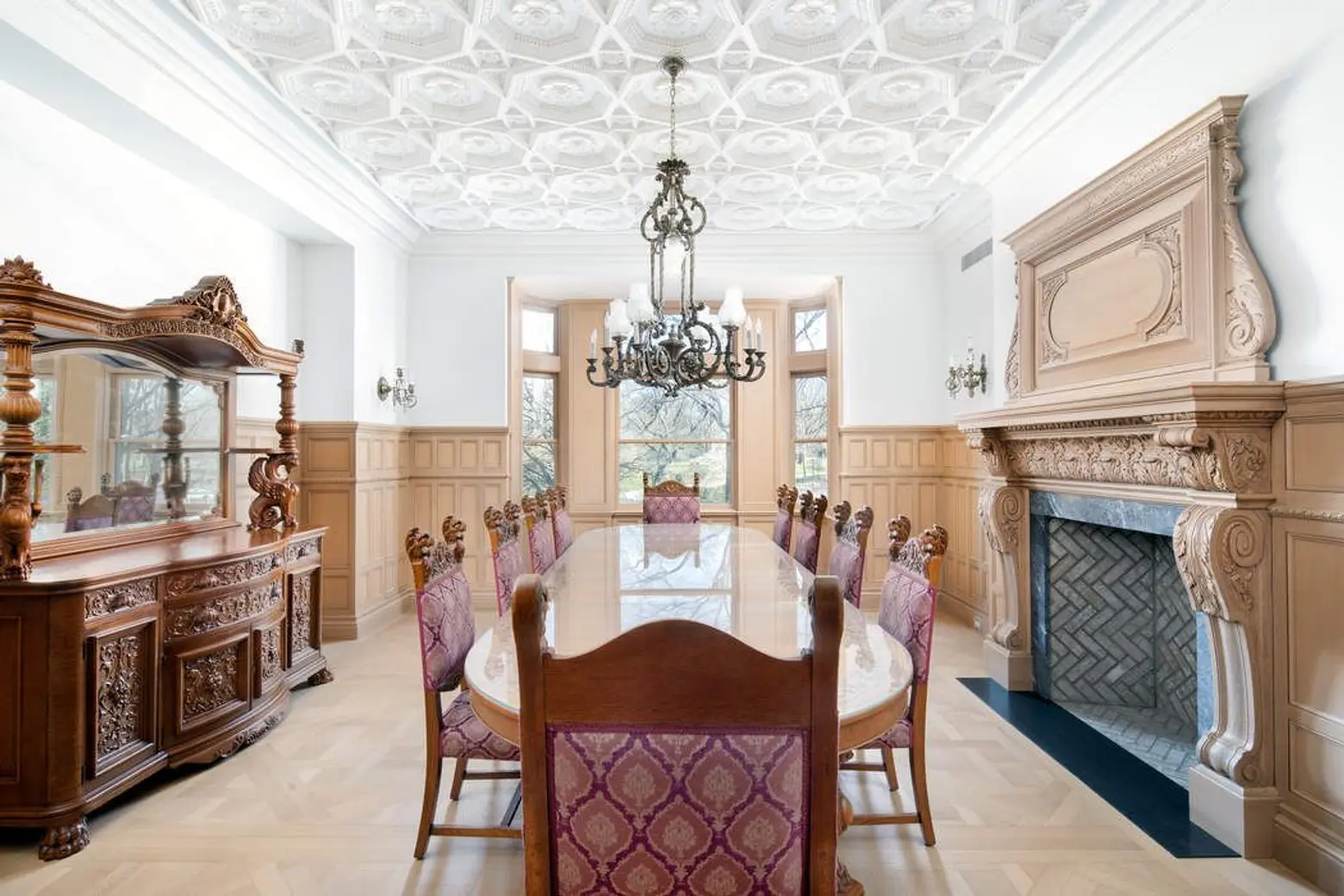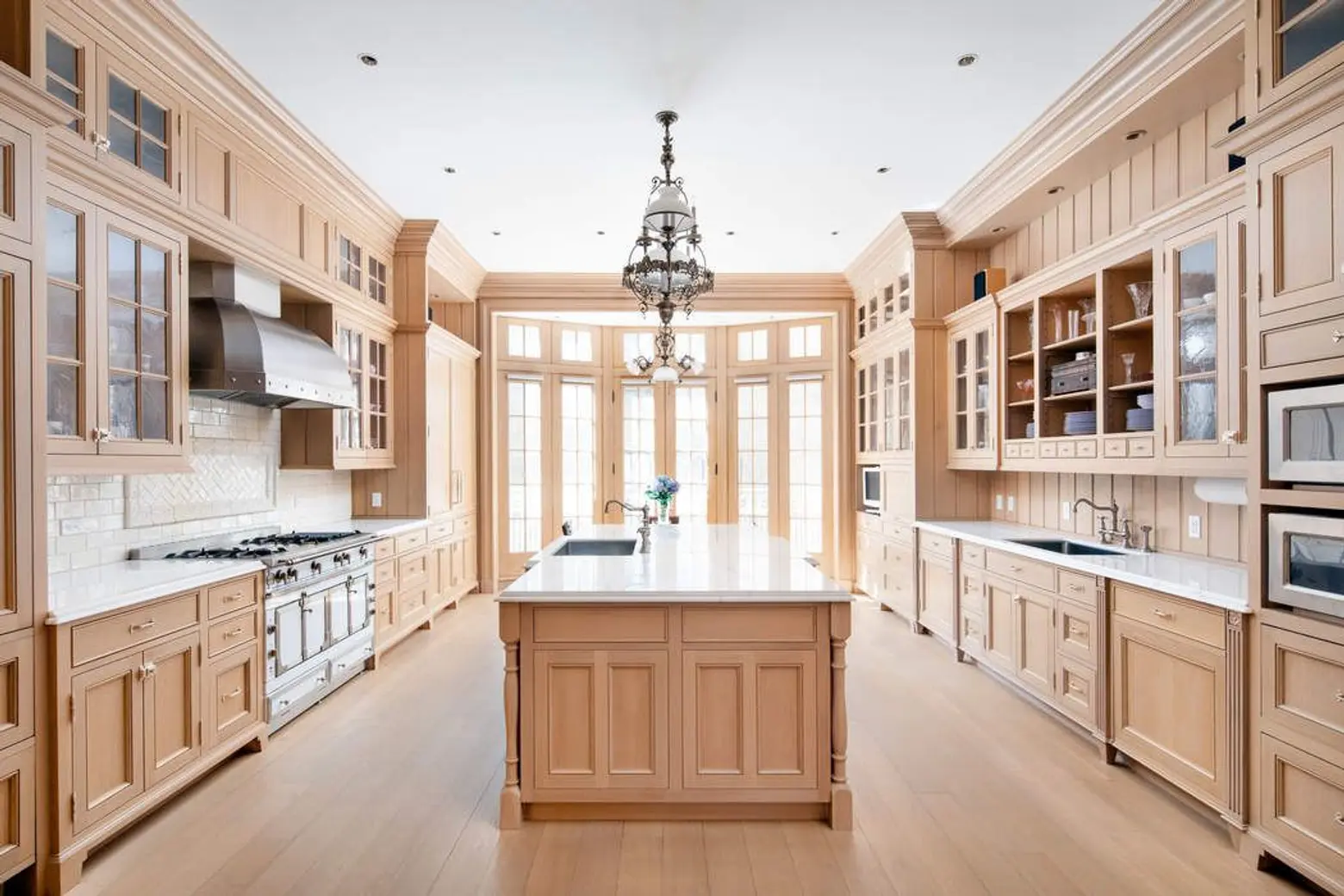 A wide, curving staircase brings you to a park-facing formal dining room beneath an intricately carved ceiling. A Victorian-era-inspired kitchen takes on 21st-century proportions and top-shelf technologies like a La Cornue range and Miele and Sub-Zero appliances. You'll also find marble countertops, antique pendant lighting and doors to a Juliet balcony.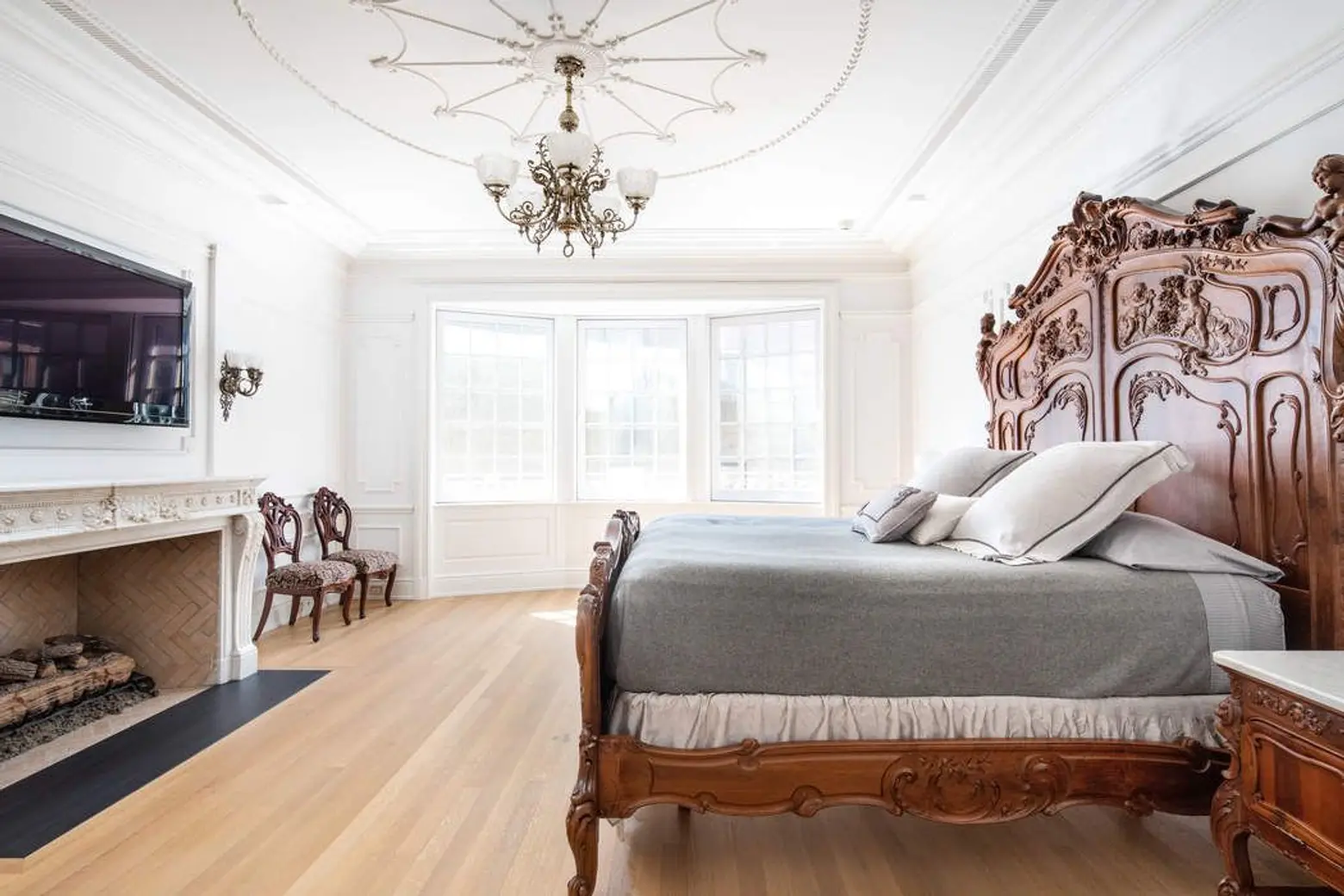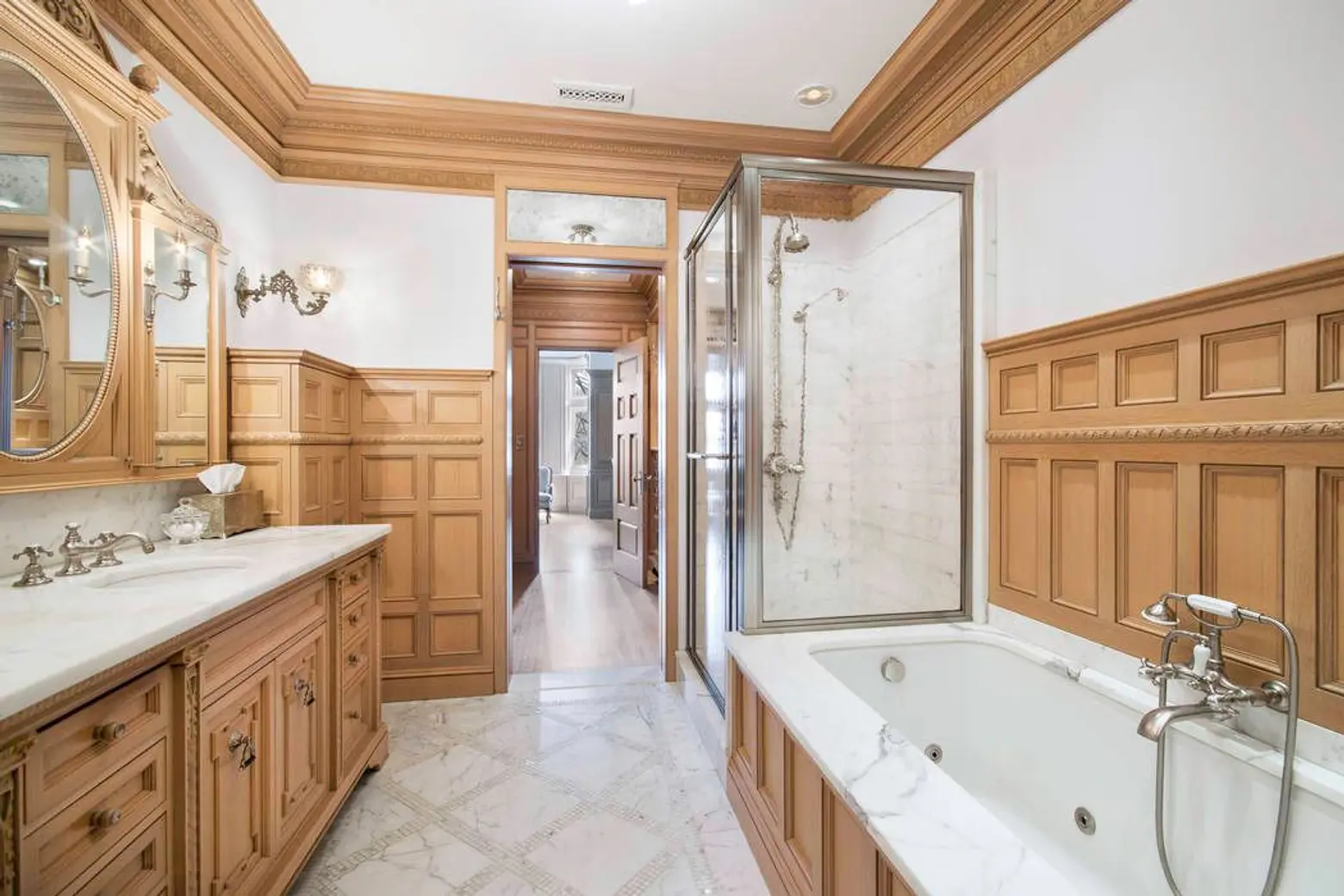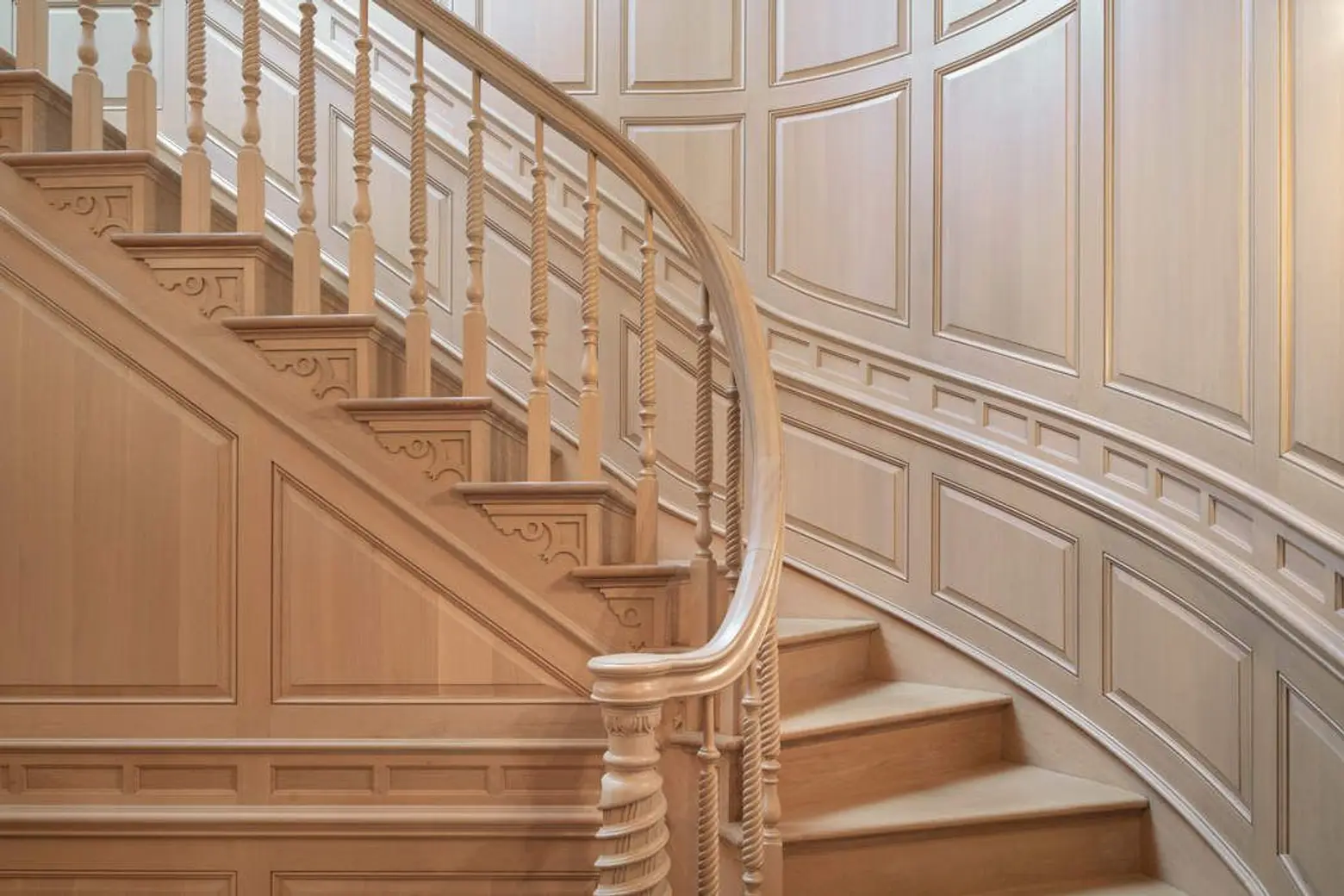 On the third level is luxurious master suite with an original fireplace and en suite baths with marble mosaic floors and a Waterworks jetted tub. Three guest bedrooms can be found on the level above. All floors but the topmost are accessible via elevator.
The home's first owner was a wealthy colonel who is said to have entertained relatives of  Generals Robert E. Lee and Ulysses S. Grant after the Civil War; the storied mansion had fallen into disrepair in the 1990s. The home's current owners purchased it in 2004 for $7.5 million and have spent the last 15 years restoring it to its former glory following a three-and-a-half-year $10 million gut renovation helmed by Rosenblum Architects.
[Via NY Times]
[Listing: 248 Central Park West by Michael Sieger for Sotheby's]
RELATED:
Images courtesy of Sothebys.