The Strange World of Scaffolding and Why We'll Be Seeing More of It
Scaffolding in New York City is as much a part of the city's skyline as the Empire State Building itself—and has been around for much longer. On the surface, scaffolding seems to be a necessary ugly; a kind of urban cocoon from which a beautiful new butterfly building emerges.
But if you are one of those people who cringes every time you see a building wrapped in scaffolding, you better get used to it because it's only going to get worse. All while the scaffolding companies laugh all the way to the bank.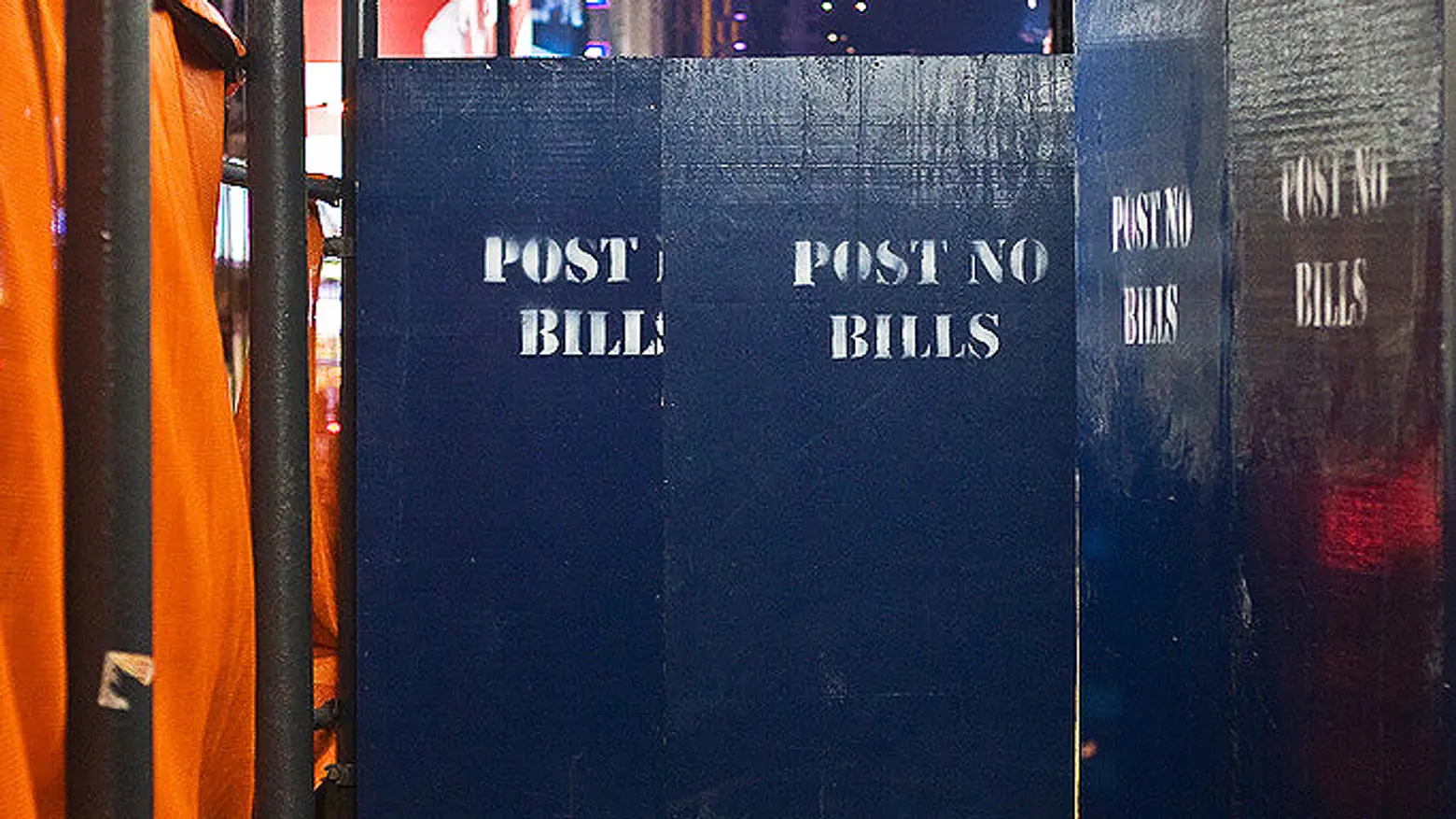 The numbers don't lie: According to a NY Post article last year, scaffolds and sidewalk sheds are stiffly on the rise—up to more than 8,500 in 2012. In fact, the city approved permits for 2,668 scaffolds and 5,846 sidewalk sheds in 2012, up more than 25 percent from 2009.
To most of us, scaffolding is just a bunch of pipes and wood that mars our iconic skyline. The truth is, scaffolding must follow strict safety guidelines and load requirements, making it a very very expensive proposition for the building owner. It's almost mind numbing how expensive this stuff is. It can literally cost a property owner millions of dollars if the building is wide enough and tall enough—and the project lasts long enough.
For example, let's take a fictional building measuring 120 feet square. This measurement is based on a building having a footprint of about half a street block (a street block is 264 feet long, while an avenue block is about 900 feet). Now let's assume that building is 100 feet tall. This is by no means a large building by Manhattan standards, but it's a decent sized building.
To scaffold two sides of this building (the two sides that would be facing the street if it were on the corner) it would cost about $60,000. A week. So if that building needs to be refaced or has some major façade work, it can easily take six months for a building of this size, depending on weather and typical construction delays. So that's about $1.5 million for six months rental. It's almost unfathomable. I'm sure there are "bulk" discounts, but even at a bargain sale of 1/3 off, you're still at a cool $1 million.
Also on the rise is a construction safety structure we're all intimately aware of: the sidewalk shed, a structure that protects pedestrians from falling debris.  These are the elevated wooden blue boxes stretching across sidewalks all over the city, plastered with the famous "post no bills" warning on them.  A spike in scaffolding means a spike in sidewalk sheds, like or not, as they go hand-in-hand.
This spike in scaffolds can be partially attributed to Local Law 11, which requires buildings greater than six stories high to have an inspection (including at least one drop from a scaffold) performed on the exterior walls every five years. Combine that with the scaffold law, and you can bet on some very rich scaffolding contractors and some very annoyed New York pedestrians.
The Scaffold Law, which protects construction workers from elevation-related injuries, has been in effect since 1885—about the time when the skyscraper was born, thanks to the inventions of safer elevators and strong steel beams that allowed buildings to grow toward the skies.
For the most part, as New Yorkers, we tolerate scaffolding because we know (or at least we think) that the end result is worth it. But if scaffolding is all about protecting workers on tall buildings, then what about buildings in the city which seem to have scaffolding, but nobody working on the building?
There are cases of buildings—for sometimes decades at a time—wrapped in plywood boards and pole cages, like:
45 John Street, which stood wrapped in scaffolding for two years without any work being done on it
or better yet, the Milford Plaza Hotel in Time's Square, which had over 400 feet of sidewalk shed for more than 20 years!
The repairs and renovations going on in this city are constant and never-ending, so try hard to contain your disappointment if you start seeing more, rather than less, scaffolding taking root on the streets. And a lot more money for the guys who rent these masses of pipe and wood.