The High and Low: Sweet Bohemian Cottage with Dreamy Private Garden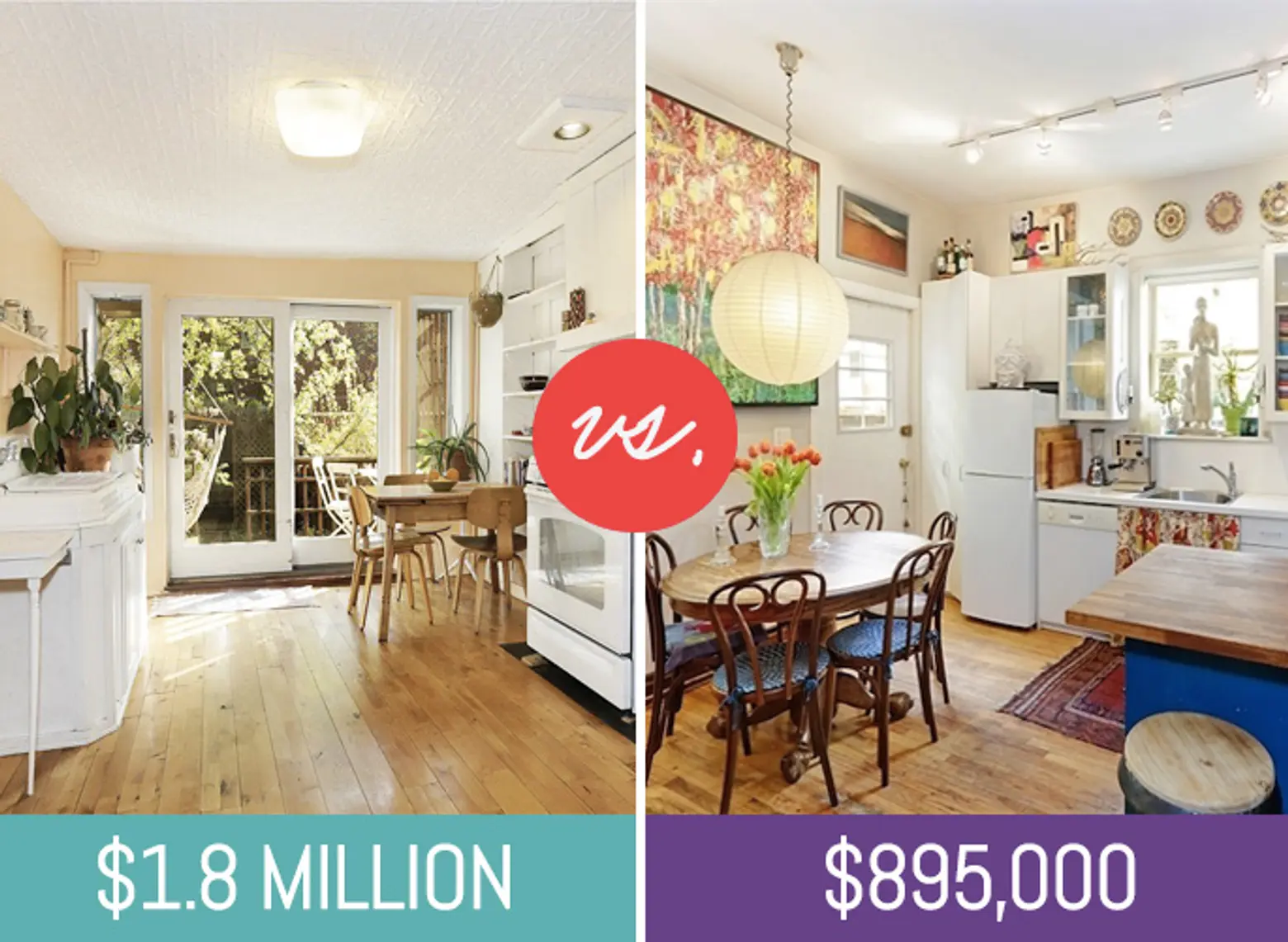 38A Windsor Place (l); 110 Clinton Avenue (r).
Spring has finally arrived, and our spring fever has been replaced by a yearning to dine al fresco, savor morning coffee in the sunshine and—for the gardening-inclined—start hitting the dirt. For lucky city folk with private garden space, there's a just-right element: You get to enjoy the flowers but you don't have to mow the grass.
These new-to-market charmers have all the boxes checked when it comes to the European-style cottage vibe with whitewashed walls and loads of DIY potential. They've also got enchanted gardens you won't want to step out of 'til the snow starts falling. The first, in south Park Slope, a block from the park, is a three-story townhouse with income potential and plenty of vintage details, listed for $1,800,000. The second, a two-bedroom garden duplex co-op in Clinton Hill for $895k, is as adorable as it is unusual inside and out, and the garden looks to be pure magic.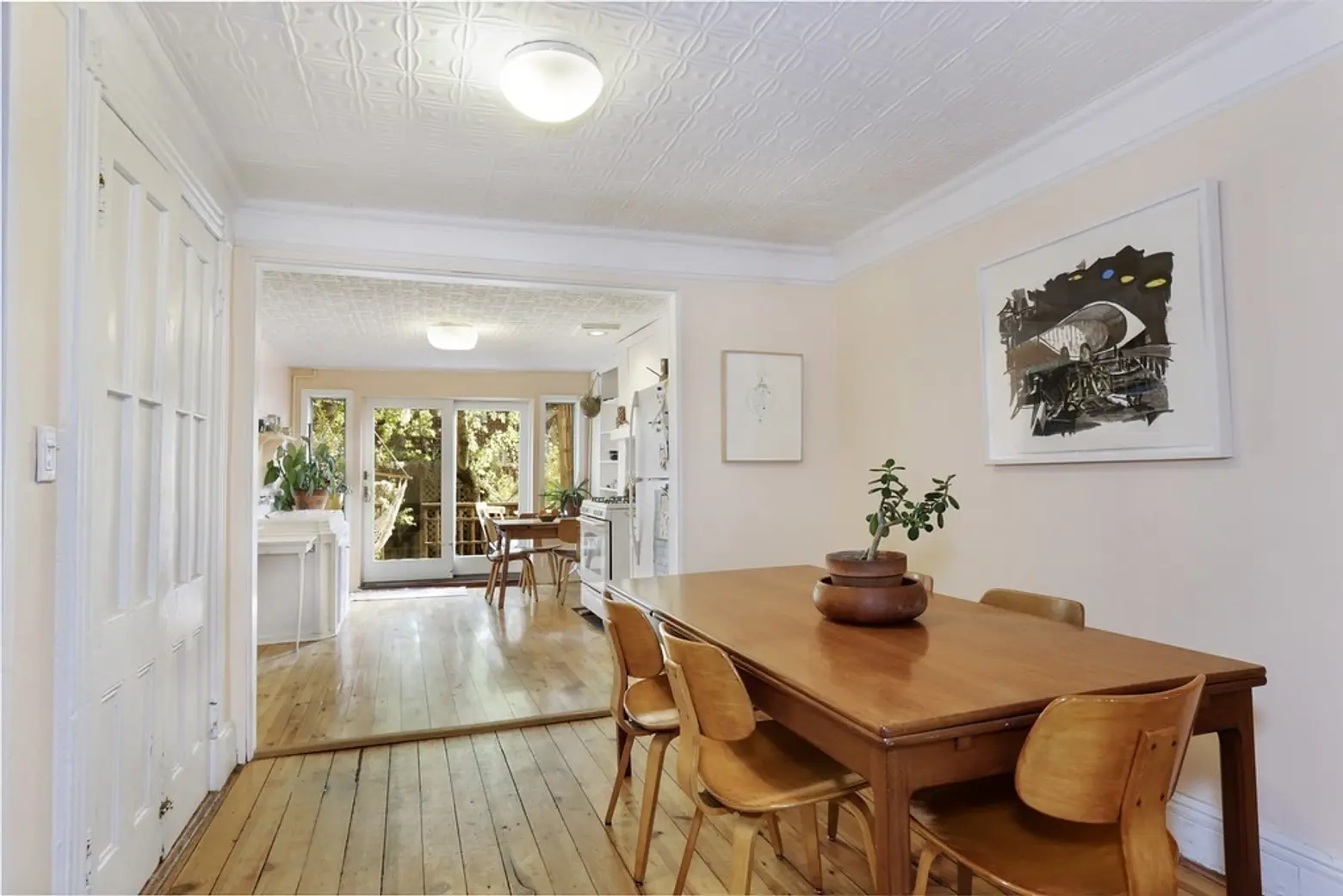 THE HIGH: Located on the border of South Slope and Windsor Terrace near the best of both neighborhoods and a block-and-a-half from Prospect Park, this three-story, two-family townhouse at 38A Windsor Place is unassuming-but-cheerful from the outside, one of many clean wood-frame houses on a quiet, quaint and tree-lined block. Inside, fresh cream-painted walls, historic details like tin ceilings, big windows, plenty of sunlight, high ceilings and wide-plank floors form the backdrop for the owners' duplex.
The parlor has high ceilings, cathedral doors, two sizable bedrooms and a full bath.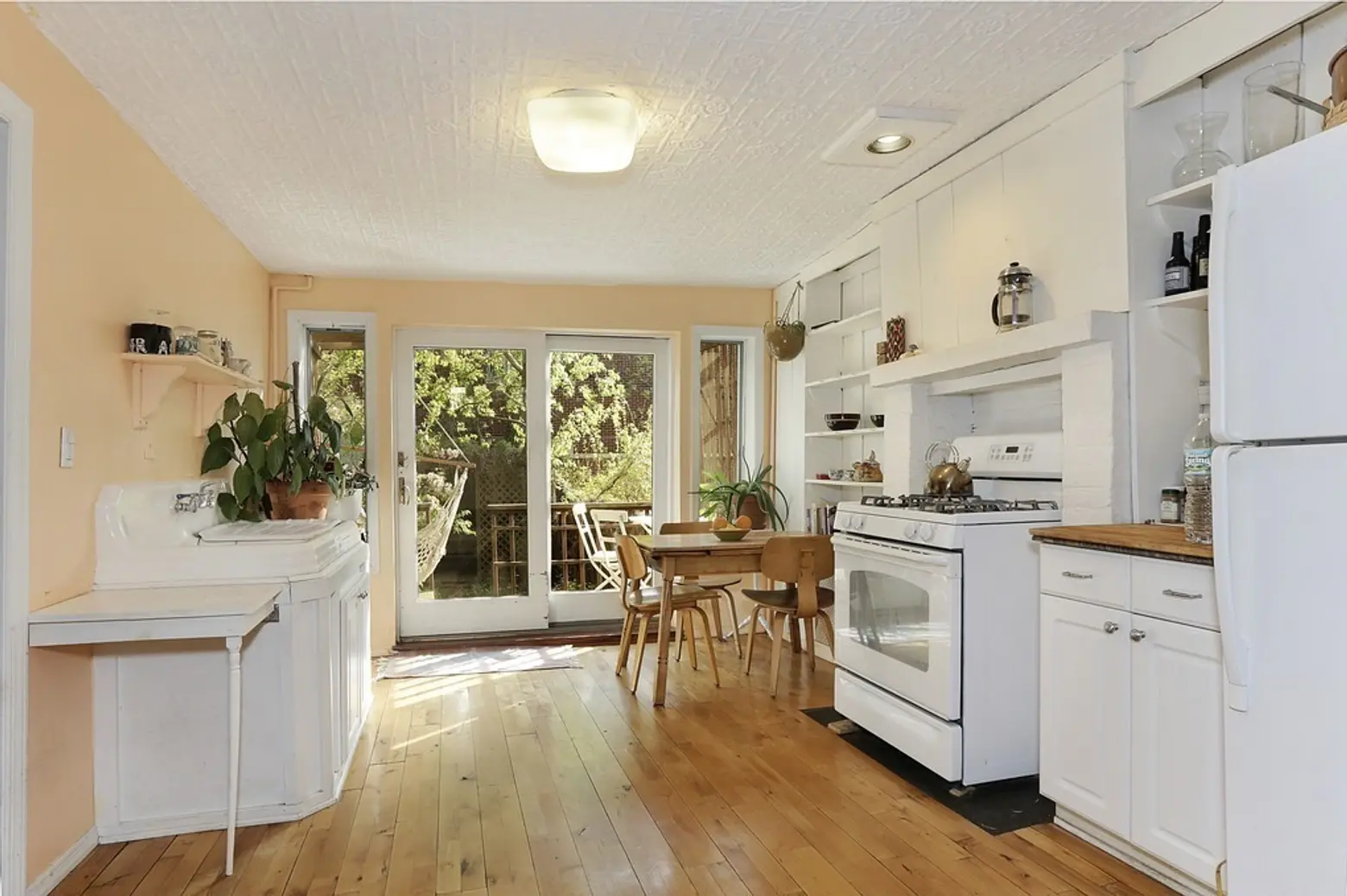 The kitchen could be modernized or enjoyed in its simplicity, with "…all the pleasures of a farmhouse upstate, including deep porcelain sink…original wainscoting and moldings, and gorgeous wide plank floors evocative of another era." Slide open the door and you're on the deck looking out on your garden.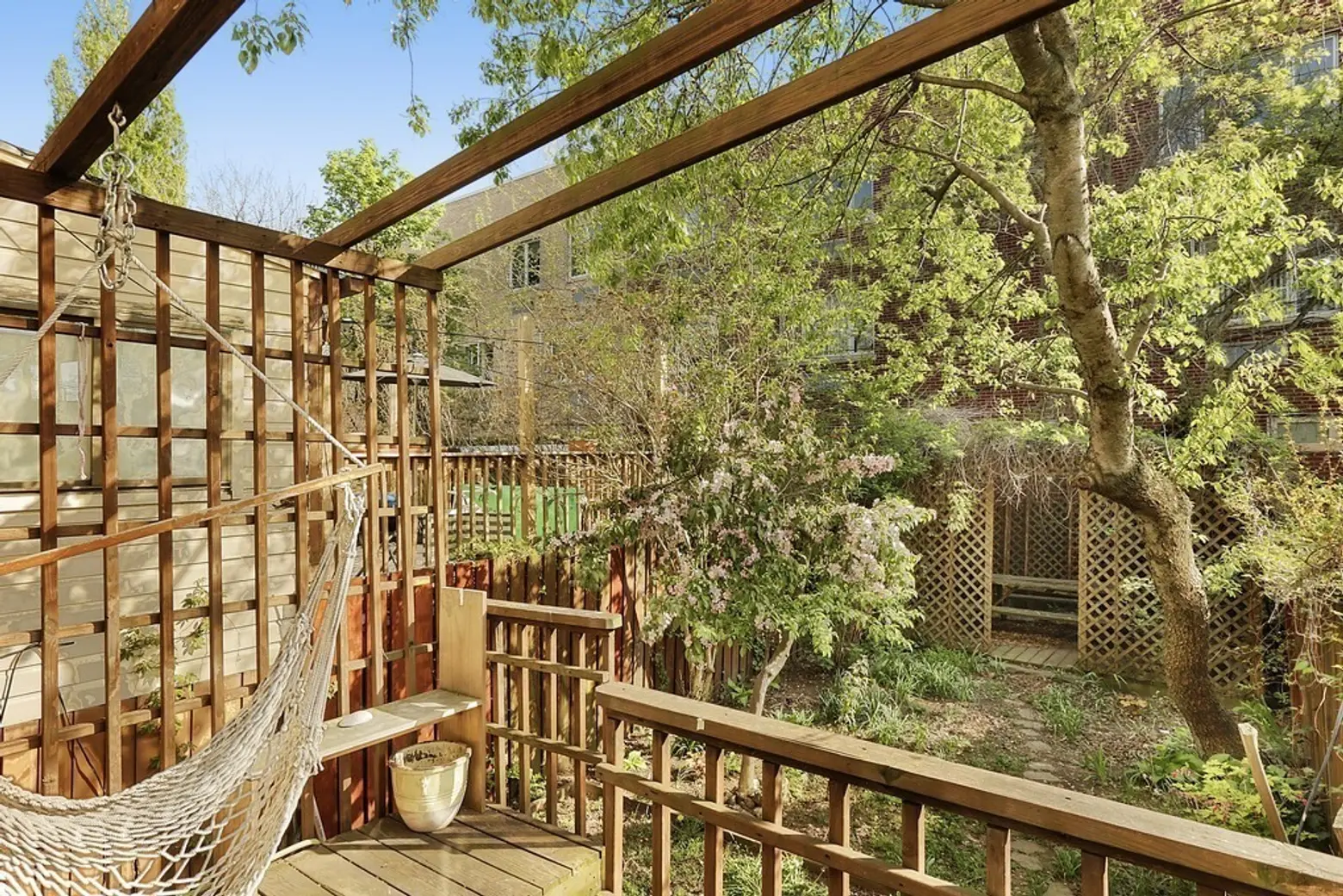 The garden is quite civilized yet still a great refuge, with a rear pergola and perennial plantings.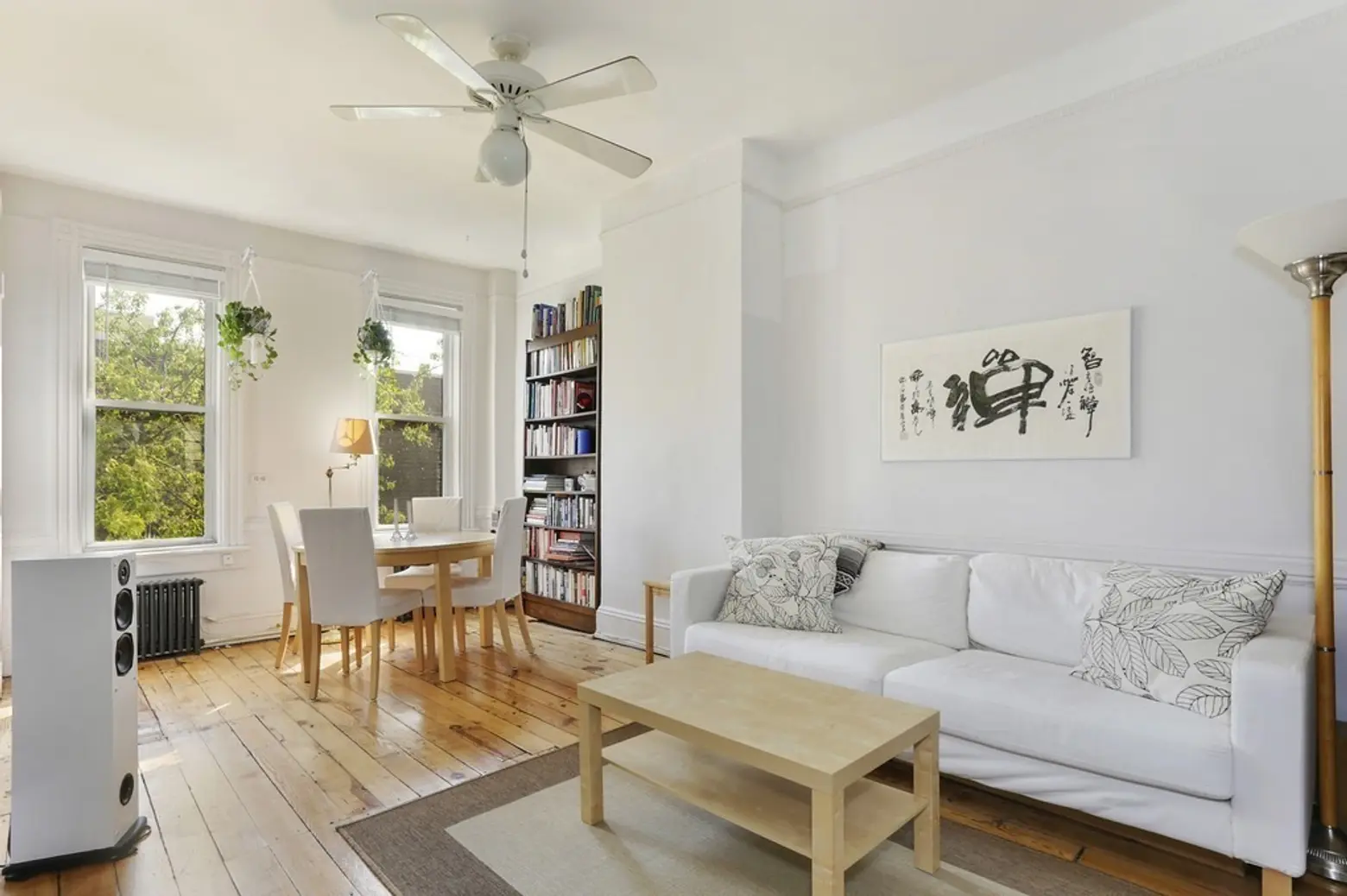 The top floor unit is just as lovely, with a newly renovated kitchen and bath; two bedrooms and an office provide more than the usual rental unit space. Alternately, if you've got a big family (or dream of a garret for making music and art), the space is already under your roof.
***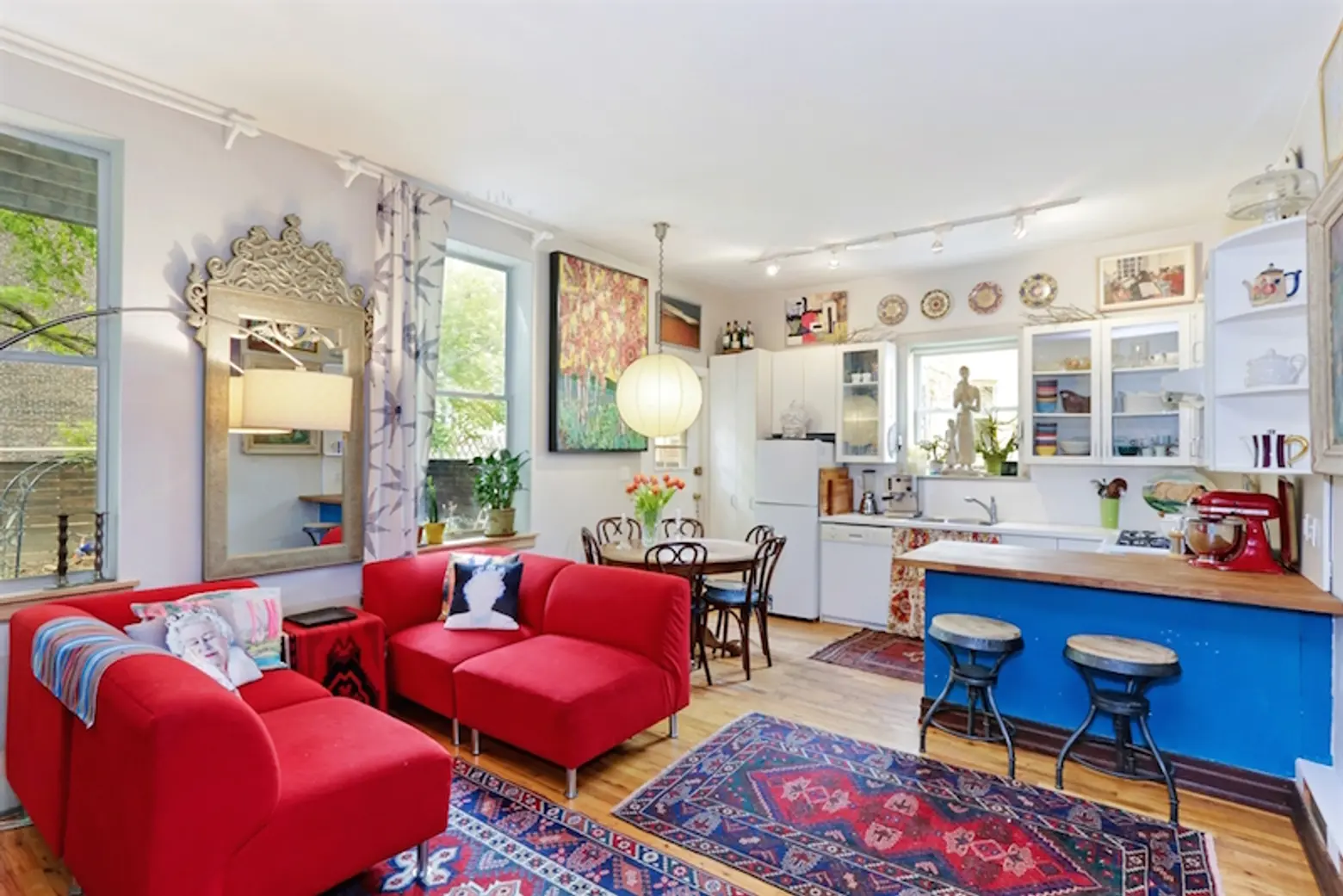 THE LOW: This impossibly charming apartment will allow you to channel your inner Jemima Kirke and all of those puppies from that one episode of "Girls." The bohemian cottage duplex at 110 Clinton Avenue in coveted Clinton Hill is on the market for $895,000; its proximity to the BQE is its only apparent blemish (though that didn't stop director/actress/writer Lake Bell from snagging her own enchanted garden nearby, nor Christina Ricci).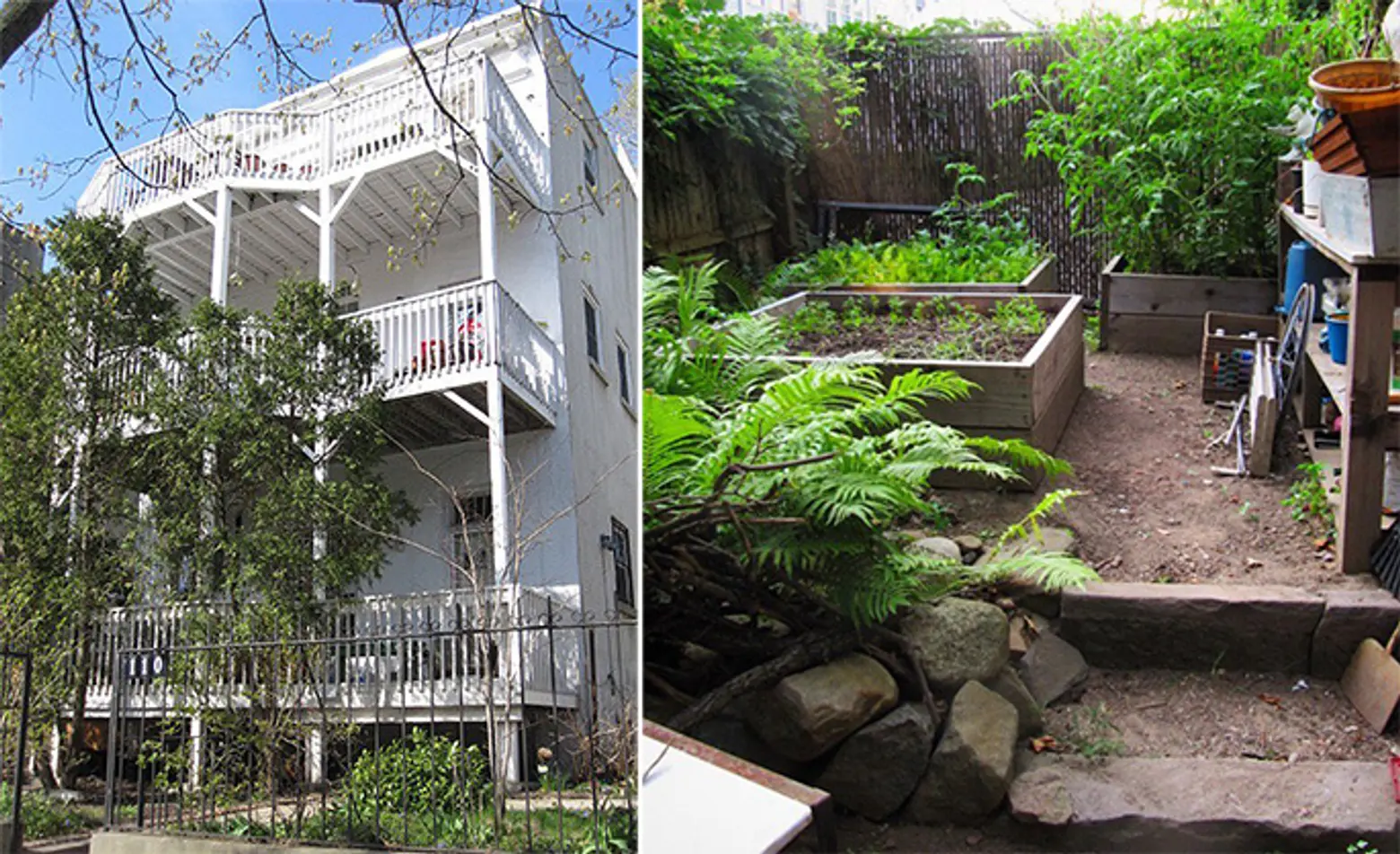 The duplex co-op itself is over 1,000 square feet, and it's tucked into what looks for all the world like a bougainvillea-draped NOLA manse. There's a private entrance, high ceilings, plenty of light and a washer-dryer.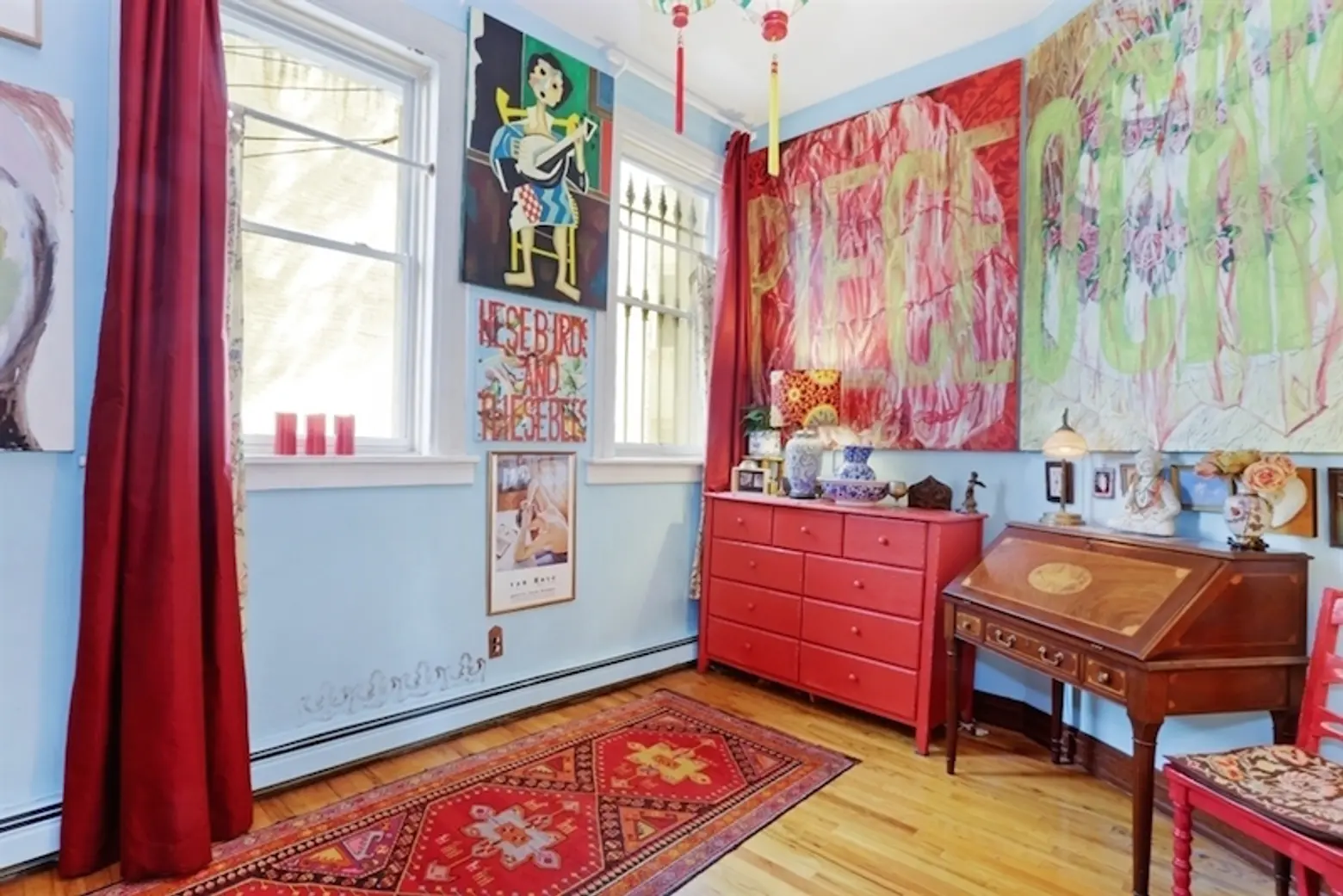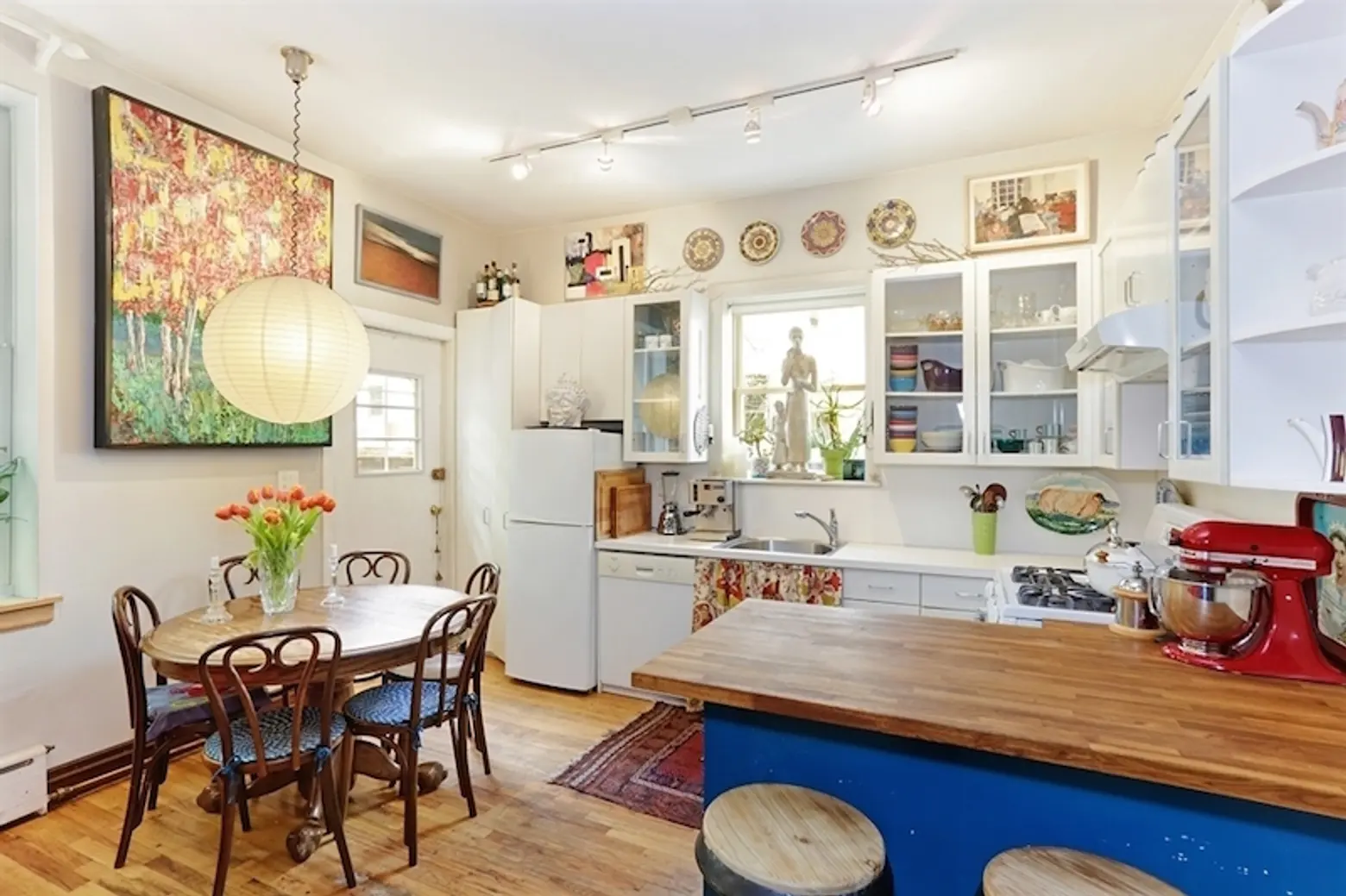 On the main floor the kitchen is a storybook page of clean, cozy and colorful, with white walls and appliances and pops of Mondrian blue. Also up here is a good-sized bedroom.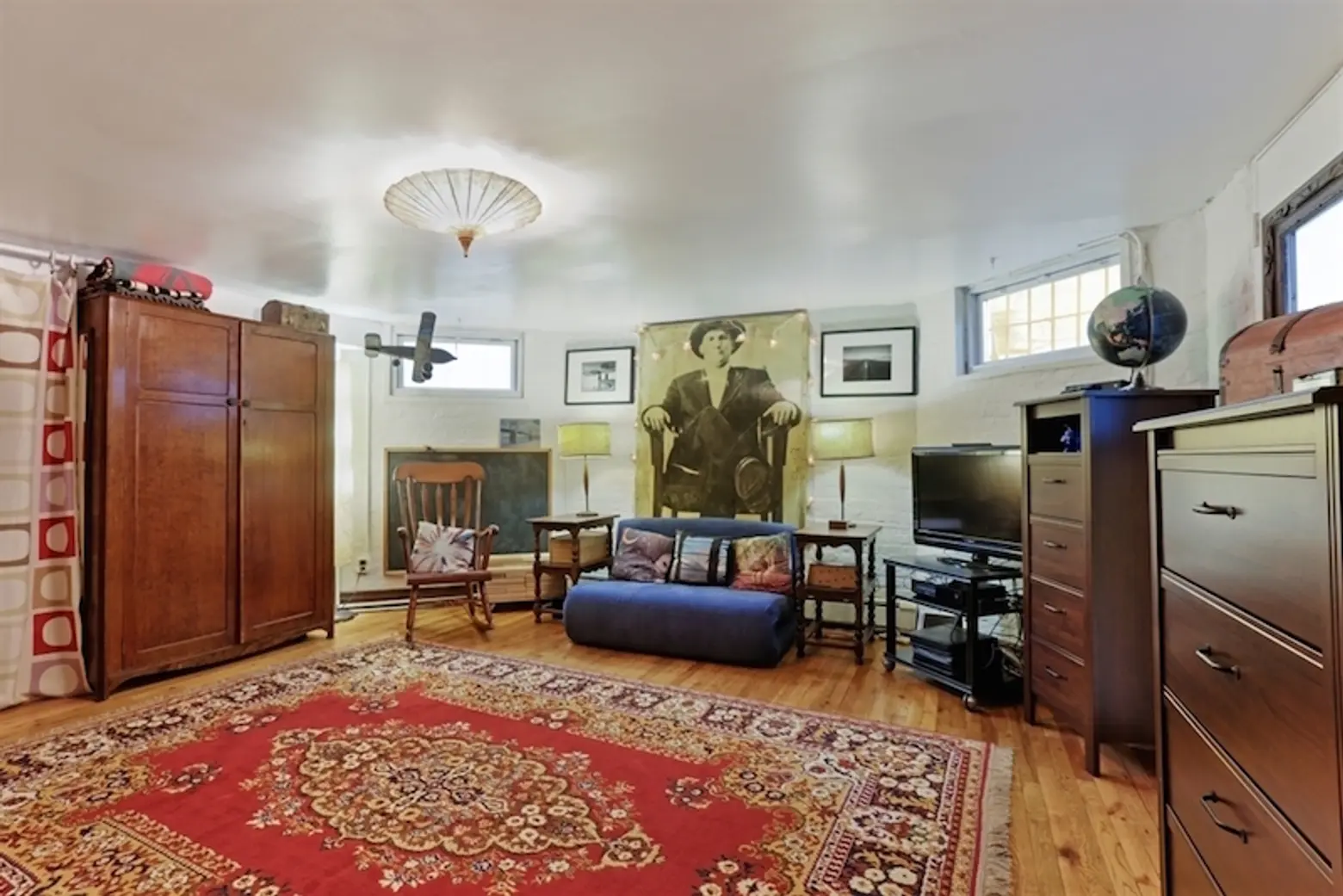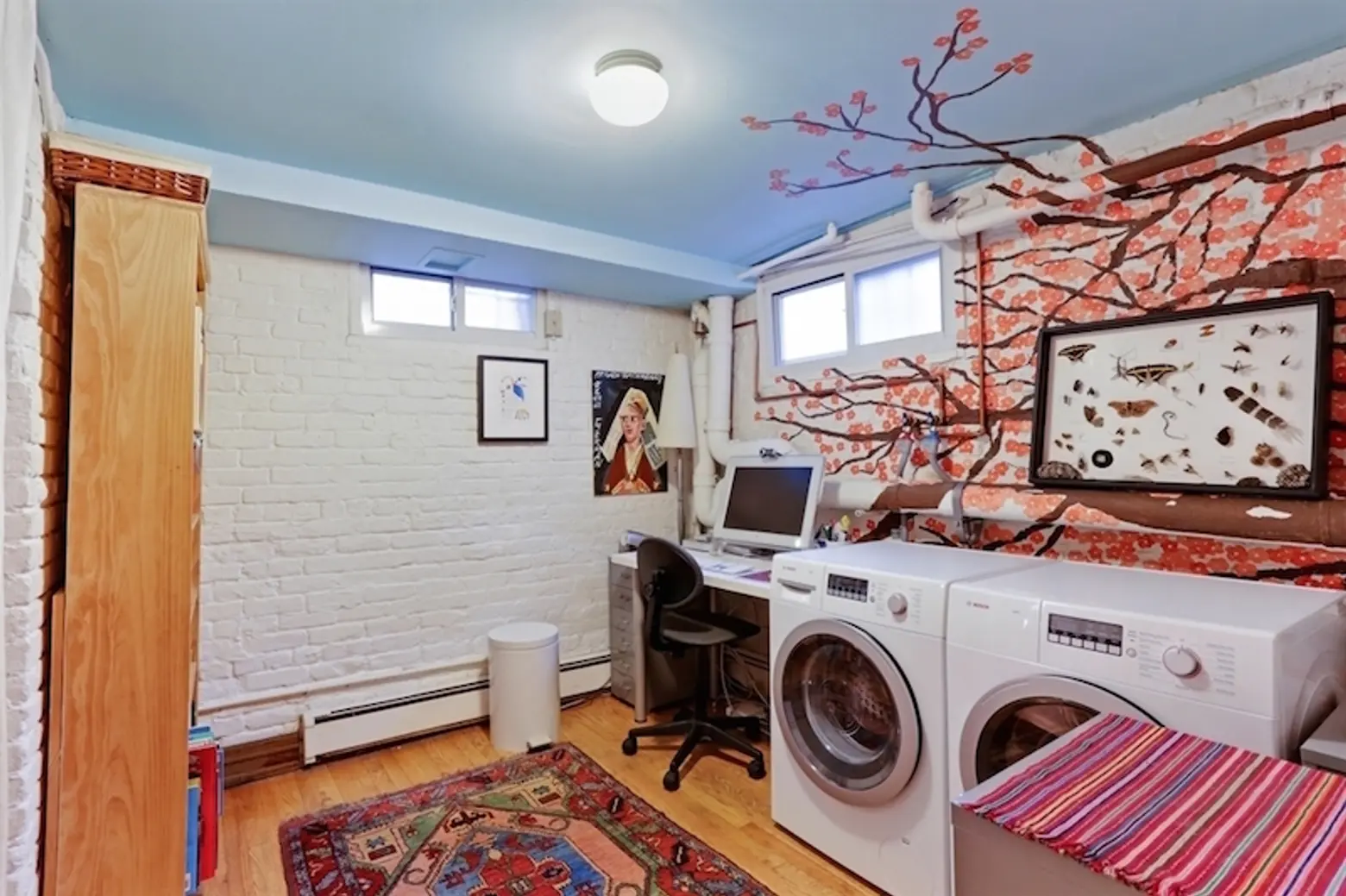 Downstairs the windowed rec room has clean white-painted brick (with a few creative additions), warm wood floors and lots and lots of space for a huge bedroom, office, laundry room and storage.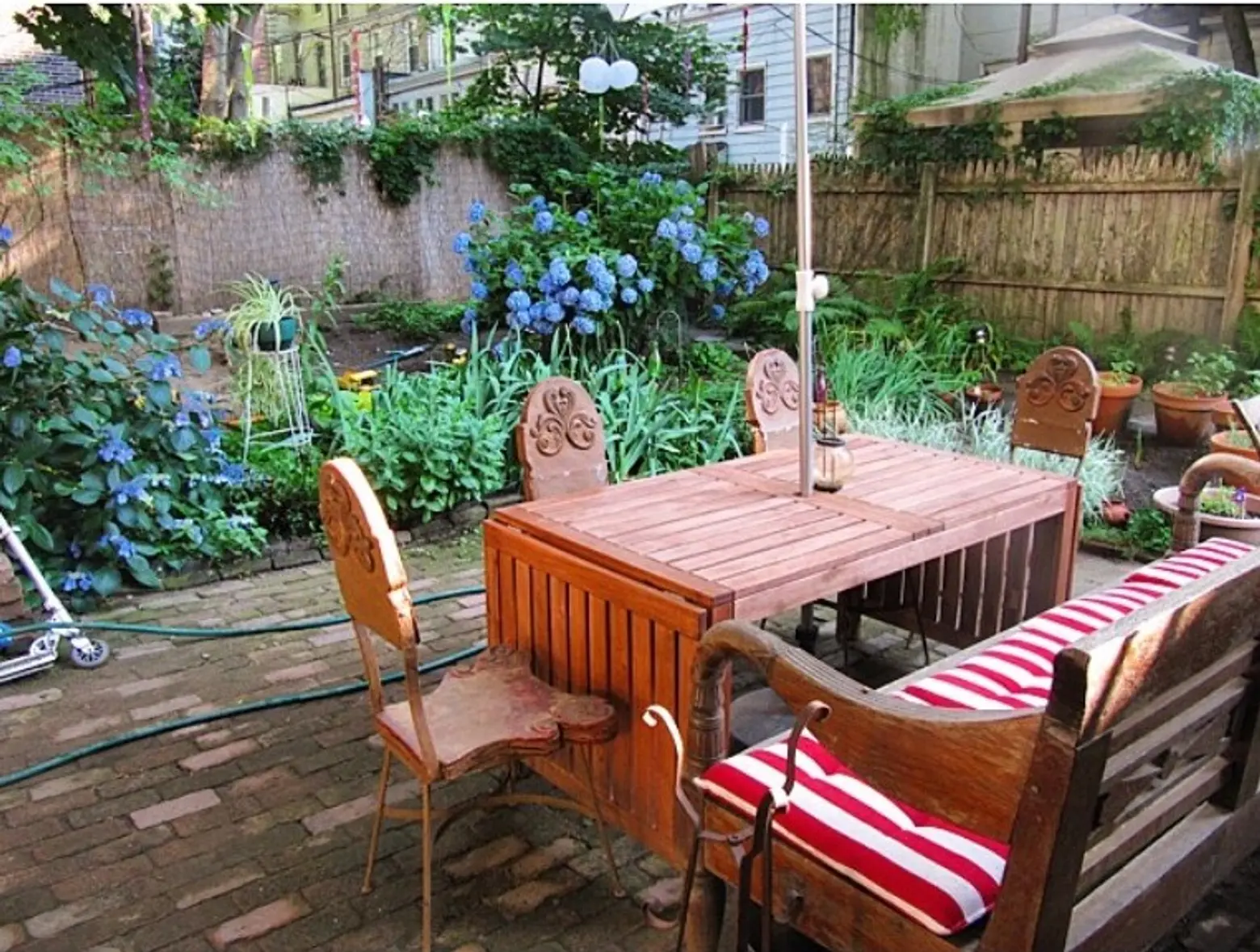 The star of this cute show is definitely the 1,600 square-foot garden, in the shade of a 70-year-old maple tree with raised planting beds, hanging lanterns, a patio, a trellis and all sorts of secret spaces.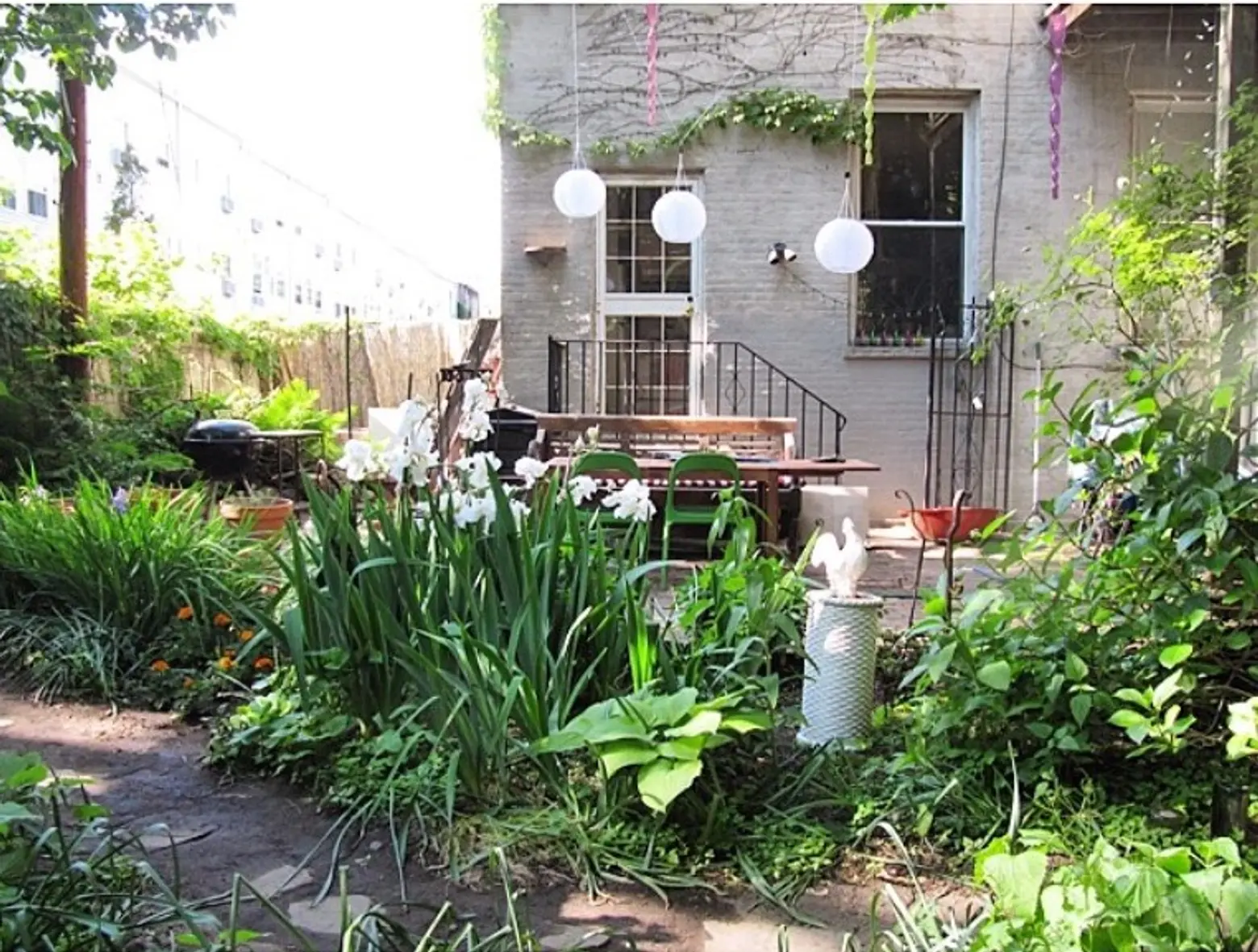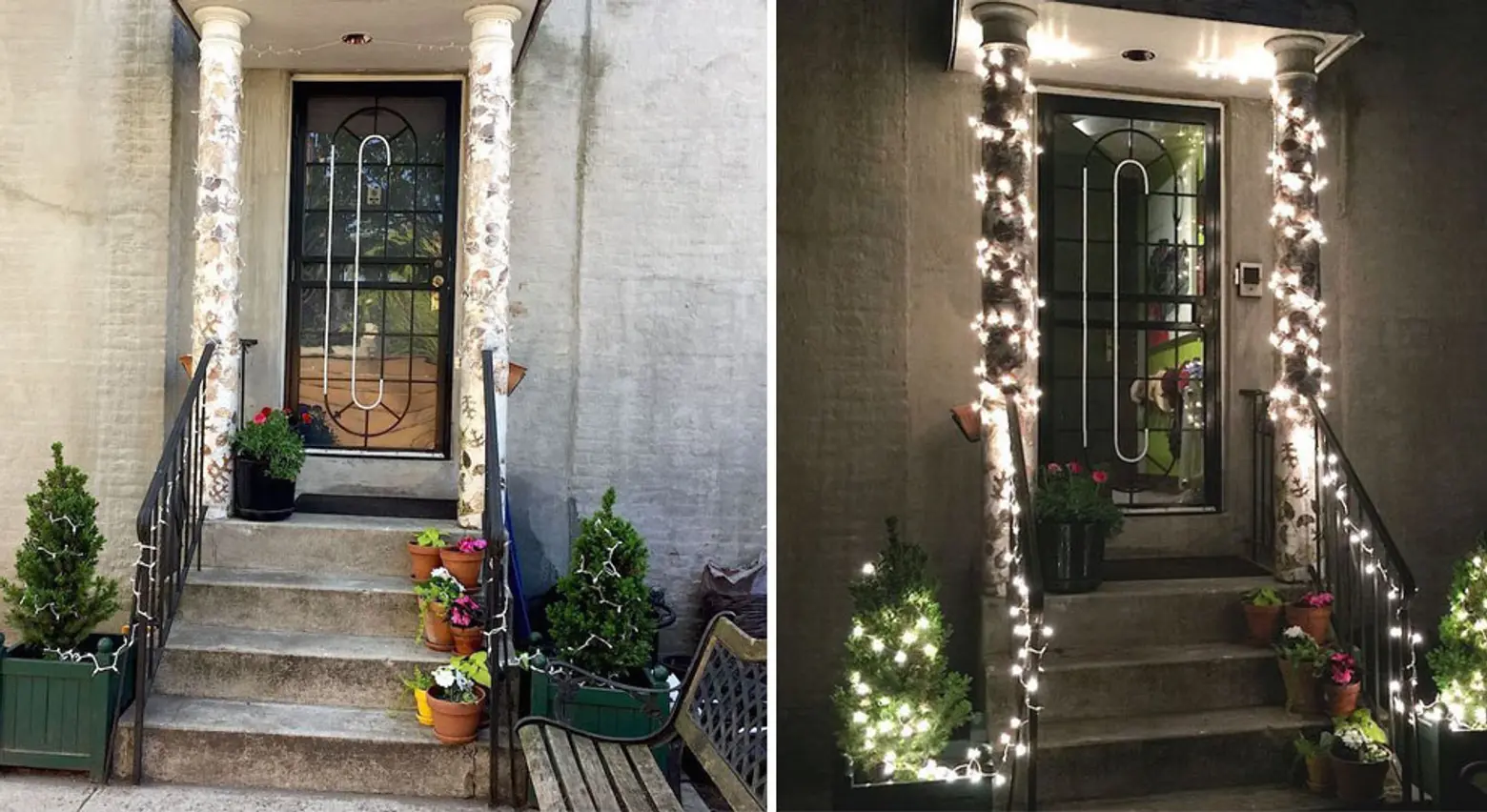 [Listing: 38A Windsor Place  by Deborah Rieders and Sarah Shuken of The Corcoran Group ]
[Listing: 110 Clinton Avenue #1C by James Crow and Sue Wolfe of The Corcoran Group] – [via CityRealty]
RELATED:
All images courtesy of The Corcoran Group.