Sunny Williamsburg Loft Has Views for Days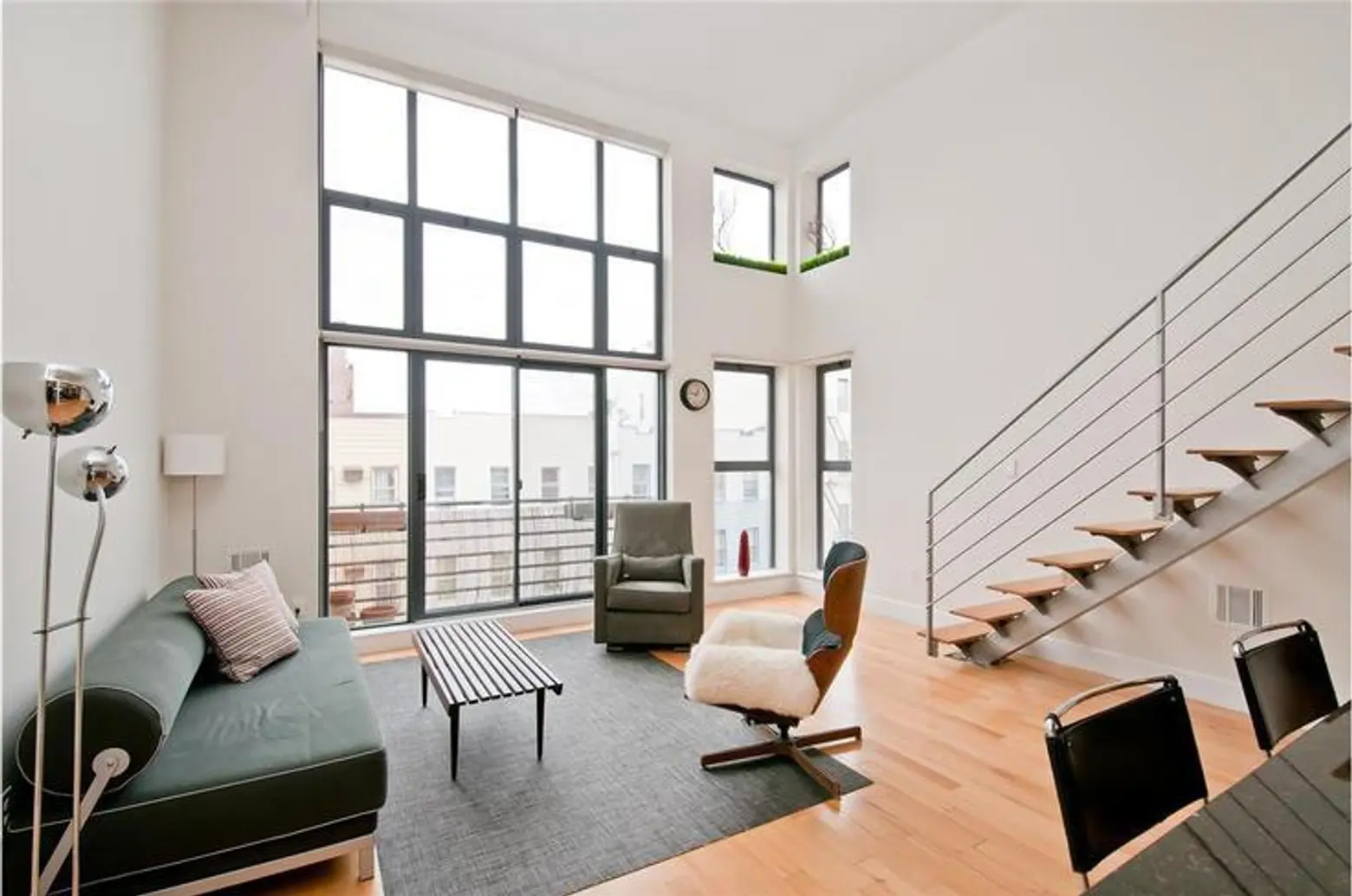 There's no doubt this apartment knows what its best asset is: it's her eyes. The two-story unit features a wall of windows offering amazing views and flooding the sizable living room with light. 52 Ten Eyck Street #3B has a Swedish feel with its Nordic minimalist design. The kitchen marries stainless, wood and granite in a sleek and modern way, and it includes a dishwasher, a luxury a true New Yorker appreciates. And speaking of New York luxuries, this 1,100-square-foot, 2BR/2BA pad comes equipped with a washer and dryer, so you can put those quarters away. The main level also has a spacious master bedroom with a giant window boasting southern vistas and legroom for a large bed and furniture.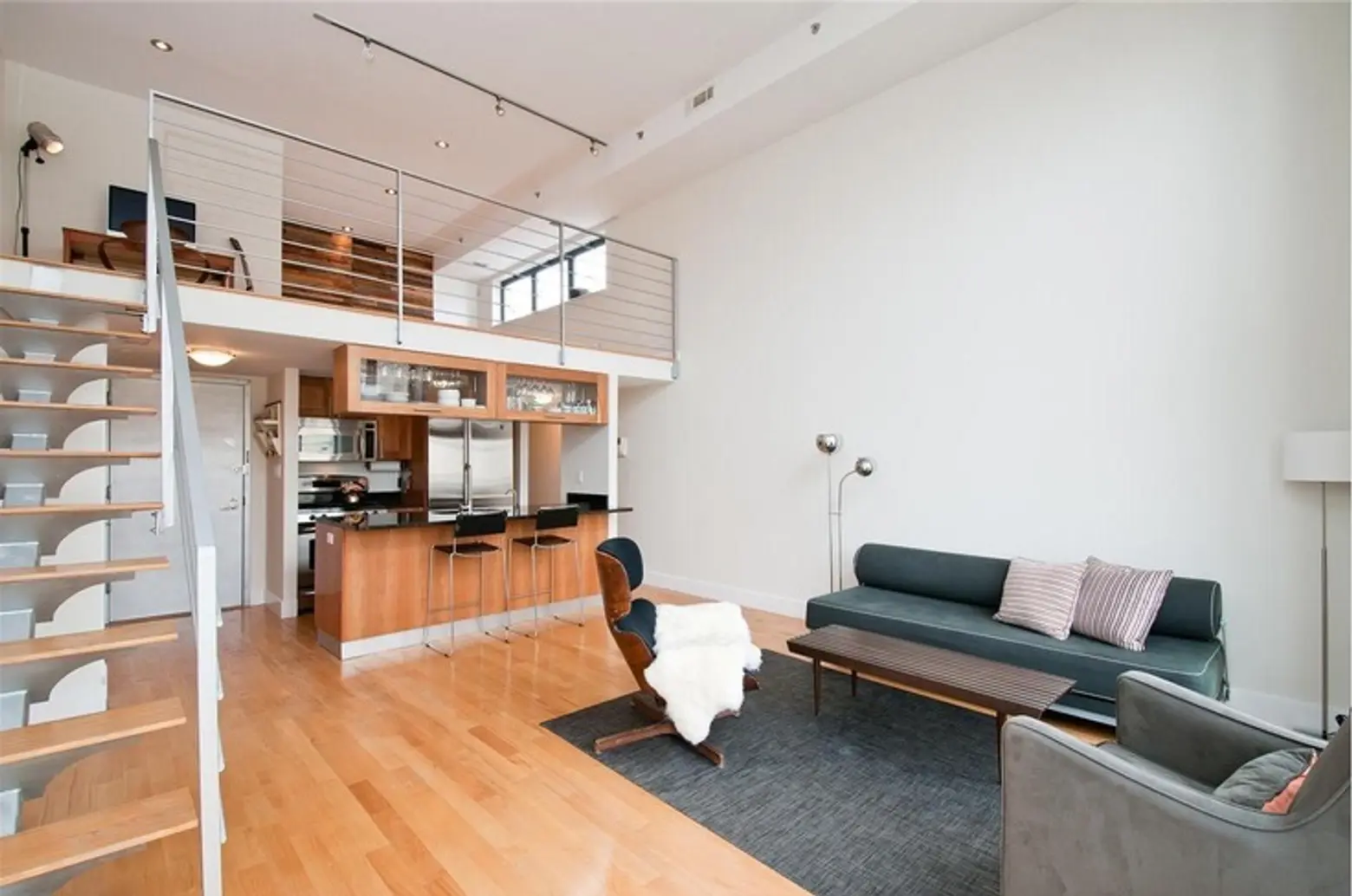 Right up the hollow stairs that separate the young and adventurous from the settled and parental, there's a lofted second room, that can be used as a guest bedroom, den, or DJ booth; the point being that the possibilities are endless. You definitely won't need to use it as an office because a designated office space has already been provided.
Okay, we have a confession to make. The apartment's eyes are a great asset, but they don't offer the best view of the house. She left that up to the 300-square-foot private roof deck with a grill and city panoramas. So invite your friends over, throw some shrimp on the barbie and debate over which is better, the wall of windows or the spacious outdoor living space. Life's full of tough choices.
This incredible apartment is on the market for $3,750 a month and Douglas Elliman's Scott Rubin is ready to show her off.
[Listing: 52 Eyck Street #3B by Douglas Elliman]
[via CityRealty]