Stunning 19th Century Washington Heights Townhouse Sells for $2.2 Million
Society pianist Peter Mintun, has just sold his stunning Washington Heights townhouse to Columbia Artists Music mogul Jean-Jacques Cesbron and his wife, for $2.2 million.
The beautiful four-story, 5BR/3BA  home was designed by Henri Fouchaux and constructed in 1896. Located at 436 West 162 Street in the Jumel Terrace Historic District, it is considered one of the best preserved buildings of its type. Original wood and details like speaking tubes, skylights, pocket doors, a working dumb waiter, and seven tiled fireplaces are just some of the incredible features that can be found within. The home has even appeared in the scenes of several movies and documentaries, and is often highlighted on neighborhood tours.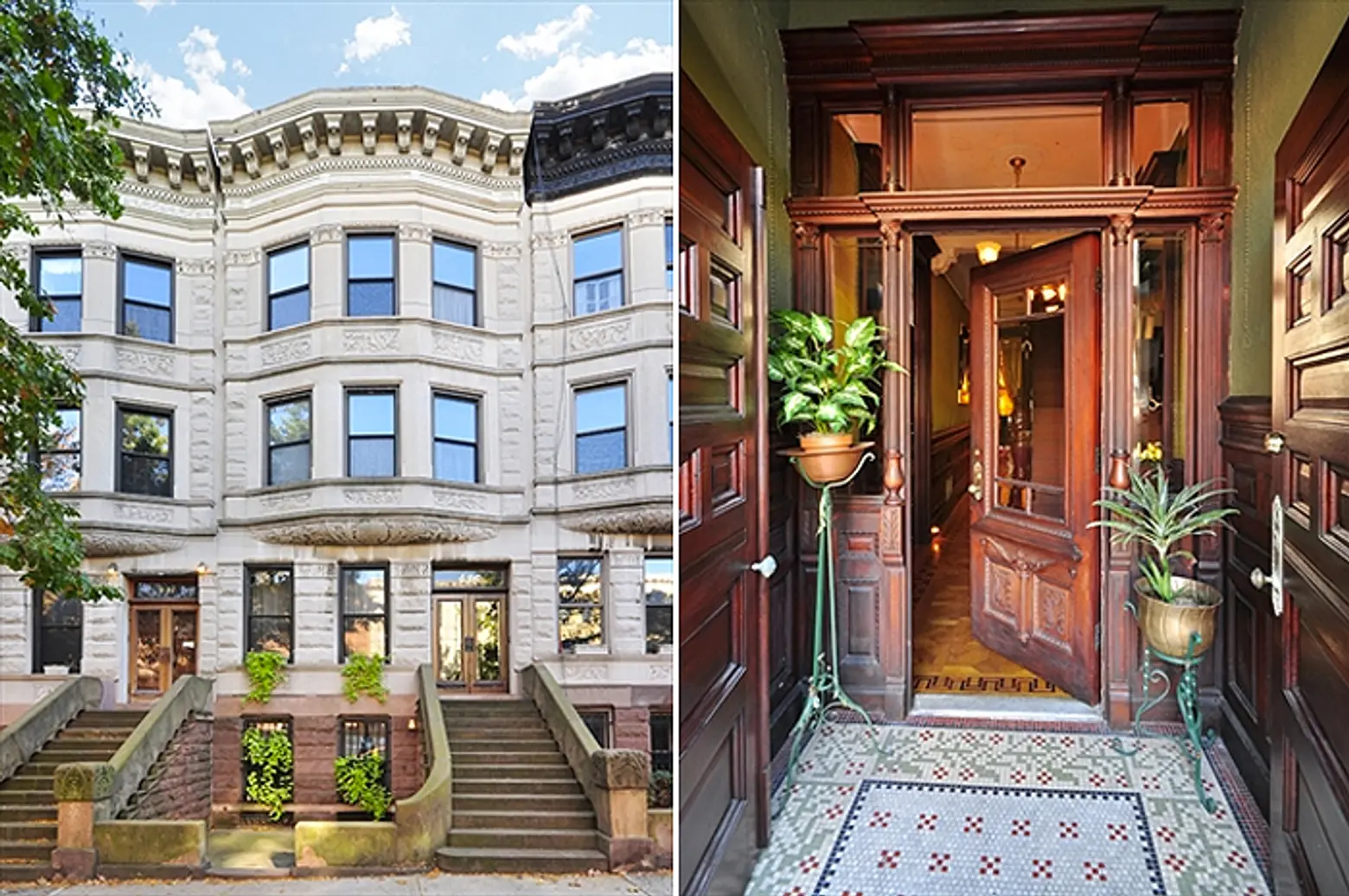 The townhouse sits along a gorgeous tree-tree lined street in the company of numerous historic buildings. The home has only had four owners since being constructed in the late 1800s, and their diligence and love for the residence are visible in the well-preserved facade and impeccable interiors.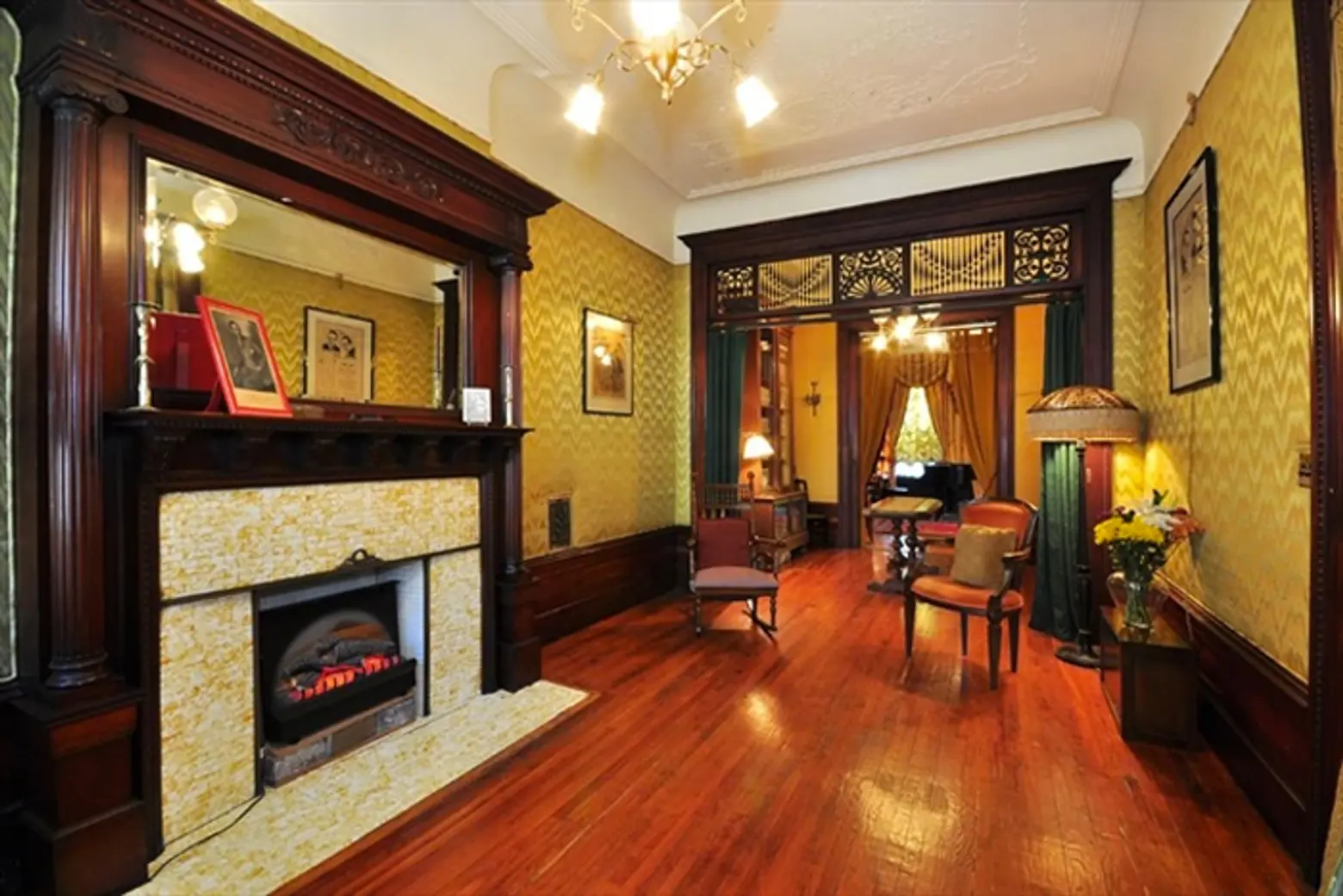 The level of woodworking and craftsmanship throughout the home is a rare sight seen today. The lofty 12-foot ceilings only emphasize these features, allowing light to permeate the space and highlight the beautiful details of each room. Above, you can see one of the seven tiled fireplaces.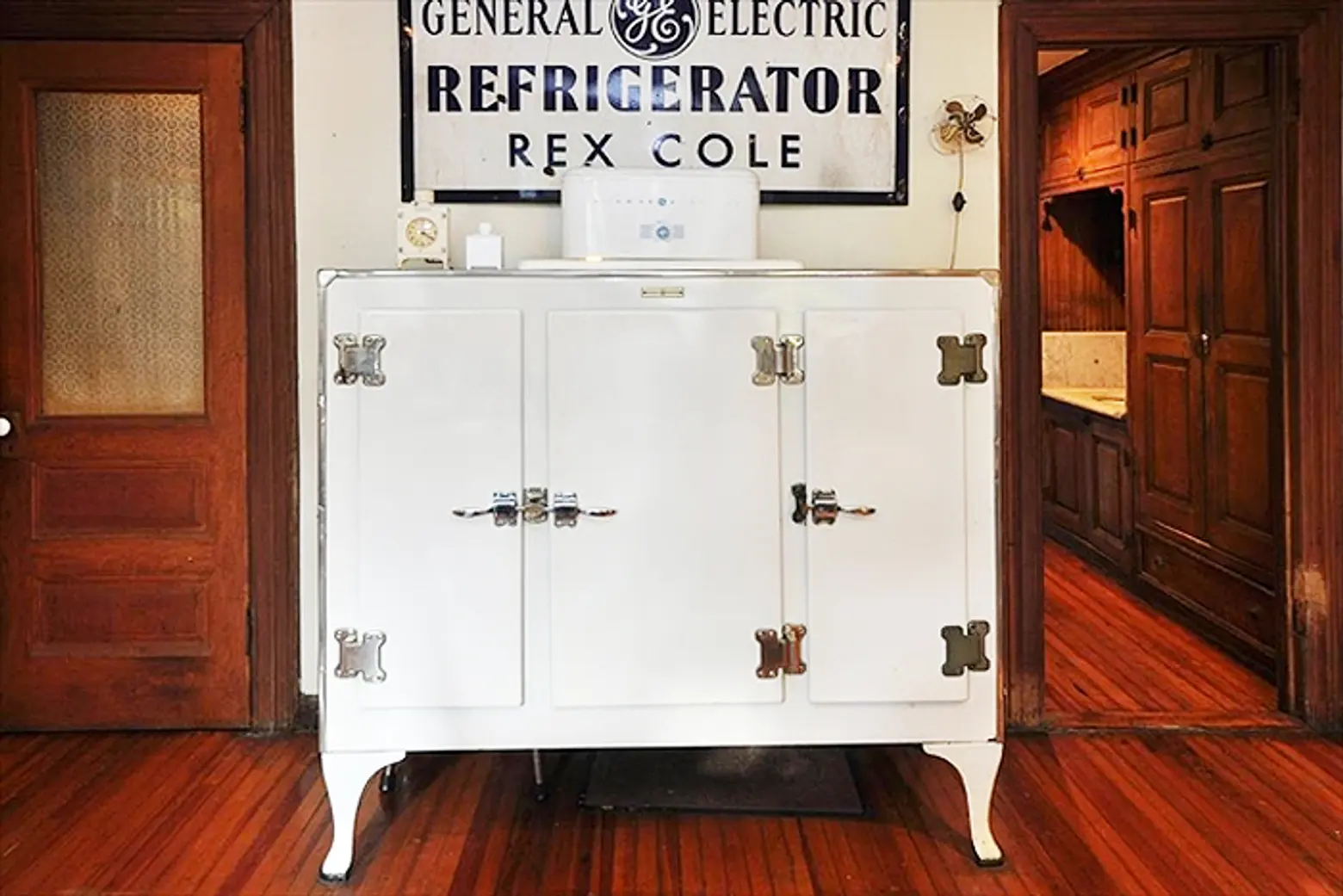 This original GE electric fridge is just another example of the many treasures contained within.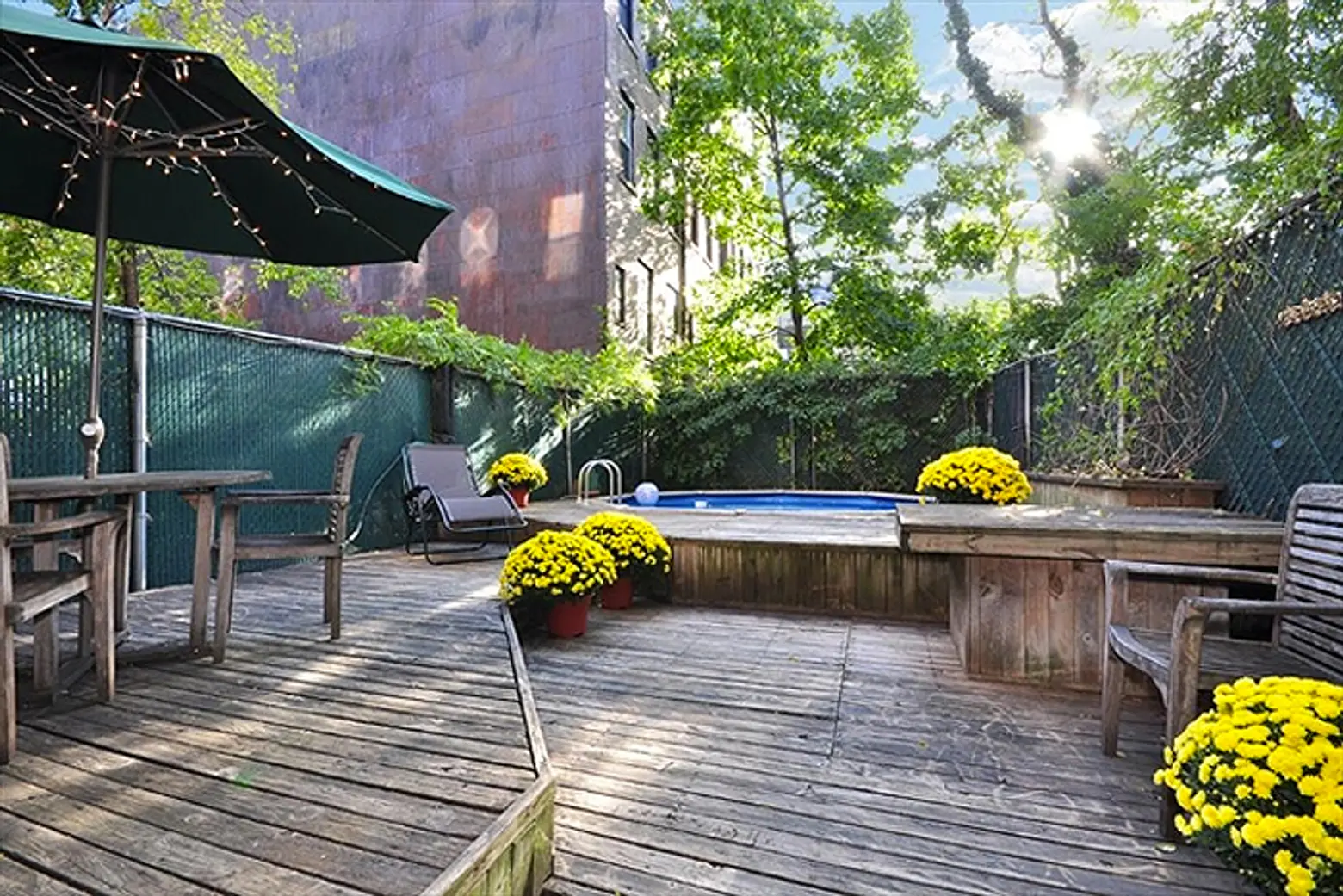 The yard features a cozy deck and a raised pool — perfect for lounging and relaxing on warm summer days.
Want to delve a bit deeper? Click through our gallery for more images.
Images via Cocoran