Stuff You Should Know: How Eminent Domain Works
The Atlantic Yards (now known as Pacific Park) in Brooklyn where eminent domain was used to take property. Image via Atlantic Yards Report
It has been called the most coercive public policy after the draft. It has also been said that without it, construction in major cities would come to a shuddering stop. What is this powerful, controversial tool? Can both statements be true?
Eminent domain is the policy by which a governmental agency can acquire or "take" property from an owner unwilling to sell in order to build something else there, and it has been around for centuries. Some say it derives from the medieval concept of the divine right of kings, empowered by God the Almighty to be sovereign over all. And by inference, that includes the land, which individual owners occupy and trade at the king's sufferance. When he wants it back, it is his right to take it. So under eminent domain, all land theoretically belongs to the state, which can assume control at any time.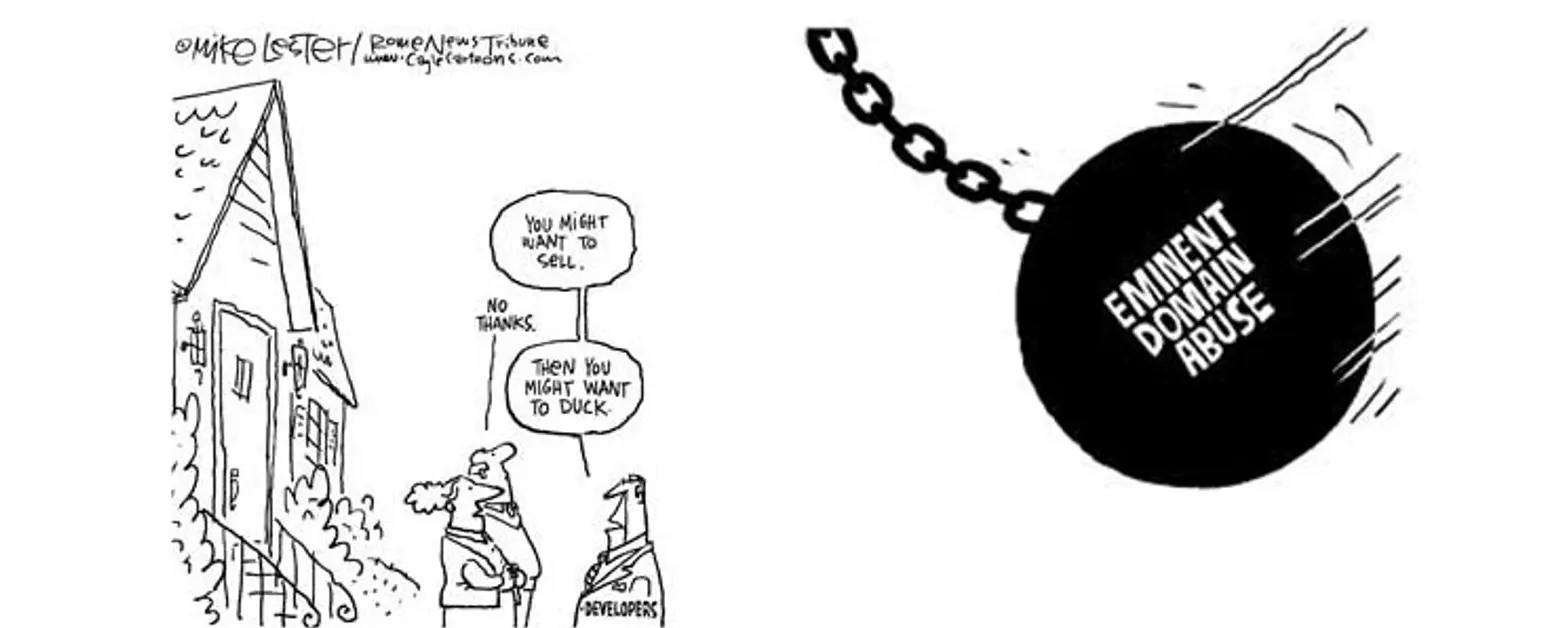 What the Law Says
The Takings Clause of the Fifth Amendment to the U.S. Constitution says, in part, "…private property [shall not] be taken for public use, without just compensation;" and the Due Process Clause of the Fourteenth Amendment both allows and limits the power of eminent domain. The Fourteenth Amendment extends that power to individual states and local governments.
The pivotal phrase is "for public use." Widening a highway is obviously a public use. So is a public school. Giving up your property for just compensation so children can go to school is not too hard to swallow. Courts have consistently tended to rule in favor of those using eminent domain for the greater good of the public. Where all this gets chewy is when the use is not so clearly public, where money is to be made from the acquisition, where, in a word, eminent domain is used for economic development and a specific project may be seen as for the greater good of its investors.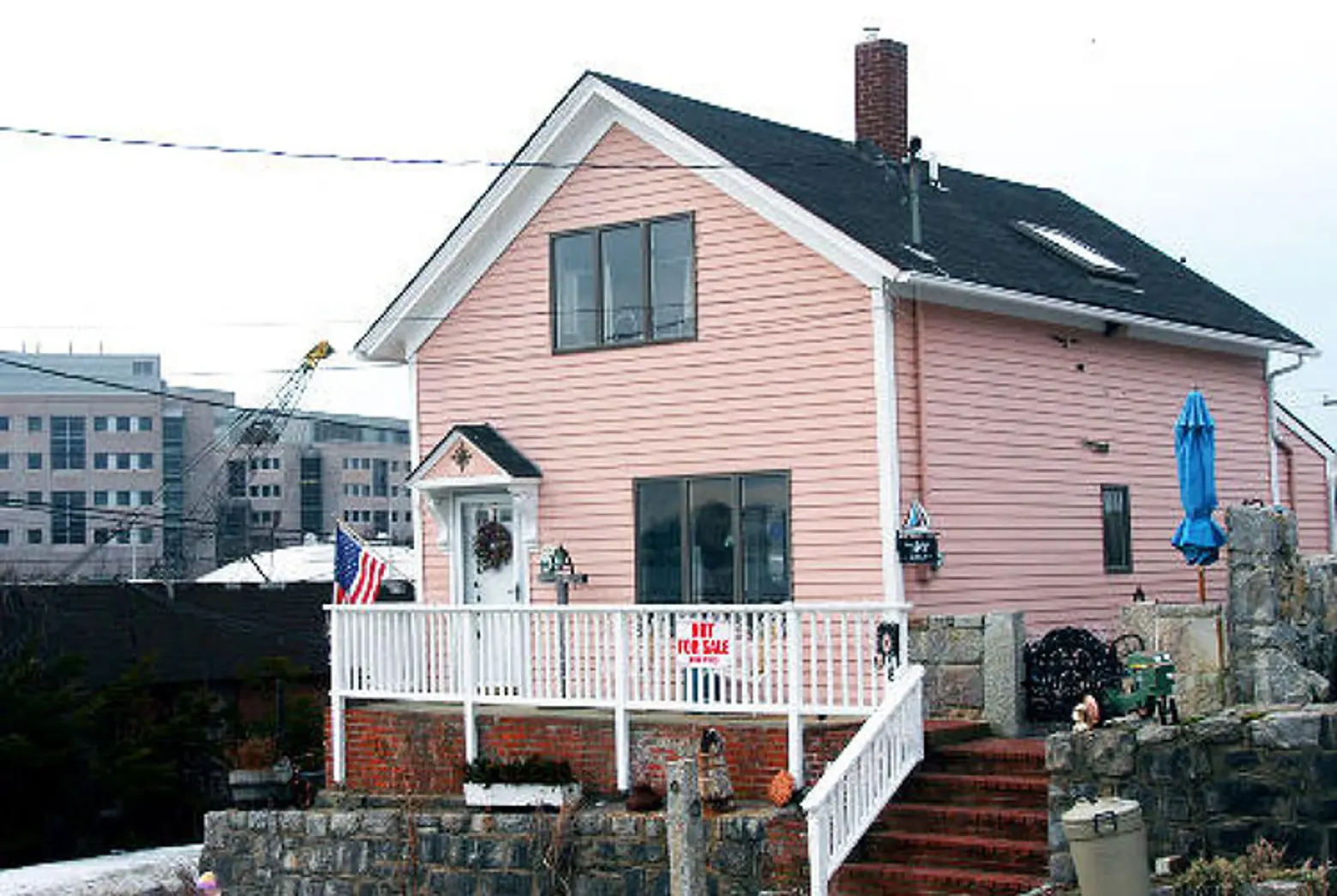 The home at the center of the 2005 Kelo v. City of New London case. Image via NY Daily News
In the famous 2005 Kelo v. City of New London case, the United States Supreme Court decided that the city of New London, CT, could seize private houses by eminent domain and grant them to a developer so the pharmaceutical company Pfizer could build a plant on the land.
Property owners in New London, led by Susette Kelo, argued that economic development, which had been the justification for the seizing, did not qualify as a "public use." The Connecticut State Supreme Court said that it did, by virtue of creating jobs, increasing the tax base and revitalizing an area. When the case was heard by the United States Supreme Court, Justice John Paul Stevens wrote in the majority opinion that economic development was a long-honored, justified activity of local governments and upheld the lower court's finding.
He added, however, that nothing prevented states and local governments from writing more restrictive legislation.
A scant week after Justice Stevens said that, the United States House of Representatives drafted a bill disallowing the Federal use of eminent domain for economic development—or any federal funds to be used on a site taken by a state or local government for that reason or to increase tax revenue. Five months later the House passed it.
It was not passed by the Senate. The bill has been reintroduced virtually every year since then and still has not been approved by the Senate, so eminent domain for economic development is still legal under federal law.
Taking Justice Stevens's hint, 44 states have passed laws restricting it. New York has not.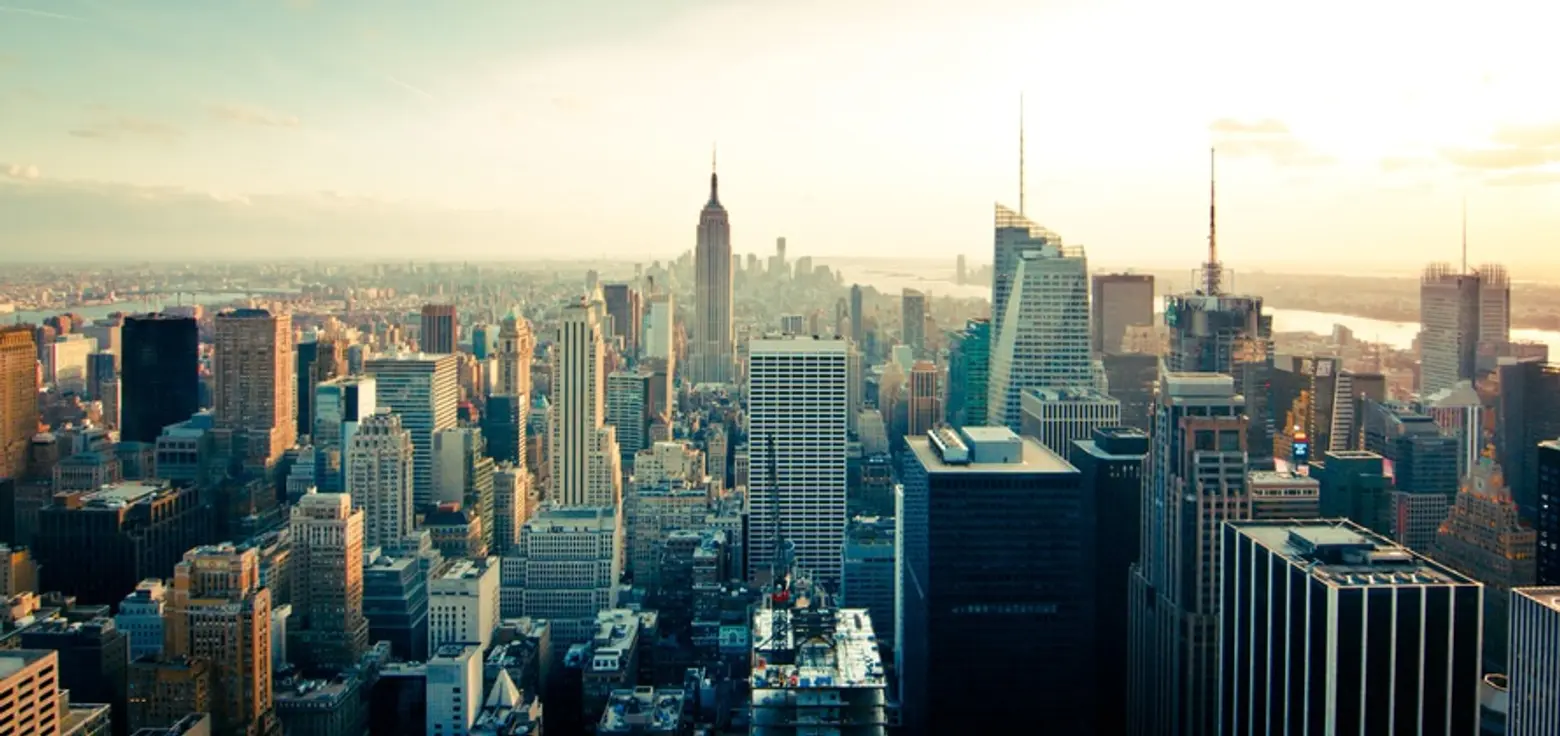 Eminent Domain in New York
Although eminent domain is not restricted in New York, there are laws governing the process; they're called Eminent Domain Procedure Law—EDPL. According to a fact sheet put out by Attorney General Eric T. Schneiderman, it may be employed for "a road or public park, or to provide housing for disadvantaged persons," and it takes place after a planning, engineering and design phase determines what property is needed and where. The condemner, which is what the receiver of the property is called, has to hold a public hearing to describe the project and its impact on the environment and residents. The public may respond then or later, and within 90 days the condemner has to make a public announcement in a local paper and send a summary of it to each property owner affected. Within 30 days, property owners can file appeals in the appellate division of the state supreme court in their counties, which will determine whether the procedure has been consistent with the law and whether a public use or benefit is being served.
New York State law, like the federal one, requires "just compensation" to be paid to the property owner. That's the fair market value determined by an assessment of various features of the property and the prices paid for similar ones, but it may not be an amount agreeable to the property owner. If he brings a lawsuit, though, he could lose and have to accept a price less than the original offer, which has happened.
In the case of the proposed Port Authority Bus Terminal, litigation seems probable. Right now, the terminal occupies land on the blocks between 40th and 42nd Streets and 8th and 9th Avenues in Manhattan; most plans envision using property west of the station, on 9th Avenue between 39th and 41st Streets, closer to the Lincoln Tunnel exits. Planning is preliminary at this point—a design competition is underway with a decision expected in the fall—and so far all the Port Authority has said is that it already owns some of the property west of the terminal and intends to use eminent domain there in as limited way as possible. Property owners are promising a fight.
Michelle de la Uz, a former member of the New York City Planning Commission and now executive director of Fifth Avenue Committee, Inc. said in an interview that government always tries to use eminent domain sparingly, and everyone seems to agree. It is too controversial. "But as the population increases," she said, "the scarcity of land offers fewer options for governments. For instance, if an area is 95 percent developed and suddenly you need a school, what do you do? We may see an increase in eminent domain because of instances like that." Or the instance of a new bus terminal.
Public use versus economic development—sometimes it's hard to separate the two. Broadly speaking, under the "public use" doctrine the government is empowered to take anything, even a new building. Under "economic development" it seems that blight is a consideration. But again, often the two are mixed.
Read the rest of this story at CityRealty >>
RELATED: