Soho loft from first 'Real World' season is back on the market for $6.8M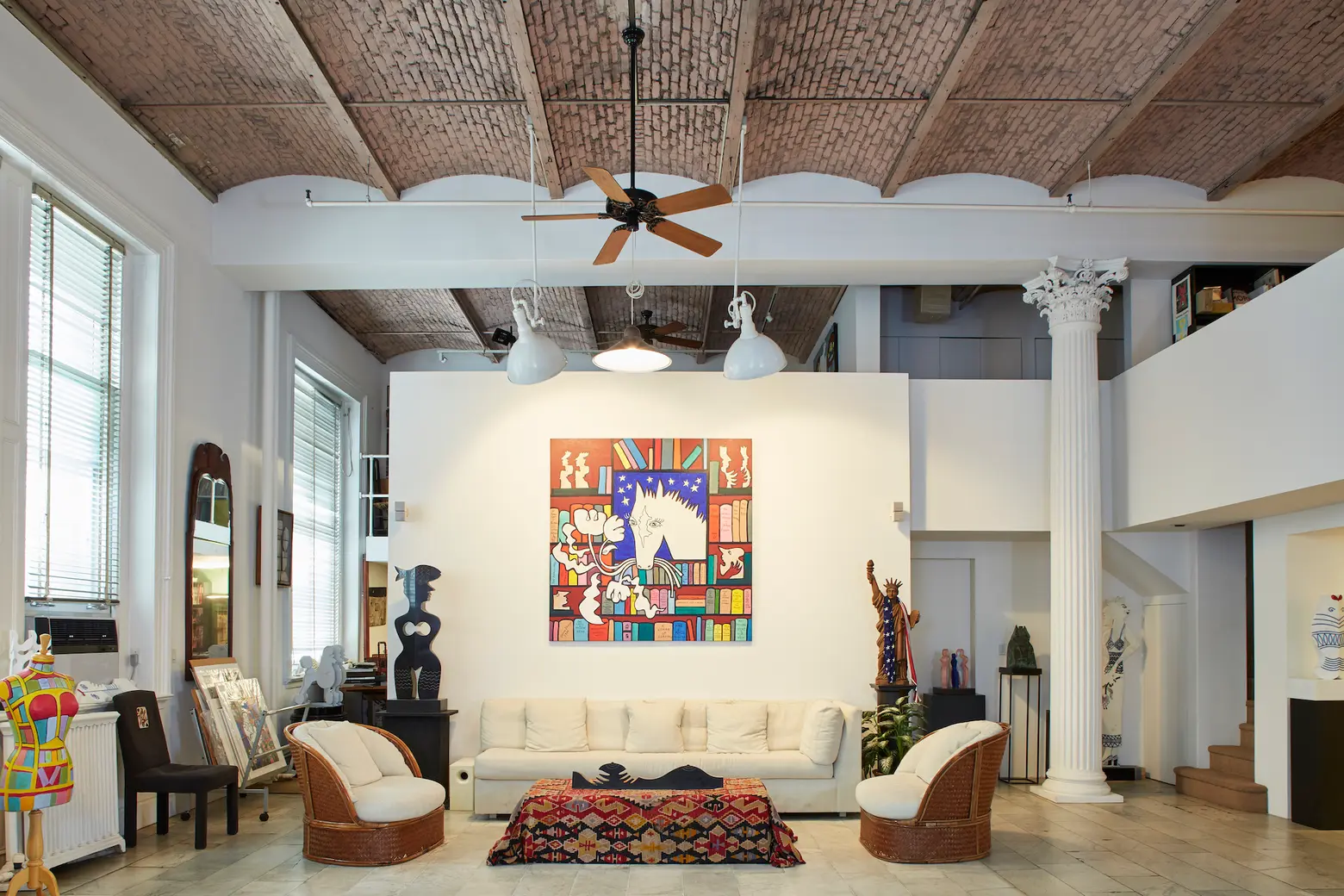 Listing images courtesy of Brown Harris Stevens
This iconic Soho loft at 565 Broadway comes with a storied past and a newly reduced price: $6.8 million. Located on the corner of Prince Street and Broadway, the building was originally designed by John Kellum as the headquarters of Ball, Black & Co, the top 19th-century jeweler before Tiffany's. In 1992, the loft was the inaugural setting for MTV's first season of "The Real World." A few years later in 1995, sculptor Edwina Sandys—the granddaughter of Sir Winston Churchill—bought the duplex with her husband, architect Richard Kaplan, for $950,000, according to the New York Post. Originally listed in 2013 for $10.95 million, it's been on and off the market since.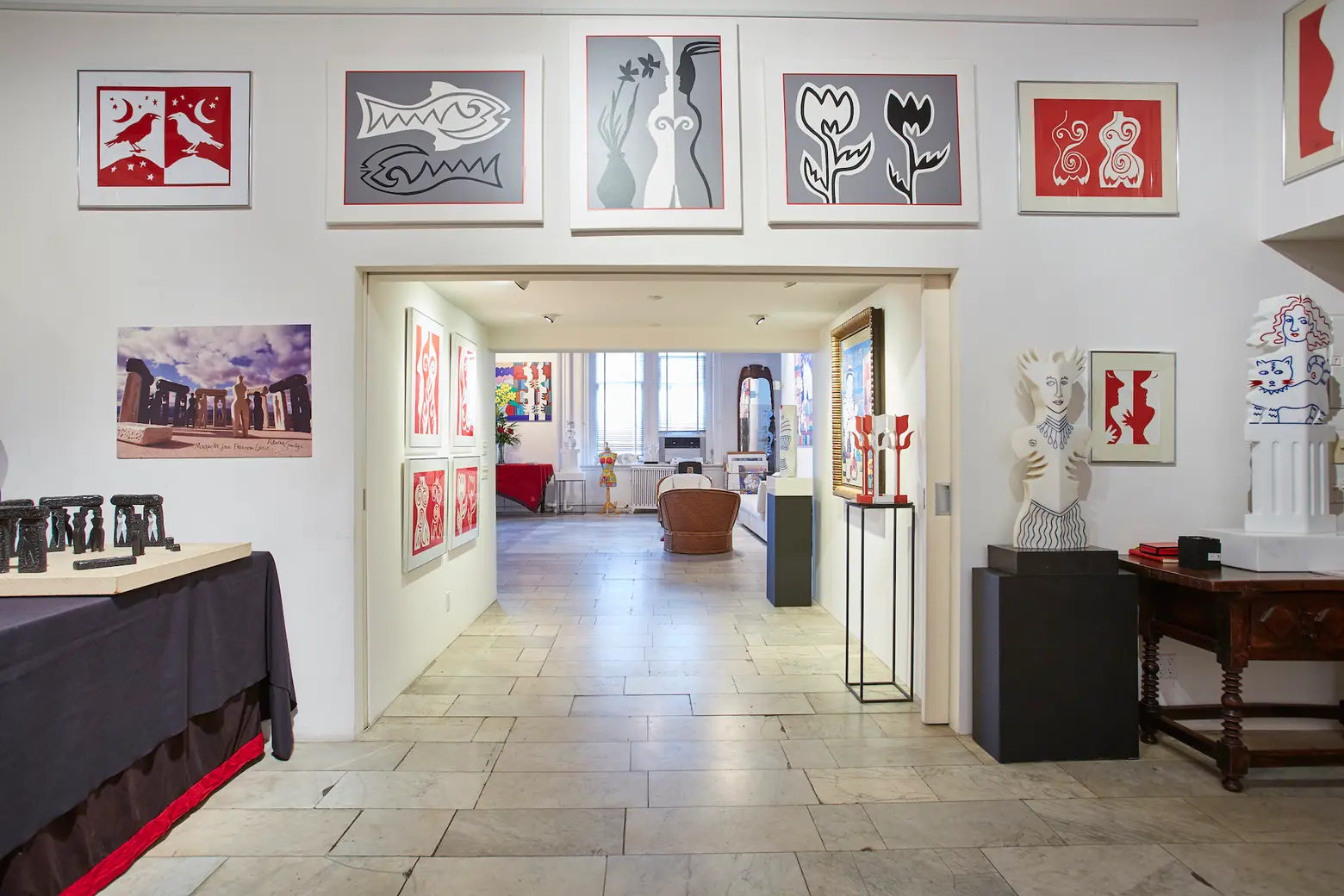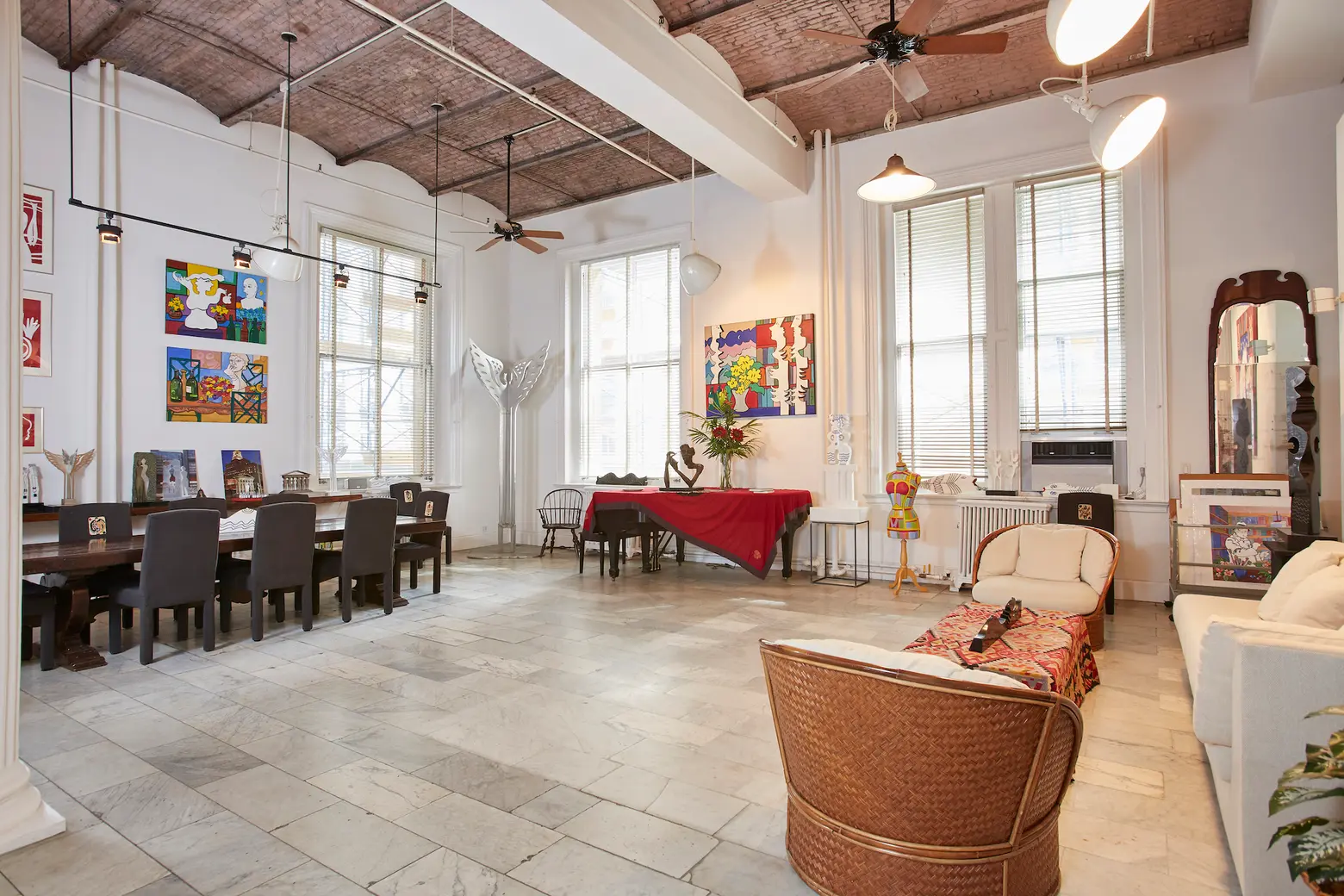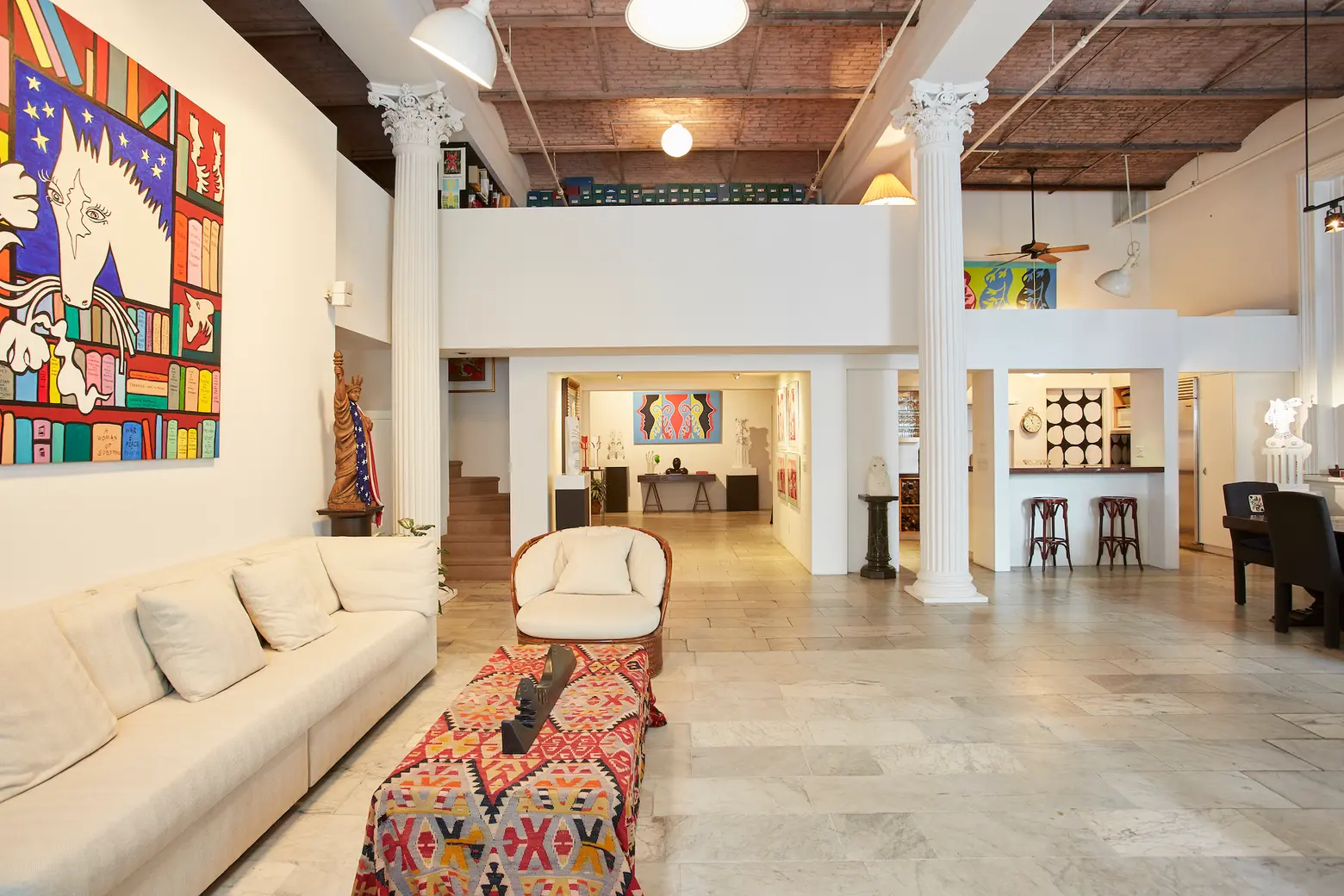 The historic architecture found inside the sprawling four-bedroom spurred Philip Johnson to call it "the most beautiful loft in Soho." Sandys and Kaplan renovated when they moved in and one of the key things they did was remove the spiral staircase that connected the two levels on "The Real World" and expose the 17-foot barrel-vaulted brick ceilings. Carrara marble floors run throughout, and there are six cast-iron Corinthian columns, 12-foot windows, and plenty of wall space for any art collection.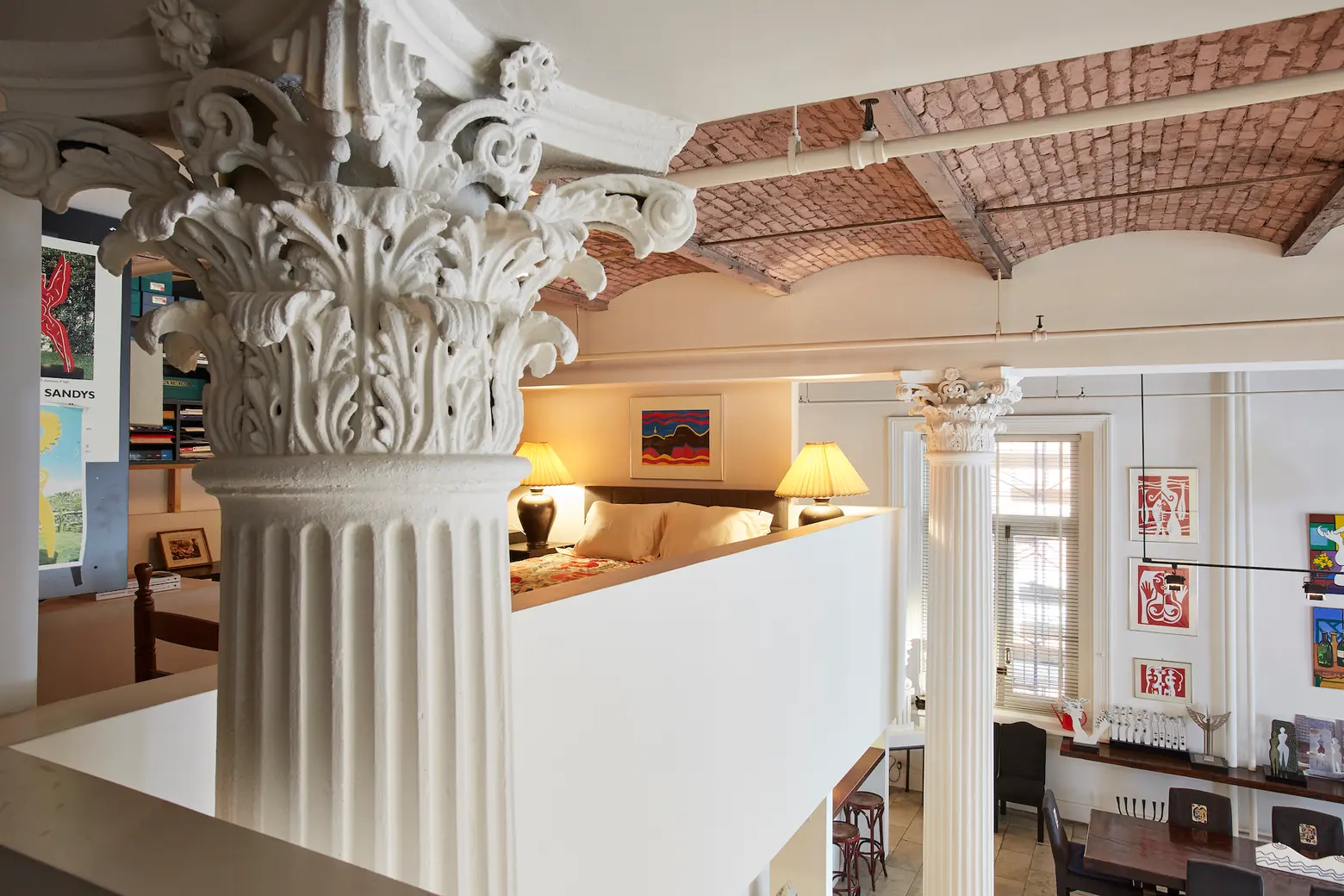 The unit spans approximately 6500 square feet, with 5000 feet on the main level and 1,500 on the second floor. A keyed elevator brings you right into an entrance vestibule leading to the Great Room in the Northeast corner and an adjacent library. The master bedroom is on this level, as is a large, sun-drenched studio. There are three additional bedrooms—with the opportunity to create a fourth—on the upper level.
Located in the heart of Soho, the Prince Street R, W station is right next to the building's entrance.
[Listing: 565 Broadway, #2 by Richard Ziegelasch of Brown Harris Stevens]
[At CityRealty]
RELATED:
Listing images courtesy of Brown Harris Stevens