Sensory expert Kate McLean says NYC streets smell of garlic and tarmac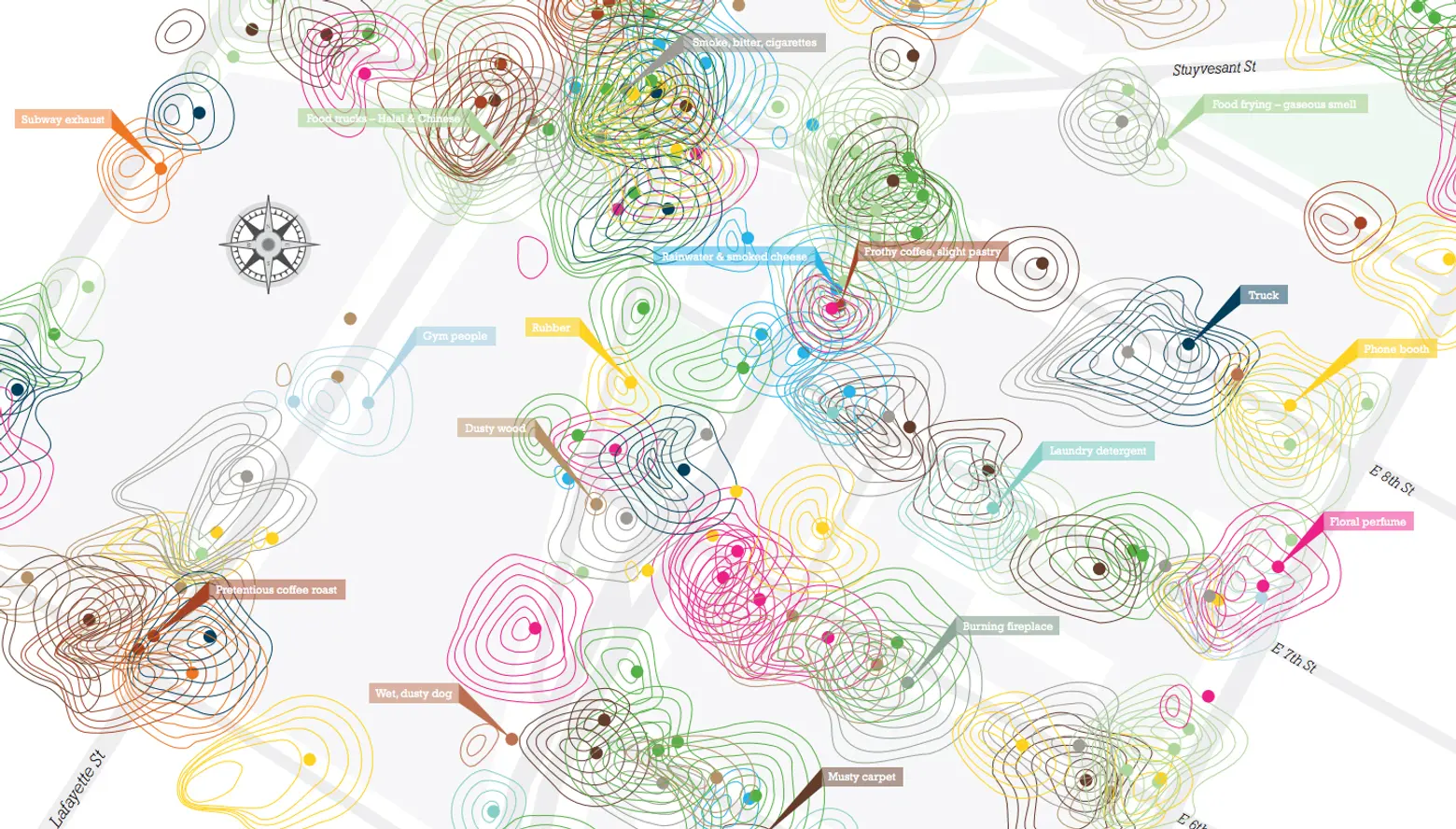 A snippet of McLean's Astor Place smell map
All the rain this weekend in New York City stunk. Do sunny days stink too? Kate McLean can give us the definitive answer. McLean, a Ph.D. candidate at the Royal College of Art in London, has created an extensive system of urban "smellscape" maps based on her olfactory research. For instance, after studying her Astor Place, pedestrians are much better off walking north and south on 2nd Avenue, which smells of floral perfume and grass, versus walking up and down Broadway, which is loaded with eau de subway exhaust.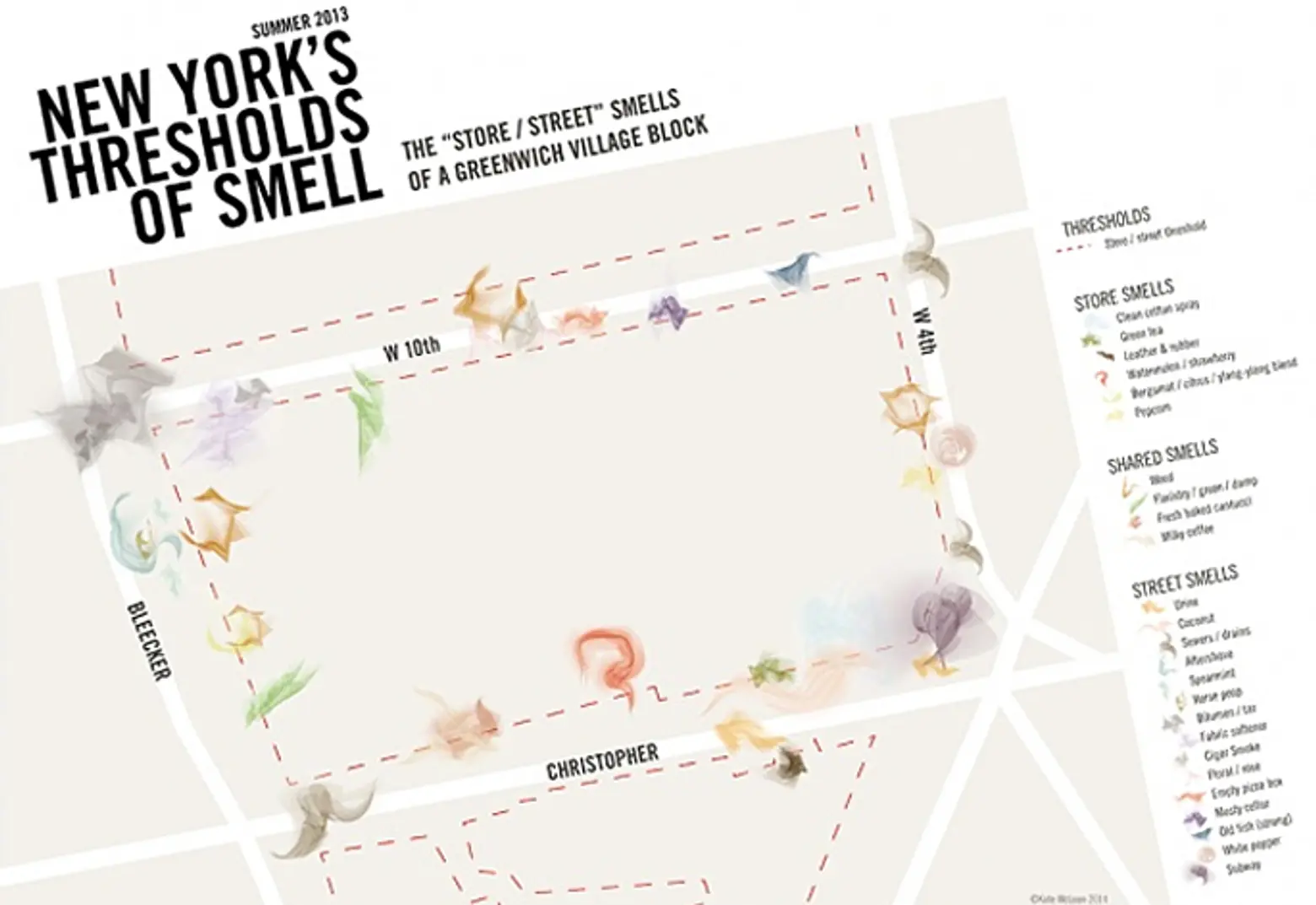 From Kate's 2013 Greenwich Village smell map
It turns out the NYC's smelliest blocks are on the Lower East Side, which smell of notes of dried fish, cabbage, car oil, air-conditioning, trash, orange peel, and 5-spice.
The first lesson McLean teaches is how to sniff rather than just breathe. McLean tells her participants, "We get about 10 percent of olfactory molecules hitting our olfactory receptors if we breathe, but we can double that if we sniff more deeply." According to Wikipedia, sniffing differs from breathing in three ways. First, sniffing is an intentional act, we will ourselves to sniff versus breathing which is unconscious. Second, we can change the amount of time we sniff. And third, we sniff through our noses, not our mouths.
McLean thinks New York City's most distinctive smells are its subway stations and pretzel stands. She told the New York Times that on hot, summer days, the streets smell like a mix of tarmac and garlic, "it's very, very New York. It's healthy living alongside the traffic alongside the heat."
6sqft asked McLean a few specific questions about smells:
What is your favorite smell?
Resinous pine trees in the South of France, or my own garden shed.
What is your least favorite smell?
I don't really have one.
What is the most pleasant place you've ever smelled?
Anywhere in the wild – mountains are great, Yosemite is awesome.
What is the best smelling place in New York City?
Jackson Heights – it's a complete cacophony of smells that alludes to diversity and energy. It's seductive.
McLean is leading a "Central Park Smell Tour" through the Cooper Hewitt museum this Saturday. If you can't make one of McLean's smellwalks, she has a guide on how to conduct an individual smellwalk, or "smellfie" as she calls it. Clearly, we all need to do a smellfie of seductive Jackson Heights!
RELATED: