Former Bear Sterns Exec Richard Harriton's Belaire Penthouse Sells for $8.7 Million
White collar defense lawyer Thomas J. Kavaler and his wife Loretta Preska have just purchased Richard Harriton's Belaire Condominium penthouse, according to city records. The stunning apartment went on the market earlier this year, asking $9.2 million, but Harriton gave the couple a $500k discount, possibly after realizing that it never hurts to have a good defense lawyer on your side.
The full-floor condo boasts 3,650 square feet of interior space surrounded by 700 square feet of terraces, and a giant, life-sized mural of the cityscape carefully painted on the walls…. Oh wait, that's ACTUALLY the city??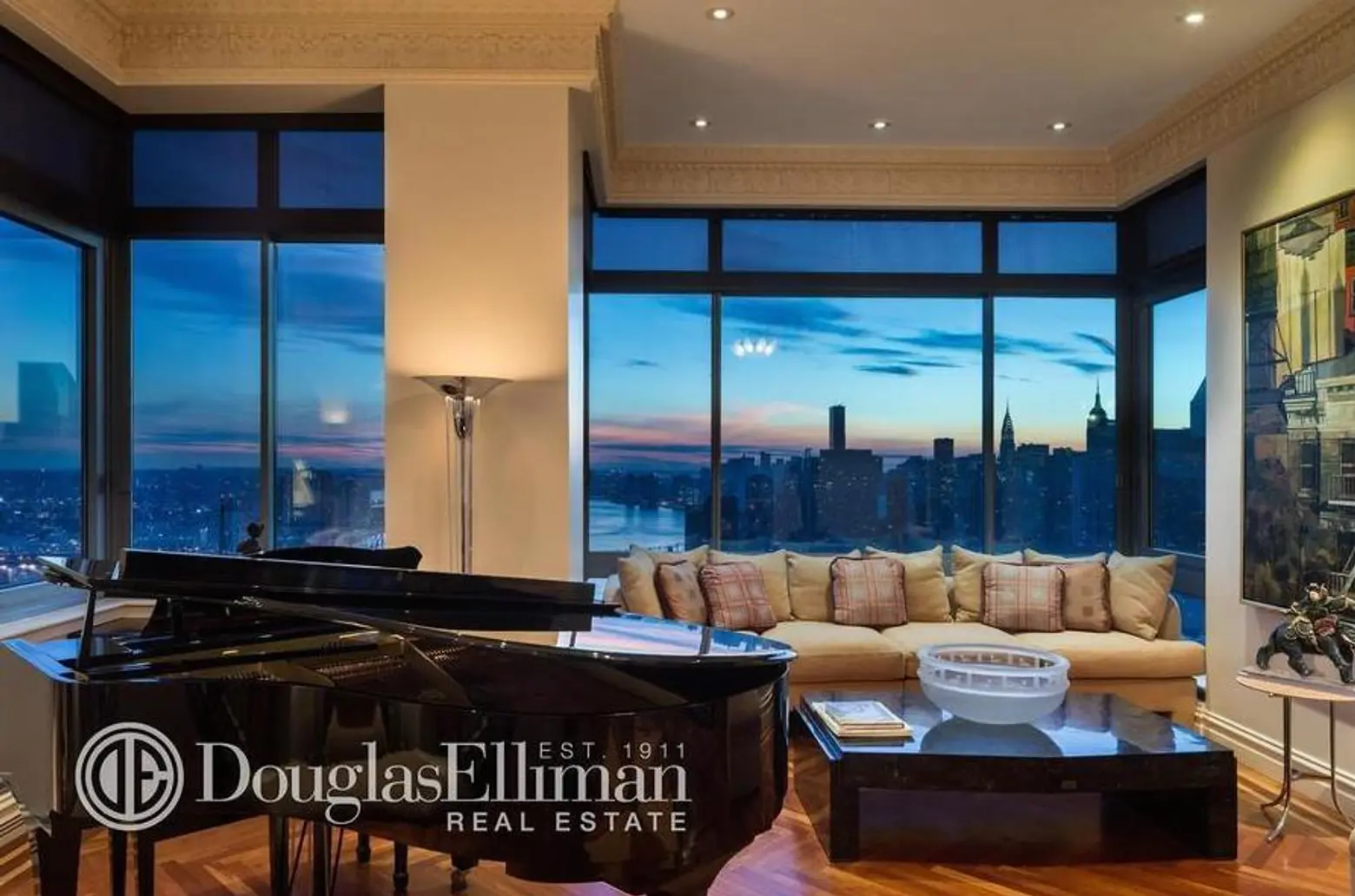 Yes, it appears that Mr. and Mrs. Kavaler will be entertaining friends with just a wall of glass separating them from some of the city's most iconic buildings. Or maybe they'll be playing piano while watching the sunset over Manhattan, or spilling coffee all over the floor while they lose themselves gazing at the southern views off the dining room. But let's say a wall of windows isn't enough to satisfy the Kavalers. They're lawyers. They want more. That's where those terraces come into play. Yes, there's a southern terrace off the dining room and a western terrace off the breakfast area, not to mention a private wrap terrace off the master. In fact, we're pretty sure if this penthouse became a person, it would be Oprah: "You get a terrace! And you get a terrace!"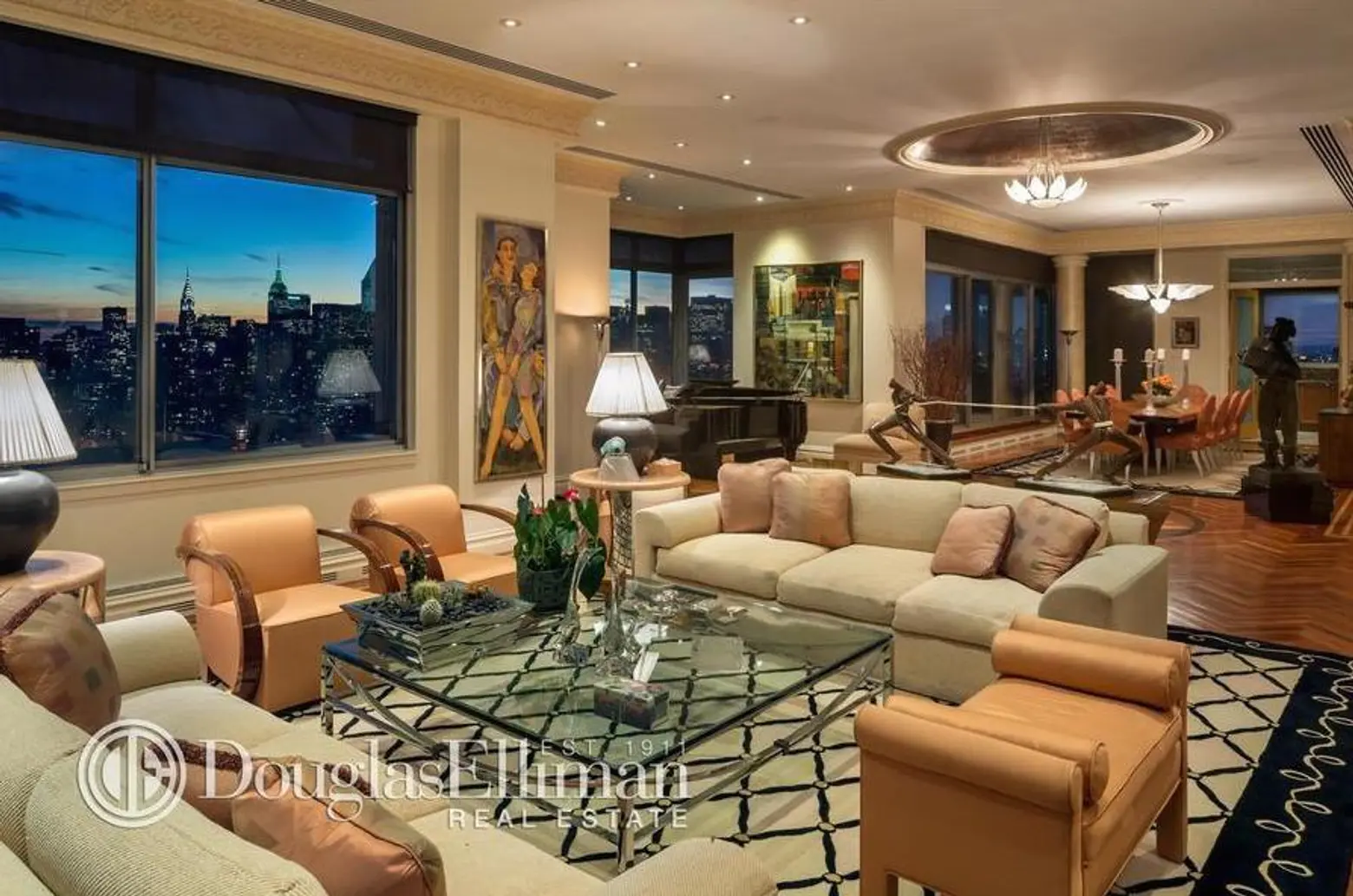 Back in the master, the Kavalers will never have to worry about stepping on each other's toes because there's plenty of space for everyone to stretch out with tons of closet space, two dressing rooms and two master baths.
Other perks this place has is a wood-burning fireplace, and a gorgeous chef's kitchen with top-of-the-line appliances, granite counters and a large pantry (because you know how we New Yorkers feel about storage). All of this in the luxurious, white-glove Belaire, which offers amenities like a health club, pool, and children's play room.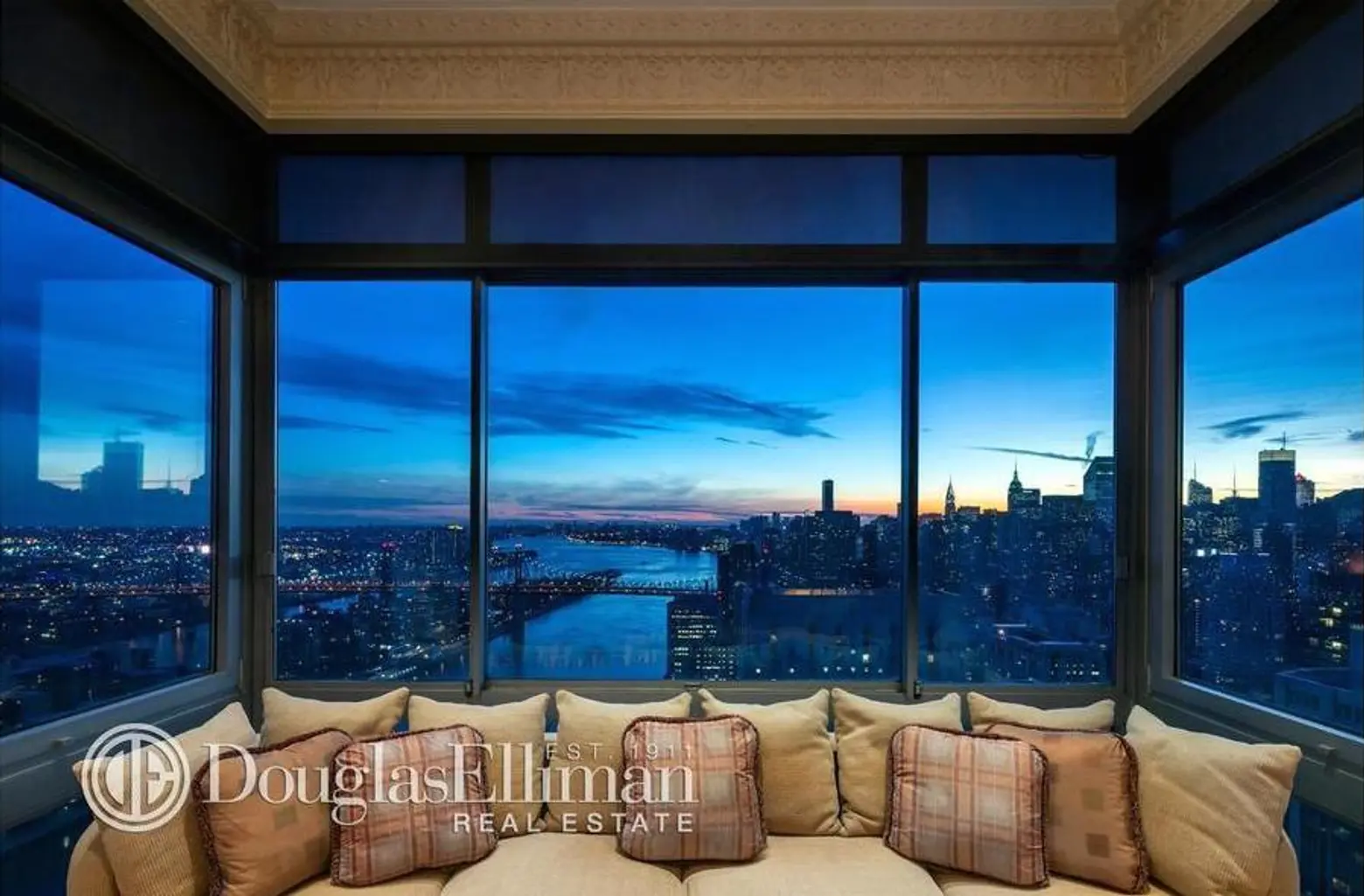 After looking at these striking photos of the space, we've come to the conclusion that the only downside to this apartment would be that if the Kavalers have a pet bird, Tweety might end up with a few concussions.
[Lisiting: 524 East 72nd Street PH3 by Douglas Elliman]
Photos courtesy of Douglas Elliman