Resolution 4: Architecture Brings Modernism to the Bronx Waterfront
Waterfront views and innovative architecture: San Francisco? Manhattan? Miami? How about the Bronx?
Residents of many Throgs Neck neighborhoods have happily traded off expansive living spaces and large backyards for the spectacular views of the Eastchester Bay and the bridge whose name the community bears. Though spaces can be a bit compact along the water, a challenging lot size didn't stop Resolution: 4 Architecture from creating a home whose beauty rivals that of its view.
Among the modest homes tucked neatly into small parcels along the waterfront, the Bronx Box stands out as a proud example of how infill housing is an innovative way to make the most of narrow lots in urban areas.
Replacing an older bungalow home, the two-module prefab house (one for the lower living space, the other for the bedroom area) provides ample living space with a large open kitchen, dining section, sun-filled living room, two bedrooms, and two bathrooms. Interior skylights integrated into the rooftop deck provide lighting for the bathrooms, and finishing touches such as bamboo and slate flooring, maple cabinets, and Caeserstone countertops create a warm and inviting environment from the moment you walk through the front door.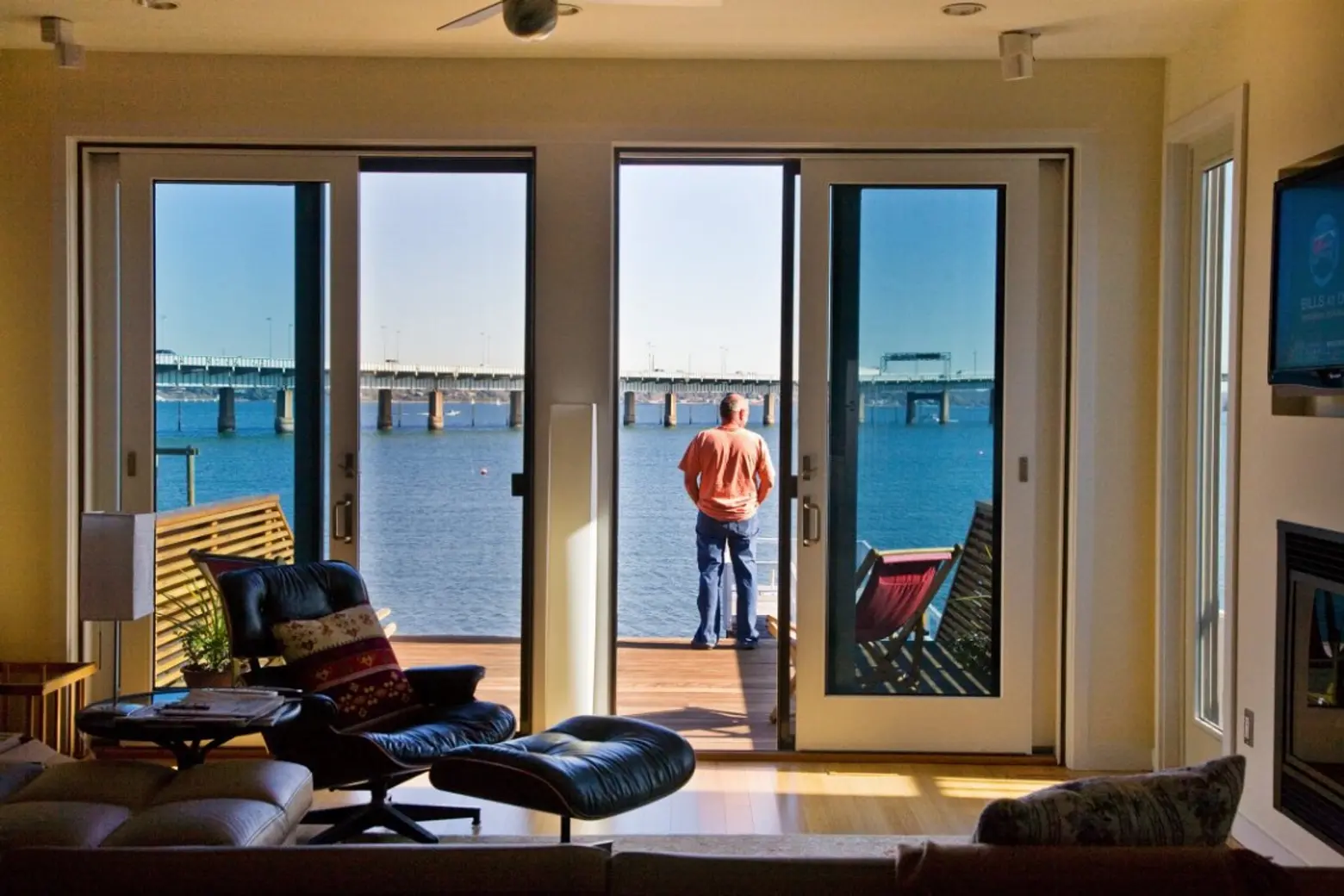 But perhaps the piece de resistance is the stunning outdoor space with its multiple levels of ipe wood decking, comfortable seating, beautiful plantings, and of course, a breathtaking view of the Throgs Neck Bridge and the Eastchester Bay.
Waterfront views and innovative architecture? Look no further than The Bronx Box.
Images courtesy of Resolution 4: Architecture