Renovated Grand Duplex Maisonette Provides Prewar Character with 21st Century Touch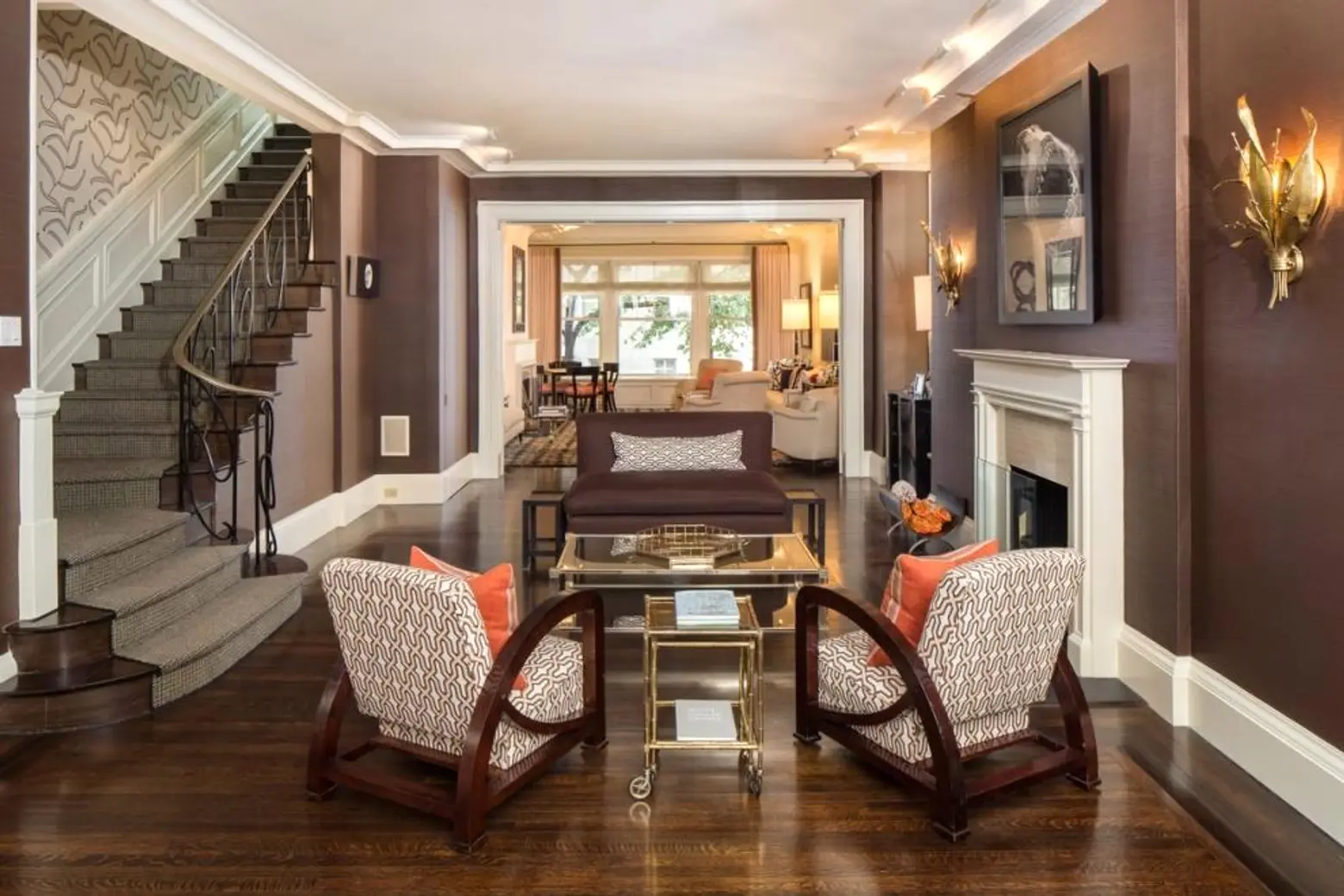 When you think of the Upper East Side, you can't help but imagine the old Edith Wharton novels and early 20th century "polite society". This $7,250,000 parlor apartment at 830 Park Avenue manages to embody that very spirit, while throwing in a bit of 21st century flair.
We're pretty sure Corcoran agents Heather Sargent, Sharon Baum and David Enloe take customers to this apartment when they're having the classic new- construction-vs-older-home-with-character argument. This renovated apartment doesn't just have character because it's over 100 years old. Rather, the building was designed by forward-thinking brother duo George and Edward Blum, who were known for their more radical style. And while this building might be considered one of their more conventional structures, this renovated grand duplex maisonette is in a league of its own.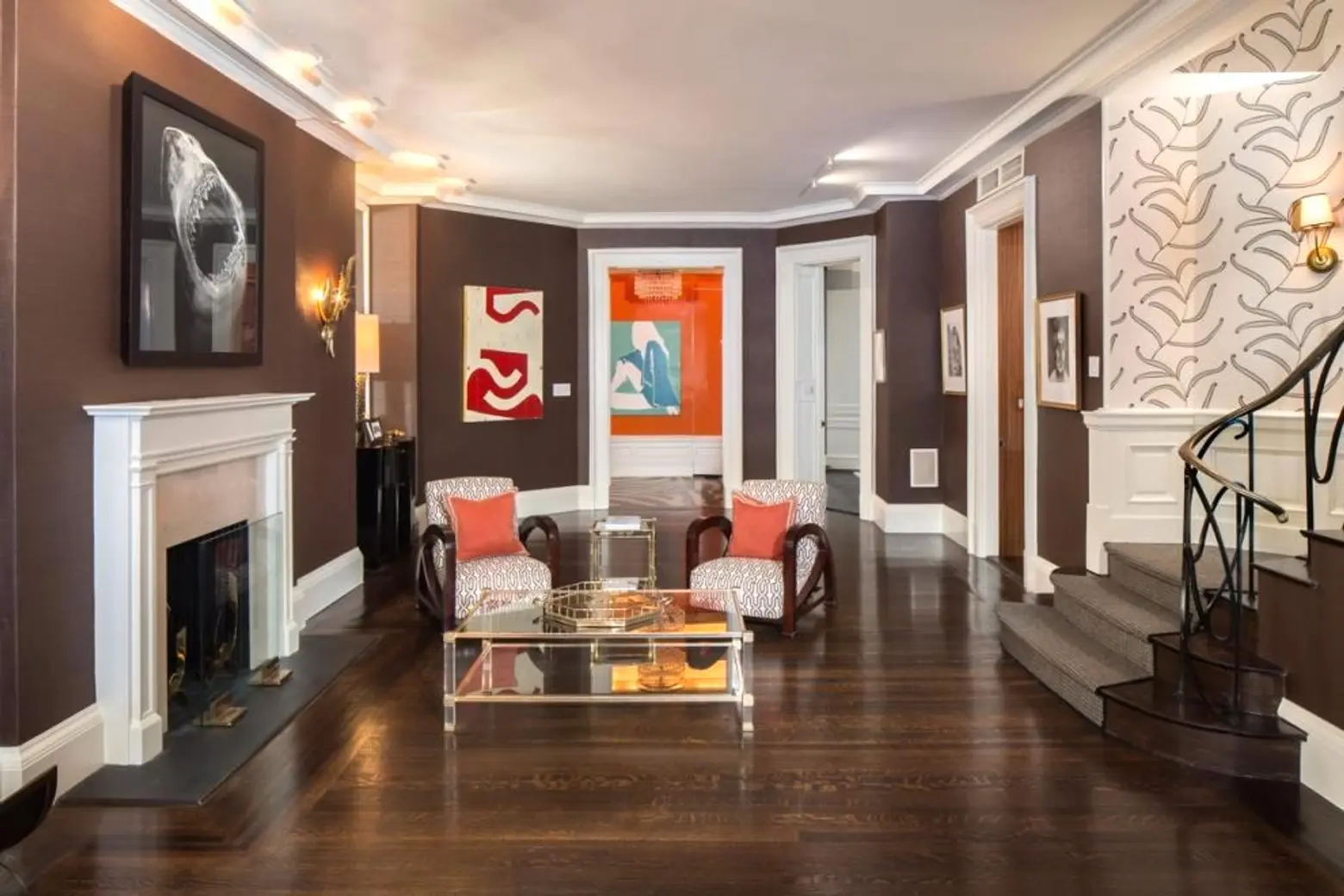 Mingling guests will love the 60-foot-long space created by the combined large front parlor with wood-burning fireplace, and the adjoining living room with decorative fireplace. And that's if they weren't already impressed by the sweeping staircase greeting them in the entry gallery. It seems that flow is this apartment's middle name, as each room seems to lead gracefully to the next. Sit in your high-backed, Louis XIV chair and read Chaucer in the library (or additional bedroom) with bathroom off the parlor. Then dine on roast duck with guests in the adjacent formal dining room, before enjoying the offerings of a wet bar in the windowed chef's kitchen. That's right, there's comfort for everyone in this opulent duplex with a staff room and second bath just off the kitchen.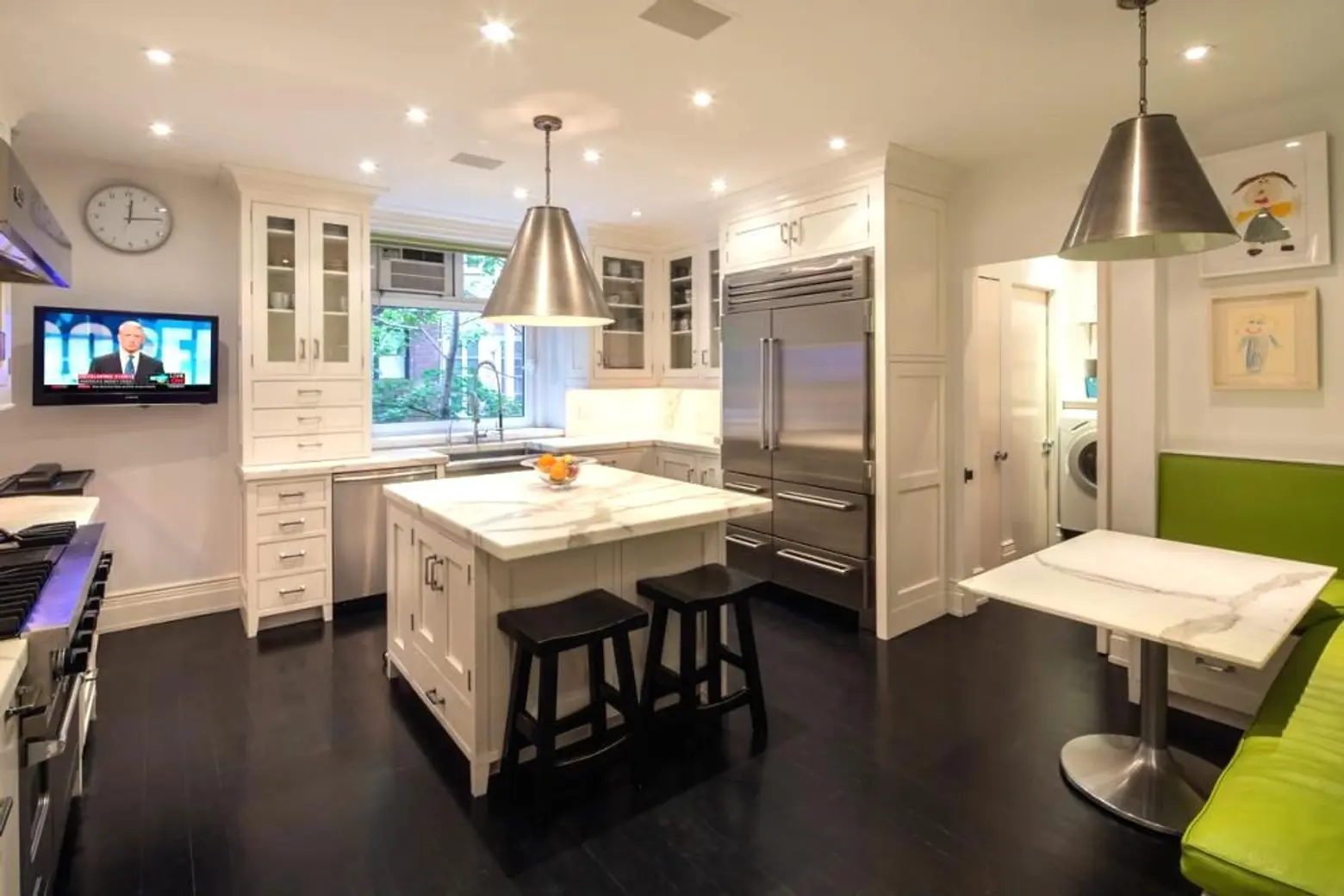 And speaking of comfort, up the grand staircase is a second floor complete with a master suite and two additional bedrooms with a bathroom just outside. A good night's sleep in this prewar beauty is bound to provide some pretty sweet dreams, even if they are in black and white and involve corsets. Additional features include 10-foot ceilings and hardwood floors throughout, along with ideal lighting for showcasing your artwork.
[Listing: 830 Park Avenue #PARLOUR by Corcoran]
[via CityRealty]
Photos courtesy of Corcoran