Remarkably intact Renaissance Revival mansion on Riverside Drive seeks $8M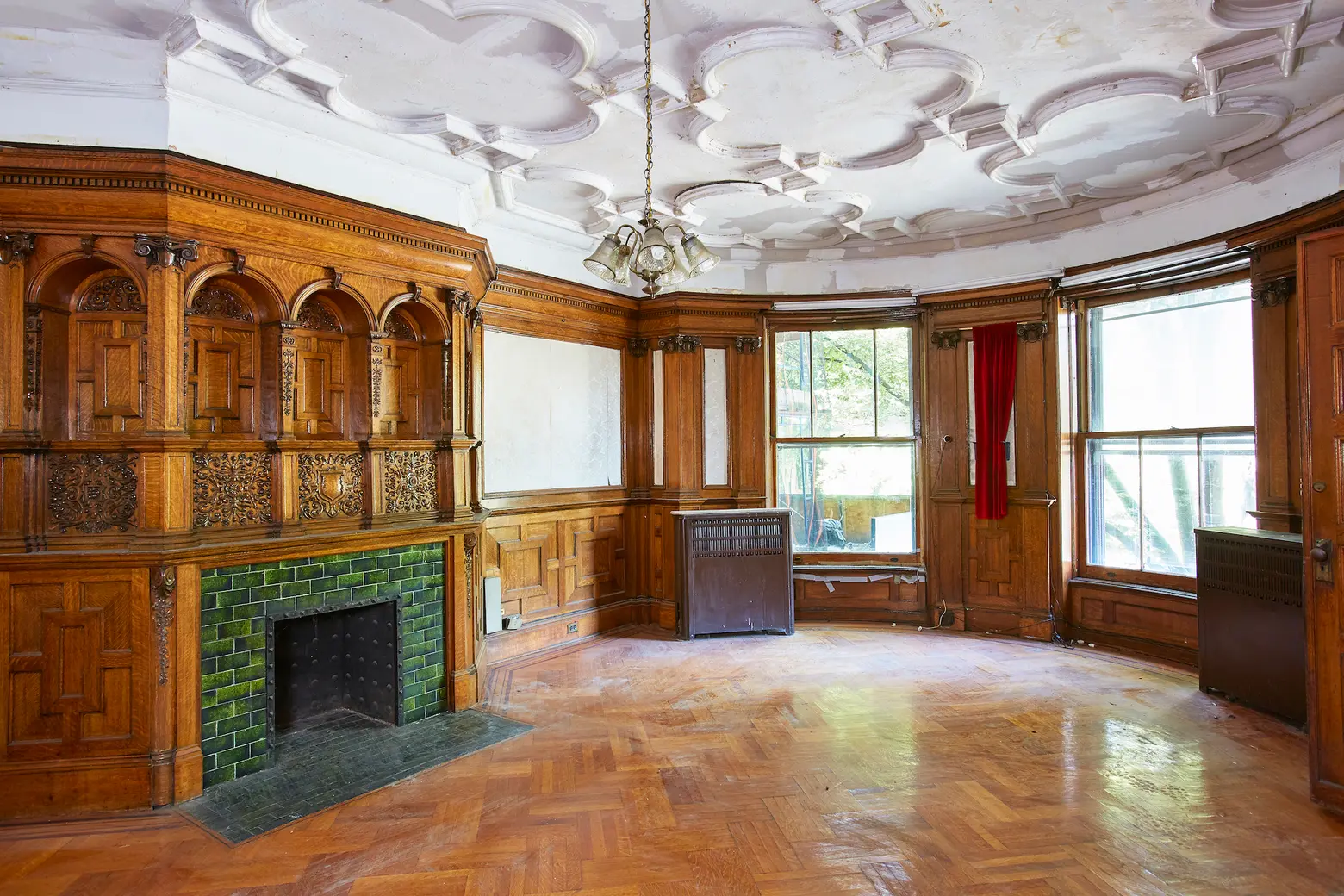 Listing images by Mike Tauber courtesy of Stribling at Compass
Also known as the Carroll Mansion, this five-story, nine-bedroom limestone townhouse at 86 Riverside Drive just listed with a price to match it's potential: $8 million. The nearly 8,500-square-foot Elizabethan Renaissance Revival home was built in 1898 by Clarence True, one of the most celebrated architects of the Upper West Side at the turn-of-the-century. Flooded in light from northern and western exposures, the gorgeous property has most of the original architectural details intact, though needing a little attention.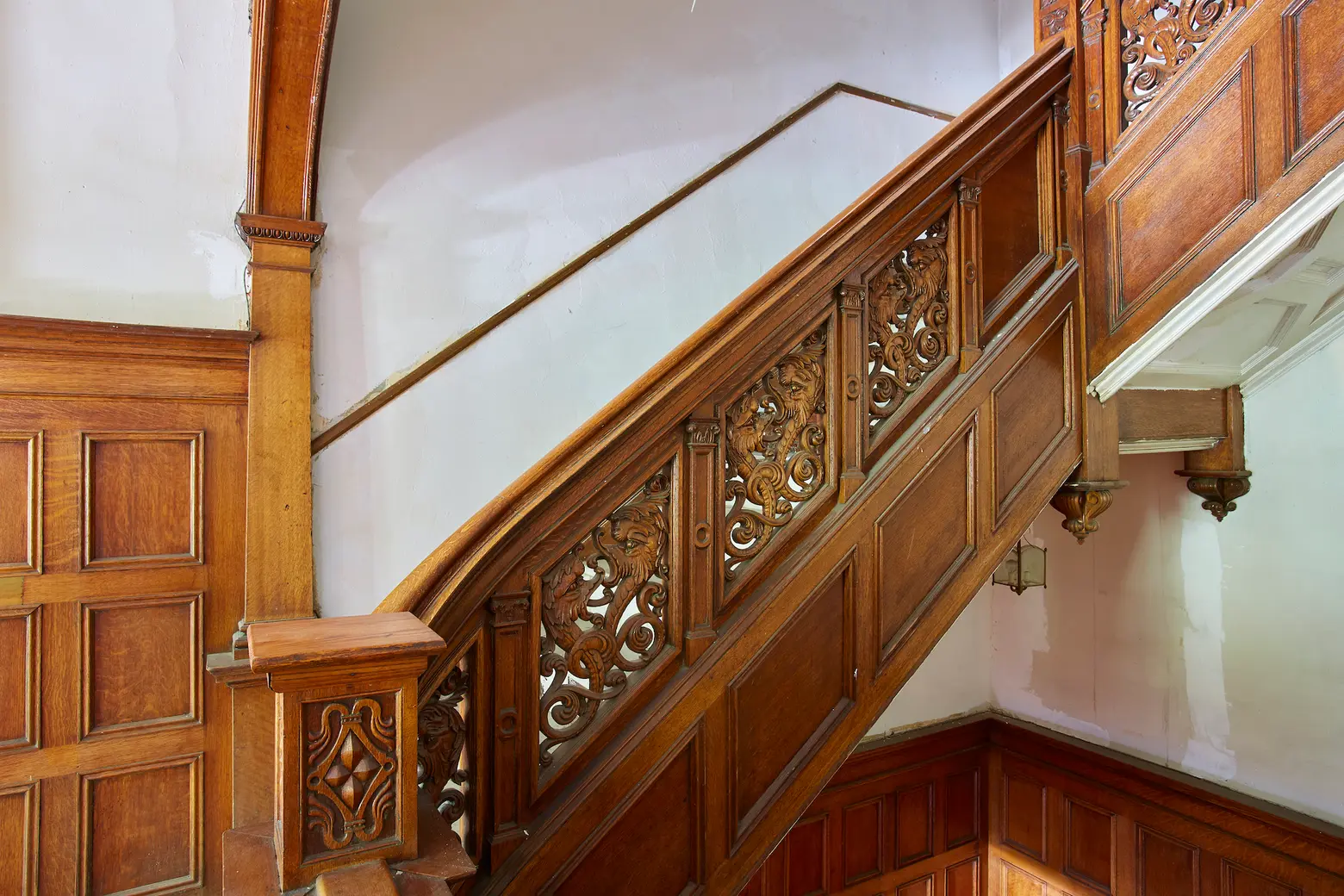 You'll enter the wood-paneled foyer through a gated stone portico. The entrance area features an intricately carved wood staircase with decorative panels and an adjoining reception room with bay windows overlooking Riverside Park. Also on this floor is the kitchen, pantry, two bathrooms, and a side entrance from 81st Street.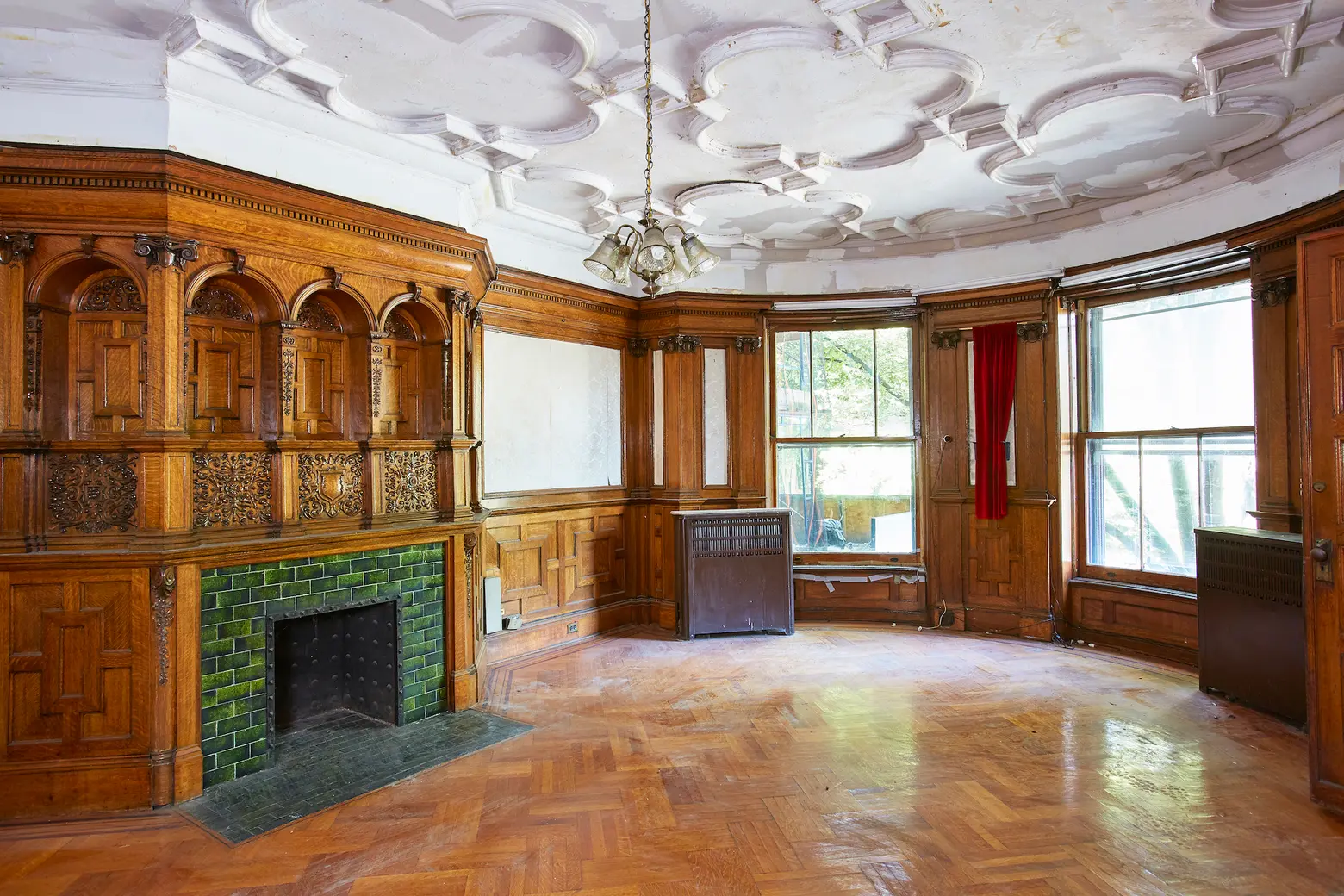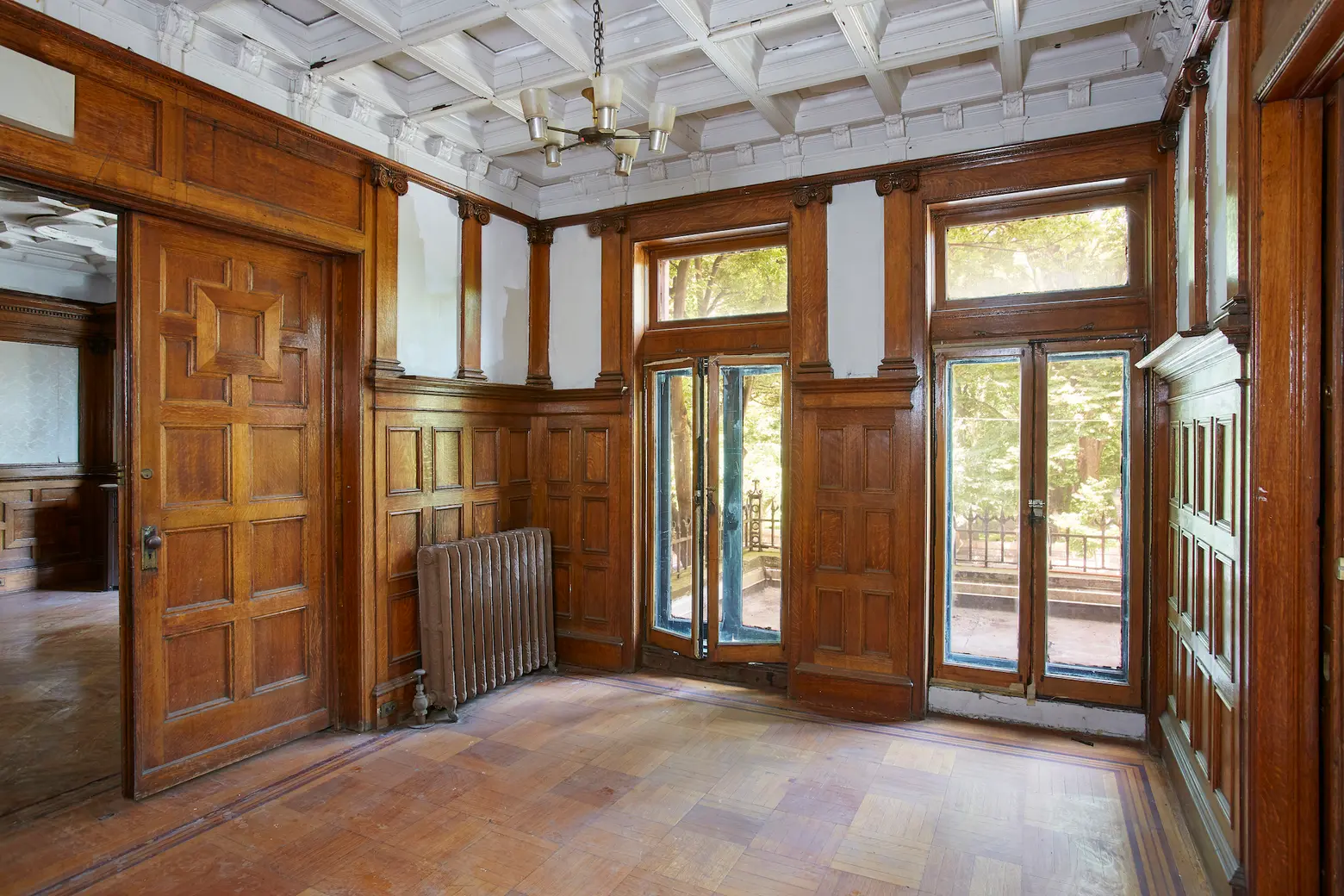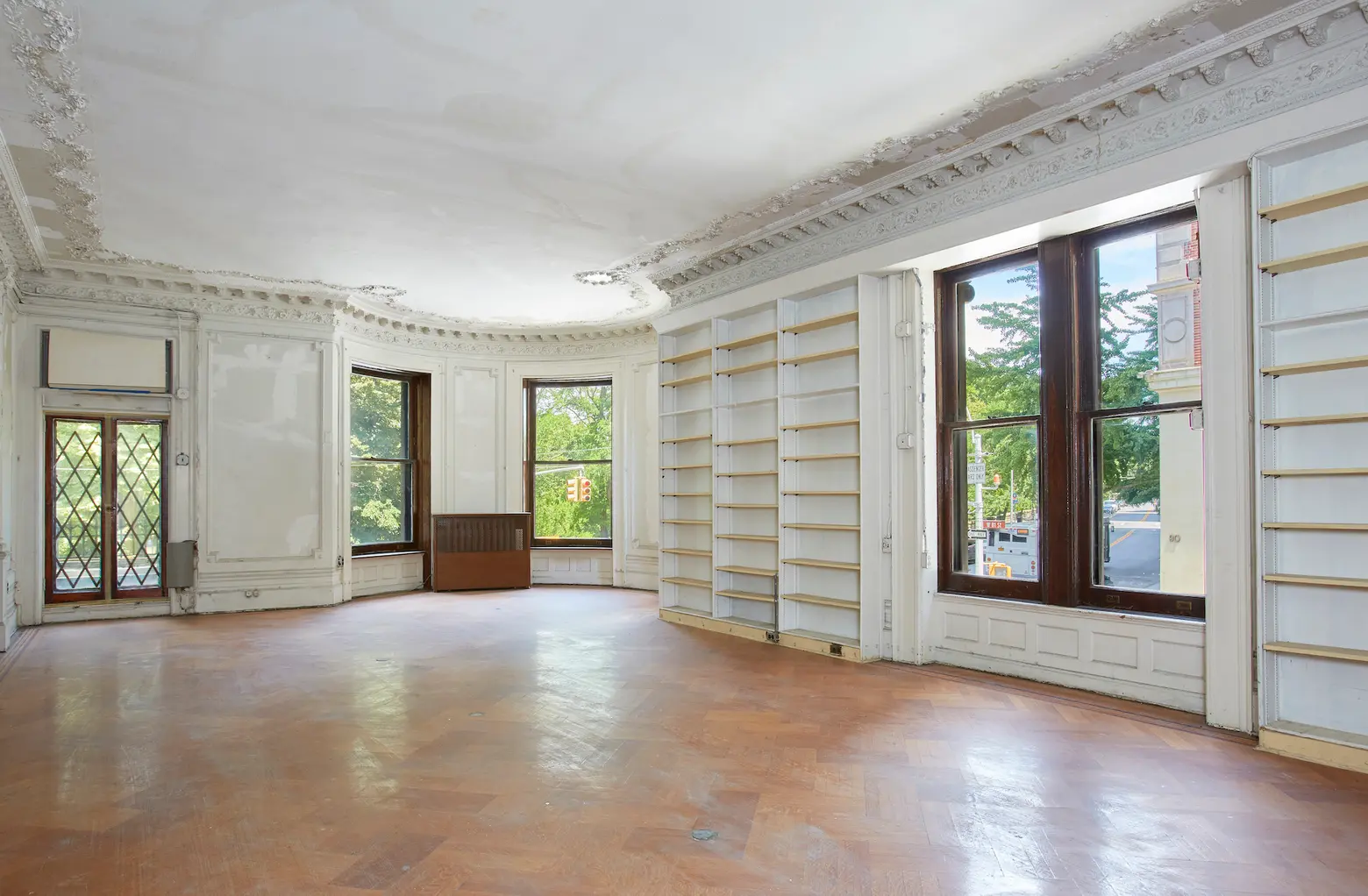 Up one flight, French doors bring you into the home's entertaining area, with two expansive rooms that boast original wood-paneled doors, 11-foot ceilings, exquisite original mantles, more bay windows, and elaborate coffered ceilings. A landing in between the two rooms also leads onto a planted terrace with views of the park.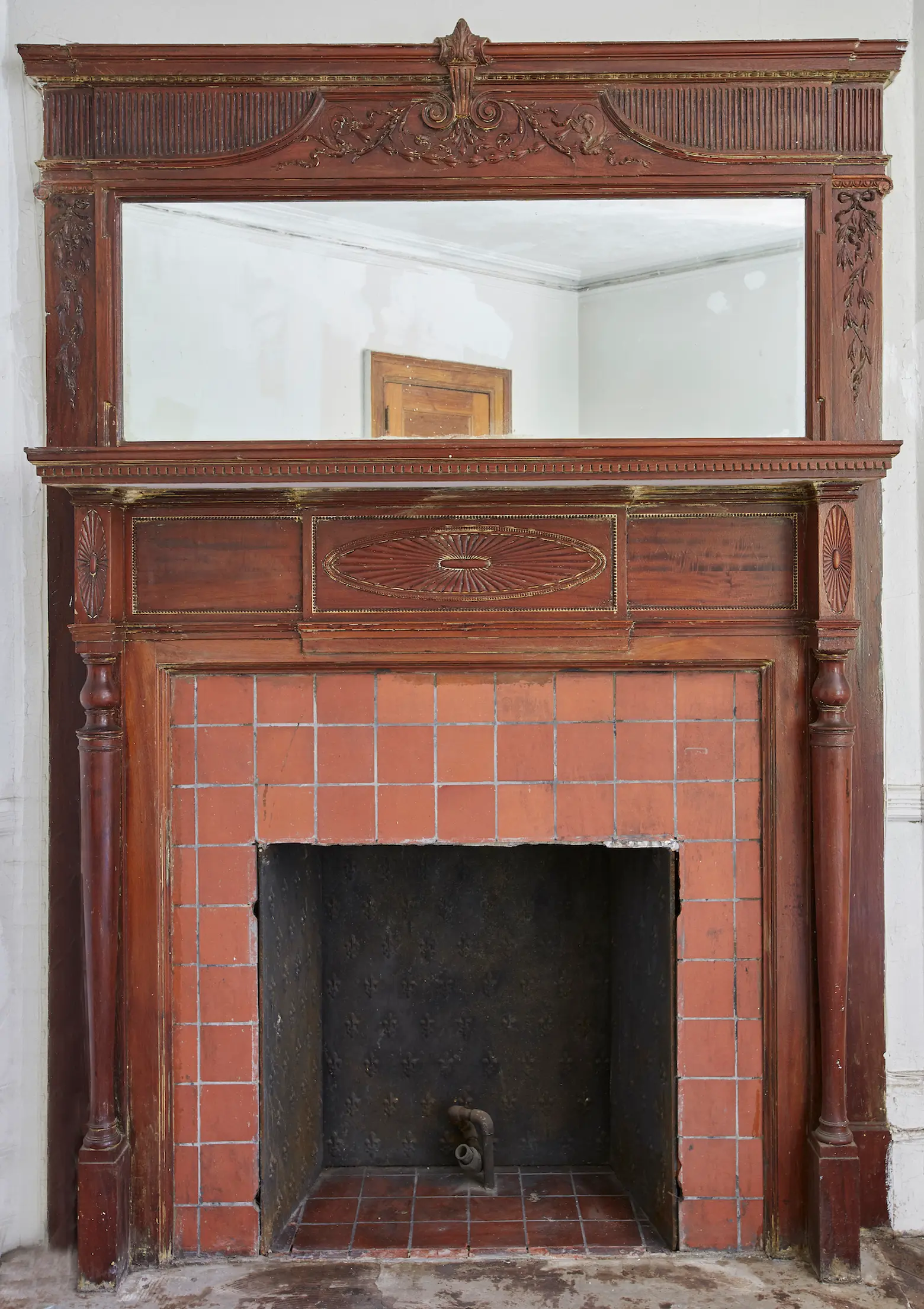 There are four large bedrooms on the third floor, three of which get park views. The bedroom that has less-stunning views makes up for it with one of the home's original mantles.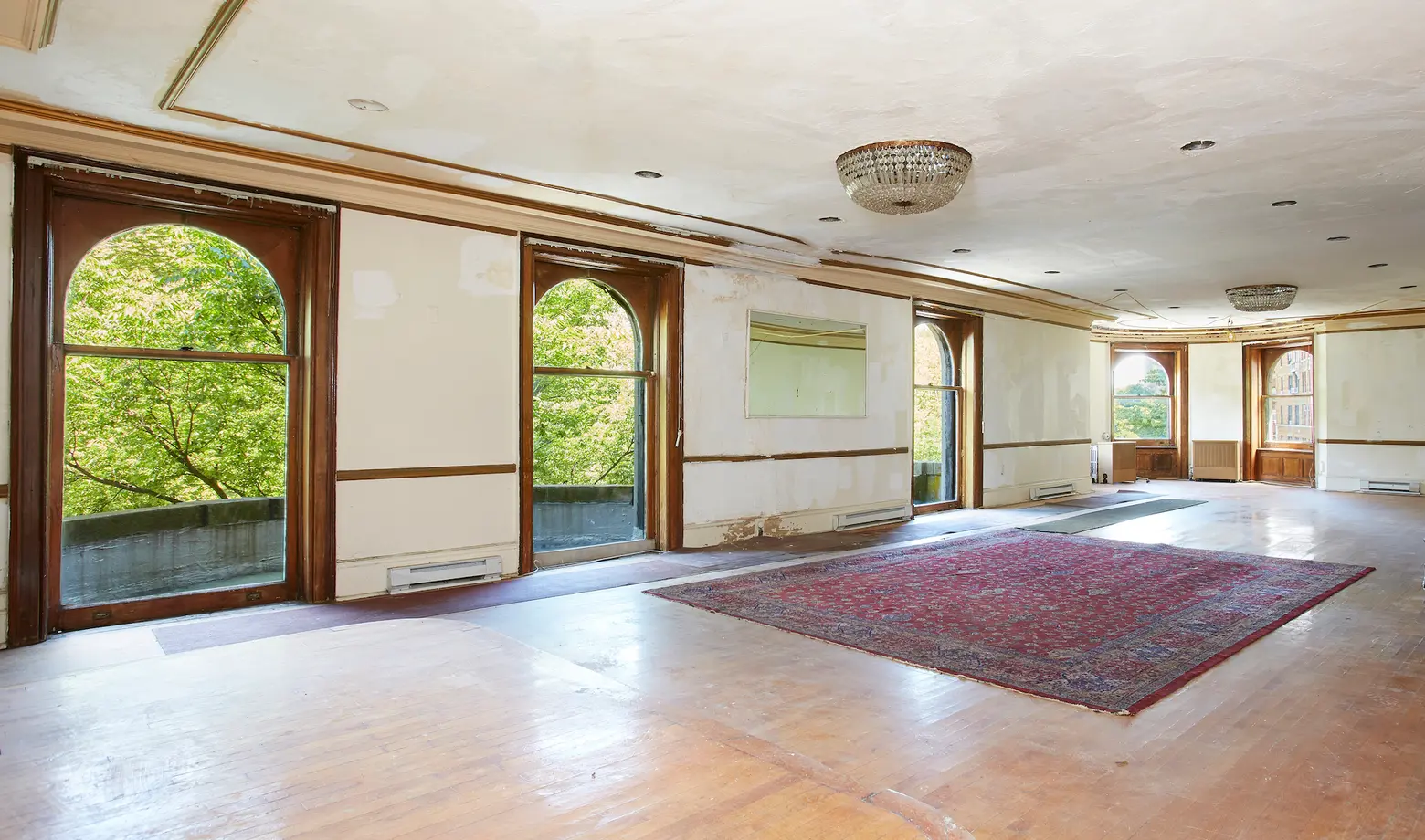 You'll find a 50-foot wide grand ballroom on the fourth floor, with seven floor-to-ceiling arched windows. This floor also contains an additional room and a bathroom.
The fifth floor is comprised of five bedrooms and another spacious terrace (there are additional, smaller balconies throughout) as well as a hidden back stairwell to the fourth floor.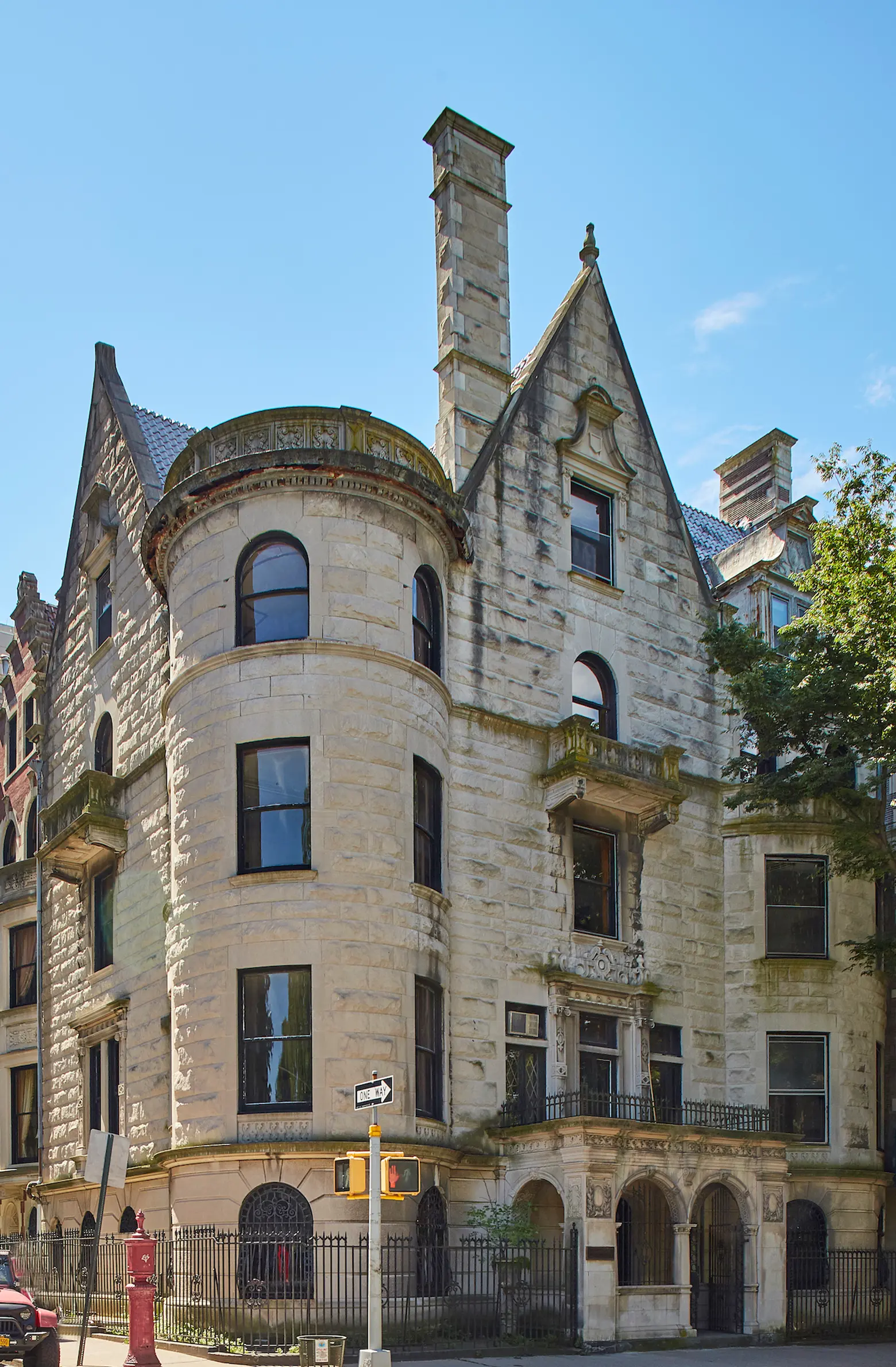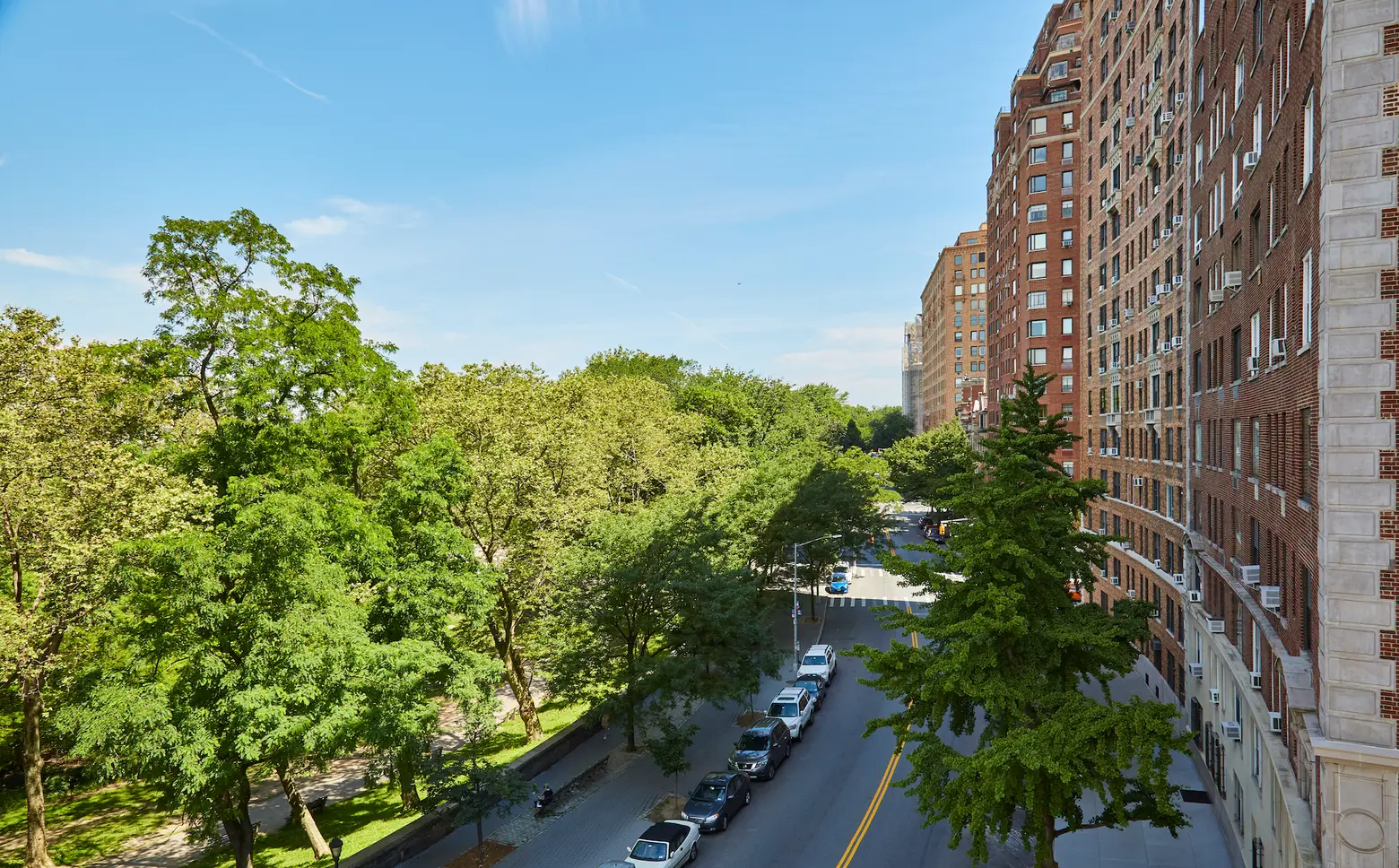 On the exterior, you'll notice two high pointed gables on the decorative roof and a rotunda that wraps the corner of tree-lined 81st Street and offers 50 feet of Riverside Drive frontage.
[Listing: 86 Riverside Drive by Pamela D'Arc and Laurence Nancy Asseraf of Stribling at Compass]
[At CityRealty]
Listing images by Mike Tauber; courtesy of Stribling at Compass