One of Only Three East Coast Joseph Eichler Homes Is Selling for $490K
The listing says this undeniably out-of-the-ordinary home at 130 Grotke Road in a wooded Rockland County, NY community is "Not for everyone except you!" Which means Eichler fans and modern house lovers will want to take note: This could be your chance to scoop up a modern classic for half the price of its California counterparts.
6sqft previously featured the rare trio of East Coast Eichlers and the story of their rise to popularity during the dawn of the American suburban heyday—and plans to expand to the East Coast starting with three homes in the quiet community of Chestnut Ridge. Inevitably weather conditions and other factors led to a decision to return the focus to the West, but those three homes have not only endured—they have encouraged a community of modern architecture lovers to grow around them. One of those three homes—a four-plus-bedroom, 2,000-square-foot 1962 slate grey beauty—is now on the market for $489,900.
Joseph L. Eichler, whose modernist tract homes can be found throughout the Bay Area in Northern California as well as the Greater Los Angeles area, was one of the most celebrated residential home-builders of the mid-20th century. His homes are enthusiastically "collected" by modern design buffs, and their renovations appear on the covers of design and home decor magazines like Dwell and Metropolitan Home; in addition to their ahead-of-their-time design, the homes have plenty of anti-McMansion cachet.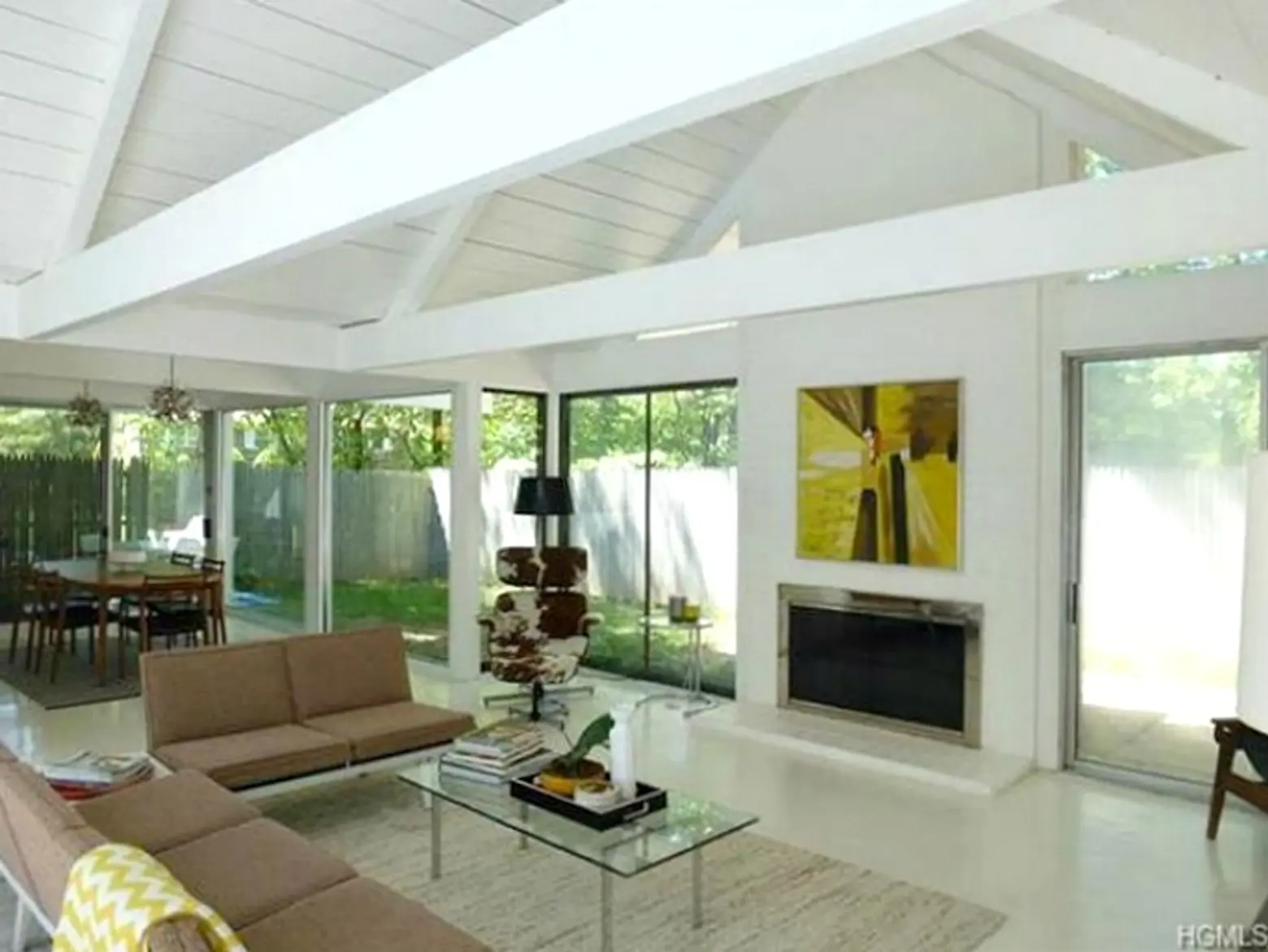 The home for sale, designed by favored Eichler architects Jones & Emmons, has the signature walls of windows, double A-frame roof and open interior atrium that the current homeowner likens to "a snow globe that comes alive in the middle of your house." Like a little bit of Palm Springs in barely-suburban downstate New York, this unique home, well ahead of its time when it was built, has been lovingly improved with the years, yet leaves plenty of room for more improvement.
Between 1949 and 1974, Eichler's company built 11,000 homes—more than any other US tract home developer. His insistence on quality for middle class housing was unrivaled in that era. Eichler homes received countless design awards. Using many locally-sourced materials and with an eye for natural beauty and modernist design—one of his biggest inspirations was a Frank Lloyd Wright "Usonian" house he'd rented—enclaves of Eichler's homes sprung up in places like San Mateo, Walnut Creek, Sacramento, Marin County and Palo Alto.
In the 21st century, Eichler homes have seen a huge surge in popularity. Along with similar "California Modern" homes in places like Palm Springs, CA, California's diminutive Eichlers command prices in the million dollar range and up.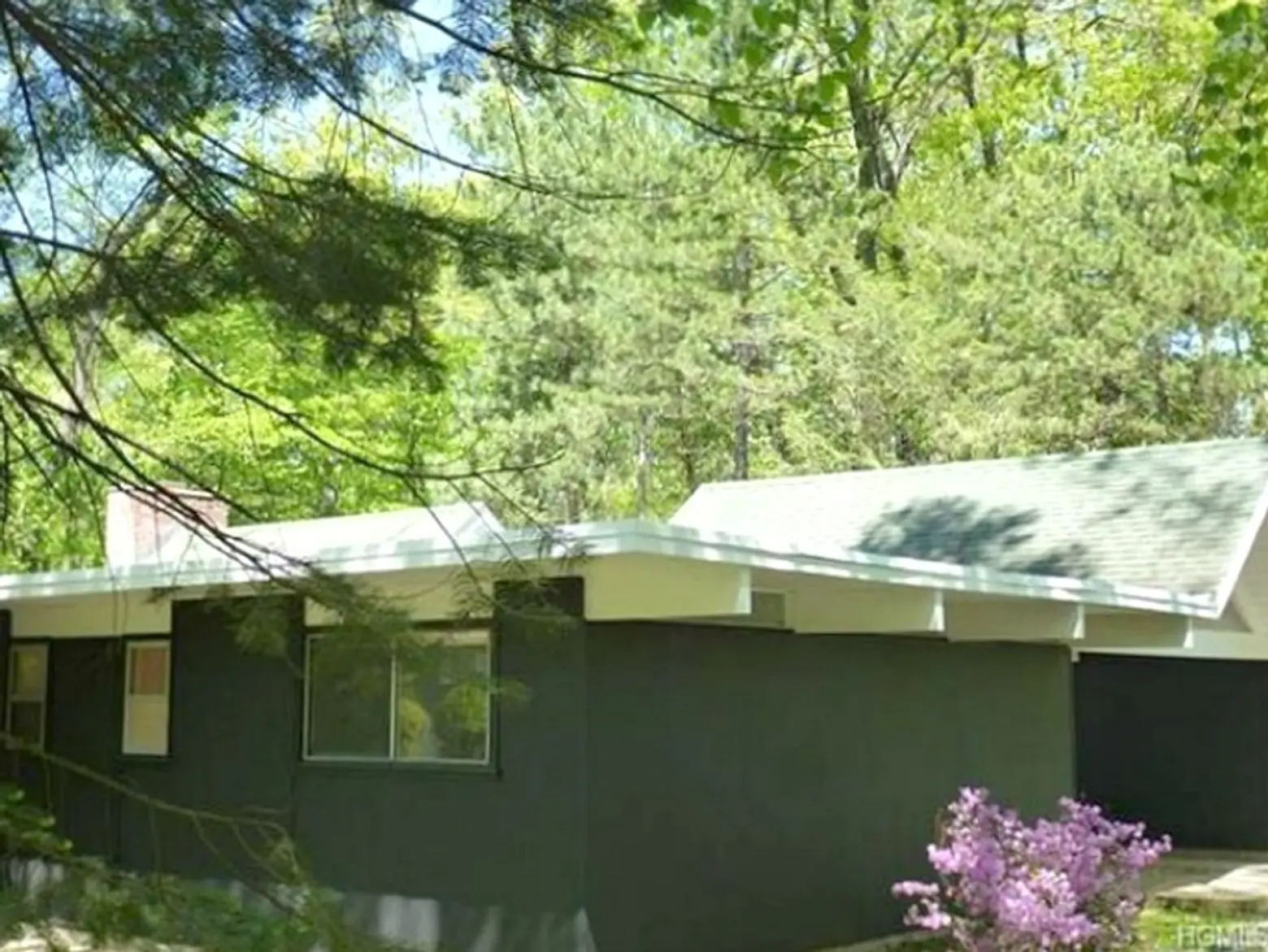 Here in Ramapo, NY, the Chestnut Ridge Eichlers and their neighbors represent more than just architecture, as described by the neighbors themselves; in addition to his design aesthetics, Eichler was one of the only American home-builders of the 1960s who felt strongly about social equality. At a time when most developers wouldn't do business with African Americans, he sold his homes to anyone who was able to buy one. Eichler buyers tended to be professionals of a more progressive nature and Eichler communities were more diverse than many suburban tract home communities of the time.
Residents—modern design buffs who love living in an Eichler neighborhood for much the same reason their West Coast counterparts do—find resources to renovate the sometimes-challenging structures on resource websites for Eichler buffs, sharing knowledge and collaborating on restoration efforts, restoring interiors to accommodate modern life while preserving the architecture.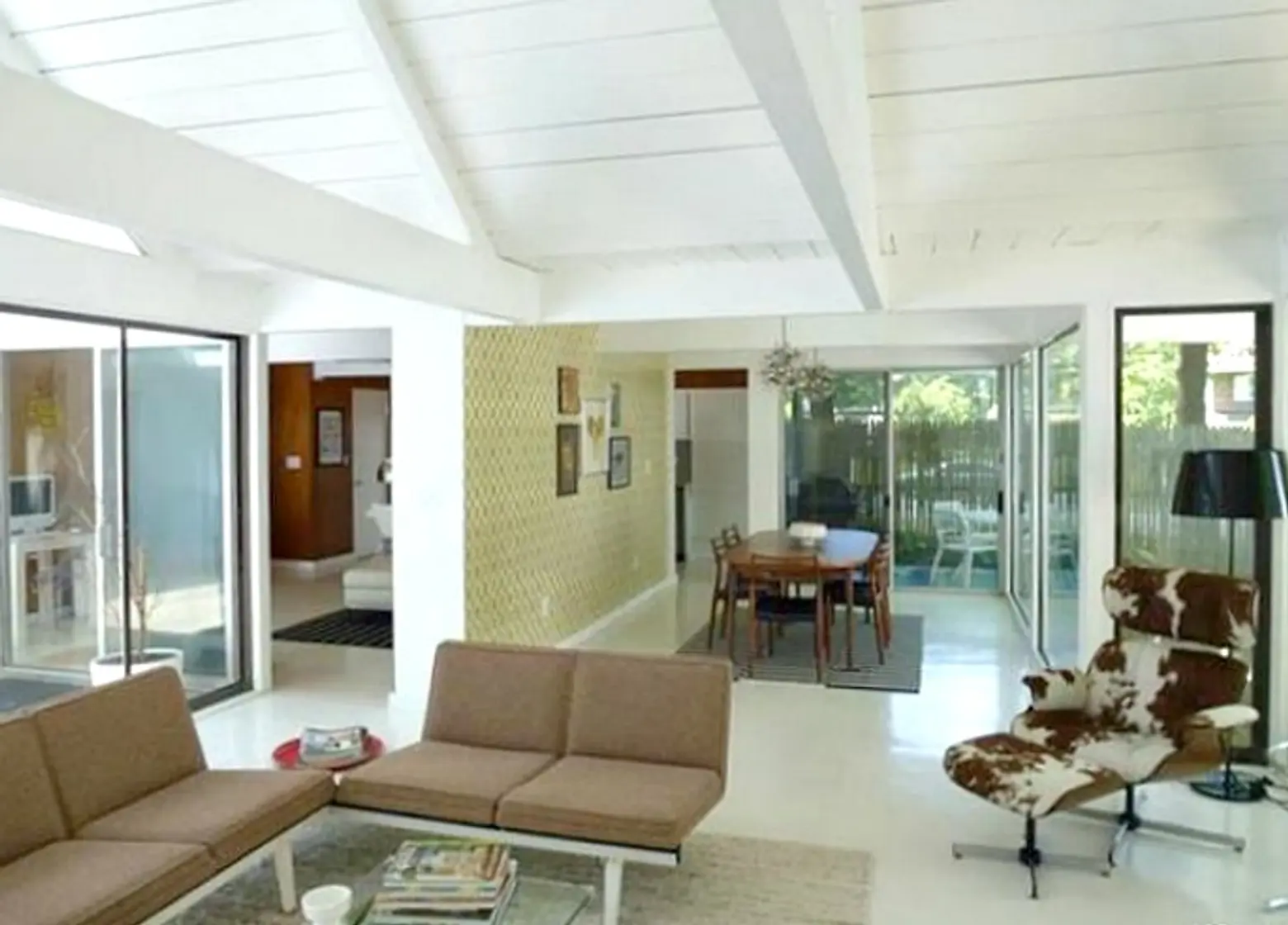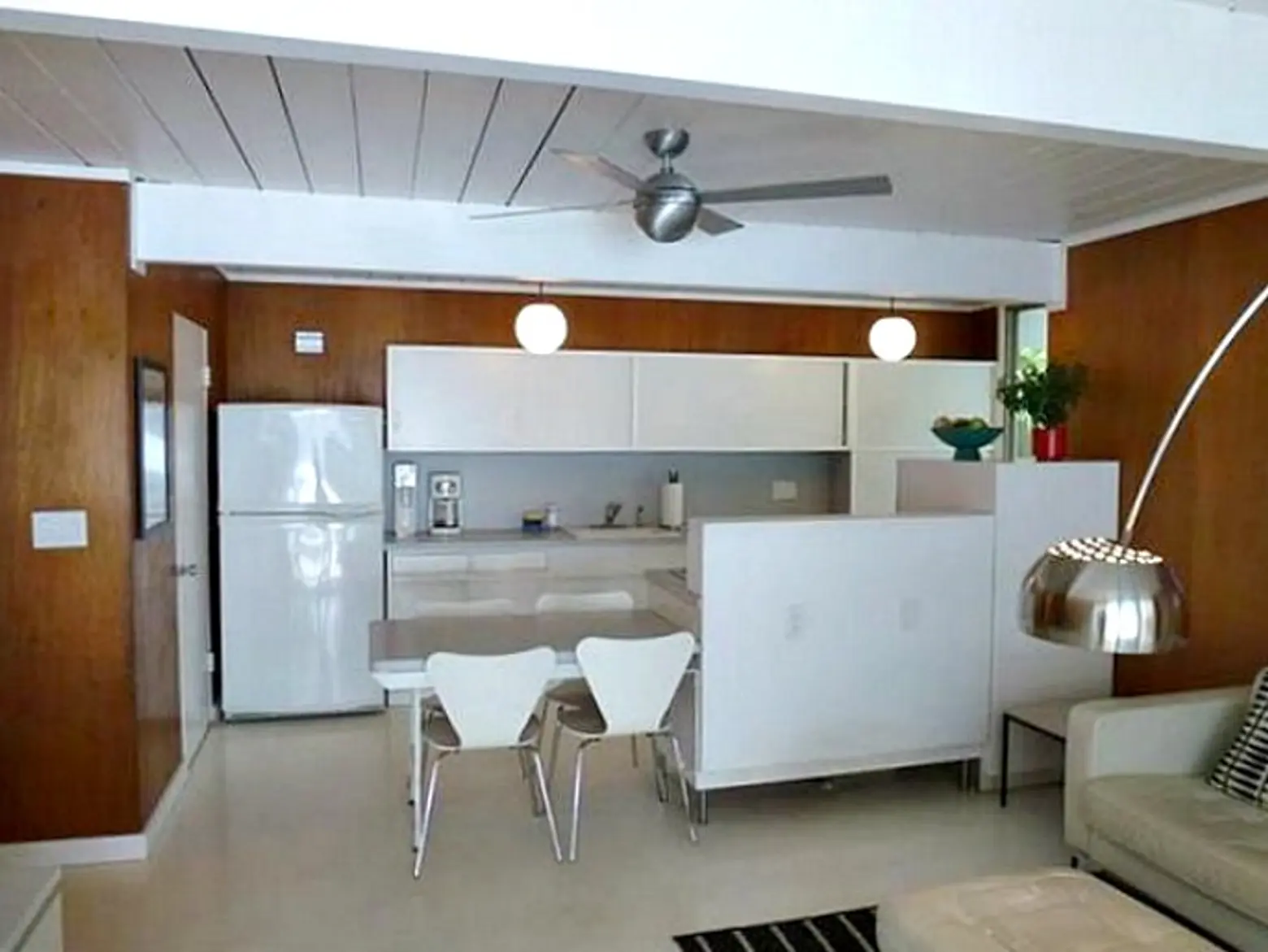 The home at 130 Grotke Road is a fine example of the big open-floor living and dining area's mid-20th-century incarnation, with an eat-in kitchen–which which somehow resembles a modern kitchen in 1962 as much as it does a pricy Henrybuilt kitchen in a newly-minted Manhattan loft–and a wood-burning fireplace.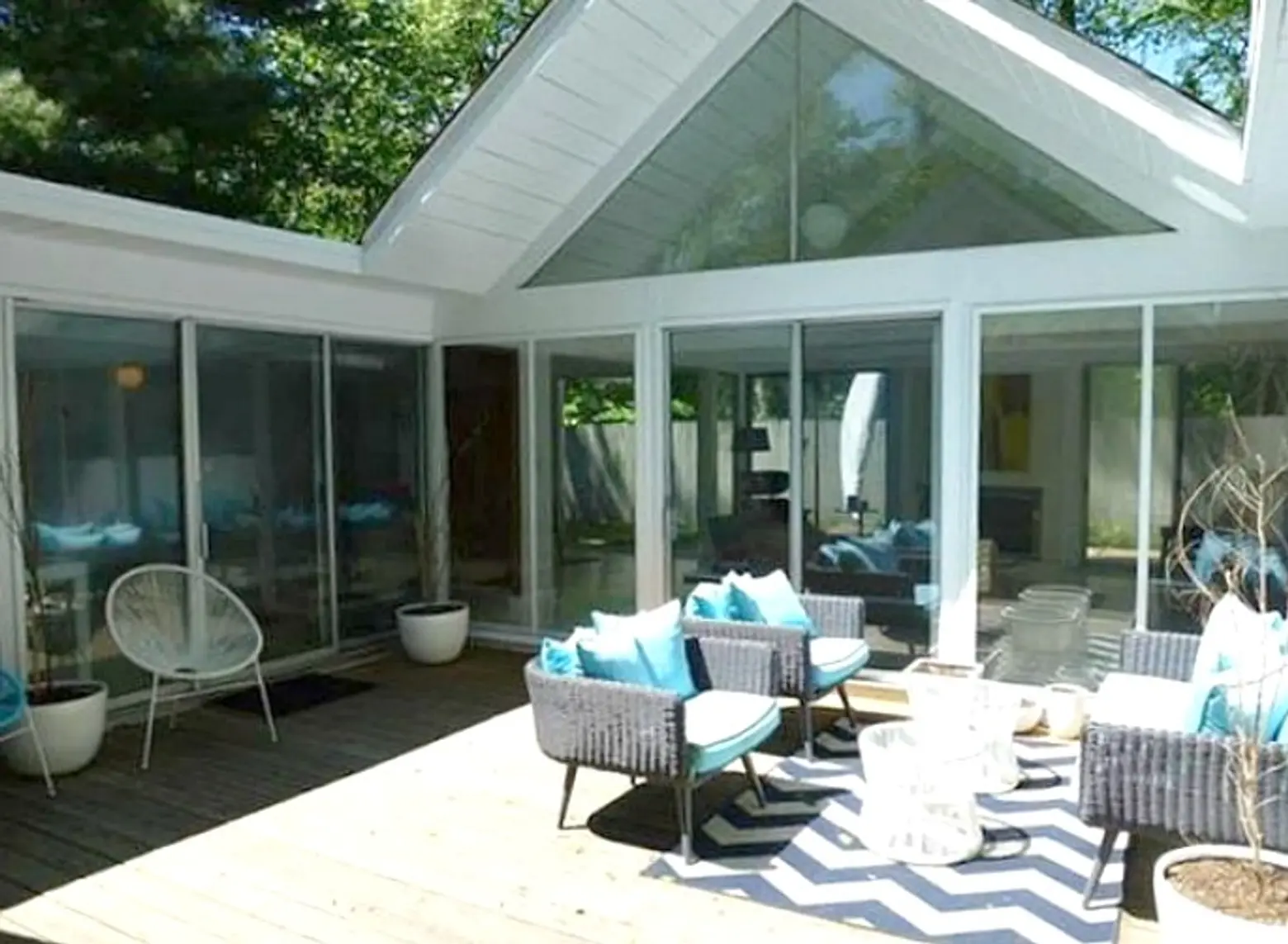 That magical atrium, open to the sky, draws in the sun for heating and light. The home also features radiant floor heat (currently considered a top "green" choice, standard in Eichler homes), ductless air conditioning and plenty of closets.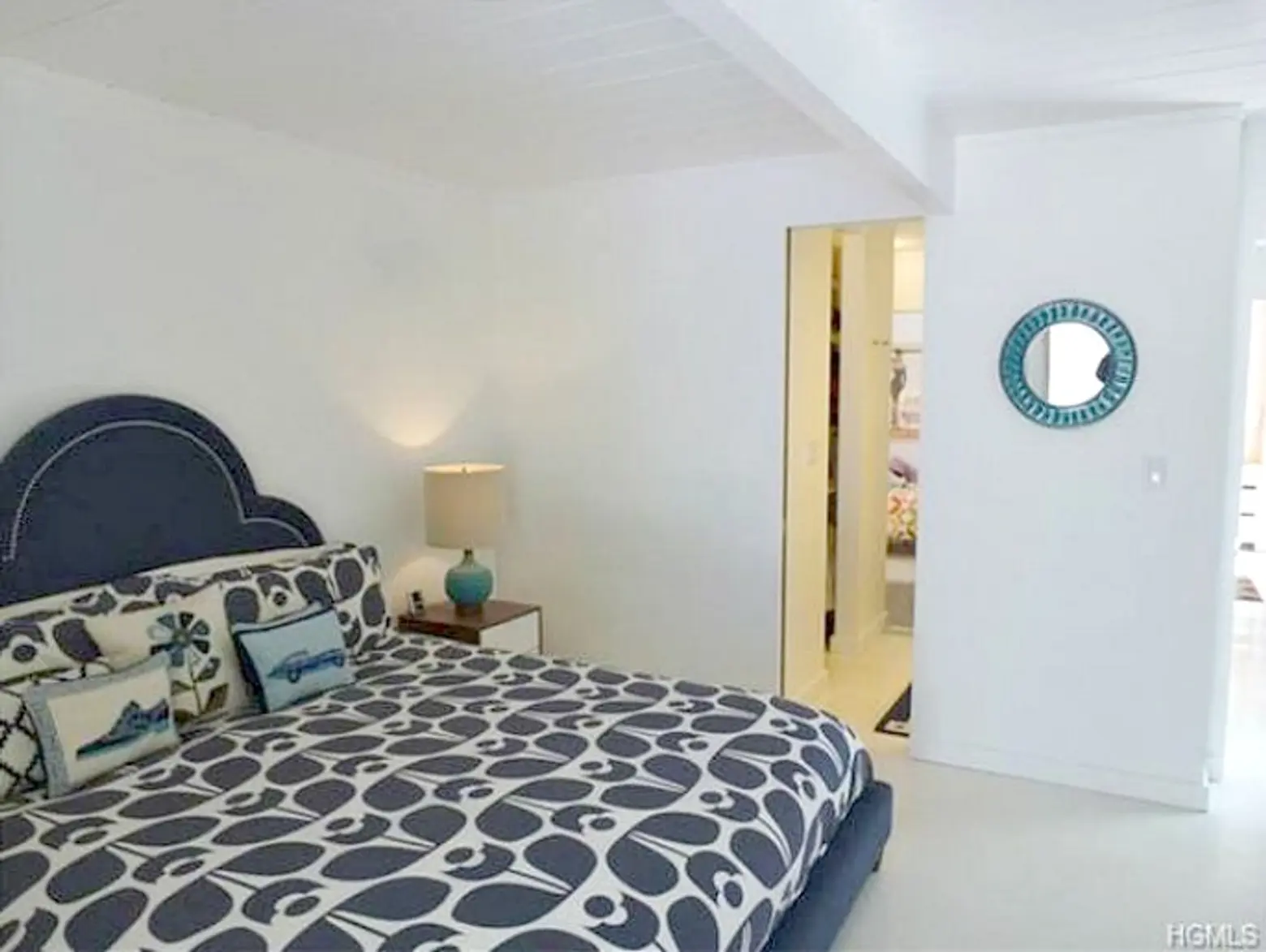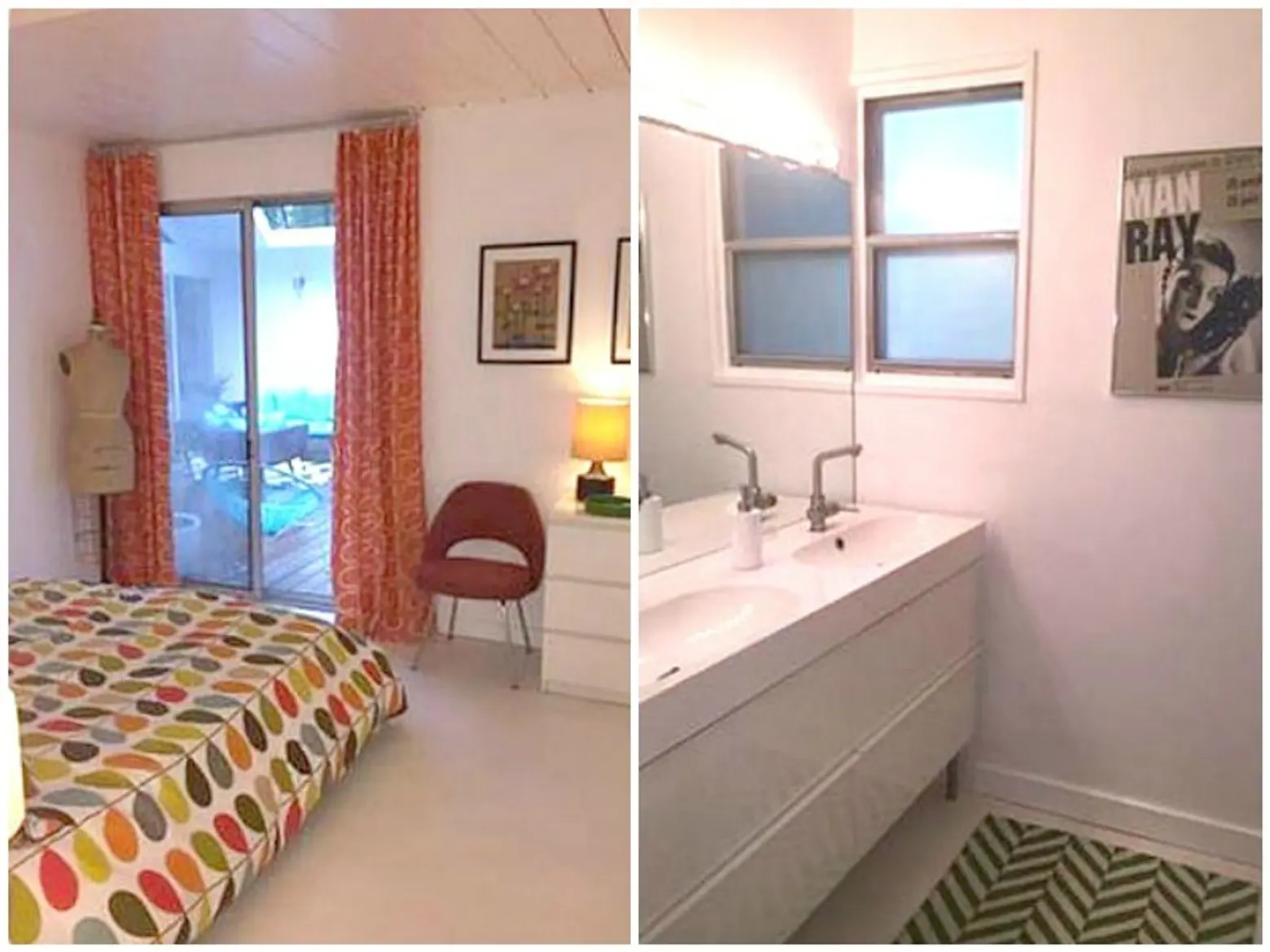 There are four (possibly five) bedrooms, though there's no floor plan included, and the home's two full bathrooms are newly renovated.
[Via FoxNews]
[Listing: 130 Grotke Road by Allan Erps for BHG Rand Realty]
RELATED:
Images courtesy of BHG Rand Realty.