Six-acre private island in Connecticut with a charming cottage asks $2.5M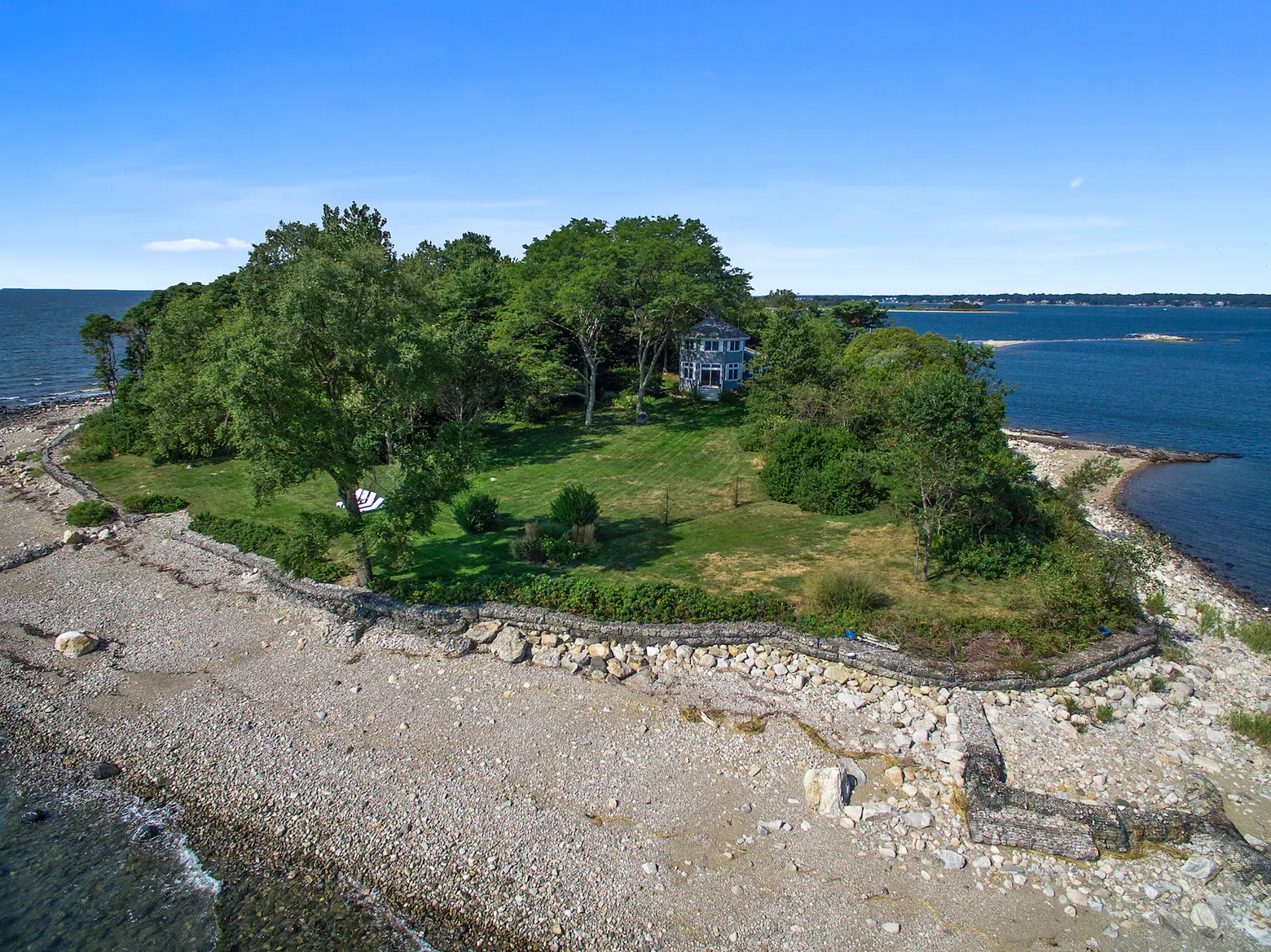 Photo by Carlos Marques, Marcott Studios
A nearly six-acre private island off the coast of Norwalk, Connecticut has hit the market for $2.5 million. The property, called Copps Island, features an adorable three-bedroom, two-bath cottage with a huge screened-in porch. The home, which measures about 2,620 square feet, sits on the island's highest point, providing serene views of the Long Island Sound from every room.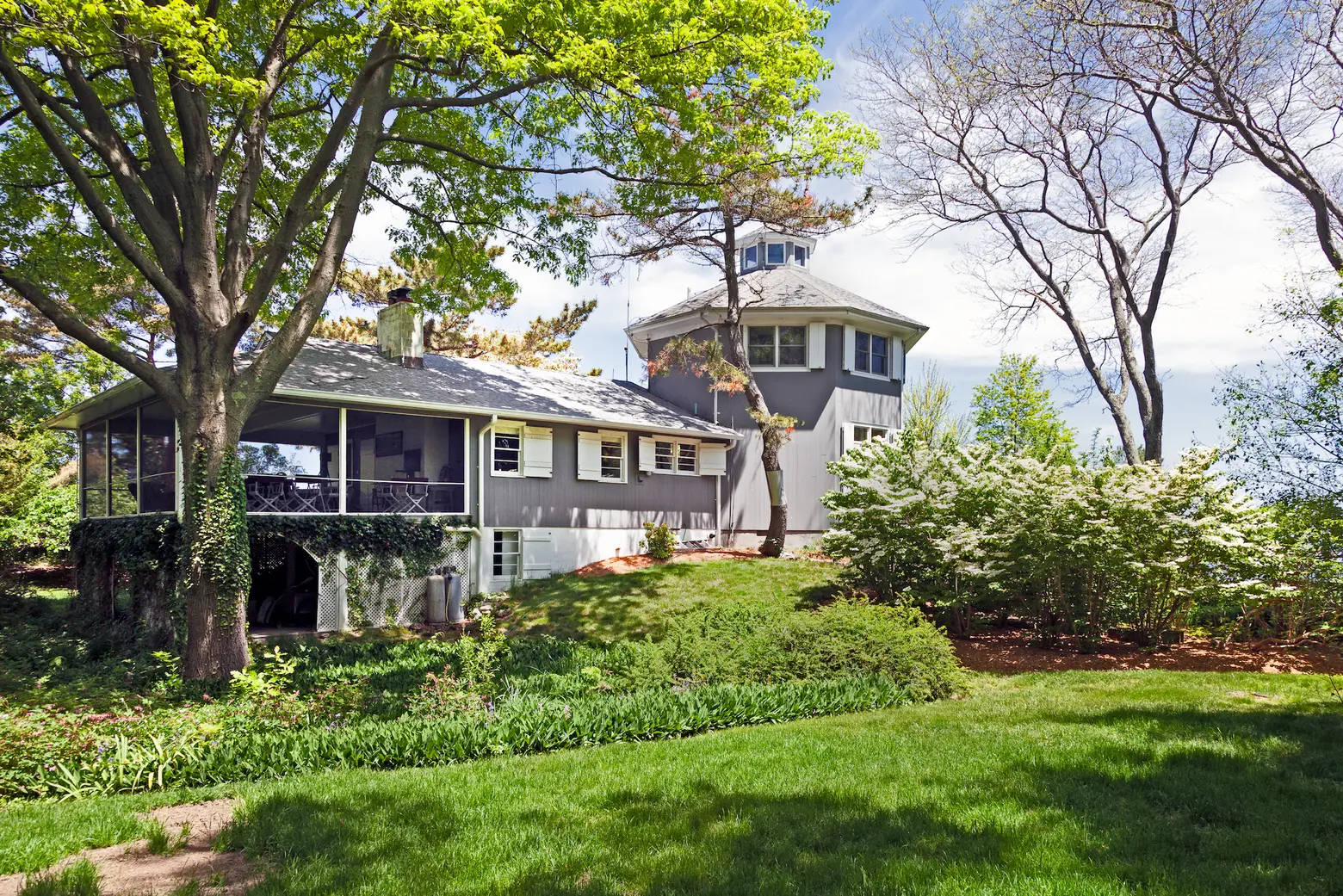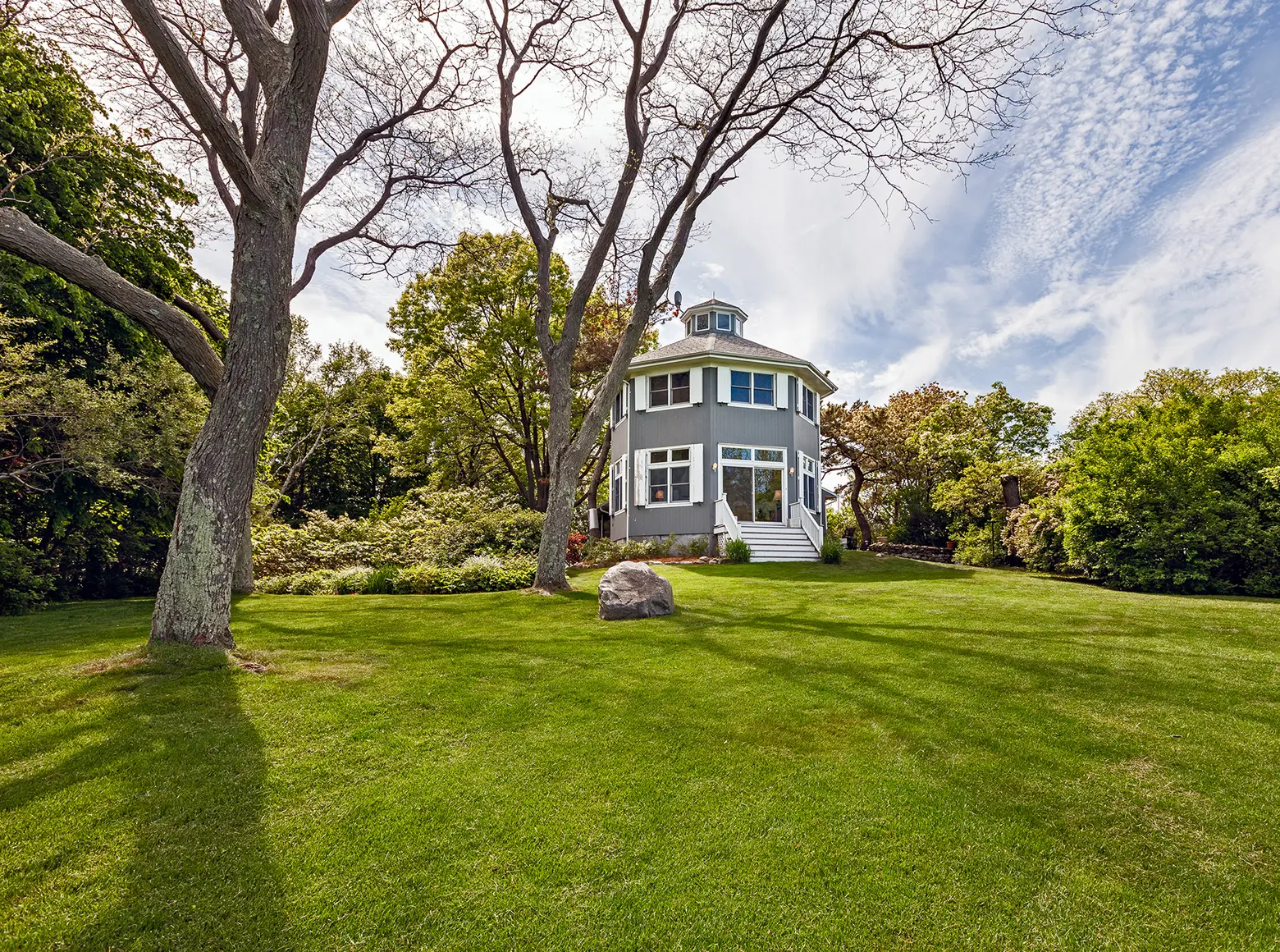 Photos © Jake Wyman
Roughly 50 miles from New York City, Copps Island is only accessible by boat from Cove Marina in East Norwalk. Copps Island Oysters, one of the largest traditional shellfish farms in the country, is named after the island and the surrounding waters, located where the Long Island Sound meets the Norwalk River.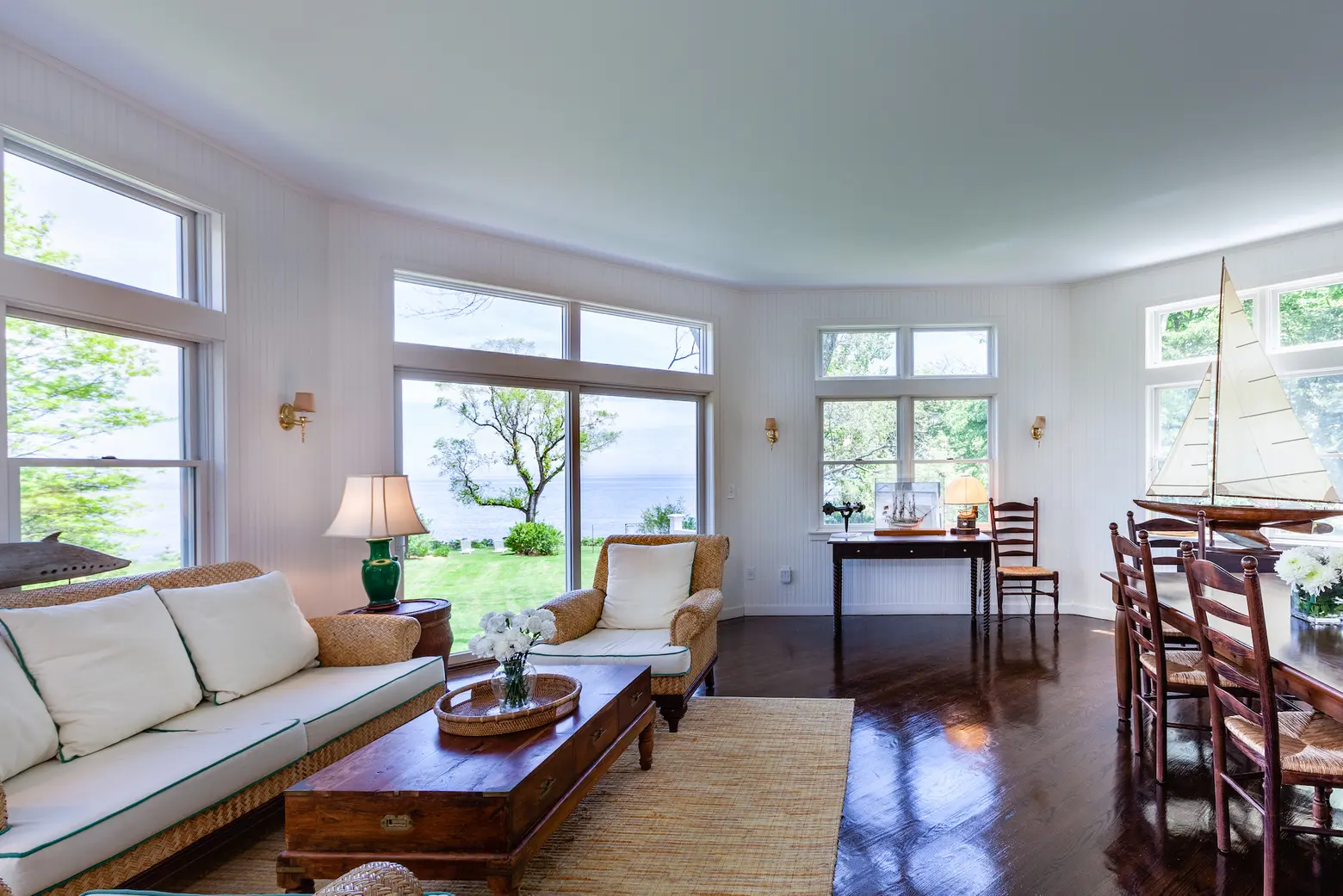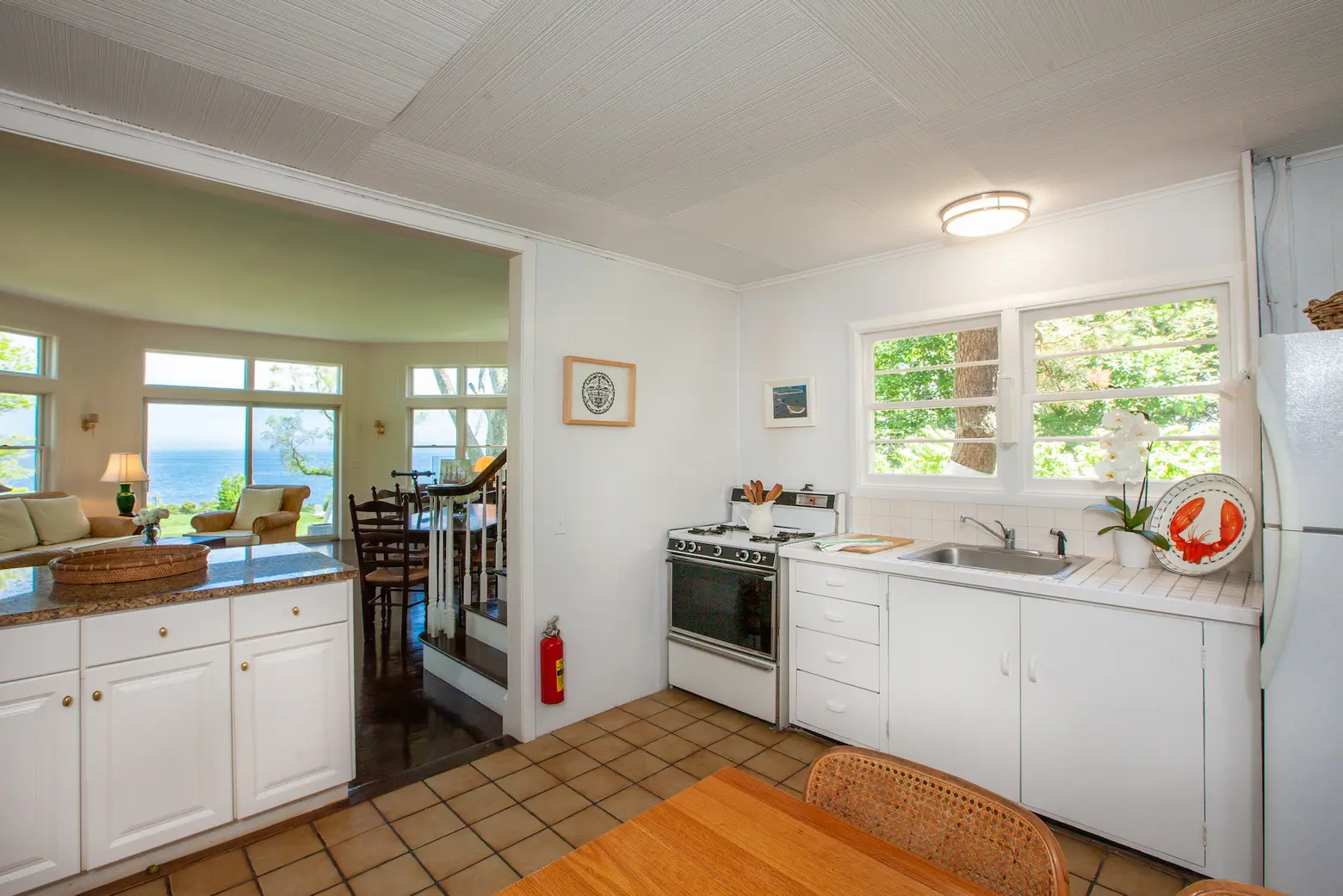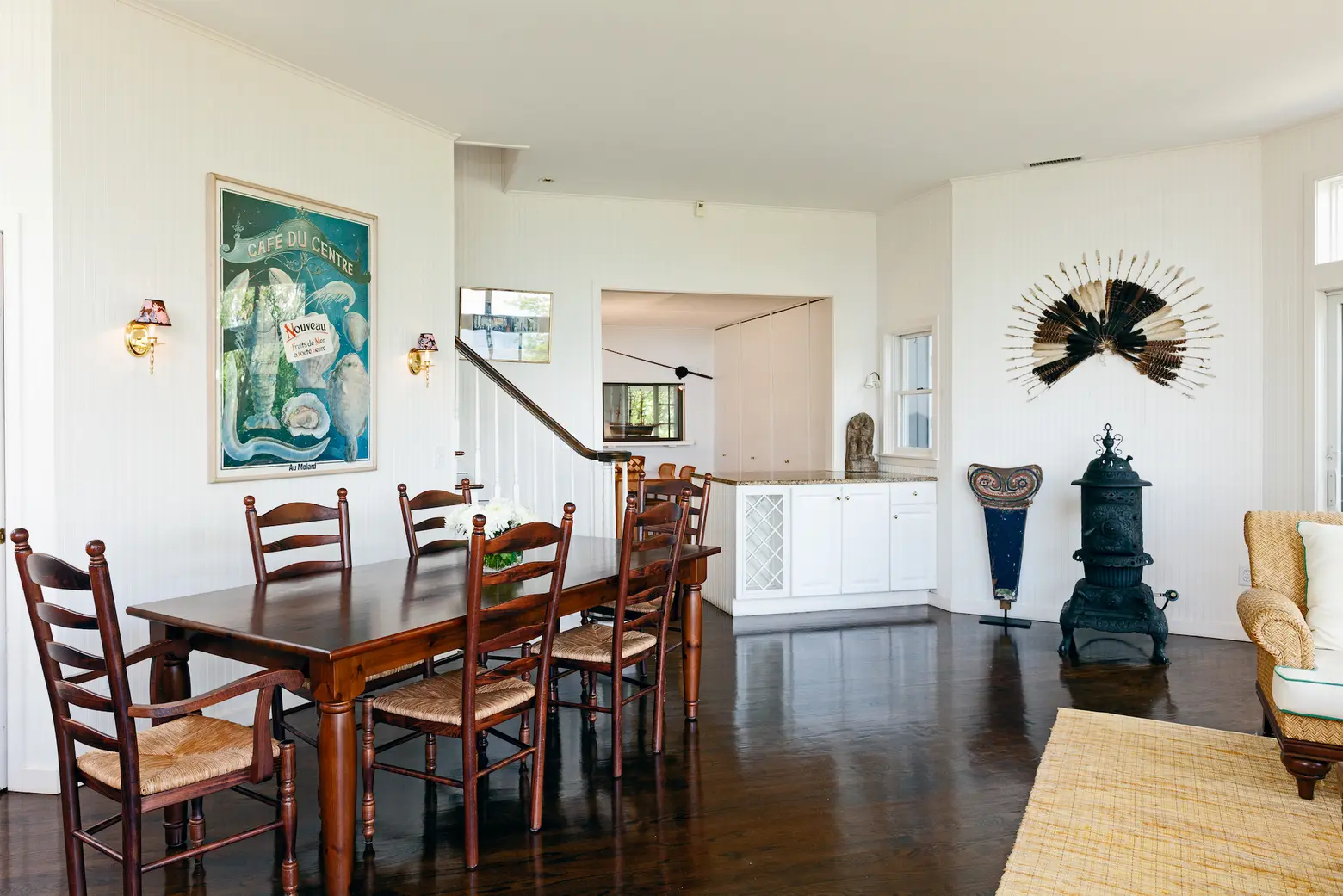 Photos © Jake Wyman
"From the moment of stepping foot on the boat to taking in the smells and sounds of the sea, one immediately feels like they are a million miles away from the hustle, tension and restrictions of everyday life," the listing from Sotheby's International Realty reads. The single-family home was built in 1961 and features three bedrooms and two full baths.
The great room boasts gorgeous floor-to-ceiling windows, dark hardwood flooring, and enough space for a large dining and living area. While the kitchen is slightly outdated, its size and counter space, as well as those water views, more than compensate for the antiquated appliances.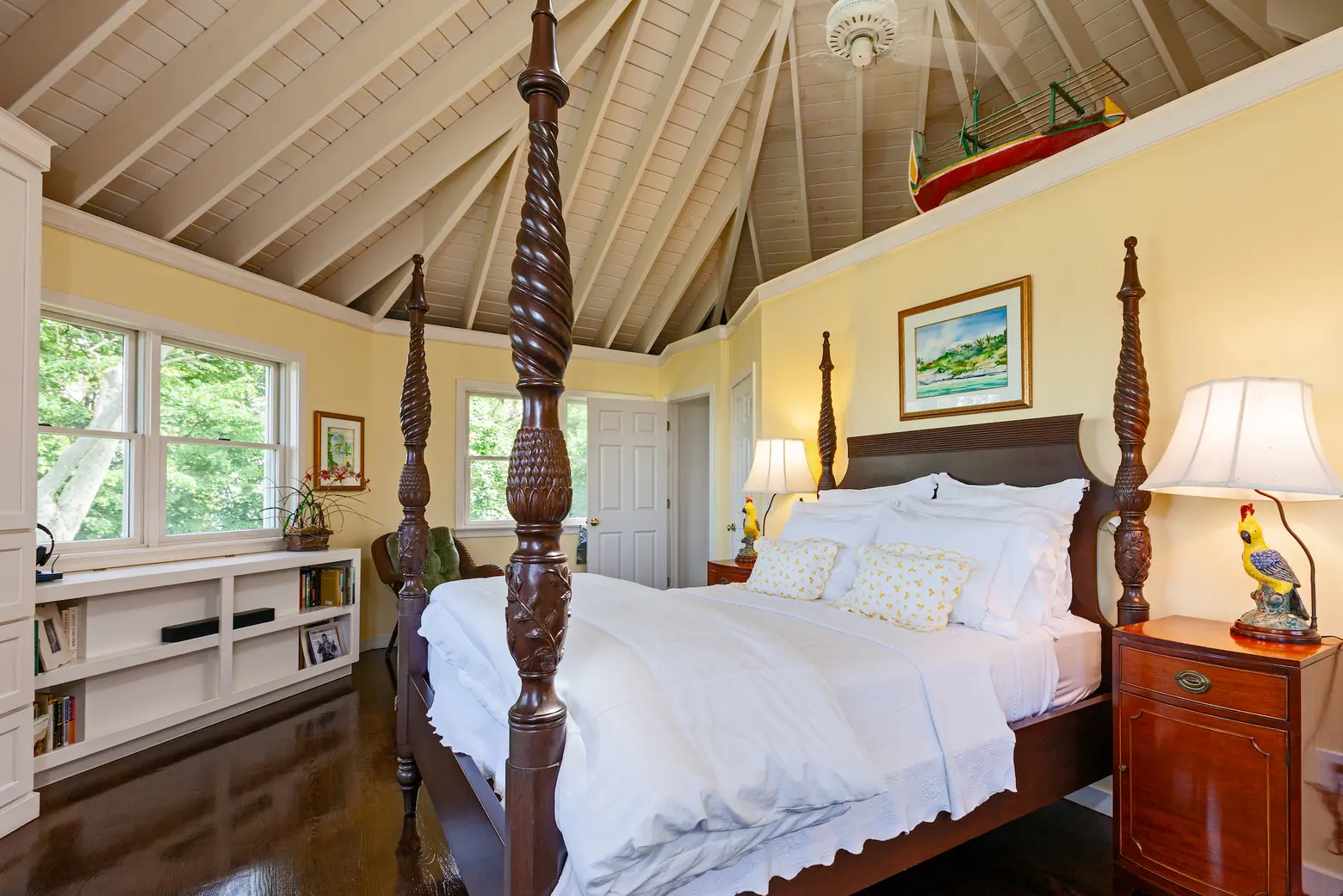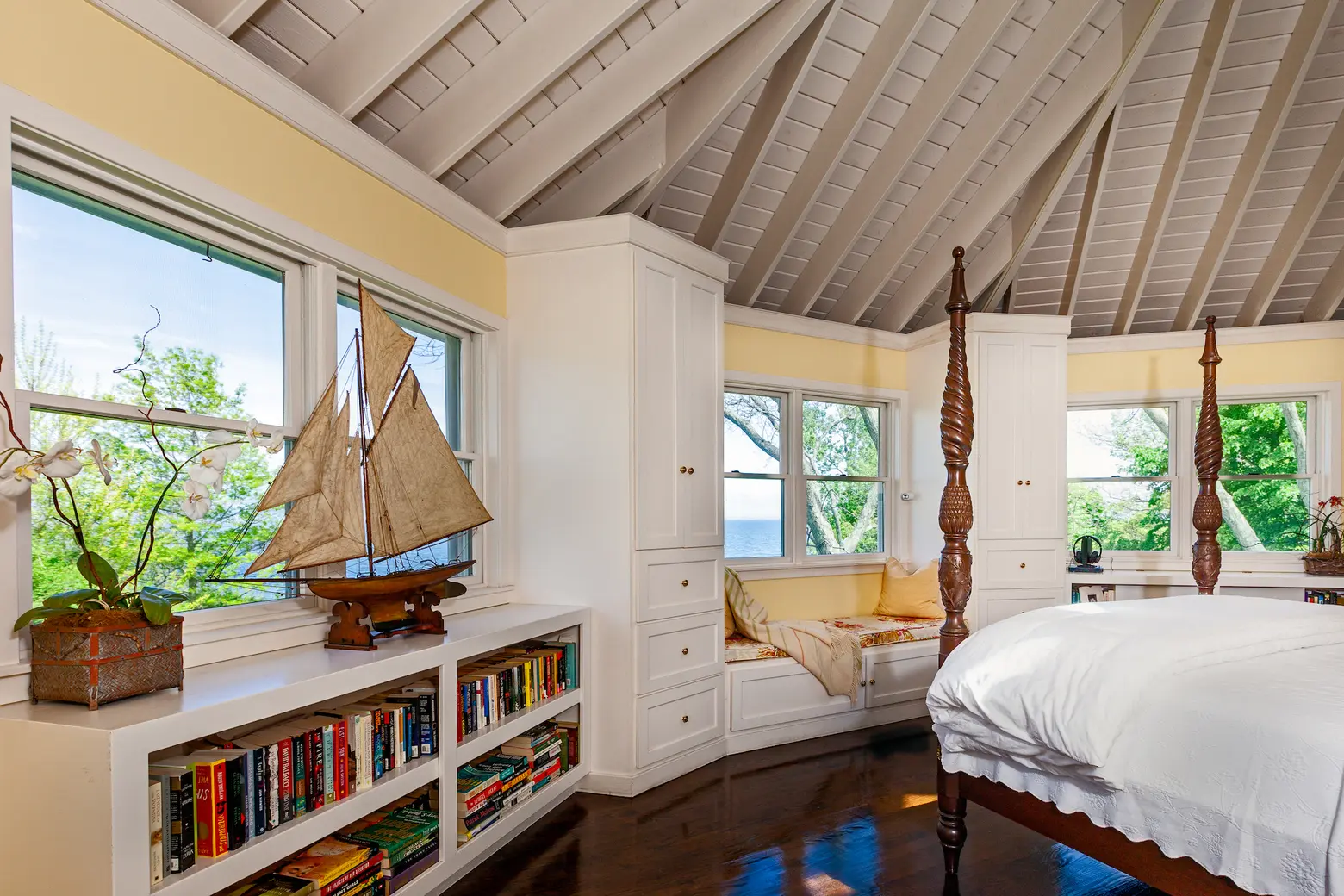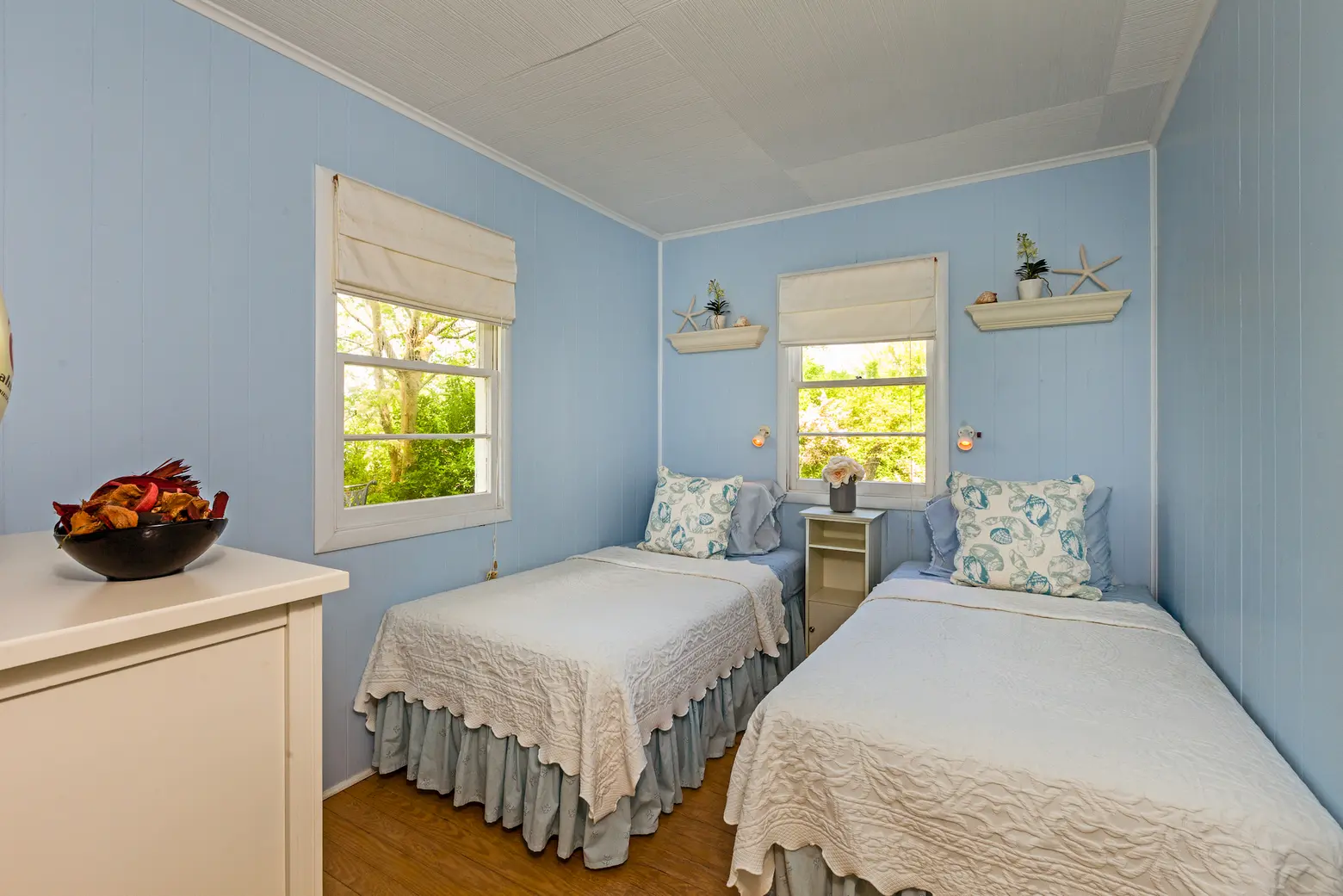 Photos © Jake Wyman
The master suite has incredible cathedral ceilings and multiple windows letting in lots of natural light; the uniquely-shaped room allows for multiple exposures. The room also contains a walk-in-closet and private bath. The two other bedrooms are found off the living and kitchen area on the main level and sit between the second bathroom.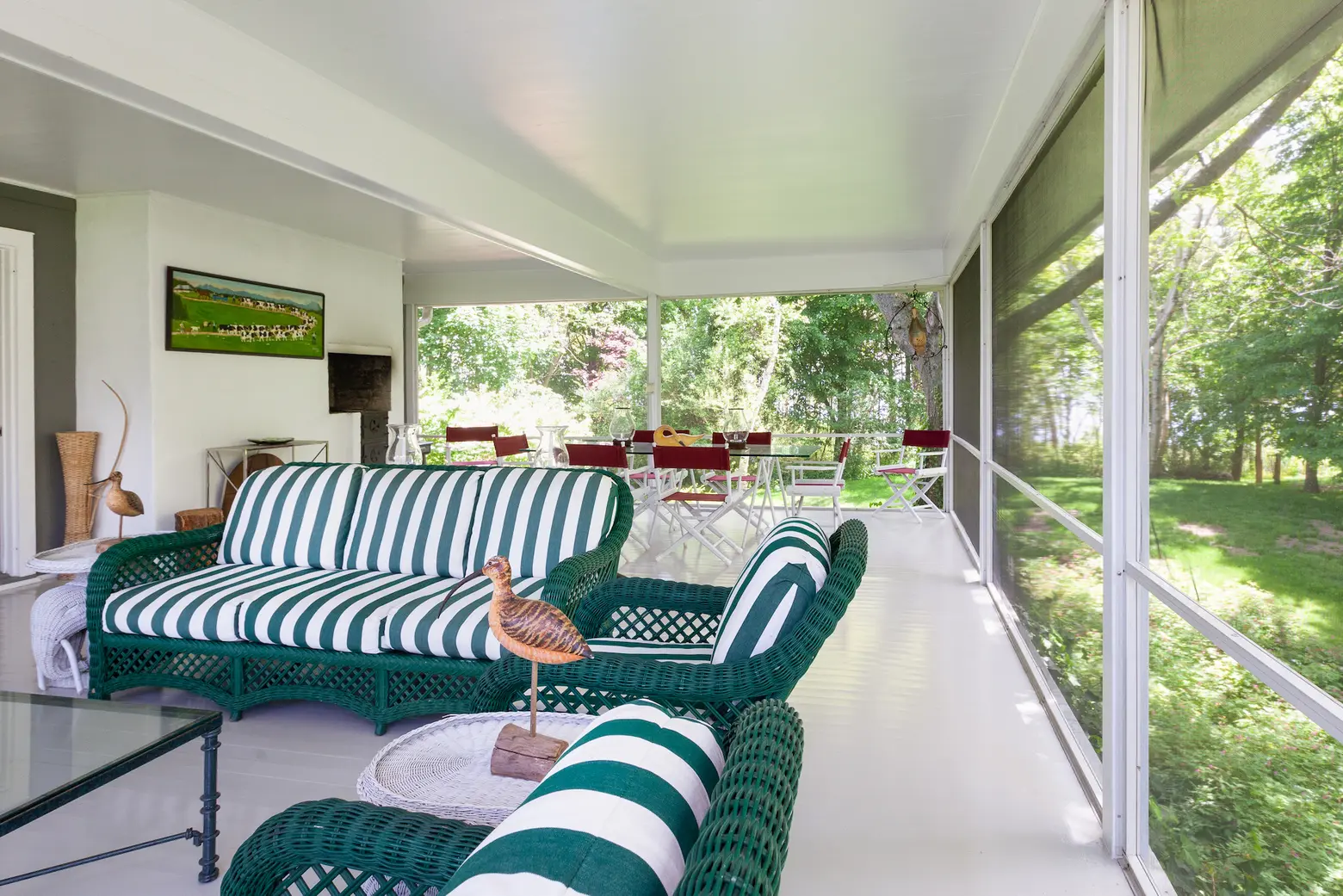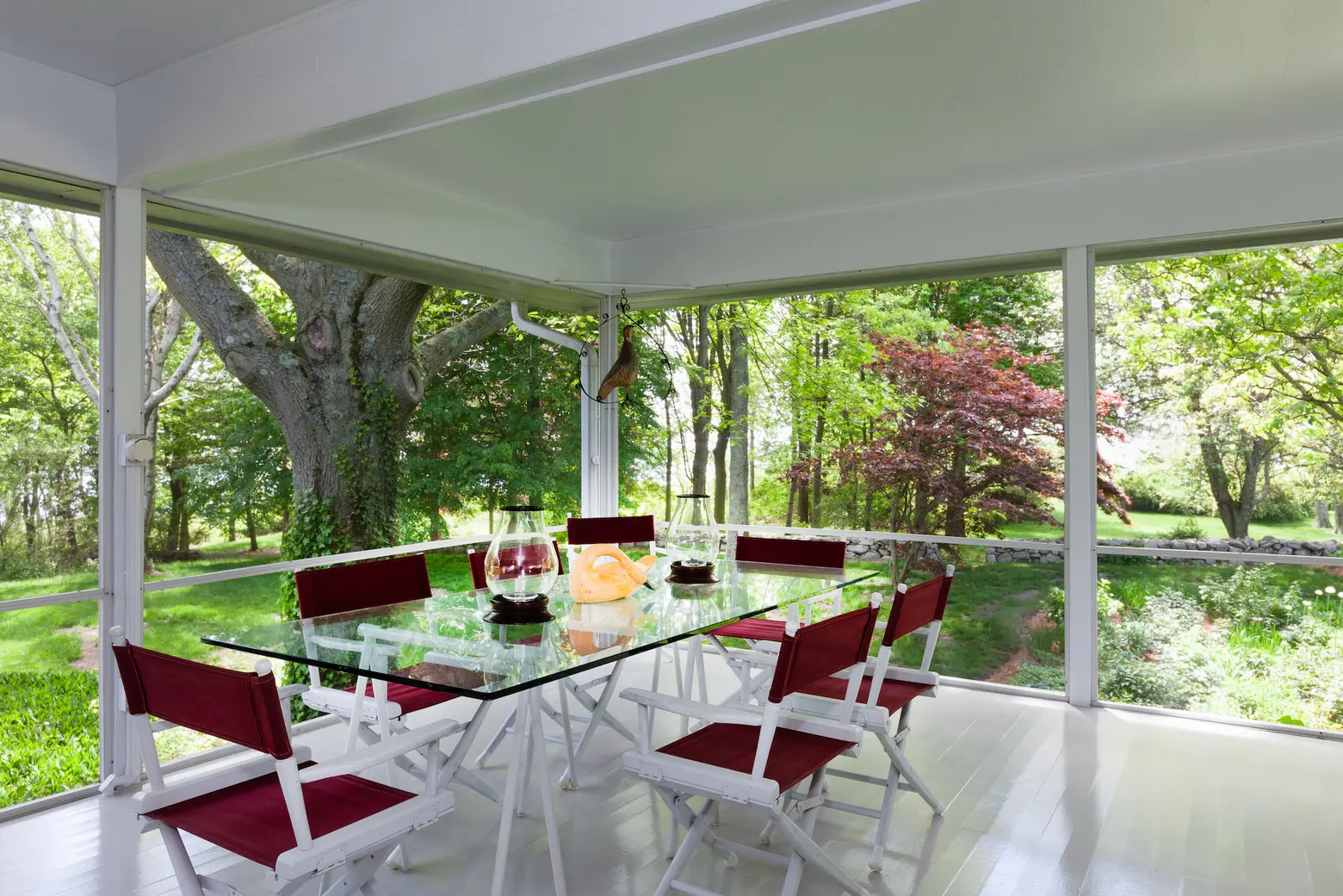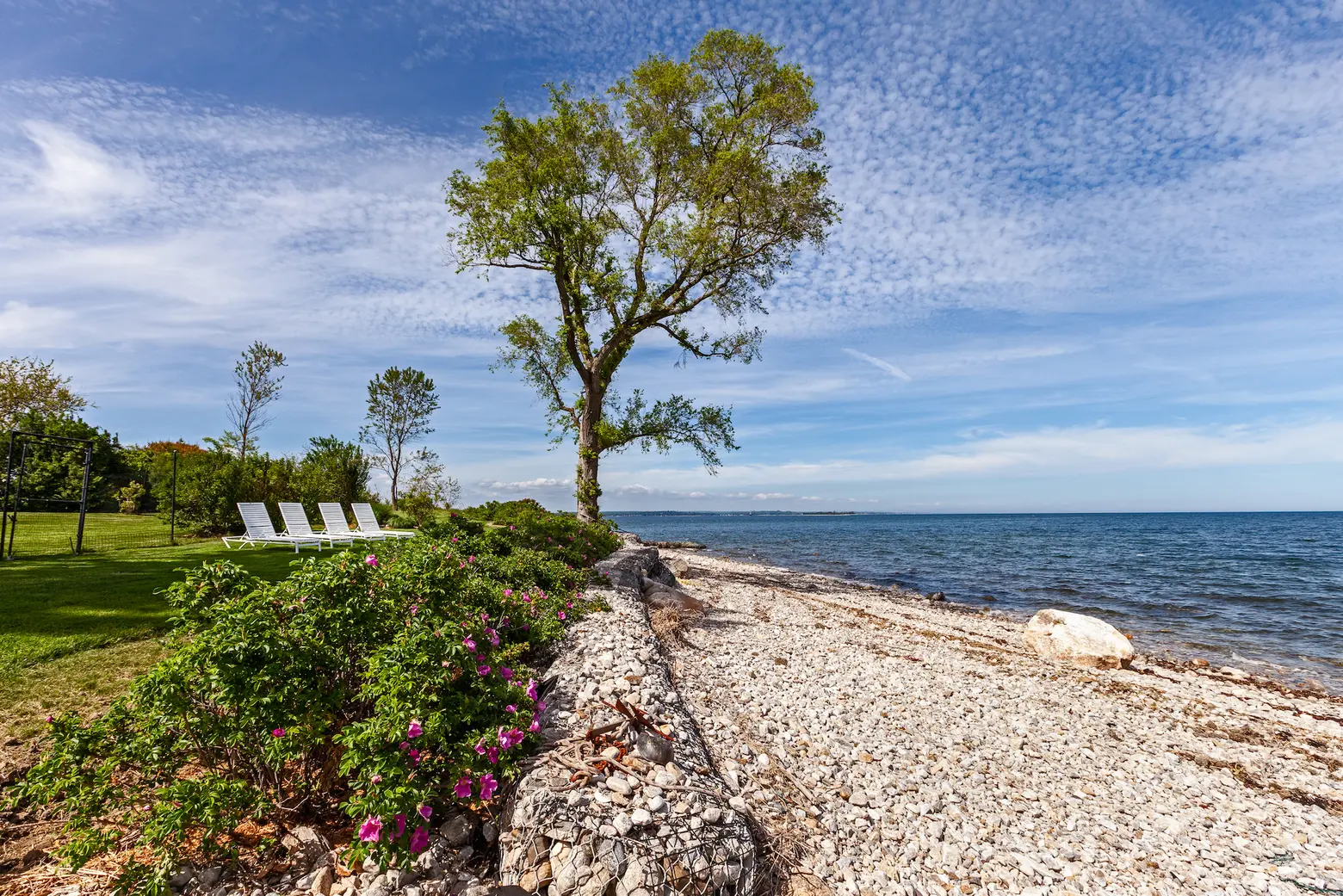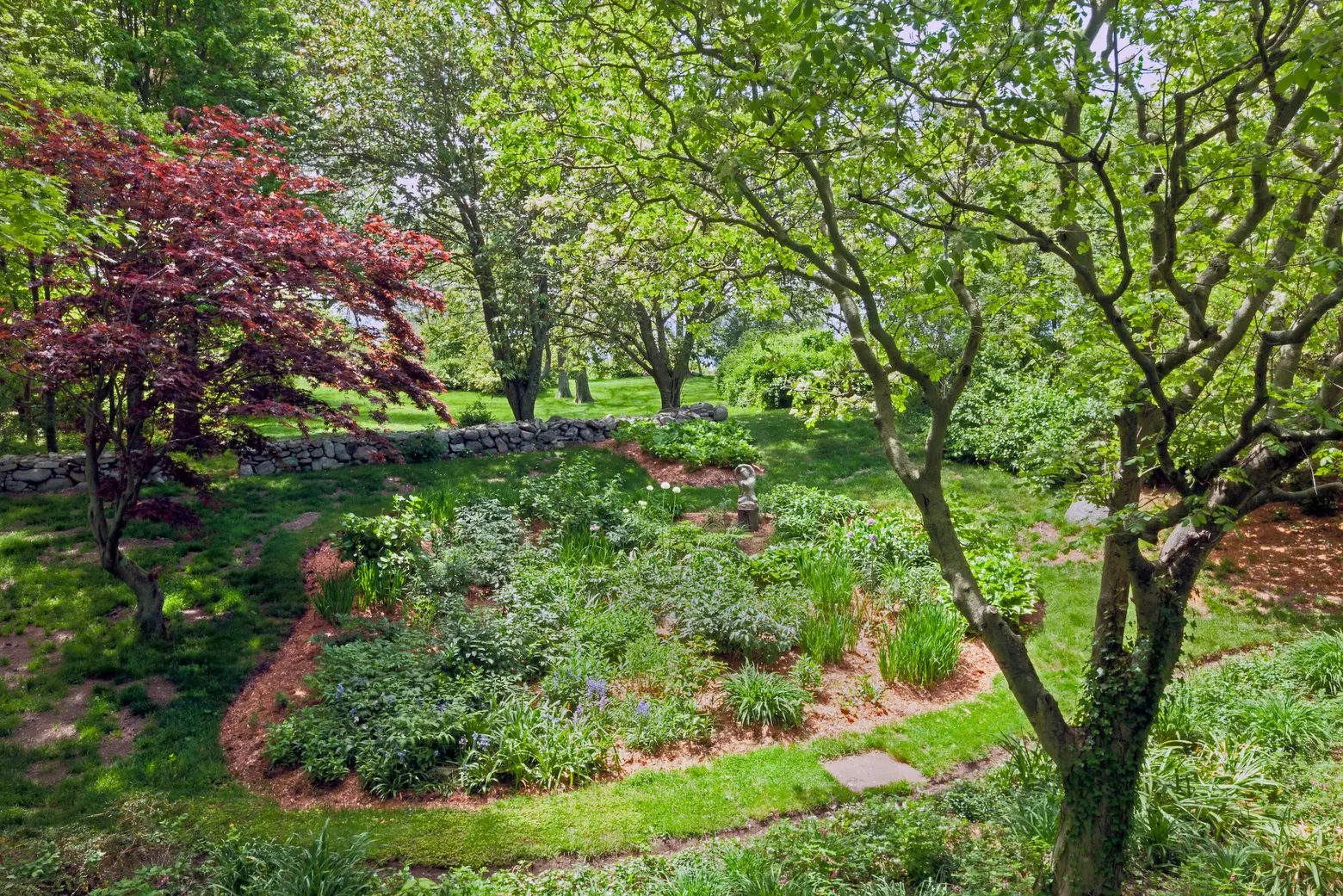 Photos © Jake Wyman
The bonus screened-in porch is nearly half the size of the entire property at 1,000 square feet. It faces the back of the house and overlooks a leafy and garden area with potential for more.
[At Sotheby's International Realty by Eileen Murphy and Nancy Crosland]
RELATED: 
Aerial shots by Carlos Marques, Marcott Studios; Interior shots by Jake Wyman