Plants and pops of color make this $369K Williamsburg one-bedroom a happy home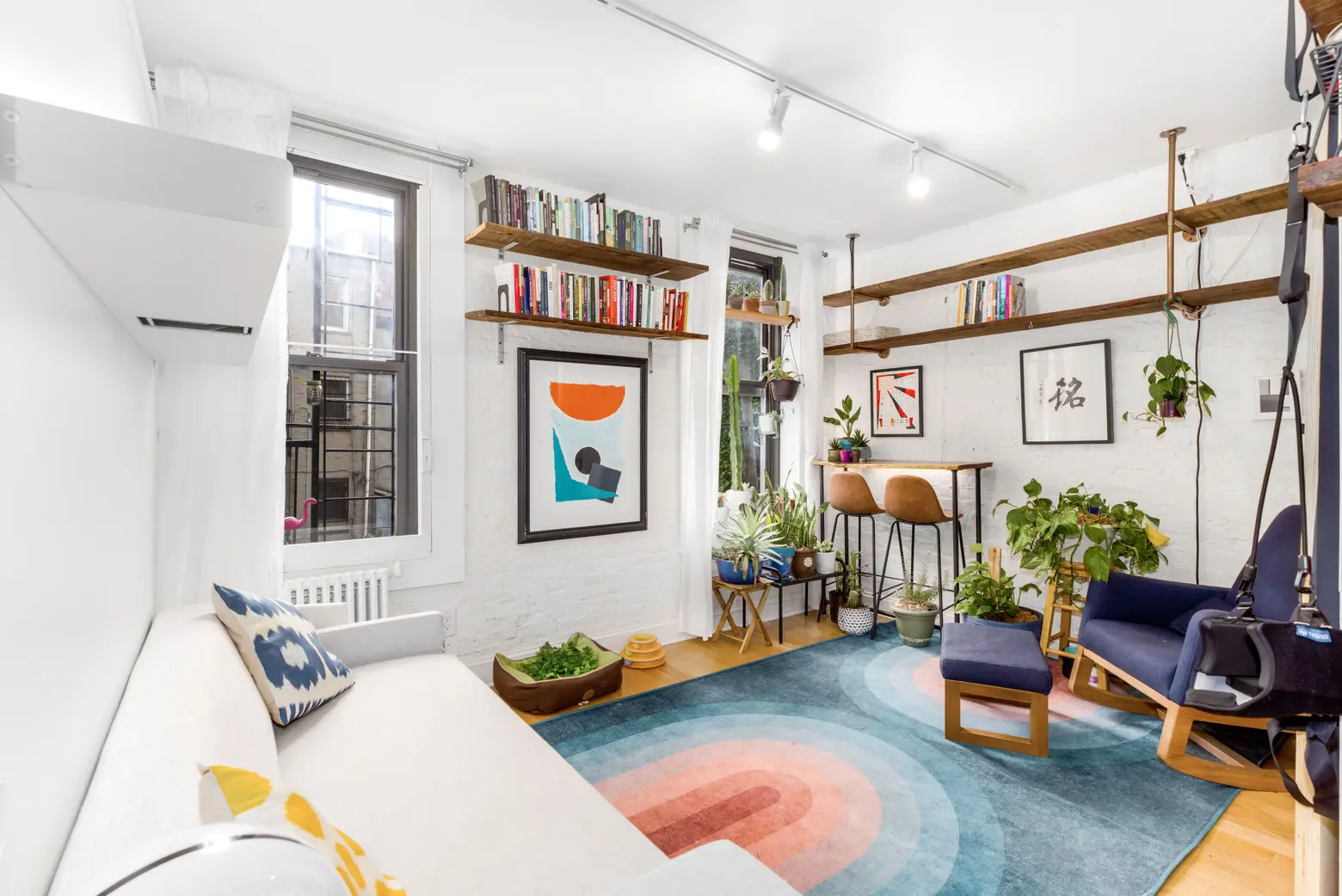 Listing photos courtesy of Douglas Elliman
We could easily see this 464-square-foot Williamsburg apartment popping up on our Instagram feed, with its plethora of plants, rustic details, and pops of color. Aside from its visual appeal, the one-bedroom HDFC co-op at 330 South 3rd Street is priced to perfection, too, asking $369,000.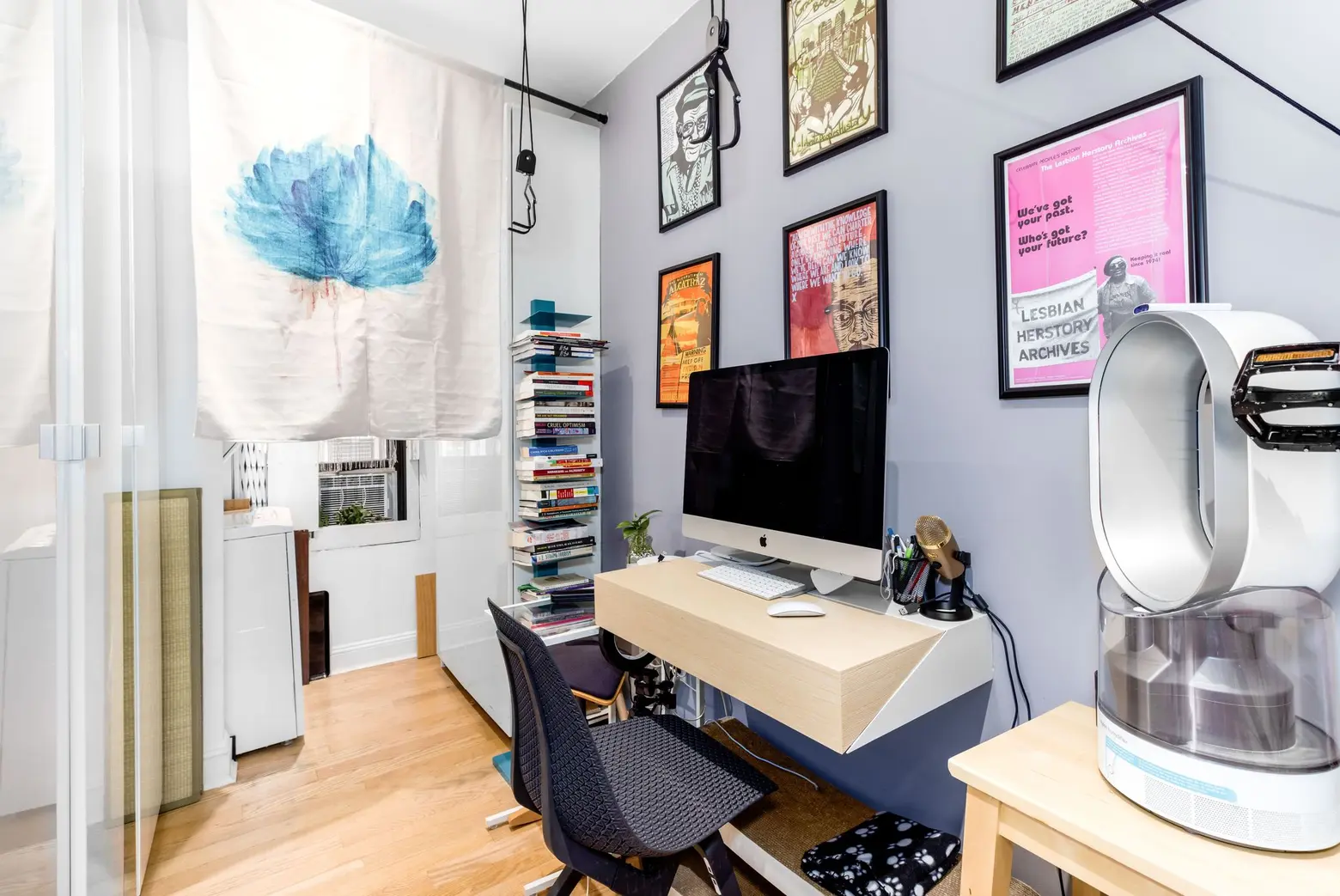 An entry hallway leads to an open foyer area, off which is a home office. This space would technically be the bedroom since it's separated, but it's been outfitted with a full wall of built-in storage and a washer/dryer.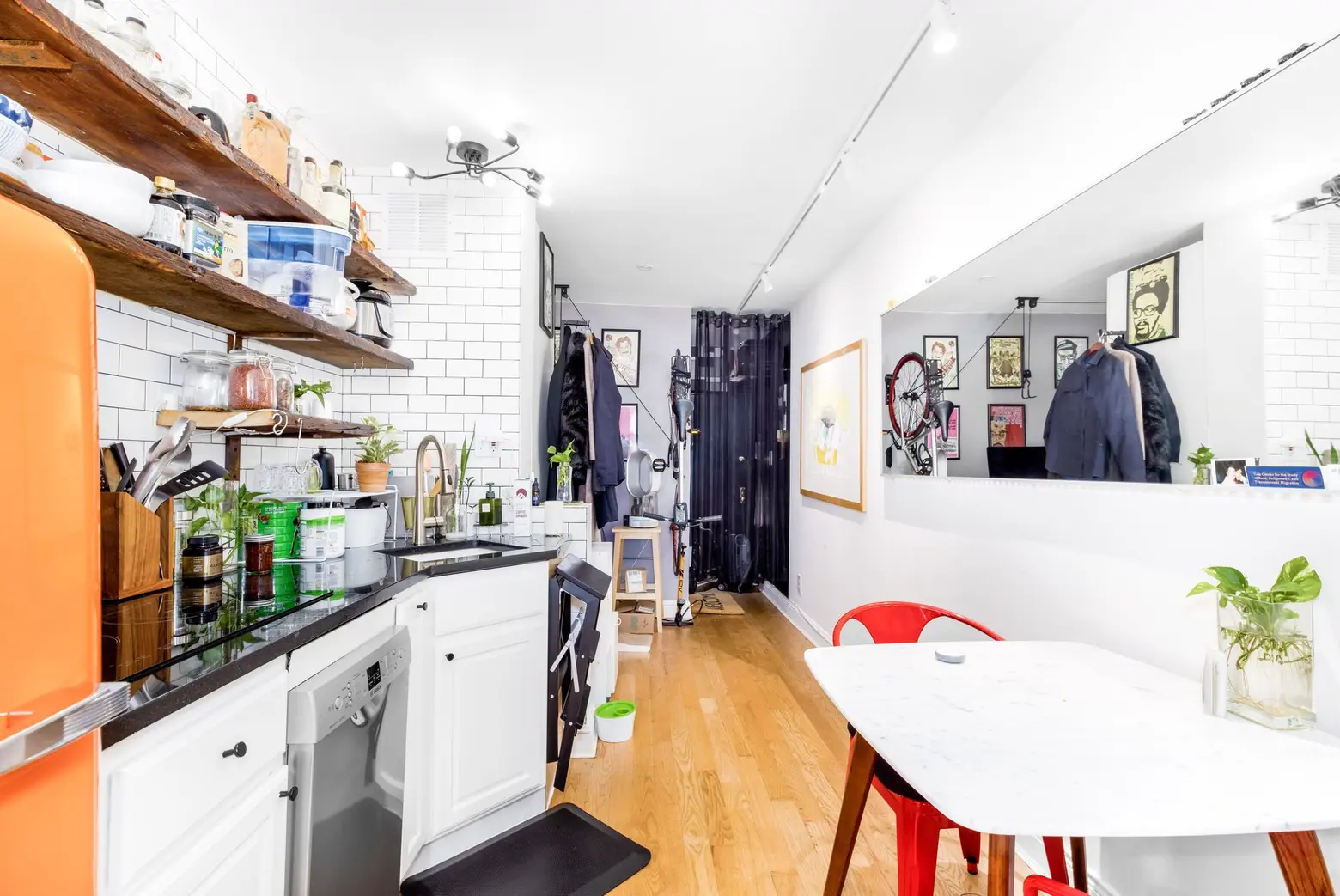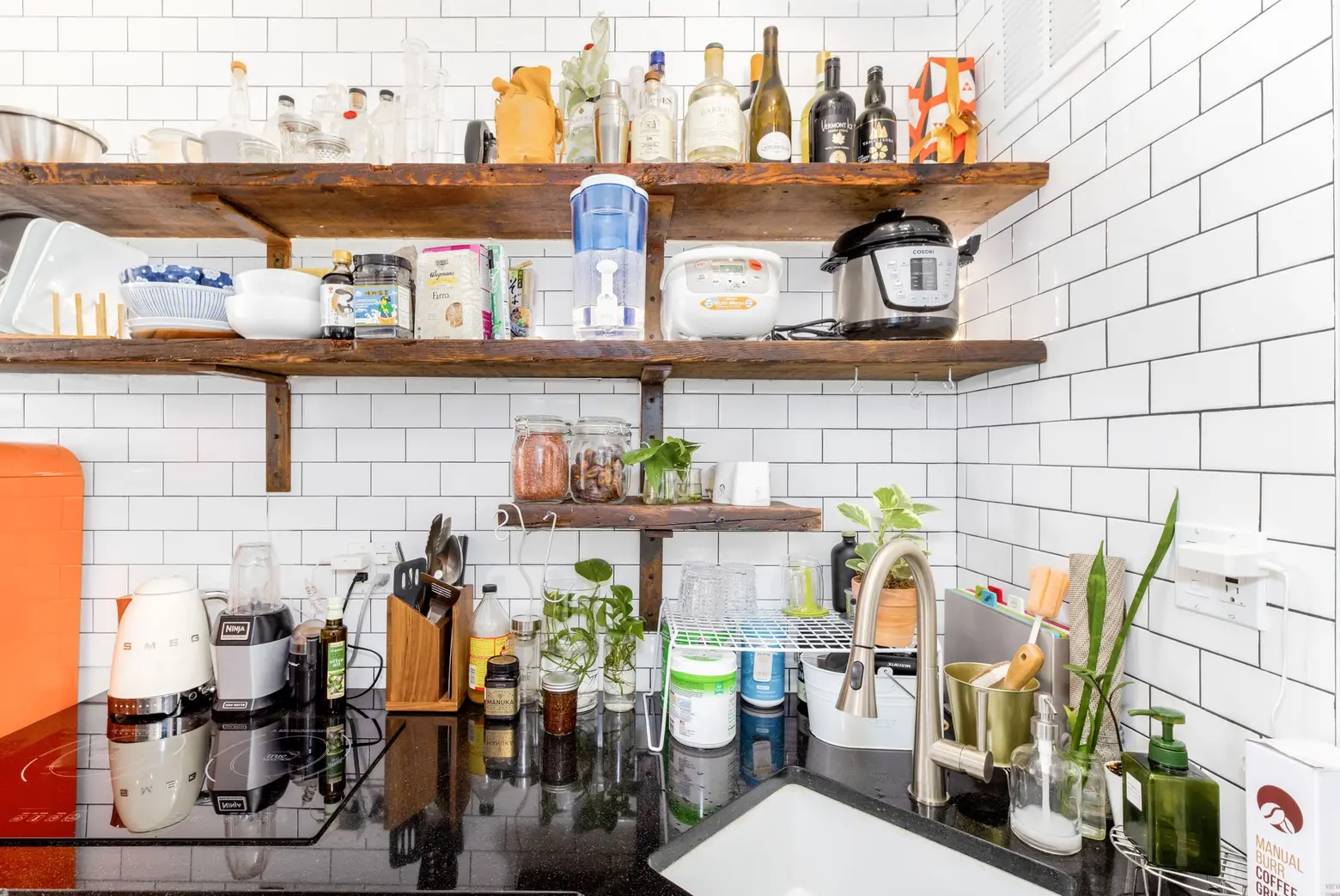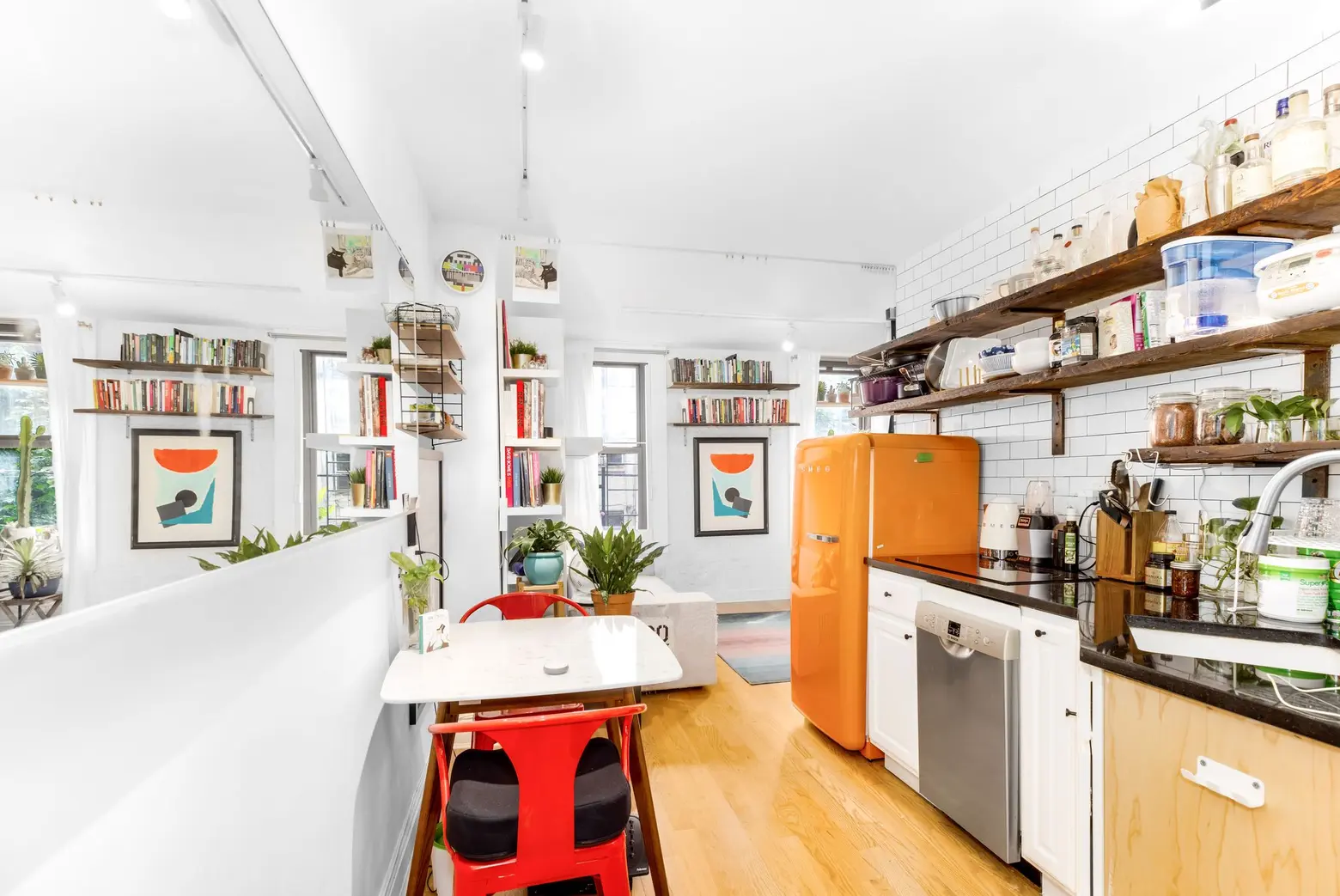 From there, the kitchen sits in the middle of the apartment. The open shelving was made with harvested wood from upstate New York and industrial piping. A retro Smeg fridge, full-size dishwasher, and a white subway tile backsplash round it out.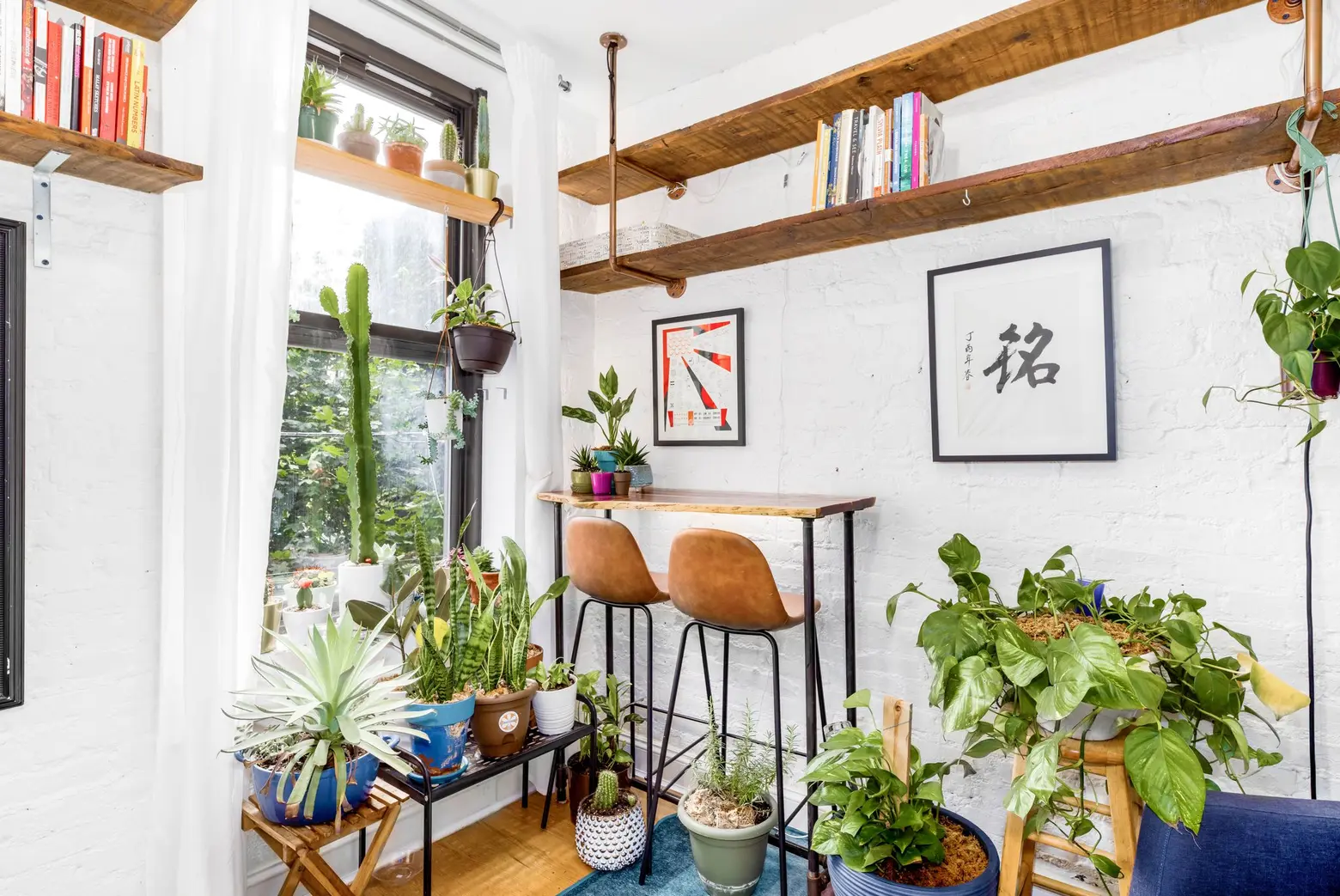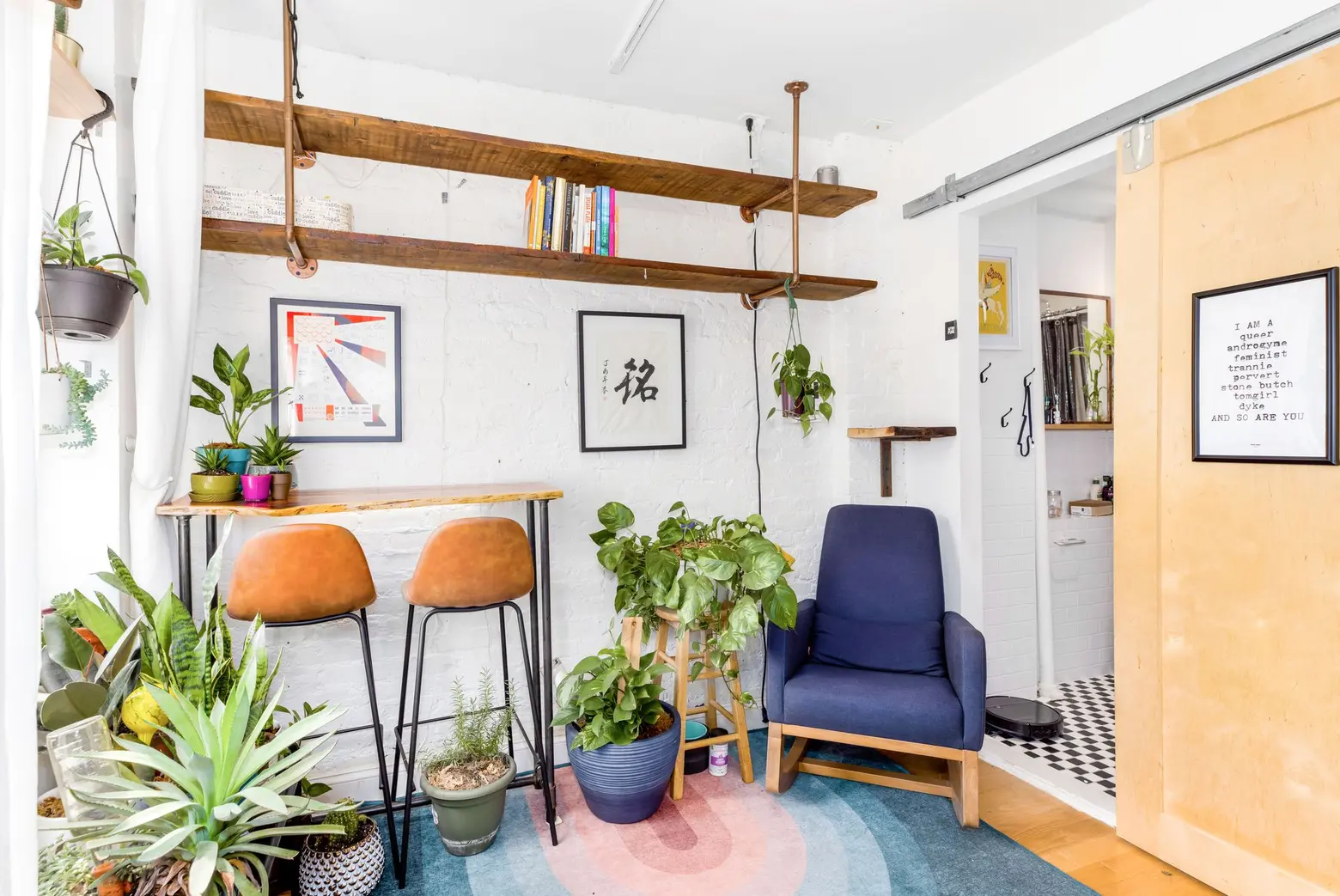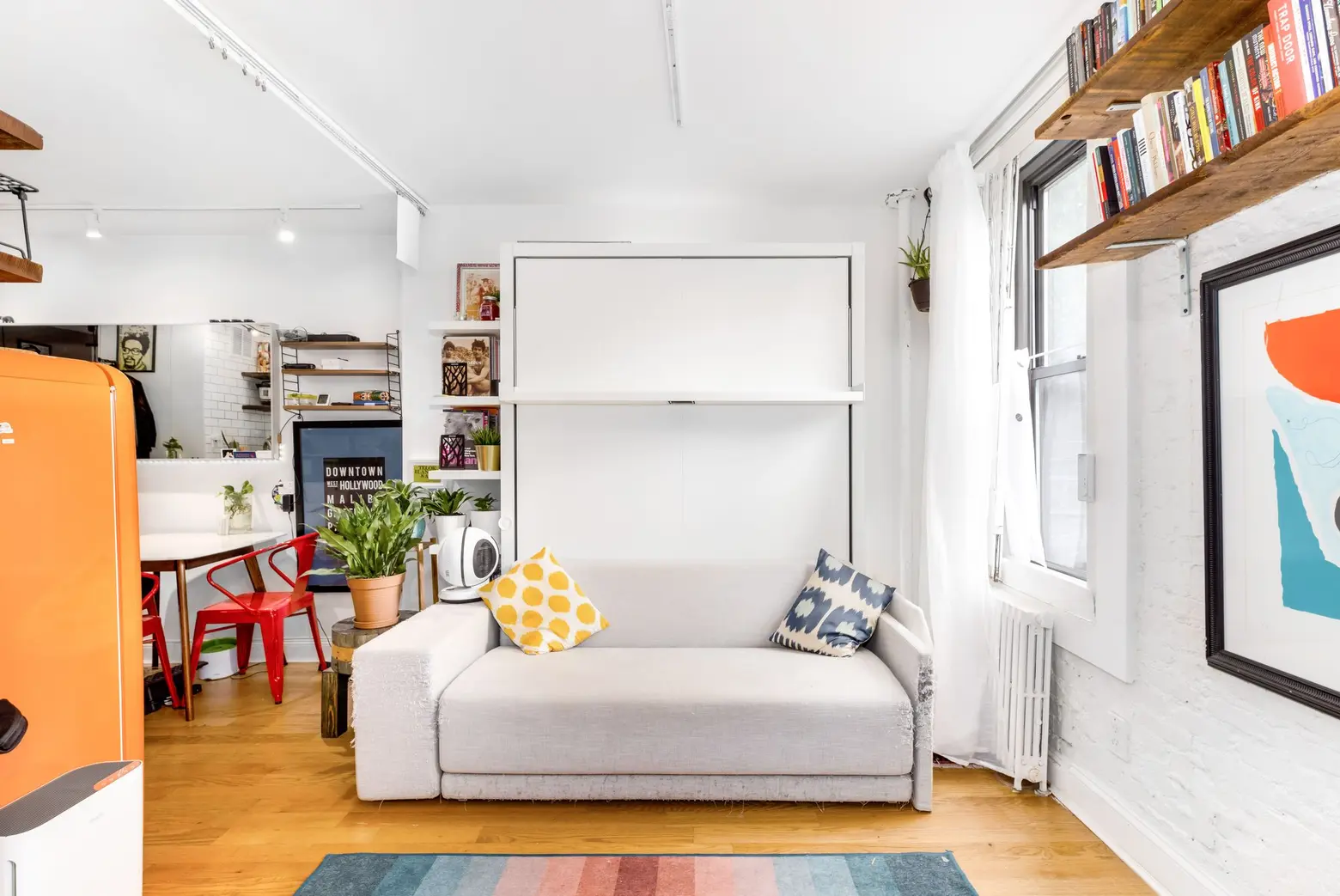 The living room feels extra bright thanks to whitewashed brick walls and two large windows. Behind the couch is a Murphy bed.
Finally, off the living room is the bathroom, which is just as photogenic as the rest of the space.
The HDFC co-op building was built in 1912 and today is made up of 27 units over its six floors. There's an on-site super, new intercom systems, and pets are permitted. As the listing explains, "Per HDFC guidelines this sale is subject to 2019 income caps of 120% of the AMI which is $95,520 for 1 person, $109,200 for 2 persons." The monthly maintenance is $574.
[Listing details: 330 South 3rd Street, Apt. 4 at CityRealty]
[At Douglas Elliman by Gerard Smith]
Listing photos courtesy of Douglas Elliman