One of Manhattan's Last Wood Frame Homes Is Up For Rent Asking $13K/Month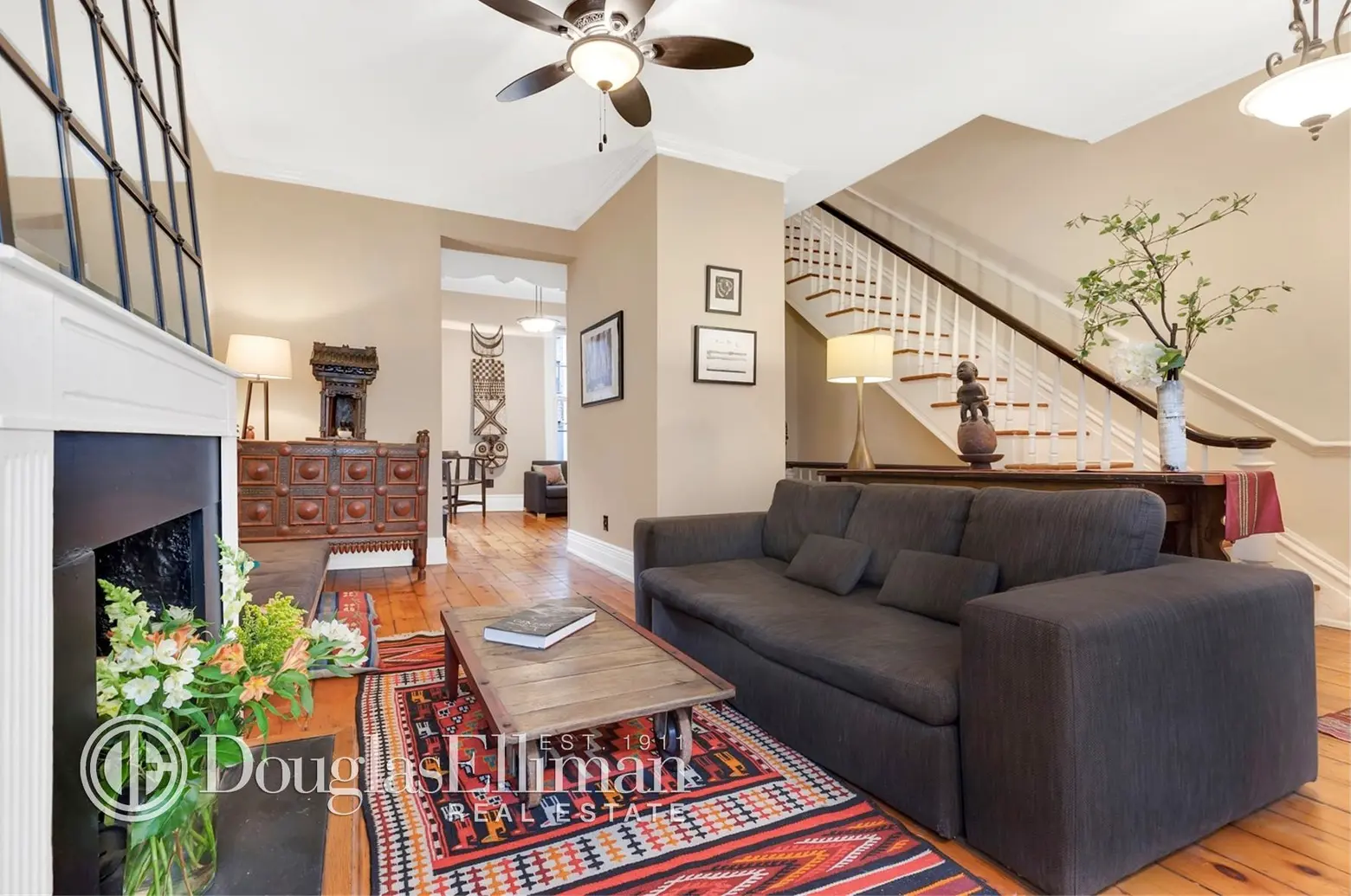 There are very few wood frame homes remaining in Manhattan — with some sprinkled throughout neighborhoods like the Upper East Side and the Village — but here's one at 312 East 53rd Street, in Turtle Bay. It was constructed in 1866, right before the city prohibited further construction of wooden buildings due to the fire hazard. Since then, this home, and its wood-framed neighbor next door, amazingly still stand. Residents of both homes can be traced all the way back to 1866 — No. 312 was once occupied by Lincoln Kirstein, who would go on to found the New York City Ballet. Its latest owners are Jessica and Robert Nacheman, a principal at the engineering firm Thornton Tomasetti, who bought it back in 2012 for $2.275 million and put it up for rent.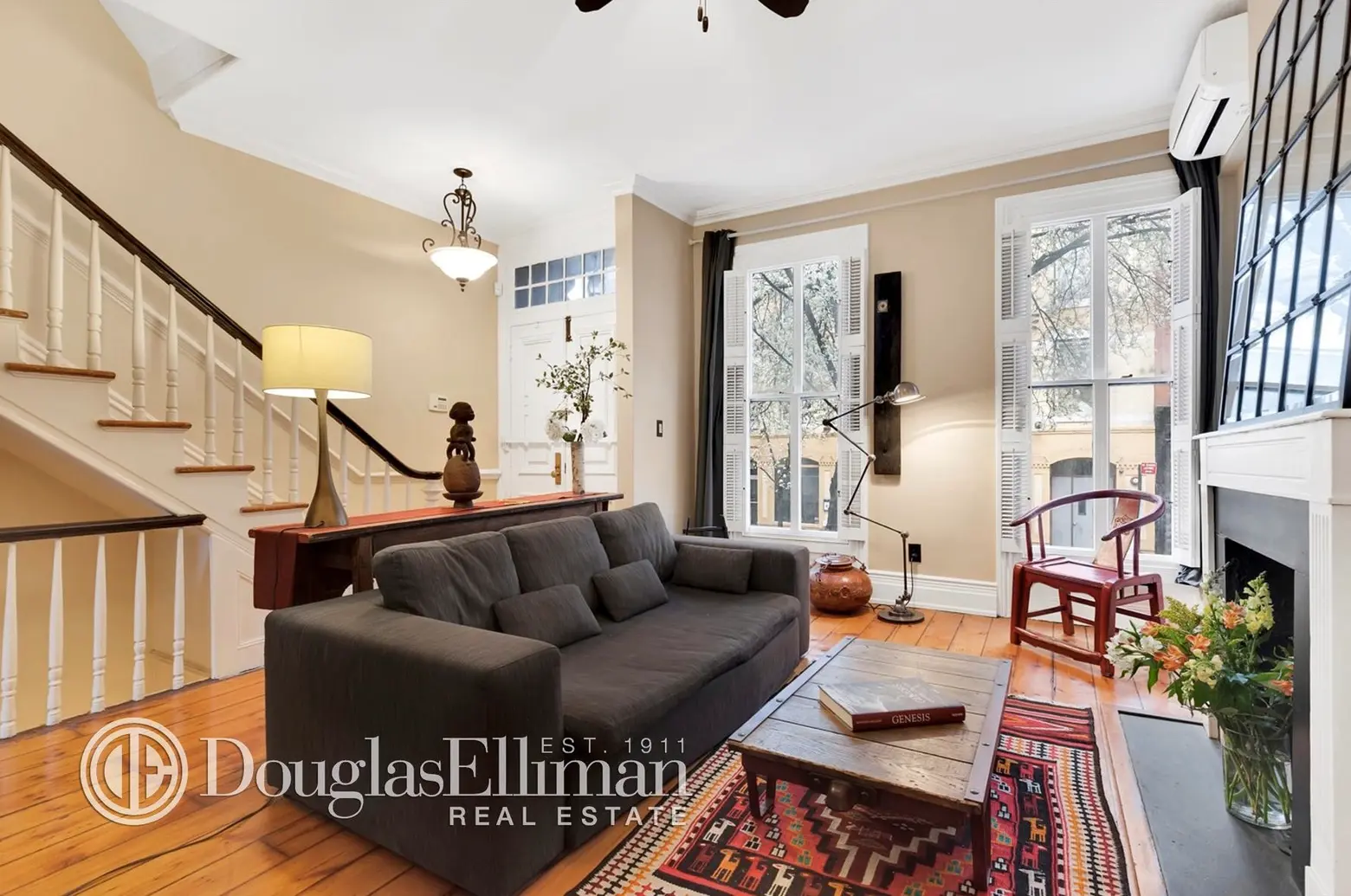 This townhouse has four stories and covers 2,280 square feet. The formal entrance, from atop the stoop, leads to a foyer, living room and library. Despite this house being very, very old, much of the interior is upgraded.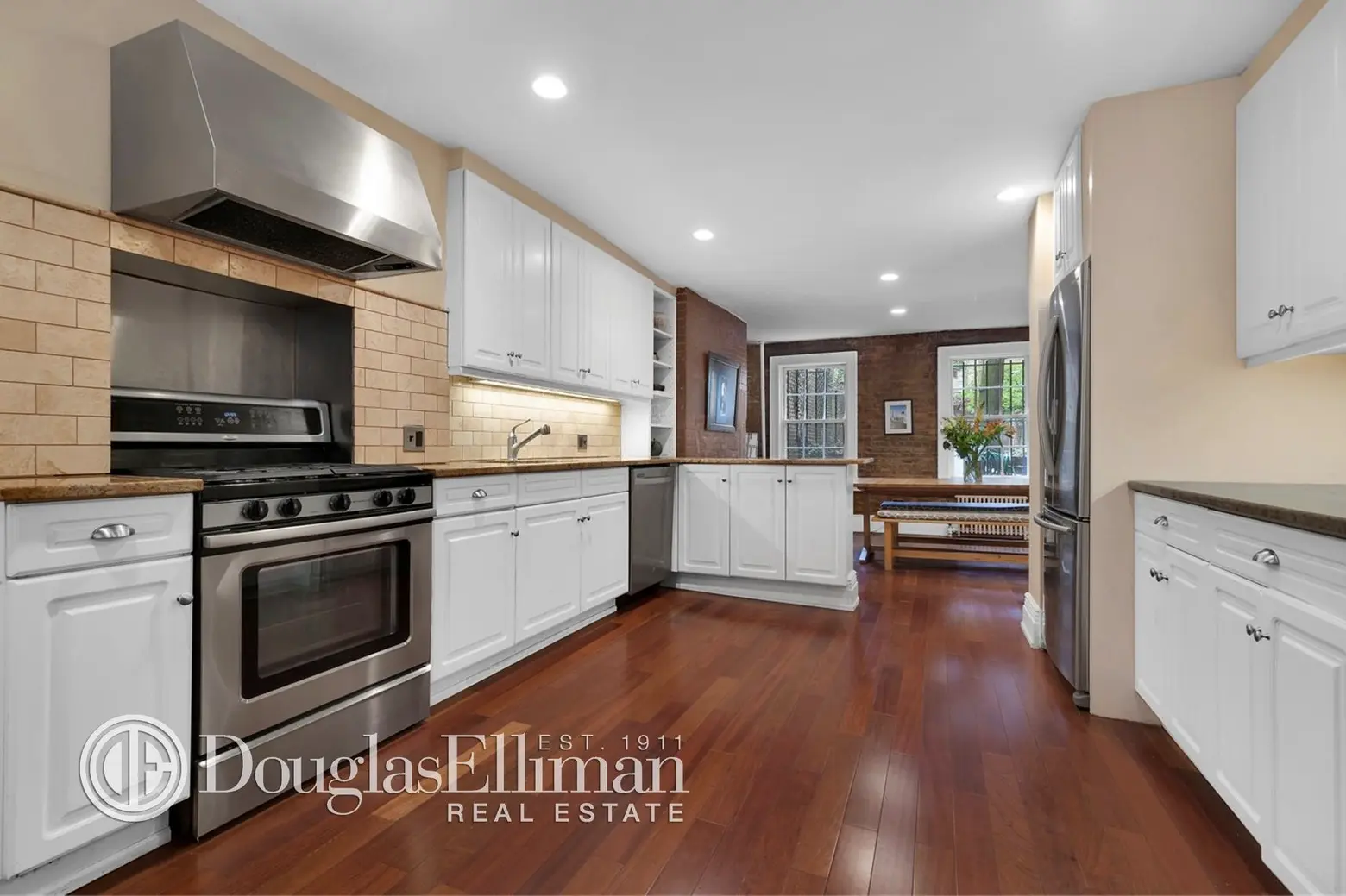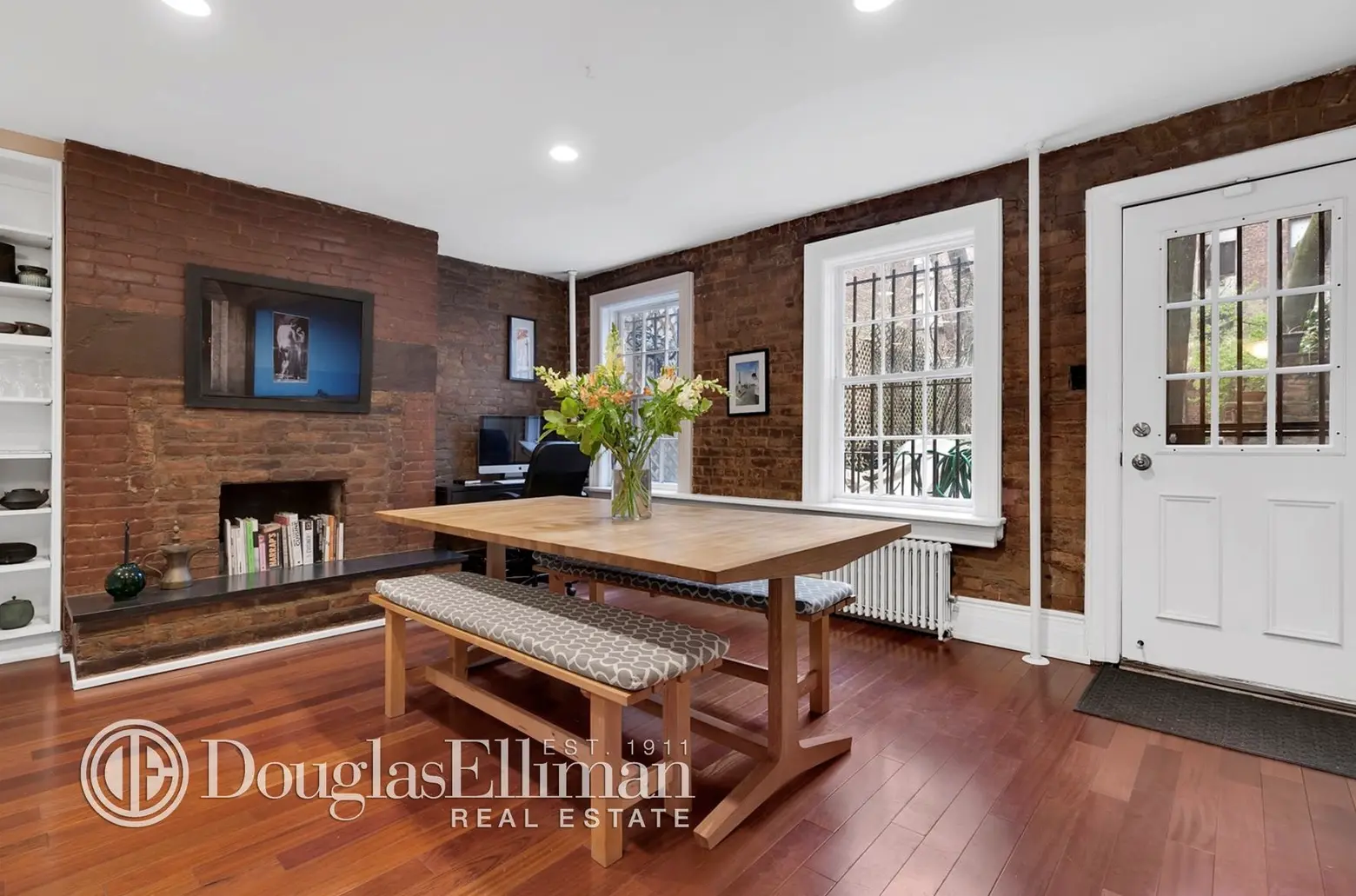 Below the parlor floor and stoop, the entry hall from the garden level leads to a renovated kitchen with stainless steel appliances and granite counter tops. Off the kitchen is the large dining area which has a beautiful hearth framed by exposed brick.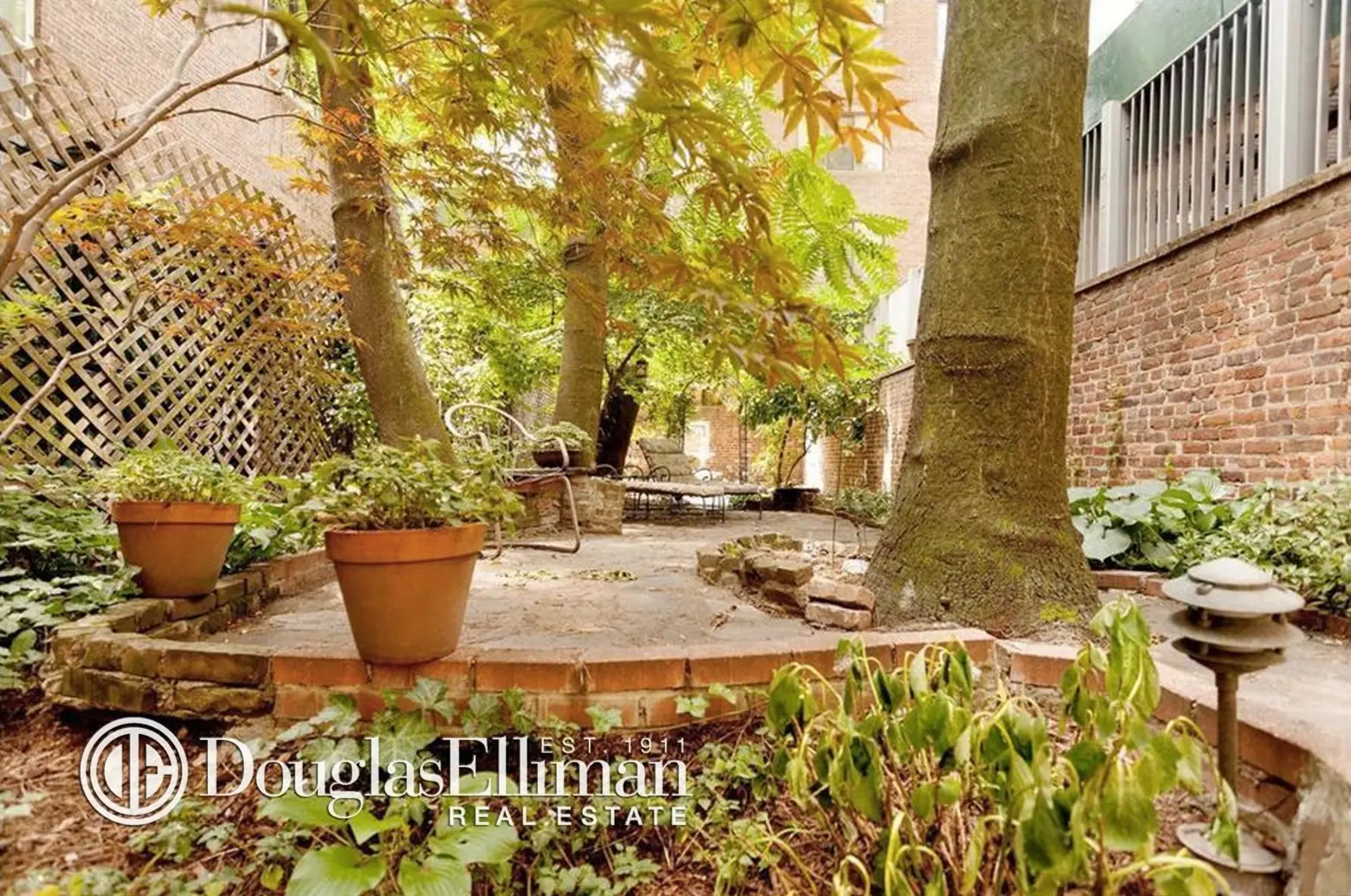 The garden floor leads out to a lovely private garden, which actually has two different levels and boasts 1,250 square feet.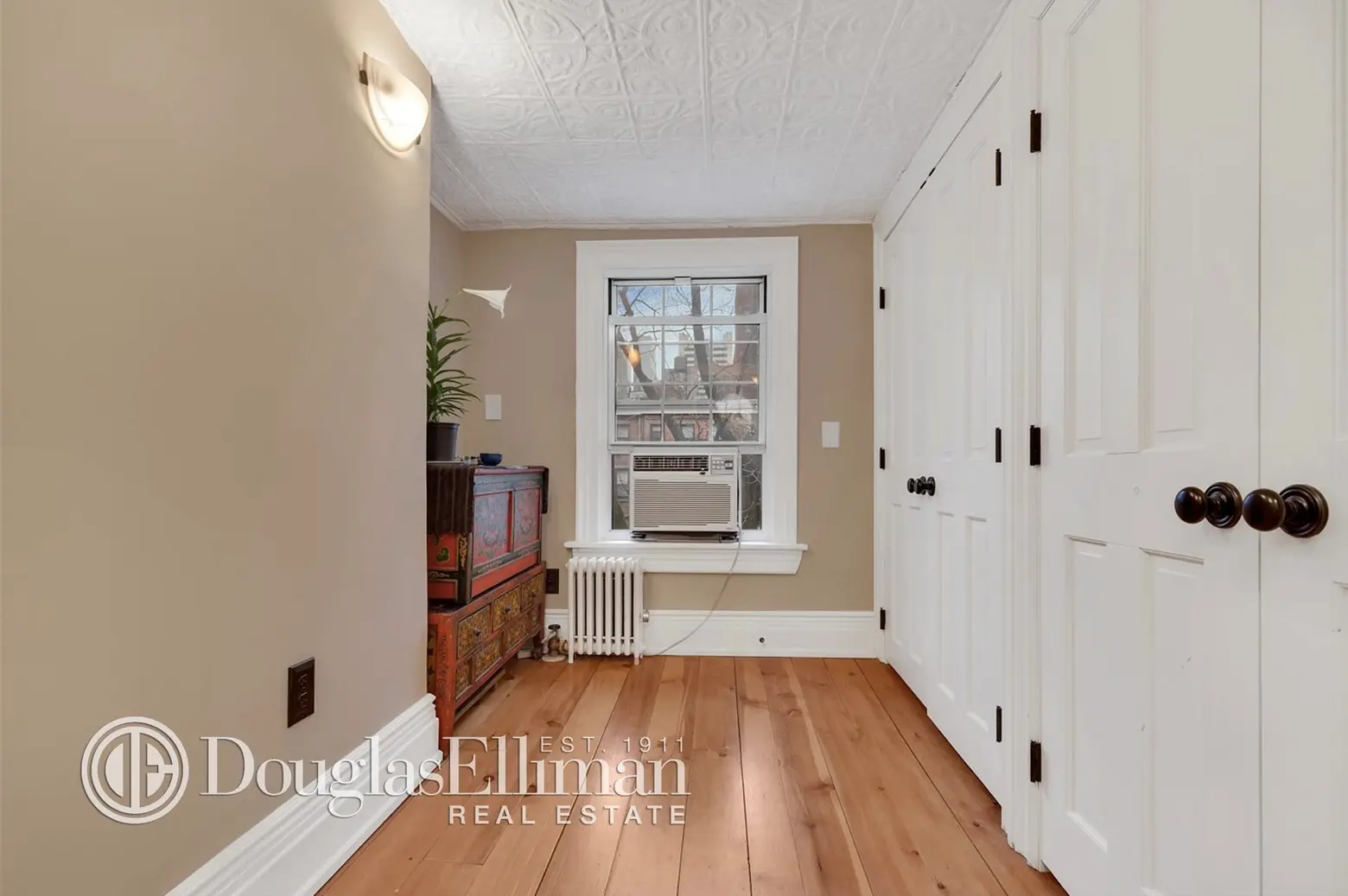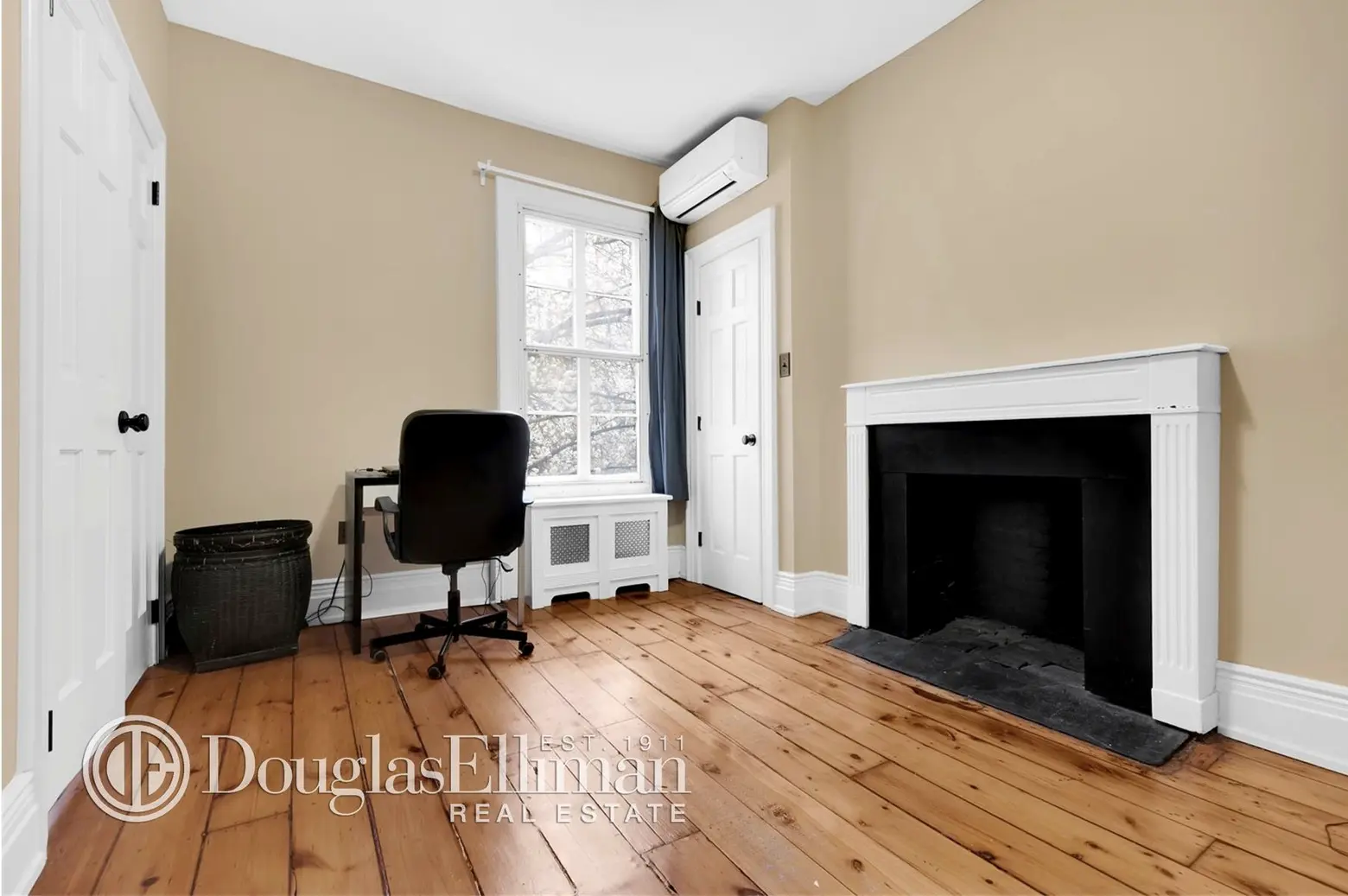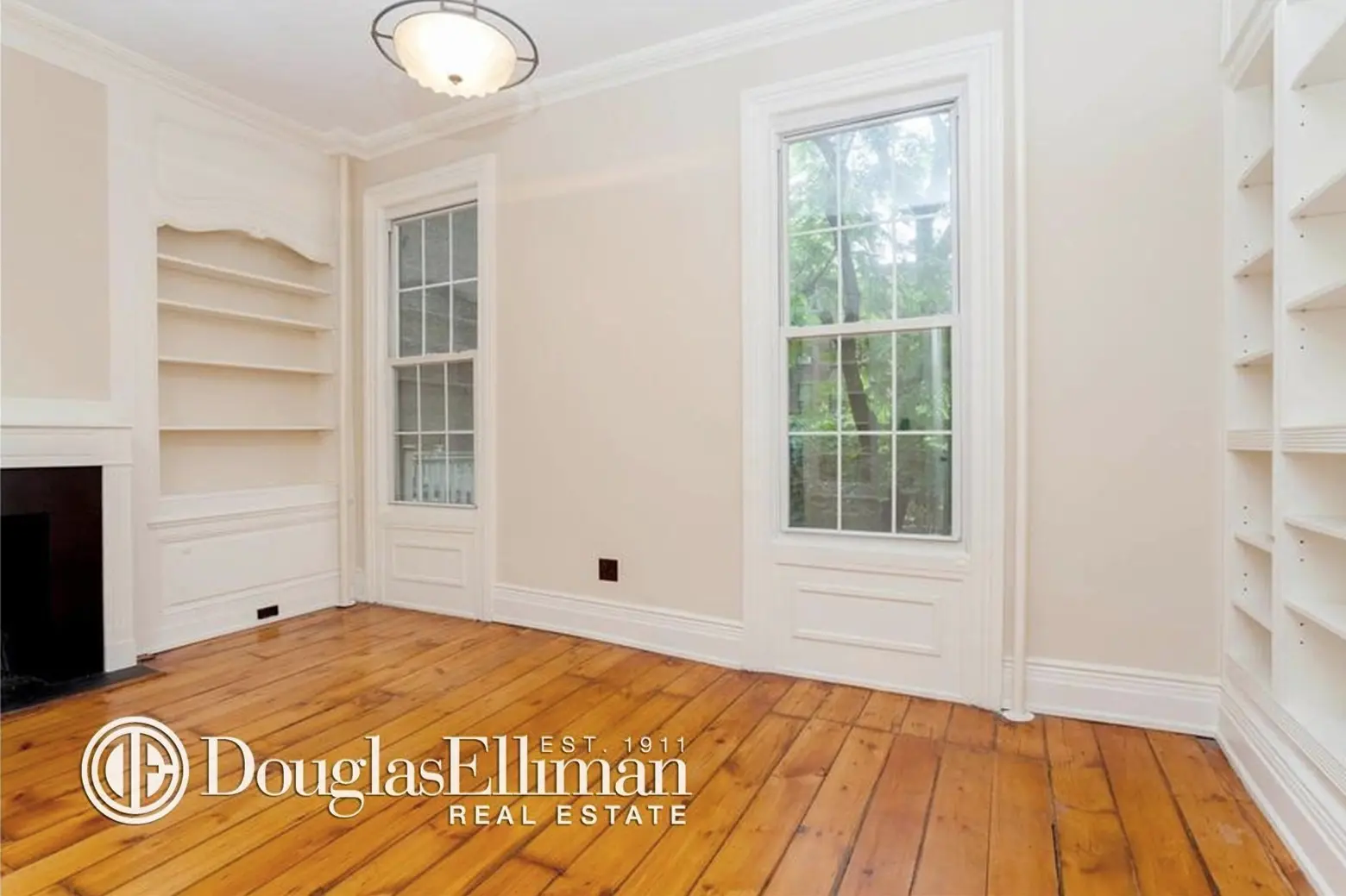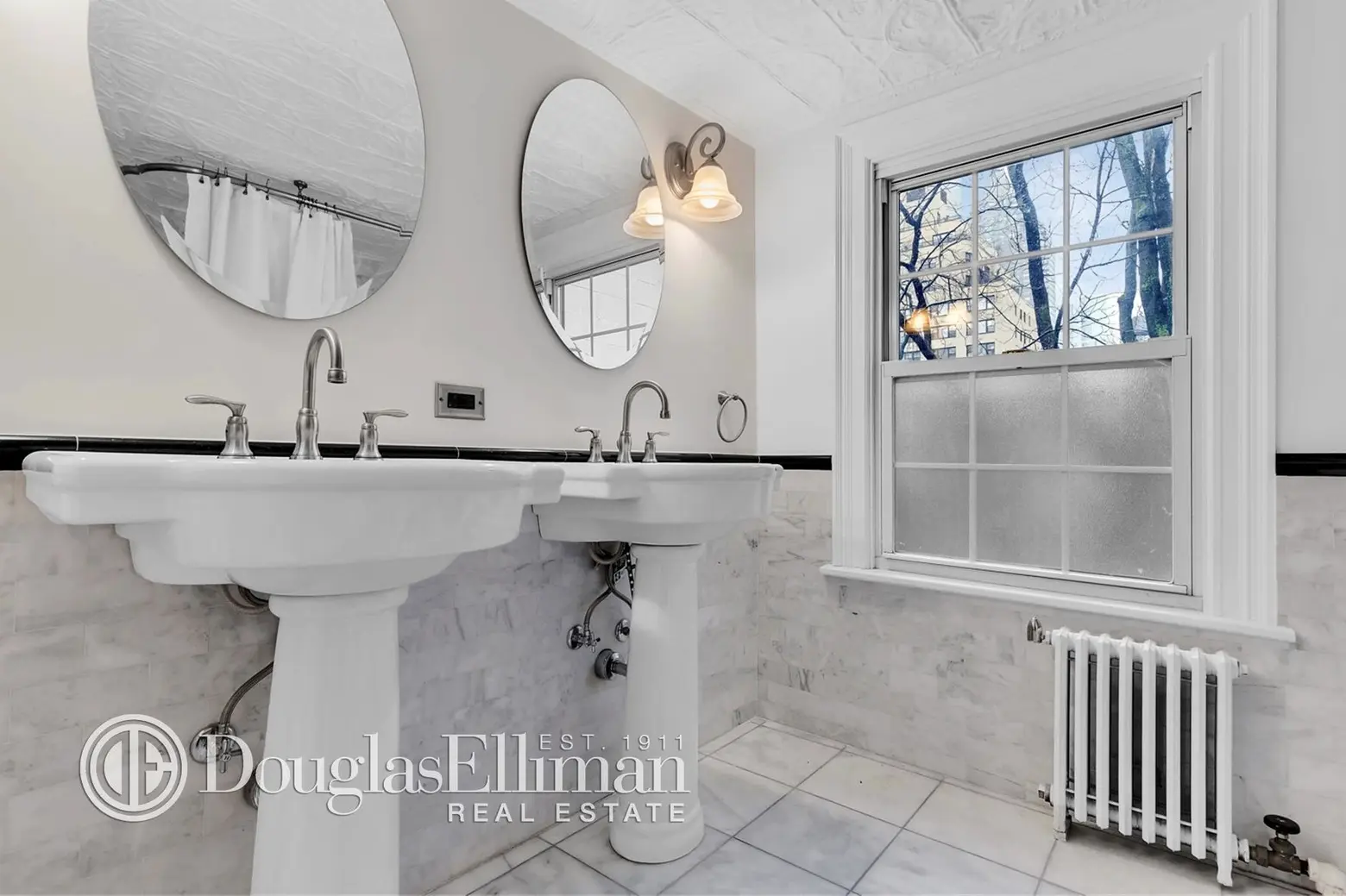 From the parlor floor, an open staircase leads to two bedrooms, one with a separate office space, and a bathroom with a double sink on the third floor. There are plenty of great details in each room, including build-in shelving, more fireplaces and what look like the original wood floors.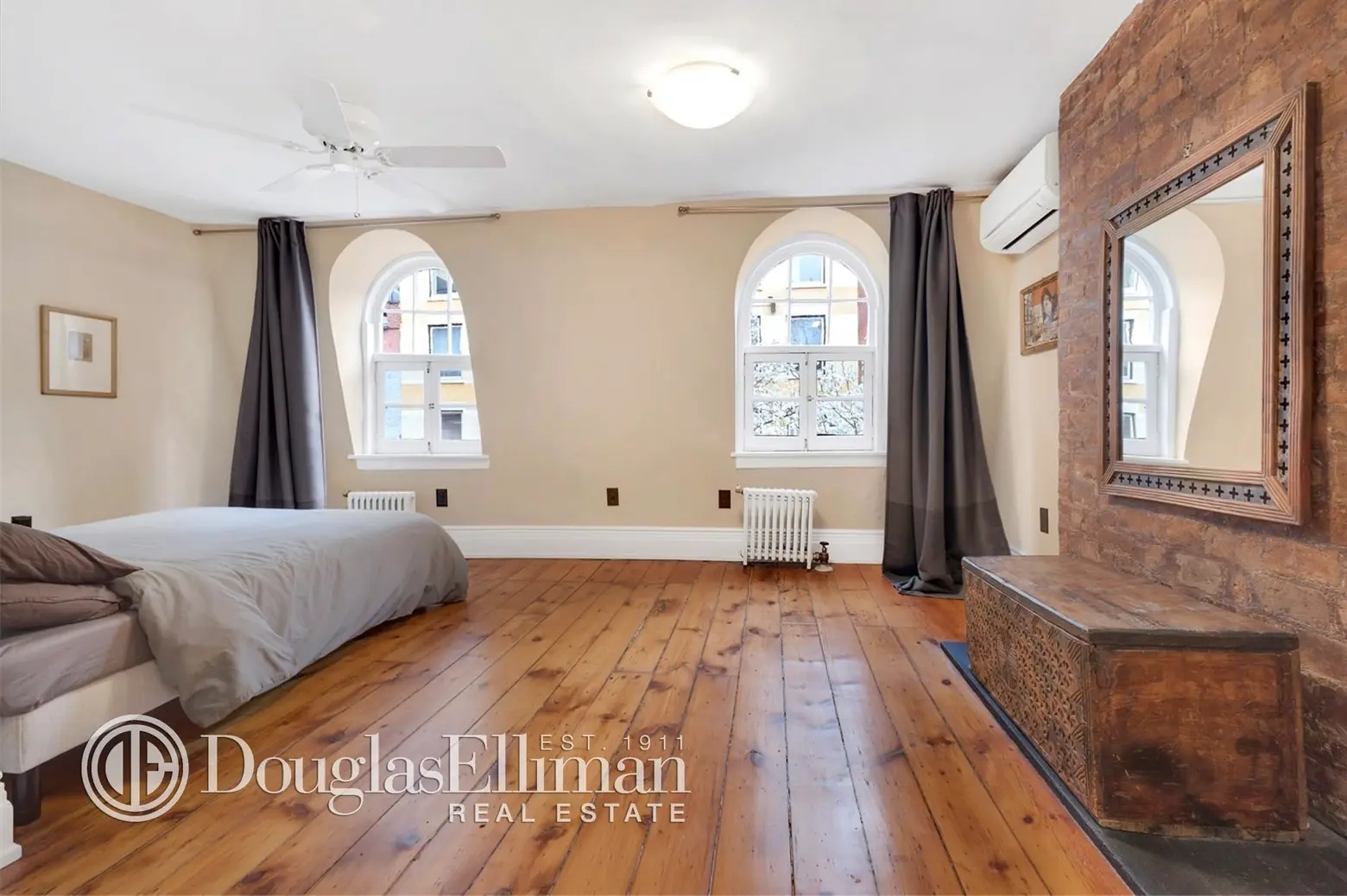 The entire fourth floor holds the master bedroom which includes a dressing room, five closets and a master bathroom with the original tin ceiling. What beautiful arched windows and exposed brick details in the bedroom! This is a historic home we would not mind hanging out in for a few months (or more).
[Listing: 312 East 53rd Street by Jason Hernandez and Lesley Steiner for Douglas Elliman]
RELATED:
Photos courtesy of Douglas Elliman