On a colorful cobblestone block in Brooklyn Heights, a Greek Revival townhouse asks $4.9M
Photos courtesy of Virginia Carey/ Brown Harris Stevens
A Greek Revival townhouse on one of Brooklyn's most picturesque cobblestone blocks is now available. Located in a row of colorful 19th-century homes on Brooklyn Heights' Joralemon Street, the pastel green residence at No. 43 measures 21 feet wide and is currently configured as two duplexes. Asking $4,900,000, the home measures roughly 3,200 square feet across four floors and boasts a charming rear garden and original details like its brick and brownstone facade, wide plank flooring throughout, and marble fireplaces.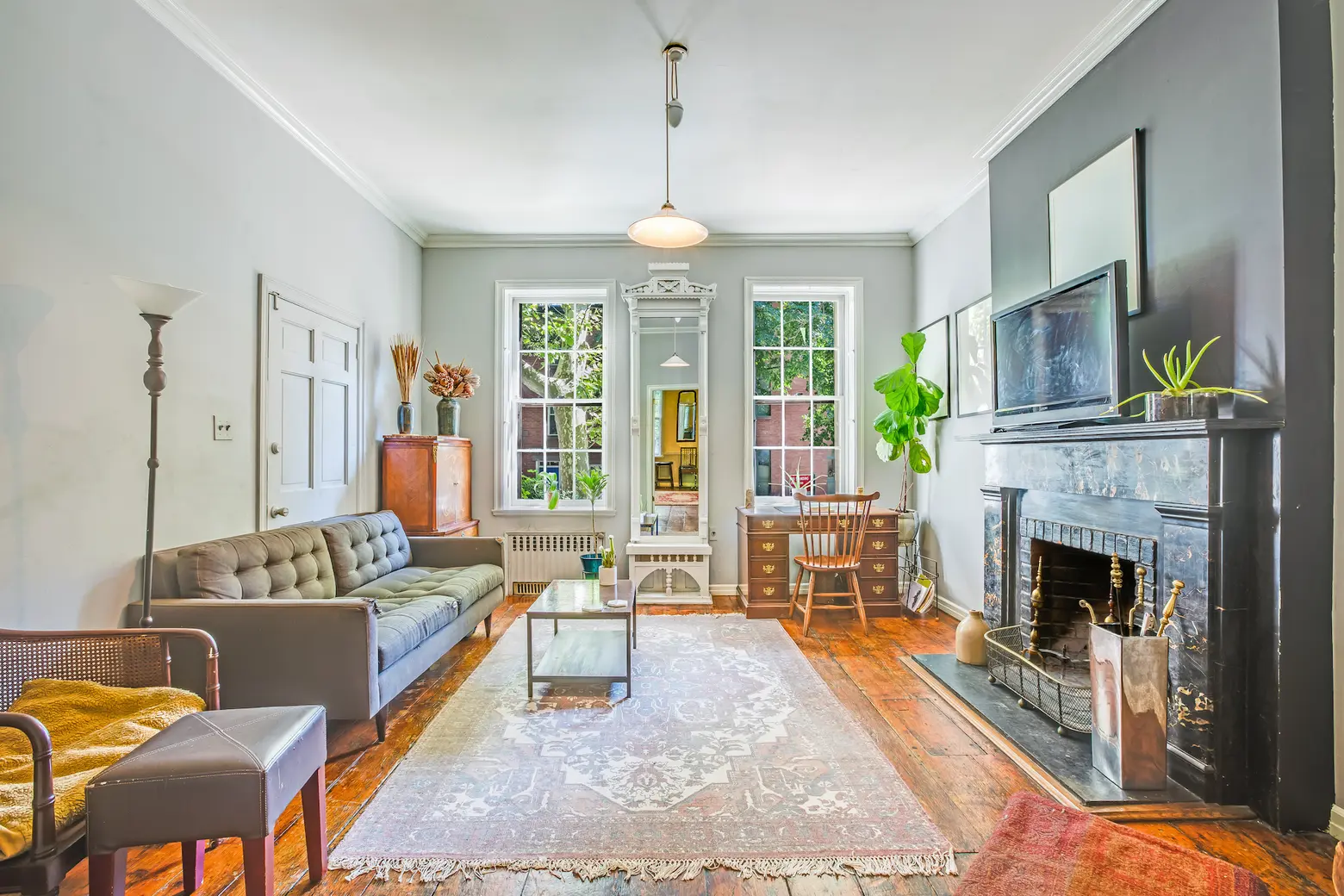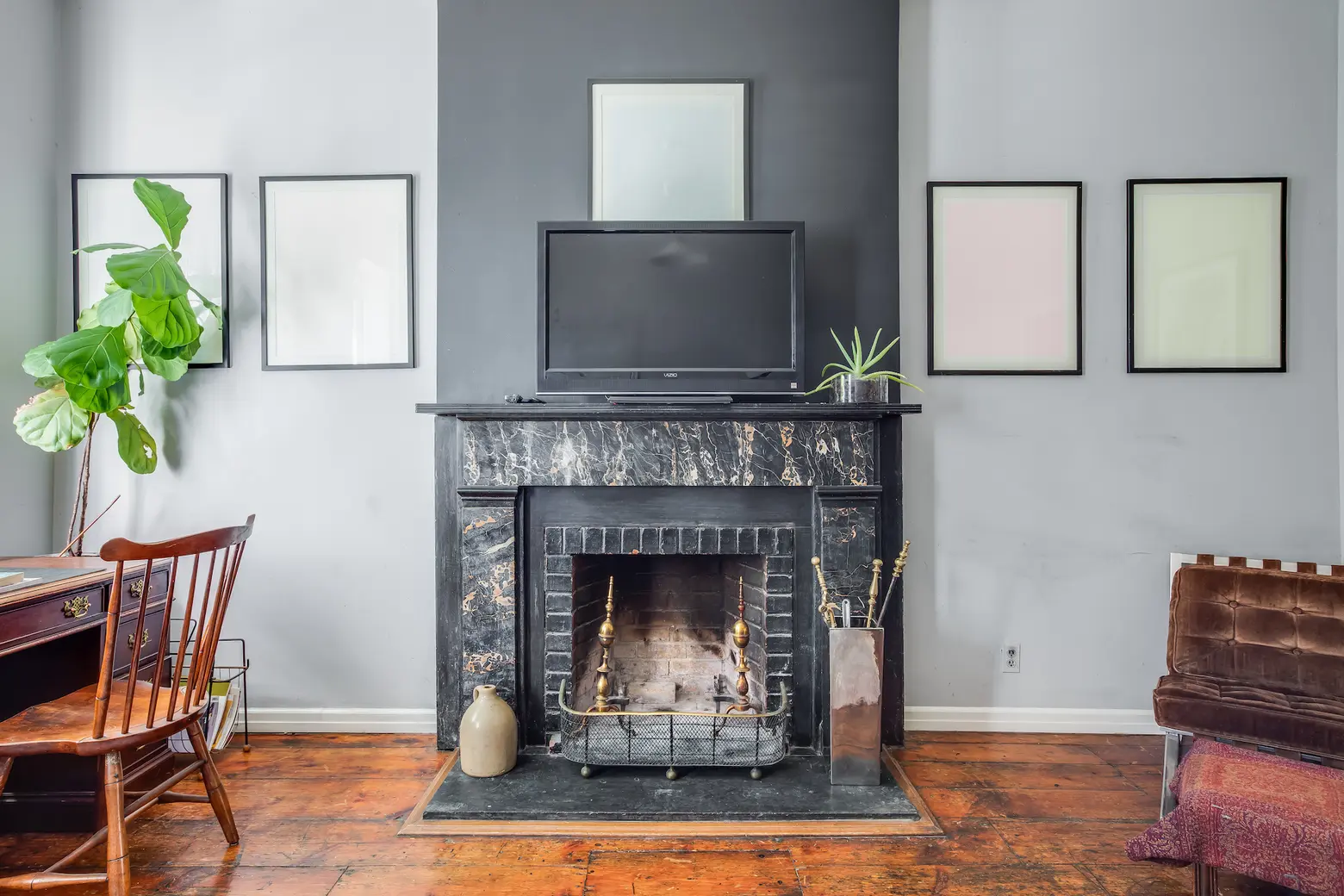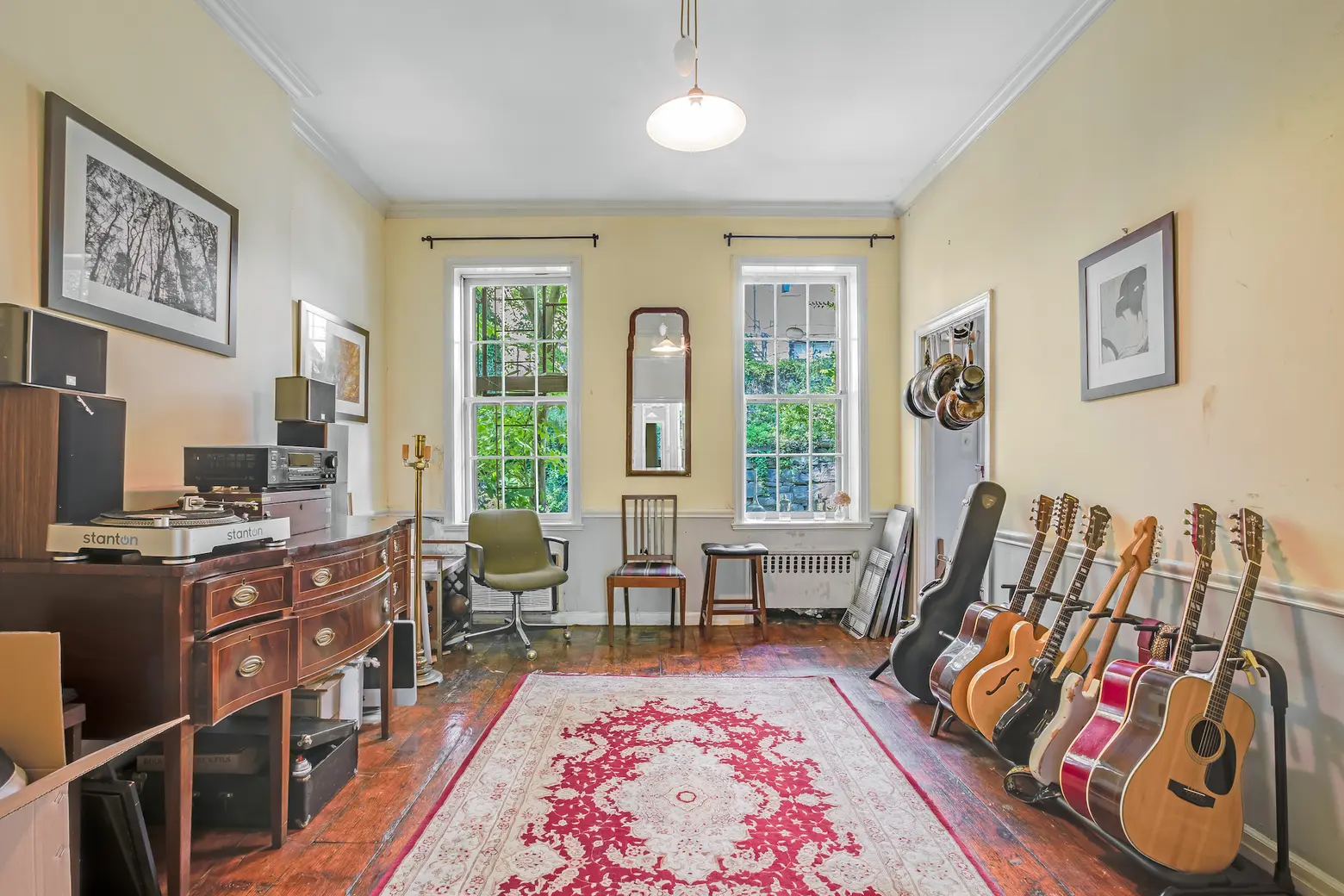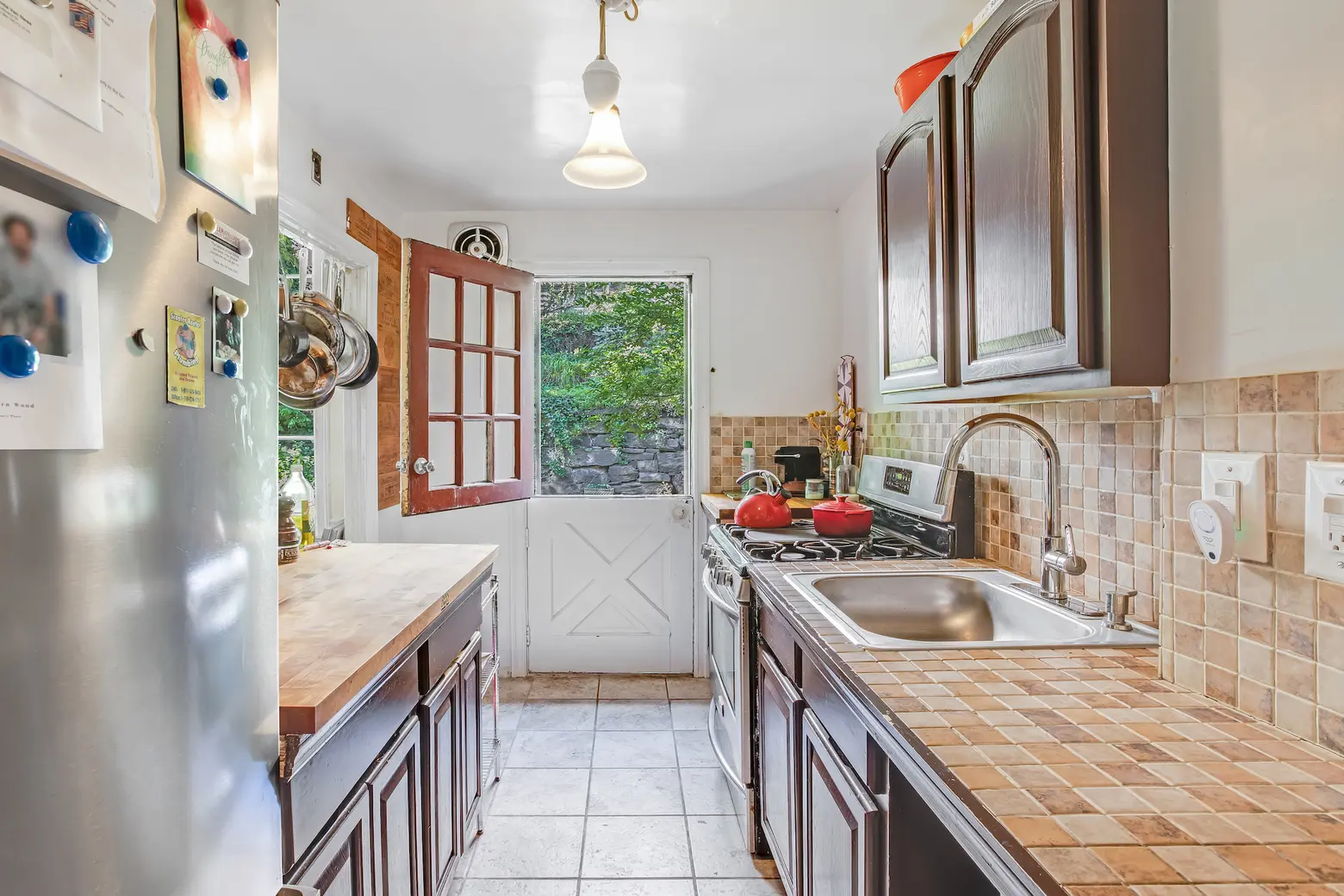 The townhouse, which last changed hands in 1969, is currently figured as an upper and lower duplex, including a full basement cellar. In total, the combined units contain 11 rooms, five bedrooms, two and a half baths, and two kitchens.
While the lower level duplex is less renovated than the upper one, according to the listing, it boasts historic elements like a double parlor with high ceilings and tall windows. A kitchen with a cute Dutch door leads to the backyard.
On the garden floor, there are two bedrooms, each with a walk-in closet, and a full bath.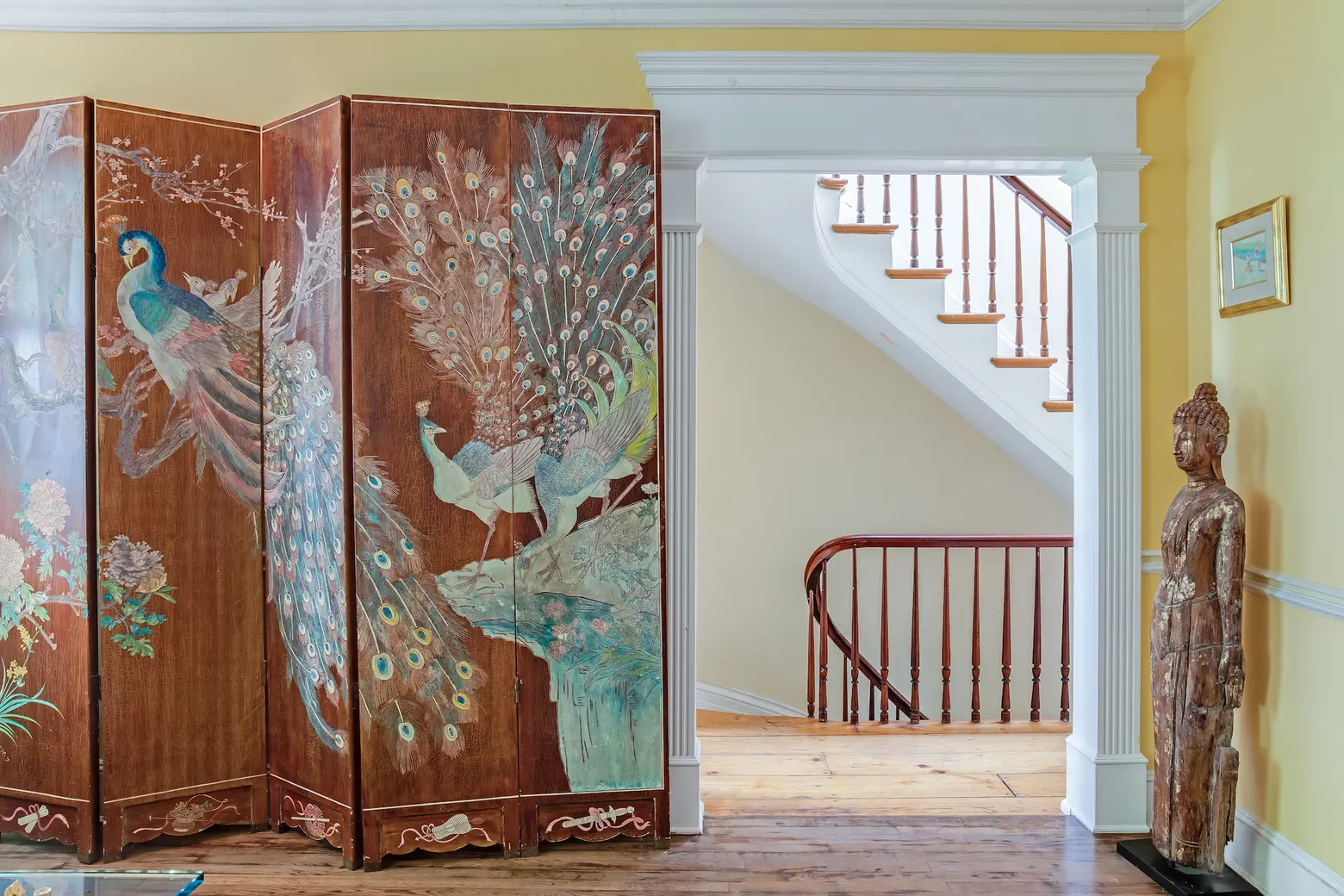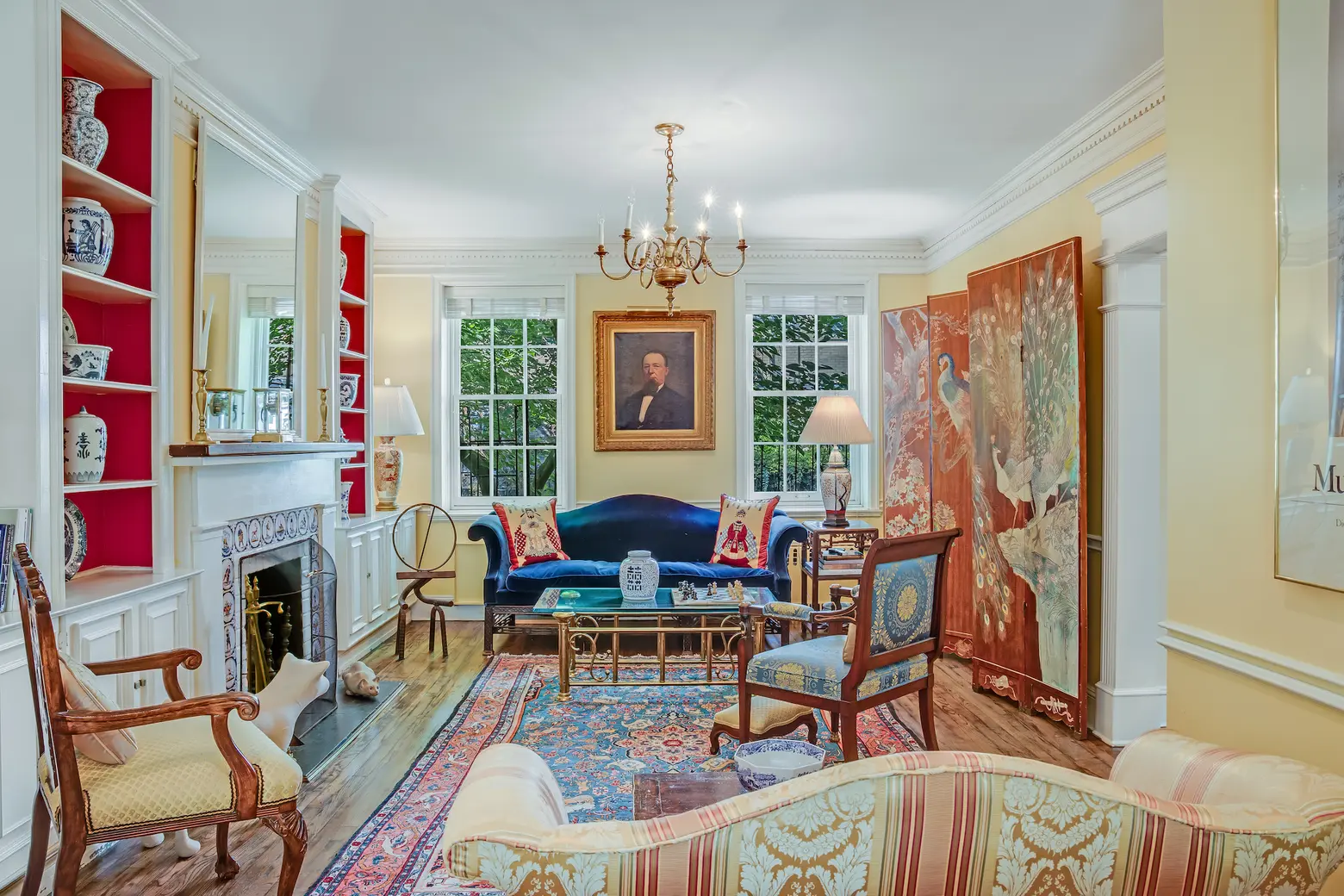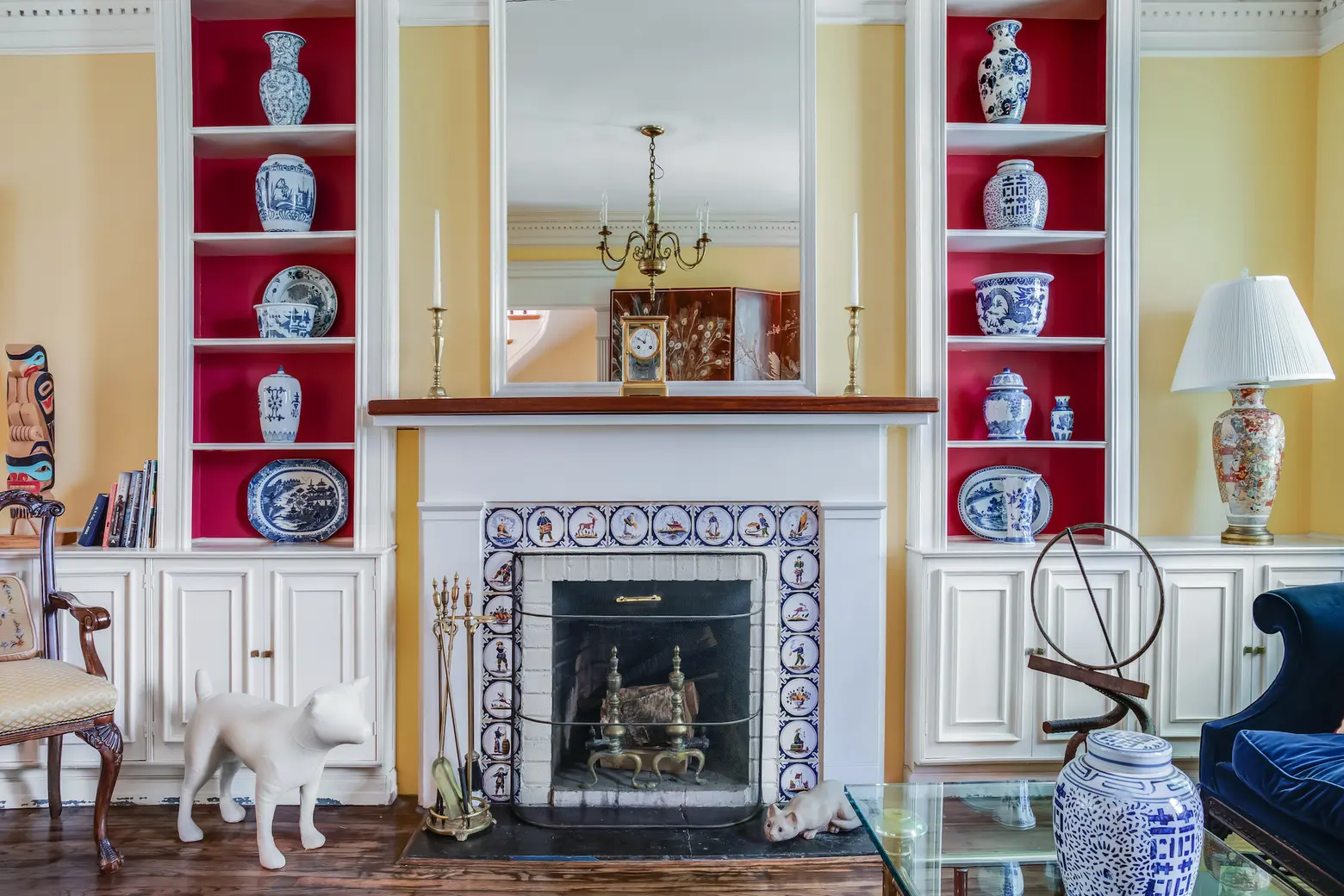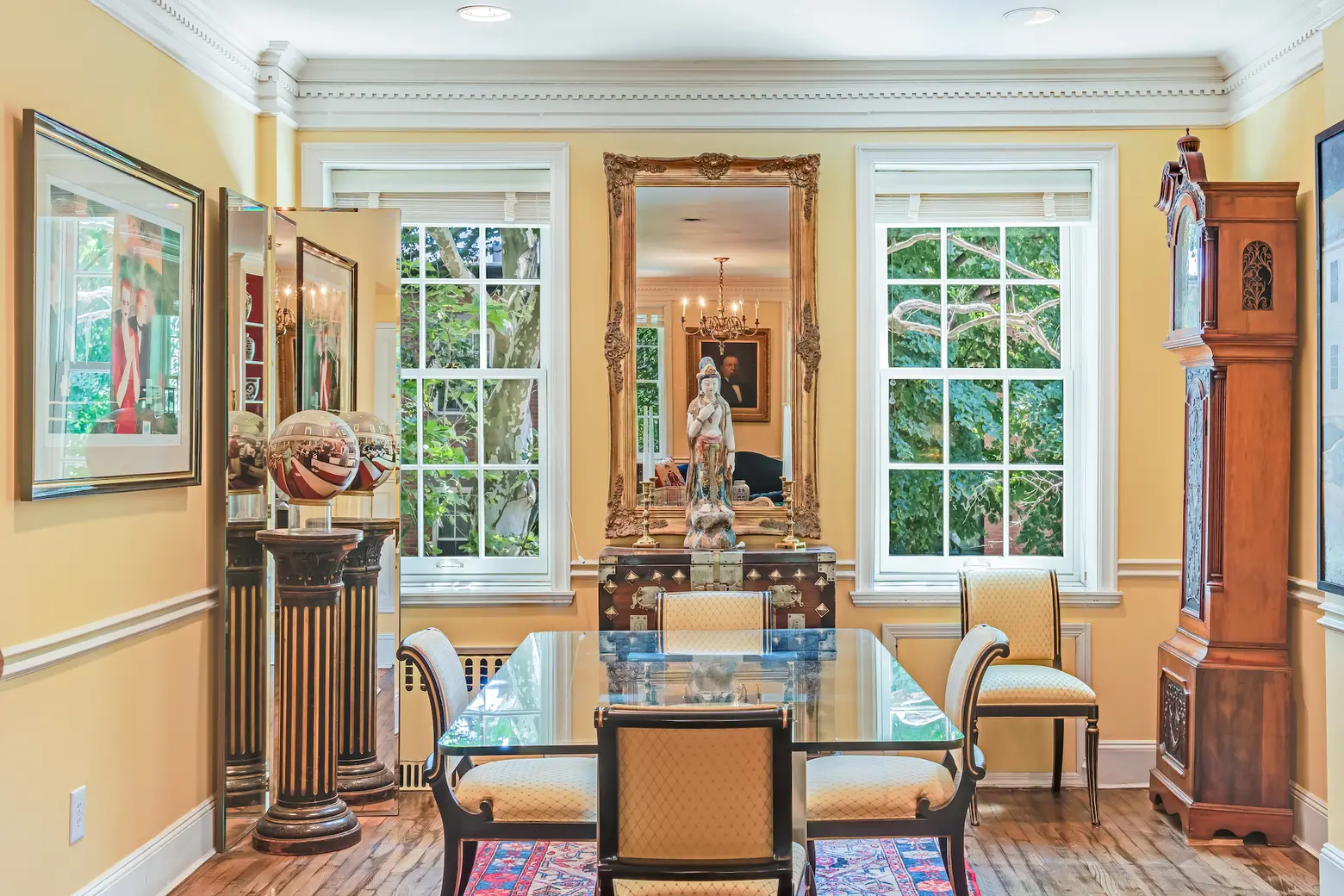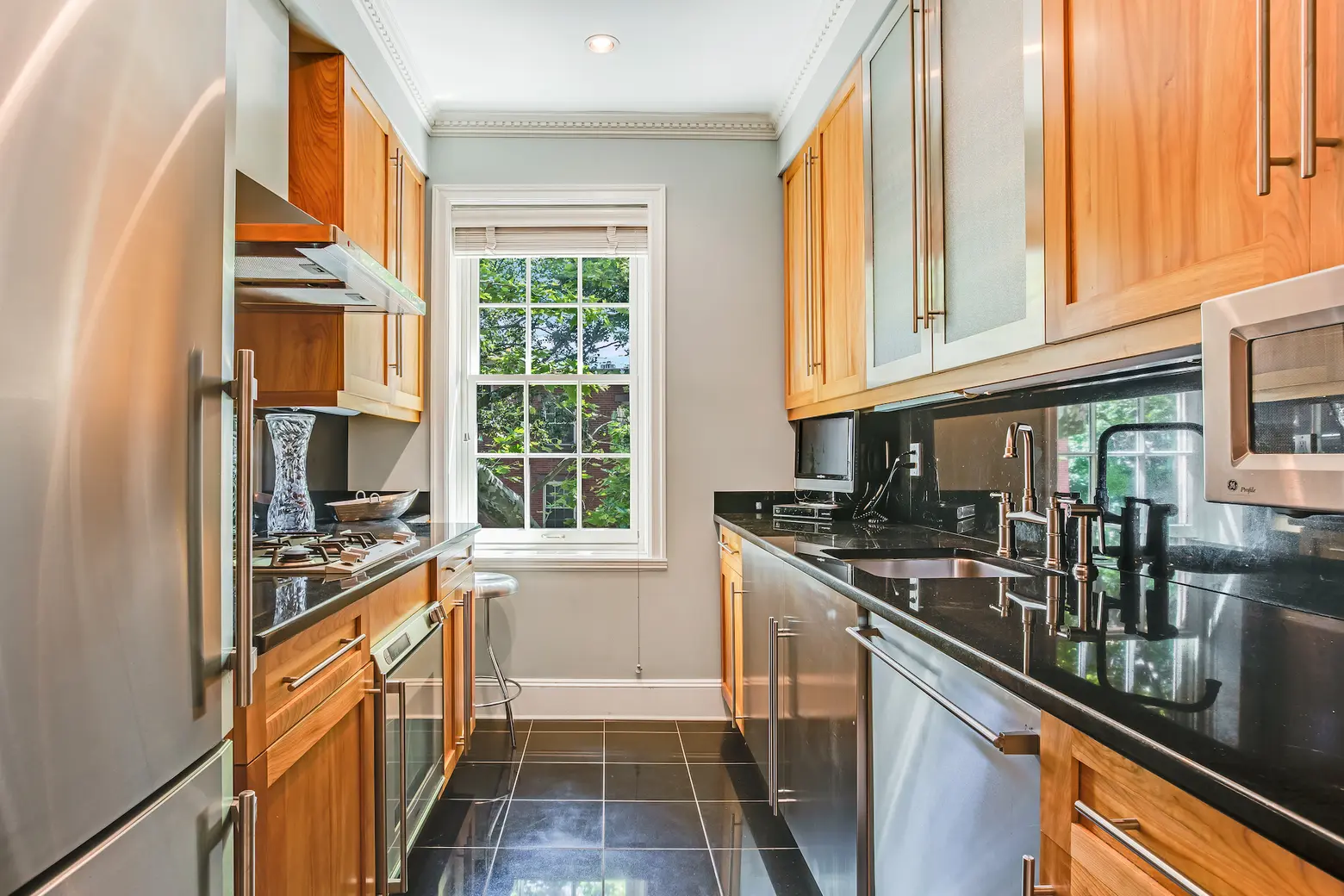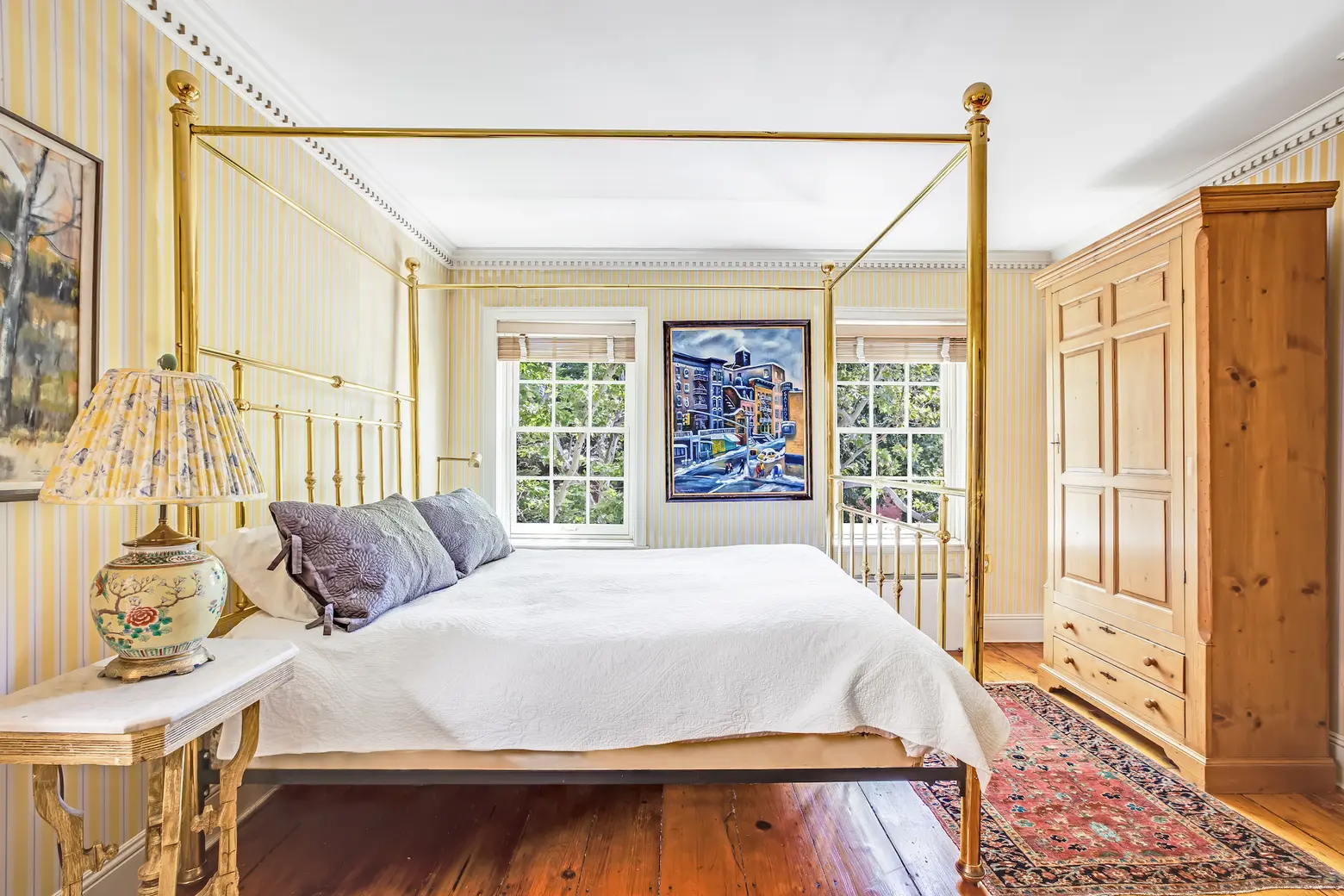 The upper-level duplex starts on the second floor and boasts 11-foot ceilings and windows that provide treetop views. The windowed kitchen has been recently renovated and comes equipped with stainless steel appliances. The top floor is home to this unit's three bedrooms, along with a full bath and storage space.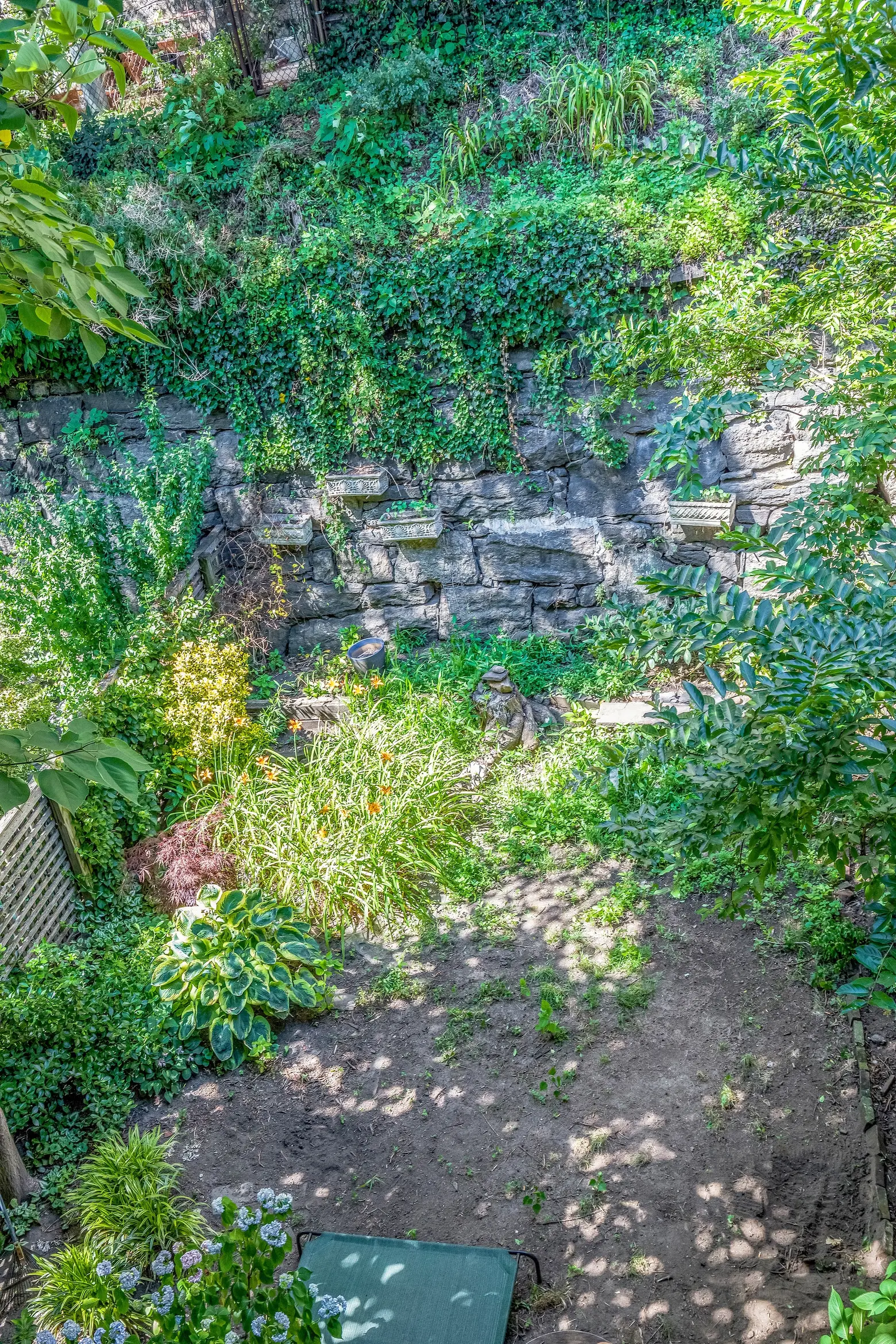 The backyard could use some work, but judging from the listing photo, it appears to be quite private, thanks to a stone wall that borders Grace Court.
Joralemon Street is a quaint cobblestone stretch of Brooklyn Heights that slopes down to the waterfront and Brooklyn Bridge Park.
[Listing details: 43 Joralemon Street by Joan Goldberg of Brown Harris Stevens]
RELATED: 
Photos courtesy of Virginia Carey/ Brown Harris Stevens